You probably already knew that Vietnam as a holiday country has a lot to offer. Beautiful nature, energetic cities, unique culture, bounty beaches and a friendly population. And with all this beauty comes an infinite amount of things to do in Vietnam. That is why we made this ultimate bucket list with 20 must do's in Vietnam. If you have done all these best things to do in Vietnam, we can ensure you that you had the most awesome trip in your life. But we understand that not everybody has enough time to do everything or that some things are a bit too much for some people. In this case, just use this list as a guide line of must do's in Vietnam.
1. Drive the Ha Giang loop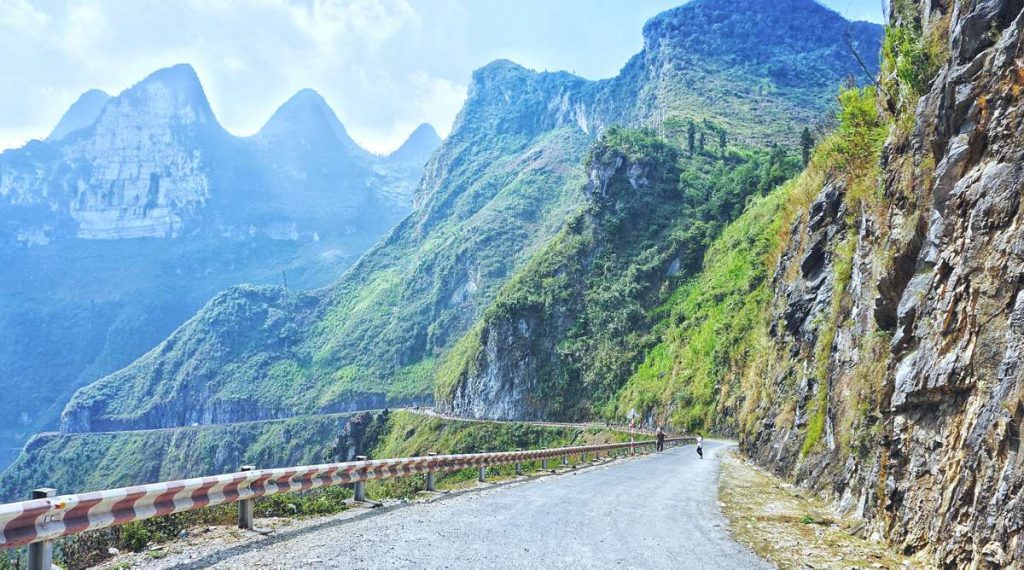 One of the most beautiful motor trails in the world. The landscapes here are so indescribably beautiful that it is no wonder that the Ha Giang motorbike loop is becoming so popular. In the city of Ha Giang you can rent a motorcycle or go with a tour guide where you can jump behind on his bike. Most people do the loop in 3 days, but it can also be done in 2, 4 or 5 days.
2. Walk through ancient town of Hoi An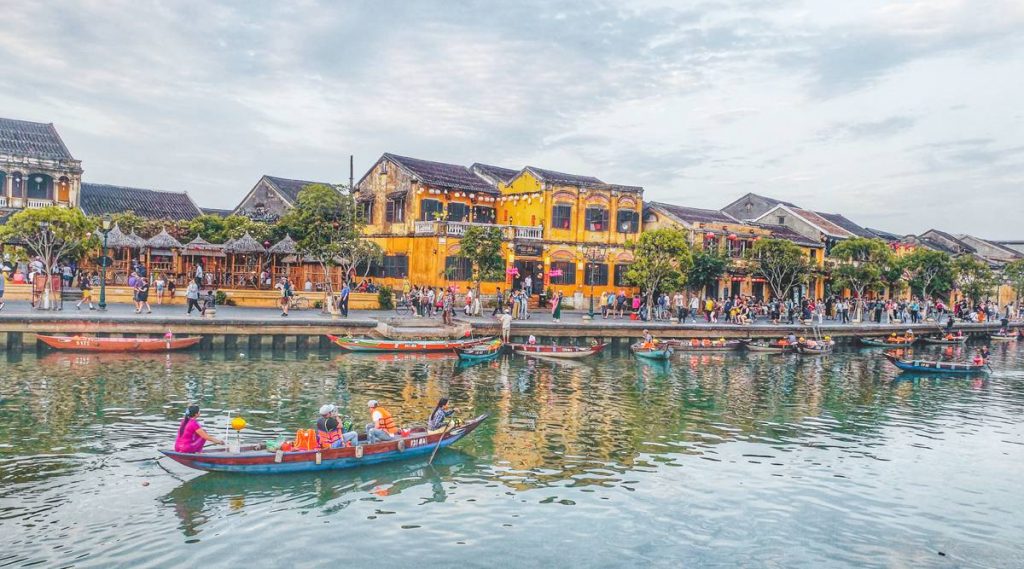 Hoi An is the favorite destination in Vietnam for many people. Hoi An is a well-preserved old port town and that can still be seen in the beautiful buildings. With the colorful streets of this small town and the excellent atmosphere, it makes a wonderful place to linger for a few days and a walk through the old center is therefore one of the best things to do in Vietnam.
3. Cruise in Halong Bay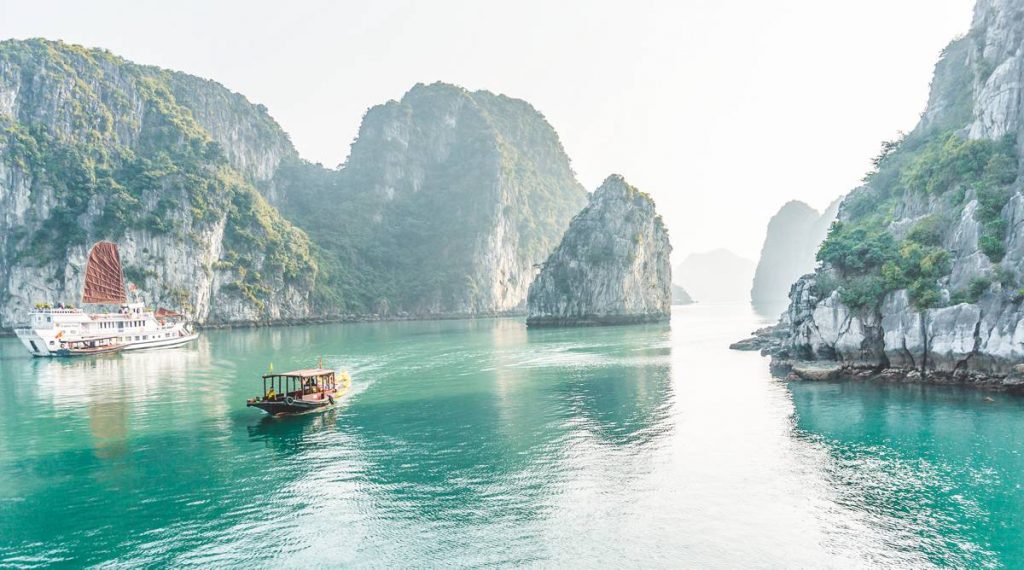 One of the most popular tours in all of Vietnam is a cruise through Halong Bay. Touristic? Yes. Impressive? Yes. Should I do it? Absolutely. Halong Bay wins the hearts of tourists by letting them sail through the bay on a number of boats. In addition, there are activities during the cruise such as kayaking, swimming, cooking classes and visits to floating villages and caves.
4. Trekking in Sapa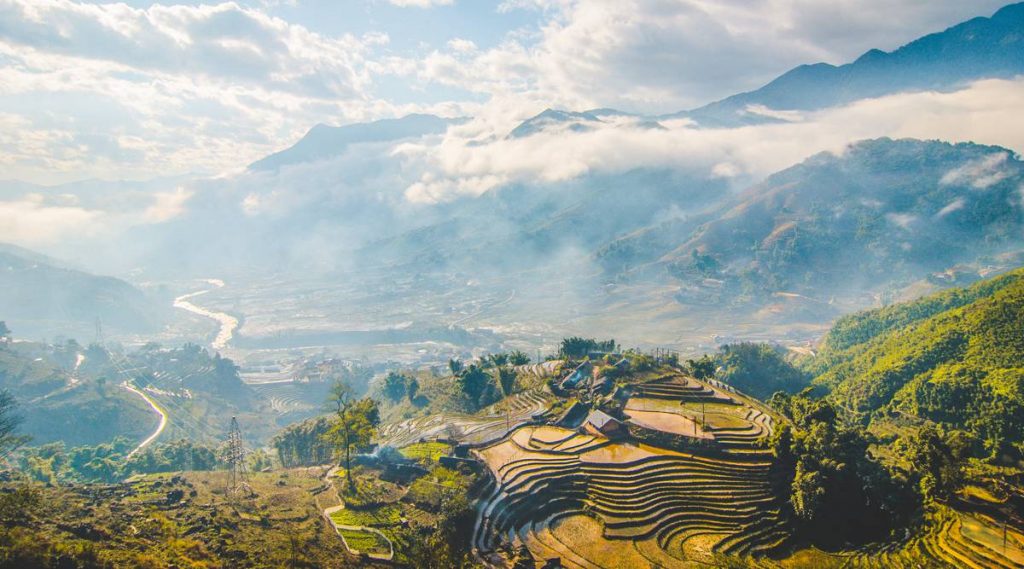 Sapa is known for the fantastic trekkings that you can do there. You can make a trekking to various villages in the valley. Get in touch with locals there and discover what their daily lives look like. Along the way, you enjoy the beautiful surroundings, including rice terraces. If you opt for a two-day trek, you will spend the night in a homestay with hospitable locals, which provides an experience in itself.
5. Canyoning in Dalat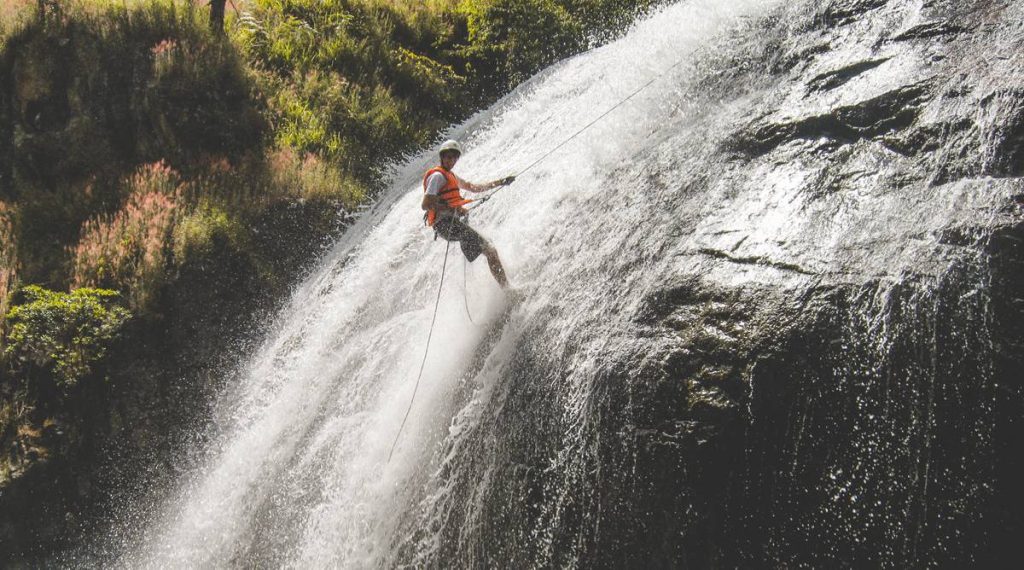 Canyoning is an absolute must do in Dalat. Canyoning is abseiling from several heights and through waterfalls. You also jump from cliffs and slide from rocks like a natural slide, so you have to have a bit of guts to do this!
6. Relax on the beaches of Phu Quoc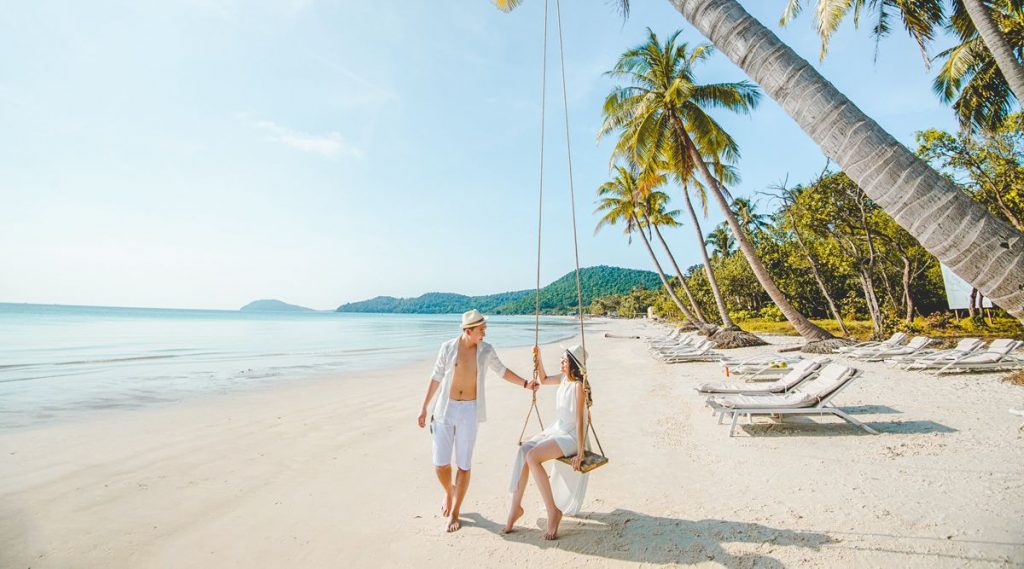 There are so many beaches on Phu Quoc that it is difficult to choose which one is the most beautiful. It is not for nothing that opinions are divided on this. Truong Beach is at least the beach with the most hotels and resorts. Those who really want to relax should go to the isolated Sao Beach. Also on Ganh Dau Beach it is nice and quiet everywhere.
7. Crawl through the Cu Chi Tunnels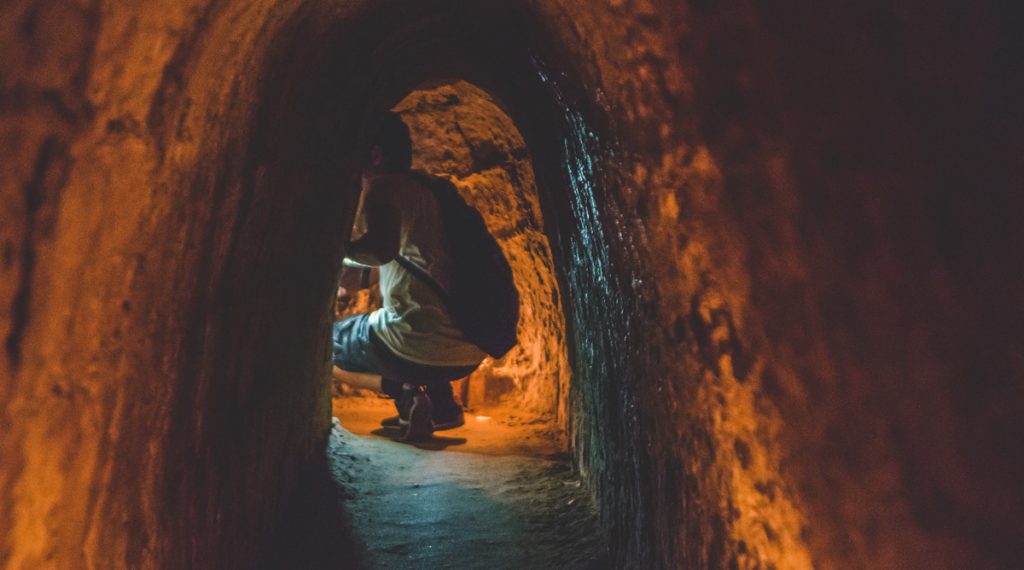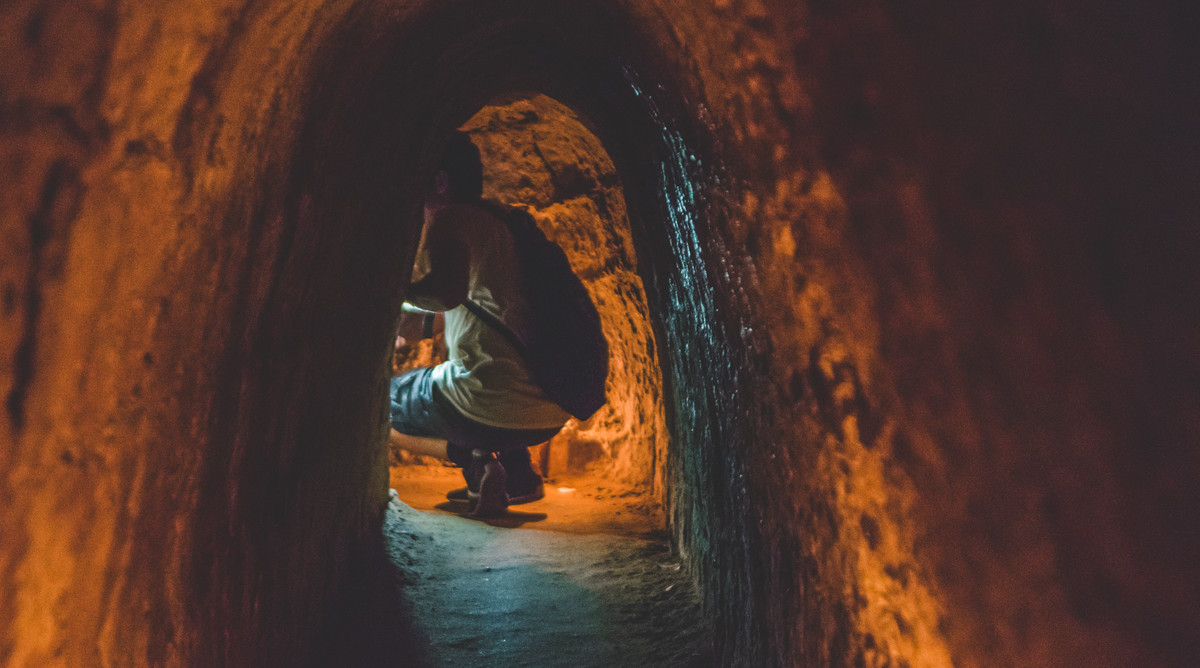 One of the most impressive things to do in southern Vietnam is the Vietcong's former tunnel complex. The Cu Chi Tunnels are an ingenious network of tunnels and underground passages, and were used against American troops during the Vietnam War. While crawling through a narrow corridor deep underground, you really realize how fierce the battle was at the time of the Vietnam War.
8. Visit a floating market in the Mekong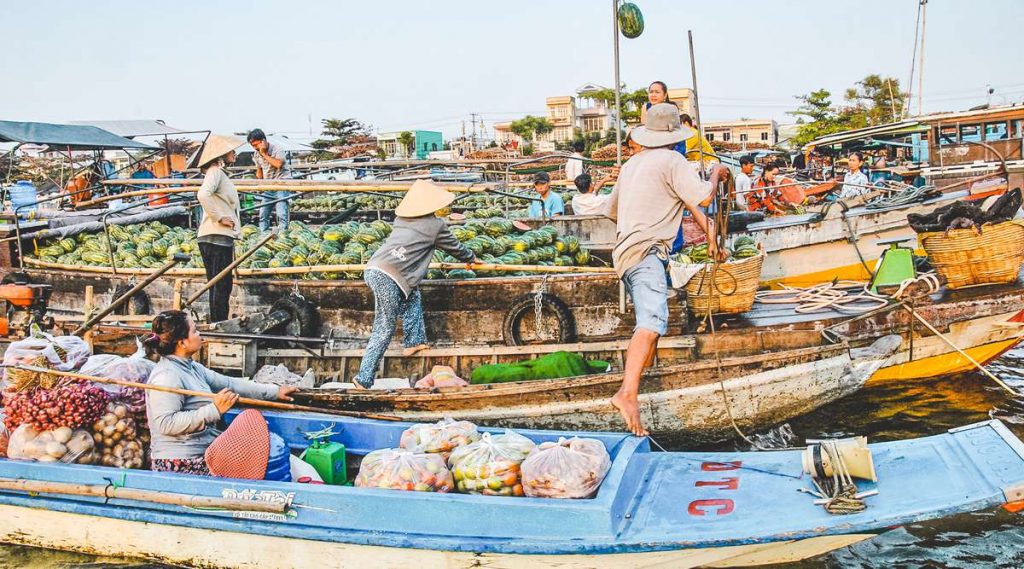 A reason why many tourists travel to the Mekong Delta is the floating market. Market vendors gather at the dawn of the day with their boat full on the water and start trading. That is a special spectacle: bananas, onions, pineapples and other fruit and vegetables go from hand to hand, and the best price is being negotiated.
9. Explore a cave in Phong Nha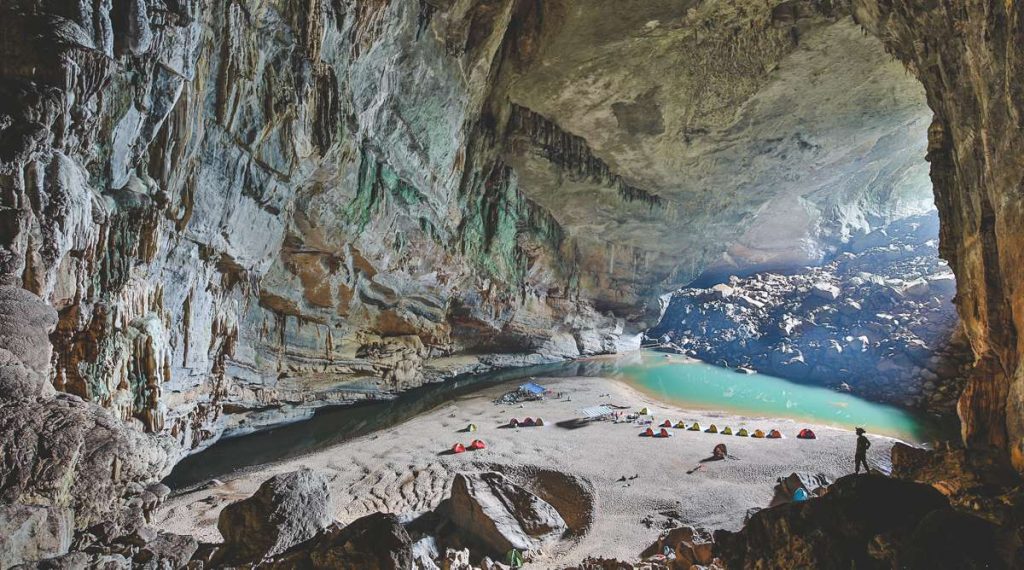 Phong Nha should be on every bodies Vietnam bucket list. It is one of the most beautiful and important highlights in Vietnam. The Phong Nha-Ke Bang National Park is a Limestone region, consisting of 300 (discovered) caves, which has quite rightly got a place on the UNESCO World Heritage List. You can also visit a number of these caves. For some caves this can be done by easy walking or with peaceful boat trip, but for others you have to be very adventurous.
10. Street food tour in Ho Chi Minh City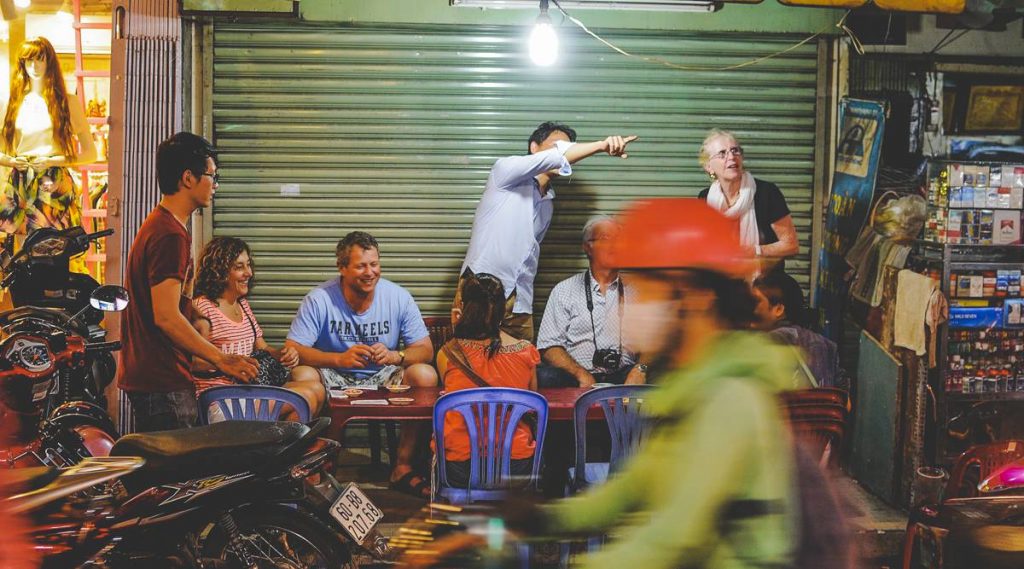 Ho Chi Minh City is the best destination in Vietnam for food. Why? The city is the economic centre of the country, which resulted that many people from all over the country came to live here and brought their specialities with them. In this city you can find food from all over the country. The best way is to taste some of the best street food is by motorbike tour. You jump on the back of a motorbike of your tour guide and travel like a local to some of the best food spots. This feeling is truly a unique experience and one of the best things to do in Vietnam.
11. Cycle through Mai Chau countryside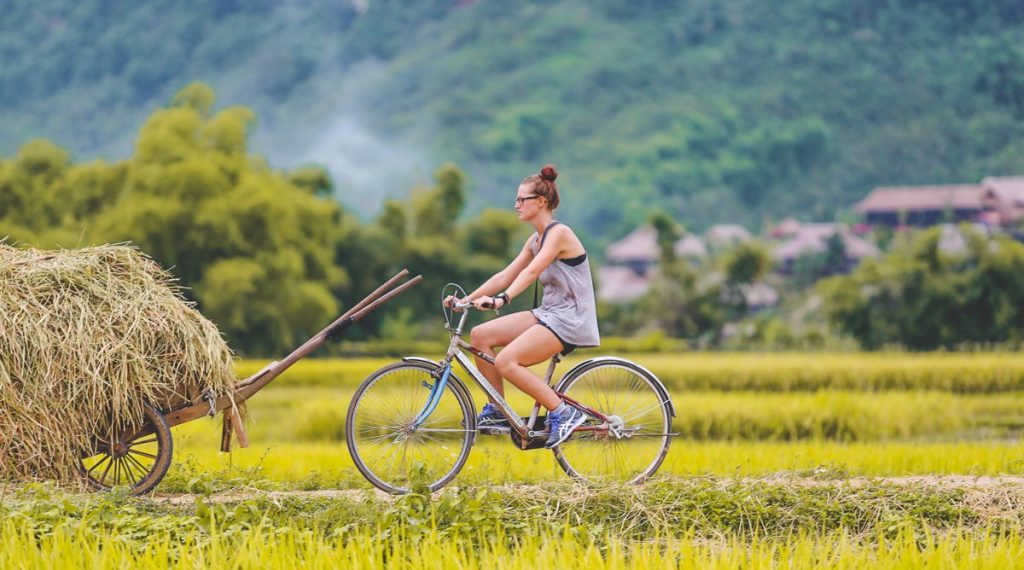 Mai Chau is the perfect place for bike rides through the surrounding picturesque villages and vast rice fields. The friendly inhabitants of the valley and the variety of villages makes the Mai Chau valley a very cool destination.
12. Go by motorbike over the Hai Van Pass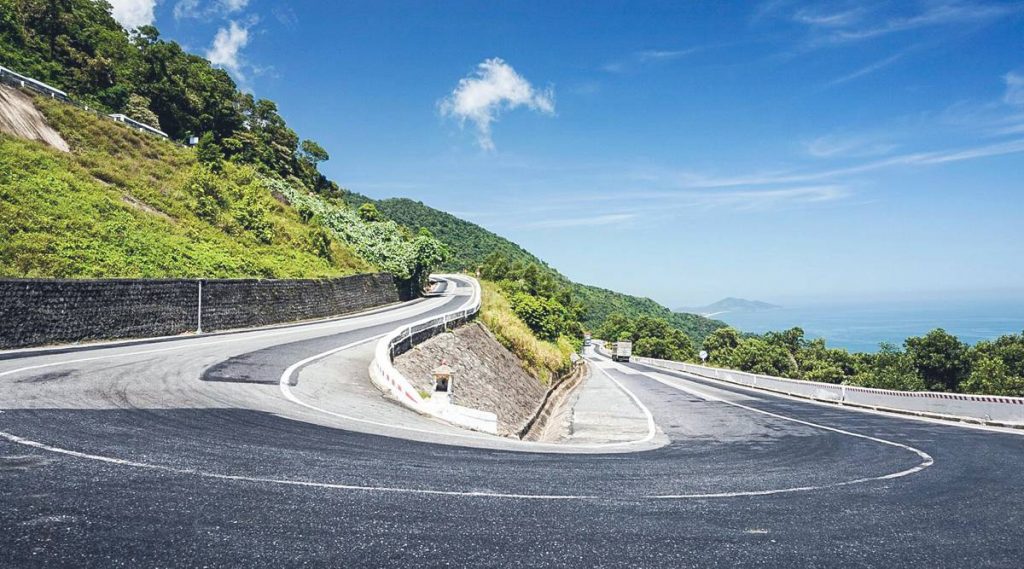 Between Hue and Hoi An you will find the Hai Van Pass, one of the most beautiful coastal roads in the world, according to the famous show Top Gear. It is a must do in Vietnam for all motor lovers among us. But even if you don't drive a motorbike, this is a must do, because you can jump on the back of an Easy Rider or go by jeep tour over the Hai Van Pass.
13. Boat trip in Ninh Binh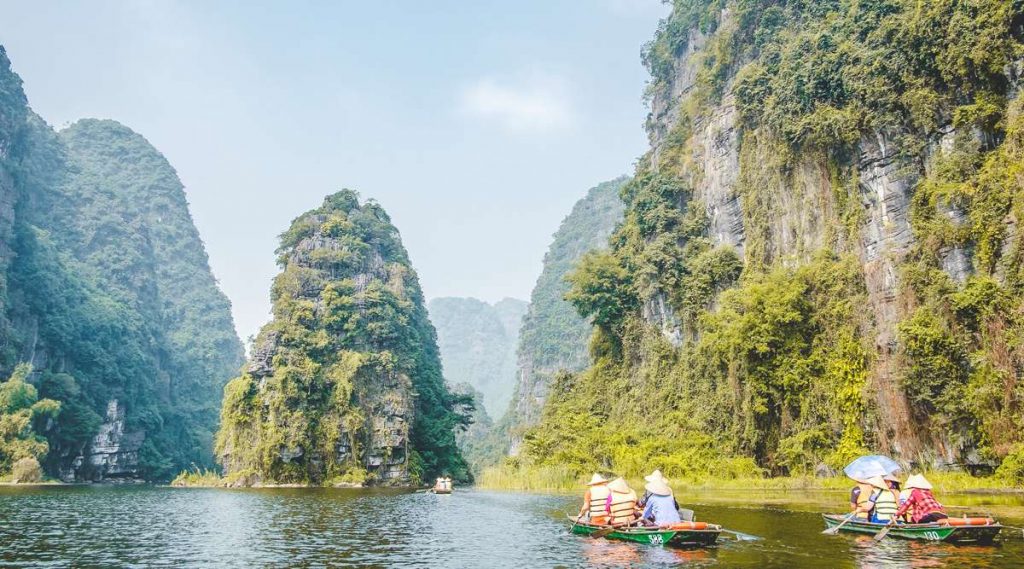 Ninh Binh is a rural province that you should not miss during your trip through Vietnam. Everywhere you look, you see gigantic limestone rock formations that are sometimes as high as 200 meters. In between you will find green rice fields, rivers, lakes and some caves and temples. The best way to see this impressive landscape is by a boat trip, which is one of the best things to do in Vietnam.
14. Take a cooking course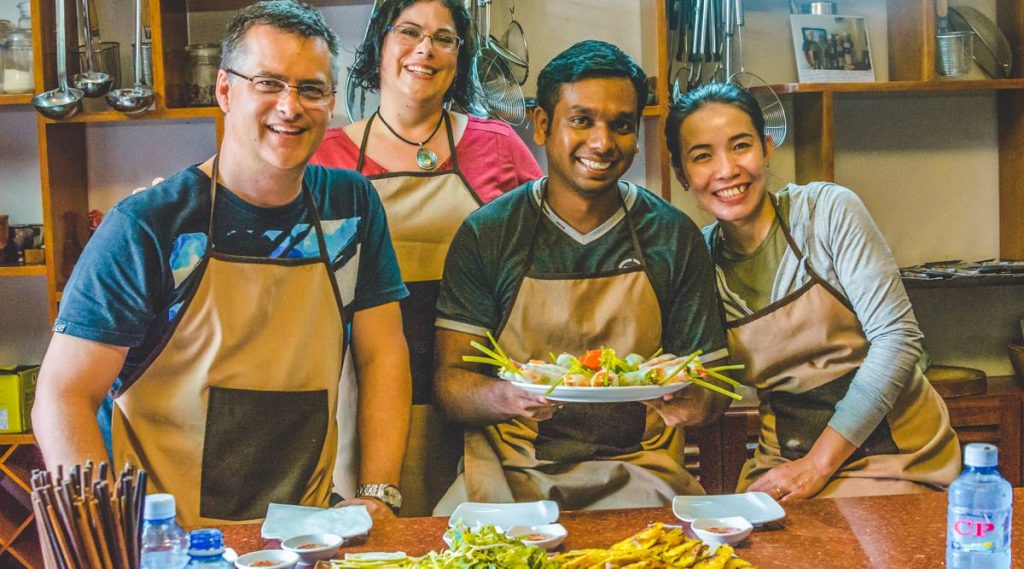 Traveling in Vietnam means good food every day. After a lot of noodles and soups, you are probably curious about the secrets of Vietnamese cuisine. Moreover, with that cooking knowledge you can show some trick at home and amaze your family with your cooking skills. Is there a better souvenir? A cooking course usually takes a day and before you get started, you often go to the market with your hosts. You learn more about the typical ingredients during cooking, but you also learn a lot about Vietnamese culture.
15. Enjoy a water puppet show in Hanoi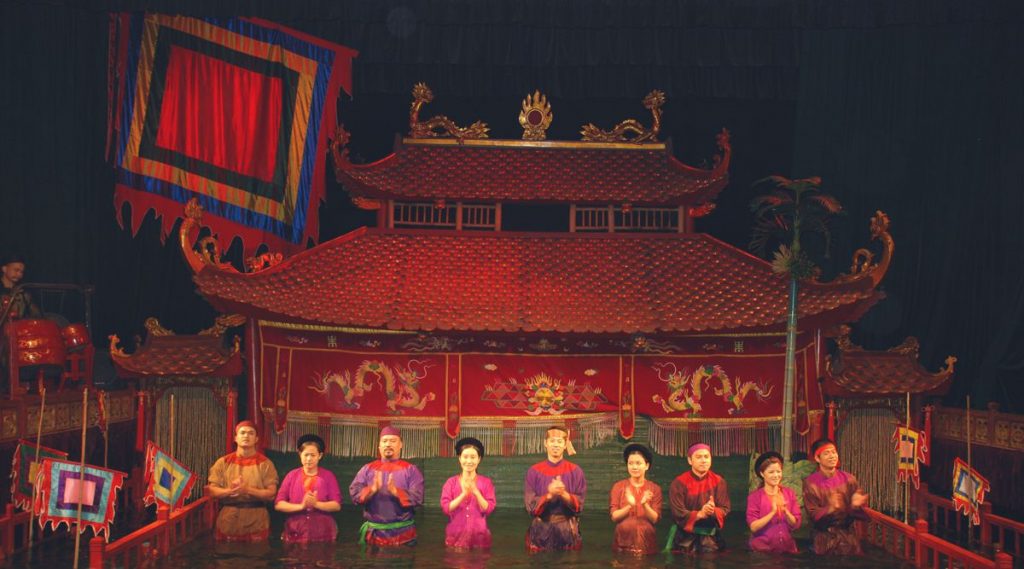 Long ago, poor farmers from northern Vietnam started playing Mua Roi Nuoc, also known as "water puppets." They did this for entertainment and always in ponds. You can still admire these shows today. One of those places is the Hanoi Water Puppet Theater. This is a busy theater in Hanoi which continues the old tradition.
16. Visit a local northern market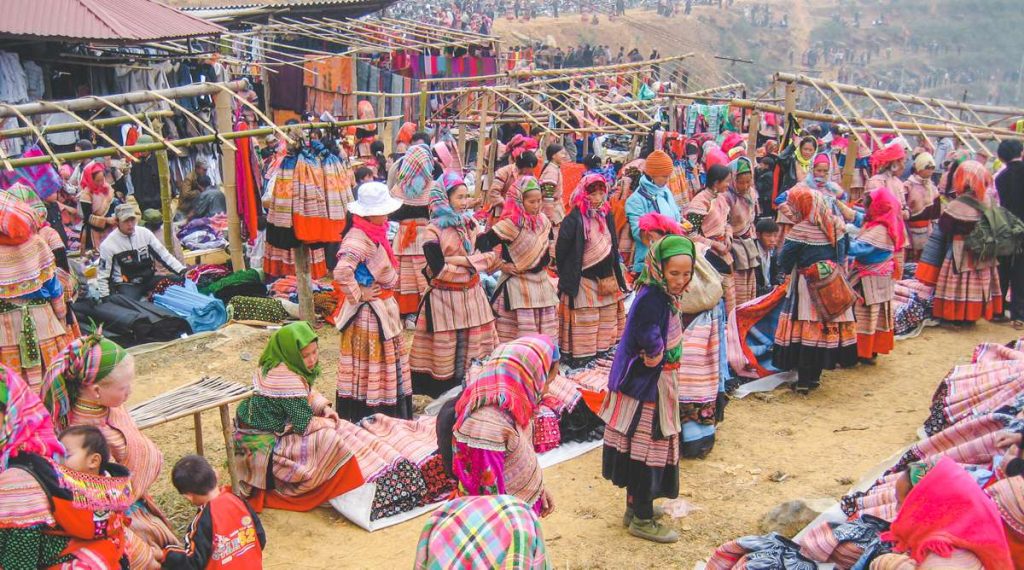 You know from the moment that you take your first steps in the country that Vietnamese are born traders. A visit to a market is therefore a must during your trip through Vietnam. Not only does it give you a career in bargaining, you also gain insight into authentic Vietnamese culture on the markets. The most impressive and authentic markets can be found in the north of the country. Should be high on any bodies Vietnam bucket list.
17. Have a beer at Bia Hoi Junction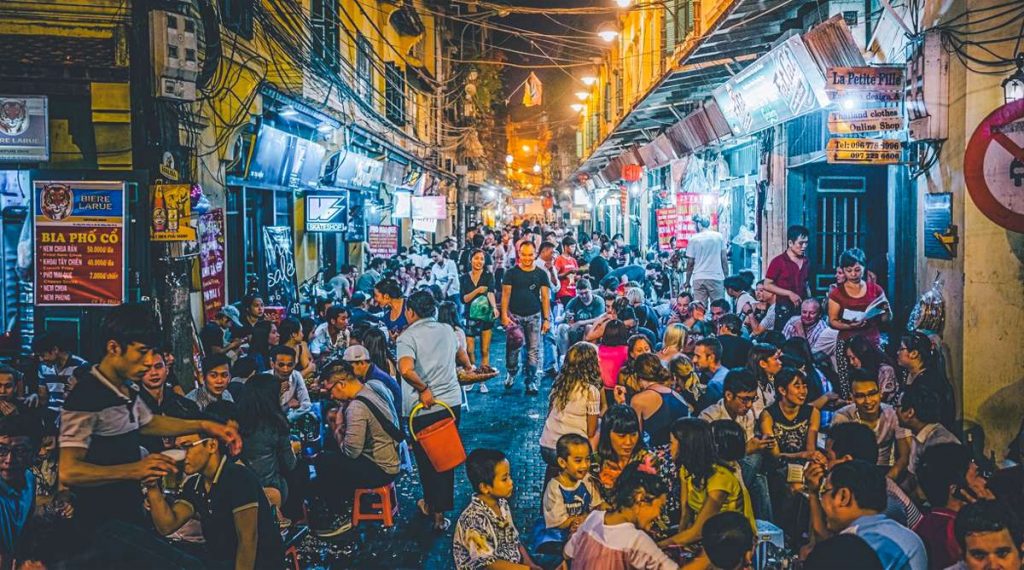 You can't get around it if you like socializing, good food and drinking beer. The capital of Vietnam is known for its many Bia Hoi drinking spots. Bia Hoi means something like "Fresh beer". Bia Hoi is also known as the cheapest beer in the world with an average price of VND10,000 per glass ($ 0.30). The best place to drink this is at Bia Junction, right in the old quarter of Hanoi.
18. Explore Hue imperial city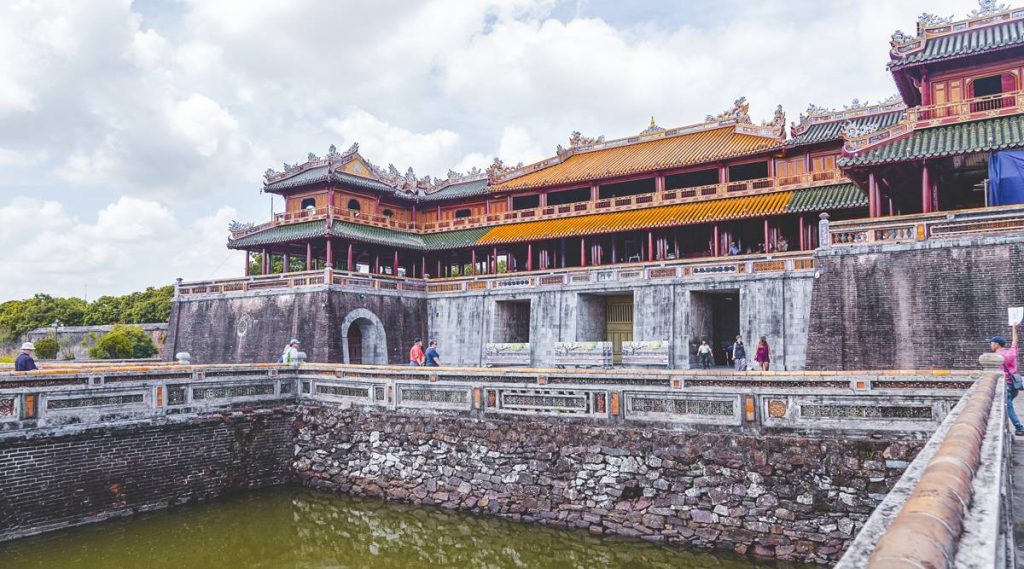 If you like history and culture then a walking around Hue Imperial City is one of the best things to do in Vietnam. The historic center used to be the former imperial capital of Vietnam and has now been declared a UNESCO World Heritage Site. The main attractions are the Citadel and the impressive tombs that surround the city.
19. Drink a cocktail on a rooftop bar in Saigon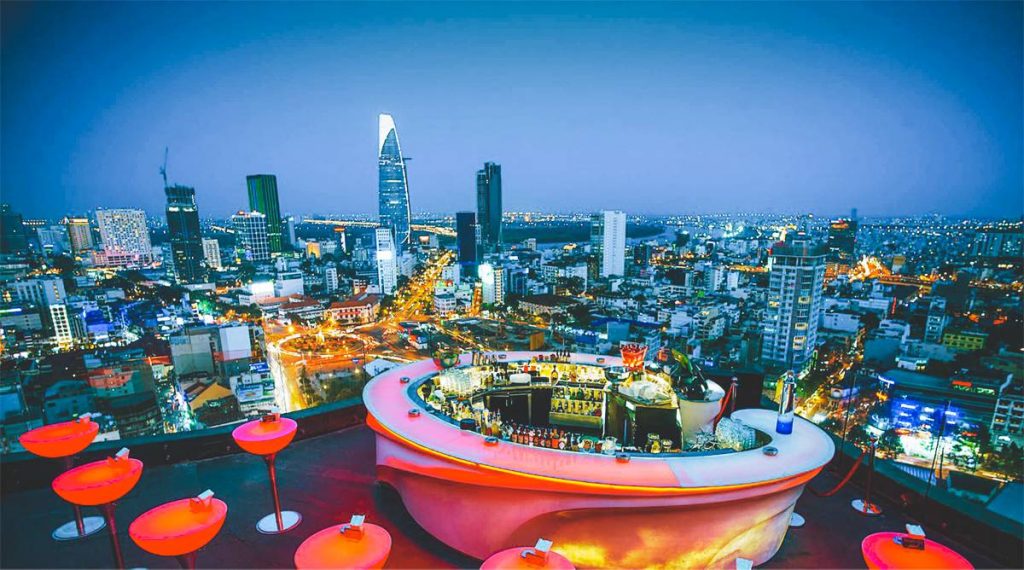 If you like nightlife, then Ho Chi Minh City is the place to be. Sitting on a low plastic chair at Bui Vien street drinking beer, hanging at a cool some bar, enjoying music in one of the trendy bars. But an absolute must do in Vietnam if you like nightlife is going to a roof top bar in this city. There is a lot of choice when it comes to rooftop bars; from old colonial hotels, to ultra modern skyscapers and from a relaxing place to enjoy the view to dancing and clubbing.
20. Diving in Con Dao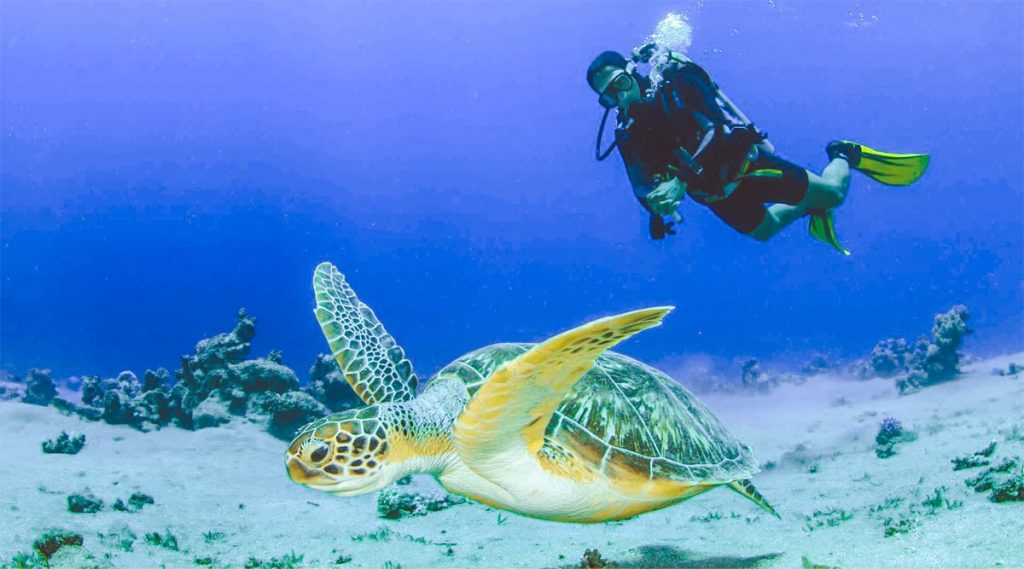 Experienced divers say that Con Dao is the most beautiful diving location in the country. You will not only find beautiful coral but also many fish. The water around the archipelago is warm, clear and full of life. For both beginners and experts there is plenty of choice. If you love diving, then put this on your Vietnam bucket list.