Vietnam has a very extensive and good rail network from Ho Chi Minh City (South) to Lao Cai, the station for visiting Sapa in the north of Vietnam. Traveling by train through Vietnam is a lot easier than taking the bus. Although it can be slower than by bus, you have much more space and it is safer. The tracks and trains are a bit outdated, but it's a great way to explore Vietnam. Especially the night trains, with air conditioning and beds, are a better alternative than the long bus routes.
On this page you will learn the following about traveling by train in Vietnam:
Why travel by train through Vietnam
Traveling by train in Vietnam is really an unforgettable local experience. The biggest advantage of this means of transport is the reasonable price and safety. The fare is half a flight and only slightly more expensive than the bus. The slow train goes through mountains, forests, valleys and even along the ocean, allowing you to enjoy the authentic natural view of Vietnam. Moreover, it is an interesting way to travel by train for a few hours to make friends with the locals and get a better picture of their daily lives.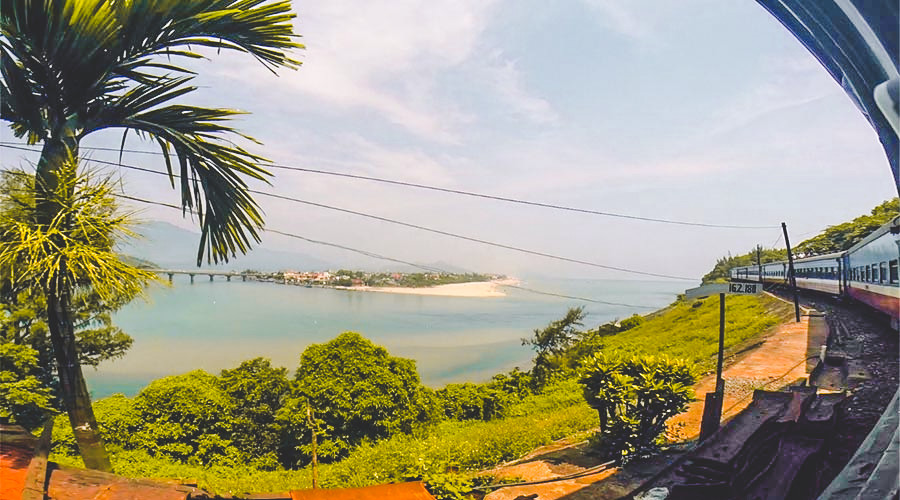 The trains and classes
The railways of the Vietnam Railways run along the coast and connect Hanoi with Ho Chi Minh City and Hai Phong with train connections to the Chinese border. The government is modernizing the network and the trains themselves. Trains with SE are often new and faster trains. Trains that are referred to as TN are the obsolete trains. Moreover, it is an interesting way to travel by train for a few hours to make friends with the locals and get a better picture of their daily lives.
The options
You can usually choose from a hard seat or a soft seat and a hard sleeper or a soft sleeper. And then with or without air conditioning. The hard seats are the cheapest class and are often full of locals.
You can take your luggage into the wagon and put it in racks above your head or under the seat. Some travelers secure their luggage to the rack with a bicycle lock. It is even possible to take your motorcycle on the train.
Like many countries, Vietnam also has the option of using night trains, which saves an overnight stay in a hotel and a day's travel and is often a better alternative than a long bus trip. The fastest route from Hanoi to Ho Chi Minh City is approximately thirty hours. The train runs fairly slowly; often around 50 km / h through the landscape.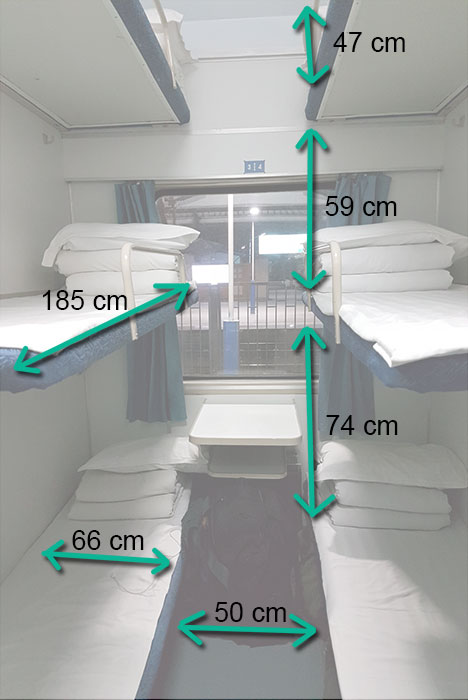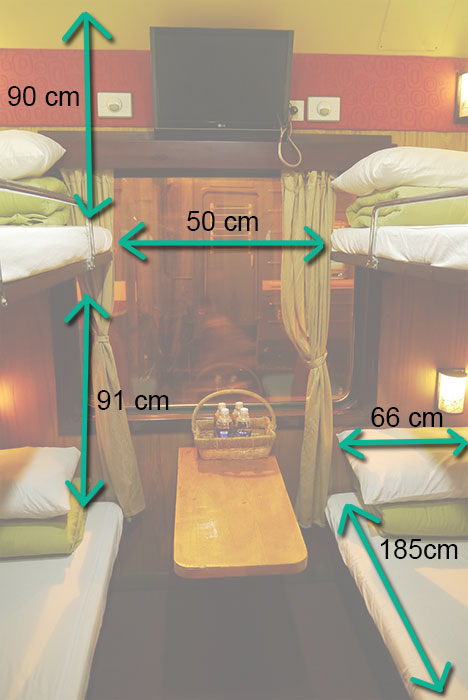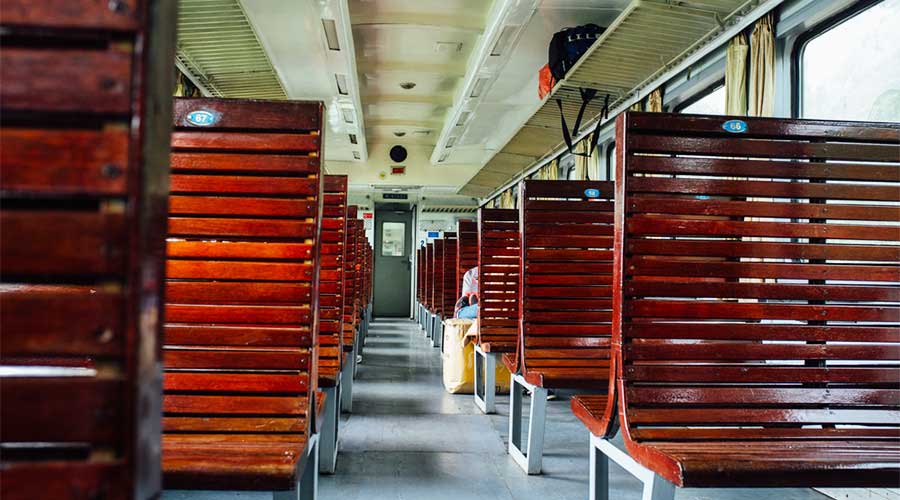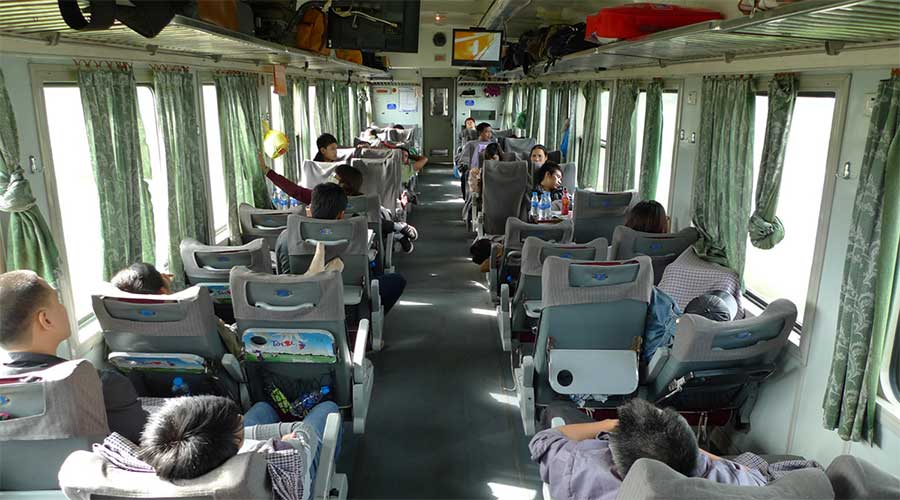 Buying a train ticket in Vietnam
Train tickets are generally more expensive than the bus, but cheaper than a domestic flight. The price of tickets depends on your train and which class you book. Hard seats is the cheapest and least comfortable option. Soft sleeper is suitable for long distances at night, but also more expensive (recommended!). For a ride from Hanoi to Hue you pay around 500,000 Dong, which is around $ 22. Often, the earlier you book the tickets, the cheaper the price.
Because the trains in Vietnam always have a limited amount of soft sleepers, it is wise to book train tickets as early as possible. Train tickets are usually available from 60 days before departure (sometimes 90 days in advance).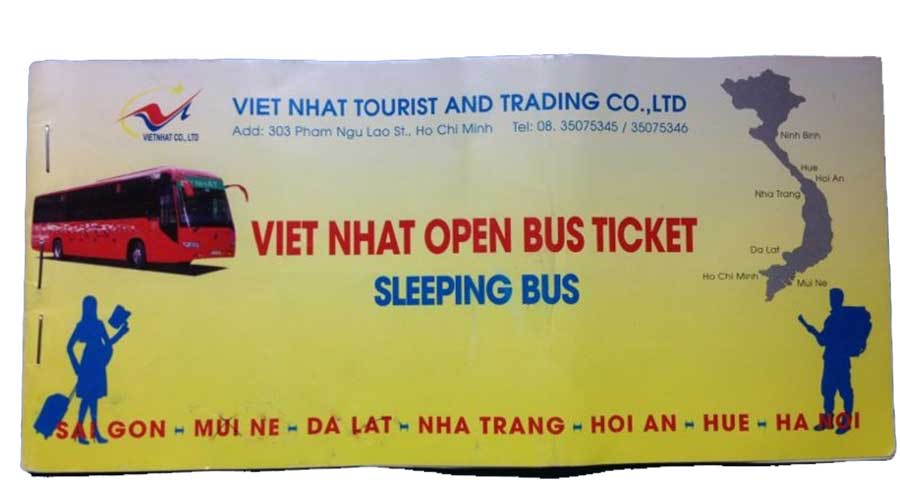 Where to book a train ticket
Tickets are available at stations and travel agencies, hotels and online via the Vietnam Railways website, Bao Lau and 12go.asia.
Train times
Several Reunification Express trains depart daily from Hanoi and Ho Chi Minh City. Train times change regularly, so check the departure times on the Vietnam Railways website.
Vietnamese trains are not always on time. There is often a delay, sometimes a few hours. Do not plan your connecting flight without a significant pause between the arrival of the train and your next departure. The weather can also cause train delays. Conditions are changing rapidly and they do not announce delays or cancellations in advance.
Train stations in Vietnam
The most popular train stations in Vietnam are:
Train stations in North Vietnam
Hanoi
Ninh Binh
Lao Cai (near Sapa)
Hai phong
Train stations in Central Vietnam
Da Nang
Hue
Vinh
Dong Hoi (near Phong Nha)
Nha Trang
Dieu Tri (near Quy Nhon)
Train stations in South Vietnam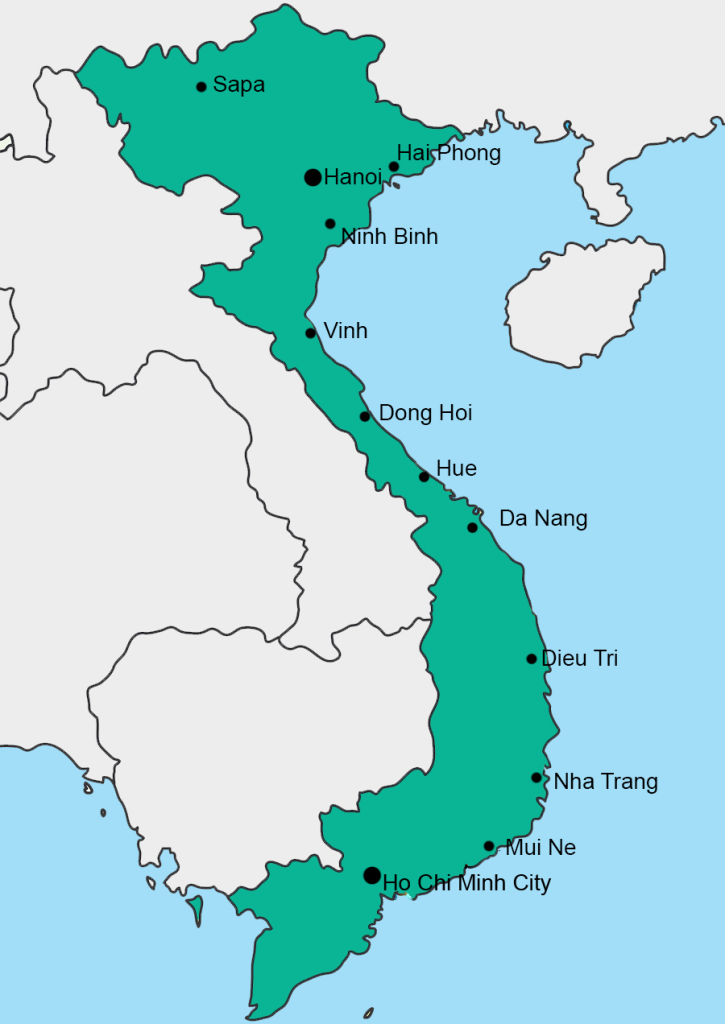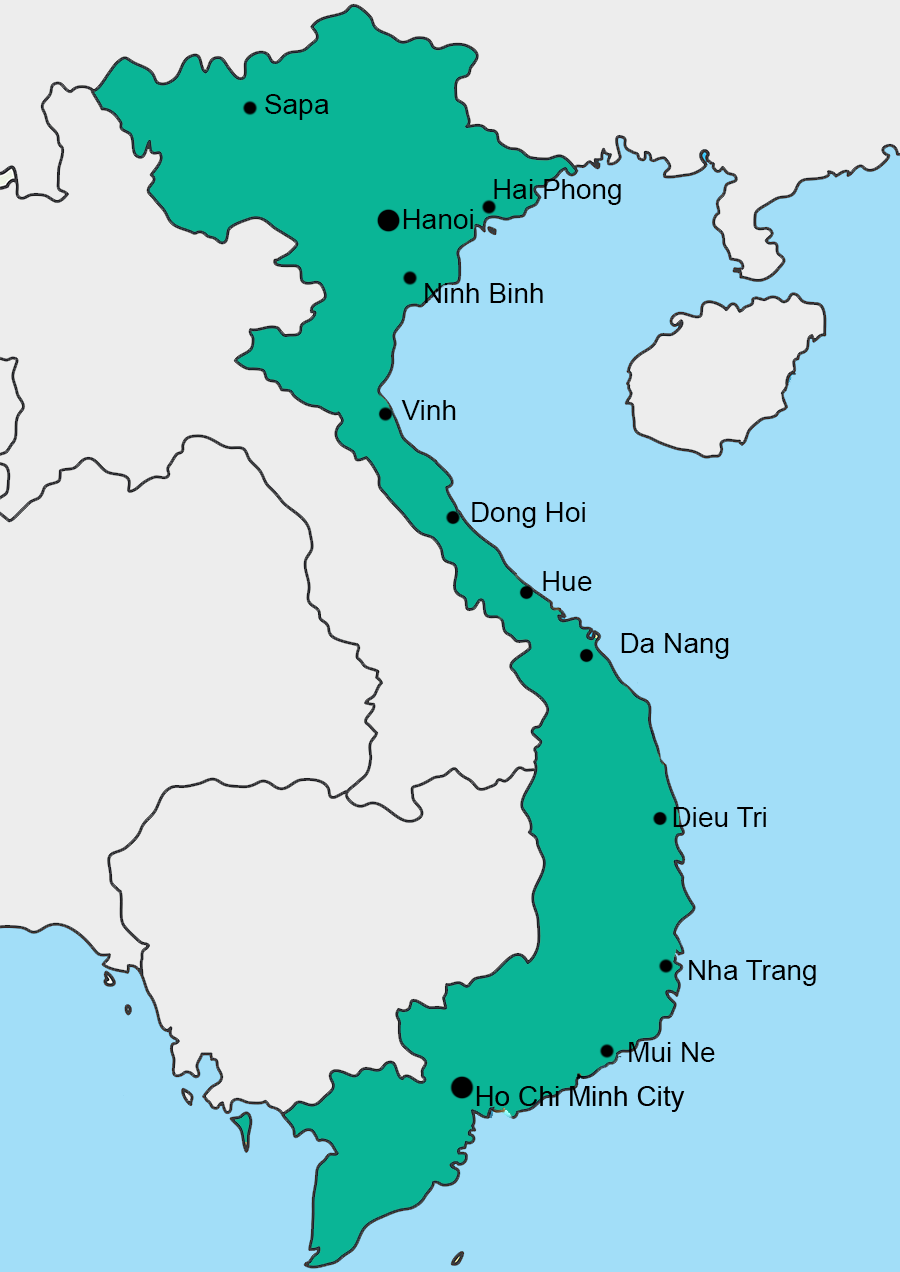 The most popular train routes in Vietnam
From Hue to Da Nang
The most beautiful train route is from Da Nang to Hue along the famous Hai Van Pass. On one side you have a beautiful view of the ocean and on the other side the mountain pass. A good alternative if you prefer not to drive the motorcycle over the pass.
From Hanoi to Sapa (Lao Cai)
In the past it was even the only way to get to Sapa from Hanoi, but now you have a good road and great bus connections. It is now still the most popular train connection for tourists in Vietnam. You arrive at the train station of Lao Cai, where you drive the last 40km to Sapa by taxi, bus or minibus.
From Nha Trang to Quy Nhon
Not a popular train route, but a very beautiful one is from Nha Trang to Quy Nhon. This train route rises almost the entire journey along the ocean.
From Ho Chi Minh City to Mui Ne (Phan Thiet)
This 4-hour train journey takes you past beautiful rice fields to Phan Thiet. From the station it is a short 20km to Mui Ne.
Safety
Trains are much safer than buses. Trains also don't run fast, so you don't have to worry about accidents. Minor crime is rare on Vietnamese trains. Thieves occasionally try to get things through the window when the train is stopped. Always keep your bag close by and attach or tie it to something, especially at night.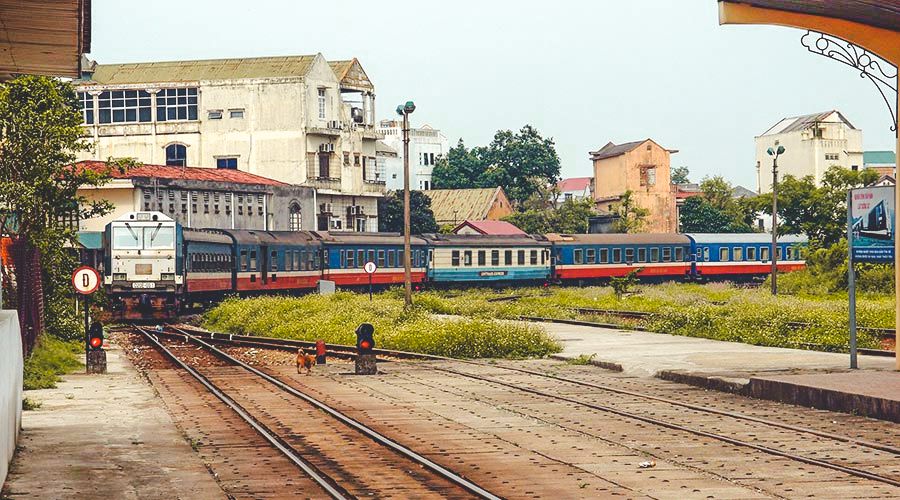 Tips
Book a ticket in advance to choose the best seat!
Bring some food for a late evening meal or snack in between if you are afraid of food quality on the train.
A towel can be used as a blanket and keeps you warm during the long journey.
If you sleep on a hard or soft chair, bring a neck pillow.
Do not bring too much luggage; you cannot sleep well while you watch over your belongings all the time.
Take small change to pay for the taxi from the station and for food on the train.
If there are problems with your seat or the food, do not hesitate to report it to the conductor.