Enjoy the most beautiful landscapes in Vietnam while engaging in an adventurous activity such as riding a motorbike, jumping off a waterfall or mountain biking from a mountain. Let your adrenaline rise and go. If you are looking for adventurous things to do in Vietnam, check this list!
1. Explore Vietnam by motorbike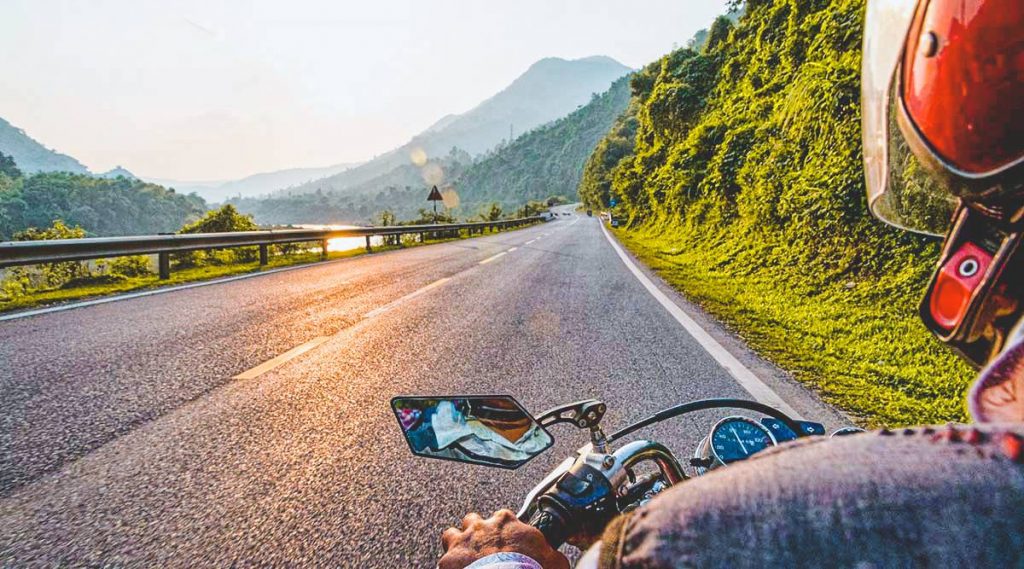 If you travel by motorbike, you will see and experience things that you would never experience if you were traveling by bus or train. There are several ways to do this. The most adventurous people can buy a motorbike in Vietnam and drive from north to south (or vice versa) and sell their motorcycle at their final destination. Such a journey takes a lot of time and can be too extreme for people. Another way would be to rent a motorbike or scooter for a day or longer to discover an area. If you have to choose where you want to do this, then we definitely recommend the Hai Van Pass.
Pro tip: Are you an experienced driver? The most impressive place to ride in Vietnam is the Ha Giang loop.
Pro tip 2: If you prefer not to drive at all, then jump on the back of an Easy Rider!
2. Stay overnight in a cave in Phong Nha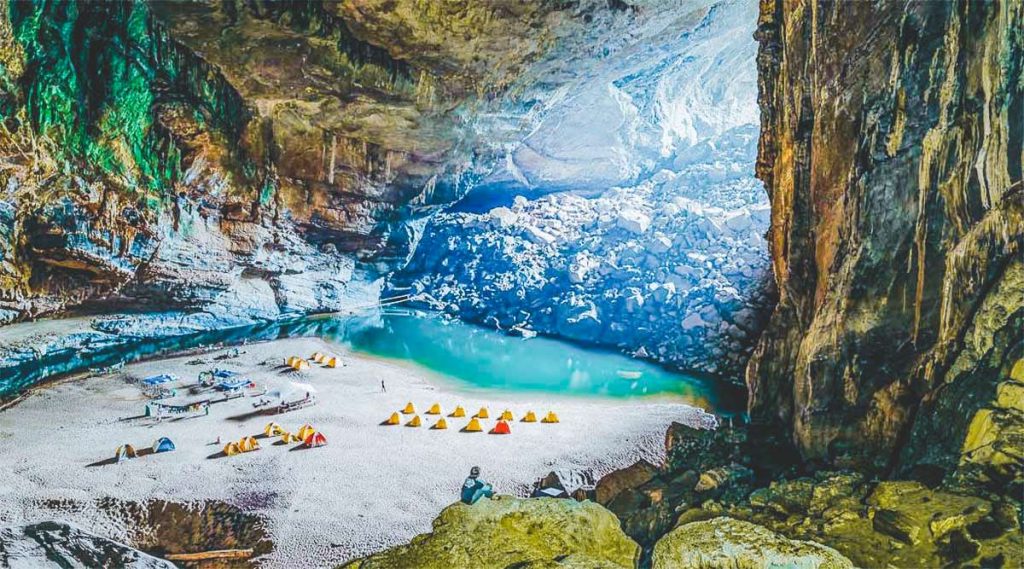 Explore Son Doong, the largest cave in the world, how great does that sound? But be honest, this is only reality for a handful of people. A trip to the cave takes 5 days and costs around $ 3000 dollars. A more logical option in Phong Nha is the Hang En Cave or Tu Lan. Instead of a week you can do these caves in 2 or 3 days and costs around $ 350.
Pro tip: Is staying in a cave just a bit too much? Dark cave is only half a day full of adventure, but one that you will never forget. Zipline your way to the cave entrance and from here you swim in the dark. Then the real adventure begins. Walk and crawl into a cave full of mud, where you eventually float in a mud pool. Back outside you kayak back over a river full of other activities, including a small cable car and floating rafts.
3. Canyoning in Dalat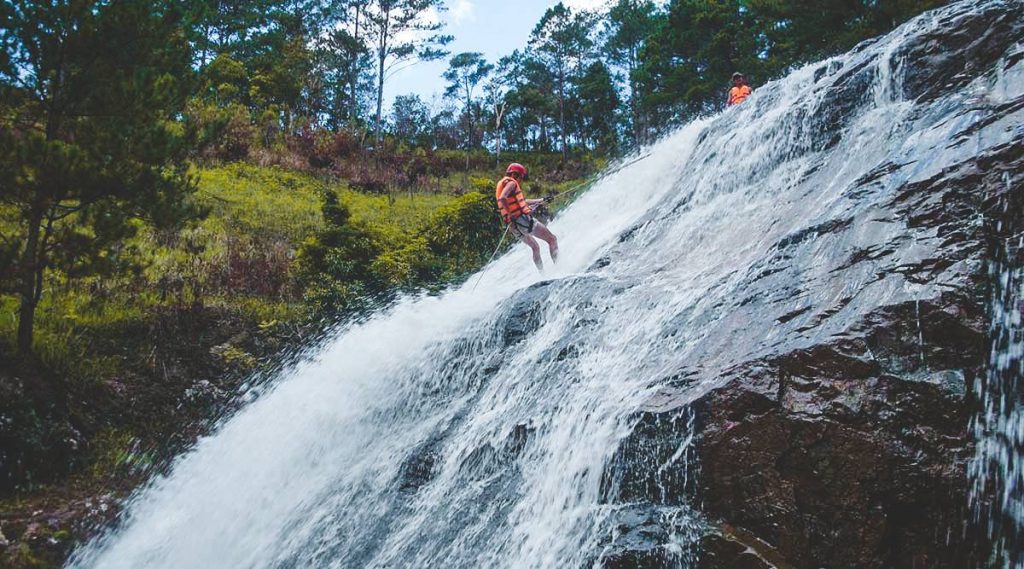 Canyoning in Dalat is high on the list of many travelers who go to Vietnam for something you just have to do. It is also the highlight of Dalat. What you can expect is abseiling of waterfalls, cliff jumping, natural water slides and hiking through the forest.
4. Rock climbing in Halong Bay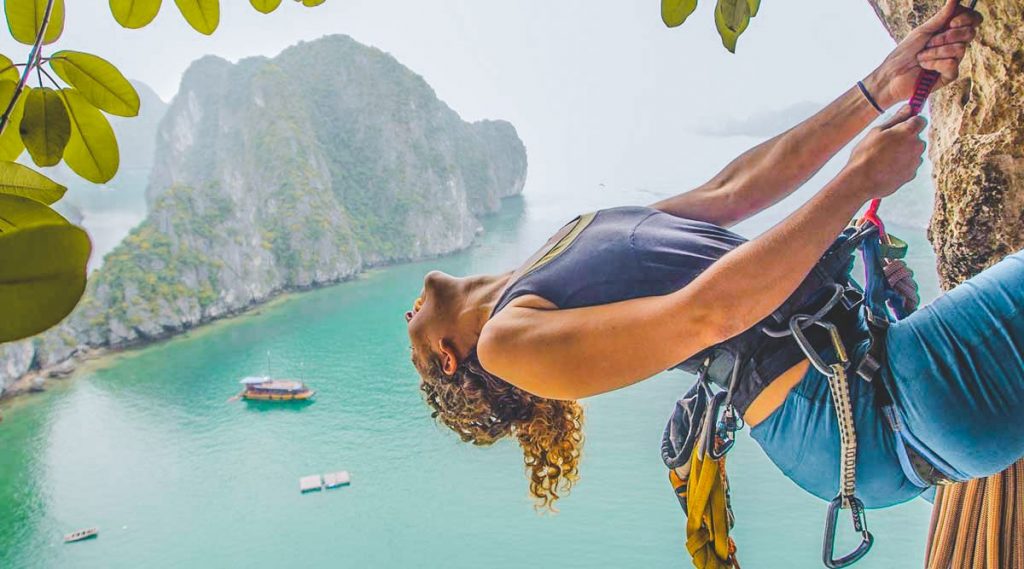 There are a number of places in Vietnam where you can climb, such as Mai Chau and the Marble Mountains near Da Nang. But the most famous place is Halong Bay (and Cat Ba). Halong Bay is one of the most majestic climbing areas in the world. With more than 3000 limestone karst standing in the sea. The area has various climbing routes for both beginners and experienced climbers. Some Halong Bay cruises also include climbing in their travel plans.
5. Multi-day trekking in Sapa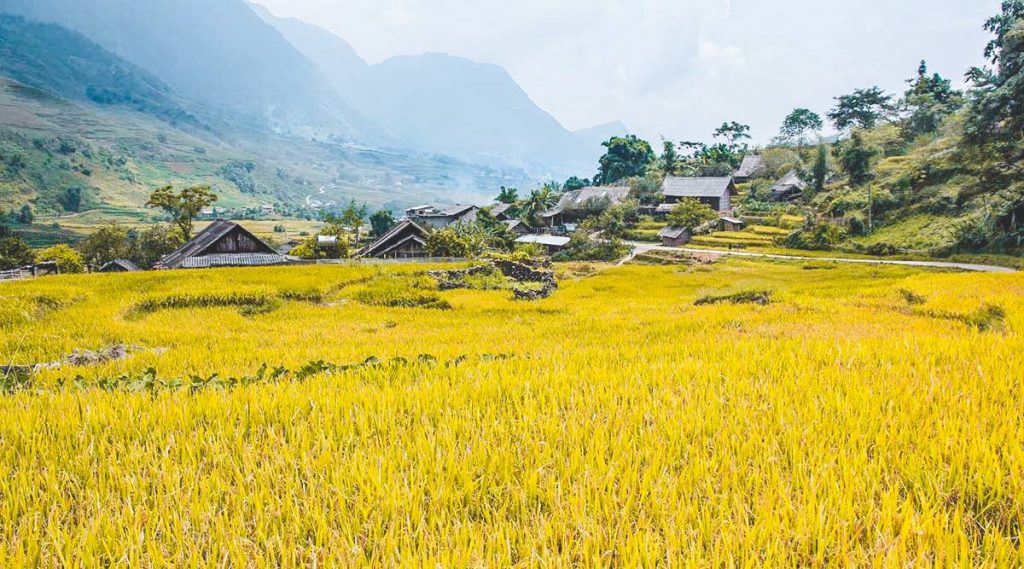 A day of trekking in Sapa is great. But a multi-day trek is a true adventure and a huge recommendation. This is the most popular and well-known activity in this list, but that doesn't make this any less cool. During a multi-day trek you walk through the jungle, past the most beautiful rice fields, including fantastic viewpoints. "At night you stay in a homestay, where you experience the life of the local minorities (hill tribes). The more days you go for a walk, the further you go and the fewer people you will encounter.
Pro tip: Do you want to meet even fewer tourists? Then make a trek in Pu Luong Nature Reserve near Mai Chau or in Ha Giang.
6. Kite surfing in Mui Ne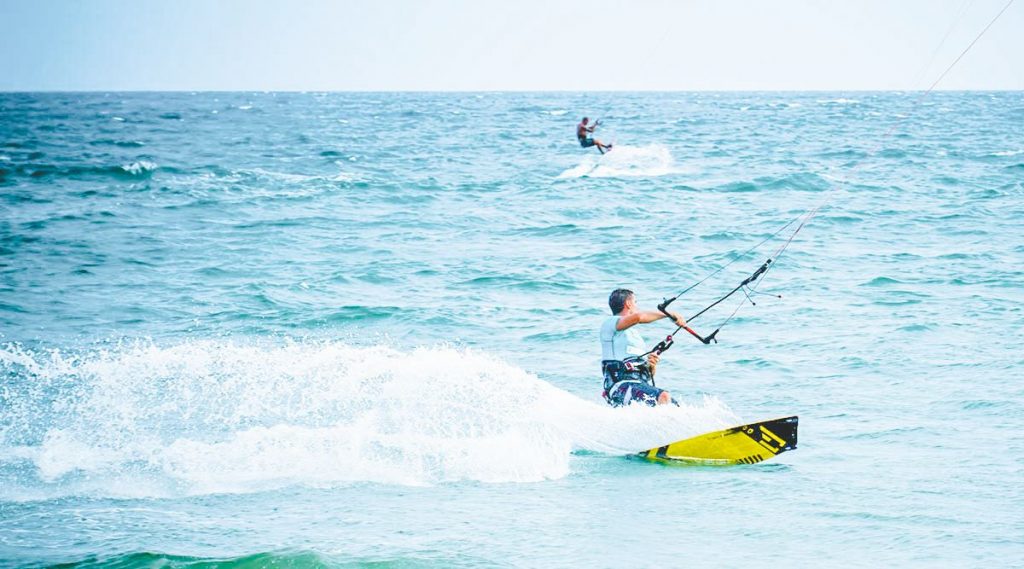 Mui Ne is the place to be if you want kiteboarding in Asia. Mui Ne beach has safe learning conditions for kite surfing in the morning and early afternoon, and then builds up a little more challenging. This means that the location is suitable for all kite surfers, whether you want to learn, already have experience or if you are a veteran in the sport. There are plenty of schools that you can learn and a nice side effect is that it is also quite cheap here.
7. Mountain biking in Dalat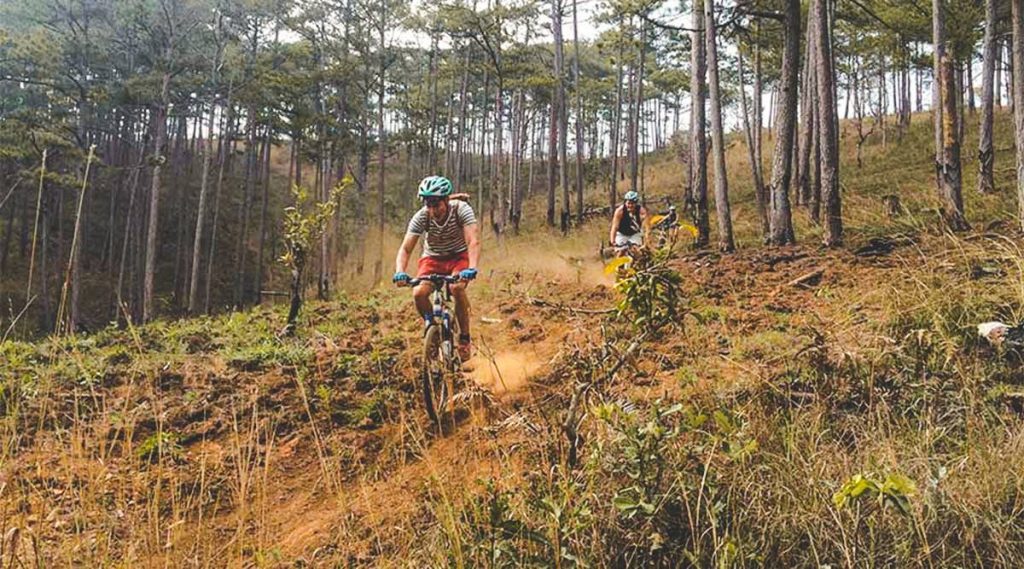 Dalat is the adventure capital of Vietnam. It is already possible to make a list of the top 10 most adventurous activities in Dalat. In Dalat you will find many hills with forests, perfect for cycling through. Along the way you can stop at local villages of minorities and viewpoints.
Pro tip: Looking for even more adventure in Dalat? In addition to mountain biking and canyoning, you can go rafting, kayaking, mountain climbing and hiking through the jungle.
8. Diving in Con Dao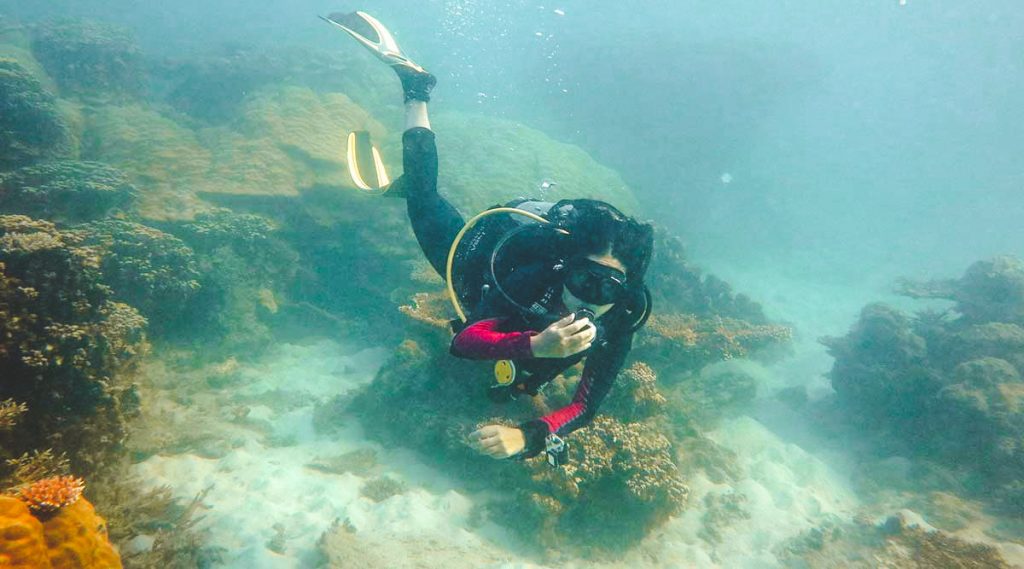 Vietnam is not famous for great diving locations. But good diving in Vietnam is certainly possible. Con Dao is considered the most beautiful coral reef in Vietnam. There are 16 islands and a unique ecosystem here. Also view rare sea creatures here such as sea turtles and sea cows.
Pro tip: Other places to dive in Vietnam are Whale island at Nha Trang and Phu Quoc.
9. Sandboarding and quad biking in Mui Ne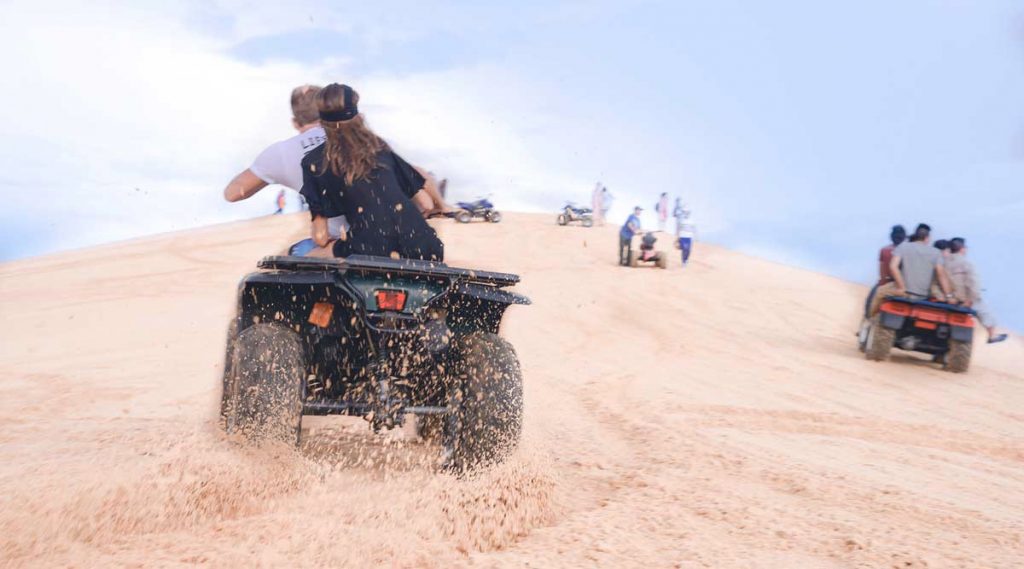 The white sand dunes have an incredible view of the beach and the surrounding area. You can rent a quad and cruise through the vast, endless sand dunes in search of the perfect vantage point. Race with your new friends or sit back and enjoy your ultimate Vietnam adventure. The red sand dunes offer the perfect opportunity for sand boarding in Mui Ne. For only $ 1 you can rent a mat that lets you slide off the dunes.
10. Cliff jumping in Nha Trang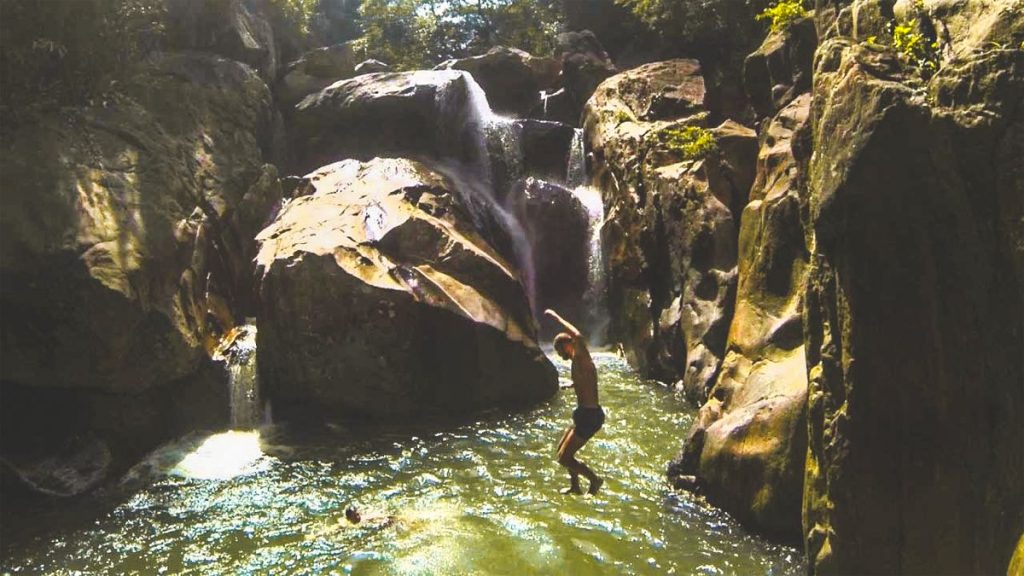 The last in the top 10 adventure activities in Vietnam is cliff jumping in Nha Trang. The best place to jump is at Ba Ho Falls. A one-hour motorcycle ride from Nha Trang, you will find a beautiful and remote waterfall with clear water that begs to be jumped into. Like the jump itself, the walk to the jumping point is quite heavy and slippery so be safe and jump responsible!
Pro tip: Do you like cliff jumping? You can also jump from different rocks in Halong Bay, sometimes also in combination with rock climbing (deep water soloing).