If you're seeking an unforgettable adventure amidst breathtaking nature, look no further than trekking in Vietnam. Embark on thrilling adventurous hikes through vibrant rice terraces, dense jungles, high mountains and ethnic minority villages, immersing yourself in the rich culture and stunning scenery that trekking in Vietnam has to offer.
1. Sapa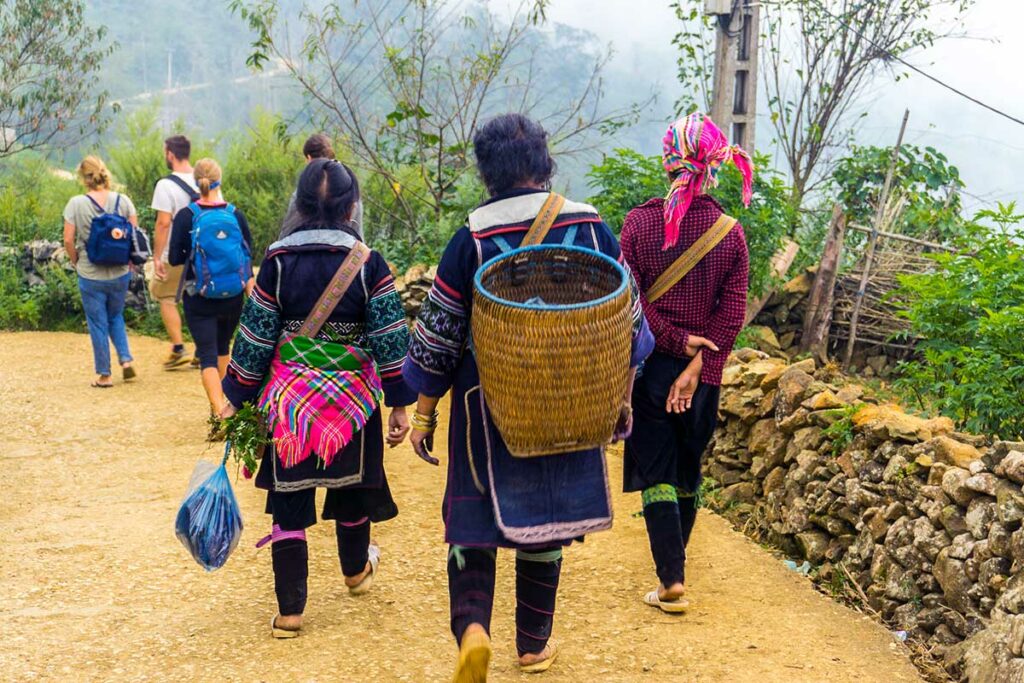 Sapa is truly the ultimate destination for trekking in Vietnam, offering a the perfect blend of stunning natural landscapes, rich countryside, and a unique cultural experience.
Nestled amidst majestic mountains and lush forests, Sapa unveils some of the world's most stunning rice paddy fields, creating a picturesque backdrop for your trekking adventures. As you traverse the trails, you'll have the opportunity to encounter the unique culture of the ethnic hill tribes, living a traditional life. Staying overnight in a homestay of these minorities, allows you to get an even deeper insight into the local way of life and travel further off the beaten path.
Whether you're a beginner seeking gentle hikes or an experienced adventurer craving multi-day excursions, trekking in Sapa caters to all levels of trekking enthusiasts. If you are looking for the ultimate challenge, you can also make an adventurous trekking to the summit of Vietnam's highest mountain, Fansipan.
2. Phong Nha-Ke Bang National Park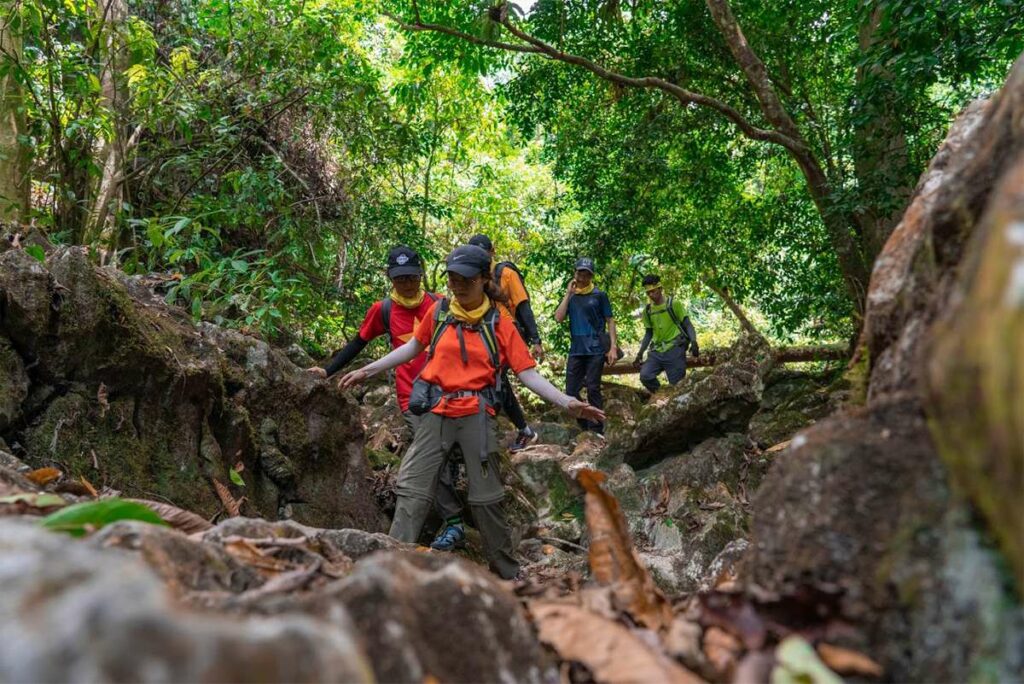 Phong Nha-Ke Bang National Park stands out as the most adventures place to go trekking in Vietnam, offering a vastly different experience compared to Sapa. It has earned the title of the largest national park in Vietnam, with the country's most pristine and captivating jungle areas. Prepare to immerse yourself in the true essence of the jungle, something you may have only witnessed in movies.
Trekking through the dense foliage here is an amazing experience on its own, but what truly adds an extra layer of excitement is the presence of some of the world's largest caves within the park. Combining jungle trekking with caving expeditions creates an unparalleled adventure. For the daring, multi-day treks and overnight camping in the heart of the jungle or even inside a cave are options that take the experience to new heights!
3. Pu Luong Nature Reserve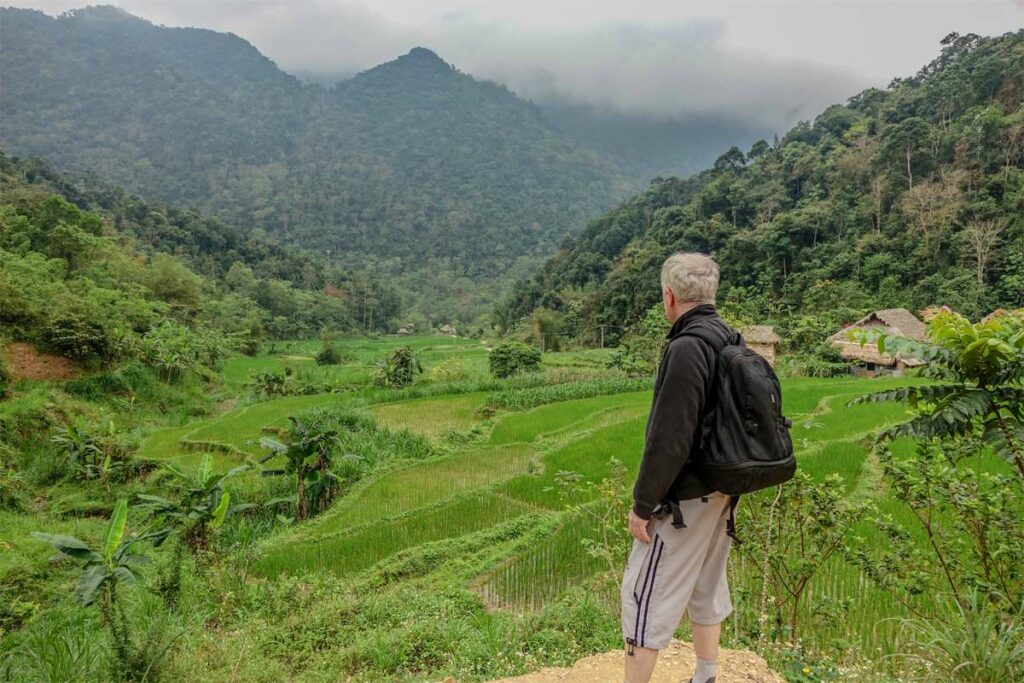 Pu Luong Nature Reserve is a hidden gem and an excellent trekking destination in Vietnam. While it shares similarities with Sapa, such as breathtaking paddy rice fields and charming ethnic minority villages, Pu Luong is smaller in size, offering a more intimate and secluded experience.
Though the trekking options may be more limited, what sets Pu Luong apart is its off-the-beaten-track appeal. With fewer tourists visiting the area, the atmosphere feels more authentic, allowing you to immerse yourself in the local culture and truly connect with the serene beauty of the reserve. Pu Luong Nature Reserve is a perfect choice for those seeking a tranquil and less crowded trekking adventure.
4. Ha Giang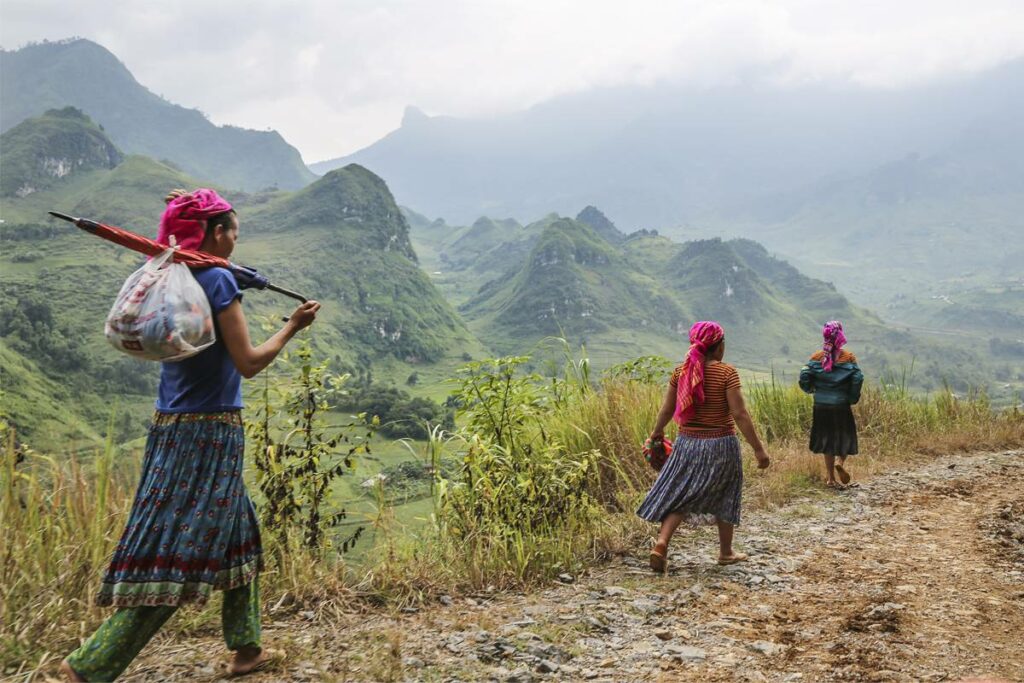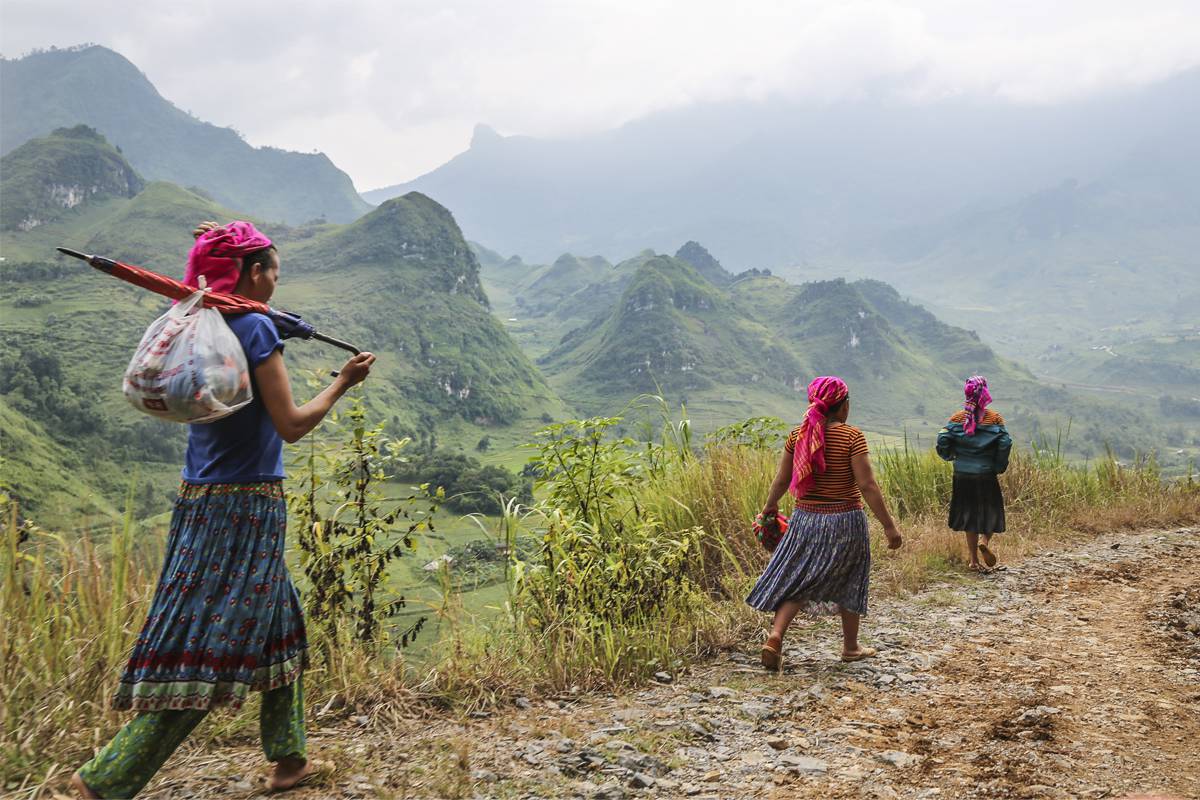 Ha Giang is an extraordinary destination for trekking in Vietnam, offering a unique experience within the province's diverse and stunning landscapes. While Ha Giang is actually an entire province rather than a specific area, it is often associated with the renowned Ha Giang Loop. However, limiting your visit to a motorbike or car tour would mean missing out on the opportunity to fully appreciate one of Southeast Asia's most breathtaking mountain regions.
By opting for trekking, you can immerse yourself in the mesmerizing beauty of Ha Giang while escaping the crowds that typically follow the popular loop. The Dong Van Karst Plateau area is particularly noteworthy, providing stunning scenery and hardly visited local villages of ethnic people.
For an even more off-the-beaten-track experience, Hoang Su Phi, nestled within Ha Giang, boasts some of Vietnam's most astonishing rice fields.
See here a list of best places to go trekking in Ha Giang.
5. Dalat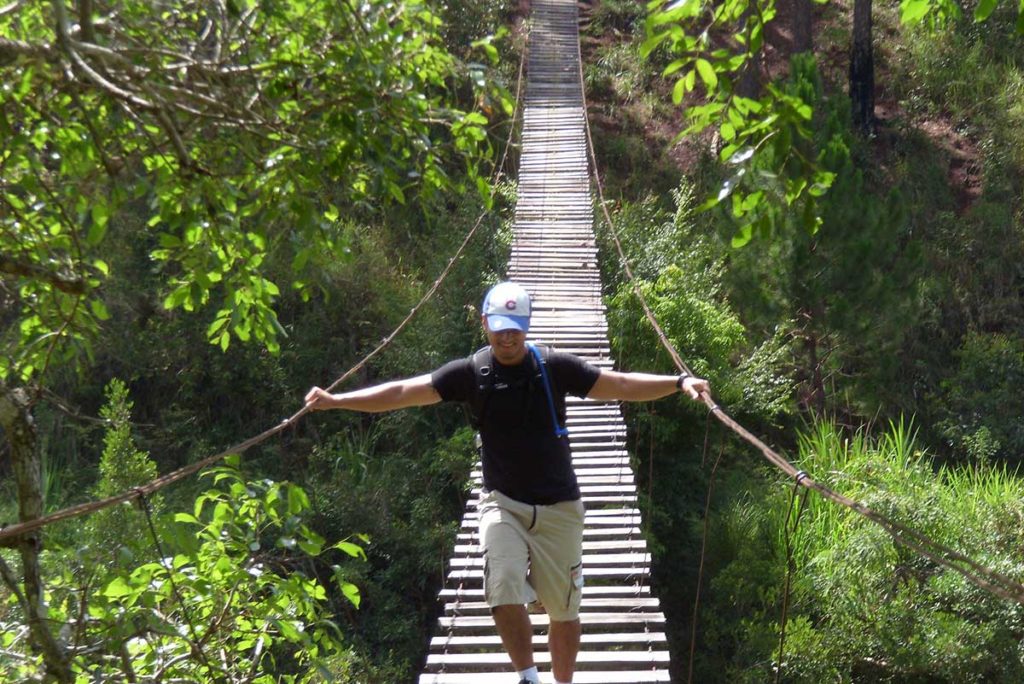 When it comes to trekking in Dalat, you're in for a treat with its captivating forests, enchanting waterfalls, and a well-organized town that makes it incredibly convenient to go on a hike. With numerous adventurous tour organizers available, Dalat is an ideal destination for trekking enthusiasts.
Experienced guides can lead you through the lush forests, picturesque waterfalls, and even arrange camping expeditions. One standout location for trekking and camping near Dalat is Bidoup National Park.
6. Cat Ba Island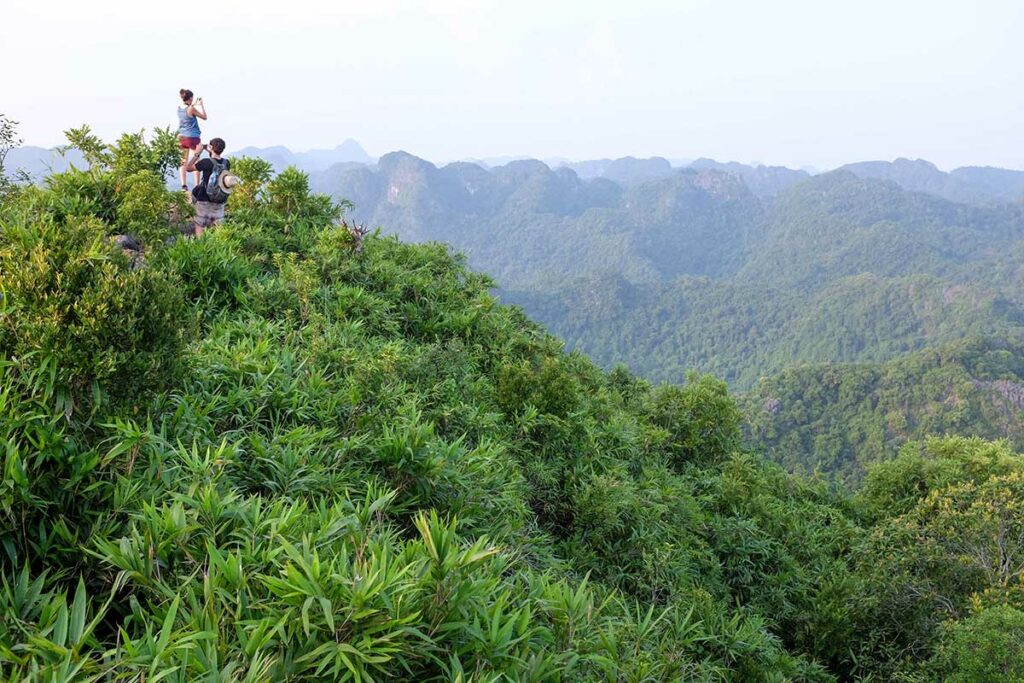 Cat Ba Island is a remarkable destination for trekking in Vietnam, thanks to Cat Ba National Park, breathtaking viewpoints, and dense jungles. As you venture through the National Park's trails, you'll be rewarded with stunning viewpoints that offer panoramic vistas of the surrounding landscapes, including the iconic Halong Bay. Moreover, the island's dense jungles create an immersive and adventurous trekking experience, where you can marvel at the lush greenery and encounter the island's rich biodiversity.
7. Bach Ma National Park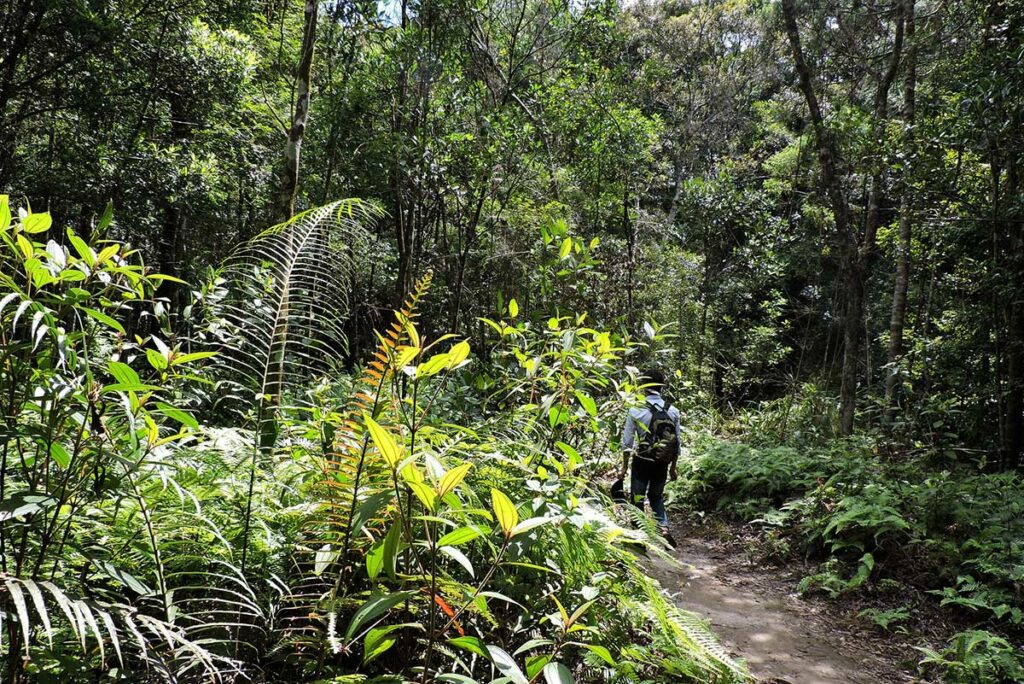 Trekking in Bach Ma National Park offers lots of highlights that make it an exceptional destination for outdoor enthusiasts. One of the main attractions is the hike to the 5 lakes, which are more like scenic ponds adorned with small waterfalls. The trail itself is pleasant, and on hot days, you can even cool off with a refreshing dip in the crystal-clear water.
Another highlight is the breathtaking view from the summit of the park's highest mountain, with epic views over the expanse of lush jungle and the stunning coastline. Lastly, the Do Quyen Waterfall stands out as the most impressive waterfall in the park.
8. Con Dao Islands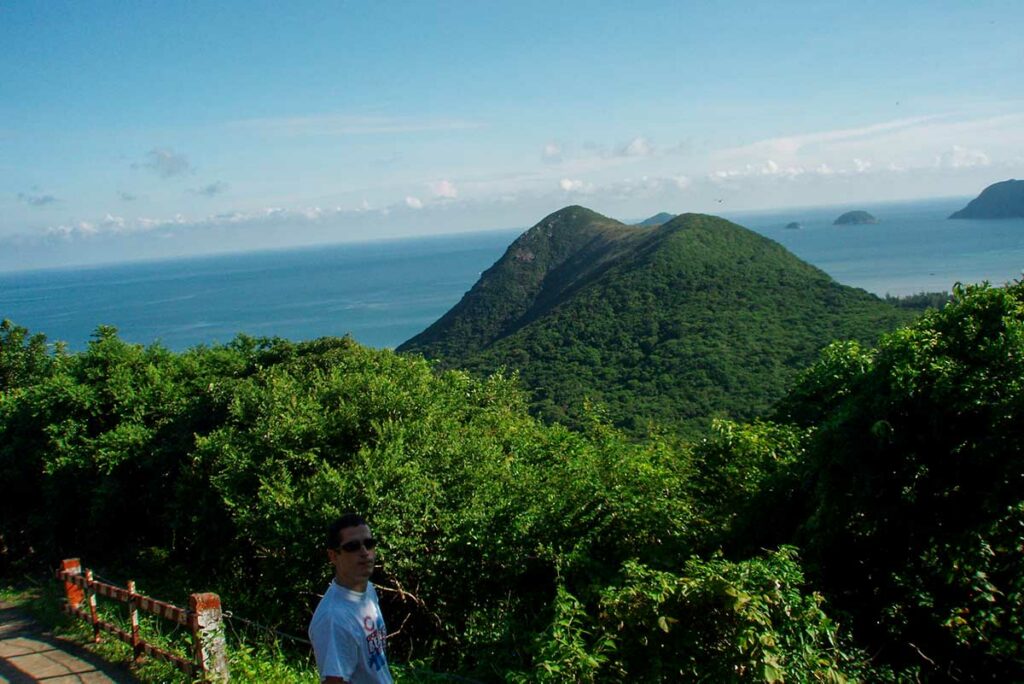 The Con Dao Islands are a fantastic place for trekking. On the main island, you can explore Con Dao National Park with its easy-to-follow hiking trails. You can also enjoy scenic coastal trails that lead to beautiful beaches. Whether you prefer inland adventures or coastal walks, Con Dao Islands offers great trekking experiences with stunning natural landscapes.
9. Ba Be National Park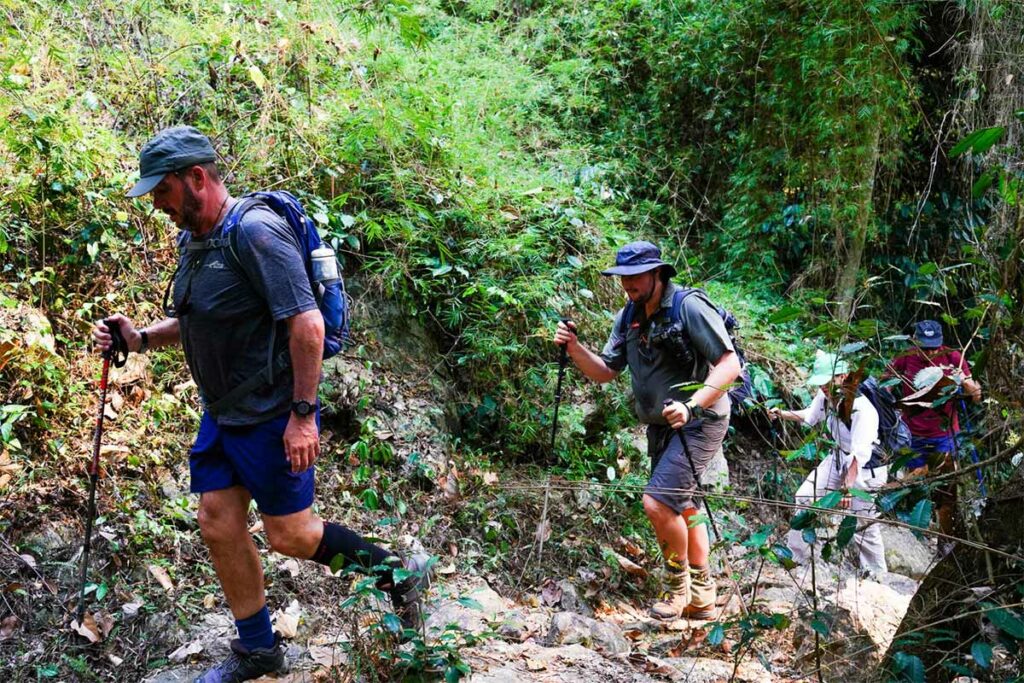 The national park is renowned for Ba Be Lake, Vietnam's largest natural lake, that you can discover by boat or kayak. But beyond the lake, Ba Be National Park boasts dense jungles that are perfect for trekking enthusiasts. As you follow the trails, you'll have the chance to visit ethnic villages, adding a fascinating cultural experience to your trekking experience.
10. Kon Chu Rang Nature Reserve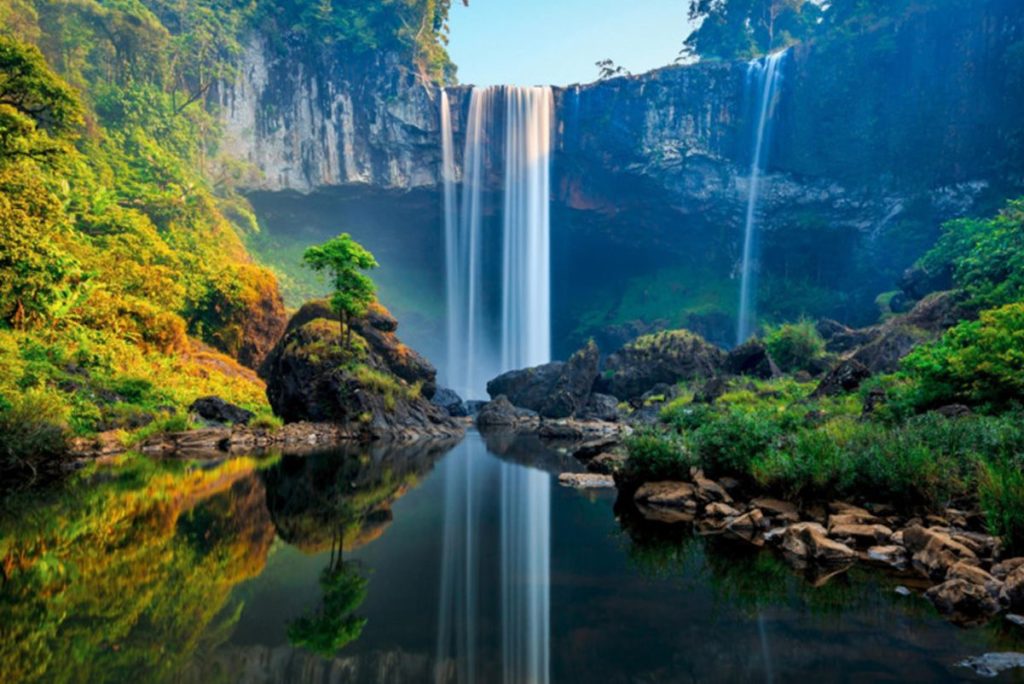 Kon Chu Rang Nature Reserve is a hidden gem and an incredible destination for trekking in Vietnam, despite being off the beaten path. Located between Pleiku in the central highlands and Quy Nhon on the central coast, this reserve offers a unique and untouched trekking experience. While the K50 waterfall stands out as a prominent attraction within the park, renowned for its mesmerizing beauty, there are also numerous other waterfalls waiting to be discovered.
Additionally, the jungle within the reserve remains wild and authentic, providing trekkers with an immersive and exhilarating encounter with nature. Kon Chu Rang Nature Reserve is a must-visit destination for those seeking a trekking adventure that combines stunning waterfalls, untamed jungle, and the thrill of venturing off the beaten path.