The best national parks in Vietnam offer enormous diversity. The north is rich in extensive rice terraces that change with the seasons. The center has the largest caves in the world and the loudest waterfalls in the country. And in the south, mangrove forests and exotic wildlife live. Here are the top 10 Vietnamese national parks you shouldn't miss.
About the national parks in Vietnam
There are in total 33 national parks in Vietnam (full list), scattered throughout the country, from north to south. Due to urbanization, logging and illegal hunting, the habitat of many animals, such as elephants, tigers and bears, but also the smaller primates that used to live here, have become so small that many are no longer here or are even on the list of endangered species.
Fortunately, Vietnam has designated areas to be protected. This started as early as 1960, due to none other than President Ho Chi Minh designated Cuc Phuong as the country's first national park during the Vietnam War.
Today, national parks are under strict surveillance to protect animals and unique biodiversity. Several national parks in Vietnam also have an endangered rescue center where animals that have been illegally caught or held in someone's home for years are collected and rehabilitated to eventually return back to the wild. See here a list of wild animals in Vietnam.
Overview of the best national parks in Vietnam per region
National parks in south Vietnam
National parks in central Vietnam
National parks in north Vietnam
1. Phong Nha-Ke Bang National Park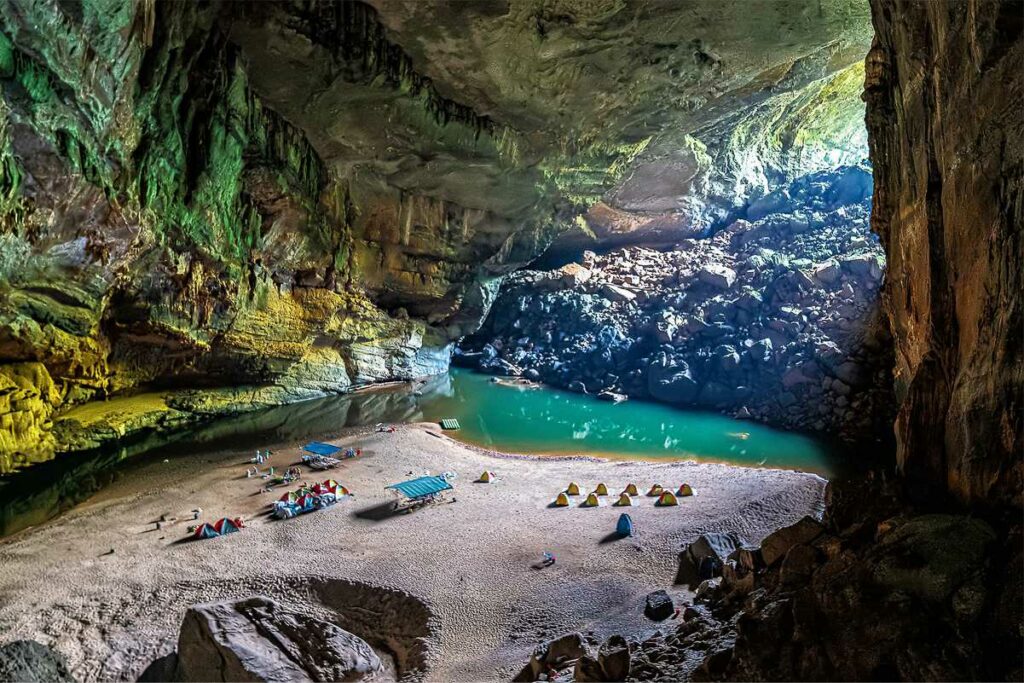 Although this list is in no particular order, Phong Nha-ke Bang should be punctually number 1 of the best national parks in Vietnam. This park is a true paradise for both above ground, with jungles, mountains and rivers, and underground, with the largest and most impressive caves in the world. Especially if you like adventure, you cannot skip this national park in Vietnam. Choose to take a quiet walk through a cave or go hiking through the jungle for two days, with climbing and rappelling inside a cave.
2. Phu Quoc National Park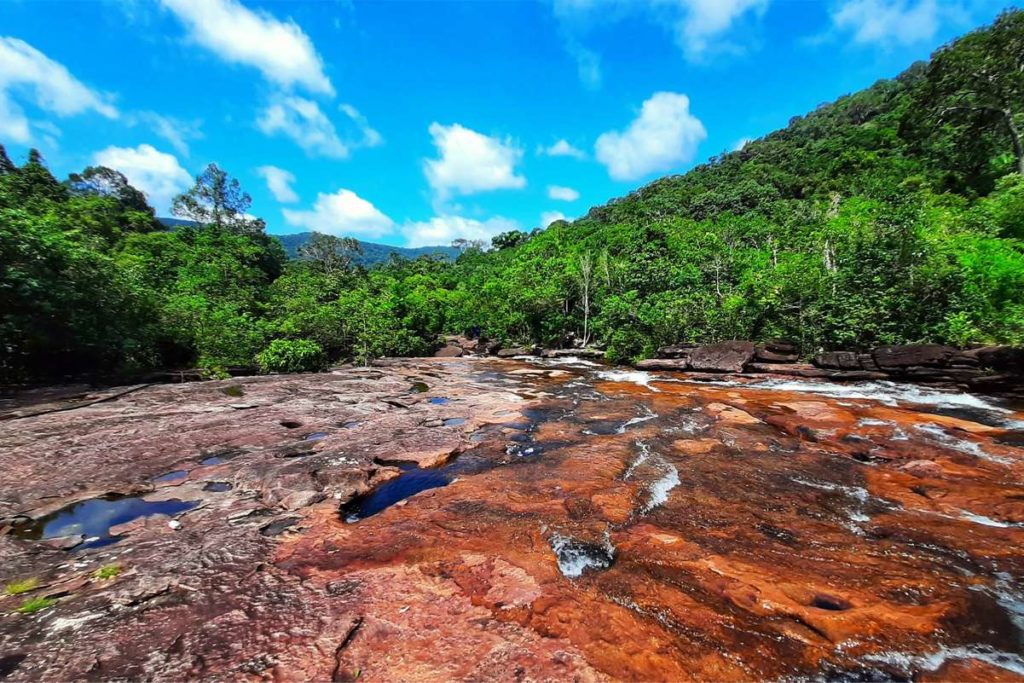 More than half of the northern part of Phu Quoc Island consists of National Park. It is a place where adventurous travelers can dive into nature to alternate from lazing on the beautiful beaches. You can hike, camp, bird watch and take beautiful photos. If you're lucky, you can also spot rare wildlife such as silver langurs, long-tailed macaques, hornbills, slow loris and otters.
3. Cat Tien National Park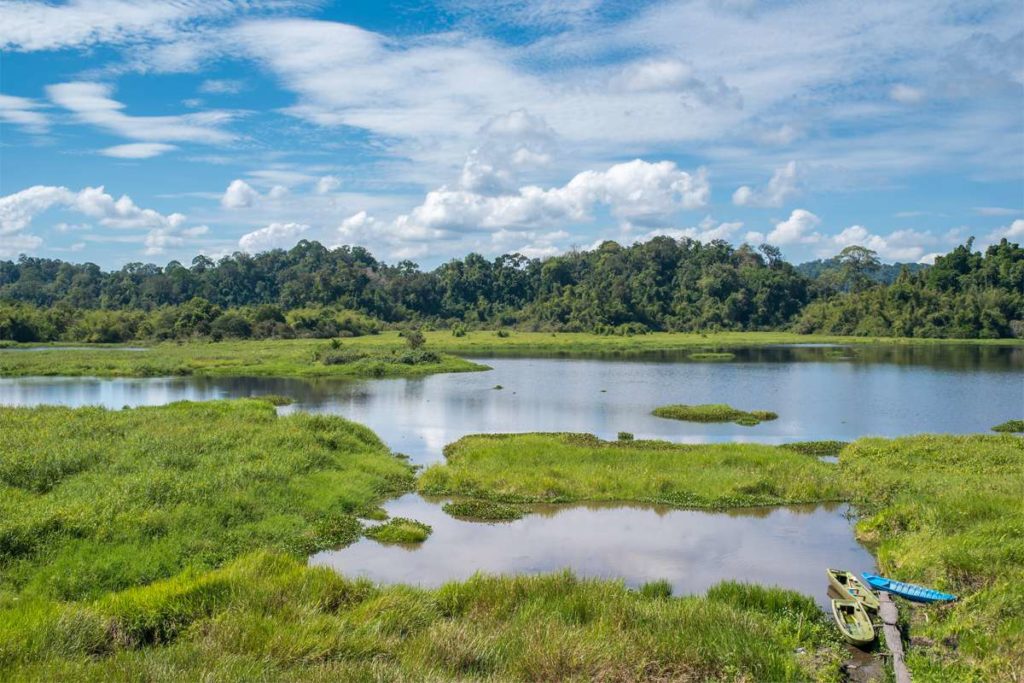 One of the largest national parks in Vietnam is located in the southern part of the country. With a total area of ​​447 square kilometers, it features numerous species of animals, including birds and mammals. Cat Tien is a great option for those who enjoy jungle treks. Multi-day tours take you deep into the parks to spot endemic wildlife including bears, crocodiles, bats, snakes and tropical birds. Don't miss the chance to take a night safari for encounters with extraordinary insects and colorful reptiles. If you prefer not to walk, you can cycle or motorbike through the park on a network of roads, or kayak and boating.
4. Cat Ba National Park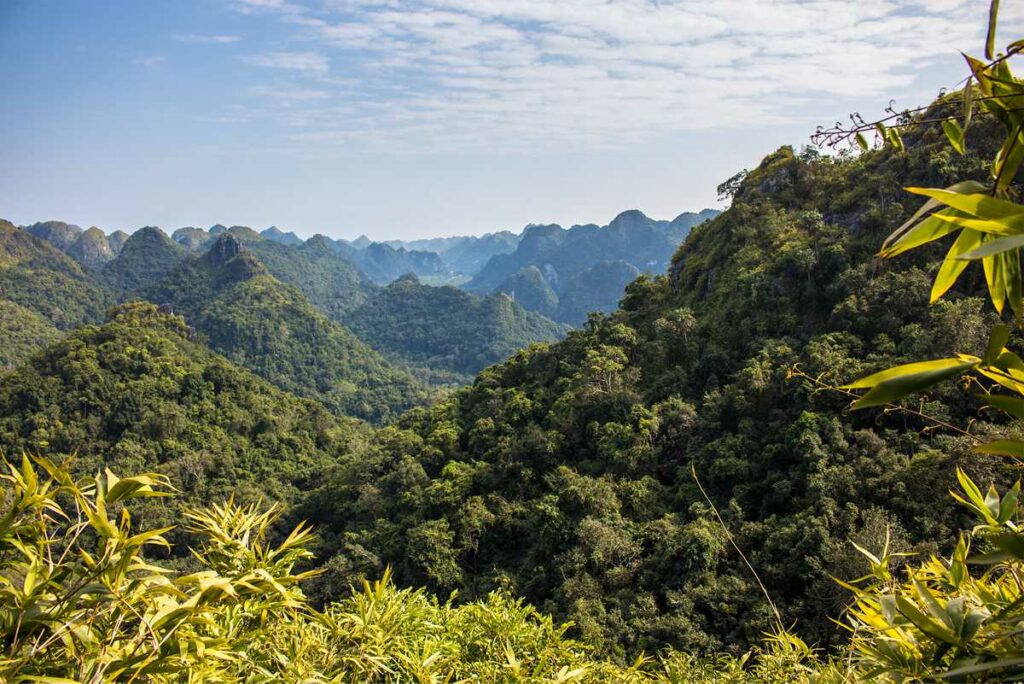 Not far from Halong Bay, the beautiful rainforests of Cat Ba National Park have hidden a number of trails and narrow roads among the dense vegetation that are wonderful for walking. The park is a tropical primary rainforest with a large collection of animals, birds and reptiles. Many of the plants are unique to Vietnam and have protective status.
5. Ba Be National Park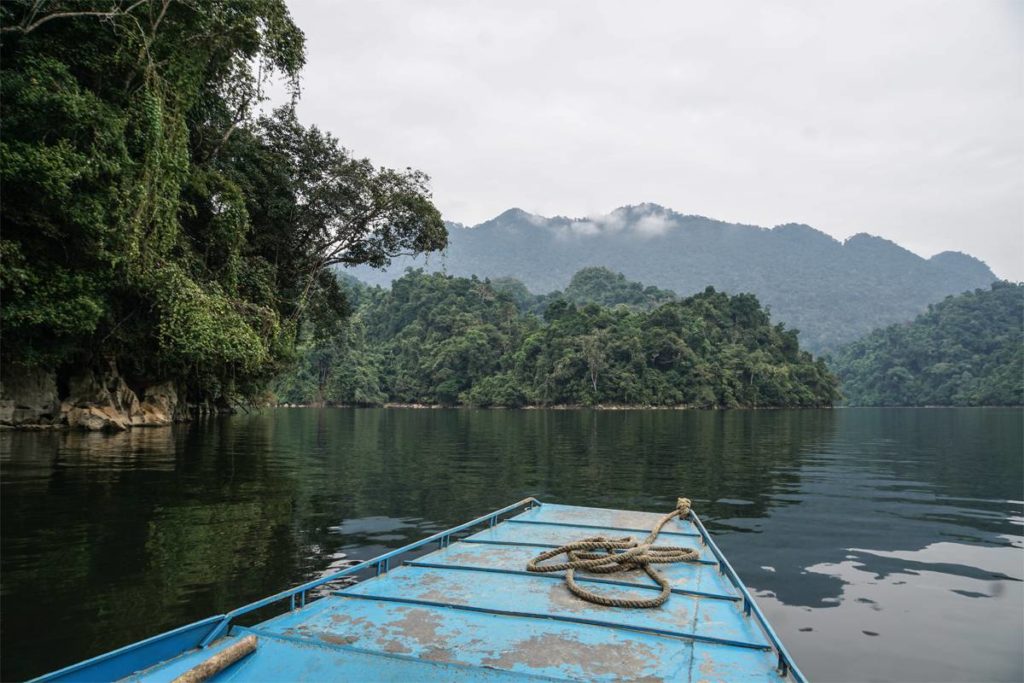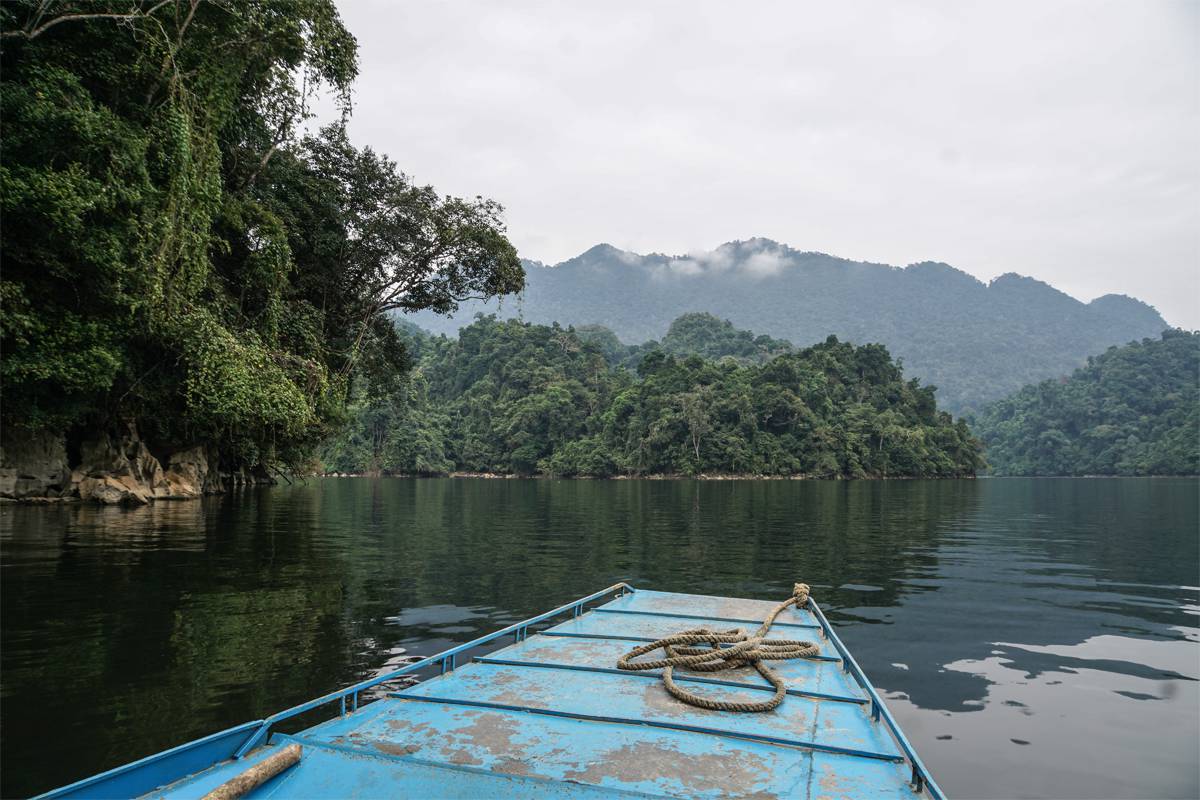 Ba Be National Park is located in the north of Vietnam and it is one of the most beautiful national parks in Vietnam. The park is approximately a 3-4 hour journey from the capital Hanoi and is known for its lakes, beautiful forests, boat trips, waterfalls and caves. And the biggest draw… it is not yet overrun by tourists. Ba Be National Park was originally created to protect the vast lake here. It is actually is the largest natural lake in Vietnam and of great importance to many plants and animals in Vietnam. You can take beautiful boat trips here, walk through the forests, visit traditional villages, cycle, fish, explore caves and much more.
6. Cuc Phuong National Park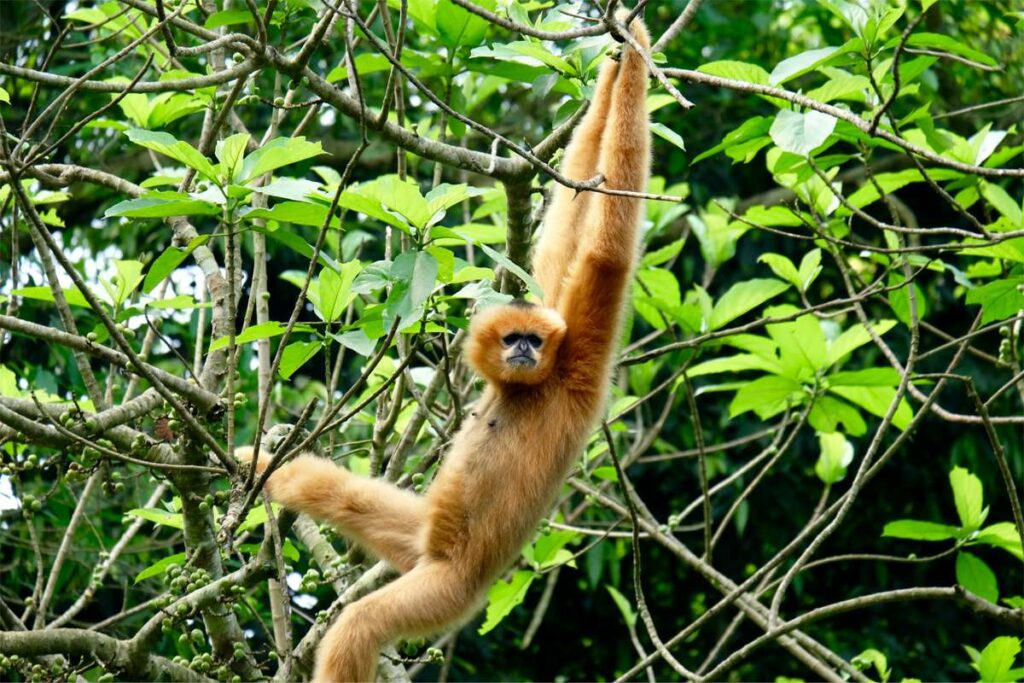 Not only is Cuc Phuong one of the best national parks in Vietnam, but it is also the oldest. The relatively small protected area is located about three hours south of Hanoi. The main highlights of Cuc Phuong are the sheer variety of wildlife, including several primates, mammals, and some endangered species. Spend your time hiking, biking, bird watching and kayaking.
7. Con Dao National Park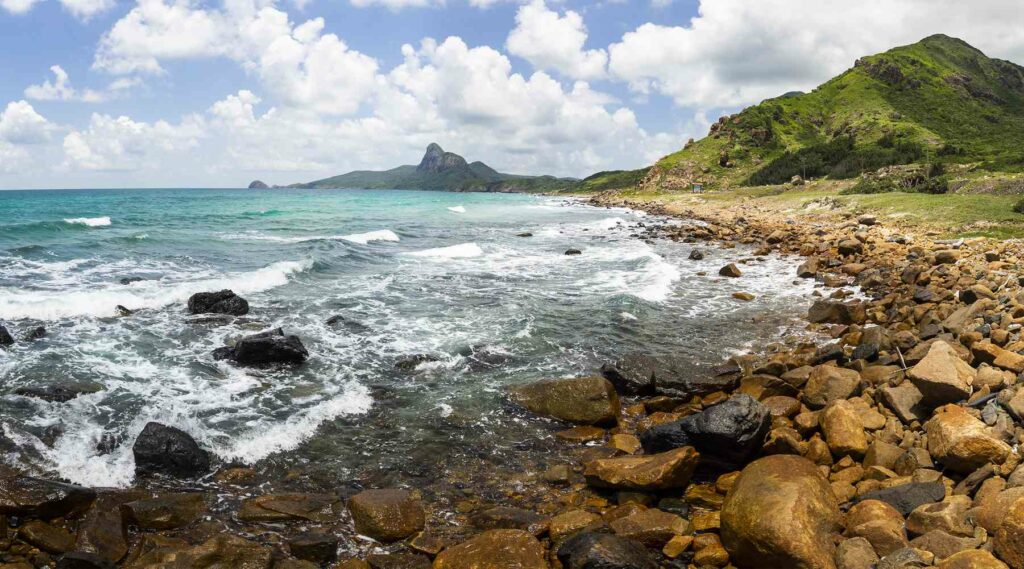 Con Dao is an archipelago consisting of 16 islands. Once notorious as a prison island that was used by the French and later the South Vietnamese and Americans to house and torture political prisoners. Now rightfully one of the most beautiful islands in Vietnam and is also the best diving location in the country. With a large National Marine Park, the underwater world has a protected status.
Con Dao consists largely of National Park, existing of both marine and forest. You can make some beautiful treks here and due to the small number of tourists you are often alone in the jungle. Nothing better than to end up after a nice walk on a deserted beach with the clearest water you have ever seen. If you are lucky on the beach, you can even spot some turtles in Con Dao.
8. Bach Ma National Park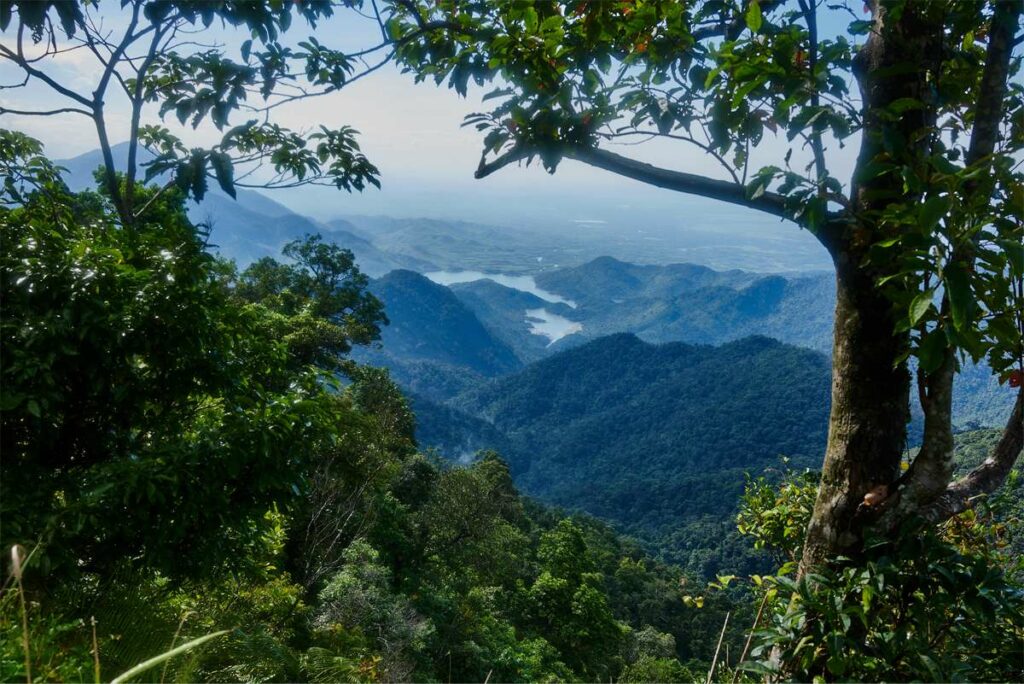 Bach Ma is hidden just west of the imperial city of Hue hidden, near the central coast of Vietnam. Dilapidated French villas tucked away in jungle and wilderness, with waterfalls and peaks offering great views. The park is home to some of the most dense and pristine jungles in central Vietnam.
9. Tram Chim National Park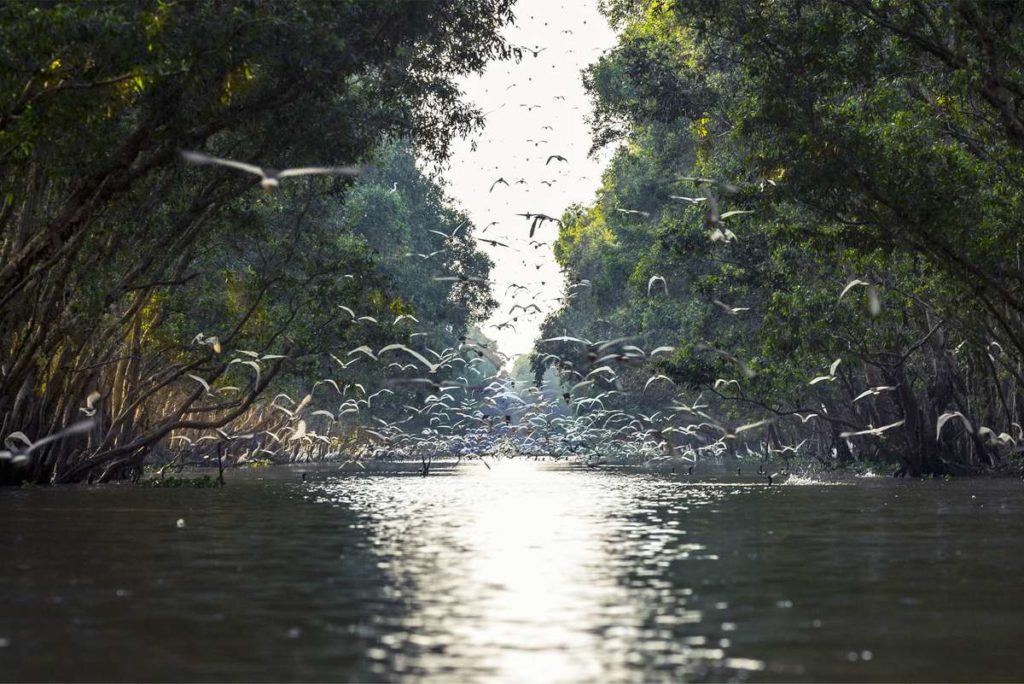 Tram Chim National Park extends over a large area of ​​7,133 ha in Dong Thap province, part of the Mekong Delta. It is home to 233 different species of birds, including Burmese Sarus crane, White-winged duck, Cormorant, Malayan plover and Pelican. The best time to visit Tram Chim National Park is from August to November when the rain stops and the weather becomes more pleasant.
10. Pu Mat National Park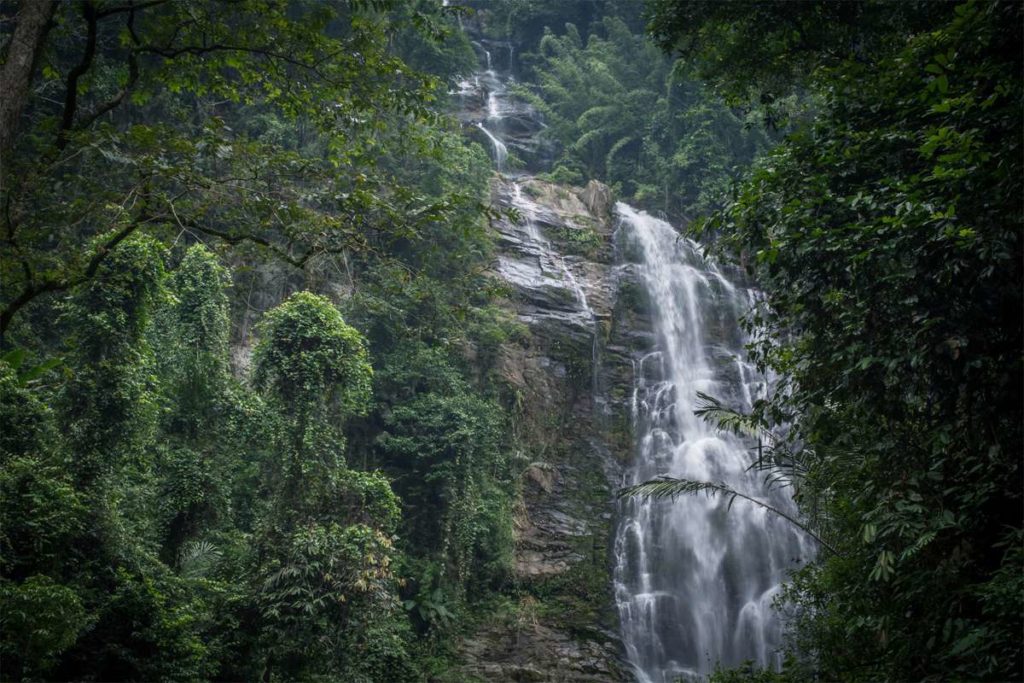 Pu Mat National Park, 120 km from the city of Vinh, is the largest forest in north-central Vietnam and a world nature reserve. Pu Mat is an important protected area and home to Indian elephants, Ussuri Dholes and the largest population of northern crested white-cheeked gibbons in the world. More than 2,400 different plant species are present in the park, making it a hotspot for biodiversity. With its beautiful natural environment, Pu Mat is one of the most unique national parks in Vietnam.
11. Yok Don National Park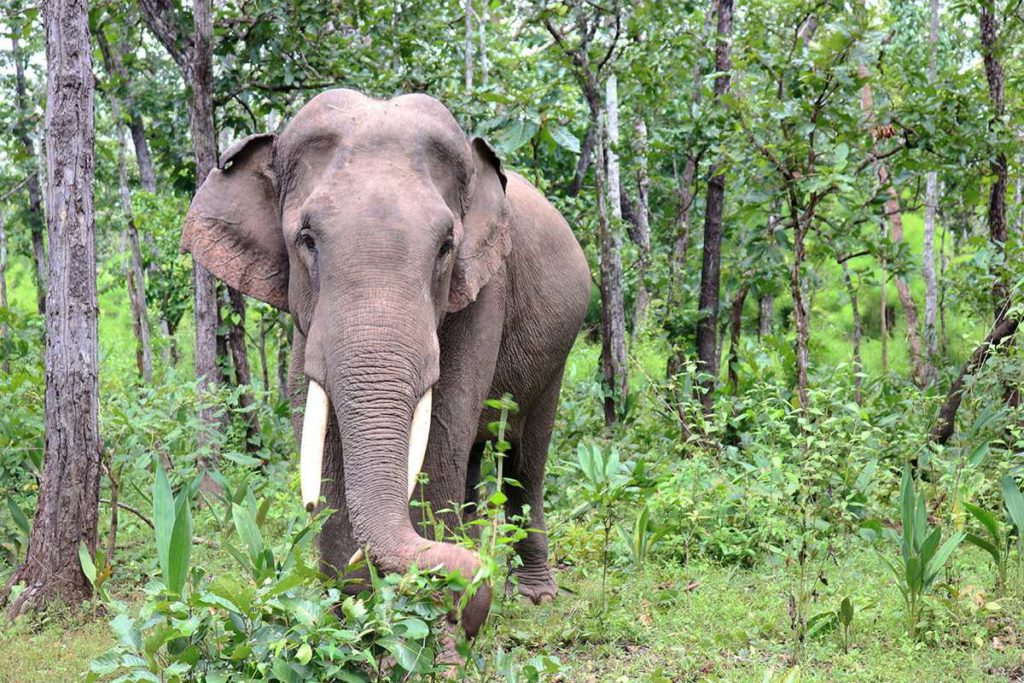 Yok Don National Park is the largest national park in Vietnam. It is best known for having one of the only elephants in Vietnam. This park is located in the central highlands, where elephants used to be used extensively for moving materials and later also for tourism. Fortunately, these days are over and some of the last elephants used for this have now been returned to the wild, at Yok Don National Park.
In addition to spotting elephants, you can also take wonderful walks through the woods and quiet boat trips on the river that crosses the park.
12. Pu Luong Nature Reserve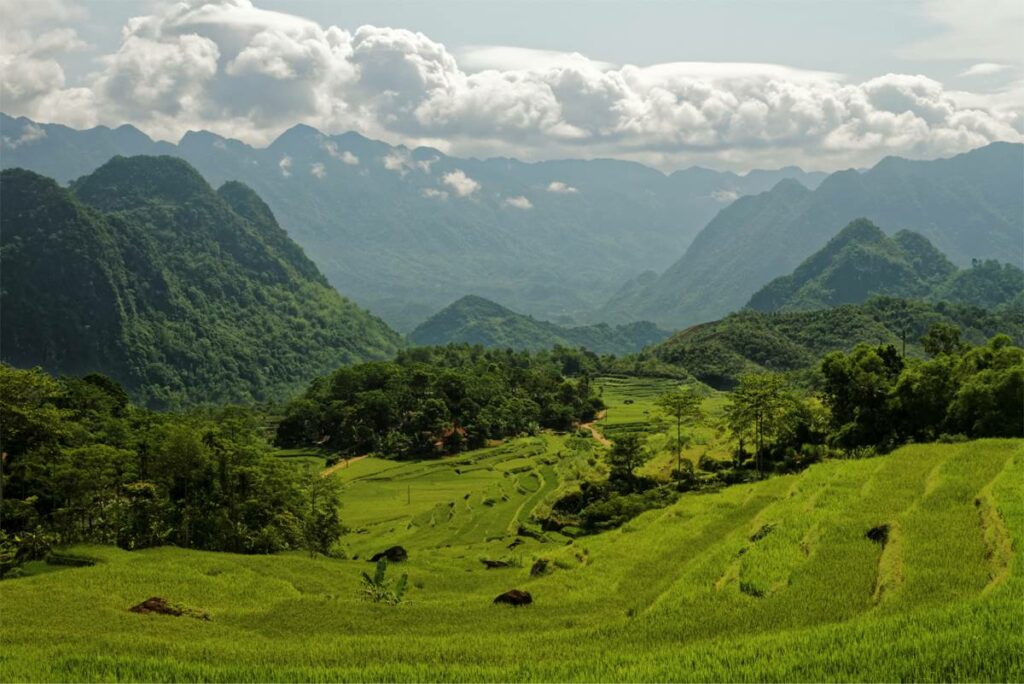 Pu Luong is officially not a national park, but a national reserve, but due to its unprecedented beauty of mountains, terraced rice fields, dense jungle and waterfalls, it should not be missed in the list of the best national parks in Vietnam. Despite being a lot smaller, Pu Luong is often seen as the best alternative to Sapa. This is mainly because here you also have terraced rice fields and local villages of ethnic minorities where you can go trekking, but there are far fewer tourists here.