What many do not know is that with a huge coastline of 3260 km (longer than Thailand), Vietnam is also an underwater paradise for diving enthusiasts and non-divers! If you are already familiar with the beauty of Vietnam above water, why not look under the waves and discover the underwater world. For the most part, Vietnam is a relative newcomer as a special diving destination, but this adds to the adventurous element for divers exploring this destination.
Nha Trang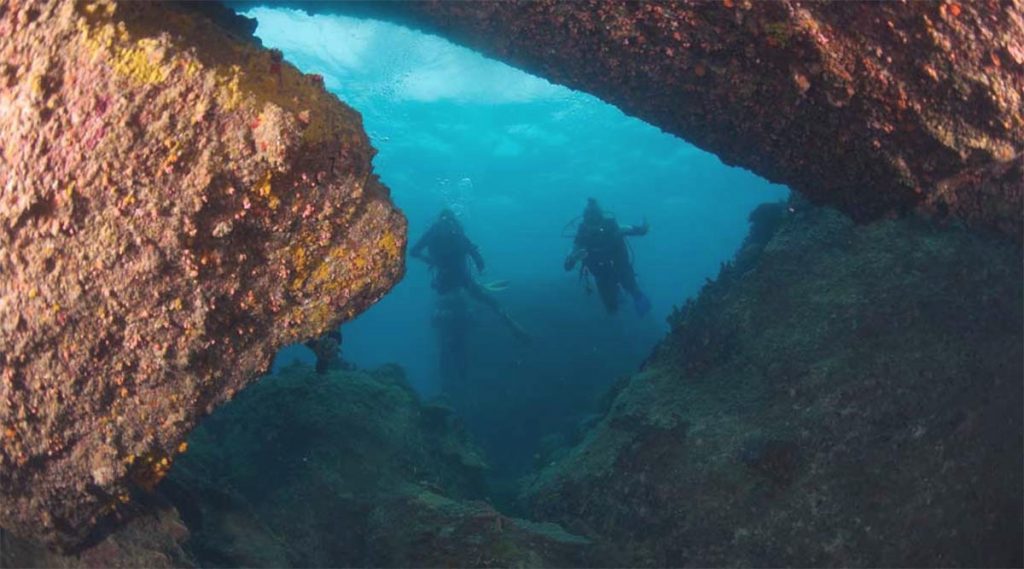 Because Nha Trang is a popular tourist beach destination in Vietnam, this city has also become the capital of diving. There are more than 20 diving schools in the city that offer courses and packages for experienced divers and beginners at very attractive prices. Some of the cheapest PADI courses in the world can be found here, so if you want to get your Open Water certificate, you know where to go. The underwater life is not the best in this region, but most divers come here for a course or to improve their diving skills.
Best dive sites
Moray Beach: Many snails and beautiful corals. Many species of fish such as scorpion fish, clown fish and black frogfish. Average depth: 18 meters.
Madonna Rock: Number of caves at different depths with many fish species that breed here. Watch out for giant mays, coral devils and scorpion fish. Average depth: 10 – 25 meters.
Best period
The best season is between February and September, when the view is at its best (25 meters) and water temperature is the warmest. If you dive outside of this season, visibility can be very poor.
Recommended diving schools
Rainbow Divers Vietnam (reviews)
Mark Scott's Diving Vietnam (reviews)
Con Dao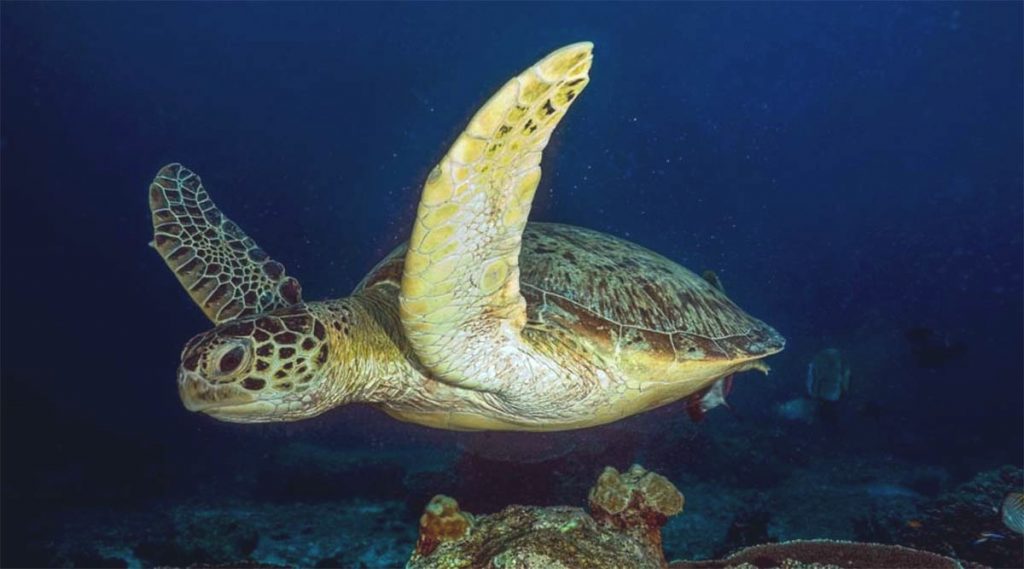 Con Dao is one of only two Marine National Parks in Vietnam and is an archipelago consisting of 16 islands. Con Dao is considered the place with the most beautiful coral reef in Vietnam. It is best known for its biodiversity; there are more than 1,300 species of marine life in the area. A population of endangered dugongs (sea cows) lives here, along with the turtles and dolphins present. You will also find the only ship wreck where you can dive in Vietnam. With more than twenty mentioned dive sites, this is a wonderful place for divers of every level.
Best dive sites
Fish Highway: A wreck of a fishing boat that is now home to sponges, coral, moray eel, stonefish and scorpion fish. Average depth: 20 – 28 meters
Hun Trung: Fast current and a place to see dolphins and sharks. Various types of fish such as tuna, mackerel and barracuda. The walls are beautifully covered with soft coral. Average depth: 15 – 20 meters
White Rock: Only diving in perfect conditions by experienced divers. Fantastic soft coral and lots of colorful snails, with countless tropical fish and an occasional manta ray.
Best period
The peak season for diving in Con Dao is from March to September. During the months of July, August and September the rainy season is in Con Dao. The low season for diving is from November to February, due to the high wind speeds.
Recommended diving schools
Rainbow Divers Vietnam (reviews)
Phu Quoc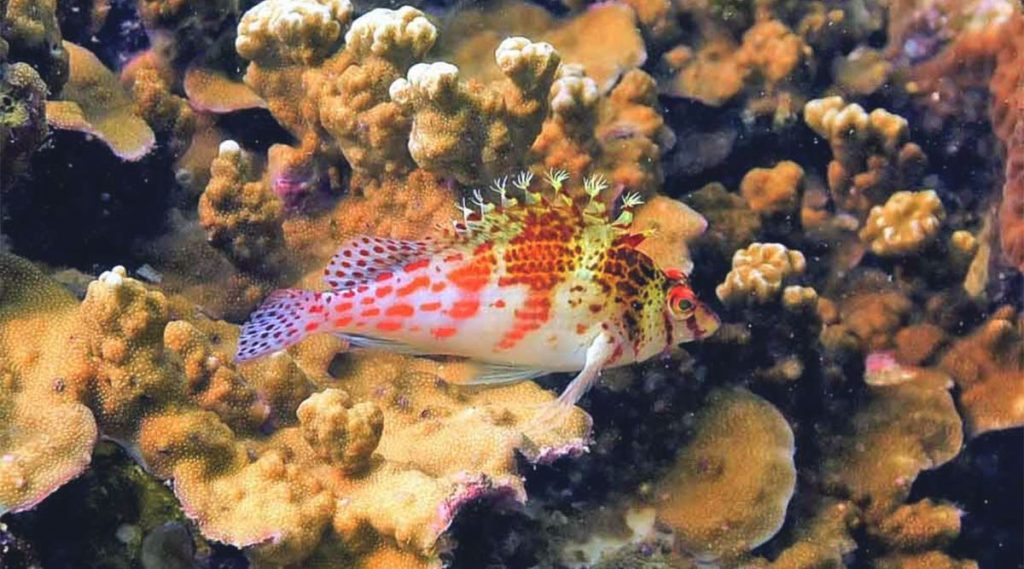 Phu Quoc is the largest island in Vietnam, with 21 smaller islands around it, all of which are fantastic with white beaches and palm trees. Diving in Phu Quoc is slowly becoming a popular adventure sports activity for both beginners and experienced divers. Most dive sites are very shallow, so you can also enjoy snorkeling. Bear in mind that the majority of coral reefs have faded, visibility is not always good and all larger fish have been caught and sold.
Best dive sites
Hon Ko (Dry Island): A rock protruding from the water with rays, bamboo sharks, snails, catfish and scorpion fish.
Nudibranch Gardens: Snails (and other small marine life) and bamboo sharks that often hide under the rocks. Average depth: 7 – 12 meters.
Best period
The ideal season for diving in Phu Quoc is during the dry season between October and April, because the sea is calmer and the underwater visibility is at its best. Water temperature varies from 28C to 31C throughout the year.
Recommended diving schools
Rainbow Divers Vietnam (reviews)
Hoi An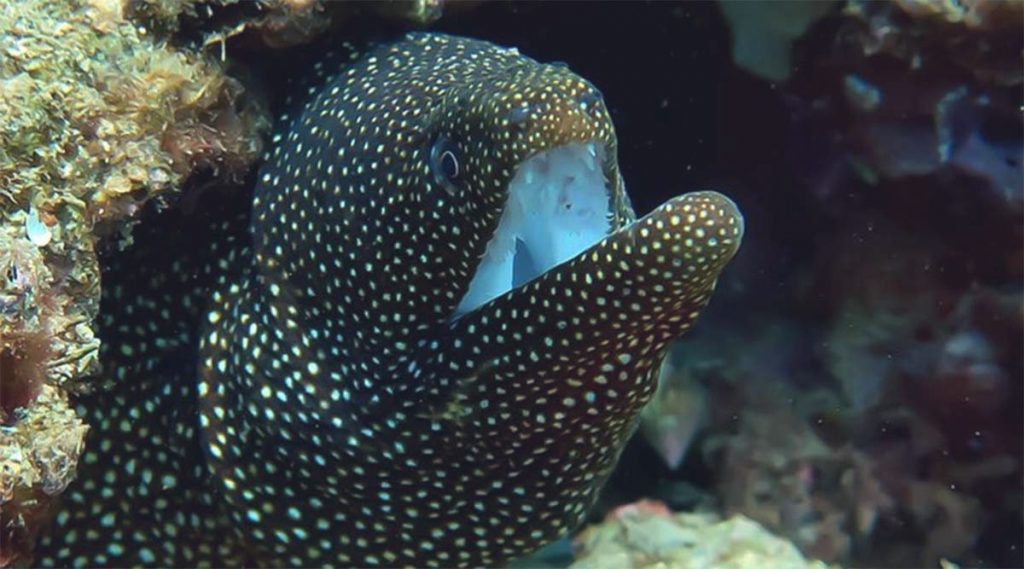 All diving in Hoi An is done around Cham Island, in the Cu Lao Cham Marine park. This a cluster of 8 islands, 15 kilometers from the coast. You can see many different types of coral, rock formations here. and tropical fish. It is also a good place for snorkeling, because the coral is very shallow.
Best dive sites
Hon Nhan (Cham Island): Large schools with fish and lots of snails. Average depth: 15 – 35 meters.
Hon Mo (Cham Island): Spectacular site with beautiful hard and soft corals, sea needles, anemone fish, seahorses and snails. Average depth: 5 – 30 meters.
Best period
The best time of year for diving in Hoi An is from April to October when the water is warm and calm and the underwater view is clear. You can also dive outside of this season, but chances are you will be disappointed.
Recommended diving schools
Blue Coral Diving (reviews)
Cham Island Diving (reviews)
Whale island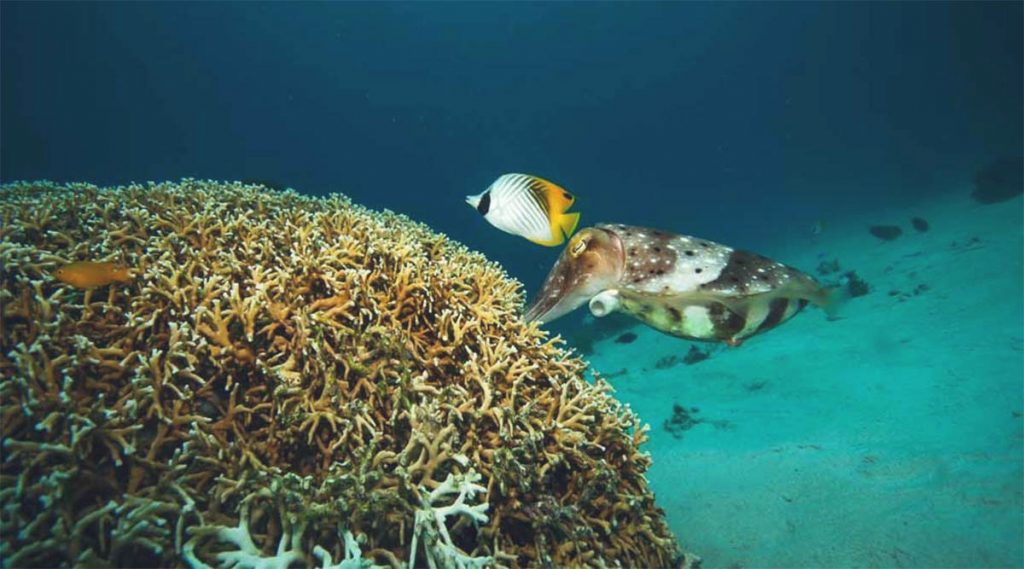 Whale Island, located approximately 80 kilometers from Nha Trang, is a fantastic place to dive for all levels. There are dive sites with walls, caves and beautiful reefs. It has become a popular diving destination since Jacques Cousteau visited this place decades ago to work as an ocean cartographer. You can sometimes encounter whale sharks, whales, manta rays and turtles. There are enough dive sites to keep you busy for at least a week.
Best dive sites
Hon Trau Nam: often visited by rays; manta rays, eagle rays and sting rays. There are also beautiful soft corals and sea snails deeper on this site. Average depth: 20-35 meters.
Whale Island Bay: Good site to see clown fish and anemones. The large rocks are also the home of trevally, groupers and snapper. Average depth: 15 meters.
Bai Su: A fantastic place for a night dive with different caves at just 15 meters depth. Many snails, Spanish dancer, tropical fish and shellfish.
Best period
Just like diving in Nha Trang, the best season to dive in Whale Island is from February to September, with visibility and the most pleasant water temperature.
Recommended diving schools
Rainbow dive center (reviews)