These off the beaten track destinations in Vietnam are suitable for adventurous travelers who want to leave the tourist path during their trip. Although Vietnam has some very famous sights that are definitely worth visiting, the authentic experience is a lot less, especially at well-known destinations such as Hanoi, Ho Chi Minh City and Halong Bay.
Fortunately, there are still many hidden gems that still retain that rough edge of local life, allowing you to experience Vietnam's rugged countryside, breathtaking mountain ranges and uninhabited islands. If you are tired of Hanoi's chaotic traffic or the busy beaches of Nha Trang, read this handy list of best off the beaten track destinations in Vietnam.
This is not a list of the least visited destinations, but the most unique and amazing destinations in Vietnam that have not yet been discovered by mass tourism.
1. Ha Giang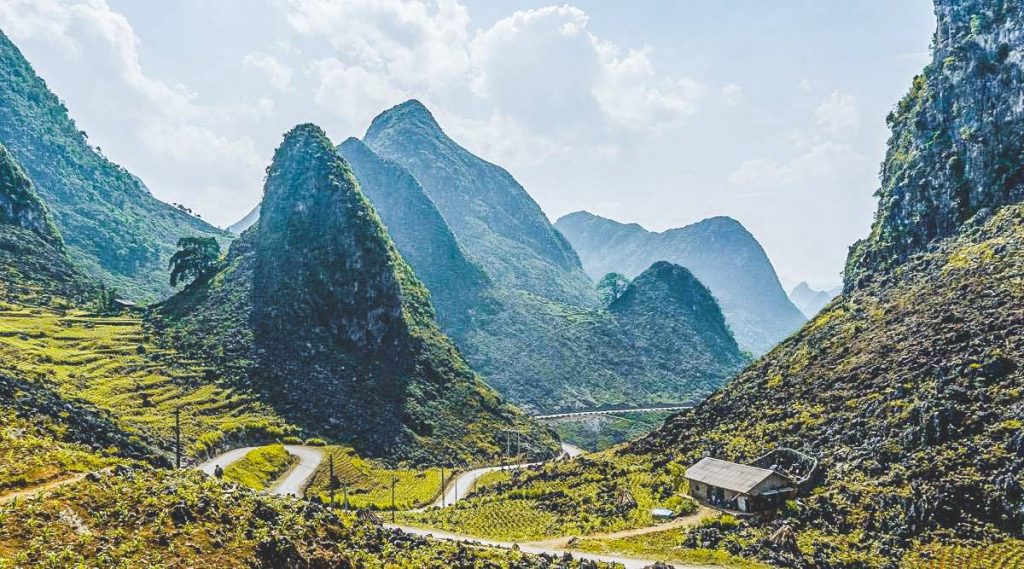 A trip to Ha Giang from Hanoi takes you to the most beautiful mountain scenery in Vietnam and the best off the beaten track destination in Vietnam. Ha Giang is the northernmost province of Vietnam, where various communities of ethnic minorities live and try to preserve their own cultures. Unlike Sapa, the ethnic minorities in Ha Giang have not yet been "commercialized", which makes traveling to Ha Giang a much more authentic experience. Stay in a homestay to learn the local culture and enjoy the most enchanting landscapes Vietnam has to offer.
2. Pu Luong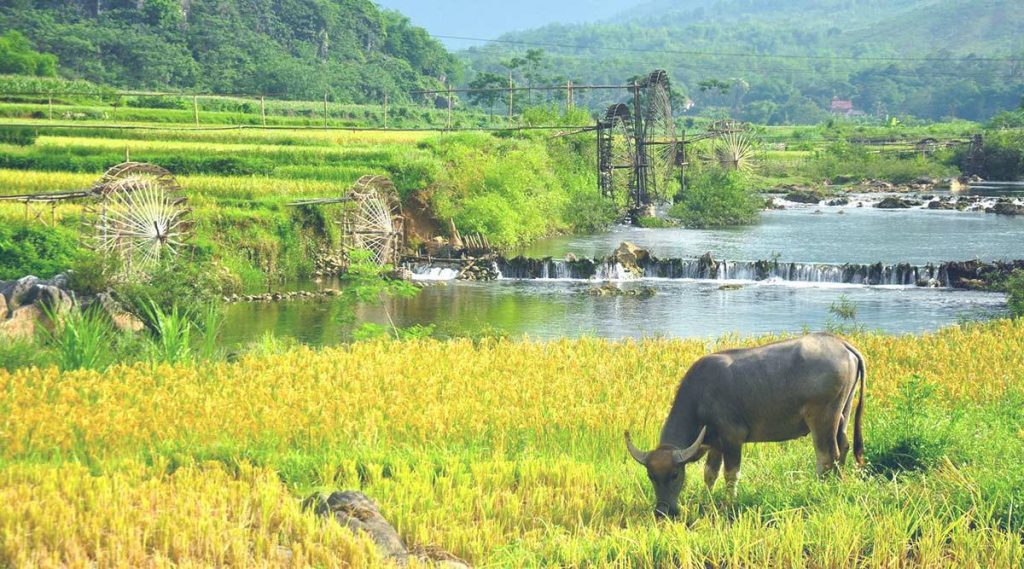 The limestone landscape of Pu Luong is an area of ​​outstanding beauty, interesting culture and high biodiversity. It is blessed with rich forests, limestone mountains, beautiful rice terraces and breathtaking scenery. Walk in the woods and along rice fields, cycle through the reserve and visit the many beautiful little villages. The unique landscape of Pu Luong has not yet been discovered by mass tourism for no apparent reason.
3. Phong Nha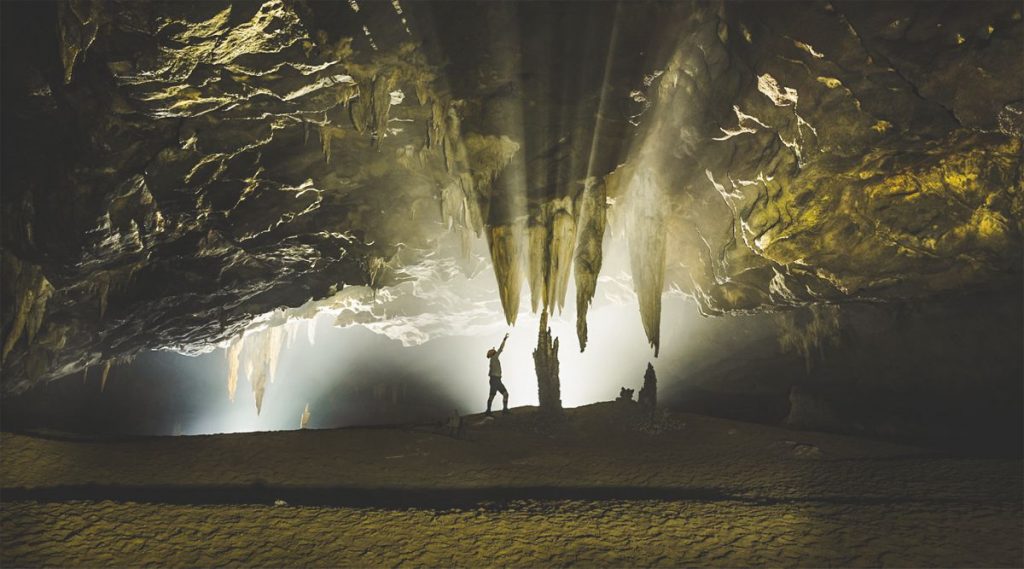 Phong Nha Ke Bang National Park is an absolutely stunning destination where the world's largest cave, Son Doong, is located. But you will also find dozens of other caves, mountains, lakes, jungles, extremely exotic and endemic wildlife … this place has it all. It is one of those places that you must visit at least once in your life. Both above ground and below ground this is one of the most impressive places in Vietnam.
4. Mu Cang Chai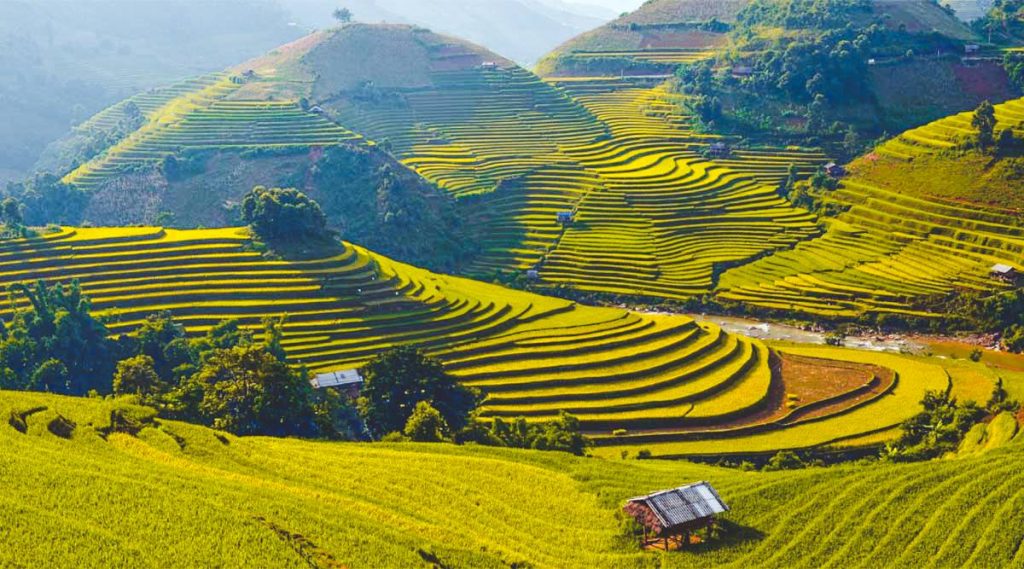 Mu Cang Chai is famous for its golden color of terraced rice fields in the fall. Located just 280 km from Hanoi, Mu Cang Chai is astonished with its picturesque landscape, unique H'mong culture and fascinating activities such as kite competitions, traditional food festivals and music performances of the local ethnic minorities.
5. Ba Be lake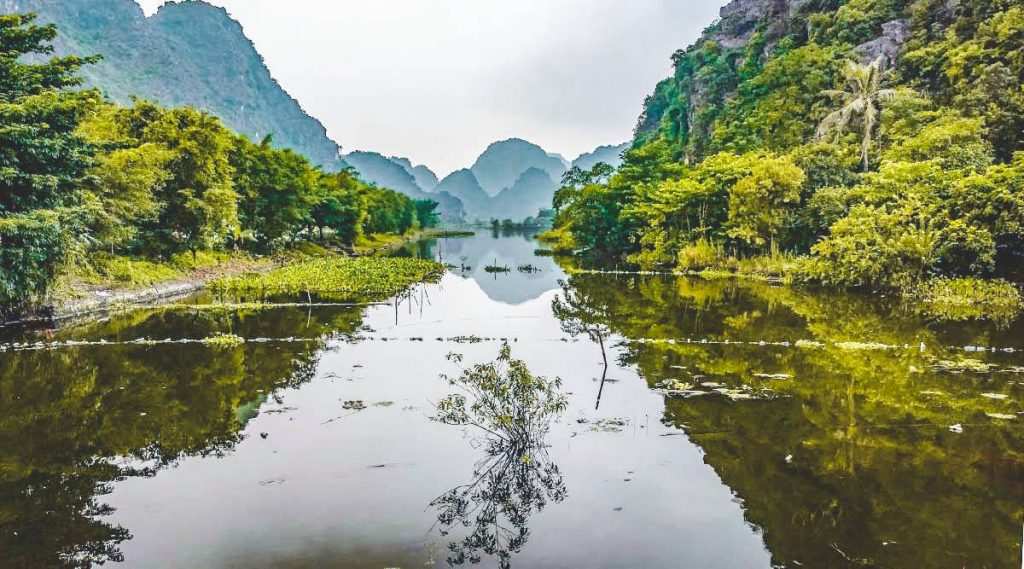 Located in a ring of limestone mountains 250 km north of Hanoi, this is the highest and largest natural lake in Vietnam: Ba ​​Be Lake. But the lake is only half the story, with waterfalls, densely wooded shores, wildlife, islets and vast cave systems that form an impressively diverse landscape.
6. Dak Lak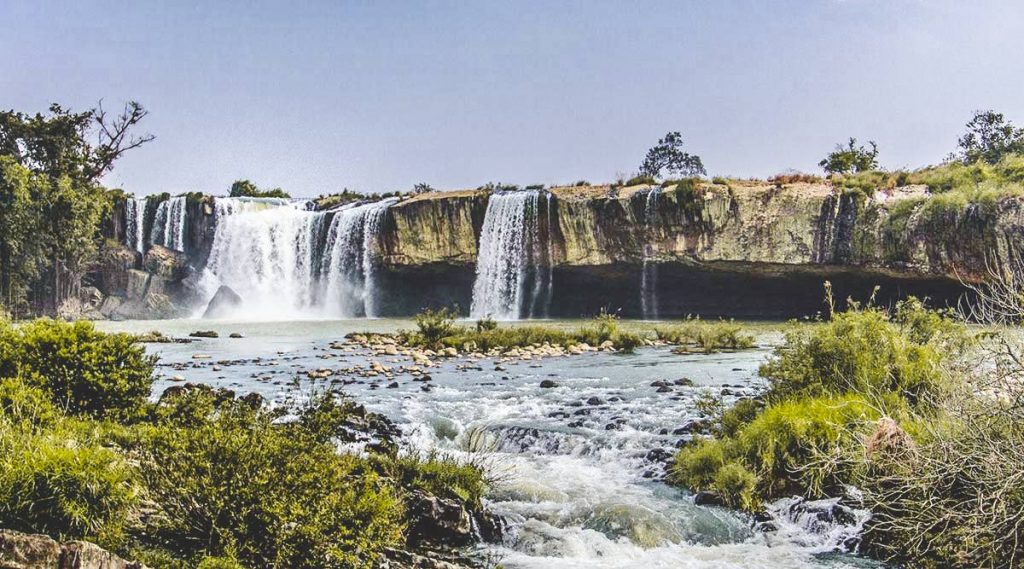 Dak Lak is the home of ethnic minorities and this area is historically relevant because here was the last major confrontation between the North Vietnamese and South Vietnamese armies. In the area you will find beautiful waterfalls, Yok Don National Park, ethnic tribal villages and Lak Lake.
7. Kontum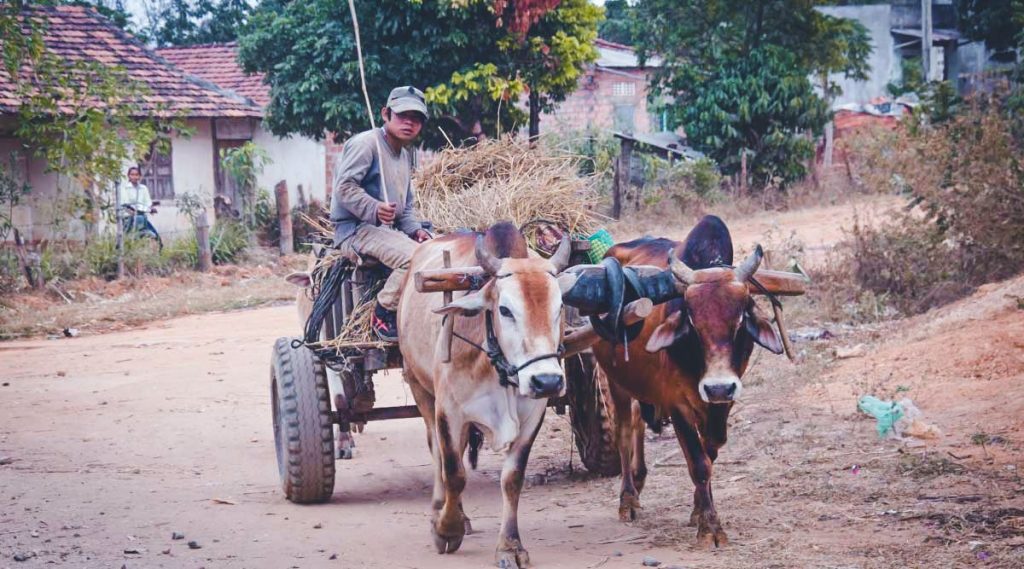 Kontum is located near the border of Laos and Cambodia. Here you can feel as if you have reached the end of the world. Traditional ways of life are maintained in the nearby indigenous villages that surround the suburbs of the city. From Kontum city you can make a series of exciting excursions to the most remote corners of Vietnam. The area is home to various ethnic minority communities and while the villages do not see many travelers, you are kindly welcomed. Because Kon Tum is so remote, this ensures that travelers stay away.
8. Quy Nhon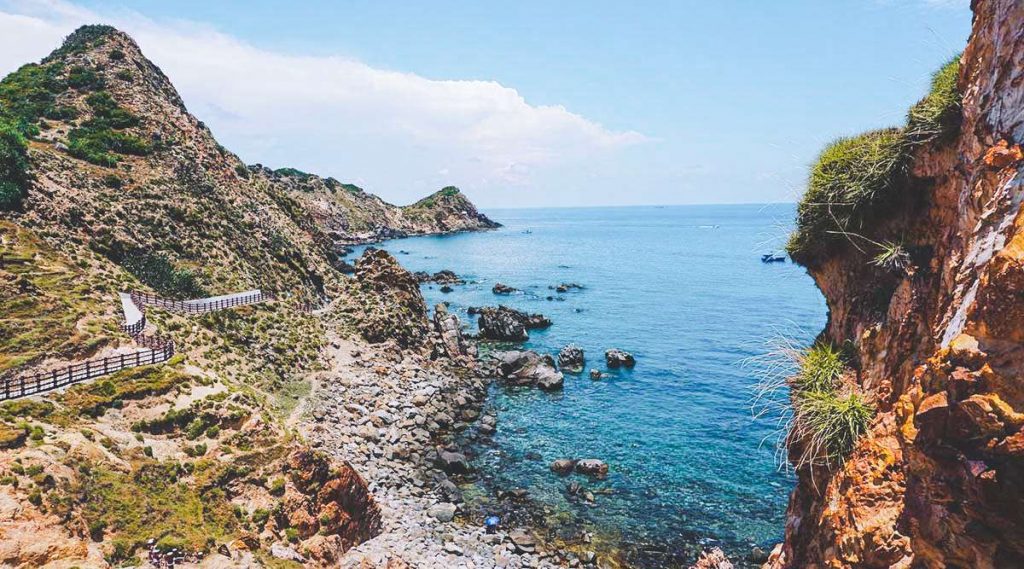 Quy Nhon has everything that an ideal holiday destination should have: unspoiled beaches on beautiful islands, breathtaking mountainous landscapes, peaceful fishing villages, fresh (and cheap) fish dishes, cultural attractions, etc. And best of all, this coastal city in Central Vietnam is totally is non-touristy. Quy Nhon is one of the most underrated destination in Vietnam.
Pro tip: Phu Yen is similar to Quy Nhon, but even an more off the beaten track destination in Vietnam. It lies between Quy Nhon and Nha Trang.
9. Con Dao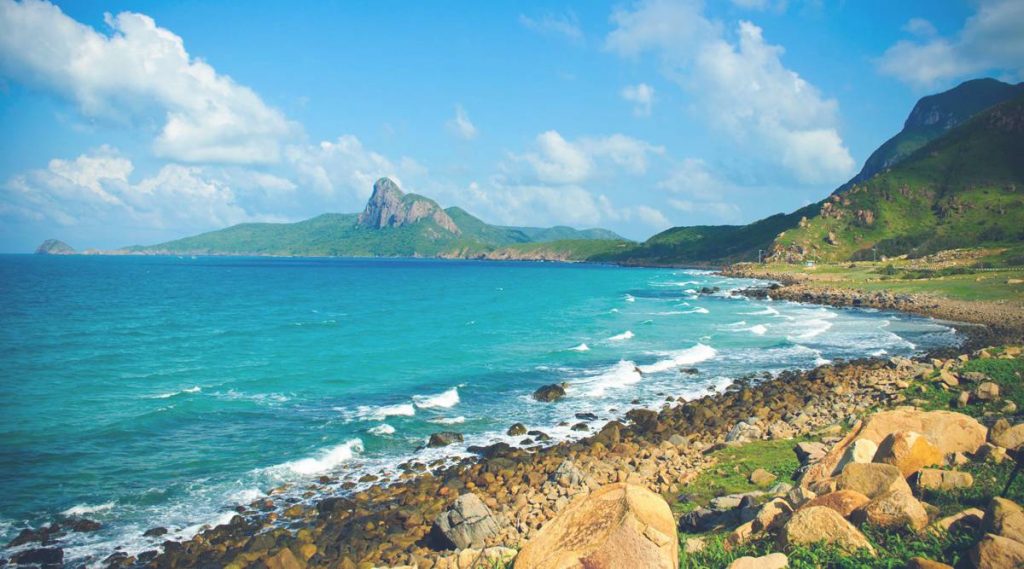 To find some of the most beautiful unspoilt nature reserves in Vietnam, you have to make the effort to get there. The islands of the Con Dao National Park are a 12-hour boat ride from the mainland or an hour's flight, but the trip is worth it. It was once covered with prison camps for political prisoners. Now you will find beautiful sandy beaches, corals and the coasts are also one of the most important breeding grounds for turtles in Vietnam, which can be seen laying eggs.
10. An Giang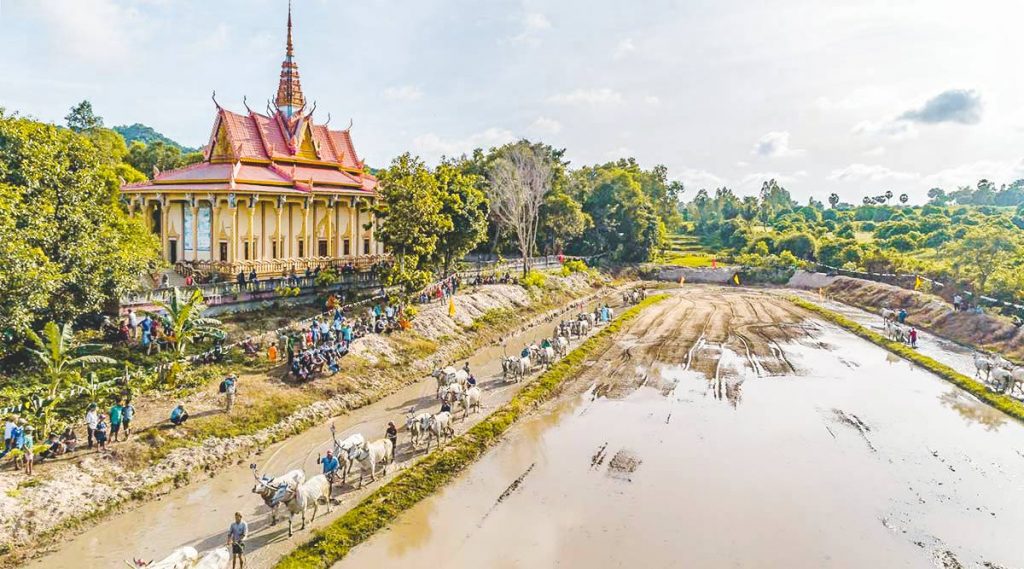 An Giang is also called the seven mountains of land and is one of the most off the beaten track destinations in the Mekong Delta. The most famous mountain is Sam-mountain, with religious temples and pagodas. This province is also the land of the Cham people, an ethnic minority of Vietnam, so the culture is varied and makes for an interesting experience! You will find here mysterious underwater forests, religious buildings, waterways from the Mekong and unique festivals.