A water puppet show is a unique experience that you can see at the Thang Long Water Puppet Theater in the center of Hanoi, near Hoan Kiem Lake. This attraction is originally from northern Vietnamese villages where the theater was played with puppets in the water. The show became increasingly popular and also came to Hanoi.
Short history
The water puppet show goes back to around 1000 years, in a period of peace and prosperity, meant that people could relax and enjoy their cultural festivals and traditions. This provided the perfect opportunity for talented artists to perform puppet shows on land and in water.
The tradition of the water puppet shows is that rice fields were underwater and that villagers made entertainment by standing in the deep water with the puppets above the water. At the time, simple stages were built around flooded rice fields aimed at puppeteers entertaining their audience. Bloodsuckers and other related problems associated with prolonged standing in turbid water were fairly normal.
Water puppet show
The show has not changed much today; only the environment and the locations. In the modern theater of Hanoi the show is held in a kind of swimming pool for the puppets. The puppets are controlled by a number of puppeteers hiding behind a bamboo screen. With the help of large rods, they can control the puppets while hiding them behind the screen.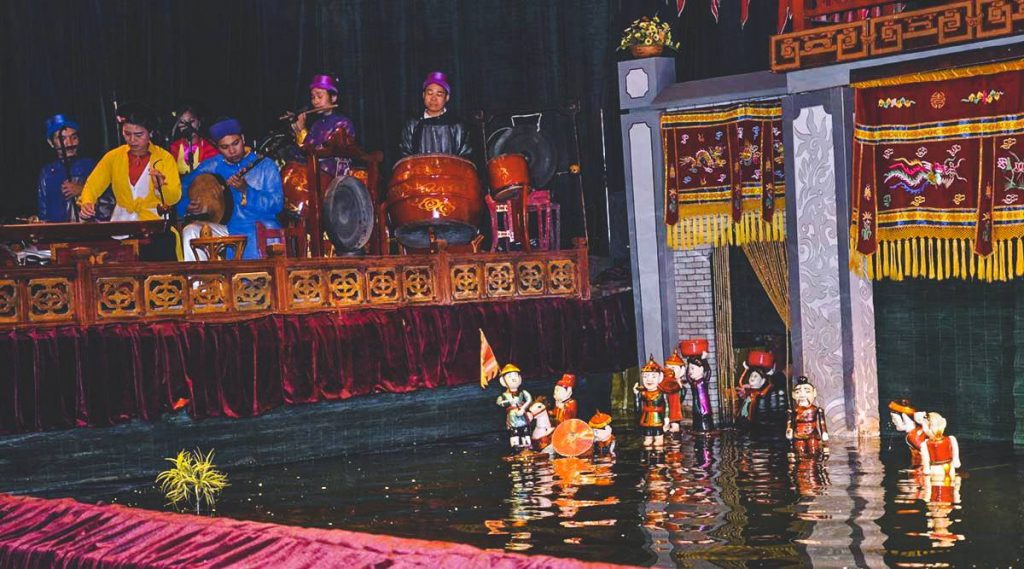 The typical themes around a water puppet show are still the same, about Vietnamese folk tales and legends with topics such as the celebration of the rice harvest that is portrayed in a humorous way.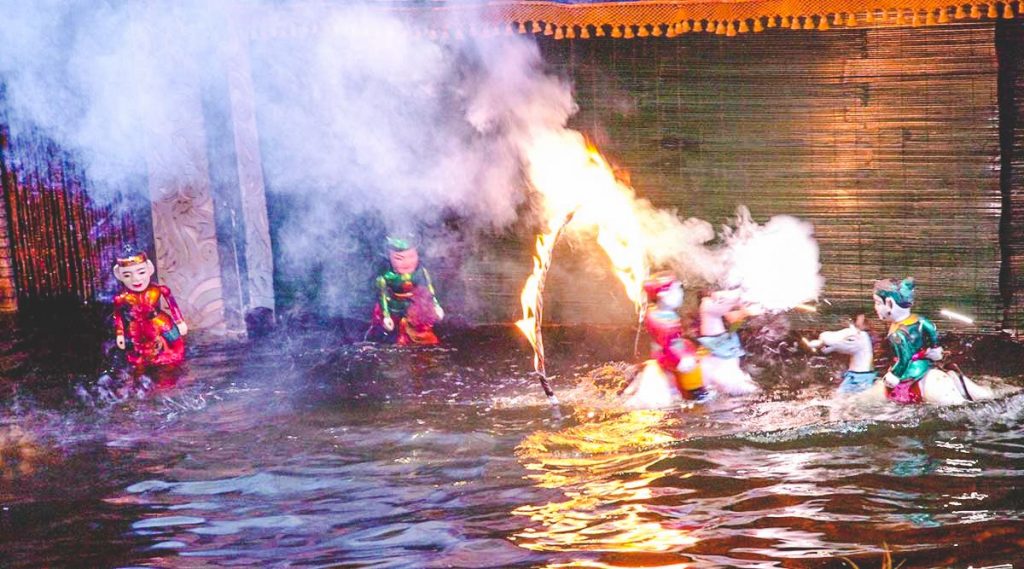 Performances are accompanied by a Vietnamese orchestra that plays traditional music with drums, wooden bells, horns and bamboo flutes. There are also authentic Vietnamese opera singers who tell the story that is played by the puppets. Most shows are in Vietnamese.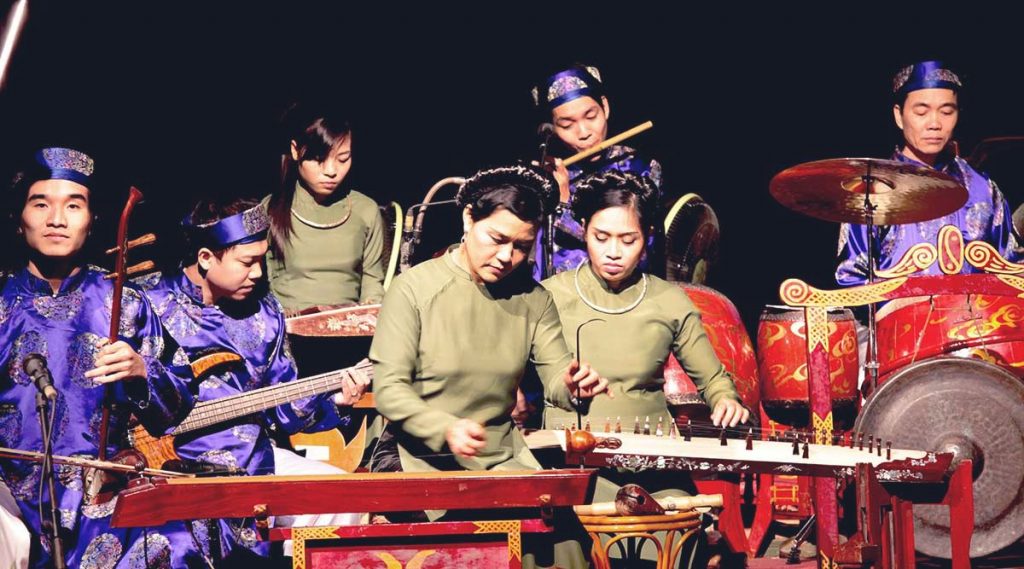 Thang Long water puppet theater
The most famous place in Hanoi where you can attend a water puppet show is in the Thang Long water puppet theater, next to Hoan Kiem Lake, in the center of Hanoi.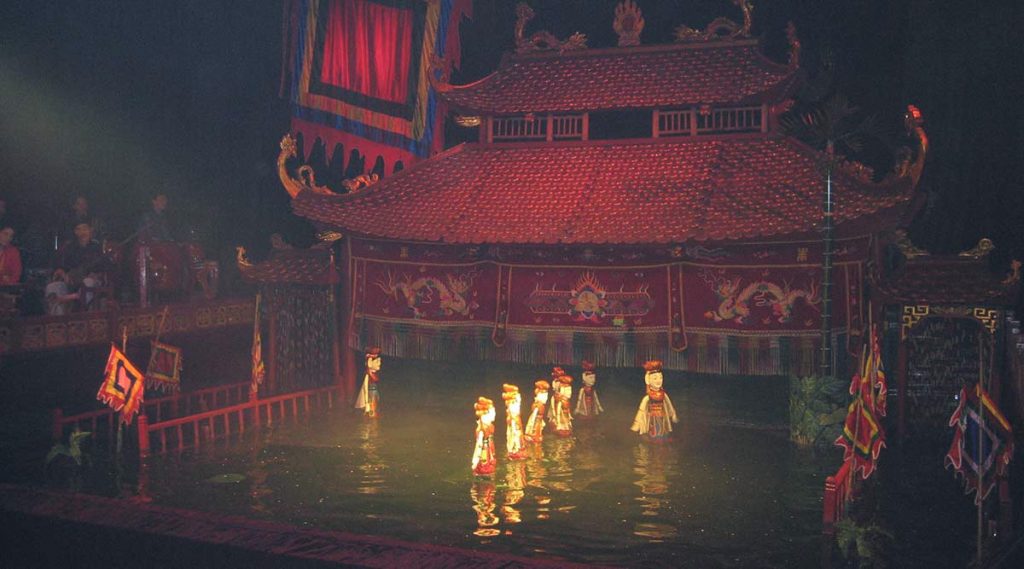 Tickets for this show are sold out well in advance, so it is wise to get your tickets as quickly as possible. It is also wise to pay a little more to get closer, because the theater is large and the puppets themselves are not that big. The theater is modern and shows are around 15 short performances within a one-hour show. Apart from the general admission price of VND 100,000, there are extra camera or video costs if you want to photograph or film the show.
Price: 100,000 VND
Address: 57B, Dinh Tien Hoang Street, Hoan Kiem District, Hanoi
Shows: daily 3:00 PM, 4:10 PM, 5:20 PM, 6:30 PM, and 8:00 PM