With our Hoi An tours you go beyond the historic city center. Discover the countryside, local river life, tropical islands and ancient temples.
Experiences & Tours in Hoi An
Package tours including Hoi An
Hoi An is the most atmospheric city in Vietnam. This picturesque town is jam-packed with attractions and has a relaxed, almost dreamlike atmosphere that makes almost everyone come here. This special place, with its narrow streets with wooden, colored houses, is an absolute must.
Frequently asked questions about Hoi An tours
The best time to visit Hoi An is from January to March. You are then (if all goes well) just after the rainy season, so that less to little rain will fall and nature is at its best.
In addition, it is the least warm time of the year, so you can lie on the beach without worrying about dehydration and sun sting
There is a lot to do in this city, but especially beyond, with temples, islands, countryside and beaches. For that reason you can easily stay here for 4 days or longer without getting bored.
10 Hoi An tours highlight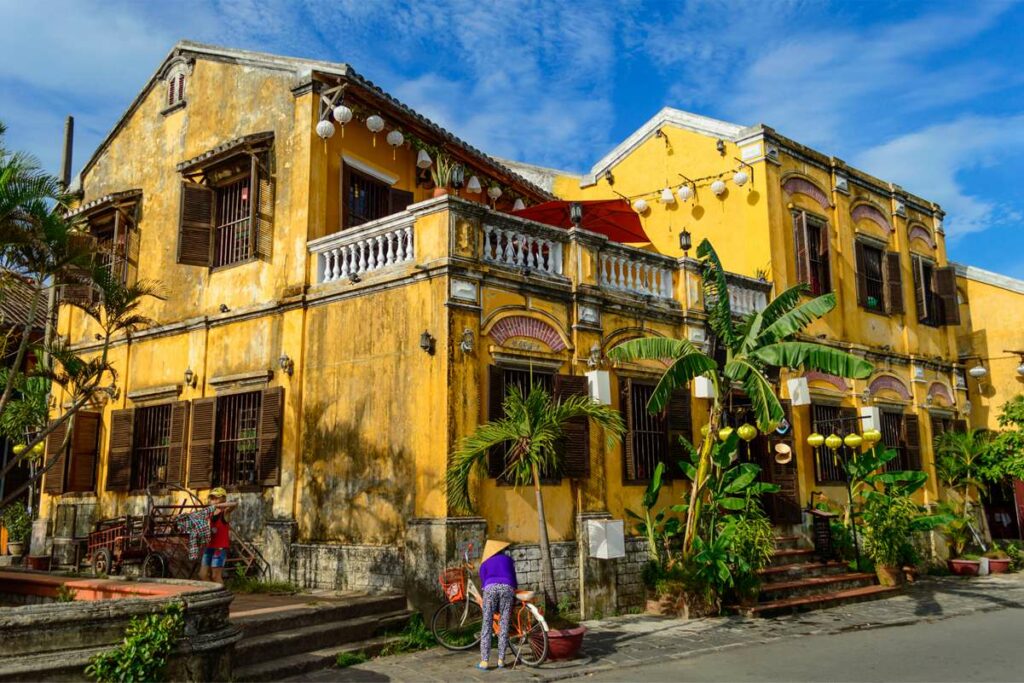 1. Old town
The highlight is Hoi An Old Town. Take a walk along the old buildings and bridges. In the evening it is atmospheric lit with lanterns.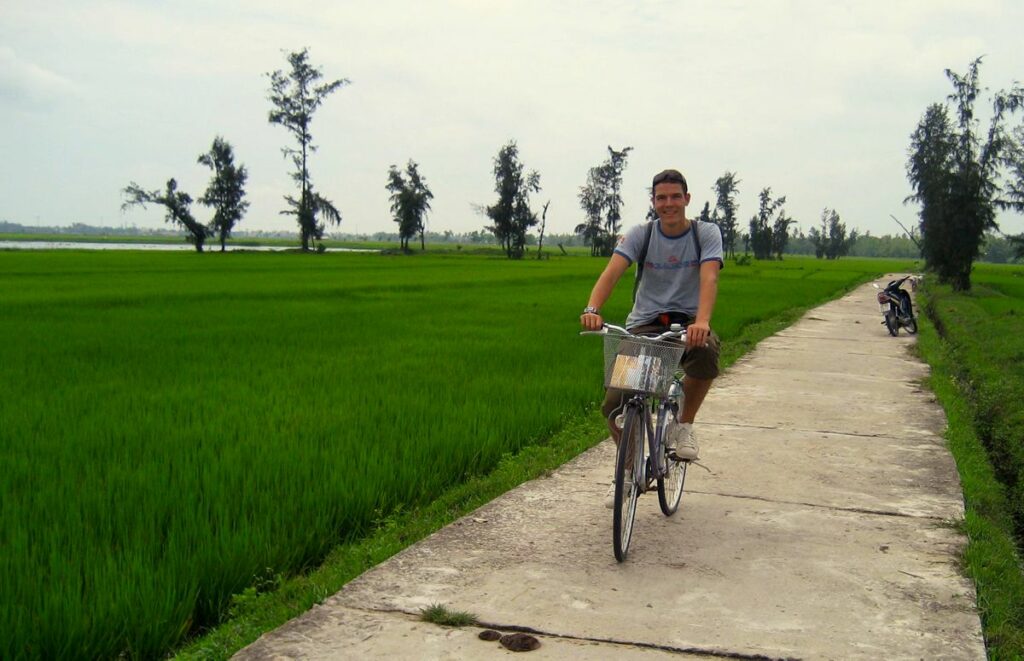 2. Countryside cycling
Just outside the city you will find the countryside. A bike ride shows you the authentic life, rice fields and water buffaloes.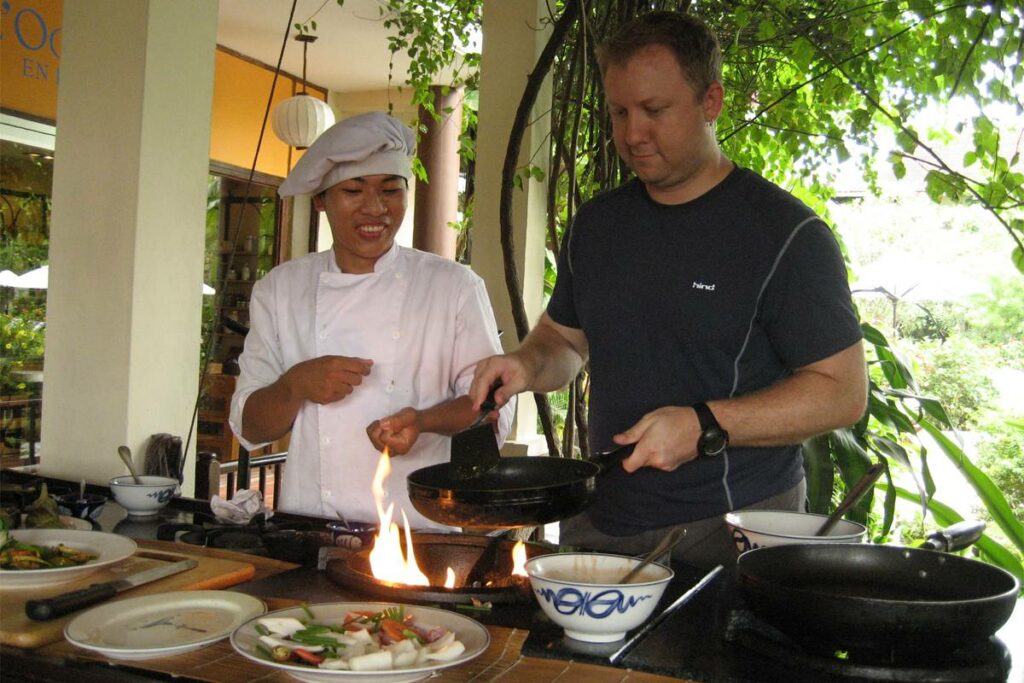 3. Cooking class
Hoi An is the most famous place to take a cooking class. Visit a local market, discover the ingredients and learn to cook Vietnamese dishes.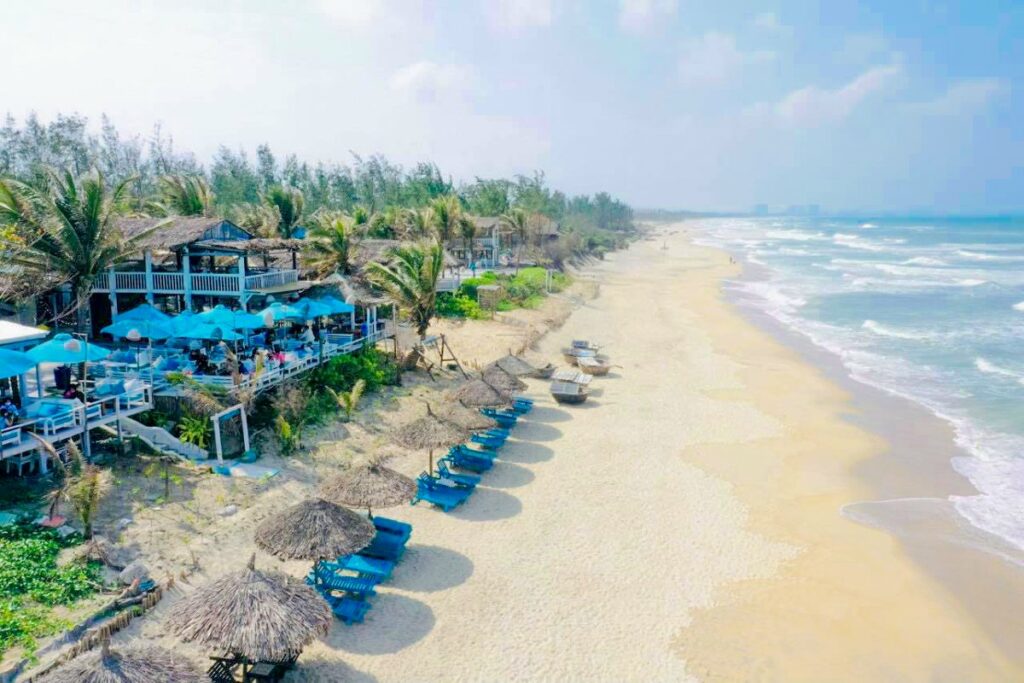 4. Beaches
What makes this city so great are the beaches just outside it. After a Hoi An tour it is wonderful to recover and relax here.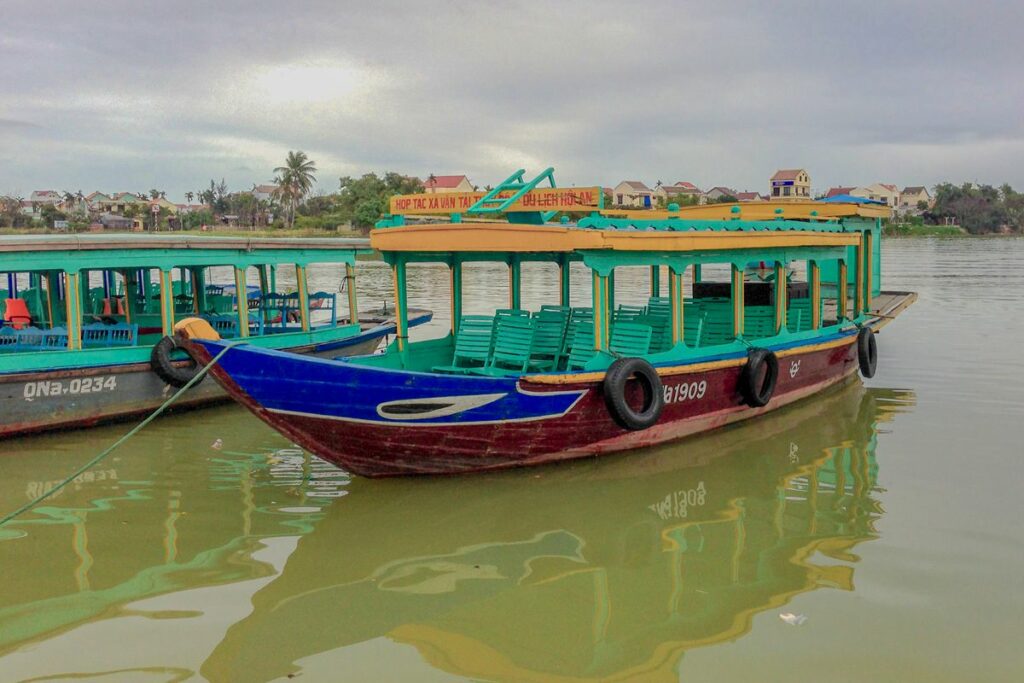 5. Boat trip
With a basket boat through the palm groves, a motor boat on the Thun Bon River, or go kayaking if you want to be a little more active.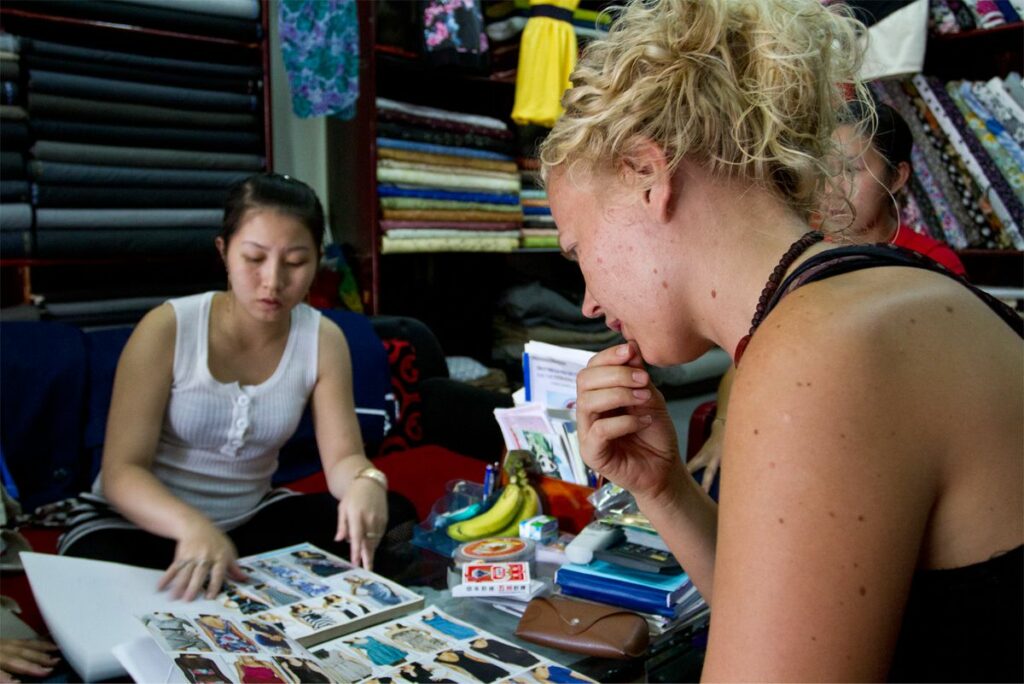 6. Tailor made clothes
Another highlight that this city is known for is the tailor-made clothing. The perfect souvenir to take home.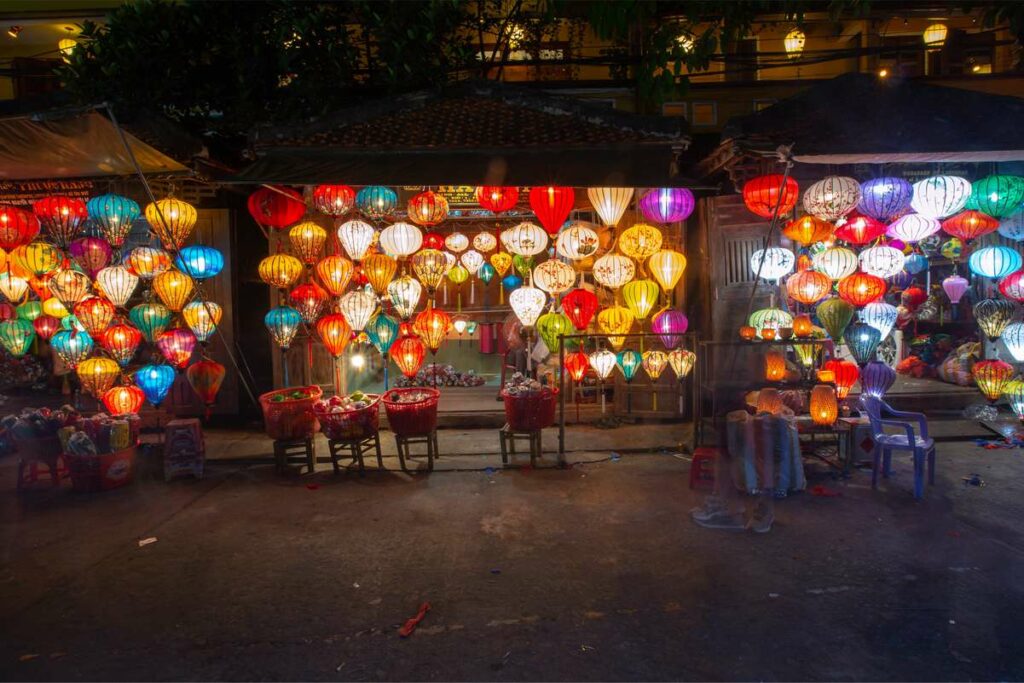 7. Markets
The night market with lanterns is the most atmospheric. But on the other markets you will find more authentic daily life.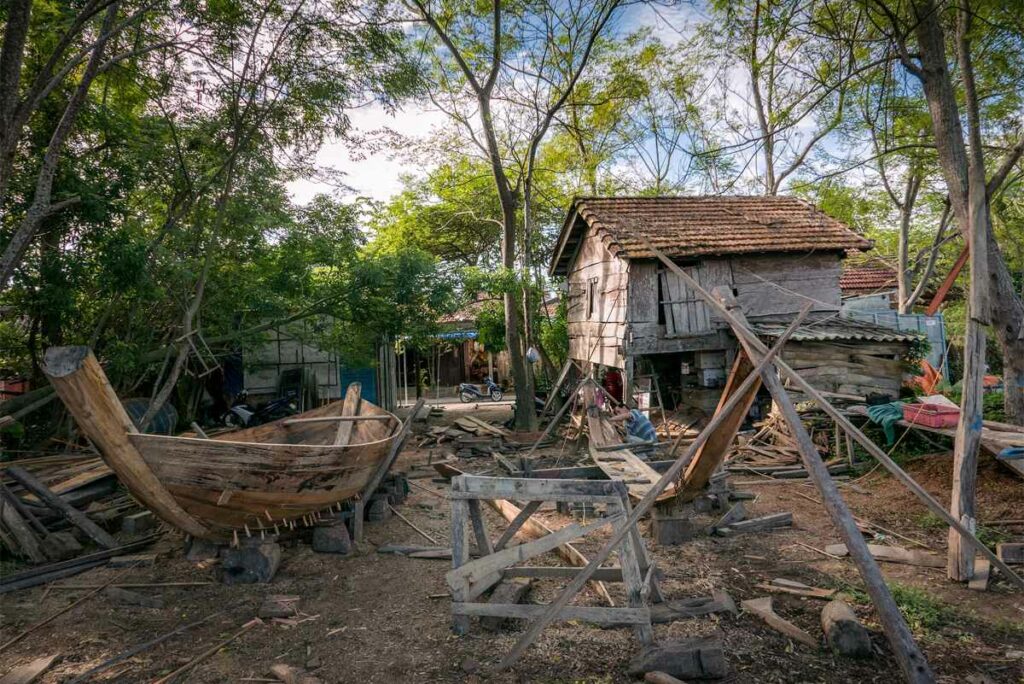 8. Craft villages
Around the city you will find smaller villages where they practice centuries-old labor, such as making pots and woodwork.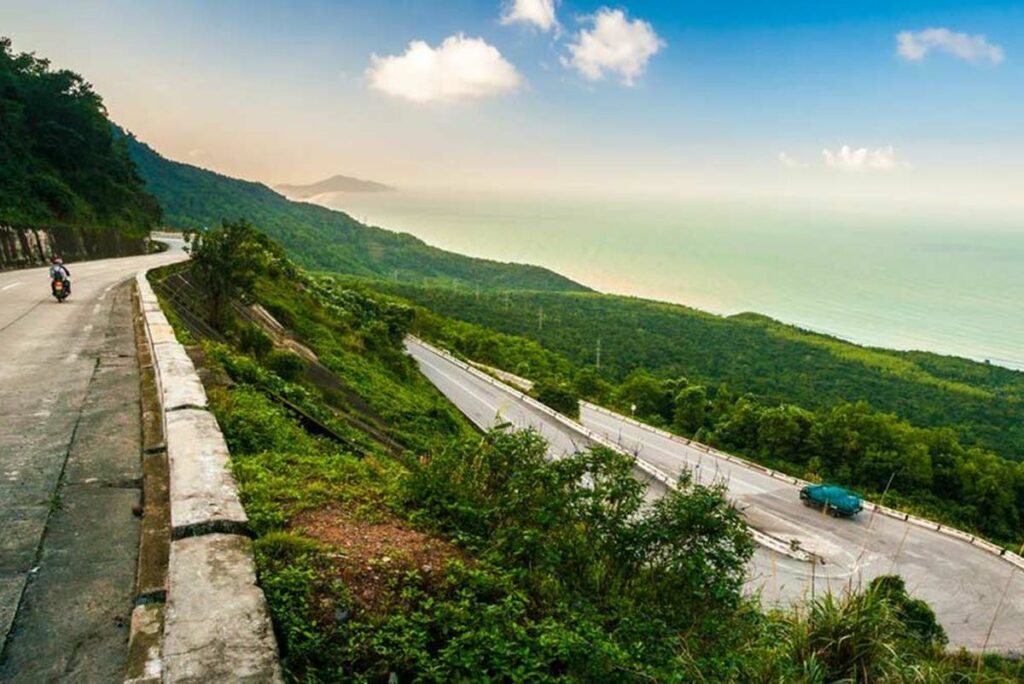 9. Hoi An to Hue
The journey from Hoi An to Hue follows one of the most beautiful coastal roads in the country and over the famous Hai Van Pass.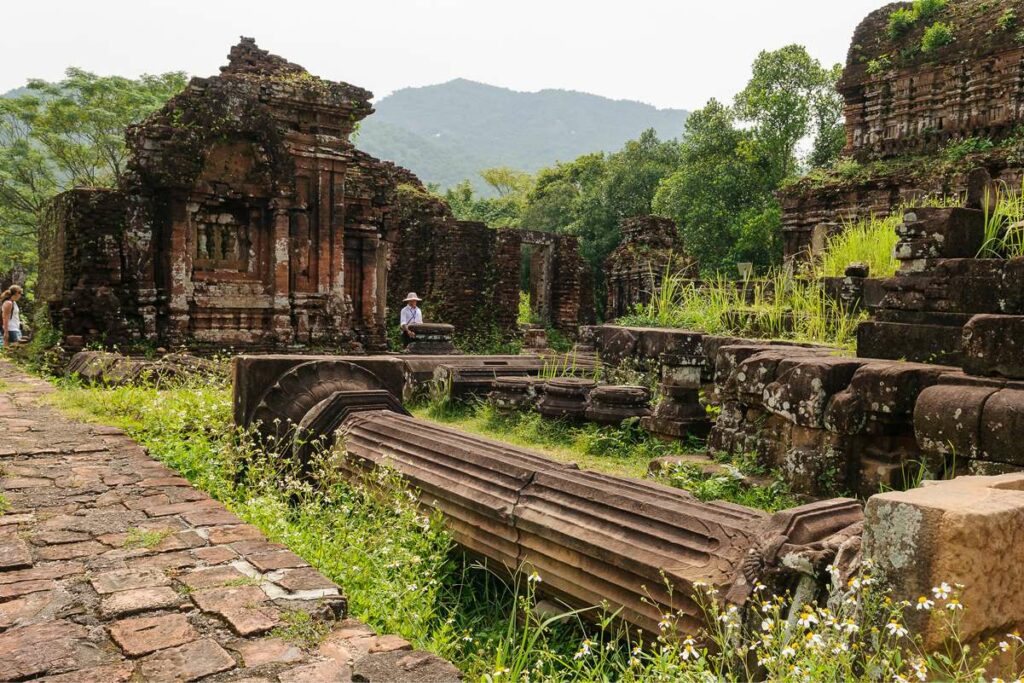 10. Day trips
Visit the beaches of Cham Island, temples of My Son, caves of the Marble Mountains and spot monkeys in Son Tra.