The Dalat canyoning tour is an amazing experience. It is a full day of abseiling, swimming, hiking, cliff jumping and zip lining. You will Trek through Vietnam's Central Highland rain forest and abseil down from the Waterfalls of Datanla.
Highlights
Abseil the waterfalls of Datanla in Vietnam
Trek through the rain forest
Enjoy the adrenaline thrills of jumping from up to 10 meters
Do a 100 meter long zip line
Experience the fierce waters of the Washing Machine
Highly experienced guides and high quality equipment
Itinerary
The Dalat canyoning tour is probably the most thrill seeking thing you can do in this area. You will navigate your way down a canyon with waterfalls by abseiling, zip lining, jumping and swimming. You don't need any previous experience, just some courage. All the equipment meets the highest standards for testing and safety. (Locking carbines, European ropes, and professional rigging gear)
You will be picked up from your hotel in Dalat around 8.00 AM. You get driven along a picturesque road to the south where you will start your amazing Dalat canyoning tour.
At the camp, you'll learn the basics of knot tying, wearing the harness, other hardware and proper rappelling technique. After the guides are satisfied that everybody understands the technique, you are heading down your first rappelling!
The first abseil is from a 20 meter cliff, where you end up in the river below and can take a small swim.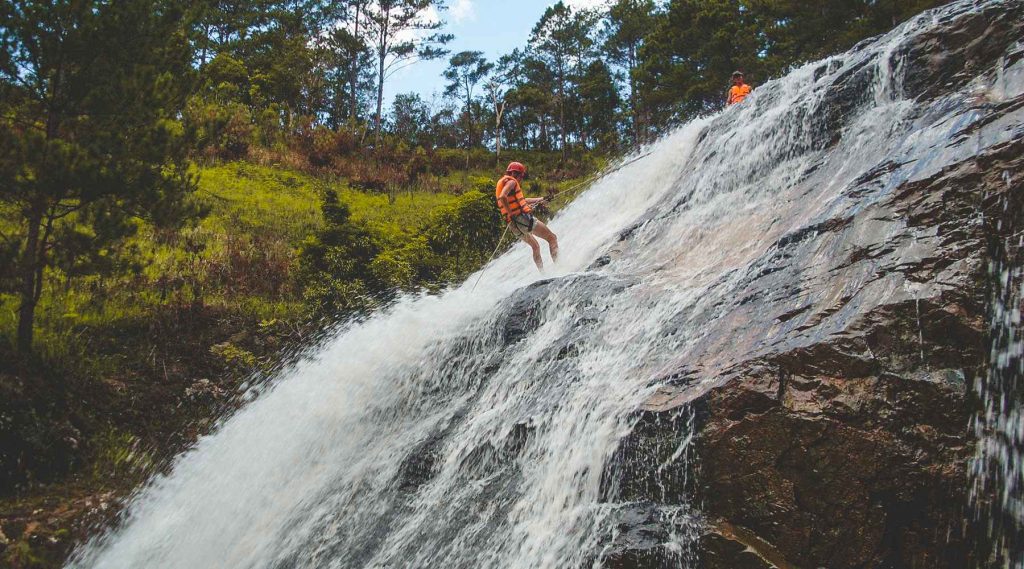 The second abseiling is from a waterfall 25 meter high. Next are 3 jumps from a cliff straight into the water; from 3 meter, 6 meter and 10 meter height into the "Black bottle".
The third cliff is 11 meters high with the nickname "Fire in the Hole" or the maybe more famous name "Washing Machine", named for its fierce water. It is the last and most challenging rappel. You rappel to the center of the cliffs, before jumping into the river below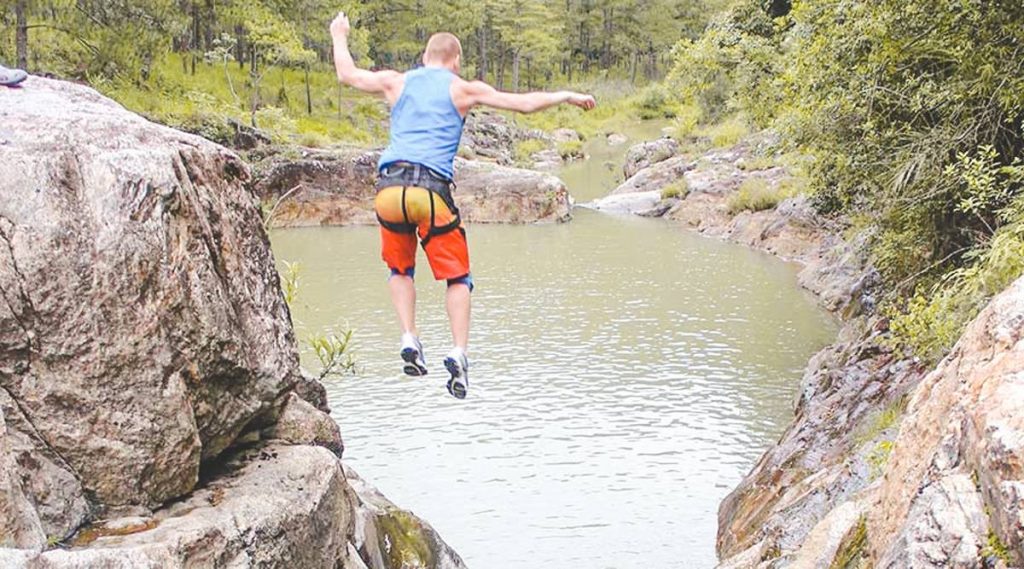 After that you do an awesome 100 meter long zip line.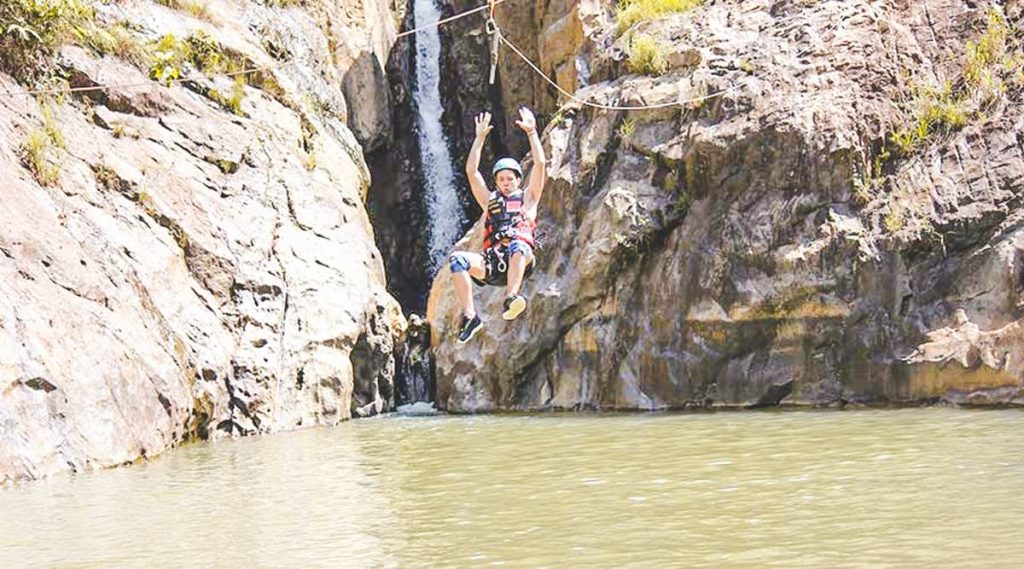 The next part exist of a couple of natural waterslides. There are many kinds of sliding that you can try before continuing downriver.
There is also time to do swimming in the Lazy River. In total there about 3 kilometer trekking through the beautiful nature.
And you end your Dalat canyoning tour with a free beer before you get brought back to your hotel.
Booking & Information request
Ask for booking, availability, pricing or general questions about this tour.