Renting a car in Vietnam is a great alternative if you want to visit a place that you like or that is not accessible by public transport. This is also a pleasant choice when exploring destinations with different attractions, which are far from each other, such as in Ho Chi Minh City, Hue, Ninh Binh and Dalat. The main advantages of renting a car are independence, convenience and flexibility as you can create your own schedule.
Popular routes for renting car with private driver
Hoi An – Hue
Hanoi – Ninh Binh
Hanoi – Sapa
Hanoi – Halong Bay
Dalat – Nha Trang
Ho Chi Minh City – Dalat
Ha Giang Loop
What is the cost of renting a car in Vietnam
The average cost for renting a car in Vietnam with a driver is between $50 and $150 per day and can vary depending on several factors. When renting a car in Vietnam, it typically includes two key aspects:
A driver, as it's not permissible for tourists to drive themselves
All associated fees
However, it's important to note that personal expenses like meals, drinks, and accommodation are not included in the rental. Additionally, drivers primarily serve as drivers and may have limited proficiency in English, so if you require an English-speaking guide for detailed information or insights, it's advisable to make separate arrangements.
Let's break down the cost considerations: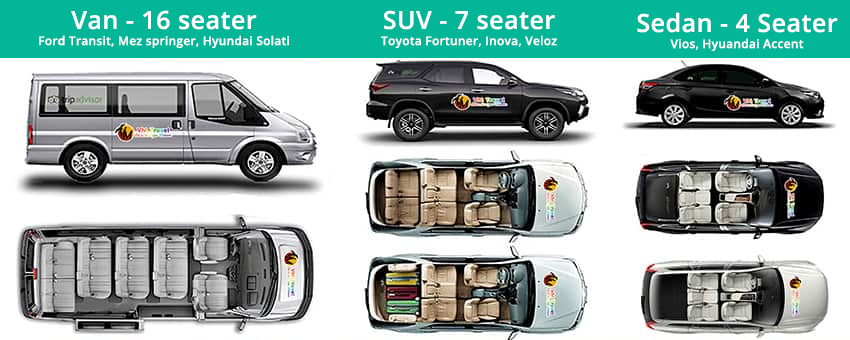 The rental rates will differ based on the type of car you choose. Here are some approximate daily rental rates for different types of cars in Vietnam:
4-seater Economy Car: $25 to $50 USD
7-seater MPV: $40 to $80 USD
16-seater Van: $60 to $100 USD
SUV: $50 to $100 USD
The cost of renting a car with a driver in Vietnam can vary depending on the distance of your trip. Generally, traveling within the city tends to be cheaper compared to long-distance trips between different locations since the driver would need to return to the original starting point at the end of the journey.
There might be additional fees to consider, such as:
Airport Fee: If you pick up or drop off the car at an airport, an airport fee may apply.
Road Tolls: Vietnam has toll roads, and you may need to cover the toll charges during your rental period.
Parking Fees: If you park the car in paid parking areas.
English speaking guide: Since most drivers may not have proficient English language skills, if you prefer a proper guide who can communicate effectively in English, there may be an additional fee for the services of an English-speaking guide.
Do you need a car for a day or less or maybe even multiple days. Multiple day rentals may not necessarily result in cheaper daily rates. This is because in the case of longer rentals, the driver may need to arrange for their accommodation during the rental period.
Options for car rental in Vietnam
In Vietnam, there are multiple options for renting a car to suit your needs:
Point-to-Point Transportation: Choose private transportation to travel directly from one destination to another, providing an alternative to shared buses, limousine buses, or trains.
Customized Tours: Opt for renting a car to create your own personalized tour and explore specific attractions in Vietnam at your own pace.
Sightseeing Transfers: Enjoy the flexibility of driving between various places and exploring different sights along the way, allowing you to make the most of your journey and discover hidden gems.
Why rent a car in Vietnam?
Travel at your own pace; decide for yourself how long you want to stay everywhere
Make your own schedule; only visit things you want to see.
Comfortable transportation; no need to sit in crowded buses.
Many possibilities: you are not tied to times and routes that are not driven by public services
Private transportation; travel alone with your own company
Foreign travelers cannot drive a car by themselves in Vietnam without an international driver's license or a Vietnamese driver's license, which must be accompanied by local insurance for it to be considered legally valid. In practice, most car rental companies do not offer cars to foreign tourists without a driver.
In addition, you should ask yourself whether you want to drive a car yourself in Vietnam. There are significant differences in traffic rules and low road safety standards in Vietnam. With accidents occurring frequently and potential damage to vehicles in densely populated areas, it is recommended to opt for renting a car with a driver, which is affordable and significantly less stressful.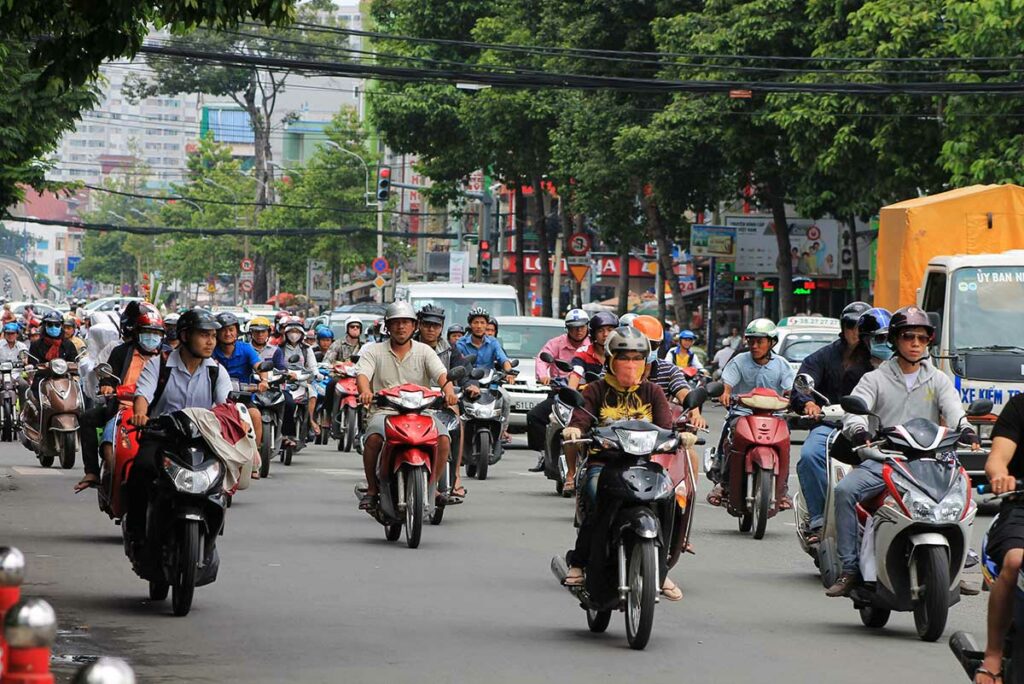 However, if you still wish to drive yourself, an alternative option is to consider renting a motorbike. It is relatively easier for foreigners to arrange motorbike rentals in Vietnam. Nevertheless, it's crucial to be aware of the local rules and prioritize safety. Vietnam is not an ideal place to learn how to drive, and caution should be exercised if you choose to explore the country on a motorbike.
Vietnam car rental with driver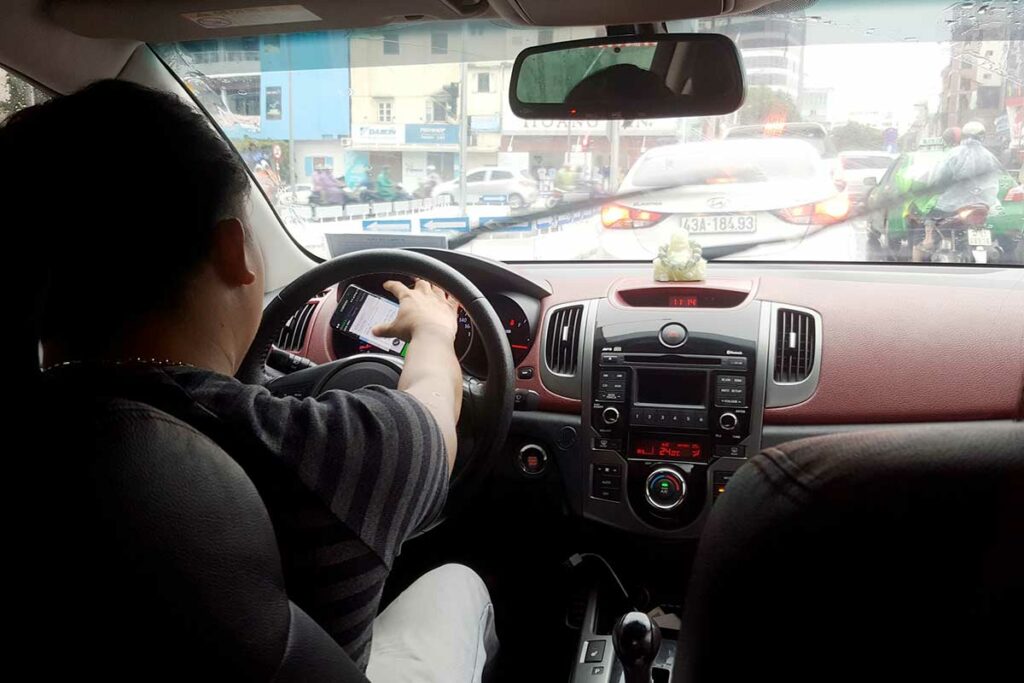 In Vietnam, the majority of tourists opt for car rentals that include a driver rather than driving themselves. And why not, the costs of renting a car with a driver are generally very affordable. Additionally, having a driver eliminates the need to navigate through Vietnam's chaotic traffic, which can be quite different from driving conditions in Western countries. By hiring a car with a driver, you can relax and enjoy the journey without the stress and complexities of driving.
Furthermore, having a local driver who is familiar with the roads and traffic patterns can be advantageous. They can provide insights into local culture and recommend popular attractions.
Alternatives for car rentals
Limousine Buses: If a private car rental is not in your budget, consider opting for a limousine bus. These shared buses provide a high level of comfort, often featuring VIP-class chairs. The price is usually affordable, typically not exceeding $20 per person. Limousine buses can be found on popular routes like Hanoi to Sapa and Hanoi to Ninh Binh. Many of these buses also offer hotel pick-up and drop-off services for added convenience.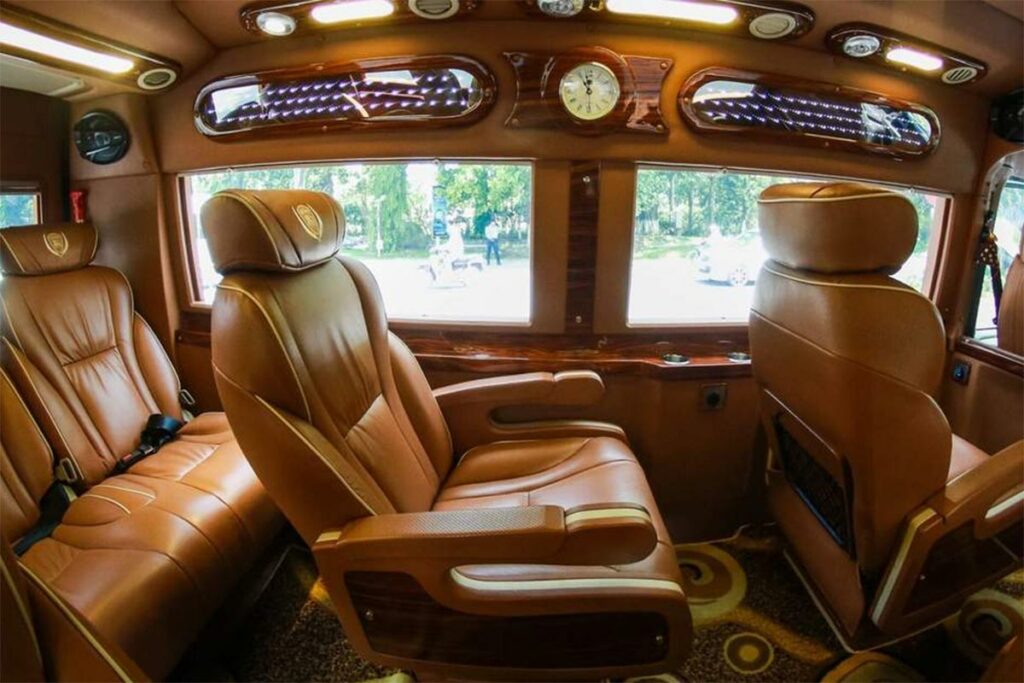 Easy Riders: For a unique and local experience, you can engage the services of Easy Riders. These are local guides who take you around on the back of their motorcycles. You have the option to explore a single destination in-depth for a day or embark on multi-day trips that cover multiple places. It's an exciting way to immerse yourself in the local culture and enjoy the scenic routes of Vietnam.
Taxi & Grab: For shorter distances, you can simply arrange a taxi or book a Grab, a ride-hailing service similar to Uber. Taxis in Vietnam are relatively affordable, but it is advisable to choose a reputable taxi company or book through the mentioned app to ensure a safe and reliable ride.