Beaches in Vietnam are popular places for tourists and residents who want to escape the busy city life. Apart from more than 3,000 km of soft sand and clear water, Vietnam also has numerous secluded coves and islets suitable for snorkeling, island hopping and scuba diving.
View this list of the best beaches in Vietnam. Going to some of these locations, depending on your location, can be a challenge, but the combination of a peaceful atmosphere and breathtaking views of these beaches is worth it.
1. Sao Beach – Phu Quoc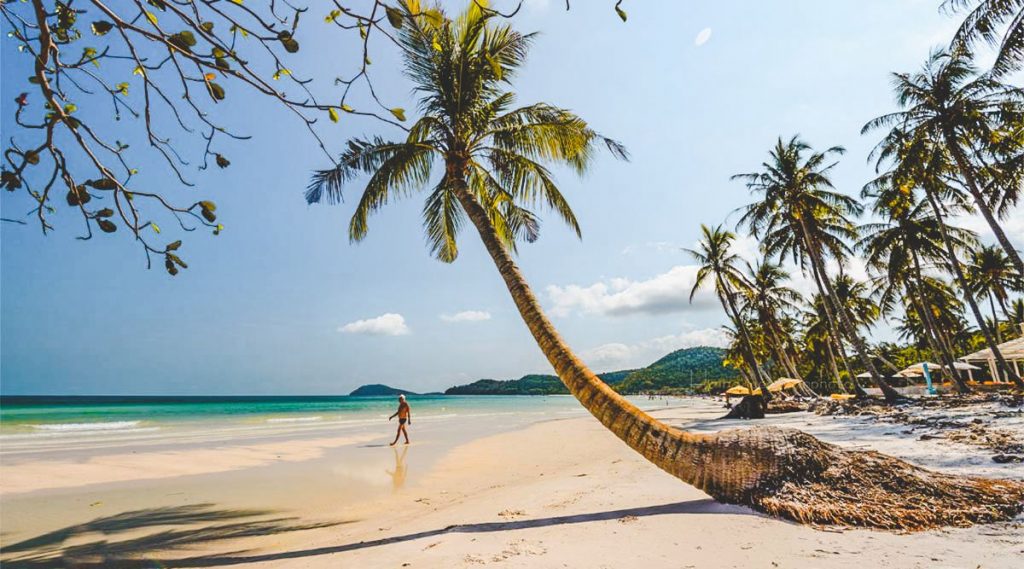 If you are looking for that perfect beach, with white powdery sand, clear water, waving palm trees, jungle background and maybe a few bars to enjoy a cocktail or two while overlooking the open ocean then Bãi Sao (Sao Beach) your beach. You will find this beach at 25 kilometers from Duong Dong, the capital of the island of Phu Quoc.
2. Hon Ong (Whale Island) – Nha Trang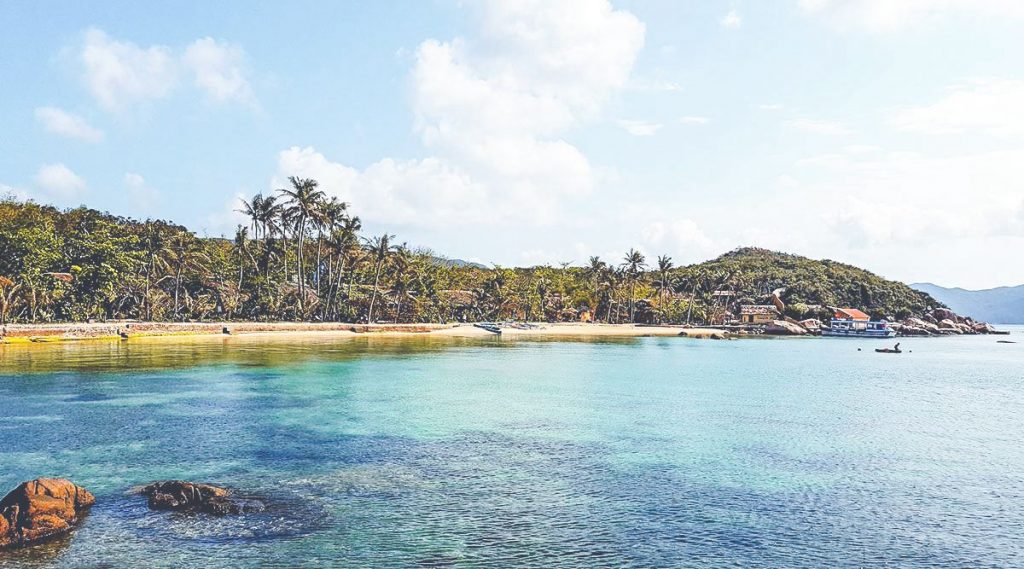 There is no place in Nha Trang to help you escape the world better than Whale Island (Hon Ong). Hon Ong has fantastic beaches surrounded by green trees and beautiful forests. In the morning you can take a walk to the nearby mountain and snorkel, dive or fish. The island is 100 kilometers from Nha Trang in a completely quiet area where even the locals rarely come!
3. Con Son – Con Dao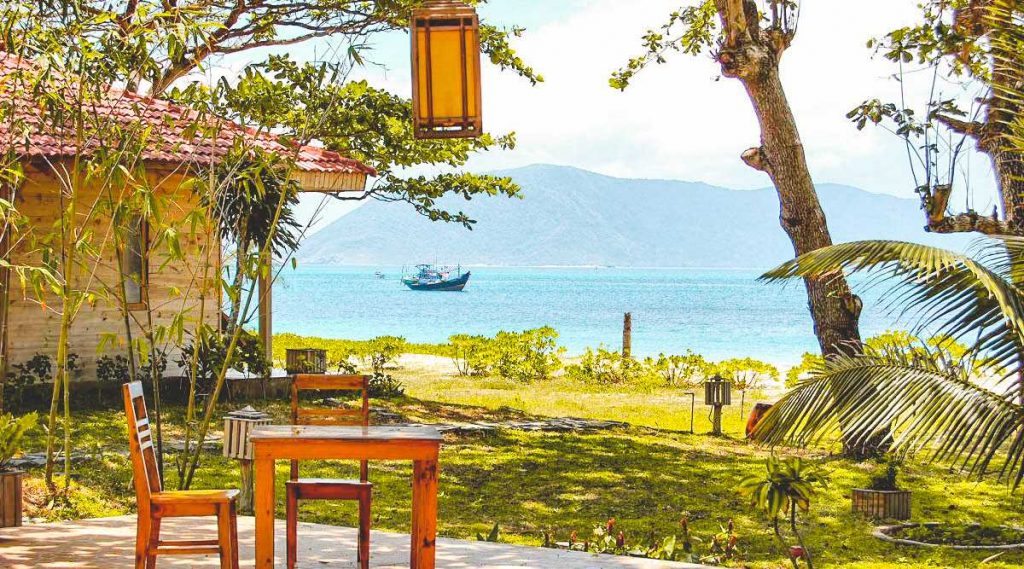 The Con Dao Islands are an archipelago of 15 islands with a total of 200 km of beautiful coastline and amazing coral reefs. Con Son Island in particular, has very beautiful beaches, with Lo Voi and An Hai as the most popular, and Dam Trau and Bat Dat Doc as the most peaceful.
4. Lang Co beach, Hue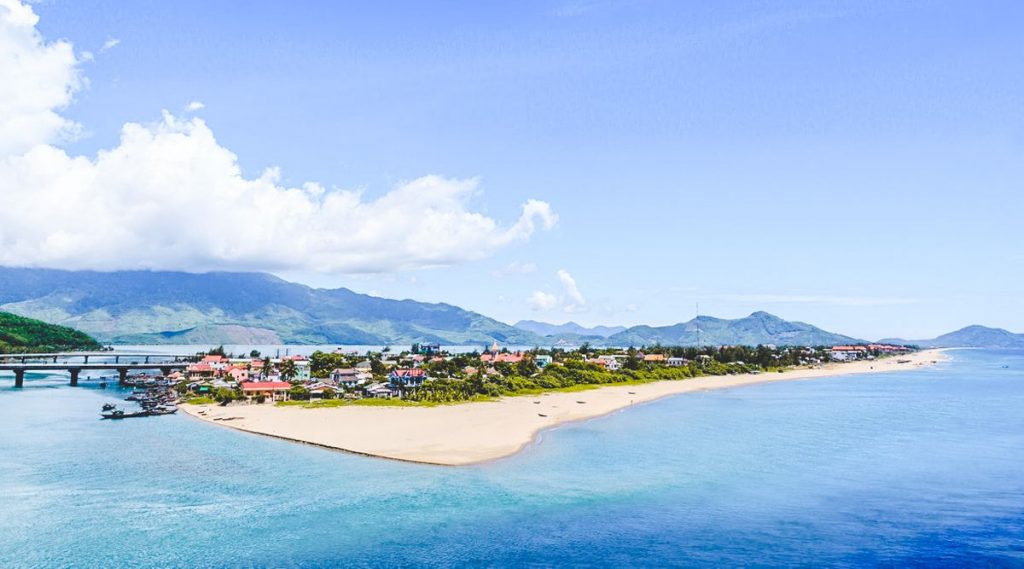 Lang Co is an attractive island-like strip of white sand with palm trees, with a blue-green lake on one side and a 10 km long beach on the other. Lang Co Beach is located at the foot of Hai Van Pass, between Hue and Da Nang.
5. Cham Island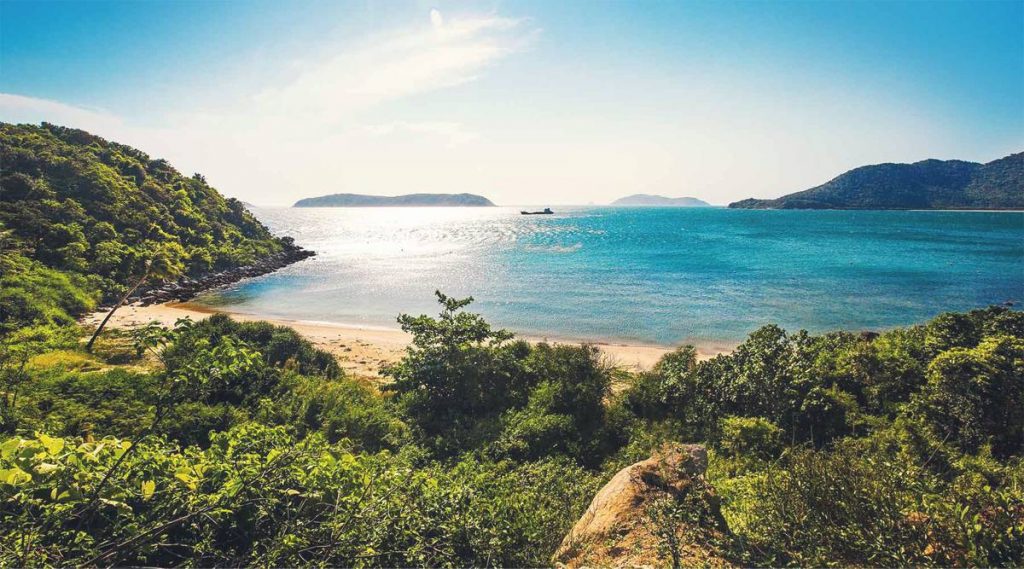 Cham Islands consists of eight small islands off the coast of Hoi An. You will find some of the best beaches in Vietnam on these islands. The most beautiful is Chong Beach. It is a great beach with white sand, clear water, calm sea and especially not many tourists.
6. Xep Beach – Quy Nhon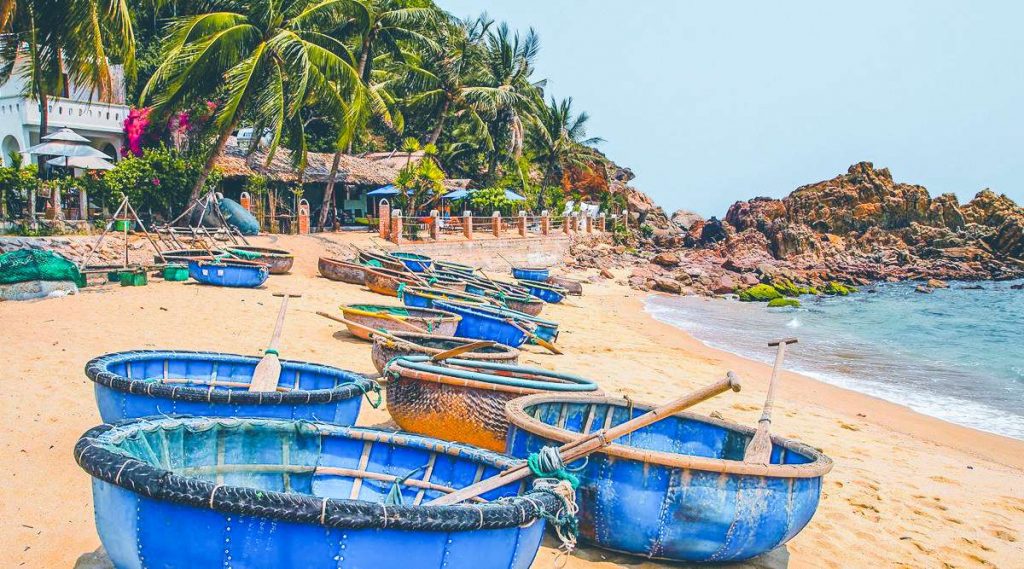 Bai Xep Beach offers the opportunity to enjoy the tranquility, with a beach that is almost hidden behind the busy town of Quy Nhon. Take a walk on the soft sand and jump into the crystal clear, warm water. Enjoy the sand or go to one of the beach bars and enjoy a delicious drink while enjoying the view.
7. Ca Na – Mui Ne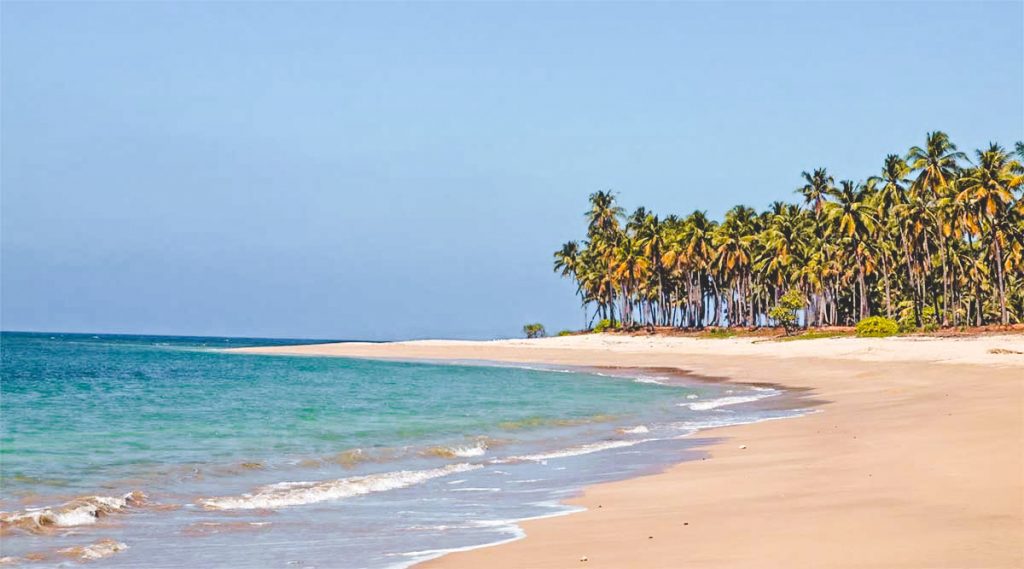 Ca Na is a fishing village that happens to have a pretty beautiful beach. The water is clear and snorkeling is possible. Ca Na is close to Mui Ne.
8. Doc Let – Nha Trang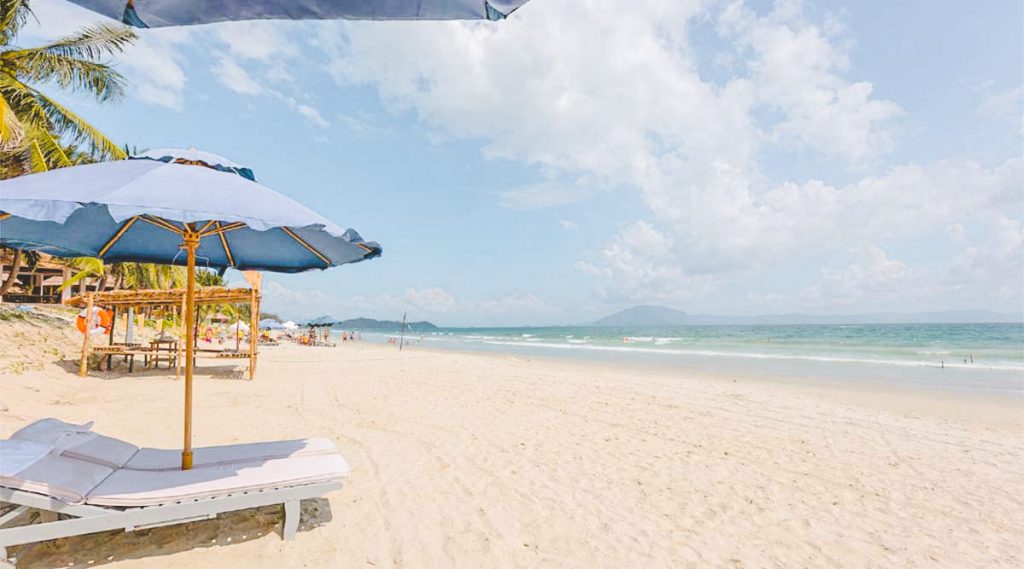 Doc let is one of the most beautiful beaches in Vietnam and one of the many beaches in and around Nha Trang. A quiet place with palm trees, powdery white sand, blue water and a sleepy character. Despite the beauty, relatively few people come here and the beach still feels calm, natural and wild.
9. Tu Nham beach, Phu Yen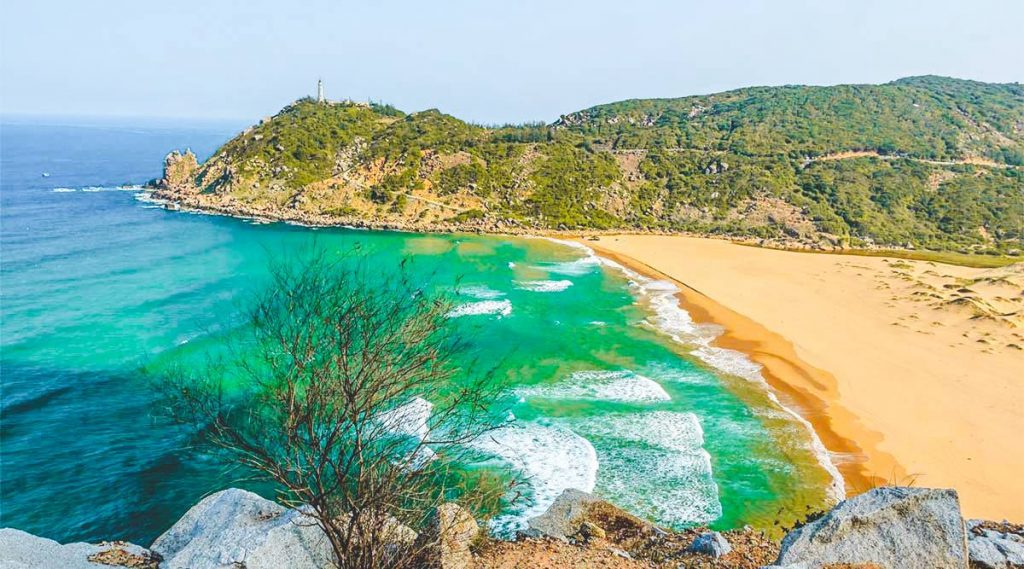 The number of empty sandy beaches around Phu Yen is absurd: they extend in all directions, with palm trees and wooded hills. You will find various fascinating villages and beaches. The most beautiful beach here is Tu Nham beach.
10. Son Tra, Da Nang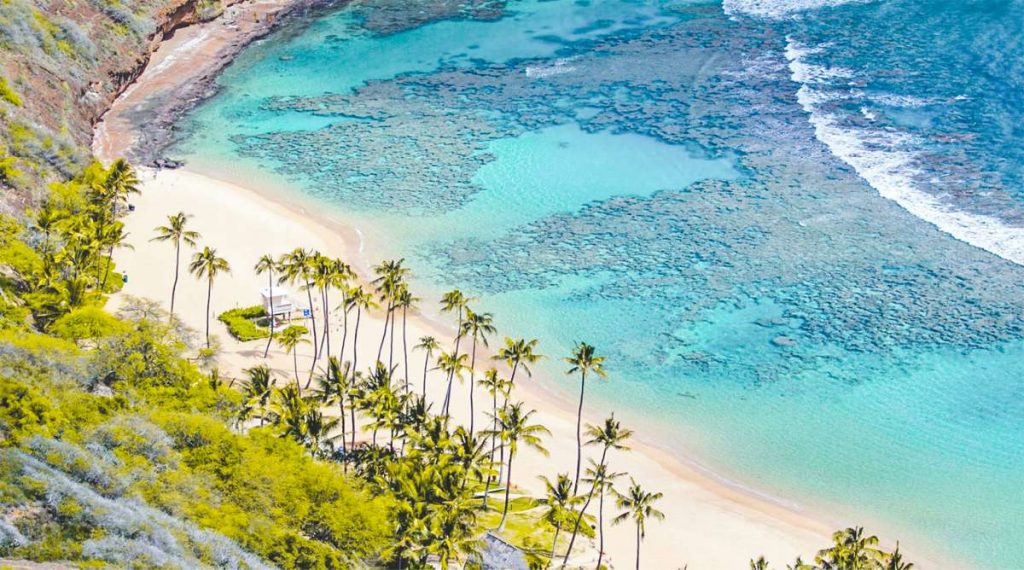 Bai Cat Bang is the last in the list of the most beautiful beaches in Vietnam in Son Tra. Son Tra is a breathtaking national park in Da Nang and is surrounded by pristine beaches. Bai Cat Vang is the highlight of these beaches, but definitely try a number of other beaches here in a day trip to Son Tra.