In the best Vietnam tours you discover authentic places, unspoiled nature and have contact with the locals in a small group or private tours. Visit historical monuments, colonial buildings, war memorials and religious structures with a knowledgeable guide that can give you great insight.
Cruise through the Mekong Delta by boat and visit the floating markets. Make a trekking through the rice paddies of Sapa and learn about the unique indigenous ethnic cultures. Enjoy a luxury cruise through Halong Bay, crawl through the jungles of Phong Nha, cycle through the rice fields of Ninh Binh or visit the historic cities of Hoi An and Hanoi. Vietnam has so much to offer!
Whether you are an adventurer, looking for culture or just want to enjoy luxury; everything is possible. Below you will find an overview of our best day trips, travel packages and tours in Vietnam.
Popular Vietnam tour destination
Our most popular tour destinations in Vietnam.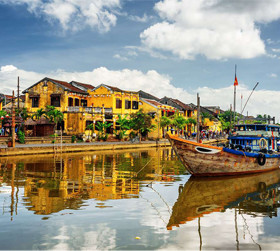 1. Hoi An tours
Stroll through the most beautiful and atmospheric city in the country. Take day trips to the beach, countryside and ancient Cham temples. Read more »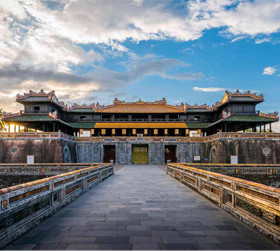 2. Hue tours
Explore the historic citadel and centuries-old tombs and temples from distant dynasties. Take a boat trip on the Perfume River to see local life. Read more »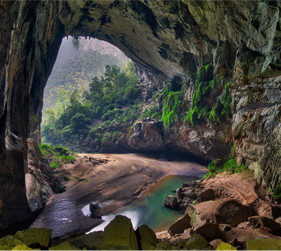 3. Phong Nha tours
The real adventurers make multi-day cave expeditions, but you can also visit the "less adventurous" caves or explore the jungle at your leisure. Read more »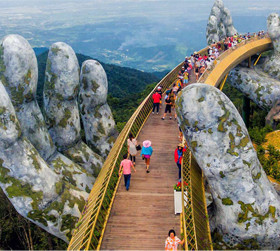 4. Da Nang tours
Spend a day on one of the beautiful beaches, take a walk through a National Park or visit Vietnam's famous Golden Bridge. Read more »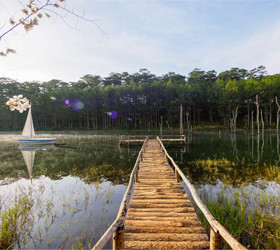 5. Dalat tours
Perhaps the adventurous capital of the country with canyoning as its highlight, but you can also go trekking, mountain biking, kayaking and rafting. Read more »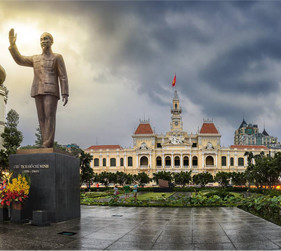 1. Ho Chi Minh City tours
Learn about the Vietnam War at the Cu Chi Tunnels and one of the impressive museums. Enjoy the best nightlife in the country and discover the vibrant city. Read more »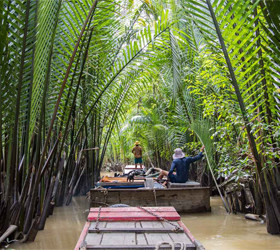 2. Mekong Delta tours
Cruise the canals and rivers, visit the famous floating markets and learn about the local culture in villages and small factories. Read more »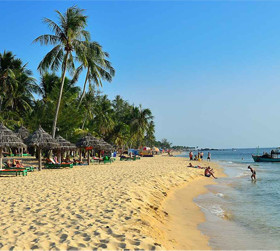 3. Phu Quoc tours
The best beach destination in the country, where you mainly do as little as possible except drink cocktails and enjoy the sun. Read more »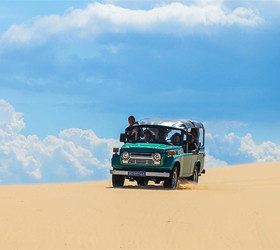 4. Mui Ne tours
Roll down the desert-like dunes, learn how to surf and explore the area by jeep. Read more »
Read feedback from fellow travelers posted on or TripAdvisor page.
FAQ about our Vietnam tours