In the best Phu Quoc tours you will explore beaches and islands, dip underwater while you snorkel or dive and explore the local culture of fishing villages and plantations.
The island of Phu Quoc is just as varied as the rest of Vietnam. You will find idyllic beaches, cozy seaside resorts, primitive villages and a wonderfully beautiful interior. It is the perfect place to absorb the impressions of this fantastic country.
Frequently asked questions about Phu Quoc tours
Phu Quoc is a wonderful island to end your trip through Vietnam. There is not much to do, but you can spend a few days on the beach here without any problem.
The best time to travel to Phu Quoc is from November to March. Then there is a lovely sun shining with temperatures of around 30 degrees Celsius during the day and there is almost no rain. The rainy season lasts from April to the end of October. Most precipitation falls in the months of July, August and September.
10 Phu Quoc tours highlight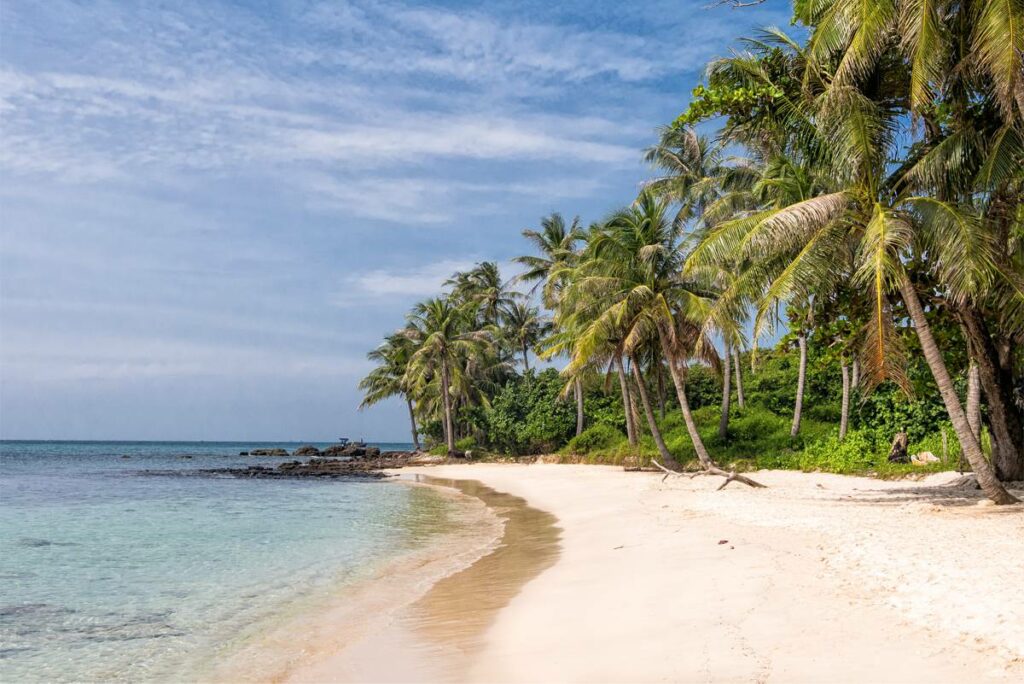 1. Enjoy the beaches
The country's only true beach destination, with dozens of beautiful tropical beaches to visit.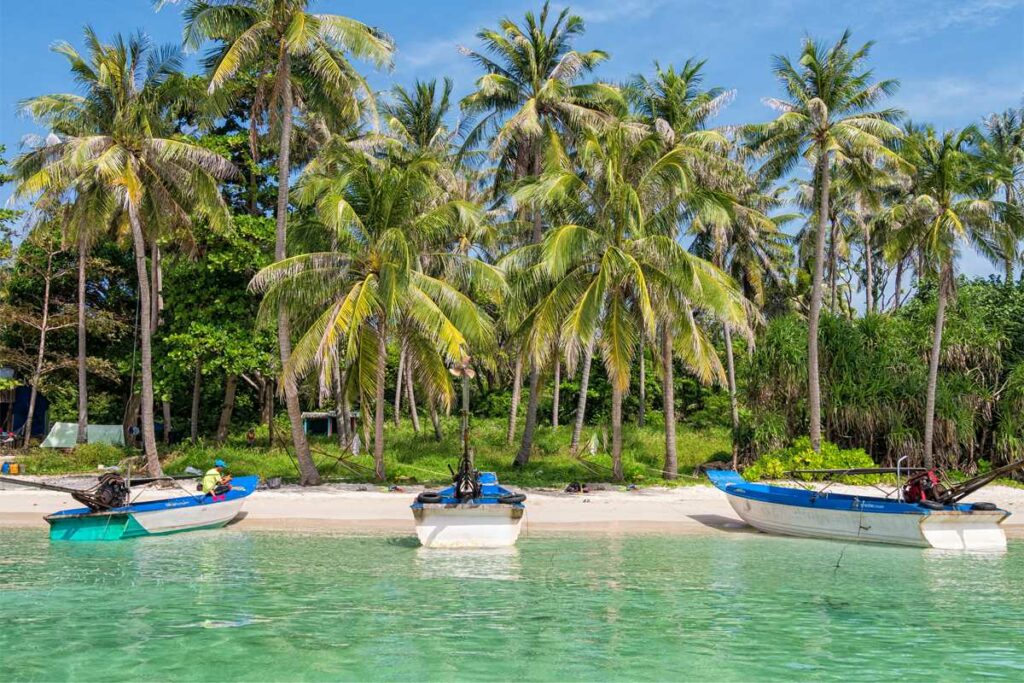 2. Island hopping
Around the main island you will find several smaller islands, each more beautiful than the other. Visit them with a boat trip.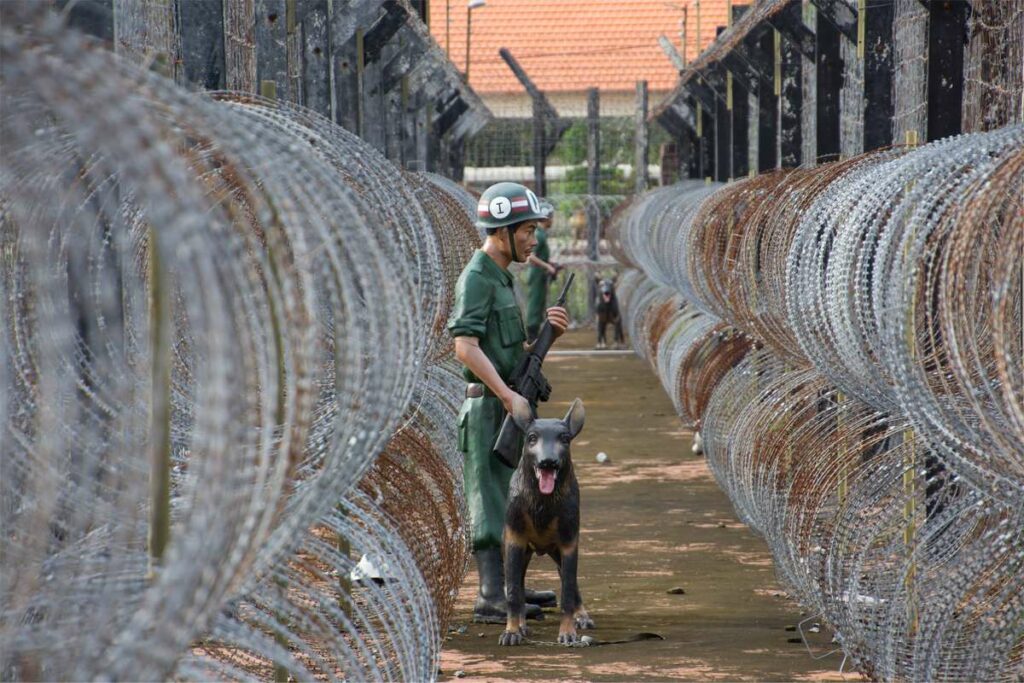 3. Phu Quoc prison
In Phu Quoc prison you can see how the island was used in the past for detaining and torturing political prisoners.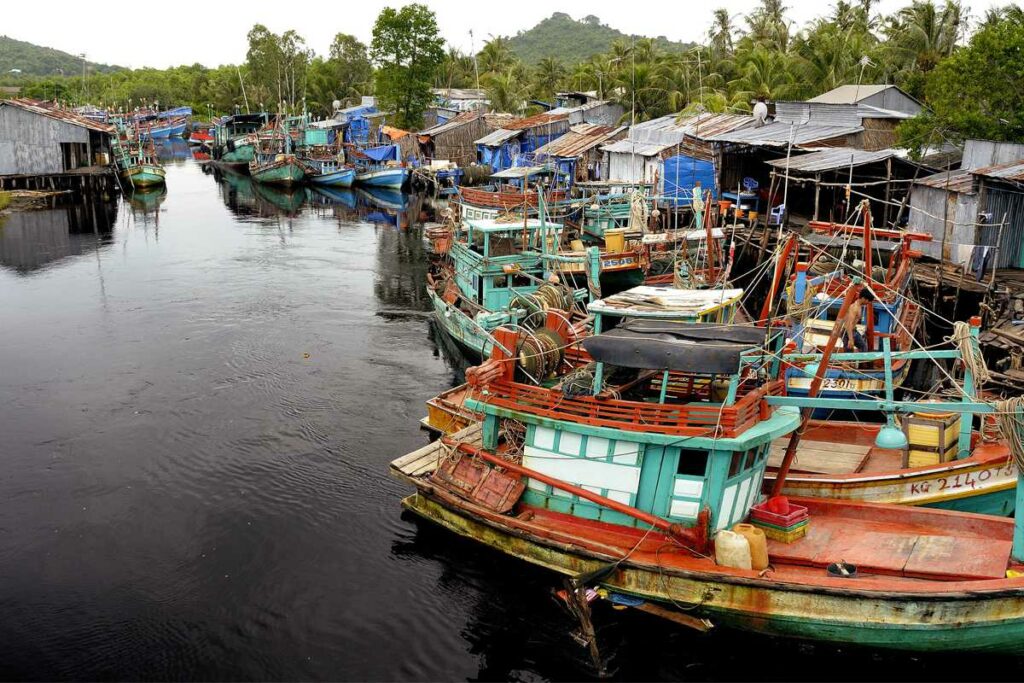 4. Visit local fishing villages
For a bit of culture and authentic feeling, visit the small fishing villages along the coast.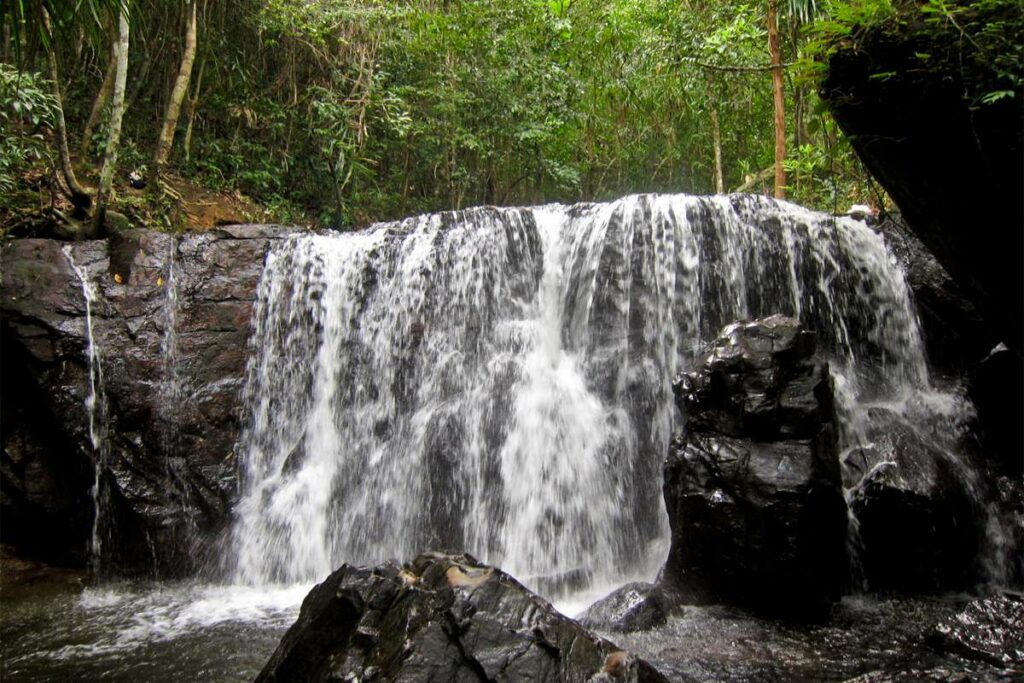 5. Suoi Tranh waterfall
In the interior of the island you can visit a waterfall, located in the woods, where you can cool off from the heat.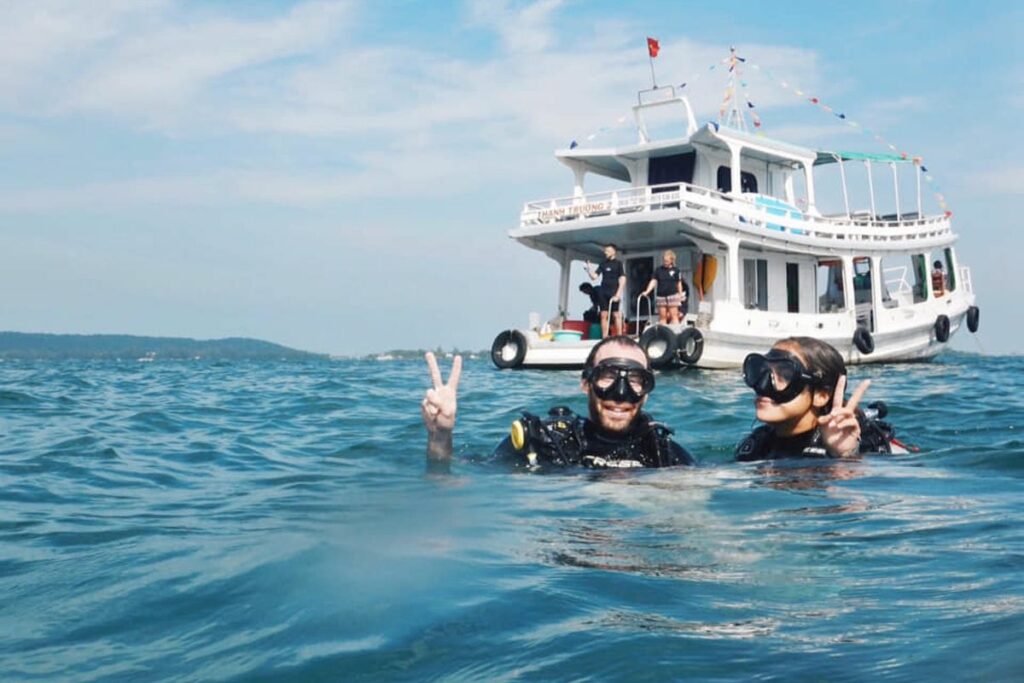 6. Diving & snorkeling
As with any tropical island, you can not skip snorkeling or diving with beautiful coral and the colorful fish.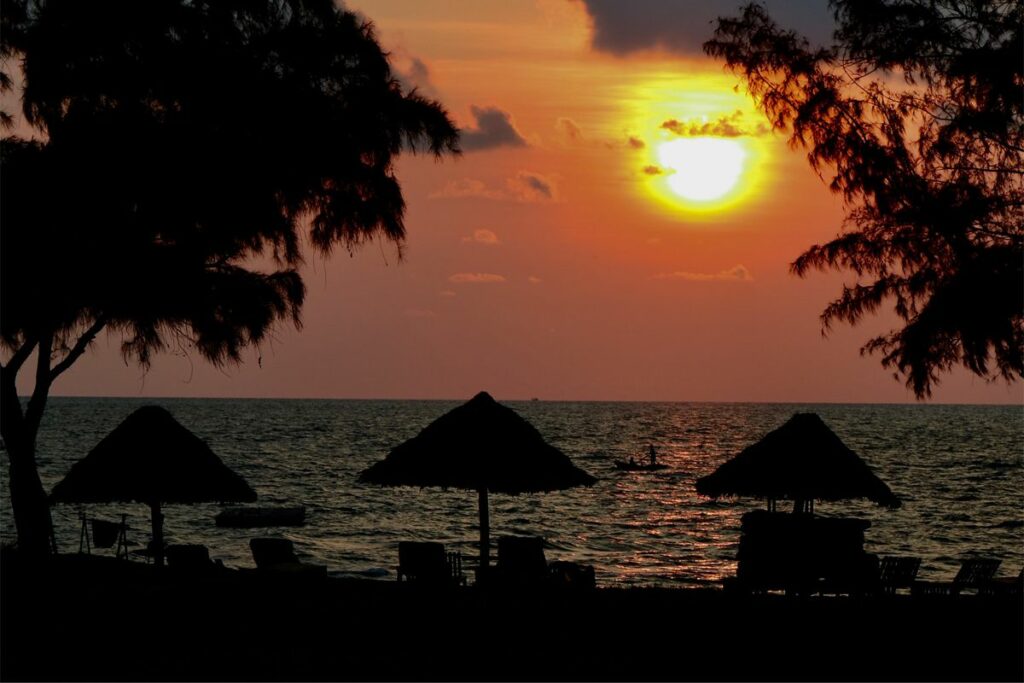 7. Enjoy the sunset
This island has one of the most beautiful sunrises and sunsets in the country. Enjoy with a cocktail.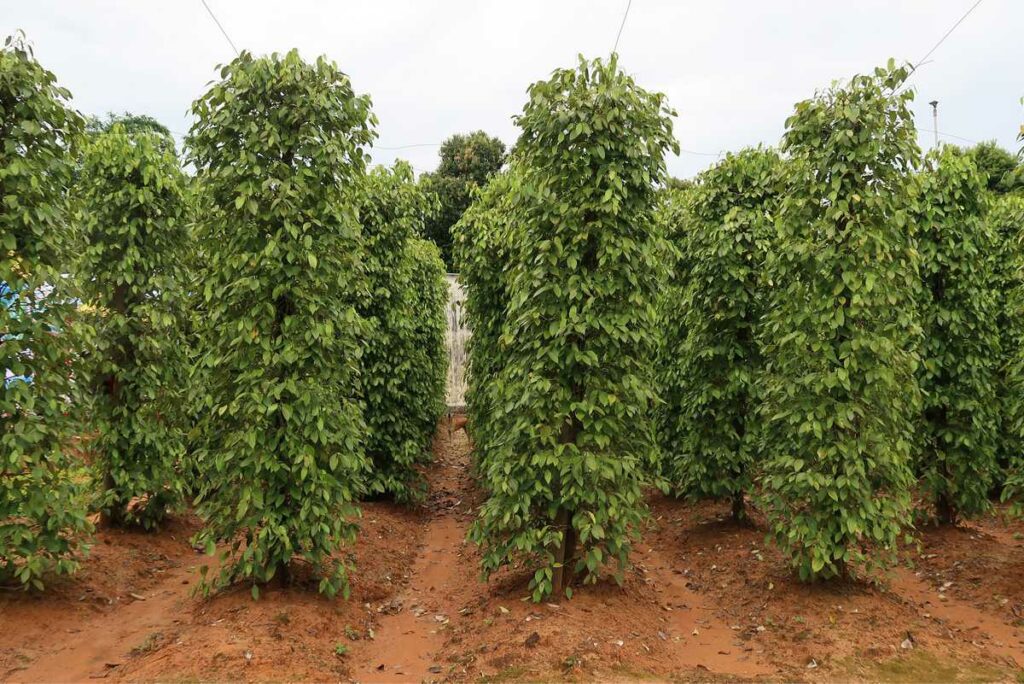 8. Local plantations and factories
The island is known for the production of pepper and fish sauce. There are several local factories and plantations that you can visit.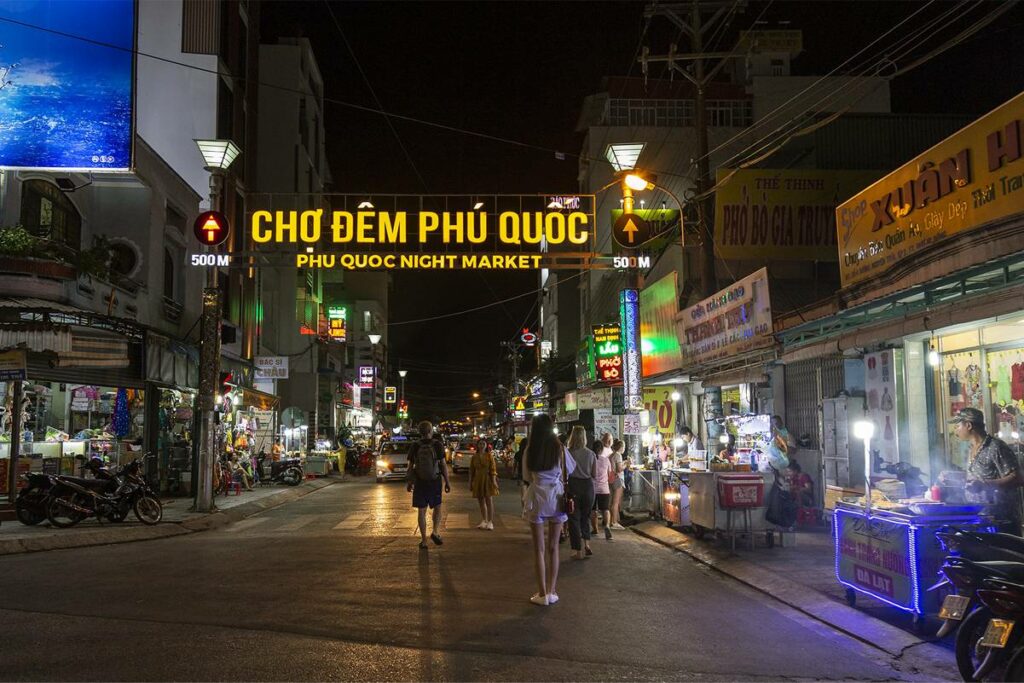 9. Phu Quoc night market
For a cozy atmosphere and delicious food you can visit the daily Phu Quoc night market.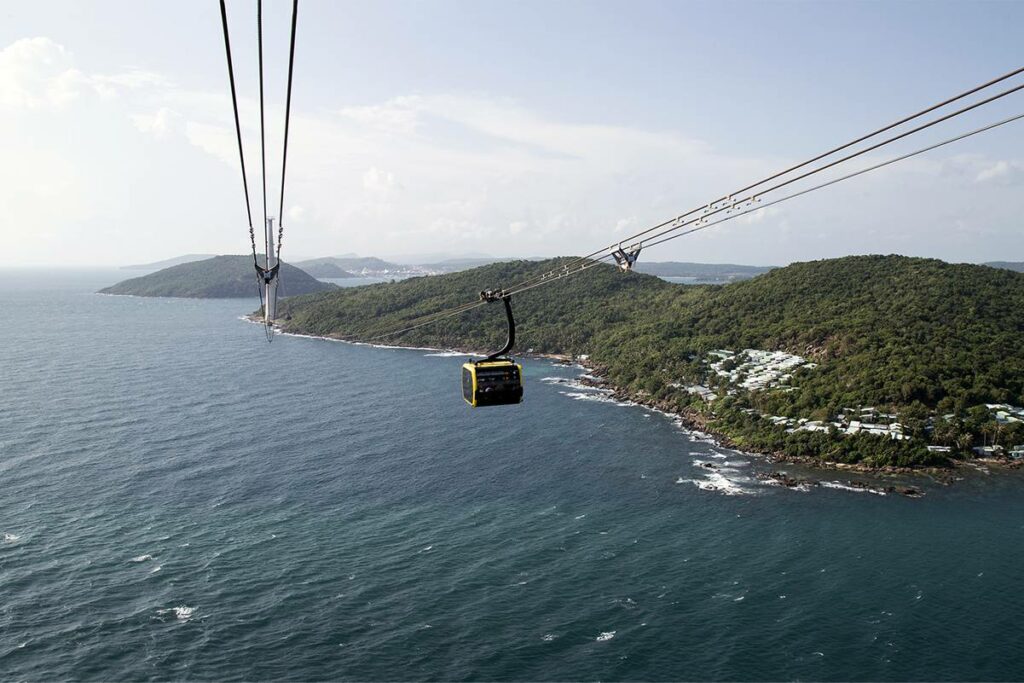 10. The Phu Quoc cable car
The Phu Quoc cable car gives you a unique view, because it takes you over islands and fishing villages.