Traveling between Cambodia and Vietnam is a seamless process, with various border gates available for crossing. From the popular bus connection between Ho Chi Minh City and Phnom Penh to the Chau Doc ferry boat trip.
Border Crossing: Cambodia – Vietnam
When traveling from Cambodia to Vietnam, it is important to note that there are several border crossings available. However, as a foreign tourist entering Vietnam, it is necessary to have a valid Vietnam e-visa. It's worth mentioning that not all border crossings accept e-visas, but there are five popular border crossings that do accept them, ensuring a smooth entry into Vietnam. So, rest assured, as long as you have your valid e-visa, you can comfortably choose one of these popular border crossings for your journey.
1. Ha Tien Border Crossing
Access to Phu Quoc Island & southern Mekong Delta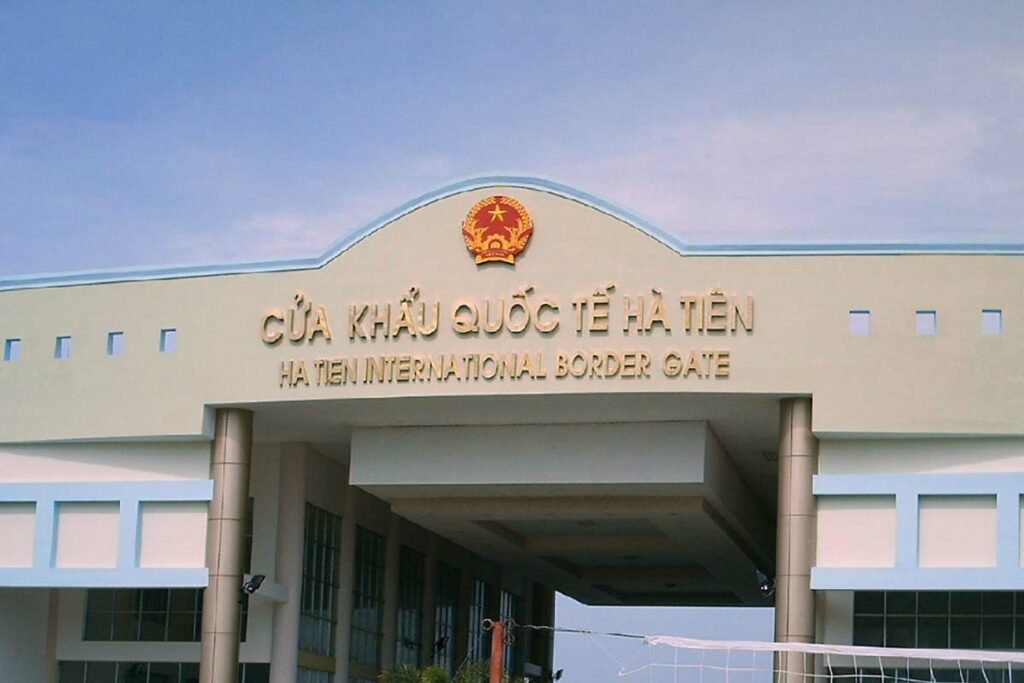 The Ha Tien Border Crossing is a popular entry point for travelers looking to explore the southern part of the Mekong Delta or visit Phu Quoc Island. From Ha Tien, you can take a ferry to Phu Quoc and enjoy its beautiful beaches and resorts. Additionally, there are several bus options available, including direct buses from Ho Chi Minh City and Can Tho to Ha Tien. On the Cambodian side, there are buses connecting Ha Tien to Kampot, Kep, Sihanoukville, and the islands of Koh Rong and Koh Rong Samloem.
If you're interested in this route, there is tour options available that allow you to experience the Mekong Delta, visit floating markets, and stay at a local homestay along the way, starting from either Ho Chi Minh City or Cambodia. Have a look at the tour here.
2. Moc Bai Border Crossing
Most popular route between Phnom Penh – Ho Chi Minh City
The Moc Bai Border Crossing is one of the most commonly used border crossings, particularly for travelers on the route between Phnom Penh and Ho Chi Minh City. Many reputable bus companies, such as Mekong Express, Khải Nam, and Giant Ibis, operate this route. The journey typically takes around 6 to 8 hours, with ticket prices ranging from $25 to $35 depending on the bus company and level of comfort. During the trip, there will be a stop at the border where you will go through both Vietnamese and Cambodian border control. The border gate is open from 8:00am to 8:00pm daily.
3. Song Tien Border Crossing
Connects Chau Doc (Mekong Delta) – Cambodia's Phnom Penh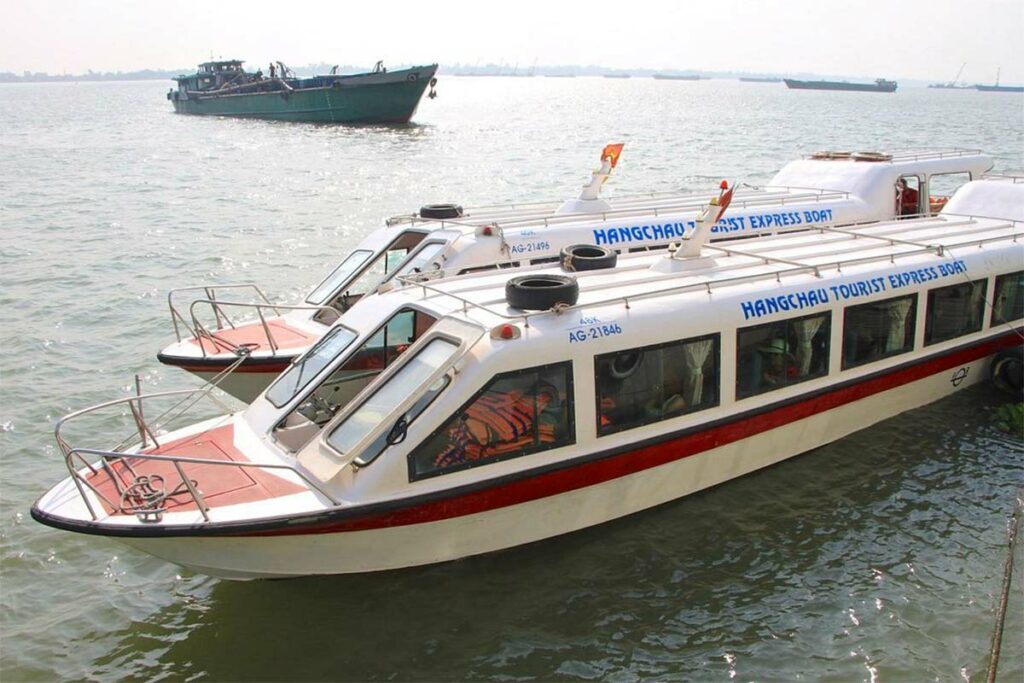 The Song Tien Border Crossing, located in the An Giang province of Vietnam, offers convenient access between Vietnam and Cambodia. One of the highlights of this border crossing is the speed ferry service available from Chau Doc to Phnom Penh. This fast and efficient mode of transportation allows you to enjoy a scenic journey along the Mekong River, reaching the capital city of Cambodia in just a few hours.
This border crossing is also commonly used by travelers who want to explore the Mekong Delta region. There are direct buses traveling between Chau Doc and Ho Chi Minh City.
4. Tinh Bien Border Crossing
Convenient route from Cambodia's Takeo province
The Tinh Bien Border Crossing is located in Chau Doc, Vietnam, and serves as an alternative border crossing to Song Tien between Vietnam and Cambodia. When traveling from Cambodia to Chau Doc, it is important to check that the bus route goes either through Tinh Bien or Song Tien. You need this arrival information when applying for A Vietnam eVisa.
This border crossing provides a convenient entry point for exploring the region Chau Doc, part of the Mekong Delta. Have a look at some of the best things to do in Chau Doc.
5. Xa Mat Border Crossing
Easy access from Cambodia's Svay Rieng province
The Xa Mat Border Crossing is a less frequented used border crossing by foreign tourists due to its off-the-beaten-track location. Situated away from major tourist routes, it offers a unique and less crowded experience for those seeking a different travel adventure.
Visa procedure
Vietnam Visa coming from Cambodia
Getting a Vietnam visa from Cambodia is a straightforward process. Currently, the only available tourist visas are e-visas, which can be easily applied for online through the official website of the Vietnamese Immigration Service. It is essential to carefully fill in the application, ensuring you select the correct arrival place, as this cannot be changed afterward, and the e-visa will only be valid at the designated border point.
The application processing usually takes 3 to 4 working days, and the cost of the e-visa is $25. Once you receive your e-visa, remember to print it out and present it along with your passport, which should be valid for at least another 6 months, at the border on arrival. There are no additional fees to be paid.
For a comprehensive guide on applying for an e-visa and avoiding common mistakes, please check our detailed Vietnam e-visa guide.
Cambodian visa coming from Vietnam
Obtaining a Cambodian visa while traveling from Vietnam is relatively straightforward. Tourists can obtain visas either in advance or upon arrival. For those who prefer to obtain the visa in advance, they can visit the Cambodian Embassy or Consulate in Vietnam or their own country.
Alternatively, you can also opt for a visa on arrival at border. It's important to ensure that your passport is valid for at least six months and to check the specific visa requirements and fees before your trip.
Flights between Cambodia & Vietnam
Cambodia Angkor Air and Vietnam Airlines offer convenient direct flights between Ho Chi Minh City and Phnom Penh, with a flight duration of approximately 1 hour. Prices for these flights range from 70 to 150 USD. Both airlines also operate flights between Ho Chi Minh City and Siem Reap, with prices ranging from 100 to 200 USD and a flight time of about 1 hour and 15 minutes.
For travelers from Hanoi, there is a direct connection to Siem Reap, with a flight duration of 1 hour and 45 minutes. Prices for these flights range from around 140 USD to 270 USD.
It's worth noting that flights between Cambodia and Vietnam are relatively more expensive compared to domestic flights with similar flight durations or flights between Vietnam and Thailand.