In this Hanoi street food tour you wander the streets with an experienced guide to find the best food the city has to offer. Explore the maze of alleyways in Hanoi's charming Old Quarter and discover the taste of traditional Vietnamese dishes, like Pho and Banh Cuon, Banh Duc, Nem. Besides a street food tour were you taste some of the bets food, you also have an amazing experience observing and taking part of the local city life at night.
Highlights
Hanoi street food tour let you taste the best dishes at places that you would never find yourself
Great local experience while exploring the small alleys of Hanoi
Visit some historical sights and listen to stories about Hanoi
Itinerary
Your Hanoi street food tour starts with a pick up from your accommodation in Hanoi's Old Quarter.
Your English speaking and experienced food guide will guide your through small hidden alleys of this old neighbourhood. While walking you will experience the nightlife of the local residents. You have the opportunity to learn about the culture, tradition and history of Hanoi.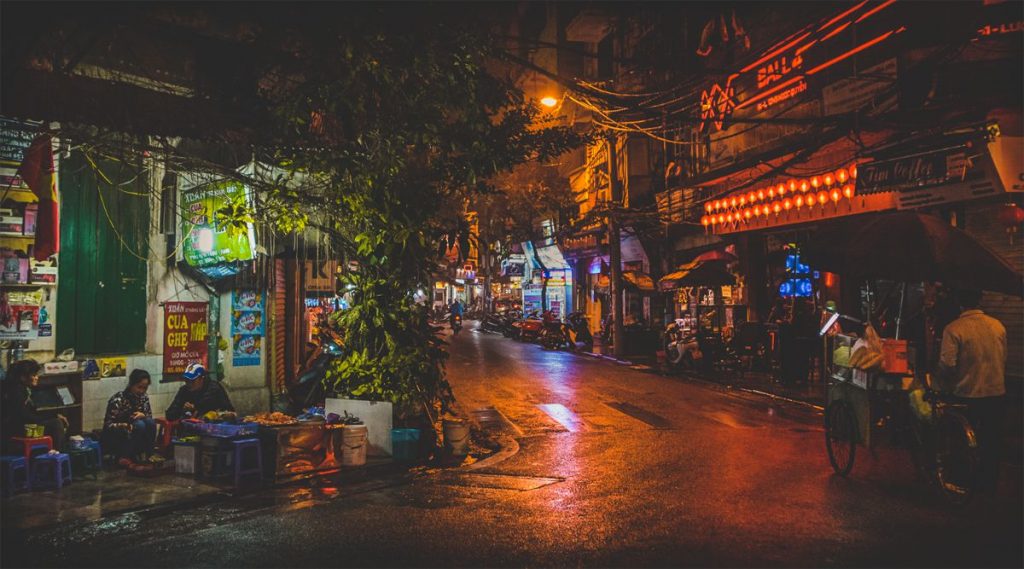 The highlight of the Hanoi street food tour are of course the visits to several of the best street food stalls Hanoi has to offer.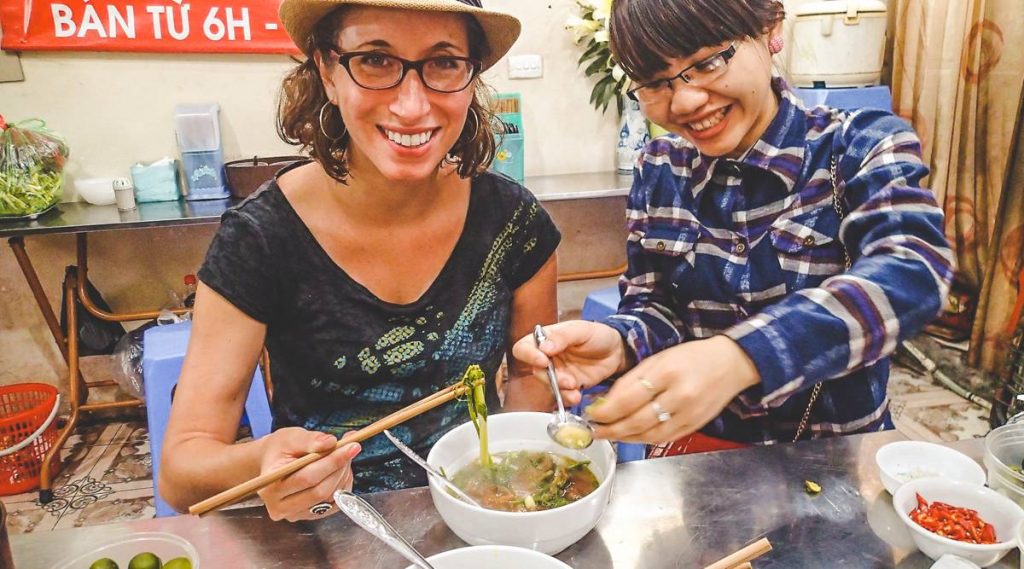 Discover hidden cafe's, sit on the infamous plastic stools close to the ground and sit and enjoy food between the locals.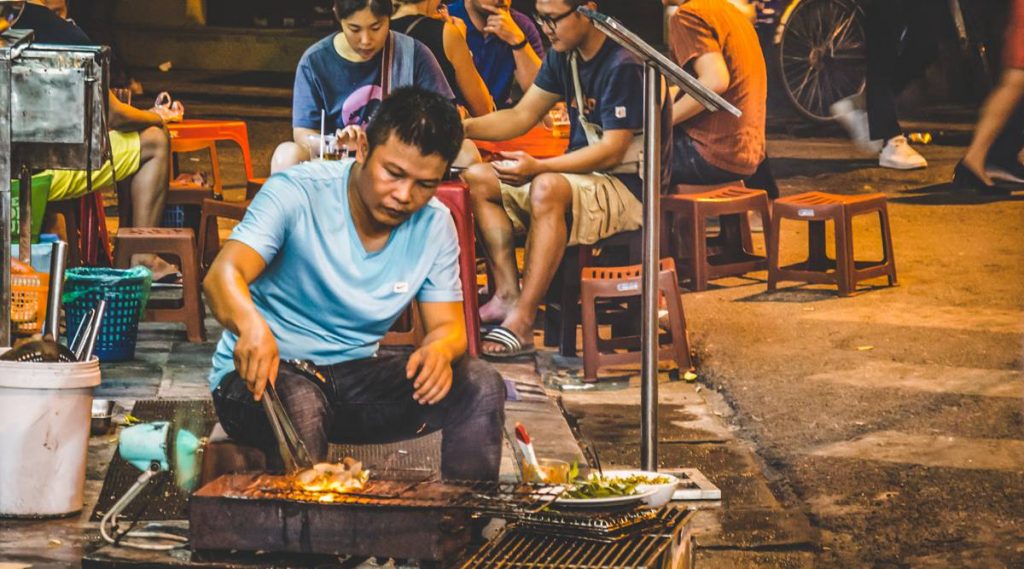 Taste and enjoy some of these dishes:
Pho Ga (Chicken Noodle)
Tao Pho ( Tofu Sweet Soup With Jasmine Flavor)
Banh Cuon (Rolled Pan Cake)
Banh Duc ( Hot Rice Powder Soup)
Bia Hoi (Hanoi Draft Beer)
Nem (Vietnamese Fried Spring Roll)
Egg Coffee
Walk through bustling markets of Hanoi old quarter
Take plenty of photos of alleys, historic sights, old streets and food stalls while wandering through town.
Your tour ends back at your accommodation in Hanoi.
Booking & Information request
Ask for booking, availability, pricing or general questions about this tour.