The best Cao Bang tours will of course take you to the Ban Gioc Waterfall, the most impressive waterfall in Vietnam. But don't forget to visit the beautiful landscapes far from the beaten track.
The mountainous province of Cao Bang is one of the most beautiful regions in Vietnam. The town itself is not that spectacular, but it is a handy base from which to explore the area. An environment surrounded by beautiful nature. The great thing about Cao Bang is that tourism is not yet at its peak like in Sapa or Halong Bay. You can really enjoy the peace and quiet here.
Frequently asked questions about Cao Bang tours
The Ban Gioc waterfall is the most impressive waterfall in Vietnam, only about a 7-hour drive from Hanoi. For that reason, you can doubt whether it is worth a visit. However, many travelers forget that there is so much more to do and see in Cao Bang. In fact, it is one of the most beautiful provicines in the country, which is hardly visited by tourists. For that reason, combine Ban Gioc with a drive through this amazing province and it will be more than worth a Cao Bang tour.
You can visit Cao Bang all year round. However, the beautiful nature with forests, mountains and waterfalls is best visited in the spring, from February to April. It rains a little less.
It is possible to combine a Cao Bang tour with Ha Giang and even with Sapa. View our tours for the possibilities.
10 Cao Bang tours highlight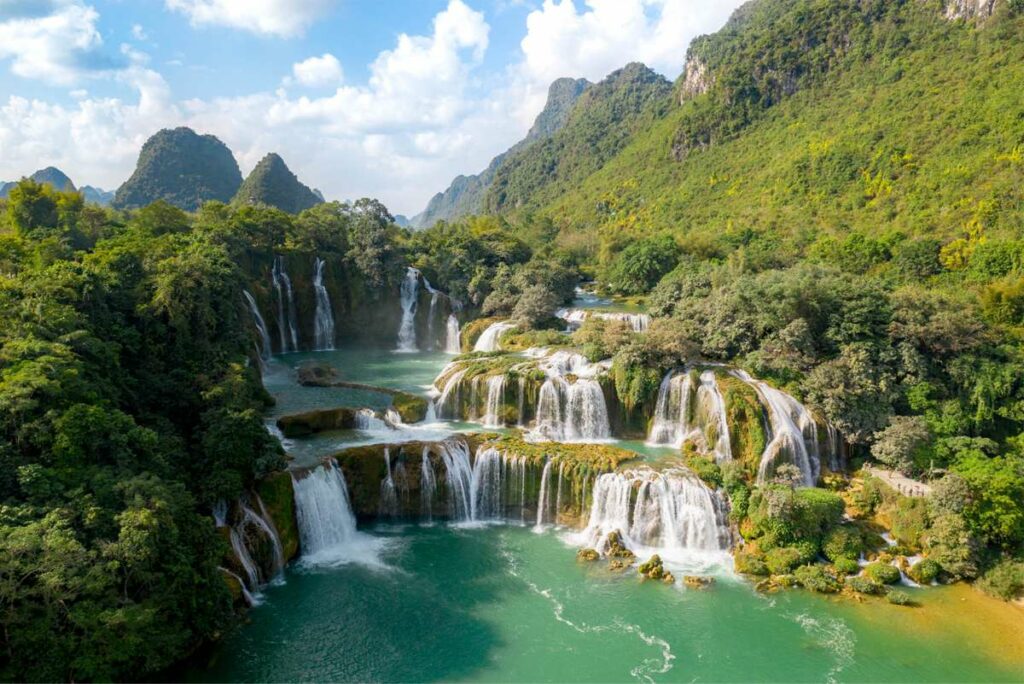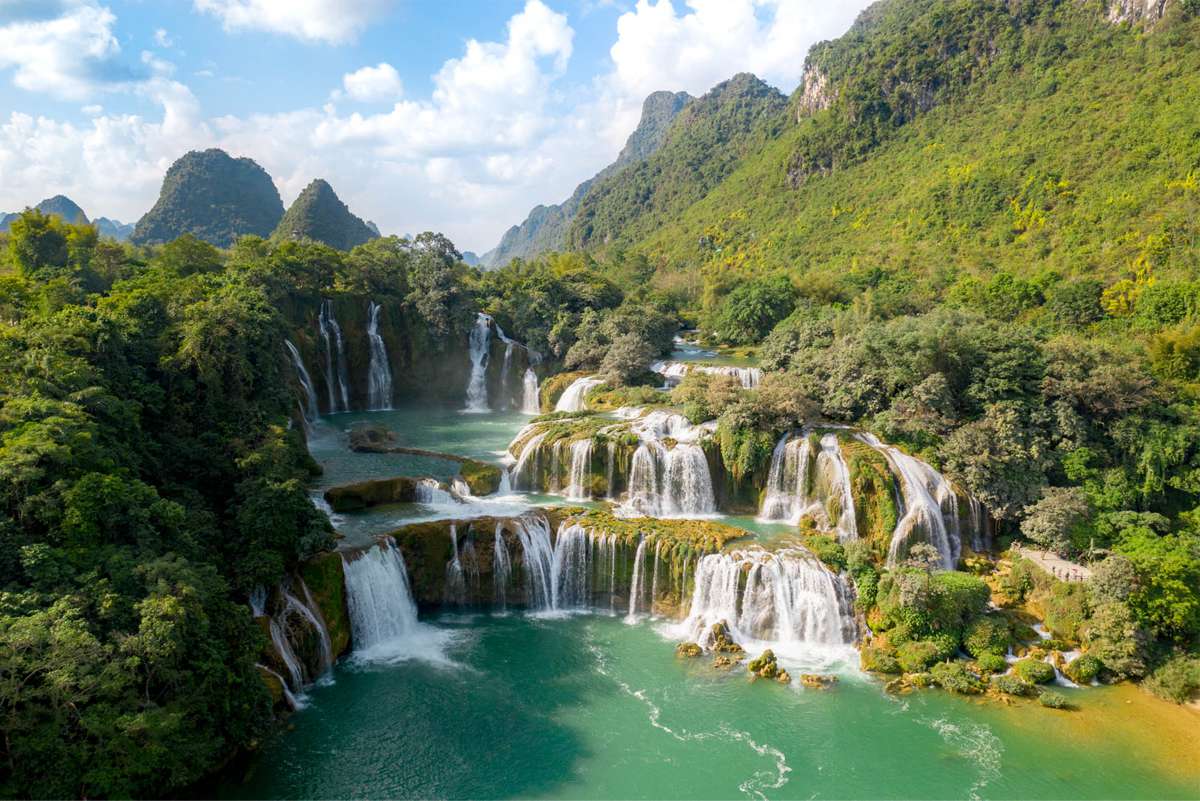 1. Ban Gioc waterfall
The Ban Gioc waterfall is the most impressive waterfall in Vietnam and should therefore be part of every Cao Bang tour.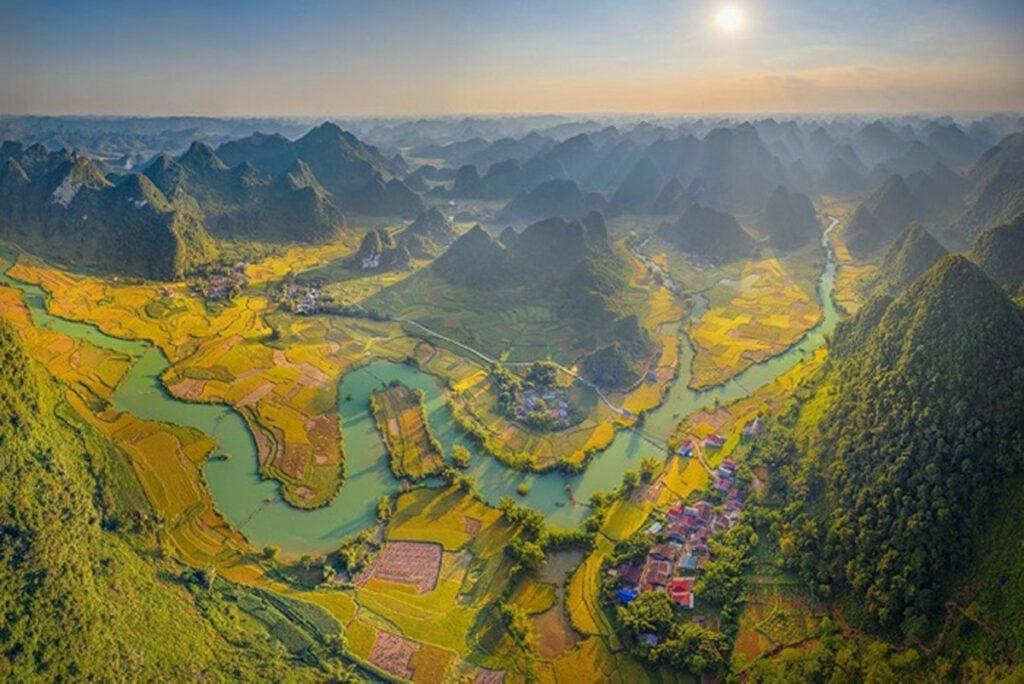 2. Phong Nam valley
The Phong Nam valley is a hidden and above all very impressive valley not far from Ban Gioc, with rice fields and small villages.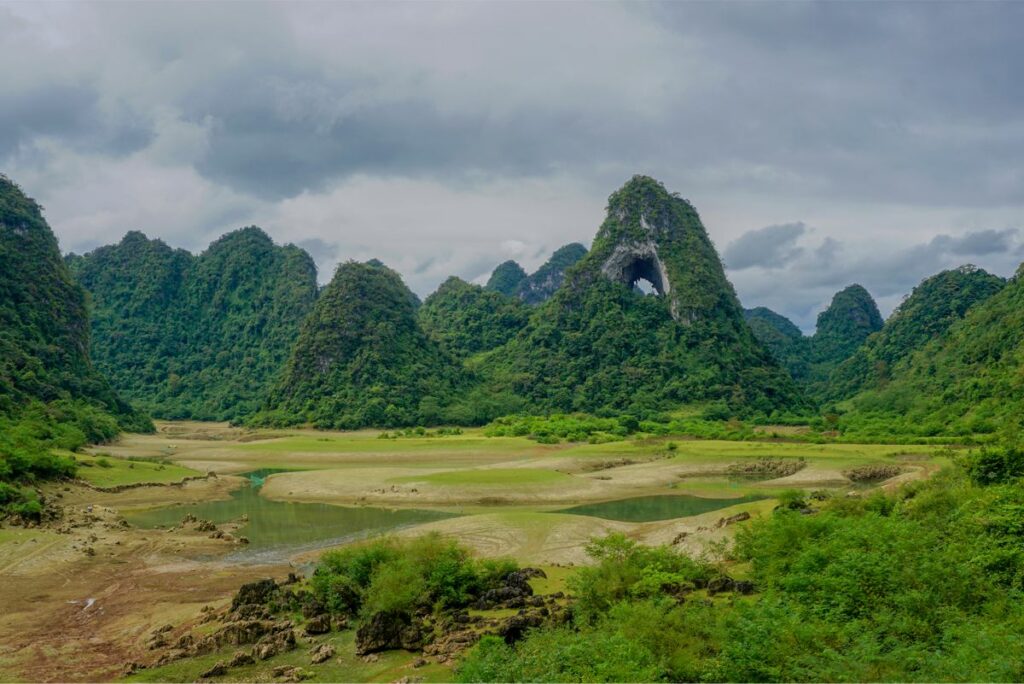 3. Nui Thung mountain
Nui Thung mountain, a mountain with the hole in the middle, is another hidden place that you should not miss in your Cao bang tour.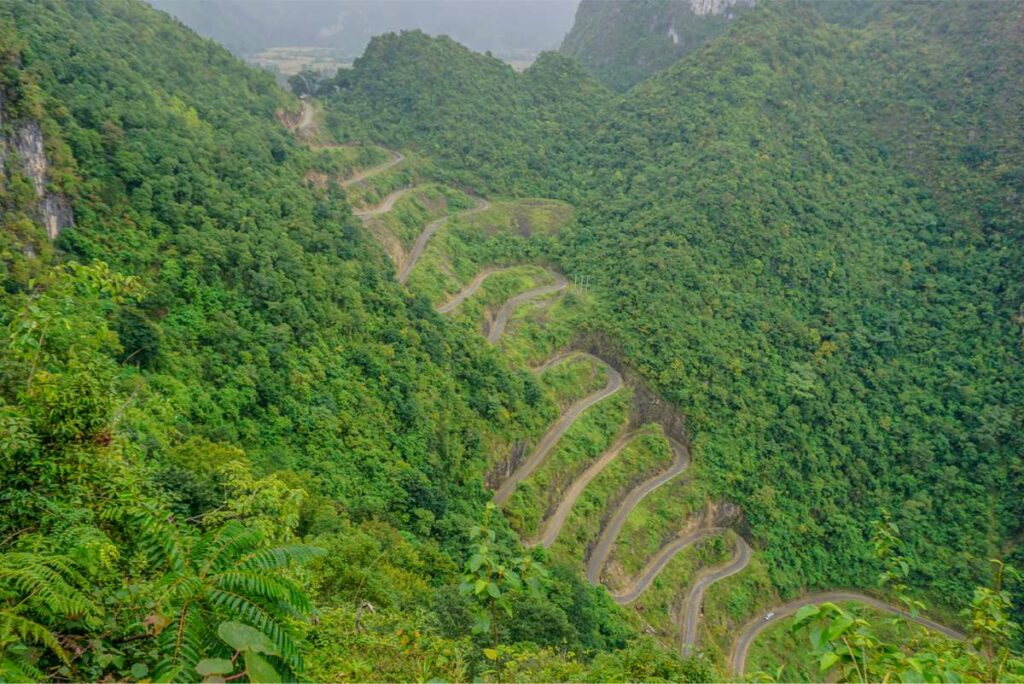 4. Me Pja Pass
Me Pja Pass is the most impressive mountain pass in the province. There is a vantage point from which you can count the many turns of the pass.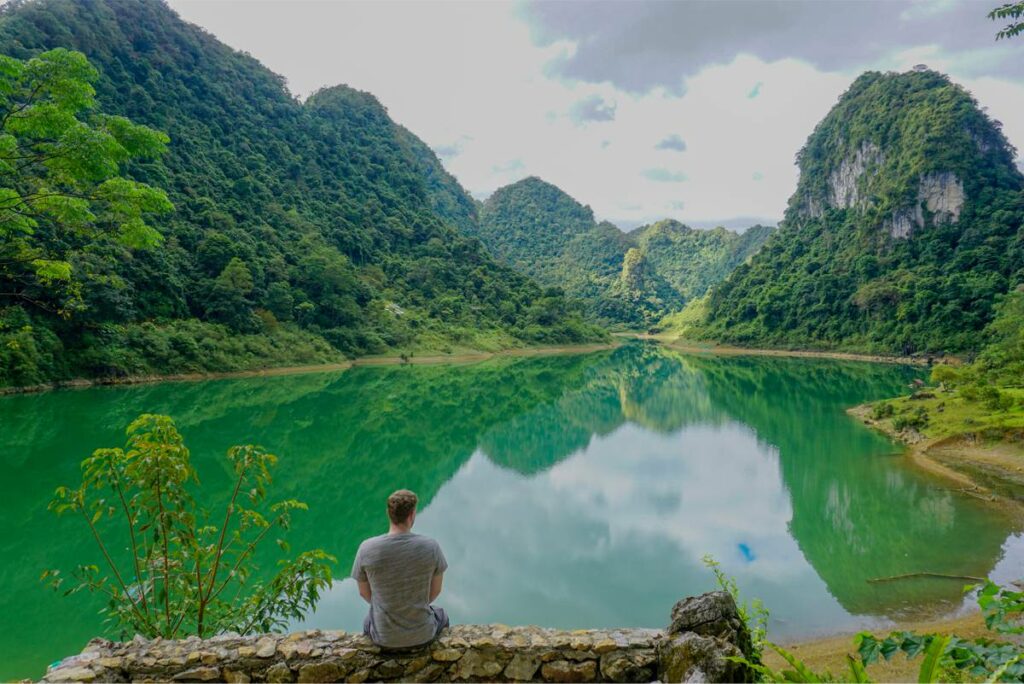 5. Thang Hen Lakes
Thang Hen Lakes are beautiful lakes that you can visit in combination with the Nui Thung Mountain.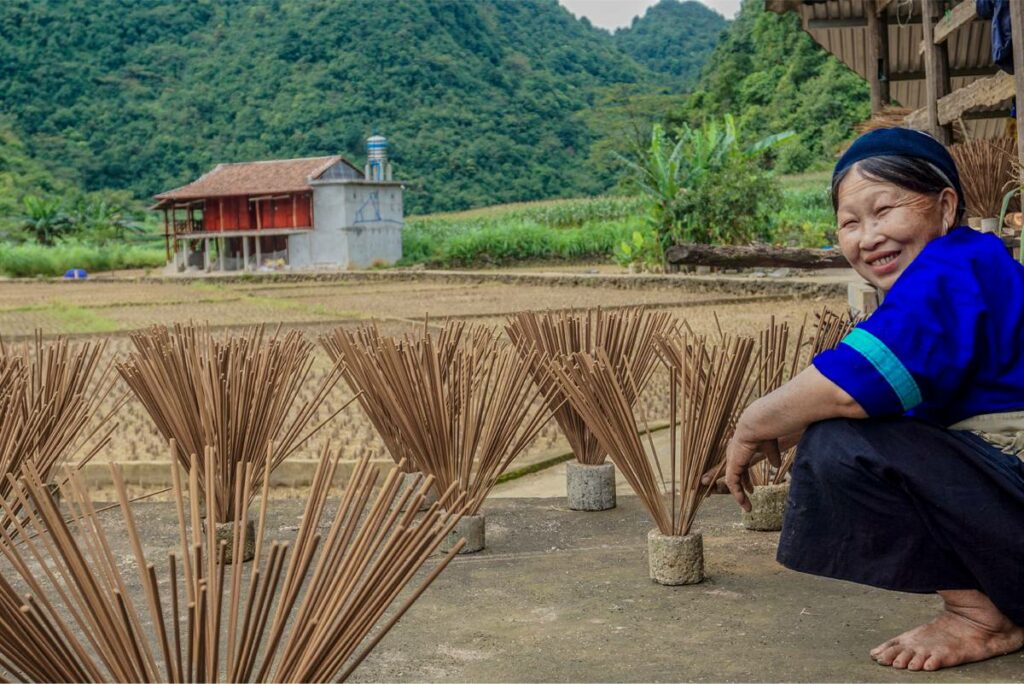 6. Visit local village
Also in this province there are many villages of ethnic minorities. Visit some to learn more about their culture.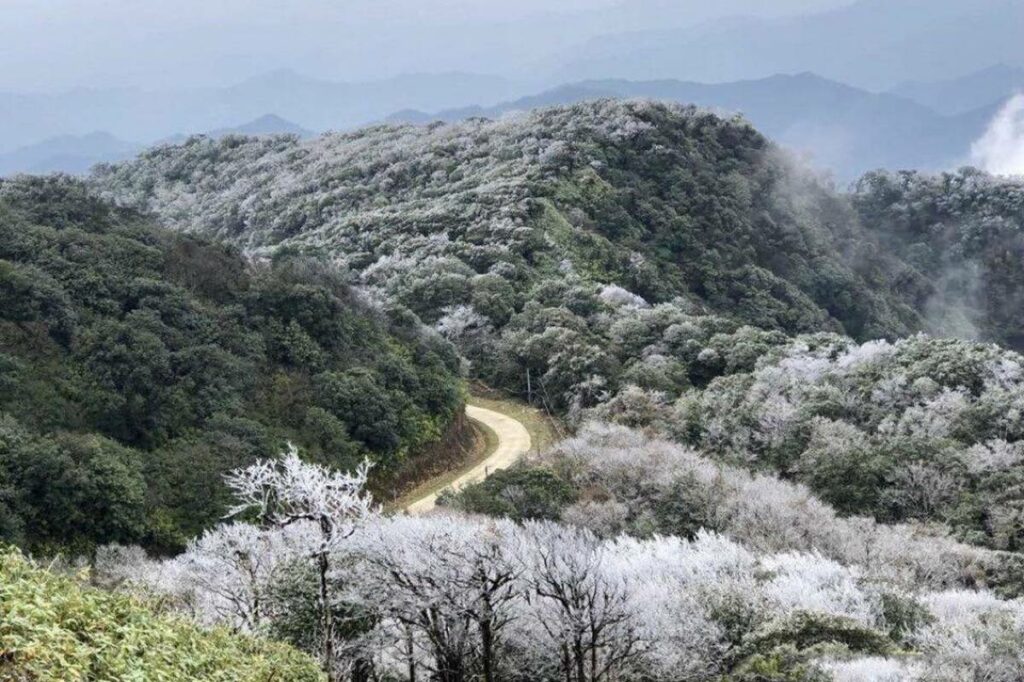 7. Phia Oac National Park
The Phia Oac National Park is known for its high peaks where snow can fall even in winter. You will also find extensive tea plantations here.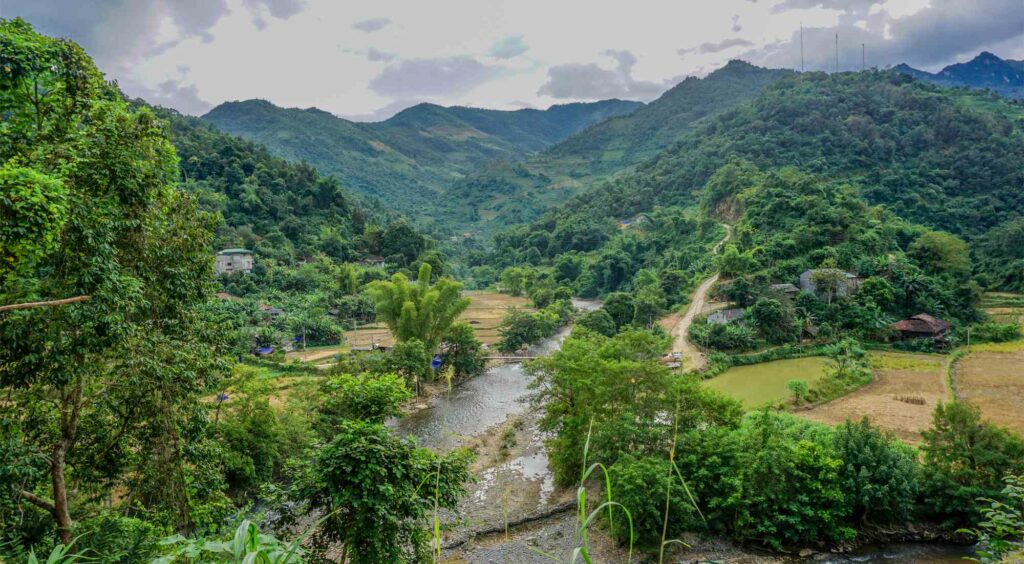 8. Driving through west Cao Bang
In the west of Cao Bang you will find a similar impressive mountain landscape as what you find in Ha Giang.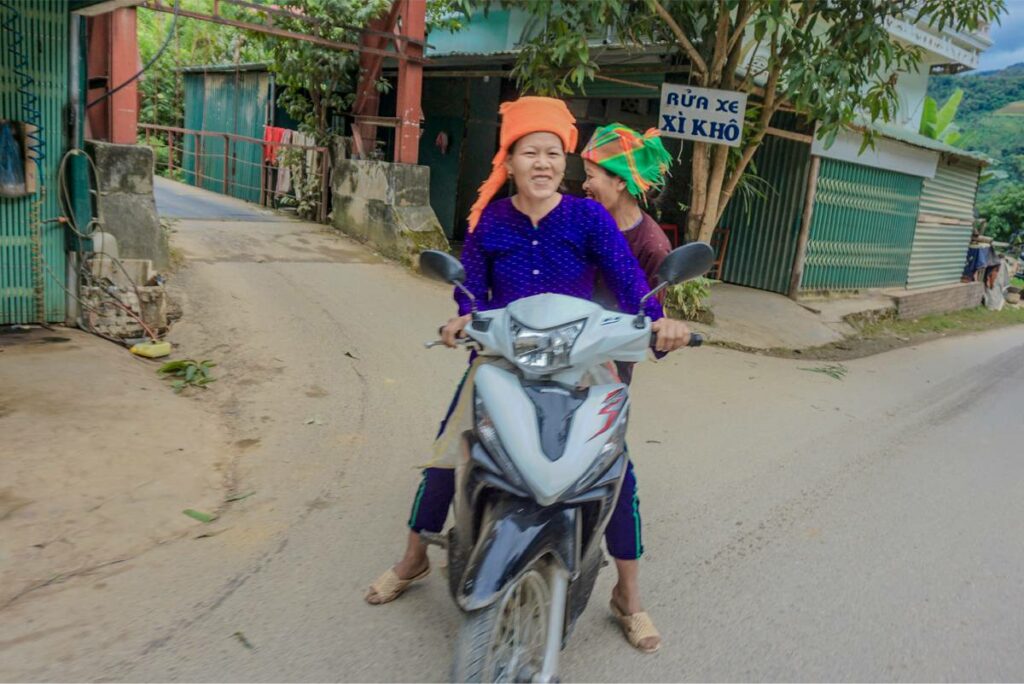 9. Local minority cultures
Learn about the ethnic cultures that live here. Go to a villages, stay in a homestay and visit local markets to get a picture.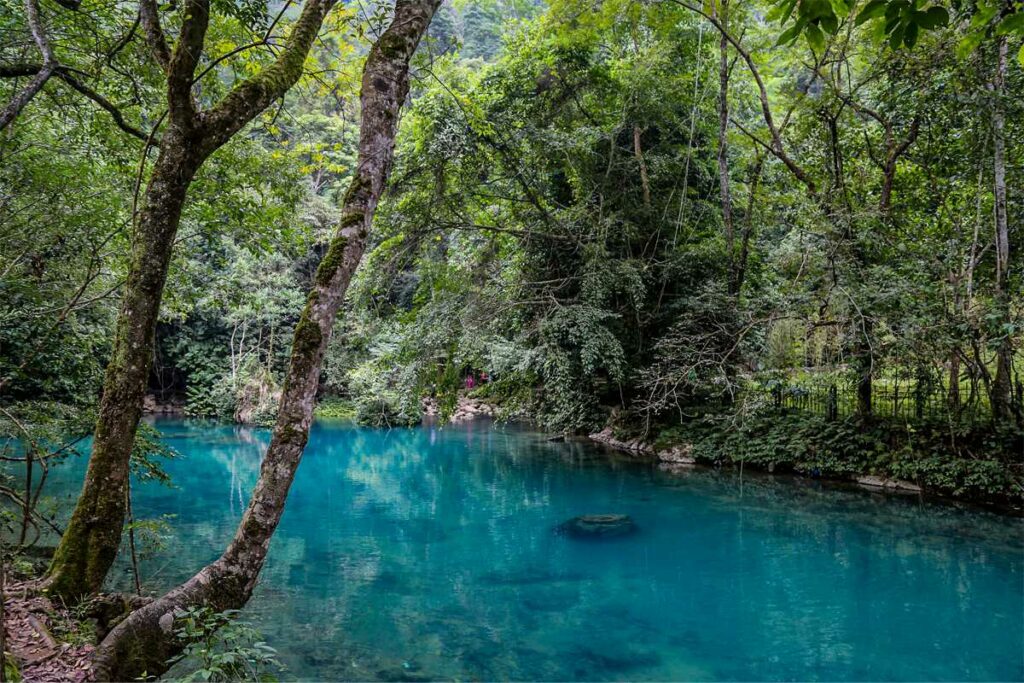 10. Pac Po Relic
Pac Po Relic is where Ho Chi Minh came back to Vietnam after many years abroad to build his resistance against the French settlers.