Of course you take your smartphone and maybe even your tablet with you to Vietnam. Only using your SIM card from home is not very practical. It is nice to be able to call and surf without having to worry about high telephone bills. The solution? Buying a Vietnam sim card! This way you are also not dependent on a WiFi signal that does not always exist or that is very slow.
Why a Vietnamese SIM card
You are not traveling to look at your phone all the time. Still it can be useful to have a Vietnam SIM card:
Translate: Not many people speak English in Vietnam. Having a translation app can be very useful.
Navigation: Google maps for when you are lost.
Reviews: Use Tripadvisor to find a good place to eat.
Checking the exchange rate: 500 to 500,000 banknotes in your wallet can be very confusing.
Book an accommodation: If you are still looking for a hotel, homestay or hostel.
Grab: When you want to reserve a taxi.
Social media and sending messages: Let your friends and family back home know that everything is going well or just to make them jealous with great photos.
Where can you buy a SIM card?
In 2016, the Vietnamese government tightened the registration rules for local SIM cards. They canceled more than 12 million cards that were registered illegally. In Vietnam, a SIM card must be correctly registered at the time of activation with the correct information from the owner, including name, date of birth and ID number (passport number).
For travelers, you always have to buy from an approved provider.
Airport
After you get off the plane, pass the checkpoints and collect the luggage, you will see many stalls or kiosks that all sell Vietnam SIM cards. They often sell tourist plans or sim cards that are slightly a bit more expensive then in the city, but relative speaking still very cheap. The biggest benefit for getting a sim on the airport is that you can straight away use it to book a Grab taxi or to find your hotel in the city.
In the city
A good place in town to buy a SIM card are the bright yellow stores called "thegioididong". You can find them everywhere in Vietnam. You can use their store locator to find the closest one.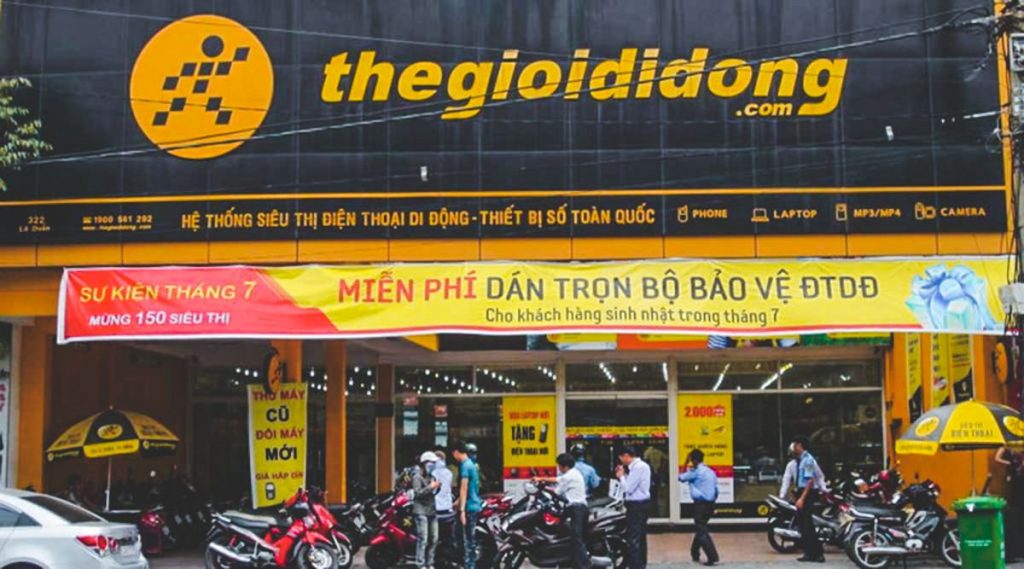 Store locator
You can find an official store of the provider via the links below:
Hostels & street verndors
Many hostels and street vendors also sell Vietnam SIM cards. These are often pre-activated SIM cards, which means that they can theoretically be closed at any time, or are not yet registered, which means that you have to go to an official store to activate.
Tips to look out for when buying a SIM card in Vietnam
You must show a passport at an official store to be able to purchase the SIM card.
Do not leave until you see that you have a network and are online.
Make sure your phone is unlocked. Read more here about what sim lock phone means.
Make sure you have something from a paper clip with you to remove your original SIM card from your phone and put your Vietnamese SIM in it.
How much is a SIM card in Vietnam?
Mobile data is very cheap in Vietnam. But how expensive a SIM card depends on the plan you choose. Do you opt for unlimited data, with a limit, whether or not to call and for 1 month or more. Calculate around 100,000 VND (less than $ 5) for the cheapest SIM cards.
Examples:
Prices for a data-only Vinaphone SIM at the airport in Ho Chi Minh City were 5 GB / 30 days cost 125,000 VND (about $ 6-7).
For those who also need calling and texting, there are many different packages available. Expect to pay 150,000 to 250,000 VND, depending on how much data, call and SMS credit are included.
Prices and data packages change a lot, so the above information is not up-to-date, but you never pay a lot for data in Vietnam, especially compared to European and US prices.
What is the best phone provider in Vietnam?
There are four mobile networks in Vietnam: Viettel, Vinaphone, Mobifone and Vietnamobile. Viettel has the largest network and most customers, closely followed by Vinaphone. Avoid Mobifone if you leave the beaten track, and there is no reason to choose Vietnam Mobile; it is the cheapest of the list, but has a very poor 3G service outside the largest cities. Viettel also has free roaming in Laos and Cambodia.
Best choice: Viettel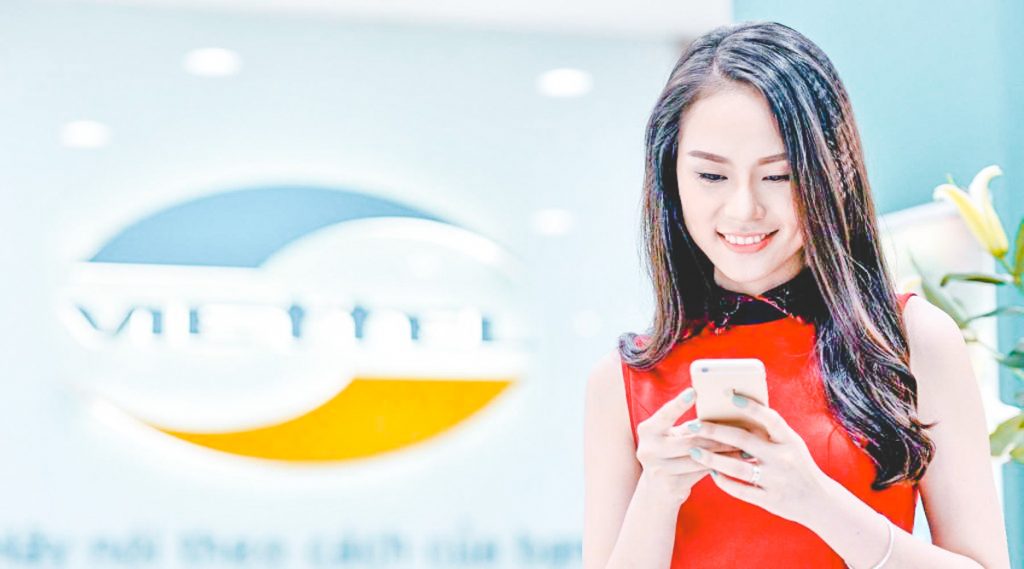 Tourist sim cards
Viettel Tourist Plans are prepaid plans designed for travellers from abroad. There are two tourist plans to choose from: (1) Tourist Voice subscription offers calling, texting and data; (2) Tourist data plan only offers data for mobile devices such as smartphones, tablets, USB 3G with many attractive offers and user-friendly. There is no contract required and it applies to your length of stay. Read more details on the website of Viettel.
Also Vinaphone has tourist plans. For 199,00 VND you get 100 minutes of local calls, 50 minutes international calls and 15 GB data for 15 days. Read more about Vinaphone tourist sim card on their website.
How to top up credit
To put more credit on your phone for both data and calls, you can simply go to a company store. Some stalls and corner stores also sell top up credit. If you buy a top-up from the street, they will give you a receipt with instructions on how to recharge your SIM card in Vietnamese. But the vendor will probably offer to do it for you even if they speak almost no English.