Dalat is one of the most adventurous cities in Vietnam. Mount biking over hills, walking through forests and climbing mountains are just a few adventurous activities that you can do here. But in our opinion the highlight is canyoning in Dalat!
What is canyoning?
Canyoning is one of the most spectacular outdoor sports you can do. Together with a professional guide you navigate your way through a gorge with waterfalls by abseiling, climbing, zip-lining, sliding, jumping and swimming. You don't need experience, just a little courage.
Safety
Is canyoning in Dalat safe? Yes it is very safe. Yet it is important that you choose the right company. Before you book, it is wise to check the reviews online to see if it is a reliable company that is fully certified with good equipment. A number of tips where you can book can be found here.
What does a day of canyoning in Dalat look like?
Most canyoning operators use the same route and schedule. On busy days it can happen that you have to wait sometimes. For this reason it is also nicer to sit in a smaller group. Below is an overview of what a day canyoning looks like:
You will be picked up in the morning at your hotel or hostel. You drive on a picturesque road to the south of the Dalat, where your adventure begins.
First you learn the basics of knots, wearing the armor, other things and the correct abseil technique. After the guides are satisfied that everyone understands the technique, you go to the first abseil experience.
The first abseil is from a cliff of 20 meters, where you arrive in the river below and can take a small dive.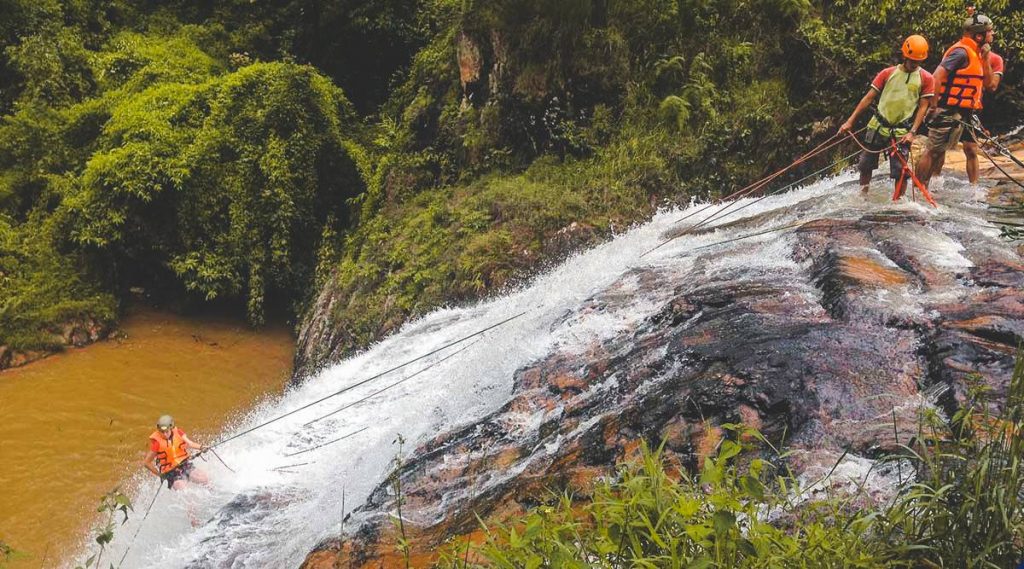 The second abseiling is from a waterfall of 25 meters high. Then there are 3 jumps from a cliff straight into the water; from 3 meters, 6 meters and 11 meters height.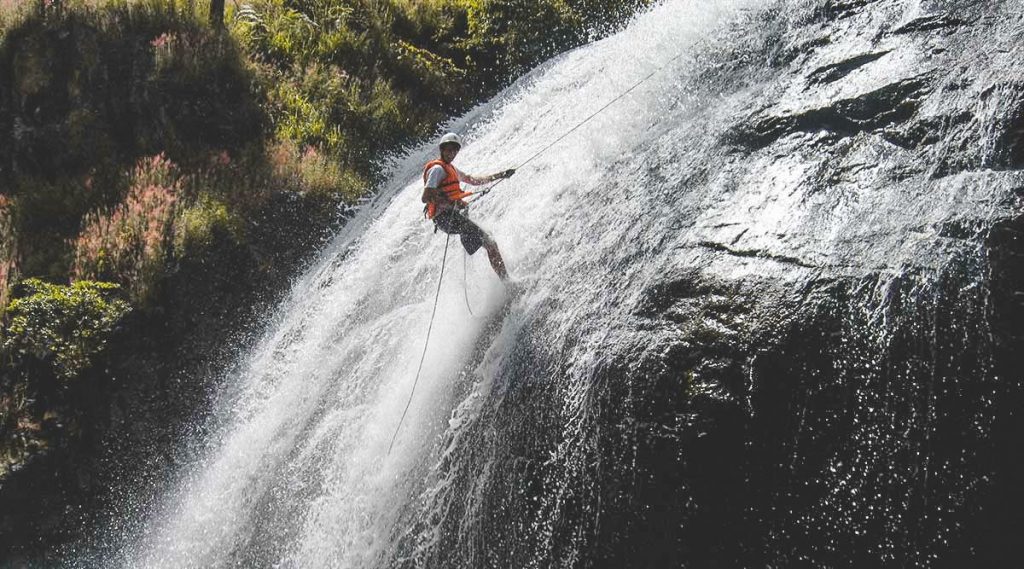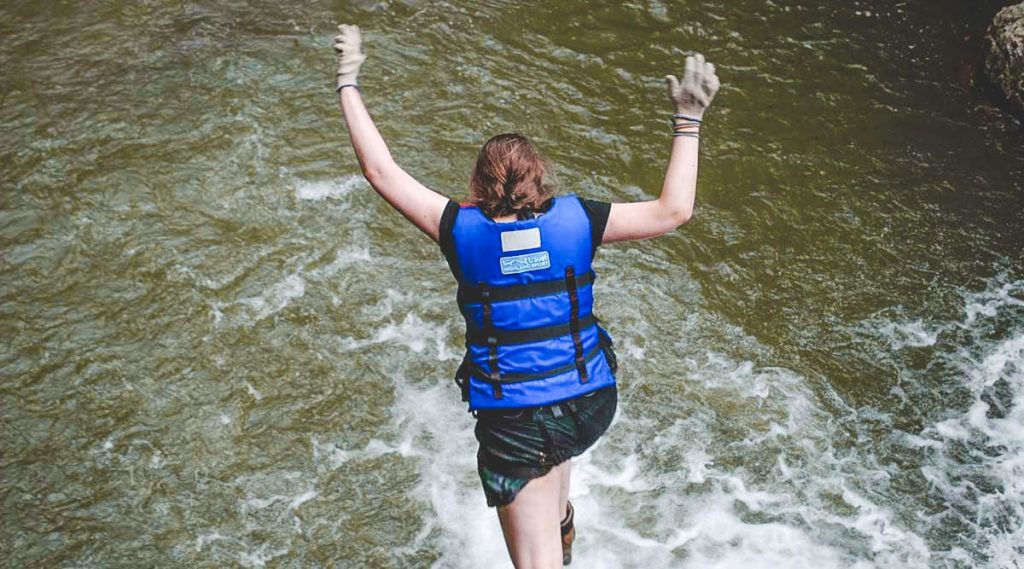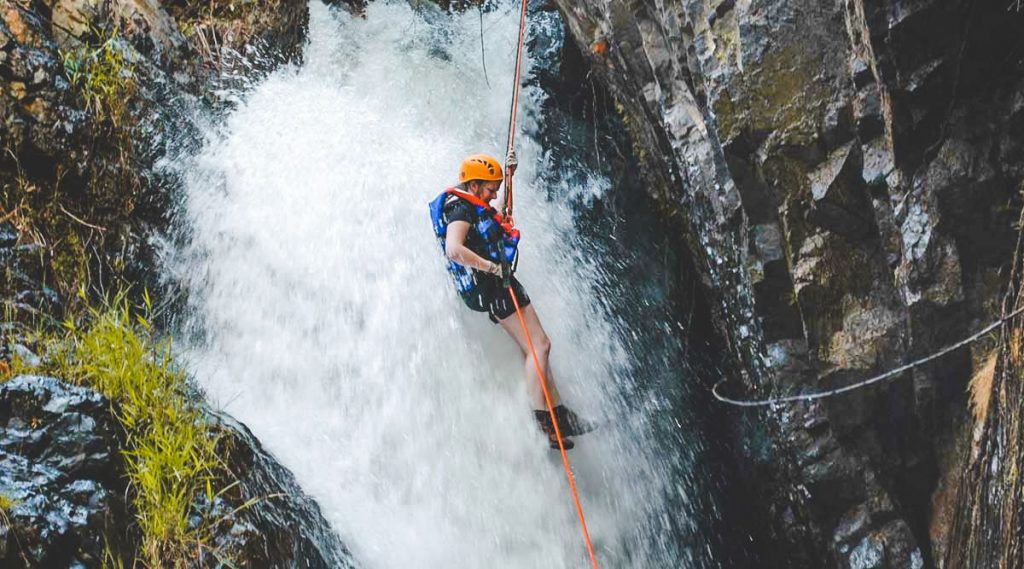 The third cliff is 11 meters high with the nickname "Fire in the Hole" or the perhaps better known name "Washing Machine", named after the wild water.
After that you will go down from a great zipline.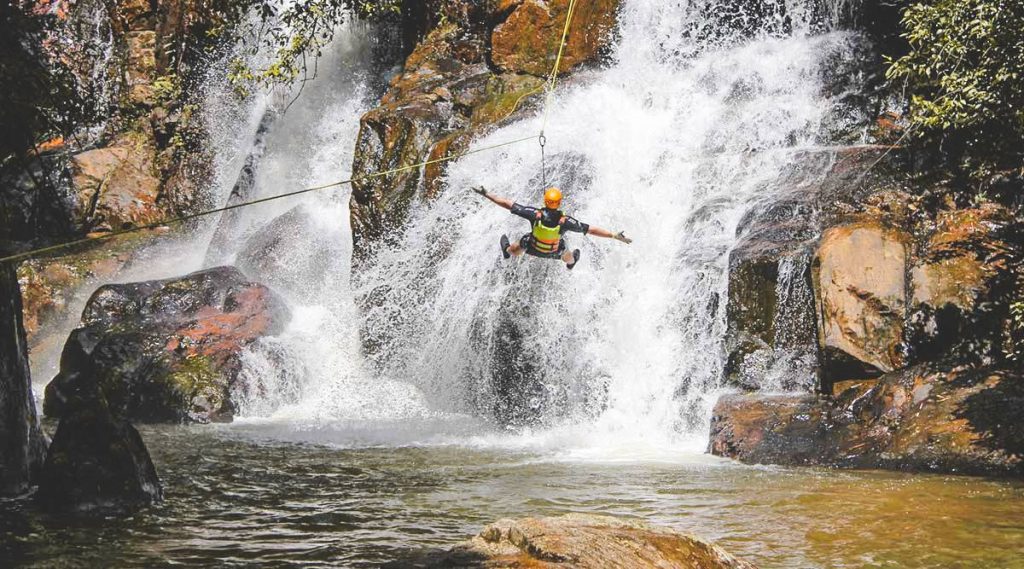 The following part consists of a number of natural slides.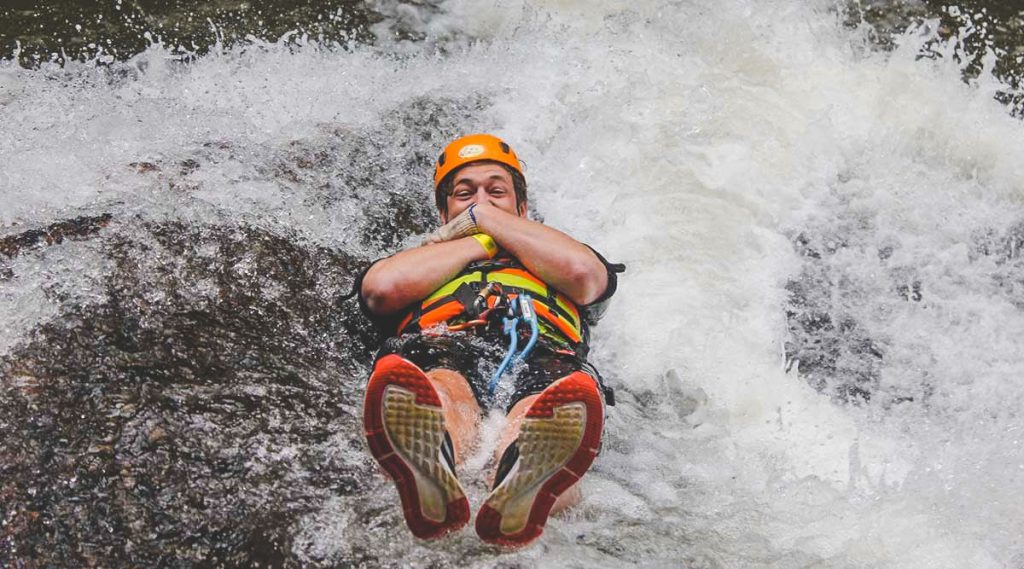 Halfway through the day you will receive lunch, which is included in the tour. At the end of the canyoning tour you will be brought back to your hotel or hostel.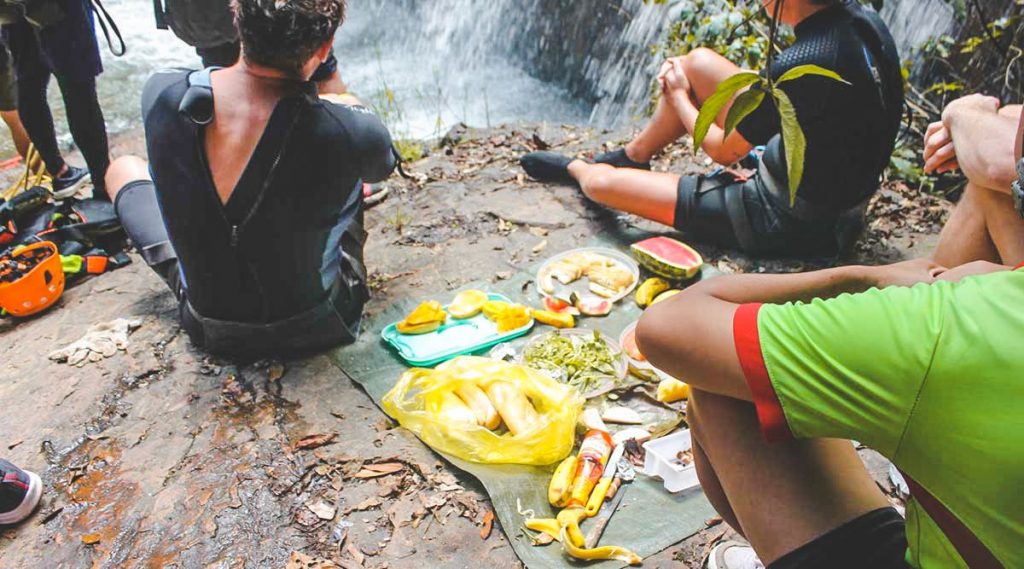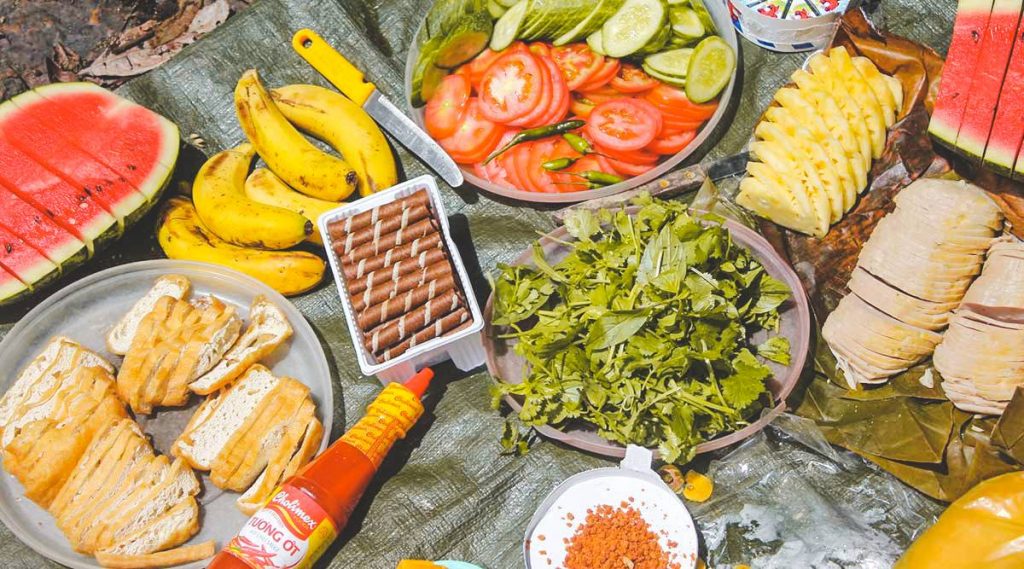 What to bring
Water resistant camera
Water shoes or sports sandals
Sunscreen (no cap or sunglasses)
Swimwear
T-shirt
Towel
Recommended companies
You don't have to book canyoning in Dalat far in advance. A number of canyoning operators who are highly regarded in Dalat:
Viet Action
Phat Tire Ventures Vietnam
Highland Sport Travel
Dalat Adventure Tours
Local Vietnam works with the two most well known and professional companies Viet Action and Phat Tire Ventures Vietnam.
Use tripadvisor to view more operators.
Canyoning price
The price for canyoning in Dalat is the same at most companies: $ 72
If a canyoning tour is a lot cheaper, check the following:
Do they do the full canyoning program as mentioned above, or less (this option is also offered).
Does the company have the right licenses. This is difficult to check, but through the reviews on tripadvisor you often find out if this is a serious company.
.