Vietnam is a country rich in history and traditions, with a mix of cultures, languages ​​and historical backgrounds. The country has been shaped over the centuries by combinations of traditions and foreign influences. The diversity in regions also ensures diversity of the culture in Vietnam.
You will find a different culture in every city and region in Vietnam. If it's the first time for you in Vietnam, you won't see the differences as well. You do not understand people well yet and you are too overwhelming of all impressions. For this reason too, this list of cultural sights and activities is useful when planning your trip.
1. Hoi An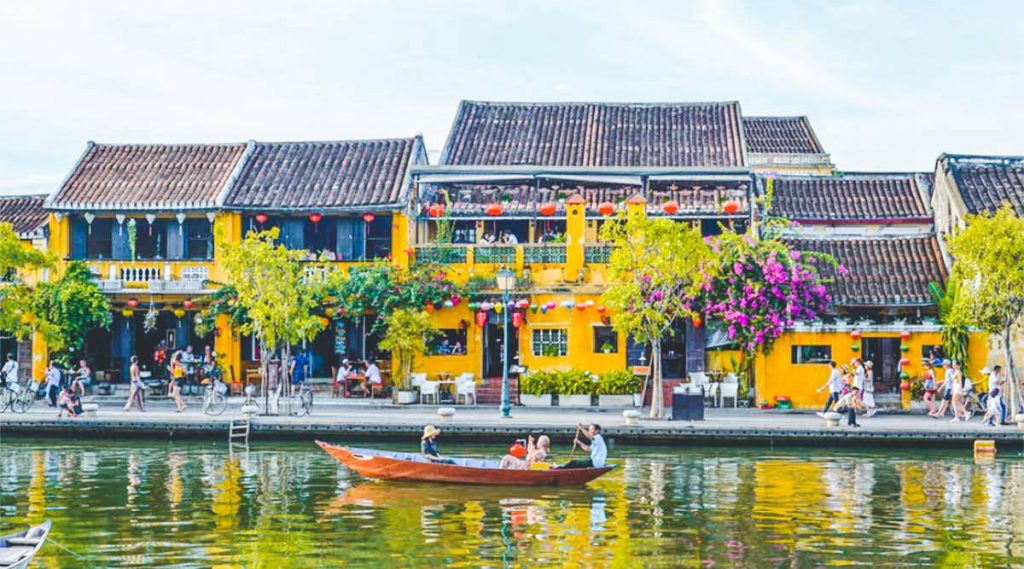 If you want to experience Vietnam's rich cultural past, Hoi An Ancient Town, a UNESCO World Heritage Site, is the best destination. This city is a well-preserved example of a trade port in Southeast Asia that flourished in the 16th and 17th centuries. In its heyday, Hoi An welcomed traders from Japan, China, Spain and the Netherlands and became known as a place of cultural exchange. Nowadays you can experience the culture in the old town through historical museums, heritage houses and of course food and shopping. Rich cultural experiences await around the streets of Hoi An Ancient Town.
Activities
Explore the old city: Walking through the streets is already a cultural activity. In addition, there are also a number of museums and buildings that you can visit.
Craft villages: Around Hoi An there are a number of craft villages, where you can see and learn how certain crafts are practiced, such as making pots and working the land with water buffalo.
Cooking course: Hoi An is the most popular place in Vietnam to take cooking classes. In addition to learning to cook Vietnamese, you often also visit a local market.
2. Hanoi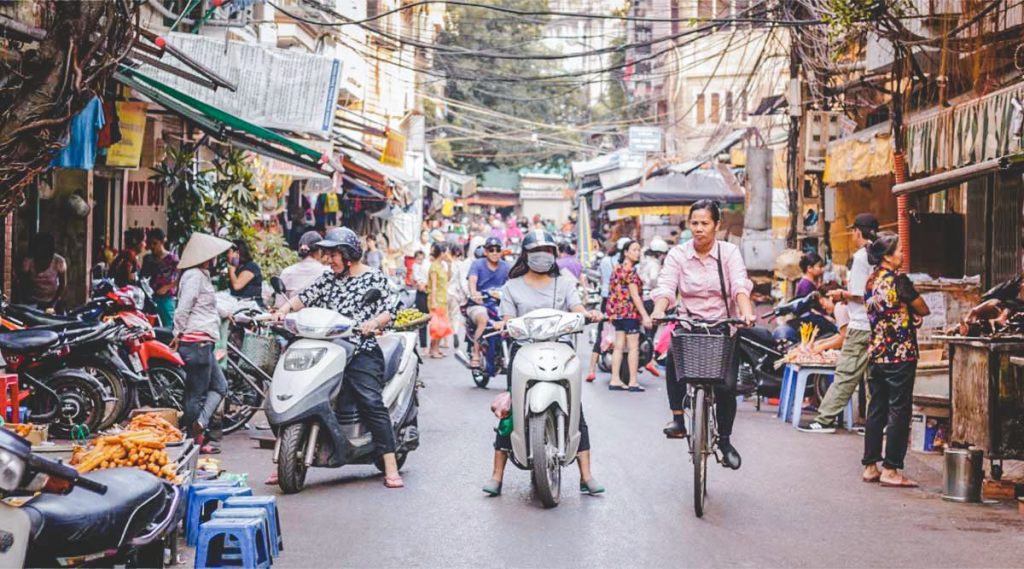 Hanoi is influenced by both the local Vietnamese culture and that of the various colonial powers that once occupied it. The Chinese were in power at different times in history and the French were for a long time colonial rulers of Vietnam. In Hanoi you will find various buildings, traditions and even food that comes from this colonial era.
Activities
Museums: There are several museums in Hanoi that tell about the culture and the colonial past of Vietnam.
Explore the Old Quarter: The nicest way is probably just to wander around the Old Town, with local street life, French architecture, Chinese temples and Vietnamese historic buildings.
Water puppet show: A special form of traditional entertainment is a water puppet show.
3. Ha Giang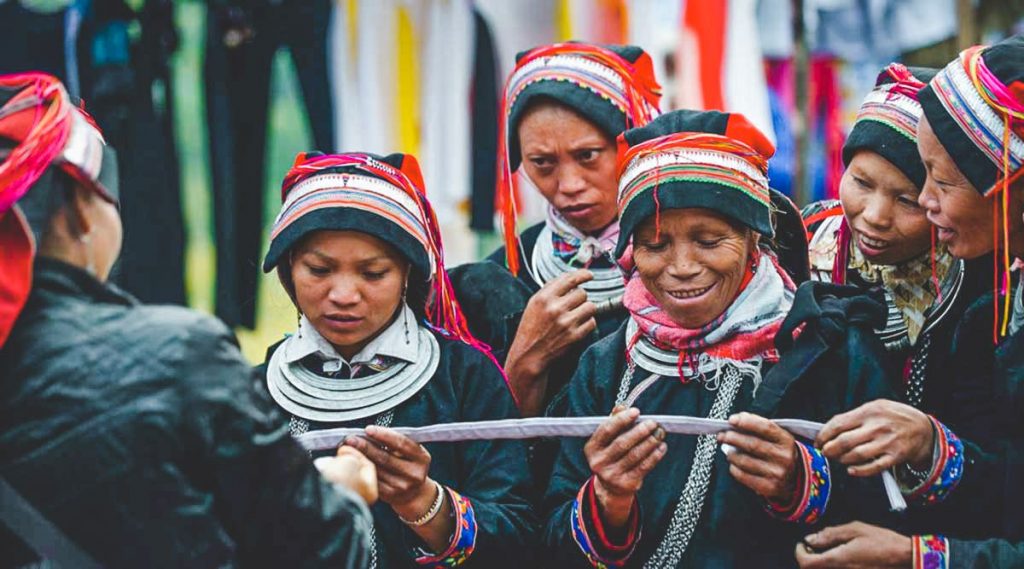 The reason why Ha Giang is on this list of best culture in Vietnam is mainly because this area is not yet touristy. All villages with ethnic minorities (hill tribes) and local markets still feel very unaffected. Thanks to this ethnic diversity, you cannot see more merger traditions than Ha Giang. Each of these ethnic groups has its unique use in the field of marriage, religion, festivals and funeral.
Activities
Motor tour: You can of course go on a motorbike ride yourself. An alternative is behind a local motorbike guide. In addition to being a bit safer, a guide can tell you more about the area, put you in touch with the locals and show you places you would never go to.
Visiting markets: One of the best ways to experience local life is by visiting a market. Markets in Ha Giang are often a mix of diverse ethnic groups, where not only cattle, vegetables and meat are traded, but it is also a meeting place to see old friends and share stories.
4. Sapa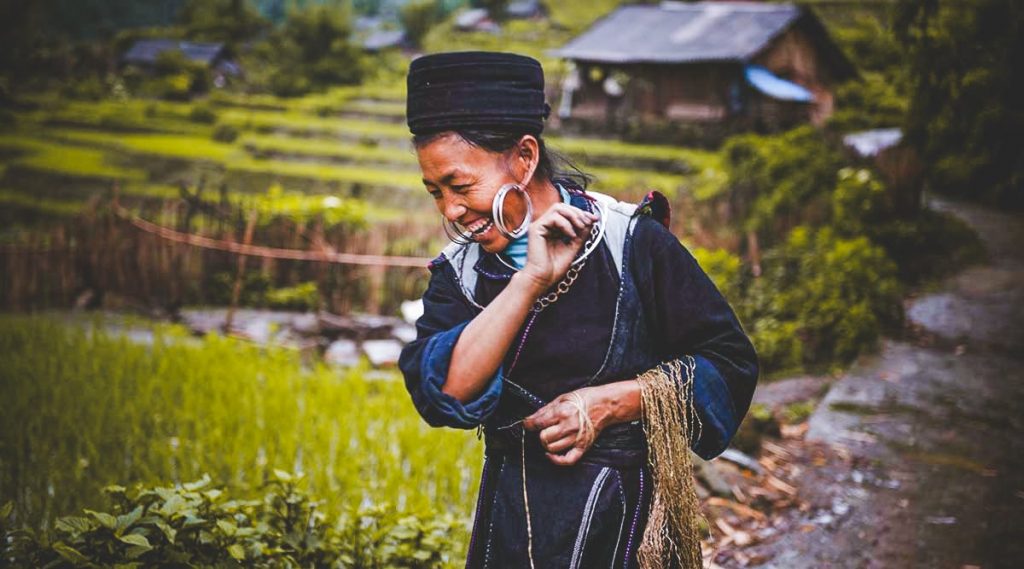 What makes Sapa so great is that tourism has made the local culture a lot more accessible than Ha Giang, for example. A lot more is being organized in the field of activities. What is especially nice is the way you can explore this culture; With a trek in Sapa you walk from village to village where you encounter several ethnic groups. You walk through villages where you see the local life and past the rice fields where residents are busy working the land in traditional ways.
Activities
Trekking: Walking from village to village is an adventurous way to get to know the local culture.
Markets: In Sapa itself you have a market, but you also have a number of more authentic markets around Sapa that you can visit in a day trip.
Homestay: Staying in a homestay is the most unique way to get in touch with a local culture. Staying in a homestay means staying in a cabin with a local ethnic family where you will be cooked on a traditional open fire.
5. Hue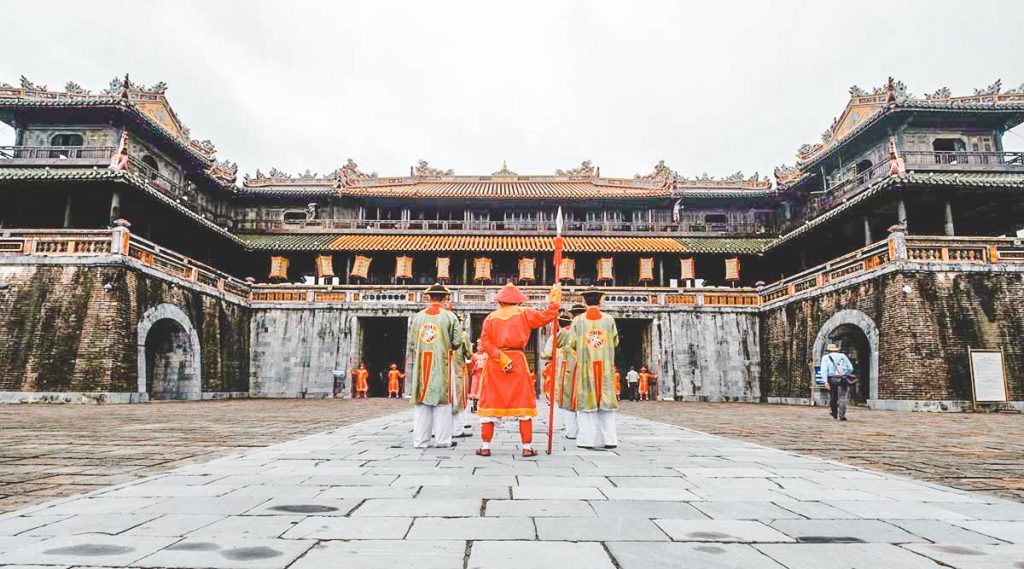 If you like history or discovering exotic cultures, you can't skip the former royal capital of Vietnam. The city represents the power of the disappeared Vietnamese empire. Hue is a city full of monuments, temples, palaces, tombs and pagodas that attract tourists from all over the world and a rightful place in the list of top culture in Vietnam.
Activities
Imperial Palace: The best thing to see and learn from this history is to visit the Imperial Palace and other centuries-old palaces, tombs and temples.
Boat trip: You can take a boat on the Perfume river and visit various sights along the river.
DMZ: If you want to find out more about the war past, visit the DMZ (demilitarized zone).
6. Ho Chi Minh City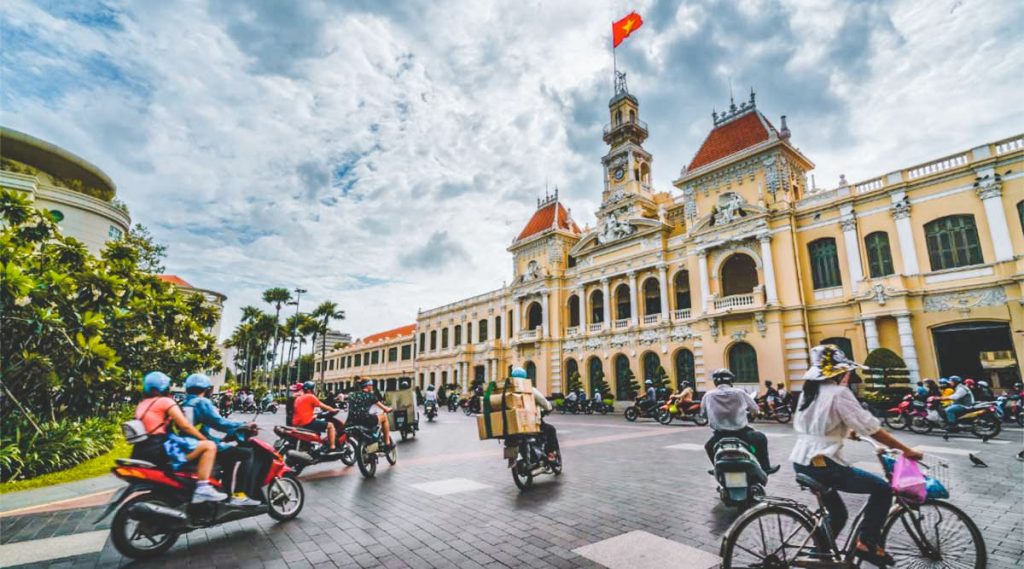 The culture of Ho Chi Minh City is shaped more by the West than anywhere else in Vietnam. Especially because the Americans have been sitting here for a long time. Not only during the war, but also before trading. For this reason you may have a less old image of the city, but the feeling you get here is unique. Also because the city is the economic center of the country, people from all over have come here. It is actually one big mix of Asian and Western cultures. The buildings also show this; from museums about the Vietnam War to tall skyscrapers, from French colonial buildings to the hippest nightclubs in the country and from ancient Chinese temples to large shopping centers.
Activities
Motor tour: The best way to explore Ho Chi Minh City is on the back of the motor. You feel like a real local. A guide will drive you through the busy streets full of other motorbikes and scooters to famous and unknown sights. A very nice variation is a food tour with the motorcycle. Your guide will take you to the back of the bike to various street tents and local restaurants in the city, where you can try the great Vietnamese food.
Vietnam War sights: If you want to know more about the war, you can do so in various places. The best known are the War Remnants Museum, Cu Chi Tunnels and the Independence Palace, where the war ended.
7. Mekong Delta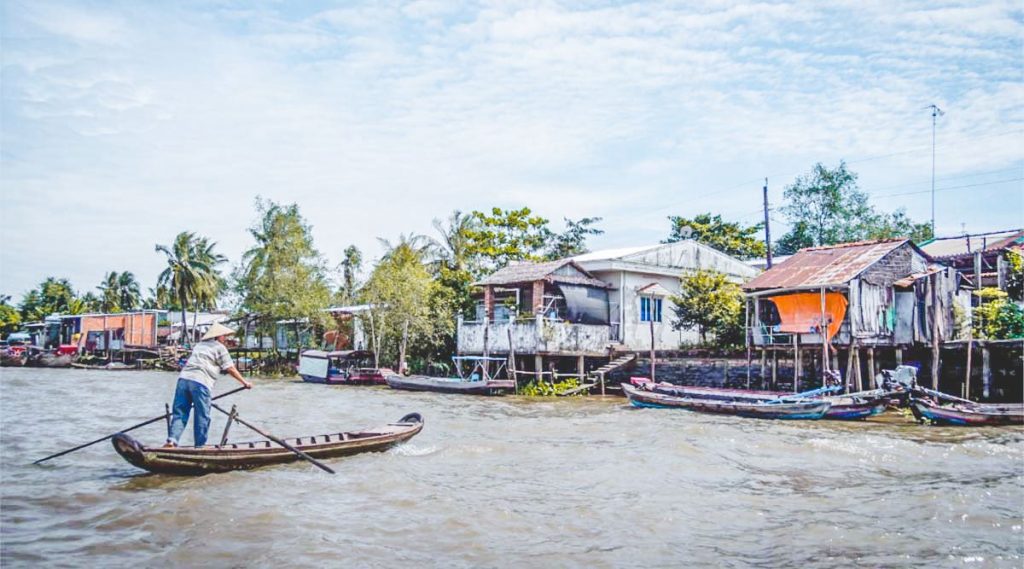 The Mekong Delta is inhabited by different cultures. The majority of people in the area are Vietnamese and Khmer, with nearly 2 million people the second largest ethnic group. Because of the different ethnic groups in the Mekong, you will also find different customs, parties and cultures. Because the people live in a delta, the way of life is also different from the rest of Vietnam. Here much more is about water; houses are built on stilts and there are even floating markets.
Activities
Boat trip: The Mekong is a river delta, and the best thing to see is from a boat. From here you can see the local life and visit various villages.
Local factories & plantations: The Mekong Delta is very fertile. You can visit various fruit plantations, but also local factories such as a coconut candy factory.
Floating markets: One of the highlights of the Mekong Delta are the floating markets. Here you can see how people buy and, in particular, buy and sell food from their boat on the water.
Cycling: Another way to visit different villages and view the local life in this area is by bicycle.
8. Dalat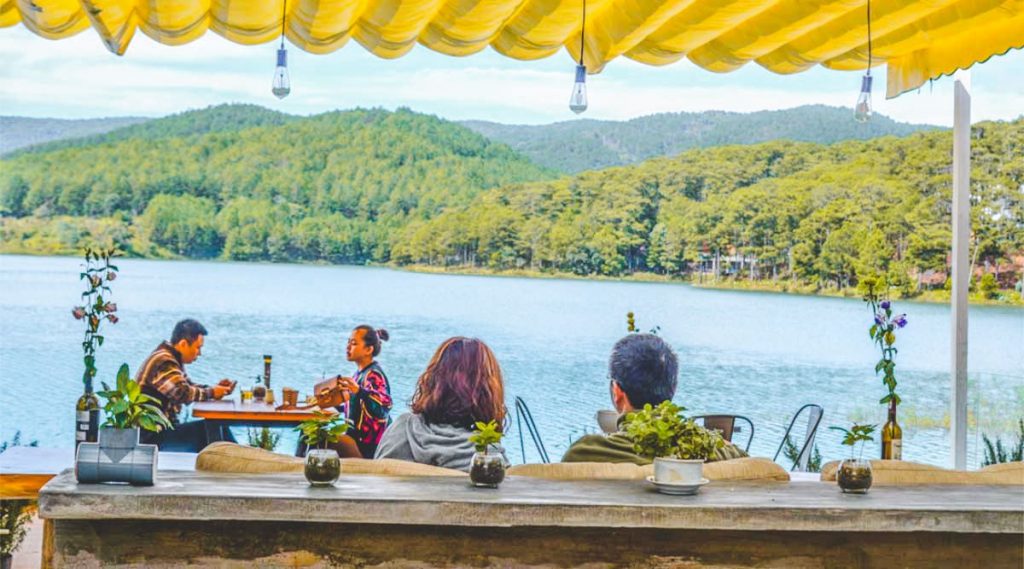 Dalat has a very modern Vietnamese culture and that is precisely why you should visit this destination. This is one of the most popular cities in Vietnam where young Vietnamese come to celebrate their holidays. At lakes, forests, plantations, lookout points and coffee shops you can see young Vietnamese selfies, take photos or complete photo shoots everywhere. The culture around freshly made products such as coffee is particularly large. The special shops and coffee shops where these products are sold are built as uniquely as possible and arranged to receive as many selfie-making Vietnamese as possible.
Activities
Coffee shops: Be sure to visit one or more coffee shops (even if you don't like coffee, there is plenty to get). Some have unique decor or great views of a lake or tea plantations.
Easy rider tour: Dalat is a pleasant city, but the best is especially the beautiful surroundings and the best way to see it is on the back of a motorcycle. Easy riders, local guides on a motorbike, show you the waterfalls, forests, tea plantations and hidden places in the area.
9. Kon Tum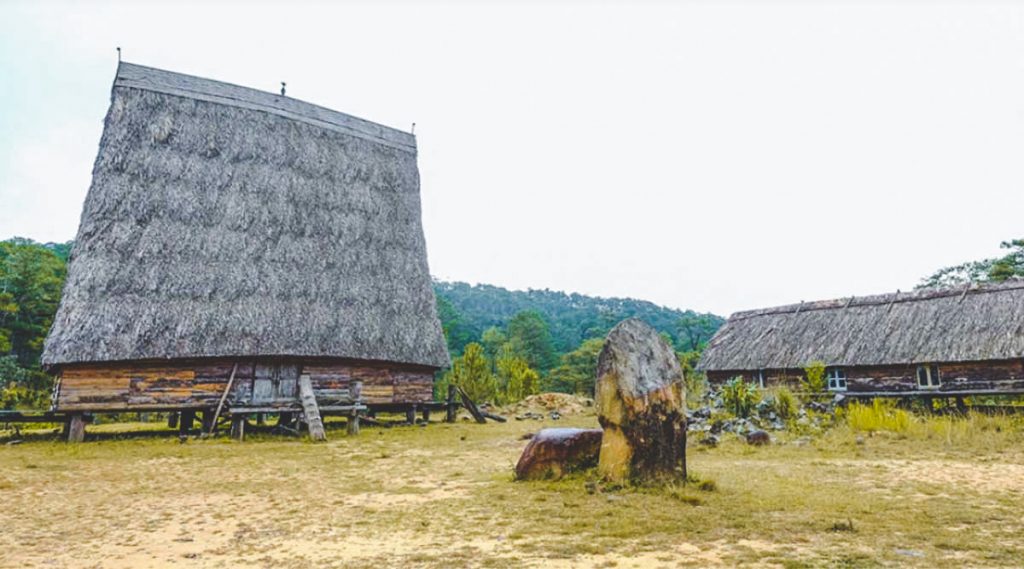 Kon Tum is a surprisingly interesting and charming place where almost no tourist comes. The area around Kon Tum houses various ethnic minority communities that are very welcoming when they see a tourist. The area has seen heavy fighting during the war and the city itself has also been destroyed in the last battles of the war.
Activities
Ethnic minority villages: Because there is almost no tourism here, you have to go exploring yourself. Visit the ethnic minority villages in the area, where it sometimes seems as if nothing has changed for years.
10. Ninh Binh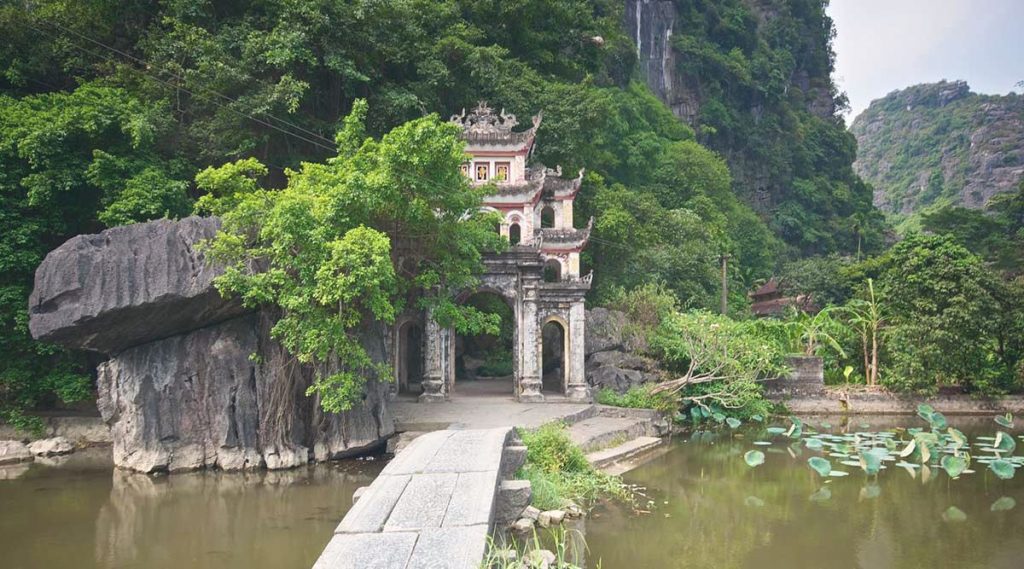 Ninh Binh was the cultural and political center of Vietnam during the reign of Dinh Tien Hoang King in 968. You will find here, among other things, the first capital of Vietnam, Hoa Lu. Twelve kilometers from Hoa Lu is the huge Bai Dinh pagoda, which was only opened in 2010. This is the largest Buddhist complex in Southeast Asia. In Trang An there are archaeological sites with evidence of human life in the caves that date back to 30,000 years ago. You will also find various temples and pagodas spread throughout Ninh Binh.
Activities
Explore the area: Explore the local culture in Vietnam by bike, motorbike or tour.