Vietnam attracts travelers for it's beautiful nature, with mountains and green rice fields in the north to the fascinating rivers of the Mekong Delta in the south. But with old traditions and long history, there is a lot more in Vietnam. It has many historical sites and ancient temples. Here is an overview of the most impressive and beautiful destinations in Vietnam!
1. Ha Giang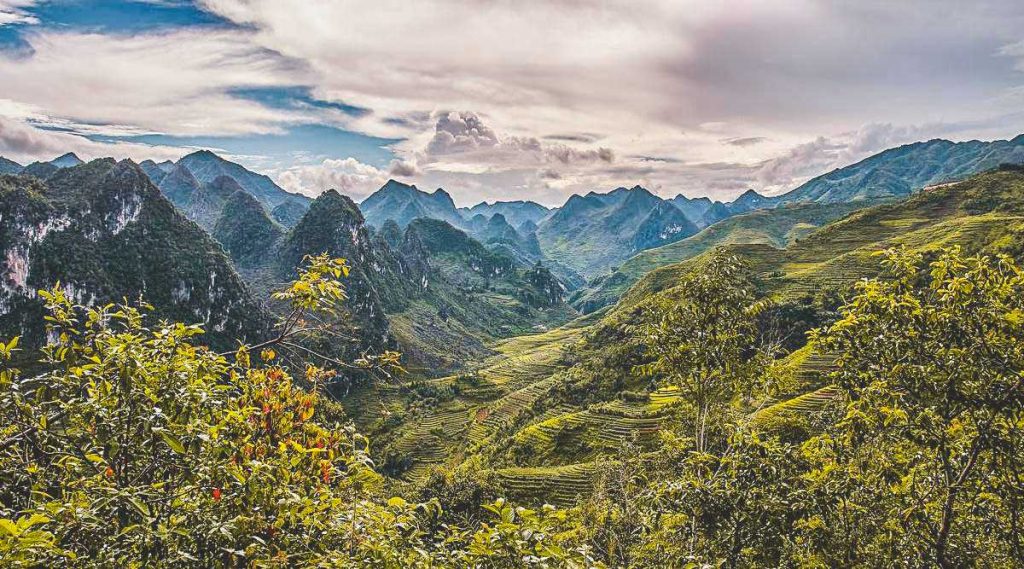 Ha Giang is without a doubt the most beautiful destination in ​​Vietnam! The provionce is located on the border with China and has impressive mountains, local hill tribe villages and green valleys. Because it is not the easiest place to reach, it is less crowded and you can explore the rough beauty of Vietnam in a way that few other places are possible. If you love adventure and nature, you will love Ha Giang because of the unspoilt nature and diversity of ethnic minorities in the villages that are connected by the steep winding roads through the mountains.
2. Hoi An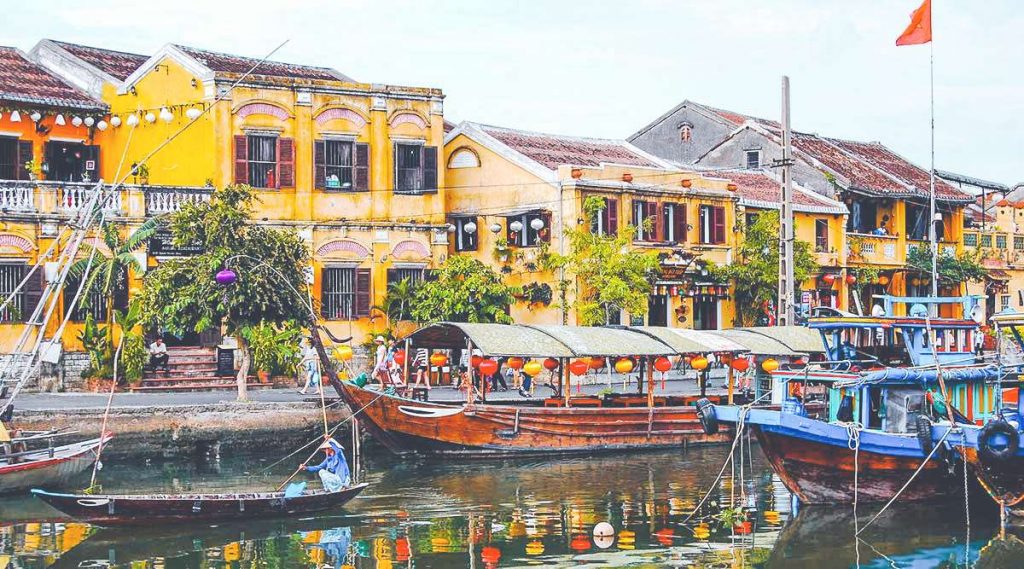 Hoi An is on every list of the most beautiful destinations in Vietnam. The most atmospheric city in Vietnam and perhaps in the whole of Southeast Asia is a well-preserved old trading city. The city is full of picturesque historic houses, pagodas and cafes. It is extremely popular to buy handmade clothing. The magical atmosphere of the city comes alive in the evening when the houses, temples and shops are lit by lanterns.
3. Halong Bay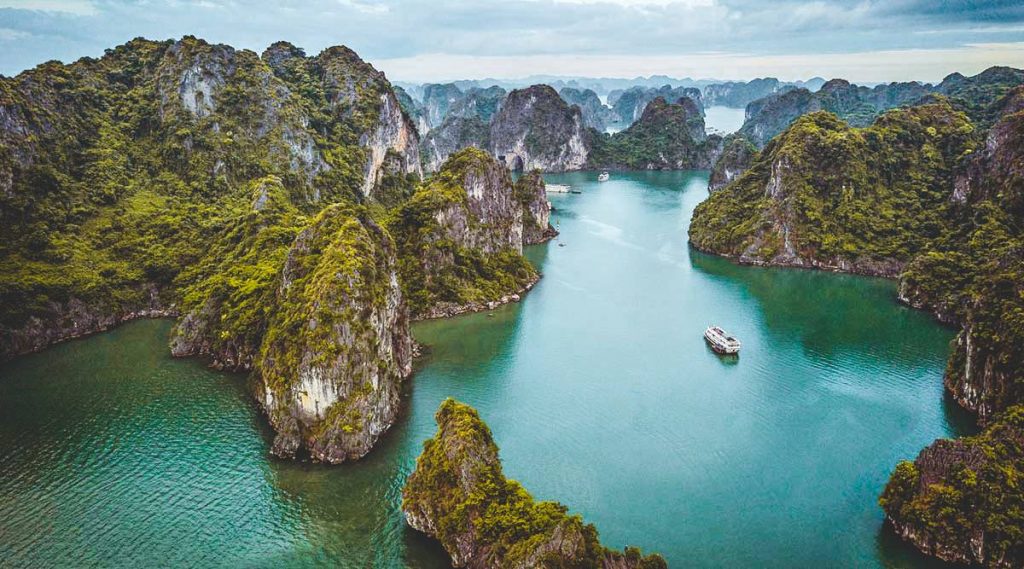 Halong Bay is one of the most touristic destinations of Vietnam, but this does not detract from the experience. The karst mountains of Halong Bay are one of the world's most fascinating seascapes and are on the UNESCO World Heritage List. The landscape of the bay can best be seen by cruise. Choose at least a 2 day and 1 night cruise to see the iconic views of Halong Bay.
4. Dalat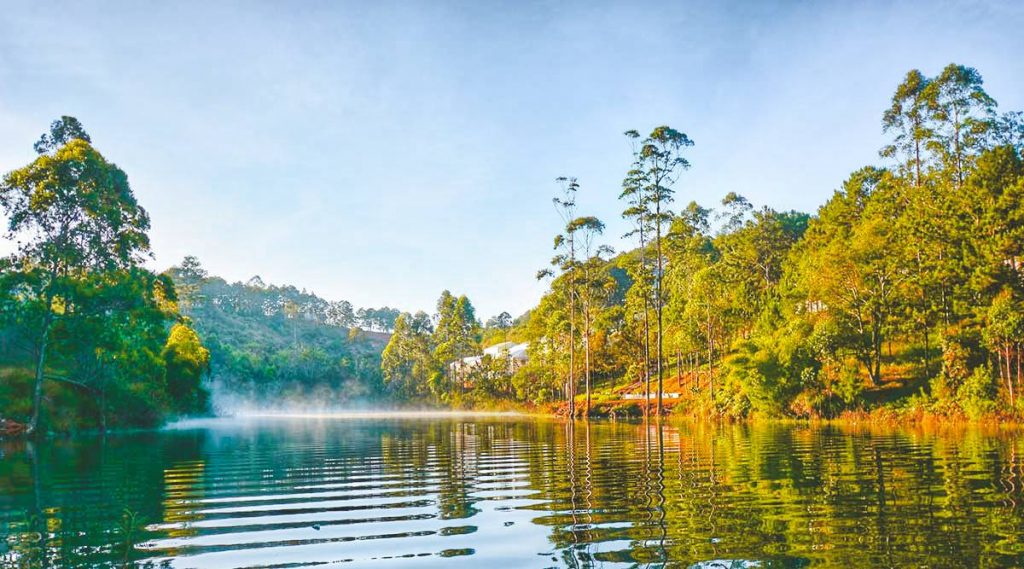 Dalat has been popular with international tourists since the time of the French colonialists. The French villas are scattered in pine forests and the entire city is centered next to a beautiful lake, with numerous nearby waterfalls and hills that contribute to the natural appeal. Dalat is also fast becoming one of the most important adventure sports hubs in Vietnam, with abseiling, canyoning, mountain biking, hiking and rafting.
5. Sapa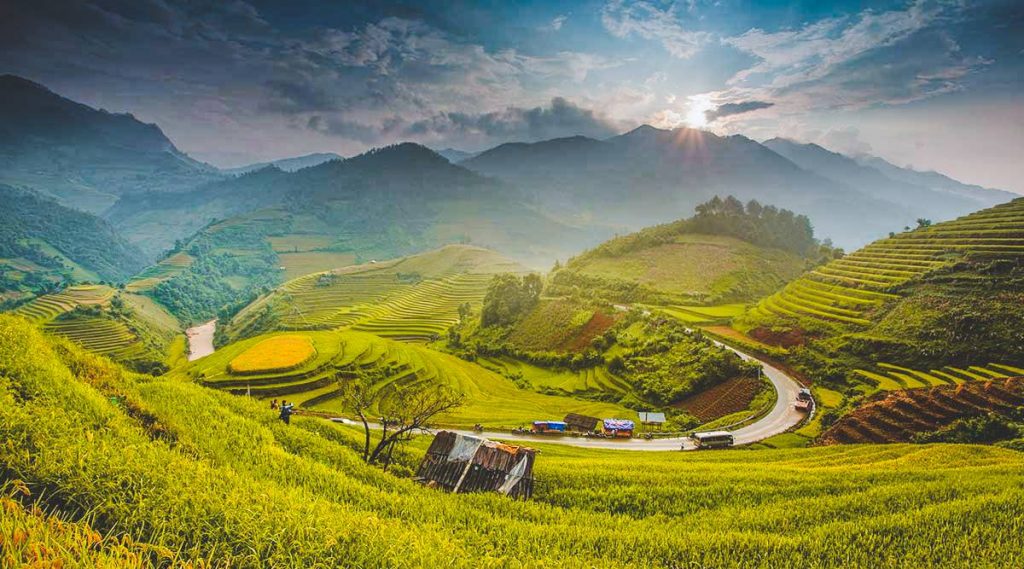 Sapa is surrounded by beautiful mountains, rice terraces and various mountain tribes in the remote northwest of Vietnam. It is a quiet village that is often used as a base for hiking in the valley and exploring the rice fields and traditional villages.
6. Phong Nha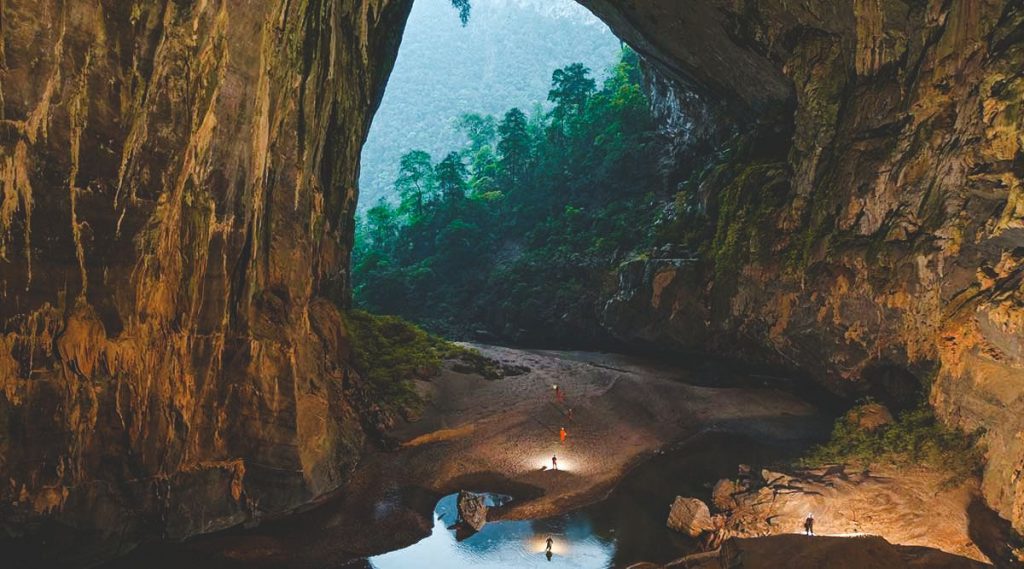 Hills covered in rainforest, and mountain rivers that run through gorges, above ground, the Phong Nha-Ke Bang region is one of the most spectacular national parks in Vietnam. Go underground for more evidence that this area should be part of your Vietnam travel route. A happy selection of travelers can experience the Hang Son Doong, the world's largest cave, but more accessible are the ziplining and kayaking sensations of Hang Toi (Dark Cave), the Phong Nha cave and Paradise Cave.
7. Mai Chau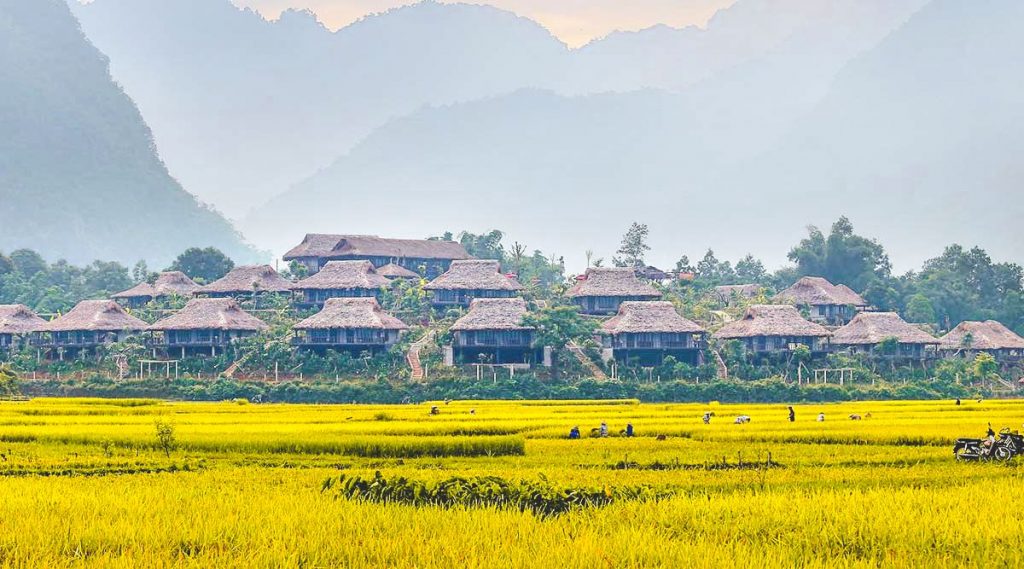 Mai Chau is a rural valley with towering cliffs, a unique culture and a relaxed atmosphere. Get on your bike and ride along the rice fields and through villages of ethnic minorities. Pu Luong Nature Reserve is located on the outskirts of Mai Chau, ideal for walking and exploring local villages, rice fields, rivers and jungle.
8. Ninh Binh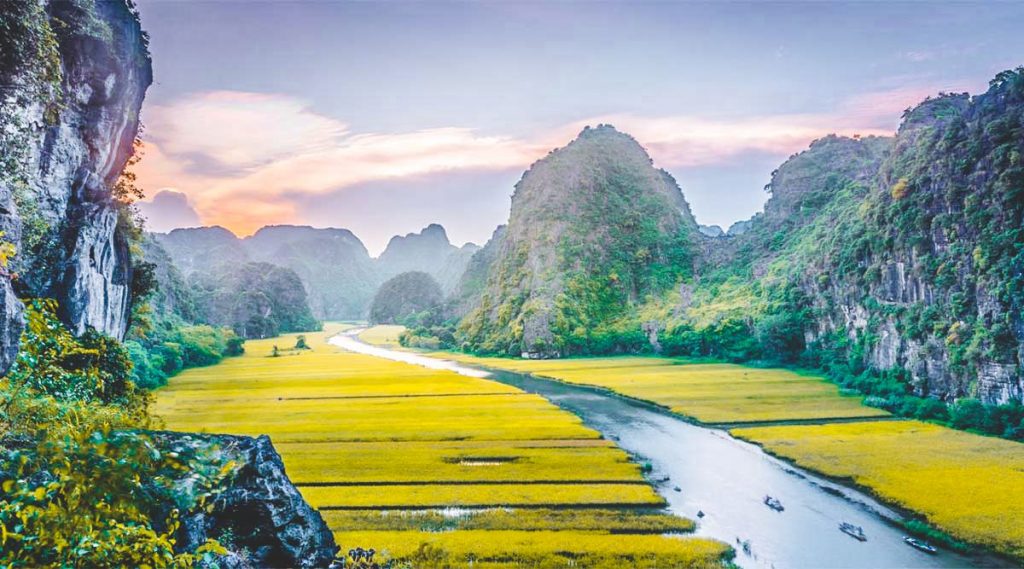 Also known as "Halong Bay on land", Ninh Binh is full of steep karst mountains that rise amidst tranquil rice fields, rivers and dotted with temples and ancient settlements. The best way to explore the area is by taking a scenic boat trip through the mountains or by bike.
9. Hanoi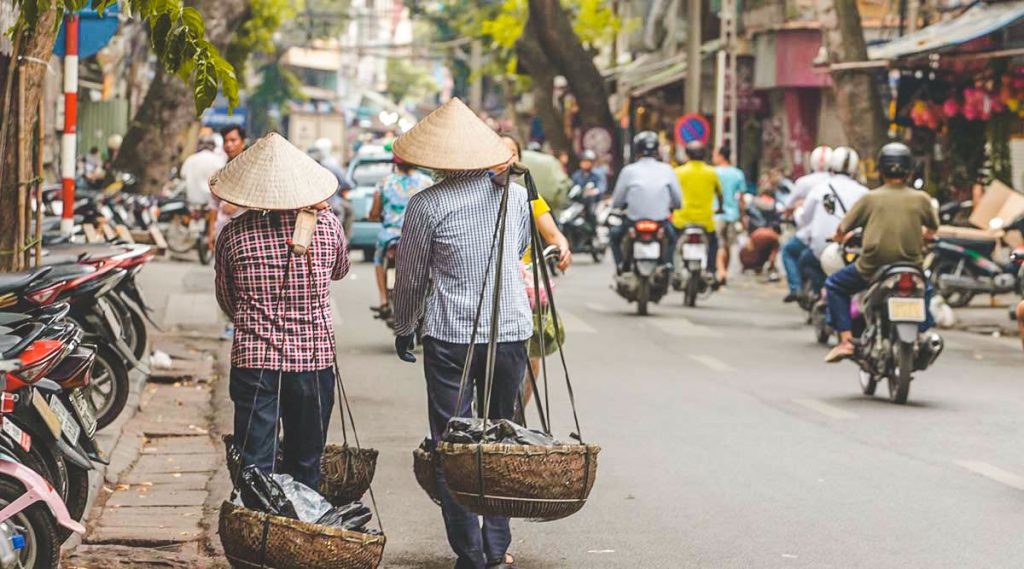 Hanoi, the capital of Vietnam, has withdrawn its hostile war-torn image as one of the best and most culturally important cities in Southeast Asia. There are countless museums that offer visitors a chance to better understand Vietnam's history of revolution, war and art, while the confused web of streets in the historic old quarter is a great place to wander around. In addition, there are many other places of interest such as ancient temples, pagodas, markets, bridges and a historic citadel.
6. Con Dao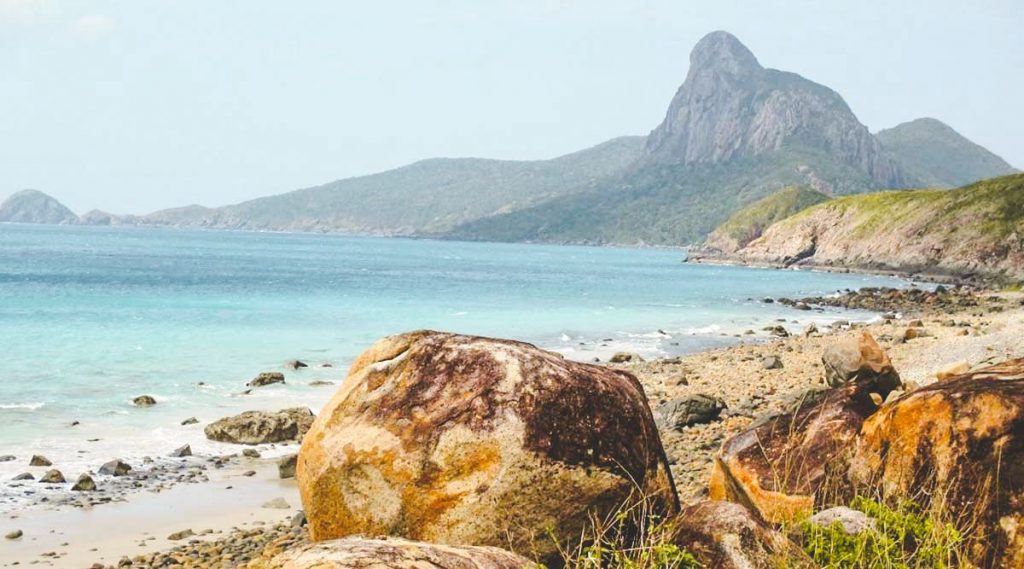 Once a hell on earth for a generation of political prisoners, now Con Dao is a heavenly destination of secluded beaches, unspoilt dive sites and varied nature. It is a beautiful place to look for that dream beach by bike.
11. Hue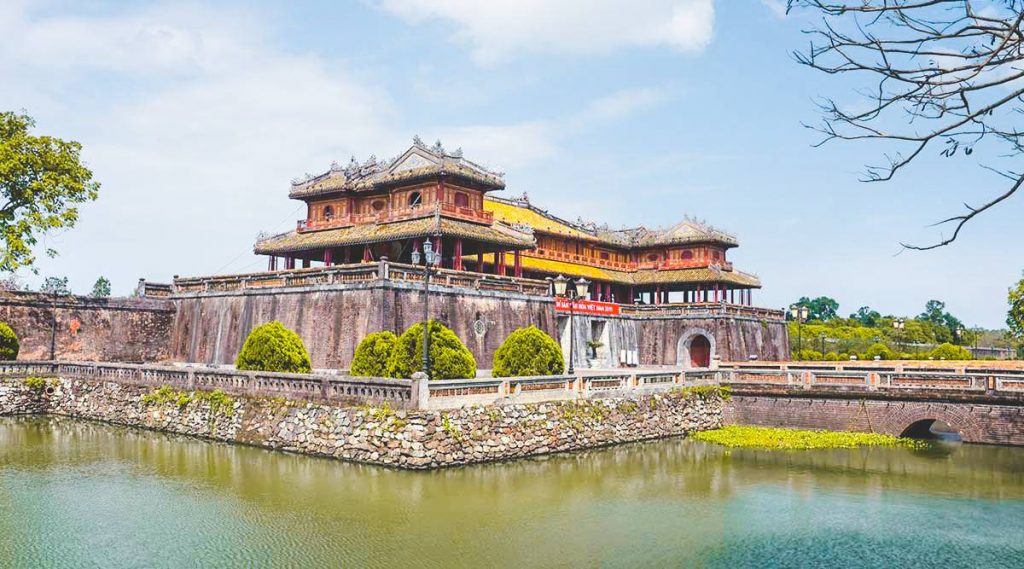 Hue was once the capital of imperial Vietnam, and much of its rich history is still preserved. Places of interest include the Citadel and the enclosed Imperial City. Much was destroyed by American bombers during the war, but there is still enough to give you an idea of ​​the former splendor.
12. Cao Bang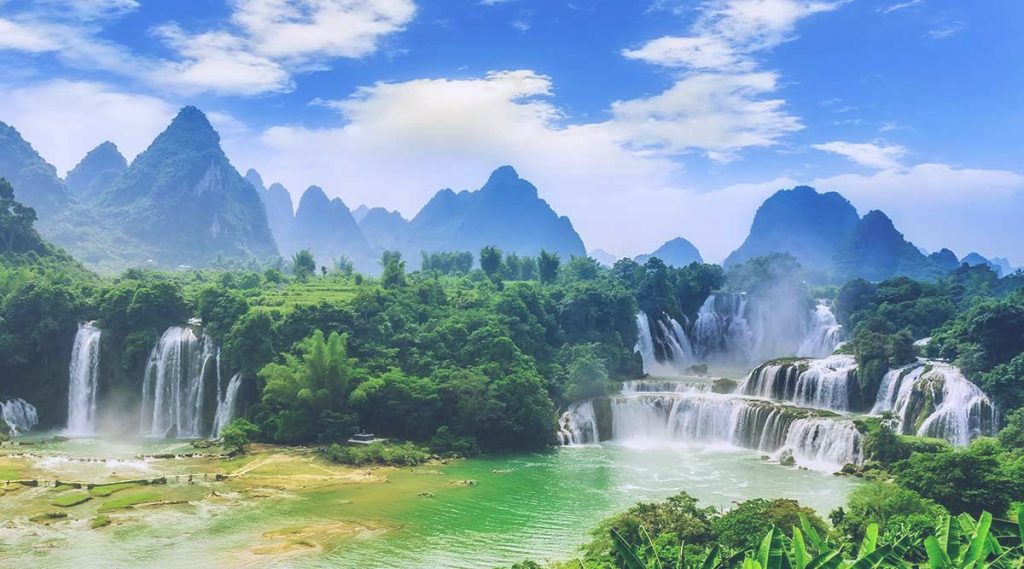 Cao Bang is another potential destination that has not yet been fully developed. Are you interested in off the beaten track destination in Vietnam, with mountains, caves and minority villages, like Ha Giang? Then add Cao Bang to your list. A trip through this province will be a unique experience with unspoiled landscapes and diverse cultures, including the biggest attraction being Ban Gioc waterfall, the largest and most impressive waterfall in Vietnam.
13. Quy Nhon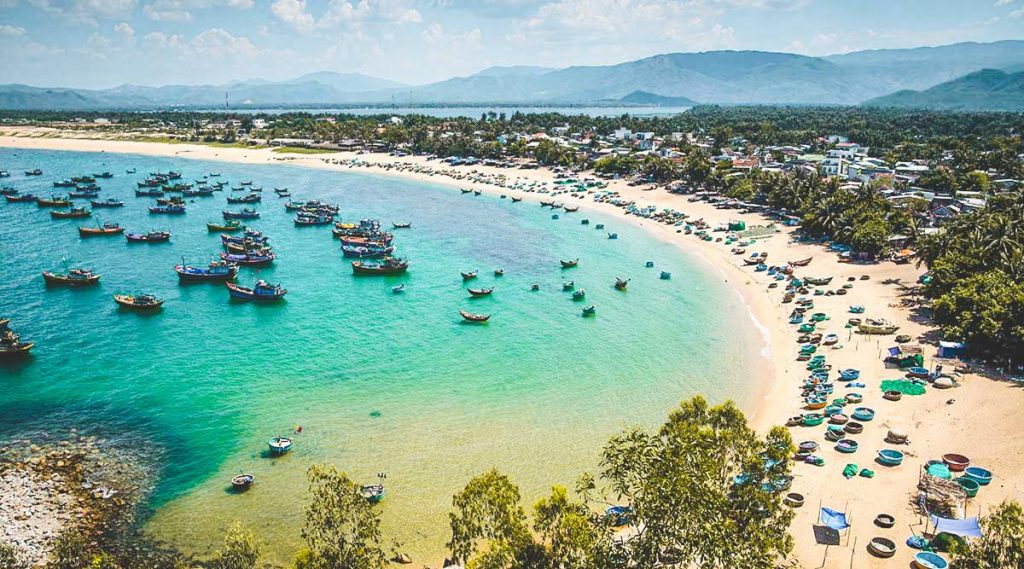 Are you looking for peace and quiet? Some relaxed beaches, Champa ruins, fish meals and an authentic experience with Vietnamese culture? Look no further than Quy Nhon. Few tourists still know this place and that is why if you are looking for a hidden place to get to know the real Vietnam and want to explore beautiful scenery and pristine beaches, Quy Nhon should be included in your travel planning.
14. Phu Quoc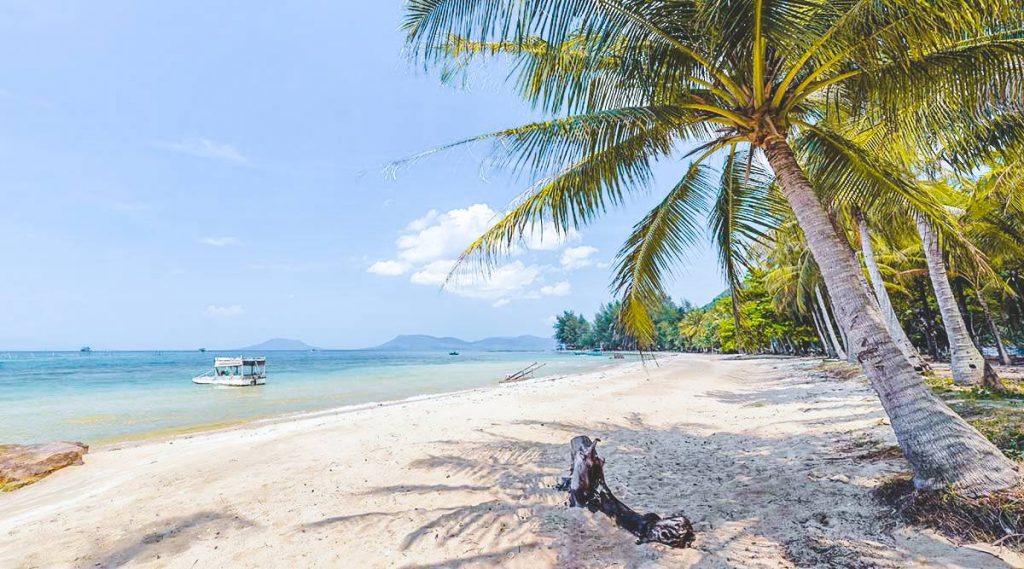 Here is a piece of paradise for beach lovers. The island of Phu Quoc, probably the most beautiful beach destinations in Vietnam, lies just off the coast on the border with Cambodia and has some of the most pristine beaches you'll ever see. Parts of the island have large resorts, but others are secluded, with nothing but palm trees and the sea. The most beautiful sights here are the beaches.
15. Mekong Delta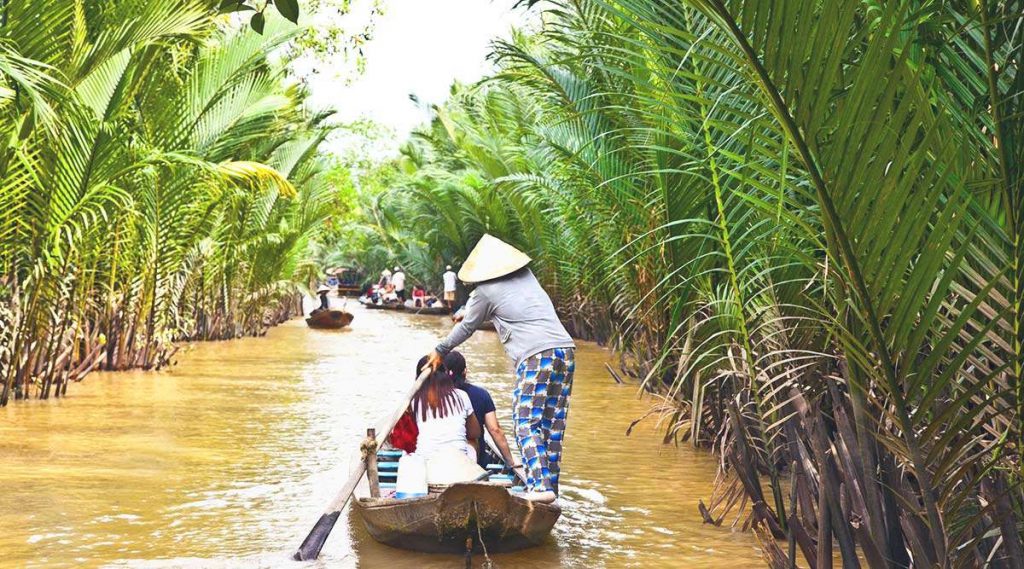 The Mekong Delta is a unique water world, where boats, houses and markets float on the countless rivers, canals and streams that wind their way through the landscape like arteries. The floating markets in the Mekong are one of the most popular destinations in Vietnam.