Most Dalat tours are for the adventurous traveler, such as canyoning, mountain biking and hiking. But there are also plenty of options for when you want to explore the beautiful surroundings at your leisure.
The best Dalat tours & local experiences
Because Dalat is located in the highlands of central Vietnam, it is a lot cooler than in the rest of the country. The French built their country retreats here to escape the hot summers in the city. And they are right. Not only is it nice and cool, there is also little traffic and a lot of beautiful things to see in the vicinity.
Frequently asked questions about Dalat tours
The best time to travel to Dalat is from November to March. Like other mountainous areas in Vietnam, Dalat has a dry and a rainy season. The rainy season runs from April to October. During the dry season you not only have more sun and nice temperatures, nature is also at its best, with flowers that bloom beautifully. In January, Dalat has a flower festival where you can see the local and Vietnamese flowers.
The highlight in Dalat is canyoning, which we highly recommend for any adventurer. You can also kayaking, rafting, mountain biking and various walking tours are possible.
The surroundings in Dalat are beautiful, with mountains, forests and waterfalls. You can easily visit these places without an adventurous activity.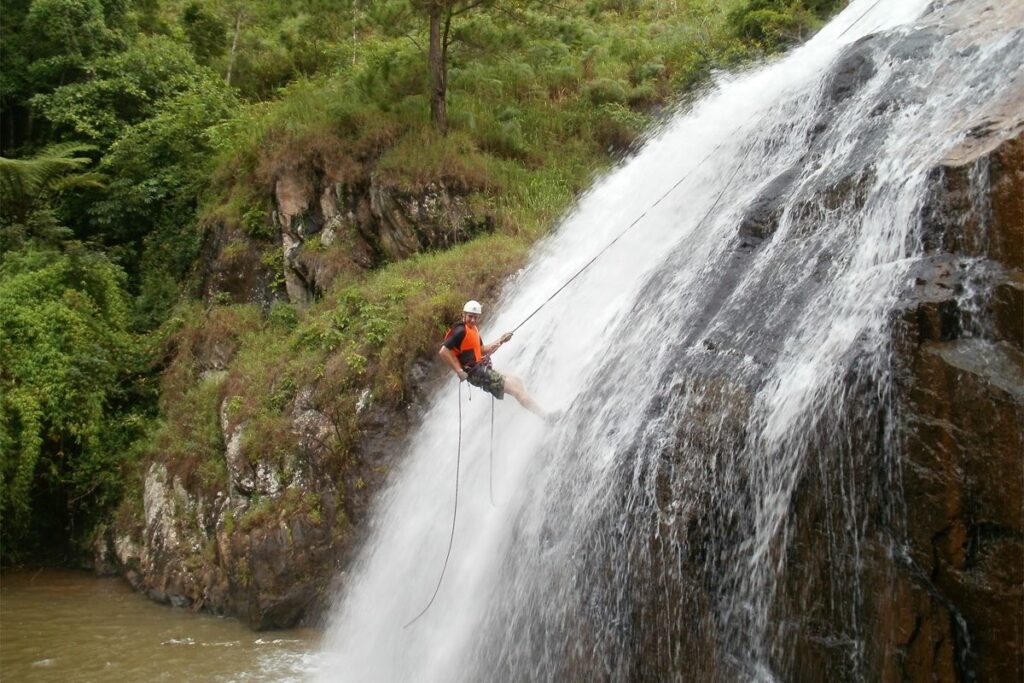 1. Canyoning
Without a doubt the best thing to do is canyoning. Jump from cliffs, rappel down waterfalls, and zip down a river.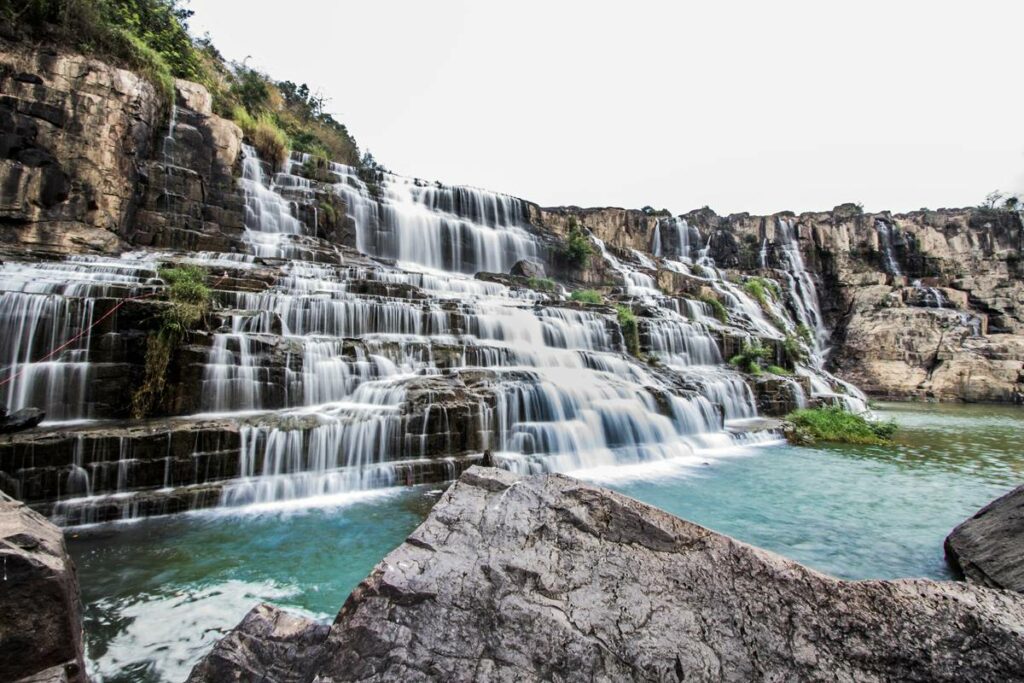 2. Explore waterfalls
Between the mountains and forests you will find a number of hidden waterfalls that you can visit.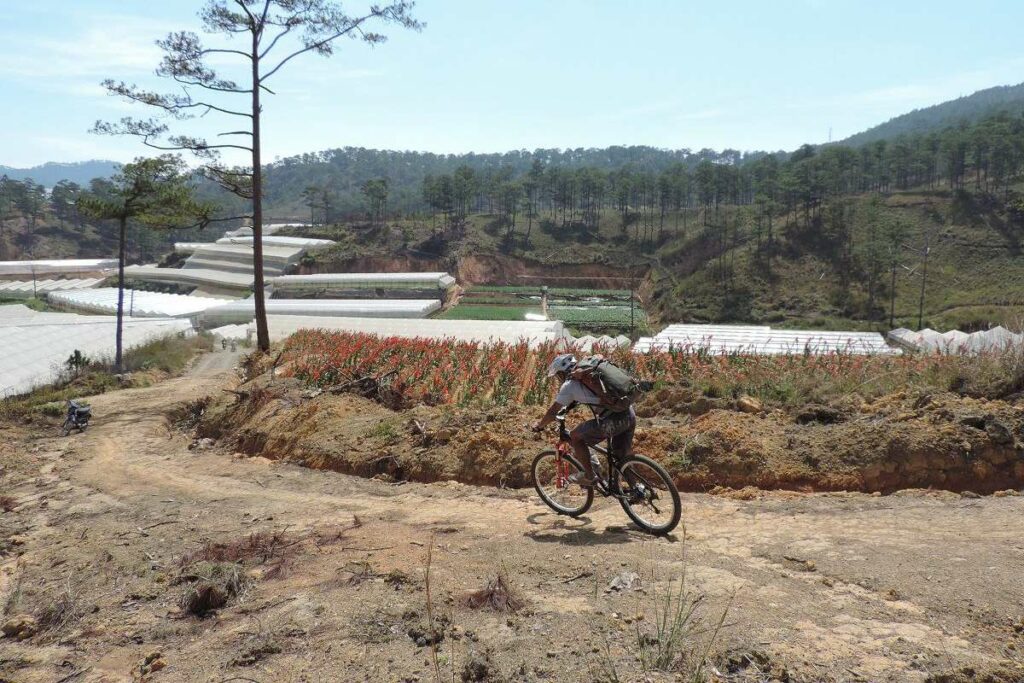 3. Mountain biking
The best place for mountain biking in this country is here. There are several adventure trails, but you can also go for quiet bike rides.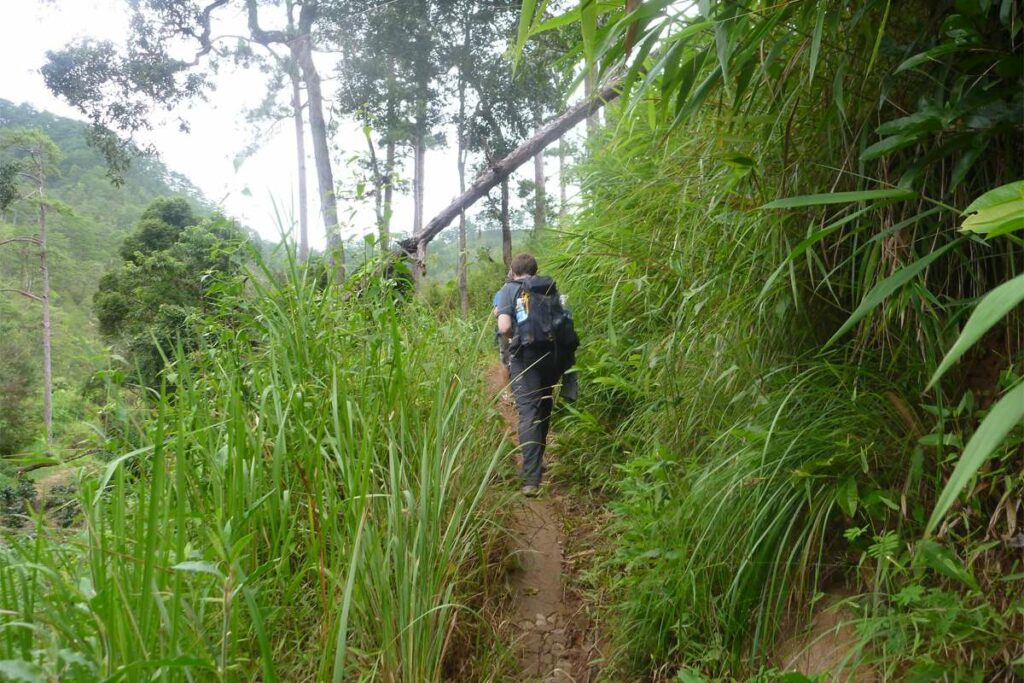 4. Trekking
Hiking tours in Dalat take you through forests, over mountains and along lakes. There are also a few National Parks where you can hike.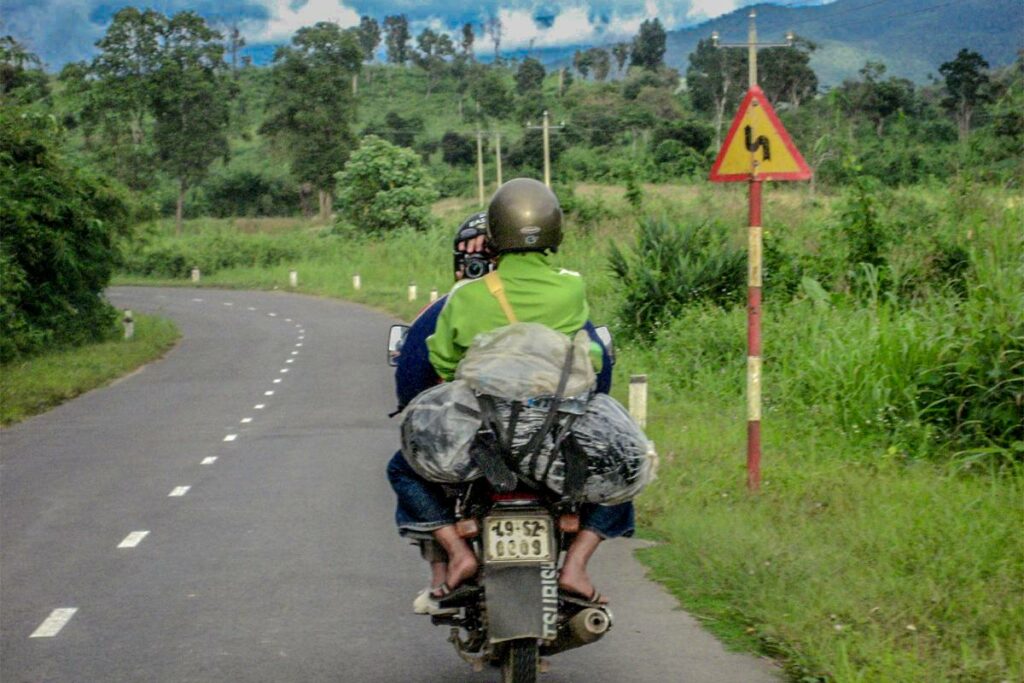 5. Easy Rider Tour
The best way to explore the area is by Easy Rider Tour. Hop on the back of the bike and visit waterfalls, forests and lakes.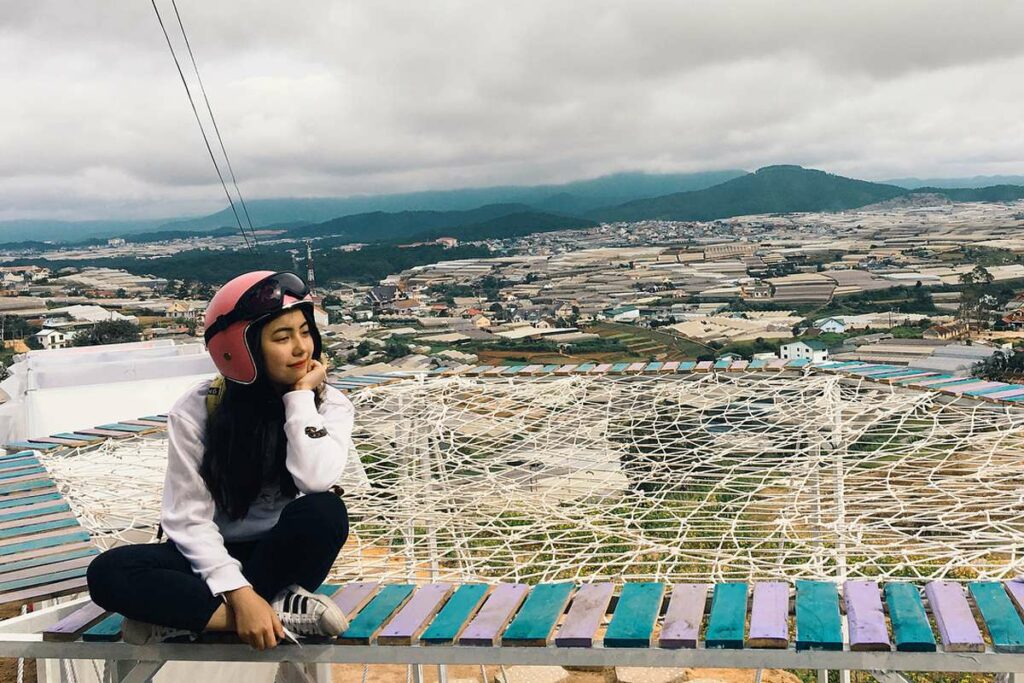 6. Coffee shops
Dalat is the capital of the coffee shops in Vietnam. Uniquely decorated spots or with a great view over plantations, forests, lakes and greenhouses.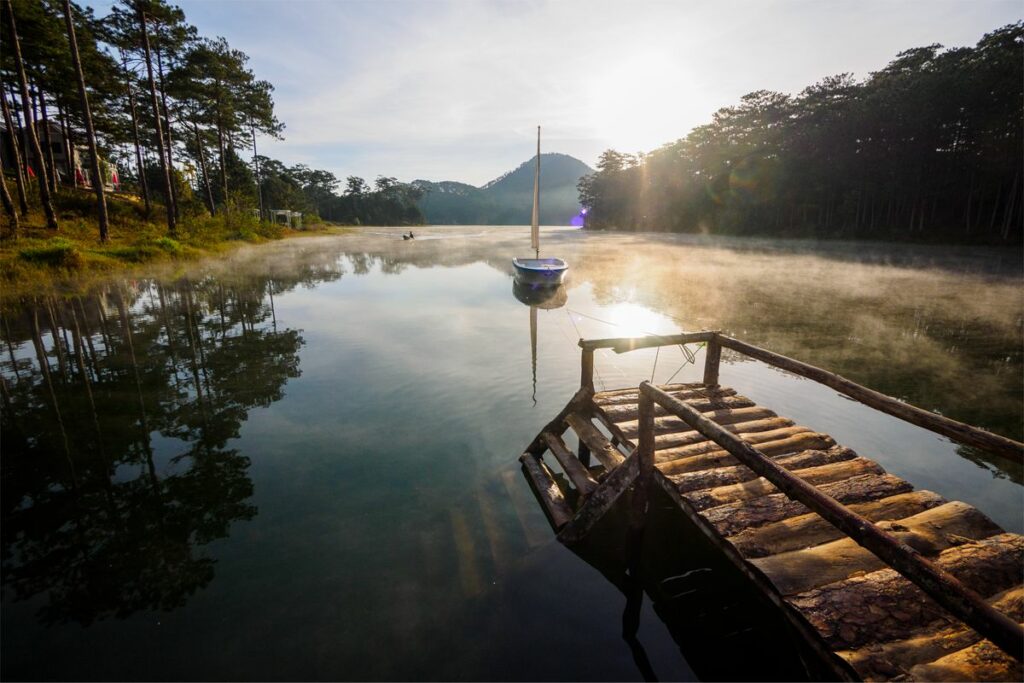 7. Tuyen Lam lake
A large and peaceful lake nestled in the woods. Great for a picnic or to explore the far corners of the lake with a kayak.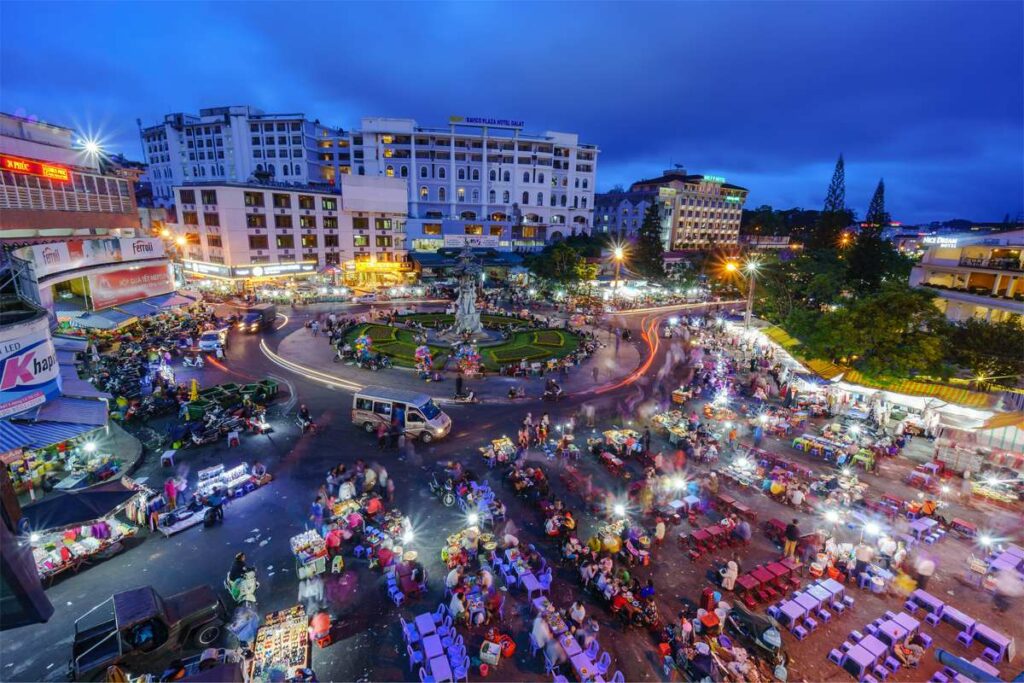 8. Dalat night market
For tasty street food dishes and a super cozy atmosphere, go to the night market.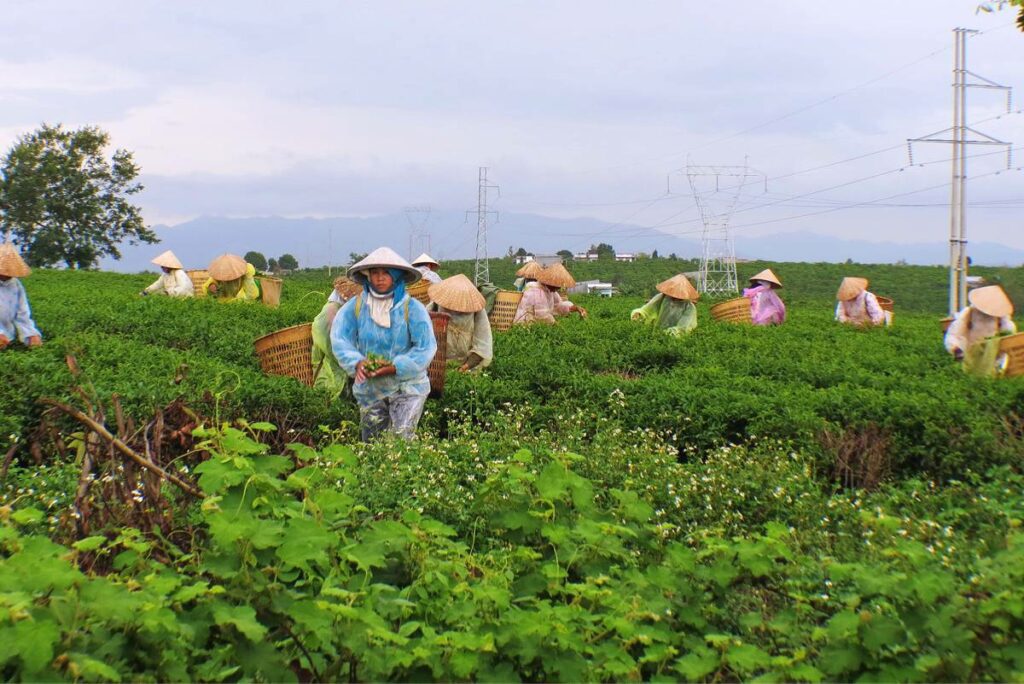 9. Coffee and tea plantations
The central highlands of Vietnam is an area known for the many tea and coffee plantations.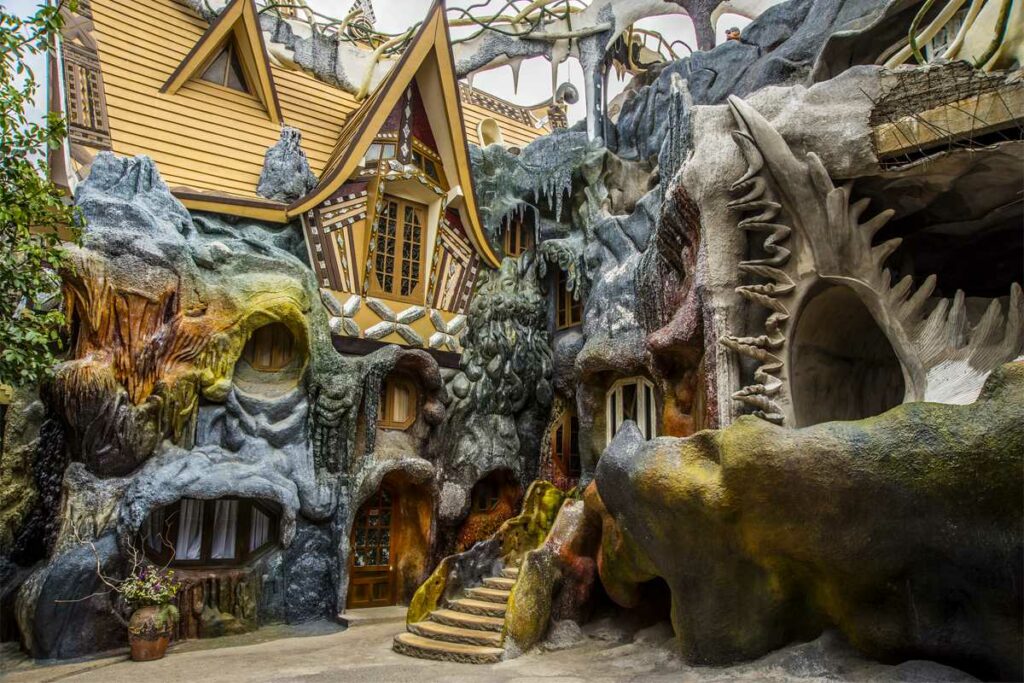 10. Crazy house
Crazy House is the most bizarre house in Vietnam. Stop here for an hour to wander around the fairytale maze.