A tour in Hue mainly shows you the history of ancient dynasties, the colonial past and the fierce wars. Visit the temples, cruise the Perfume River and drive through the DMZ.
The Vietnamese city of Hué was the imperial capital of the country between 1802 and 1945, and that can still be seen. The city is packed with relics from ancient Vietnam, which is why Hué is definitely worth a stopover.
Frequently asked questions about Hue tours
Hue is the city closest to the DMZ. You can visit the DMZ with a day tour or via a sightseeing transfer between Hue and Phong Nha.
The best travel time for Hue are the months of February to April. The rainy season in Hué runs from August to December. During the summer months of May to September it can be very hot in Hué (a lot warmer from Hoi An, for example).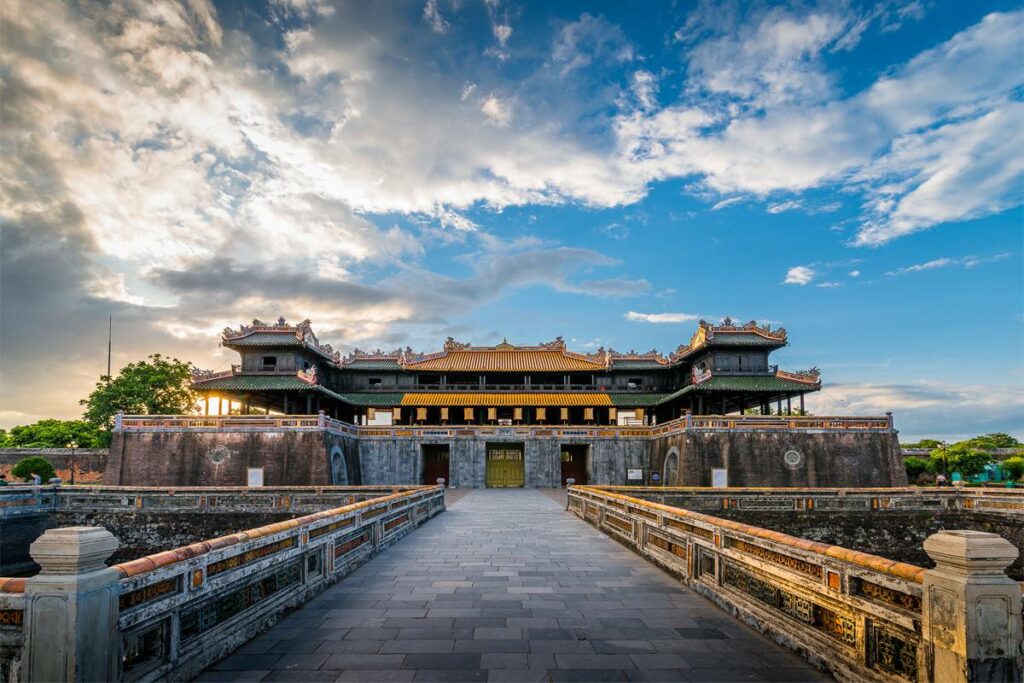 1. Hue Imperial Citadel
The highlight of any Hue tour is the Imperial City with the Forbidden City. Huge palaces, high walls and large gates can be explored here.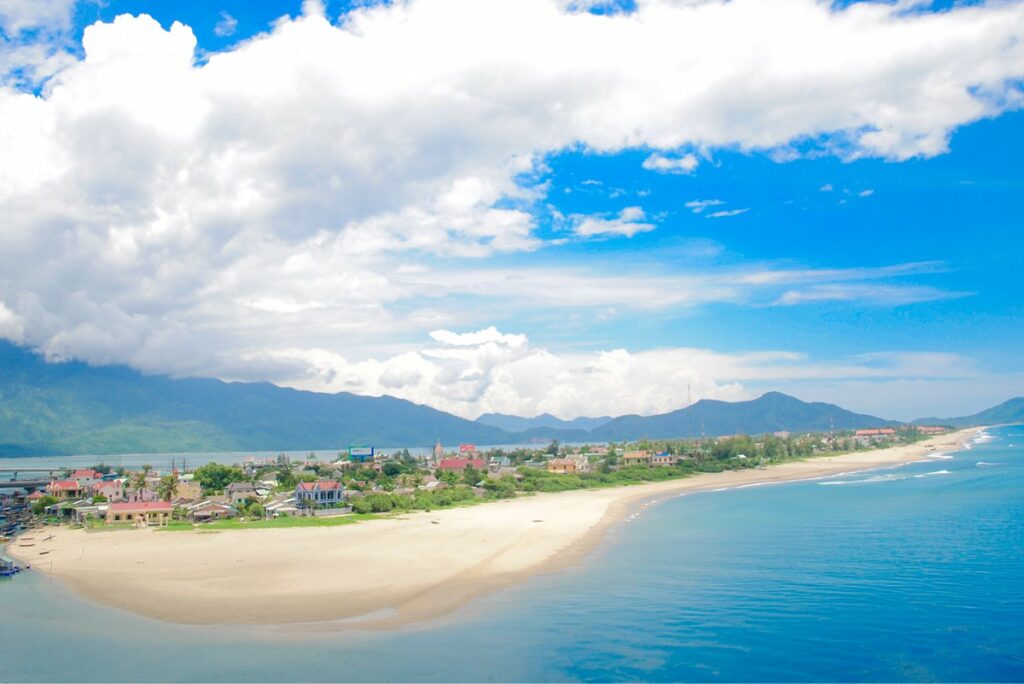 2. Lang Co beach
One of the most beautiful beaches in Vietnam is Lang Co beach. It is well worth the 60 km drive, but can also be combined with the Hai Van Pass.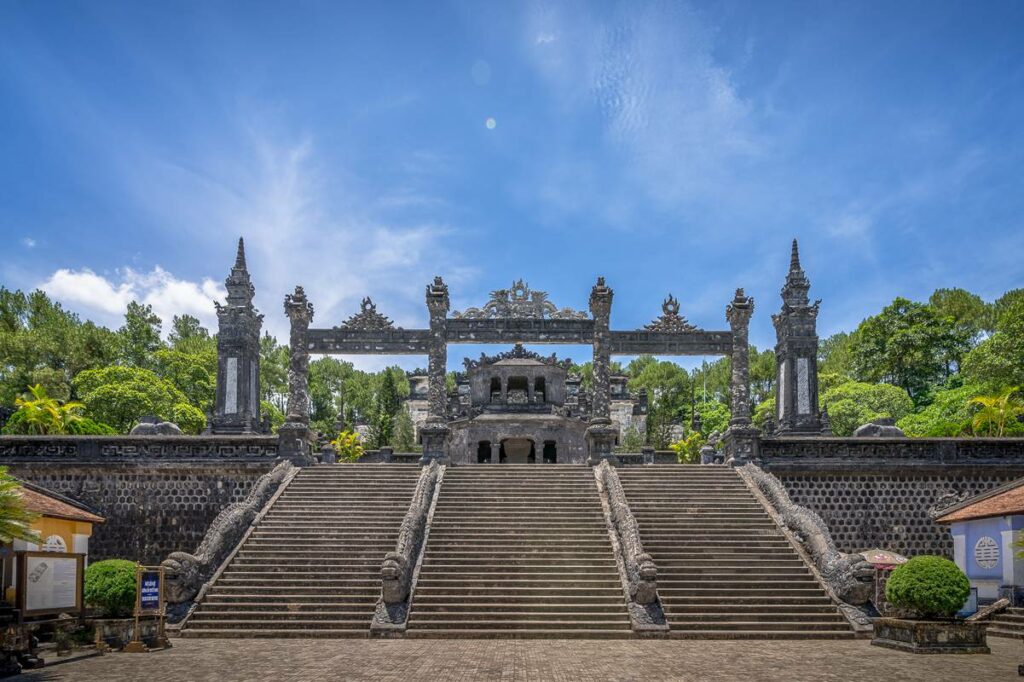 3. Tombs and temples
Besides the Imperial Citadel, there are many other temples and tombs to be found. Most are located along the Perfume River.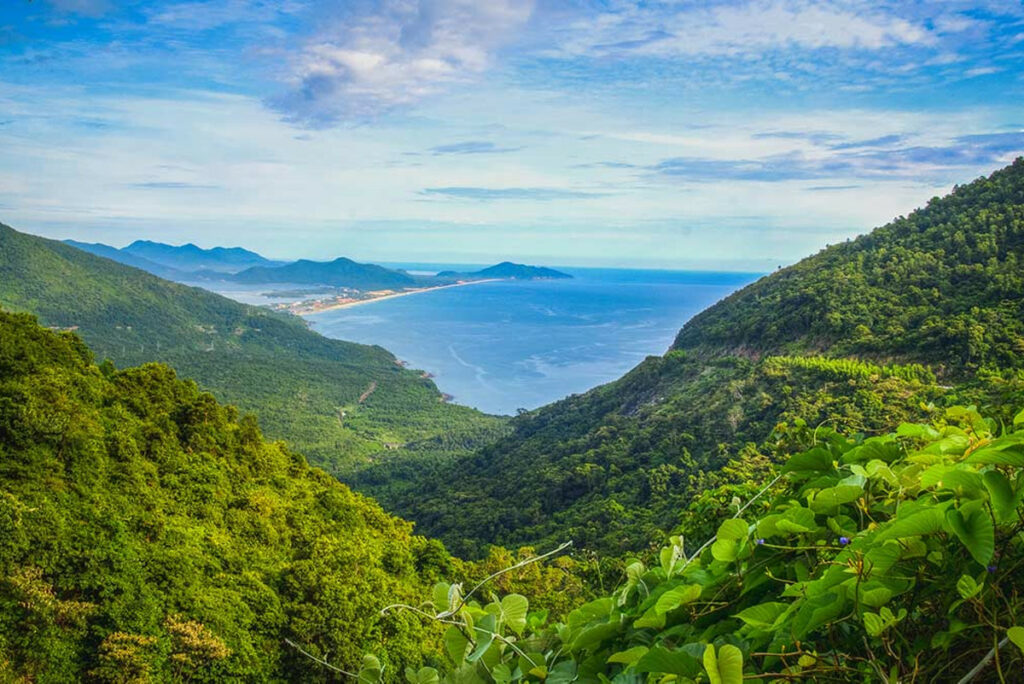 4. Hai Van Pass
The Hai Van Pass is the most beautiful coastal route in the country. Drive over the pass by Easy Rider, but you can also take a car or military jeep.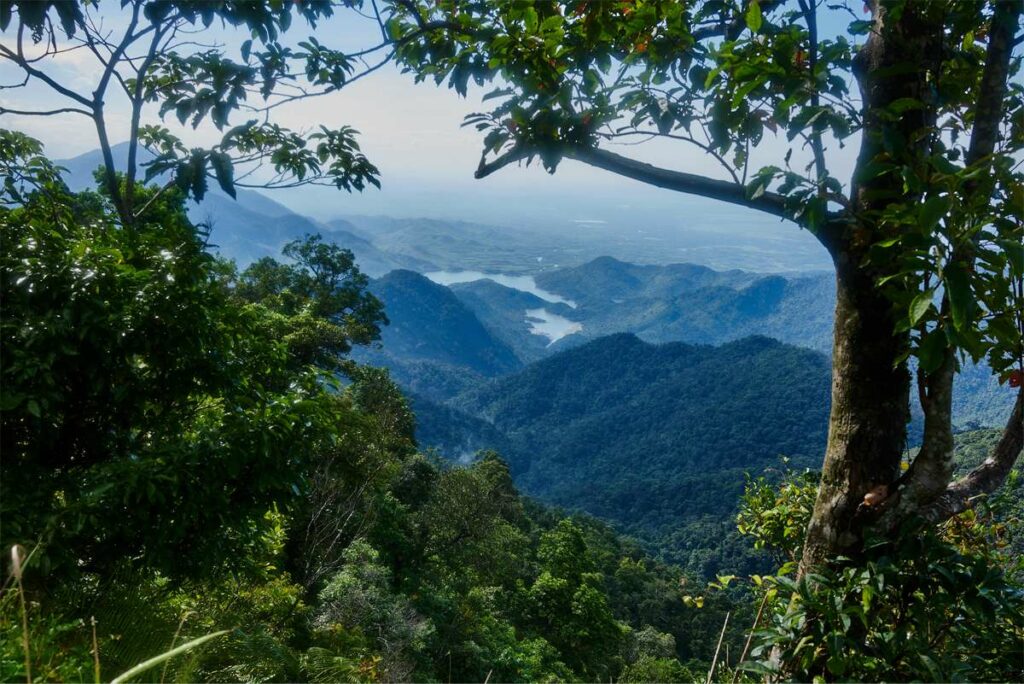 5. Bach Ma National Park
Bach Ma National Park is the perfect place for adventurous hikers. Conquer the peak, cross the jungle and visit the waterfalls.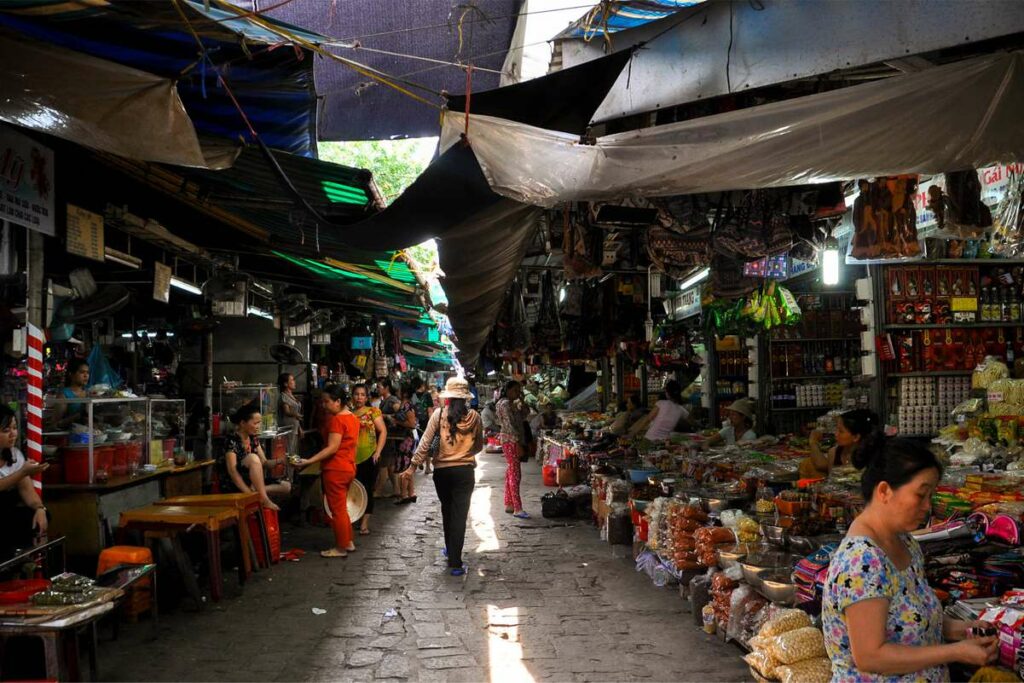 6. Dong Ba market
At Dong Ba market you will find the authentic life of local residents who come here every day to get their groceries.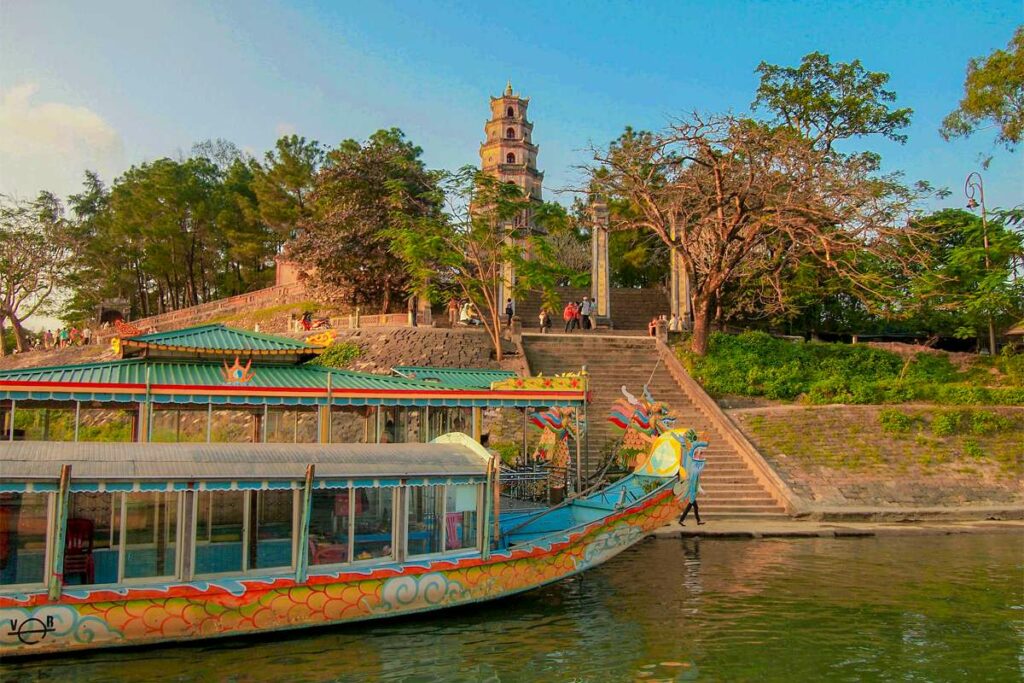 7. Perfume River Dragon boat tour
But a wonderful trip with a drinks boat on the Perfume River. See life on the water and visit the temples along the river.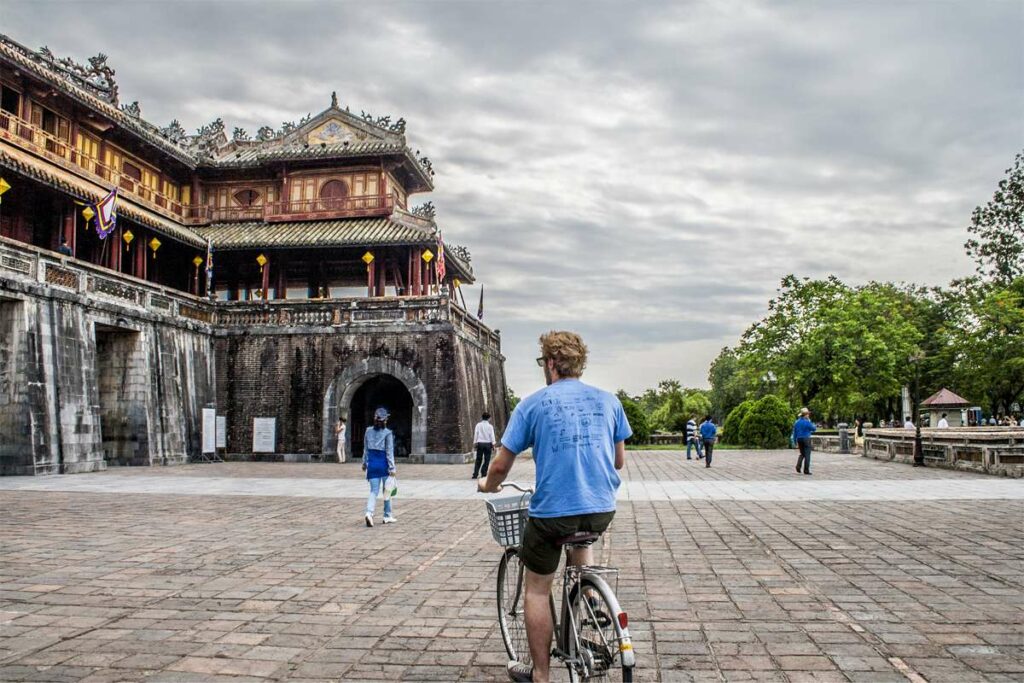 8. Cycling
The quiet city makes Hue the perfect place to explore by bicycle. You can also cycle through the beautiful countryside.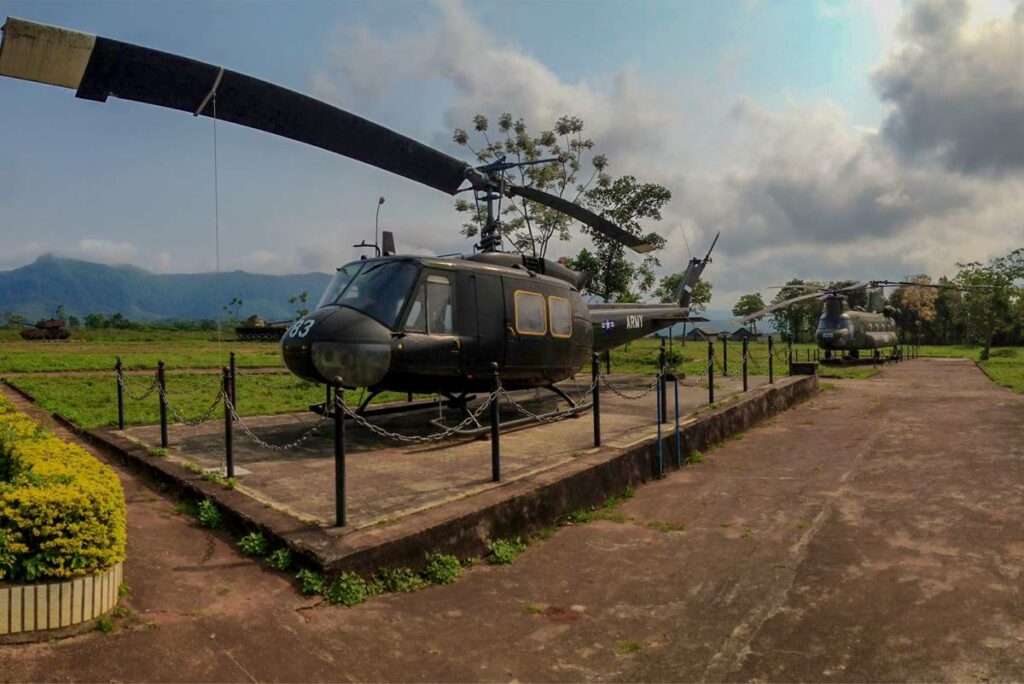 9. DMZ
In the DMZ you will find the scars of the terrible Vietnam War, such as tunnels and abandoned army bases.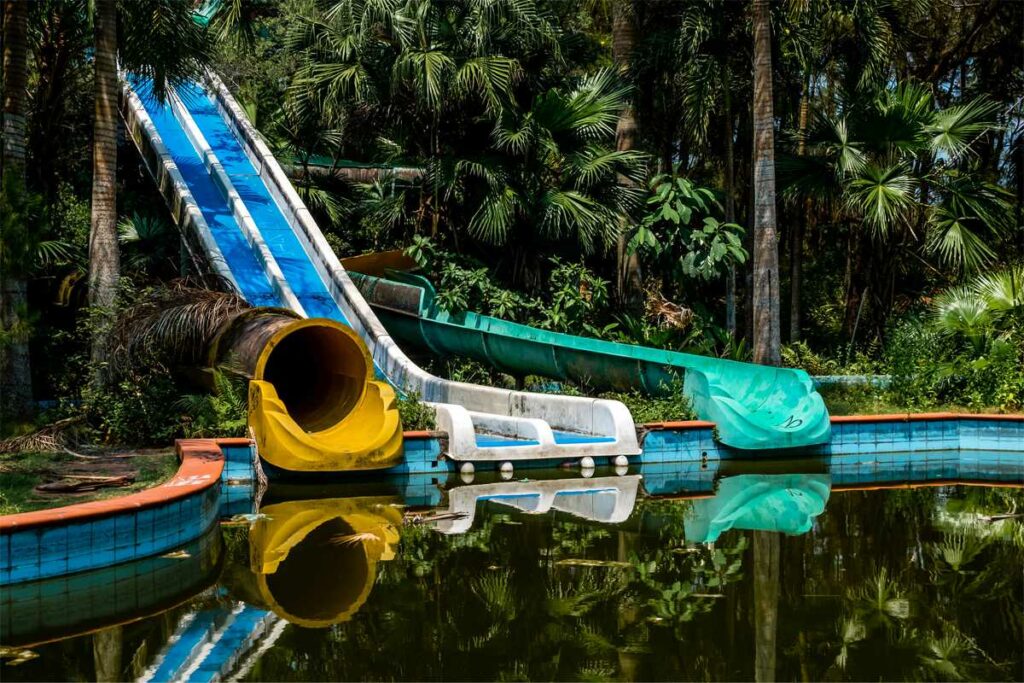 10. Abandoned water park
The urban adventurers can take pictures at the slides and pools of the abandoned water park Thuy Tien.