The best Da Nang tours take you outside the city, to national parks such as Son Tra and Bach Ma, to theme parks such as Ba Na Hills and cultural spots such as the Marble Mountains and My Son temple complex.
Da Nang is a coastal city in Vietnam and is located about halfway between Hoi An and the royal city of Hue. It's a natural stop on your Vietnam tour and while there isn't a whole lot to see, there's plenty to do to keep you entertained for a few days.
Frequently asked questions about Da Nang tours
Da Nang has beautiful beaches, an impressive coastline with Son Tra and the Hai Van pass and unique sights such as the Marble Mountains and the Golden Bridge in Ba Na Hills. A visit is well worth it, however we recommend looking for your accommodation in Hoi An.
10 Da Nang tours highlight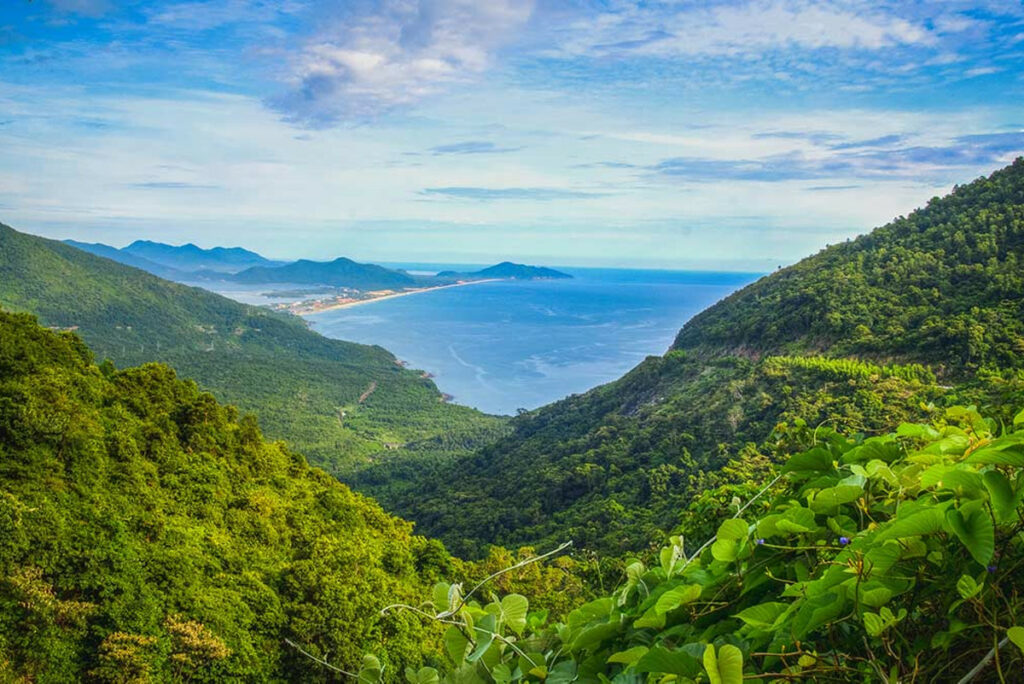 1. Hai Van Pass
One of the coolest motorcycle routes in Vietnam is the road between Da Nang and Hue over the Hai Van Pass.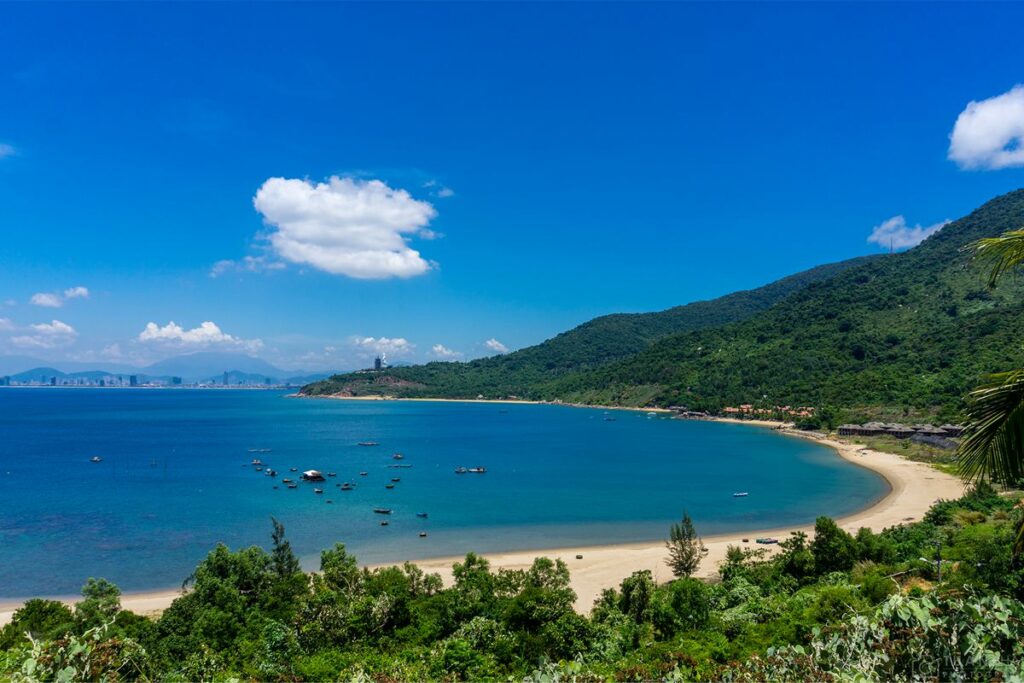 2. Son Tra
A beautiful peninsula where you can take walks and spot rare monkeys or laze on one of the beaches.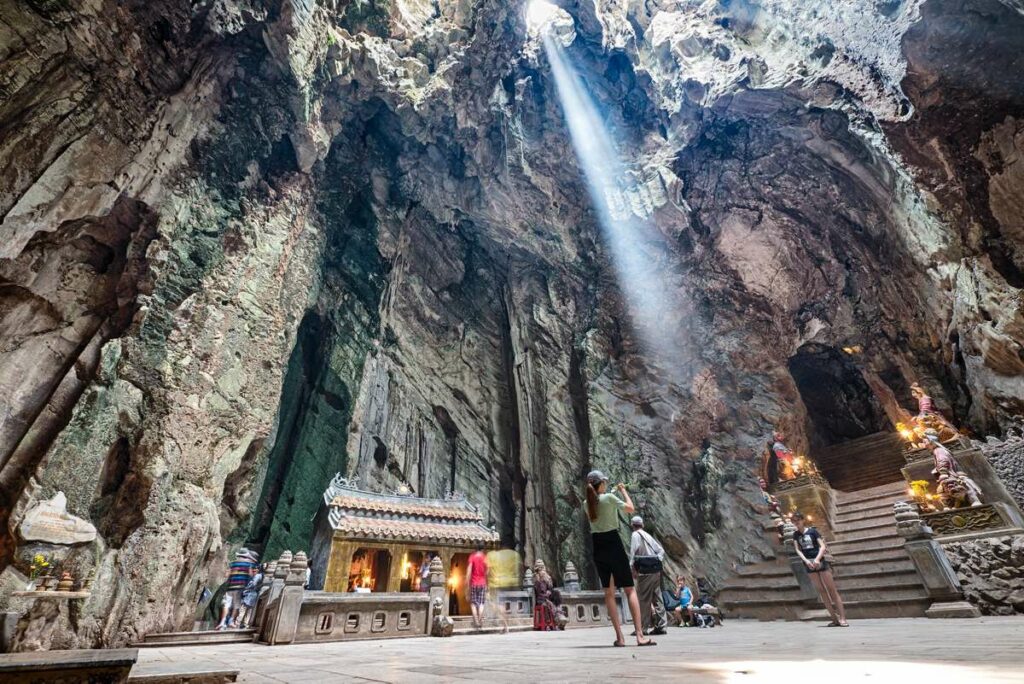 3. Marble Mountains
The Marble Mountains serve as a beautiful viewpoint of the area, but there are also temples hidden in the caves of these mountains.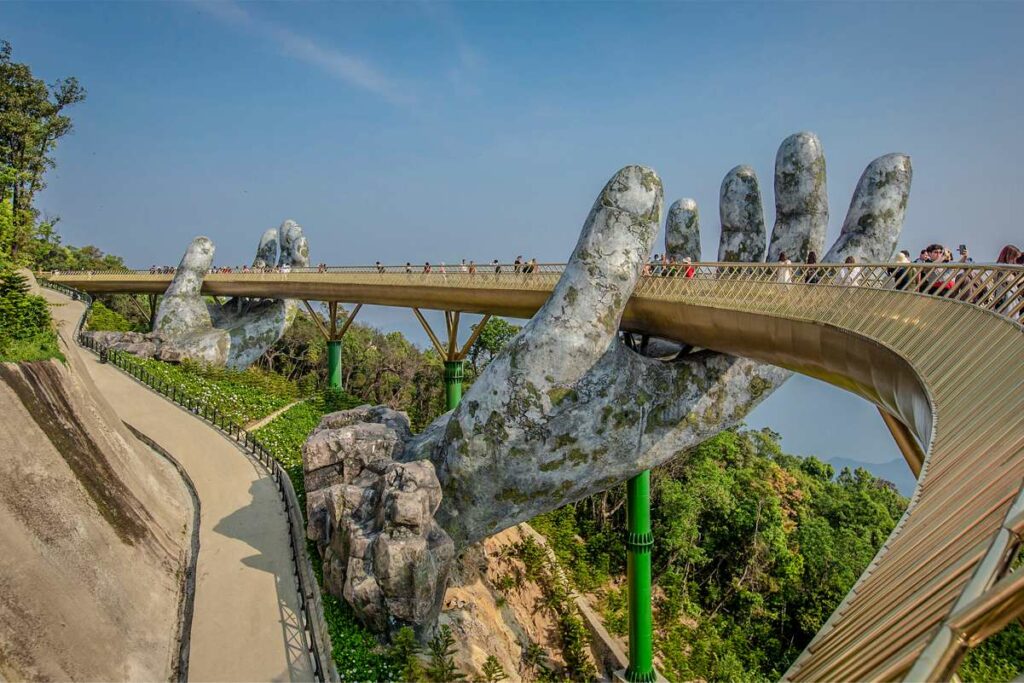 4. Ba Na Hills
An amusement park with many things to do, but the highlight that attracts most foreign tourists is the famous Golden Bridge.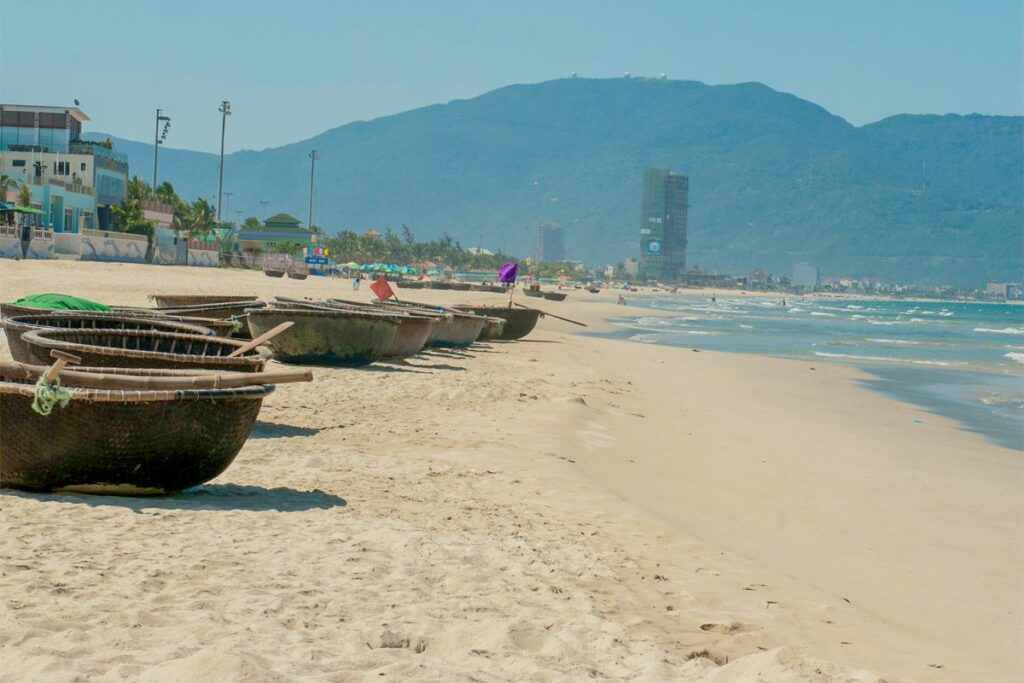 5. Relax on the beaches
Da Nang is a real seaside resort, but a very long beach. A suitable place to relax on the beach from all the traveling.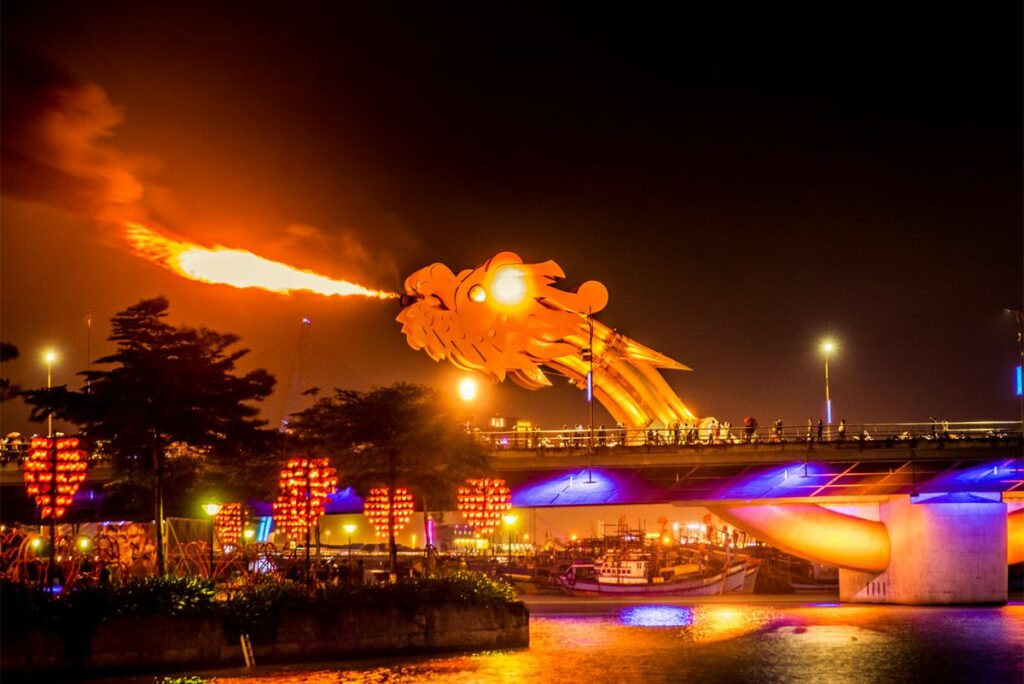 6. Dragon Bridge
The Han River runs straight through the city with a number of bridges over it. The Dragon Bridge is the most special, which spits fire even on weekends.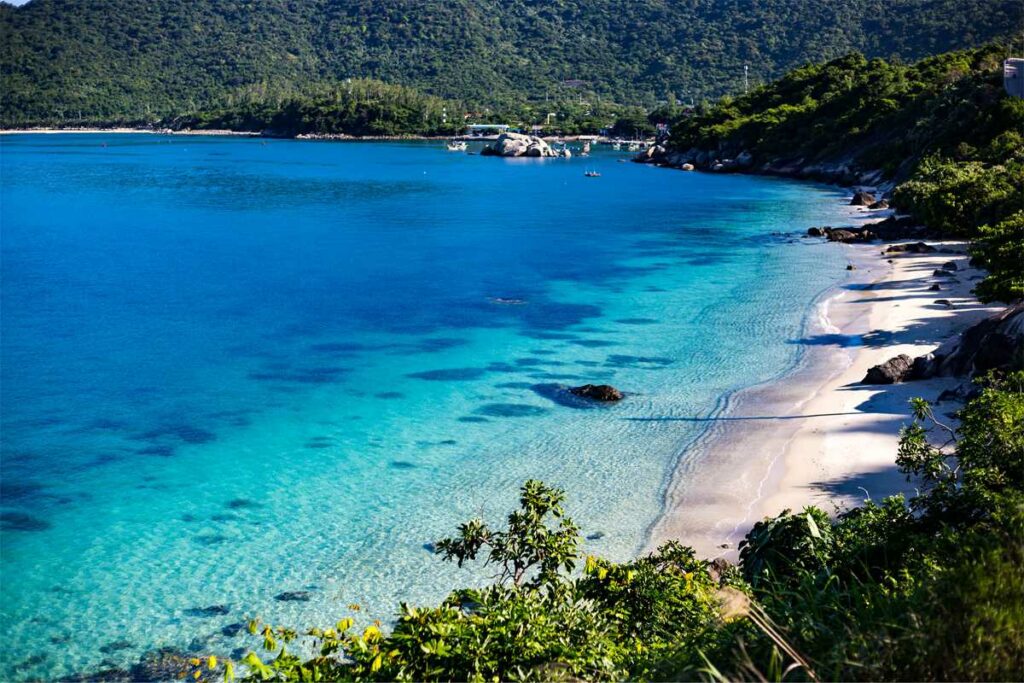 7. Cham Island
Cham Island is located off the coast of the city, an idyllically peaceful place with tropical beaches full of soft white sand and palm trees.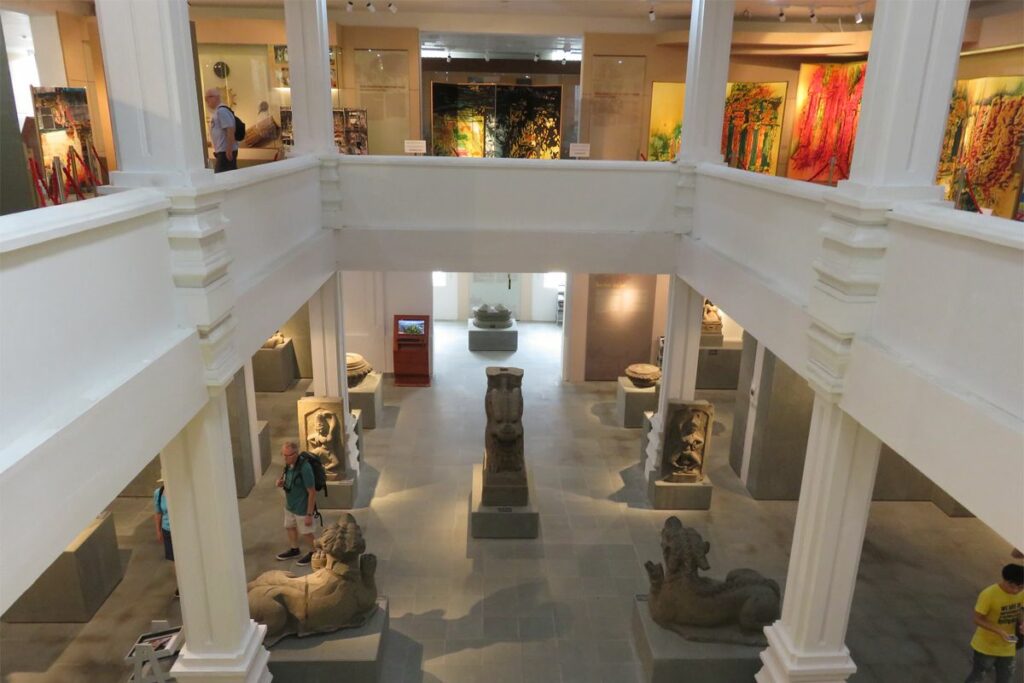 8. Cham Museum
In central Vietnam you will find temples from the era of the Cham culture. Many artifacts from this culture are exhibited in the museum.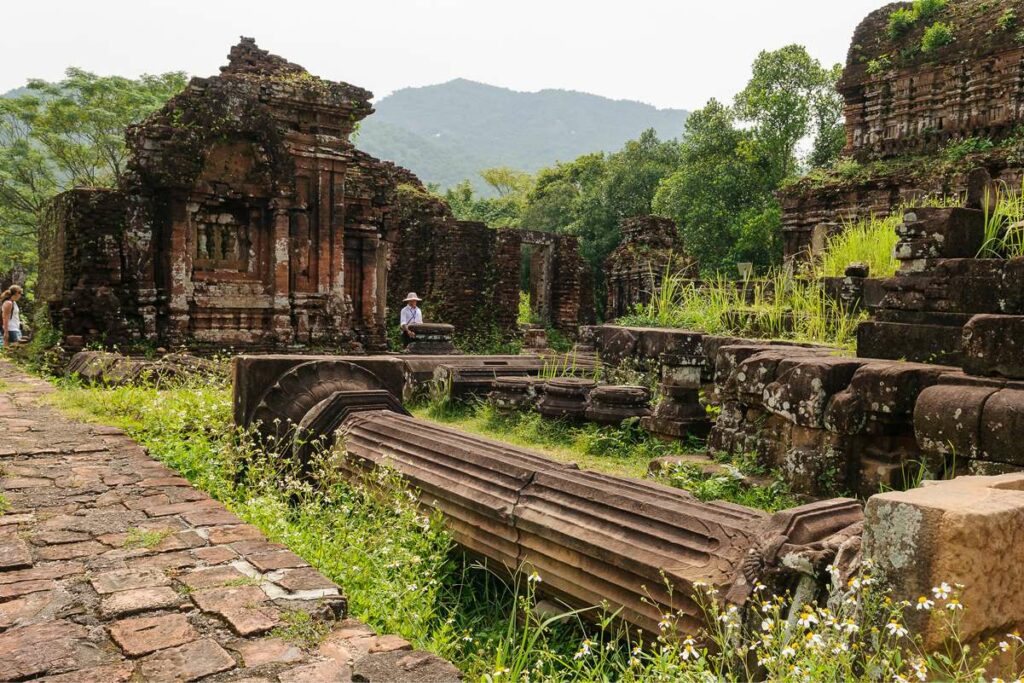 9. My Son
Quiet a distance from the city you will find the largest Cham temple complex in the country. It is well worth a half day trip.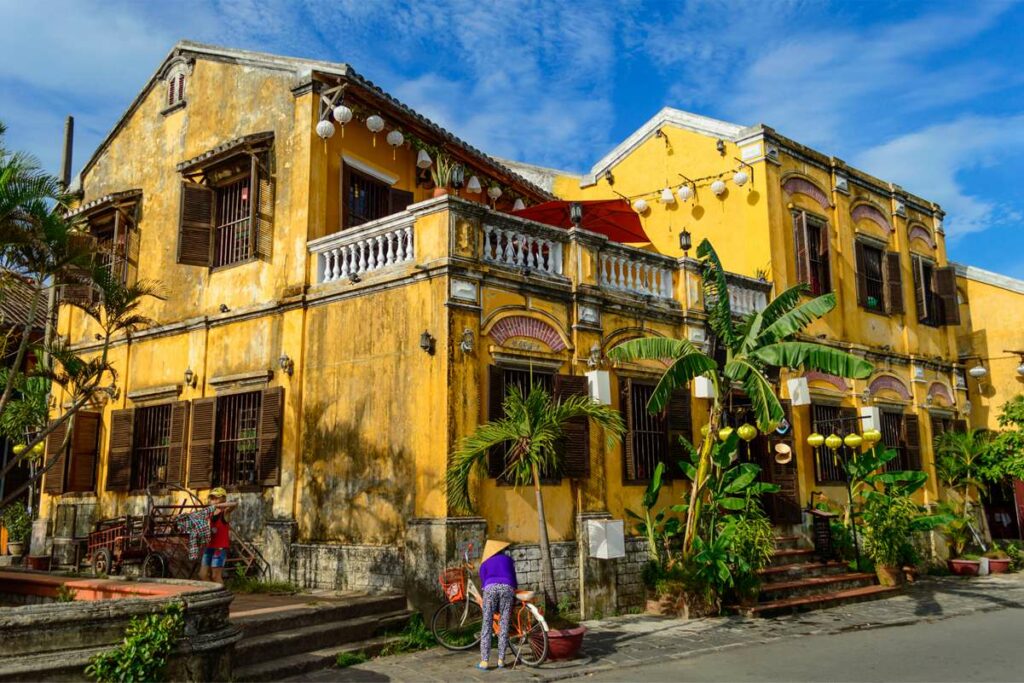 10. Hoi An
The most atmospheric town in the country, Hoi An, is a short drive away. If a stay was not on your schedule, it is worth at least a day tour.