Markets in Vietnam are a great place to experience the daily life of the locals. In addition, it is an ideal place for tasting many different local delicacies at affordable prices, because they are often equipped with a special food court surrounded by food stalls.
Some markets start selling fresh vegetables, fruit, fish and meat at 3 o'clock in the morning. Although most markets in Vietnam have been in operation for hundreds of years, there are several (especially those in the cities) that are now aimed at tourists, with stalls selling handicrafts, souvenirs and pre-packaged food. But there are also some very unique markets in Vietnam, such as floating markets and markets where cattle, flowers or even relationships are traded.
1. Meo Vac Sunday market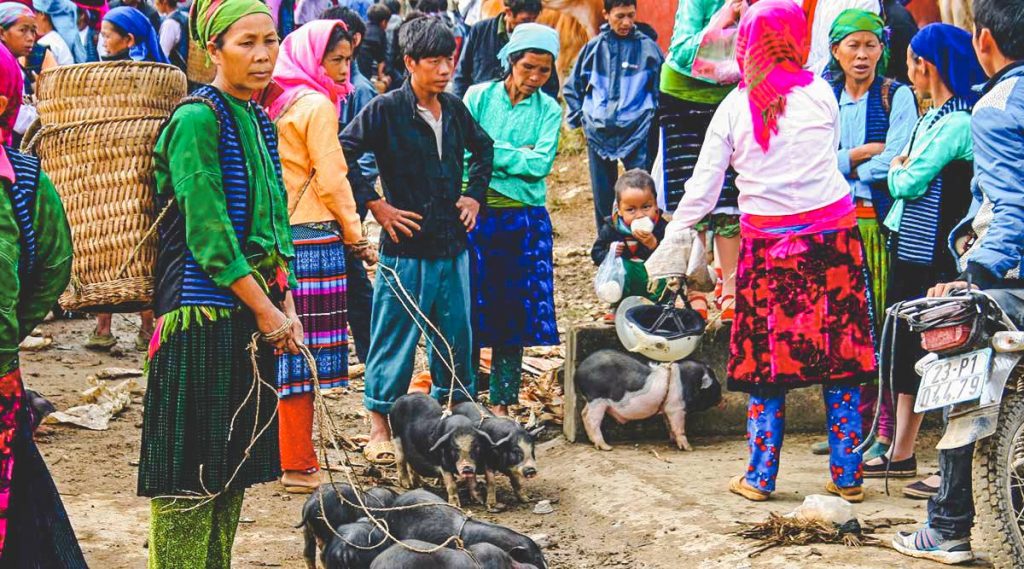 Most authentic markets can be found in the most remote parts of Vietnam, especially in Ha Giang, and offer you the best experience. The largest market in Ha Giang is the Meo Vac Sunday Market. You can see people from villages in the area arriving in Meo Vac the day before. Many of them walk for miles. The night before it can be busier with full karaoke bars and cafes. The most important thing is that you only see a few tourists during market day. Ethnic minorities buy and sell everything here, but the most interesting is the cattle market.
2. Bac Ha Market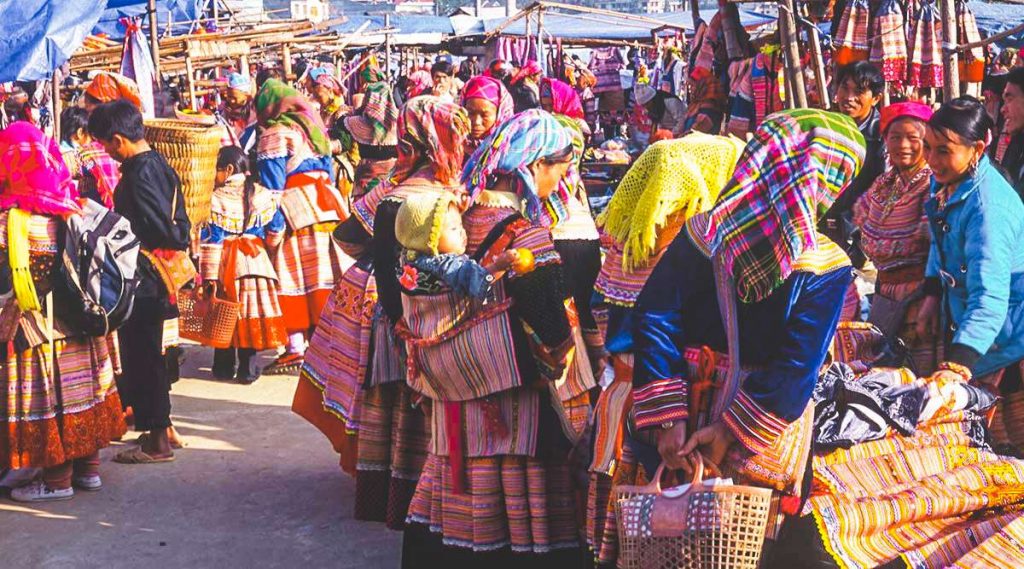 The sleepy Bac Ha wakes up from the bright colors and busy trade that the Sunday market entails. The alleys and squares are filled with villagers from all over the area who gather from the hills and valleys. Bac Ha market is overwhelming with all the colors you see in this market from ethnic minorities who are busy buying, selling, eating and maintaining social contacts.
You can reach the Bac Ha market by booking a van or tour from Sapa, which is approximately 3 hours away. You will find many more markets around Sapa. View here the list of the best markets in Sapa.
3. Khau Vai Love Market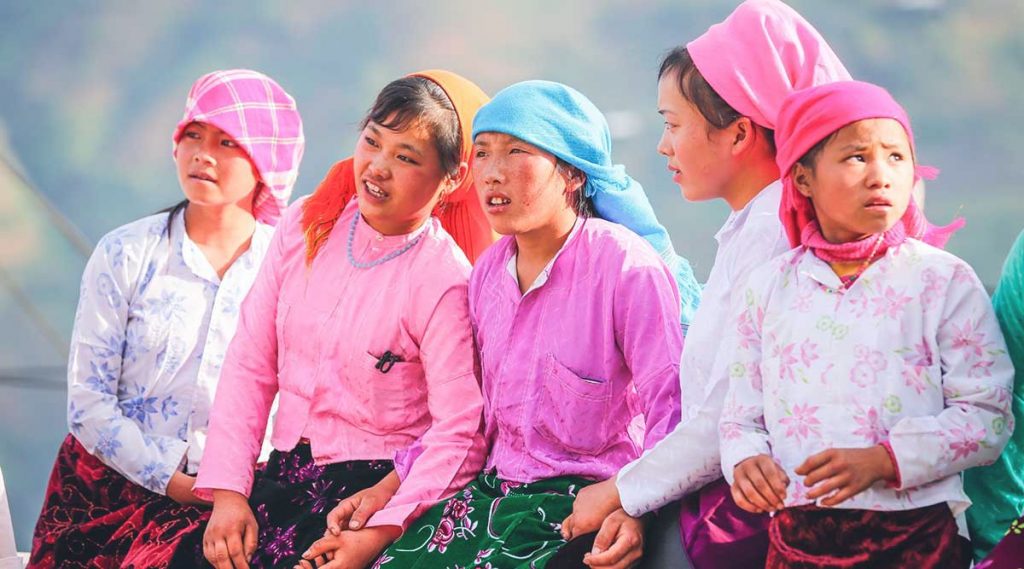 The most unique market in this list is also in Ha Giang. The Khau Vai Love Market is held annually from the late evening of the 26th day of the third Lunar month and lasts until the end of the following day. Unlike other markets, the Khau Vai Love Market is extraordinary and remarkable because the people who come here do not sell or buy goods. Instead, it is the dating site for ex-lovers who have been in love but could not have a marriage.
4. Cai Rang Floating market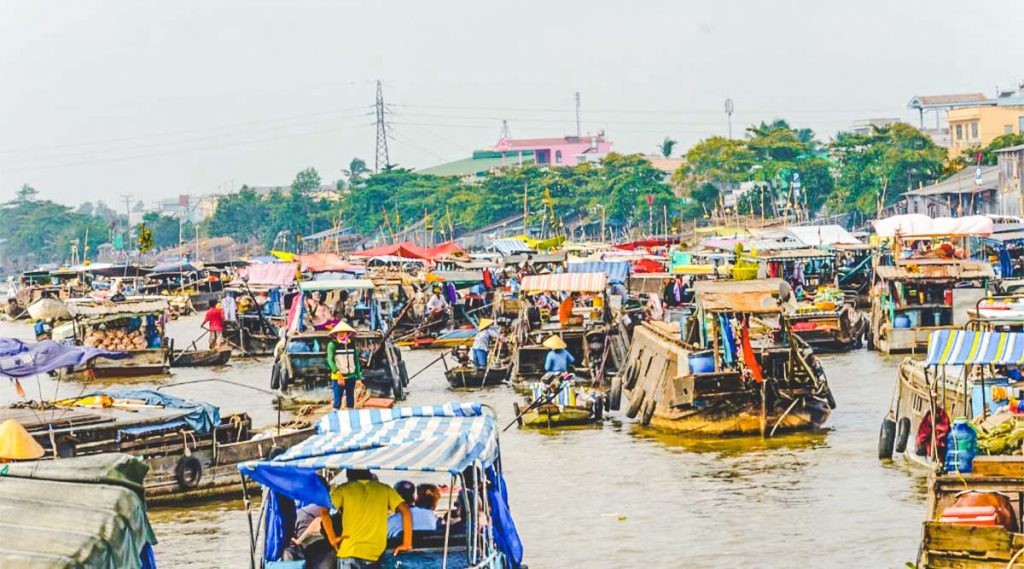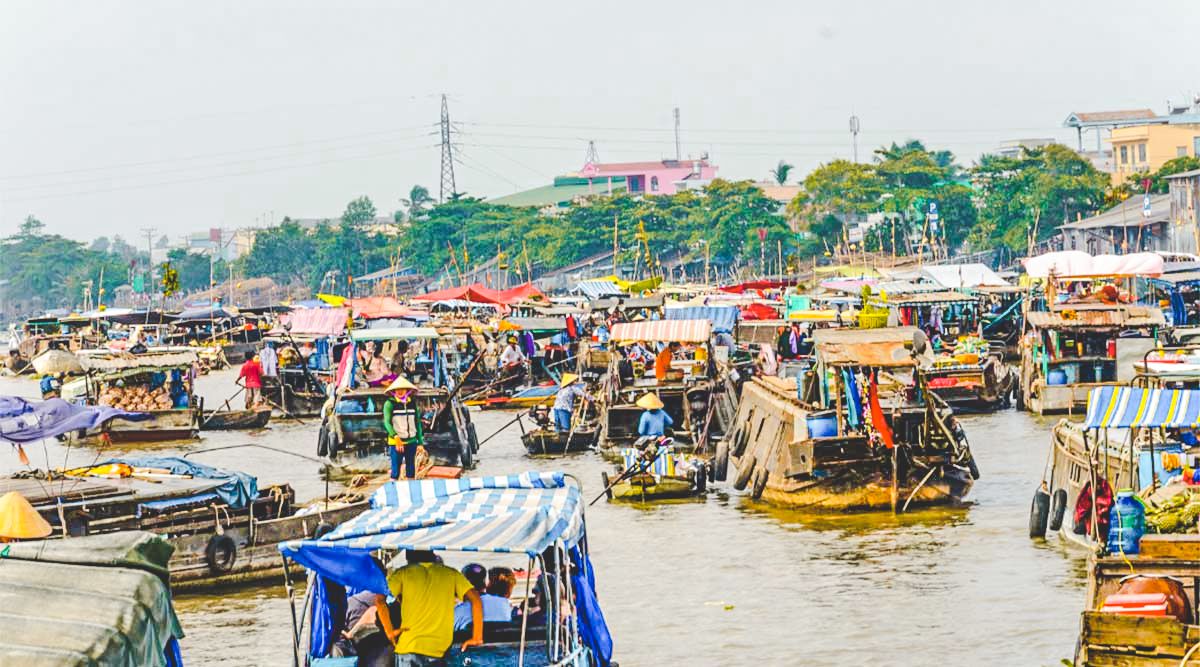 Thanks to the dense network of the Mekong River and its tributaries, the local population has developed a special waterway transport system. The habit of trading goods in floating markets has become a picture of tourism in the area. The Cai Rang at floating market at Can Tho is the most famous of all floating markets in the Mekong Delta.
5. Hoi An night market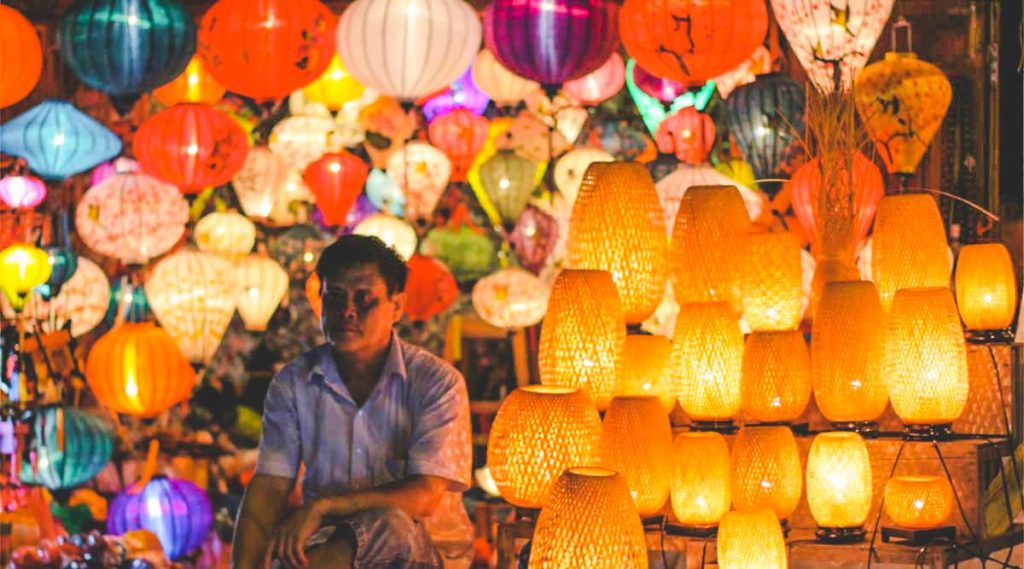 The Hoi An Night Market may not be the most authentic market in this list, but it does not make it any less attractive. Stalls sell a variety of local snacks, souvenirs, clothing, jewelry, and accessories on a 300-meter street overlooking the Thu Bon River. What makes this night market in Hoi An so popular is that it is illuminated by hundreds of colorful lanterns. For this it is also a popular place for photography.
6. Can Cau market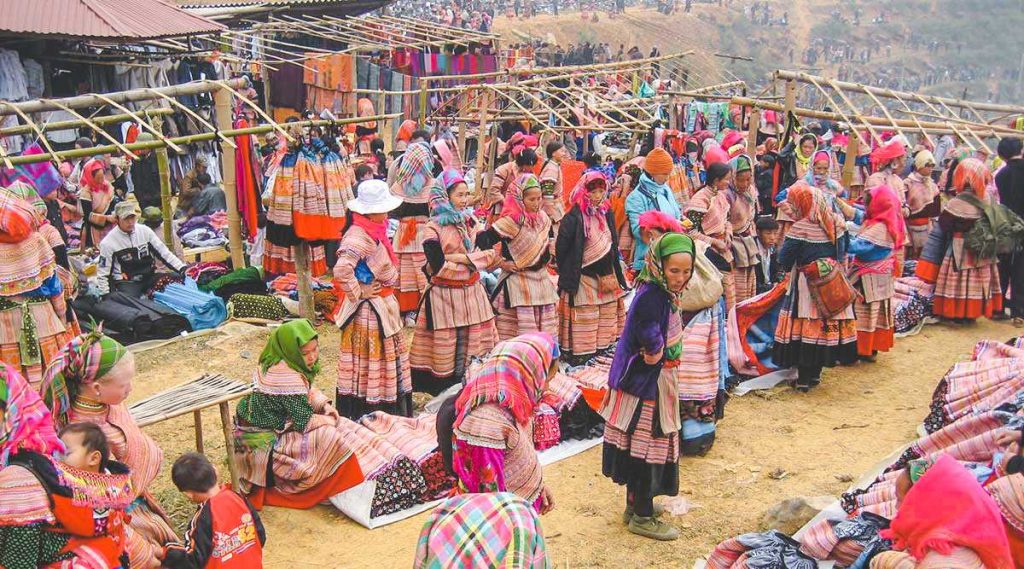 The Can Cau Market is the second market in this list near Sapa. Less large than Bac Ha, but also much less touristy. It is a fascinating open-air market that specializes primarily in cattle. This market is held every Saturday and attracts 8 different ethnic minorities from the area. The market in Can Cau also attracts Chinese traders, as it is only 7 kilometers from the border.
7. Dalat night market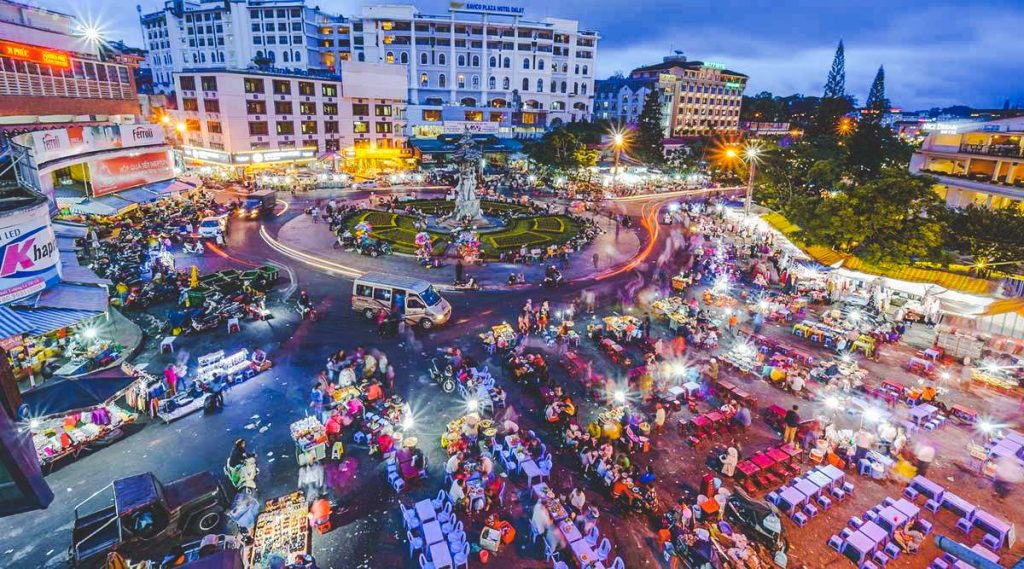 Night markets are popular shopping venues throughout Asia, and that of picturesque Dalat in Vietnam is no exception. Buy delicious dishes, warm clothing and souvenirs directly in the city center. What makes this night market so special is the cozy atmosphere that can be found there. Dalat Night Market offers what looks like an endless number of food stalls. The market attracts many people, some for the food, some for the atmosphere and some to perform or watch street performers.
8. Hanoi weekend Night Market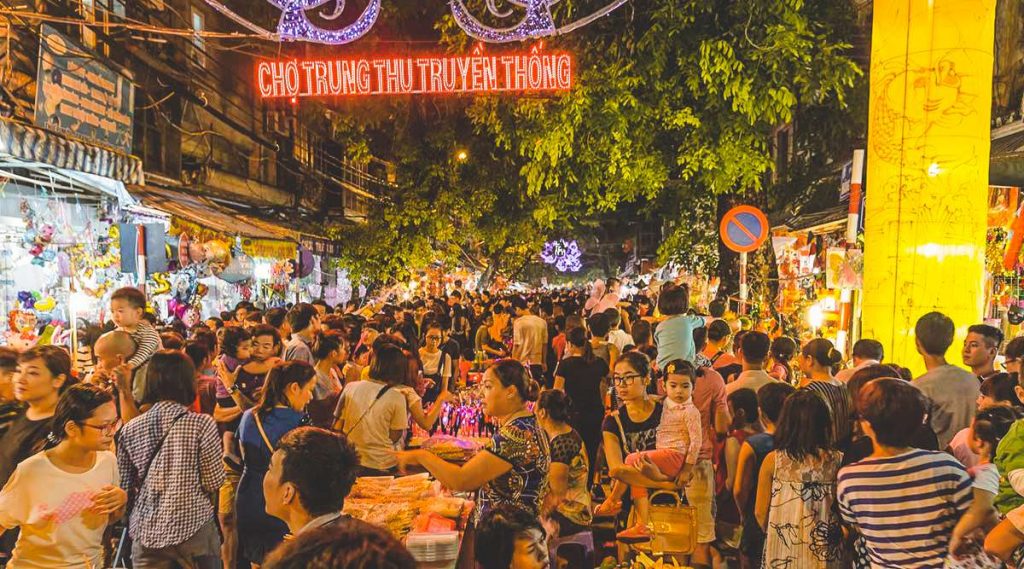 Hanoi Weekend Night Market is held every Friday, Saturday and Sunday and is a busy, bustling meeting. Roadside stalls and local eateries attract a huge crowds of locals and tourists. It starts from 19:00 in the Old Quarter neighborhood. Pedestrian streets and historic locations in the area are illuminated with lighting. You will find cheap t-shirts, handicraft items, accessories, shoes, sunglasses and souvenirs here.
9. Ben Thanh Market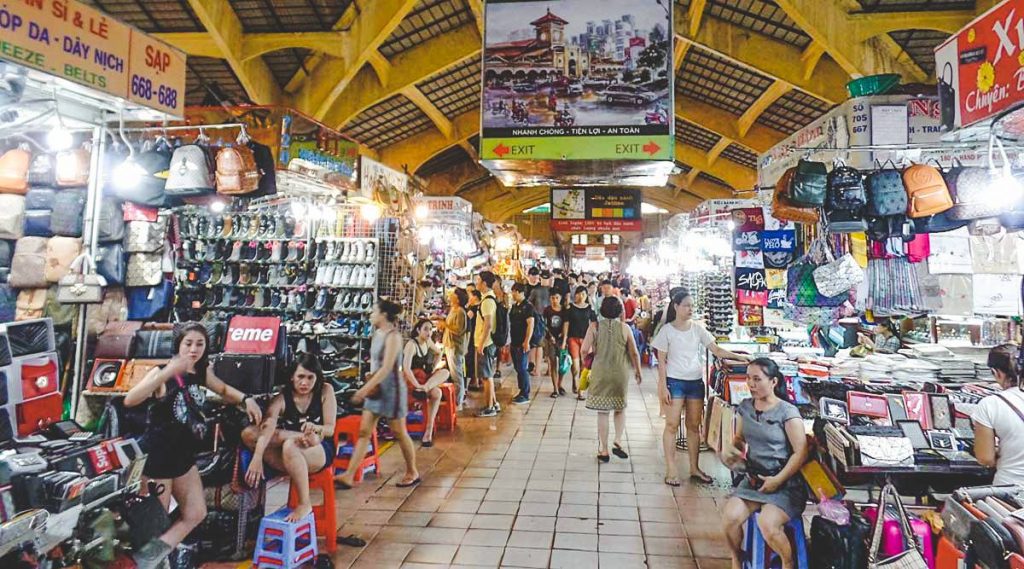 The most famous market in Vietnam is probably Ben Thanh Market in Ho Chi Minh City. This market in District 1 is a great place to buy local handicrafts, branded items, Vietnamese art and other souvenirs. Here you will find eateries where you can taste Vietnamese food or have a drink. When night falls, restaurants around the market open their doors and create a lively street scene that fills the air with the smells of food.
10. Dong Ba Market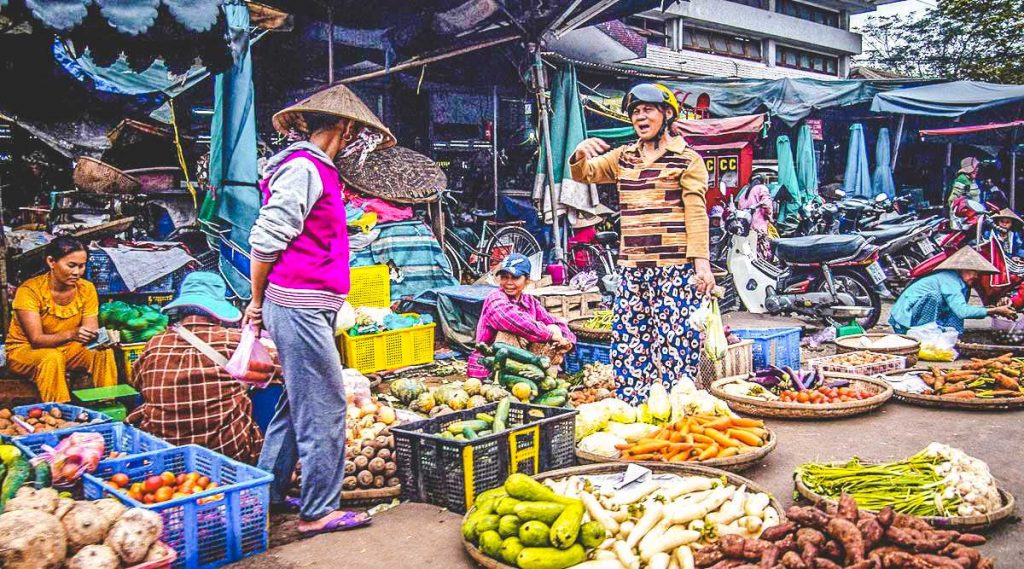 Dong Ba Market is the oldest of its kind in Hue, with hundreds of stalls selling household items, handicrafts, clothing and fresh produce. The market opens already at 3 a.m. The market covers almost 16,000 square meters, with various sections dedicated to fruit, fish, clothing, meat and handicrafts.