What to expect
This guided mountain biking tour in Dalat offers the best sampling of single track downhill riding. This is the most physically challenging mountain bike tour in Dalat. Enjoy fantastic views throughout the ride, including pine forest, lakes and farms. The total ride distance is about 37 kilometers.
Highlights
Breathtaking views over Dankia Lake, mountains and forest
Bike through pine forest
Best single track downhill in Dalat
Professional mountain bike guide
Itinerary
You will meet your guide at the office in Dalat and put on your provided helmet and gloves to prepare for a challenging, but awesome mountain biking tour in Dalat area.
First you start to warm up with some easy uphill biking. After that you have a couple of hills that are a bit harder. When you get to the top of the hill you will have outstanding views over beautiful pine forested hills, Dankia Lake and picturesque small farms.
Next you mountain bike down from the top of the mountain to the valley. The trail varies between a wider dirt track and technical single track. Later you head out of the forest and back into the farmland that is sitting at the beginning of the valley.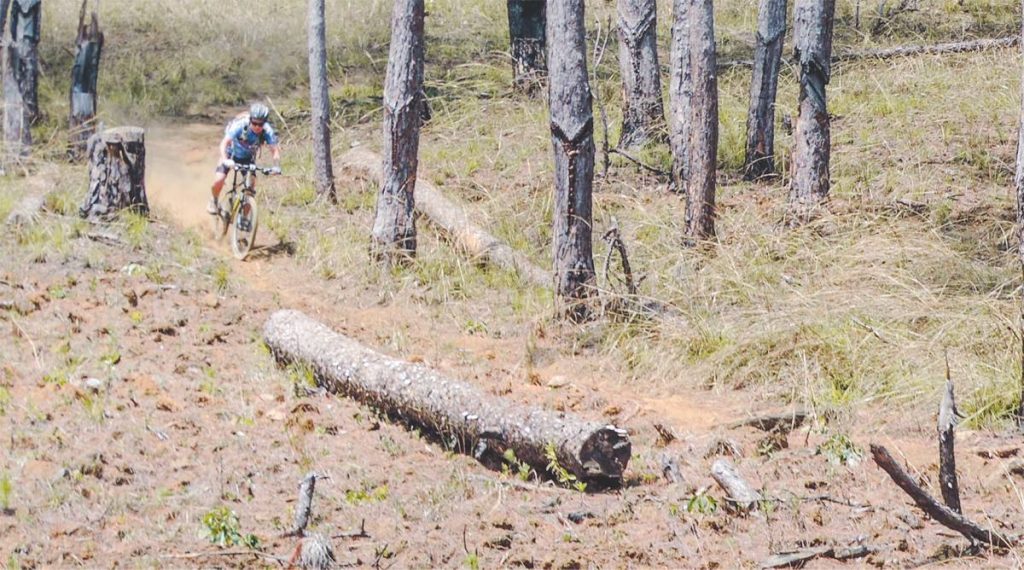 After you have conquered the steepest, but luckily one of the shortest hill on the mountain bike parkour, you come to a beautiful clearing that looks out over the forested area to the north of Dalat.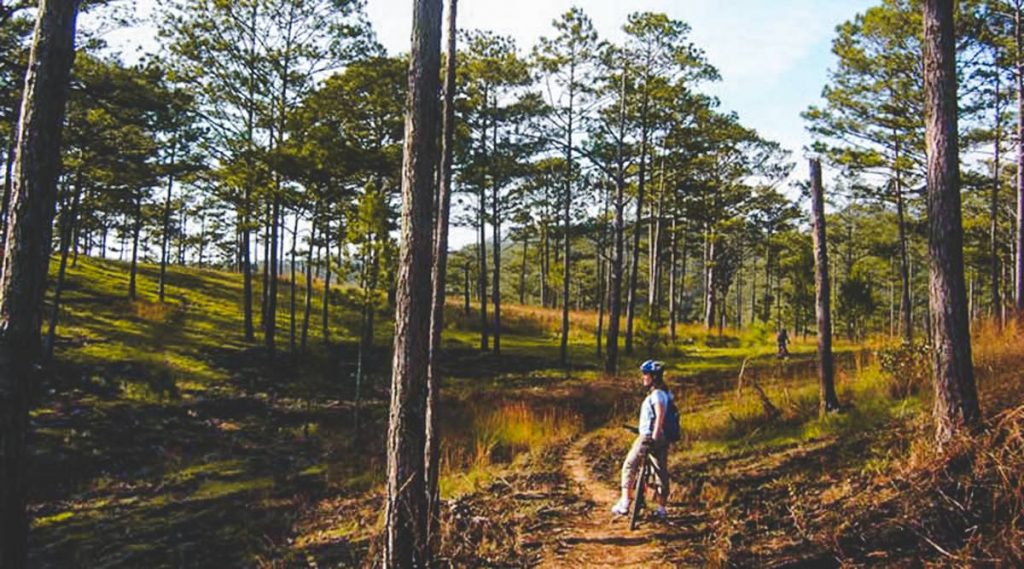 There is a break and lunch. Lunch consists of fresh veggies and fruits, baguettes with an assortment of toppings and a French-style pastry.
After lunch you head out of the forest and back into the beautiful farmland area that sits at the mouth of the valley.  We briefly overlap a section of trail ridden earlier and head back to Dalat on sealed road to complete a lopsided, crazy looking figure 8.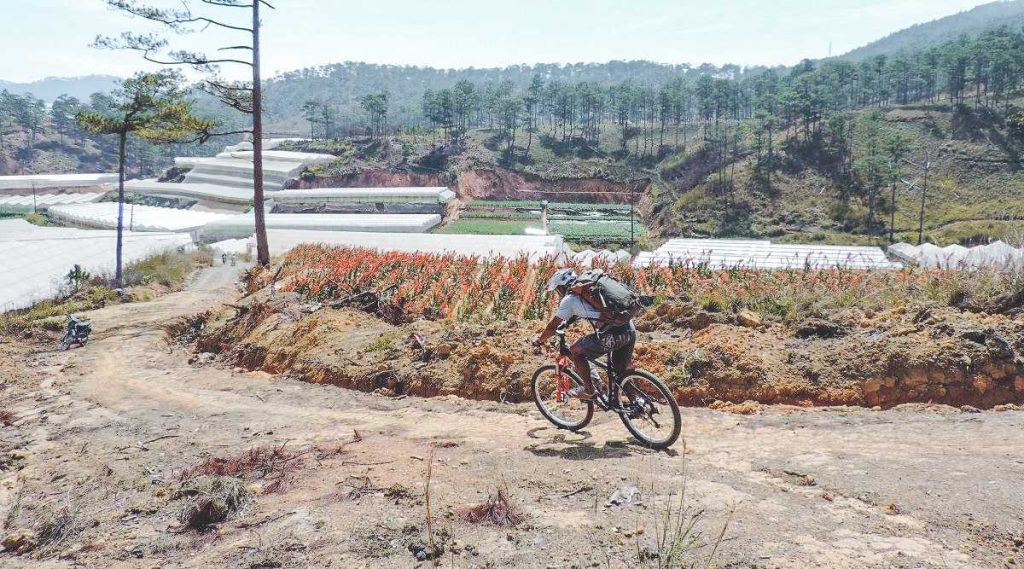 The total ride covers about 37 kilometers and moves from Dalat at 1500 meters to an elevation of around 1650 meters and then back down again. A great mountain bike ride for those looking for varied terrain, a challenge and something slightly technical. Crazy 8 starts from Dalat and heads out to the east past Xuan Huong Lake and up through an area of flower farms. The road turns to dirt after 6 km and meanders around Victory Lake before turning to single track