Kayaking and hiking in Dalat
A trip to the central highlands of Vietnam would not be complete without exploring the beautiful jungles and lakes in this area. Nothing beats the stunning views of mountains and forests from the serenity of Tuyen Lam Lake. Head deep into the jungle on foot and kayak through small rivers that end into the lake.
Highlights
8.5 km of moderate hiking through pine forest
Enjoy kayaking over Tuyen Lam Lake; the most beautiful lake in the area of Dalat
Pick up and transfer in city
Have a picnic lunch and time for swimming
Itinerary
The day of hiking and kayaking in Dalat starts with a short 15 minute vehicle transfer. You go up from 1,500 meters to the ridgeline which meanders between 1,650 and 1,700 meters. The road up is steep to begin with and both sides of the trail are dotted with pine trees. The reward for this steep uphill climb is a fantastic view of the town and surrounding area, with stunning views of Langbian Mountain in the north.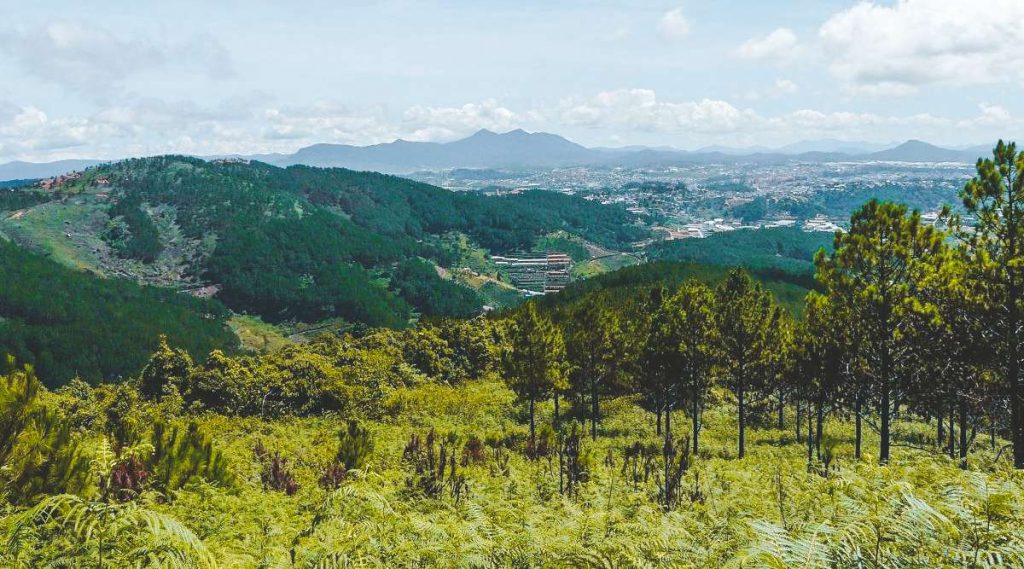 This 8.5 km hike heads up along a jungle fringed ridgeline just south of town. This lonely trail charges up to its peak elevation early on and then gently rolls before heading down to the lake where the kayaks are located. You will be treated to a picnic lunch prepared by the guide, taking advantage of the many fruits and vegetable grown in the Dalat area.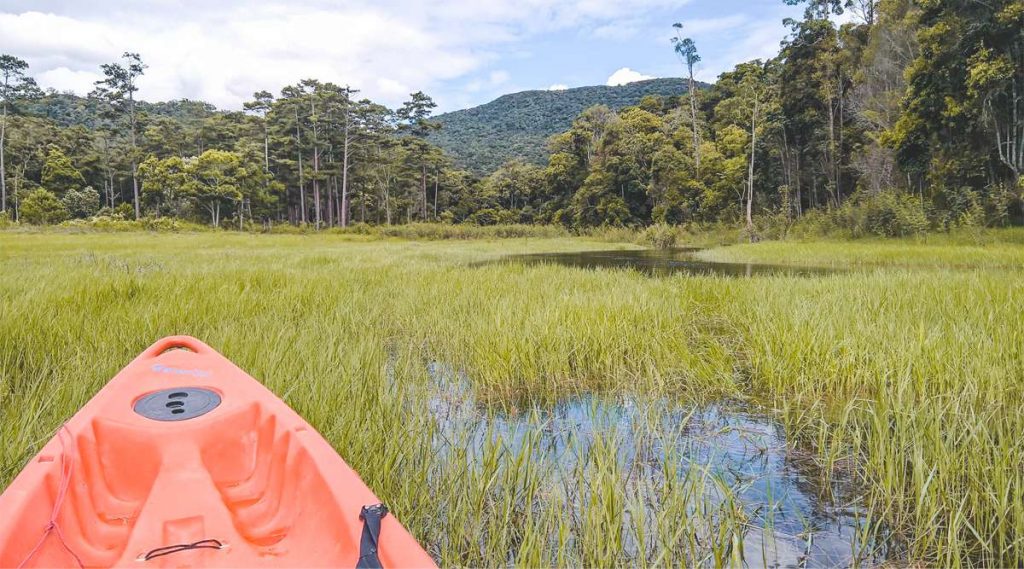 After lunch, you will explore the far end of the lake by kayaking and spend the remainder of the day exploring the many inlets and secret spots. The area is also known as the most popular spots in Vietnam for bird watching.
You slowly make your way back to the kayaks from here, enjoying more great views of the lush pine forested and jungle areas that borders the lake. This fantastic trip is one that can be enjoyed by those of almost any fitness levels. A great day out for those who love to be on the water. There is also time for swimming in the lake.
Your hiking and kayaking tour in Dalat ends after you are brought back to your hotel in Dalat.
Booking & Information request
Ask for booking, availability, pricing or general questions about this tour.