Bidoup National Park trekking & camping 2 days 1 night
In this Bidoup National Park trekking & camping experience you are being outside, while enjoying nature, freedom, peace, and comfort. Go trekking through amazing pine forest and jungles. Seeing rivers, coffee plantations, beautiful view points and changes to wildlife.
Highlights
Trekking through Bidoup national park
Changes to see many kind of wild animals, like deer, boar and gibbons
Camping in an amazing location
Climbing a mountain with fantastic views
Including views of pine forest, jungles, rivers, coffee plantations and more
Itinerary
Day 1: Transfer to Bidoup National Park, trekking through pine forest (L/D)
You get pickup at your hotel in Dalat at 7:30 AM. The transfer by car is about 35 km to Da Chay Village. Here you will start your Bidoup National Park trekking tour on the trails through hilly pine forest.
After more than one hour trekking, you will stop for a picnic lunch on the top of the mountain while you have a fantastic view over the river in a beautiful valley.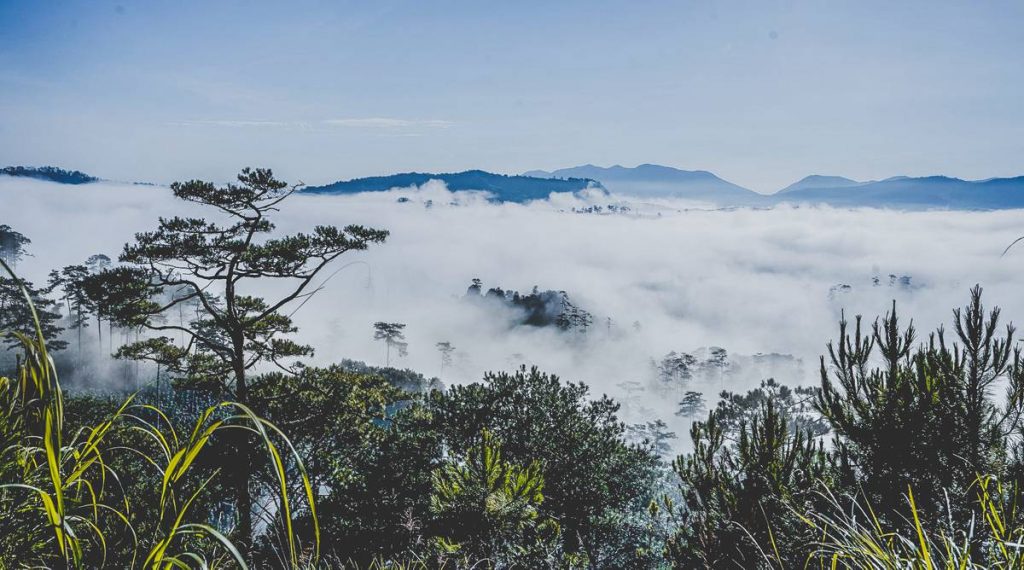 After lunch, follow trails down the hill to your campsite. Overnight in the camping tent with the high of 2,080 m above sea level. This first day offers total 5 hours of moderate walk.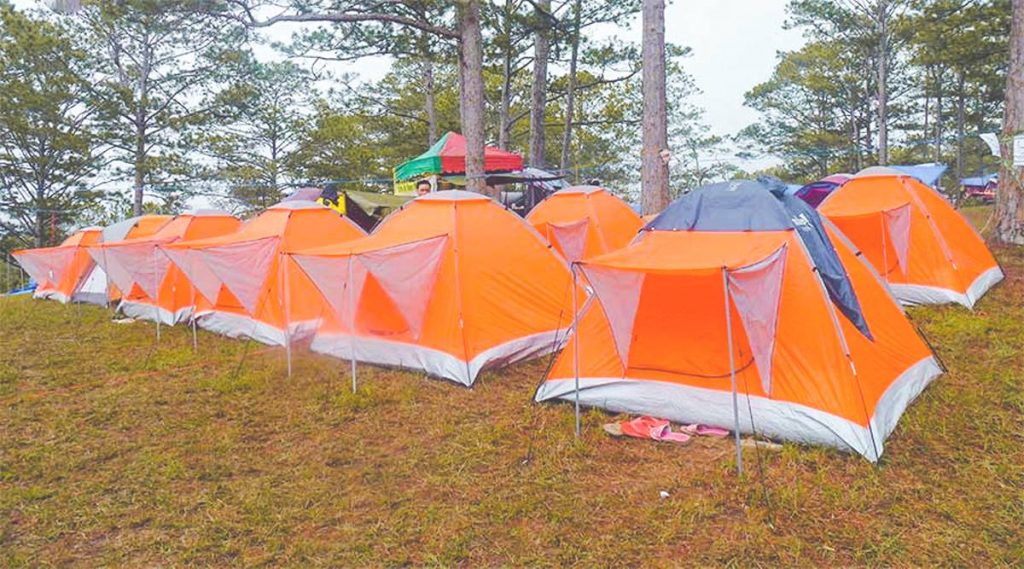 Overnight in Bidoup National Park, in camping tent.
Day 2: Trek through the forest and jungle (B/L)
Breakfast will be served before you start your 15 km trekking to Long Lanh Ranger Station.
The trek begins in pine forest and heads up into the green jungle. The trail to the summit of the mountain (2,287m) is steep, but is well worth the climb. You will definitely enjoy the breathtaking views of the surrounding hills and villages, when you reach the highest peak.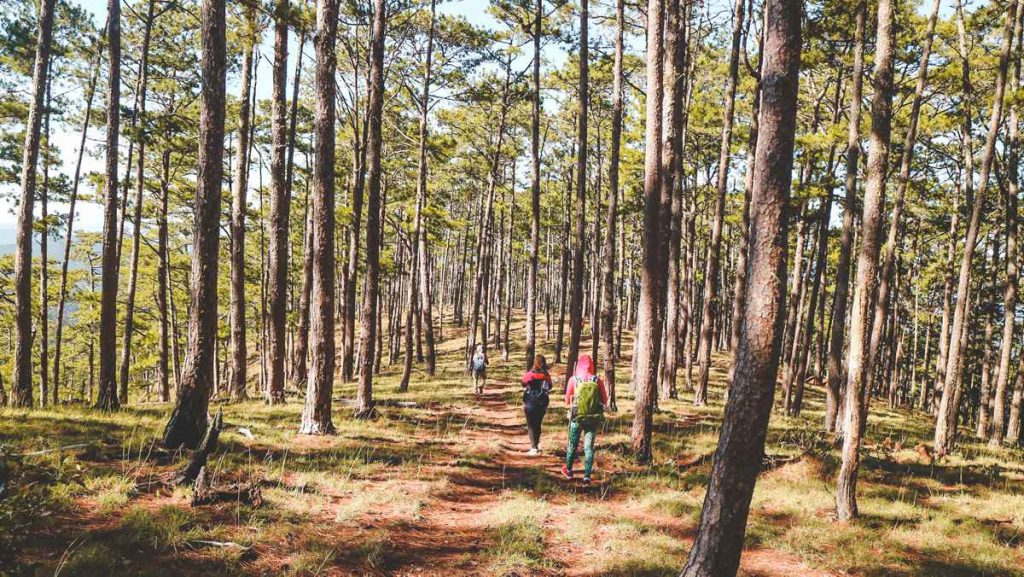 You will have lunch on the top of the mountain. Next you will trek downhill to see a huge tree that is over 1,300 years old.
After that you trek through the pine forests, coffee plantations, across the Da Nhim River to Long Lanh Village.
A car will bring you back to Dalat.
Booking & Information request
Ask for booking, availability, pricing or general questions about this tour.