Ha Giang – Ban Gioc Waterfall & Ba Be Lake
Fully catered and door-to-door transfers to all highlights and accommodations, while driving through the most beautiful areas of the country, including an English-speaking guide
Visit the most beautiful and largest waterfall in Vietnam, the Ban Gioc Waterfall
Drive by car or motorbike through Ha Giang, the most impressive mountain area in the country
Meet the many colorful ethnic minorities that live in this area
Enjoy a boat ride in Ba Be Lake
Options to get to Ha Giang & back
On the day prior to starting the Ha Giang loop (Day 0), depart from Hanoi in the early morning. You will be transferred to Ha Giang in a luxurious limousine minibus from your hotel.
After arriving in Ha Giang in the afternoon, you will stay in a local authentic minority village situated just outside the town. The village is surrounded by beautiful rice fields and belongs to the Thai minority, who reside in houses on stilts. You will have the afternoon to explore the village before spending the night in a homestay. The next day, you will be picked up from this homestay to start your Ha Giang loop tour.
Unique experience in staying in a beautiful local village of ethnic minorities
Stunning area with rice fields
Private bungalow style room for the comfort option
Clean and specious dorm room for the standard option
VIP Limousine Sleeper Bus
Traveling by bus can be exhausting. However, for a slightly higher price, you can opt for a deluxe VIP bus that features seats that are nearly twice the size of regular sleeper buses.
We offer the option of arranging a private car to take you from Hanoi or other destinations in Vietnam to Ha Giang.
If you're planning to visit Sapa as well, we highly recommend booking our Sapa + Ha Giang Loop tour. This package includes direct transfers between Sapa and Ha Giang City for your convenience.
Arrange your own transfer to Ha Giang
If you are coming to Ha Giang from a different city, you have the option to make the arrangements yourself or reach out to us beforehand for assistance.
Day 1: Ha Giang Town - Dong Van
Quan Ba ​​pass – Tham Ma Pass - Chin Khoanh pass - Vuong Palace– Dong Van
After arriving in Ha Giang town through one of the above transportation options, the loop will commence. Over the next four days, you will explore the entire Ha Giang Loop, including the highlights and rice fields around Du Gia. You can choose to travel by car or on the back of a motorbike.
On the first day, we will drive to Dong Van, located at the tip of Vietnam. While we can stop anywhere for photos along the way, there are certain highlights that we will definitely stop at. The first of these is Quan Ba Haven's Gate, which offers a breathtaking view of the mountains that you will be driving through in the next few days. As we descend the pass, we will make another stop at a viewpoint where you can witness the Twin Mountains. These two round-shaped mountains sit side by side and look almost identical.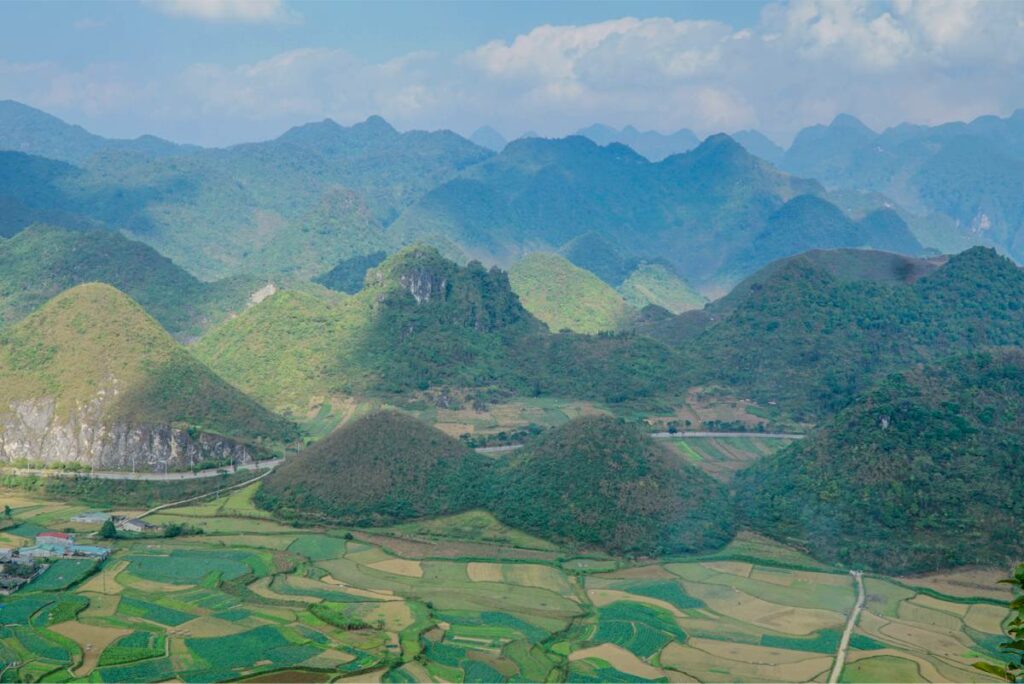 At the end of the pass, you'll stop at a local restaurant for lunch before continuing on your journey. As you drive, the views will only get better with each turn. You'll cross over multiple mountain passes, including Tham Ma Pass and Chin Khoanh Pass, and pass through the stunning Sung La valley.
In Xa Phin town, you'll have the opportunity to visit the palace of the last Hmong king. The Hmong people are one of the many ethnic minorities who reside in this area.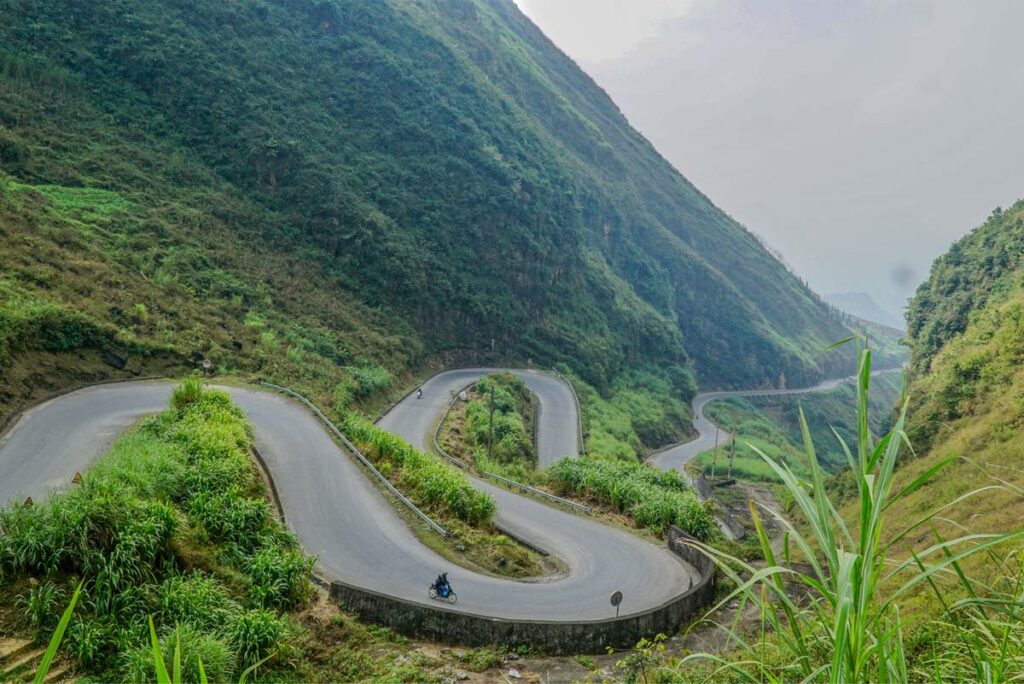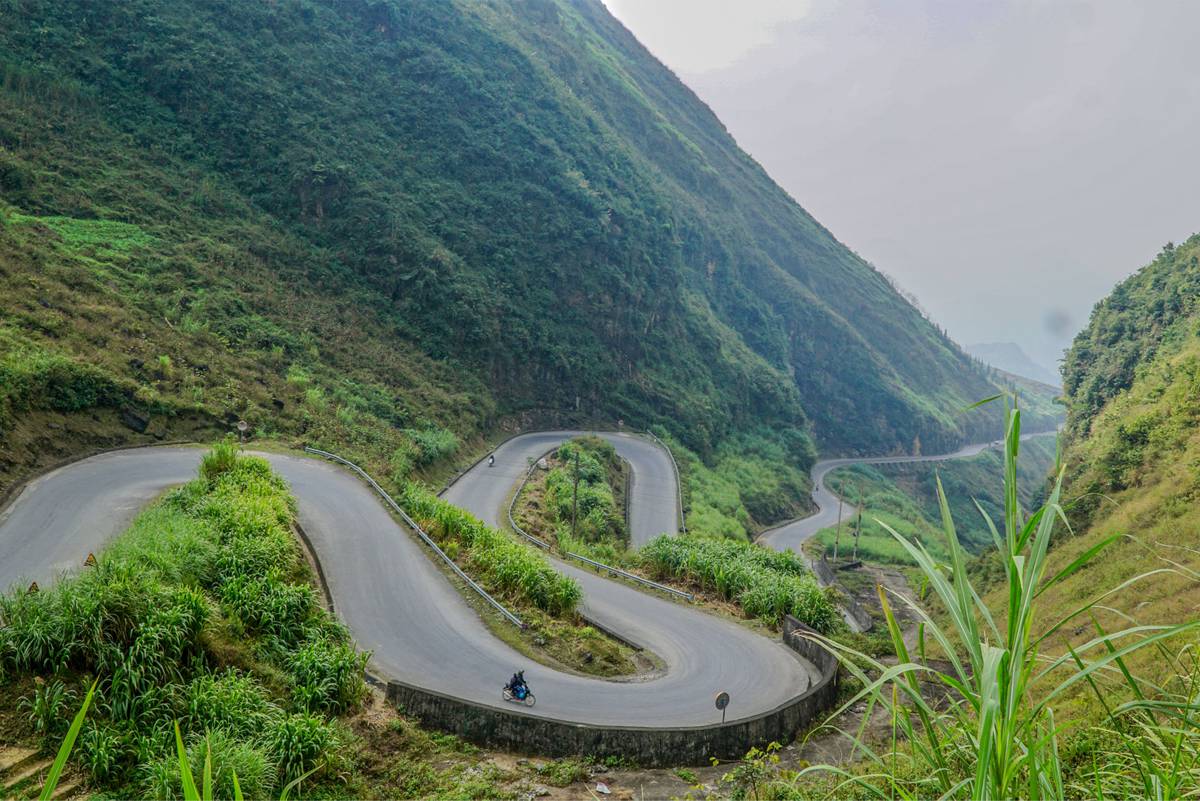 After your visit to the palace, it's a half-hour drive or more to Dong Van, where you'll spend the night at a local homestay or hotel. Along the way, there will be opportunities to stop for photos.
Once you arrive, enjoy dinner and take some time to explore the charming Old Quarter of the town on your own.
Nice local homestay surrounded by the beautiful mountains of Ha Giang
Good  atmosphere, often full of other travelers
Both private rooms with ensuite and dorm rooms available
Stay overnight with a local family
This hotel is located right in the center of Dong Van. You can easily walk to Dong Van Old Quarter and the big Sunday market. Lots of restaurants nearby.
The hotel is for Ha Giang standards very good, with clean rooms, private bathroom, air conditioning and all the basics you need for a short overnight stay
Day 2: Dong Van - Meo Vac
Chinese border – Lung Cu Flag Tower – Ma Pi Leng pass
If your second day on this loop falls on a Sunday, you're in for a treat as it gives you a rare chance to explore the Dong Van Sunday market. This bustling market attracts a lot of vibrant ethnic minorities who come here to trade. For the best experience, it's recommended that you visit early in the morning before breakfast, if you don't mind waking up early.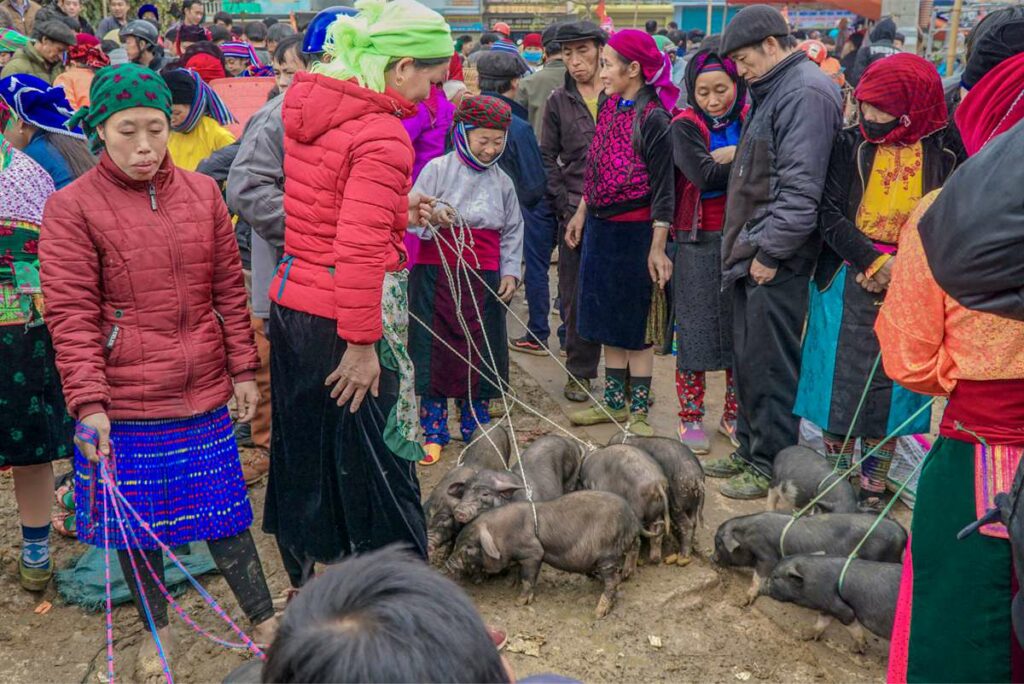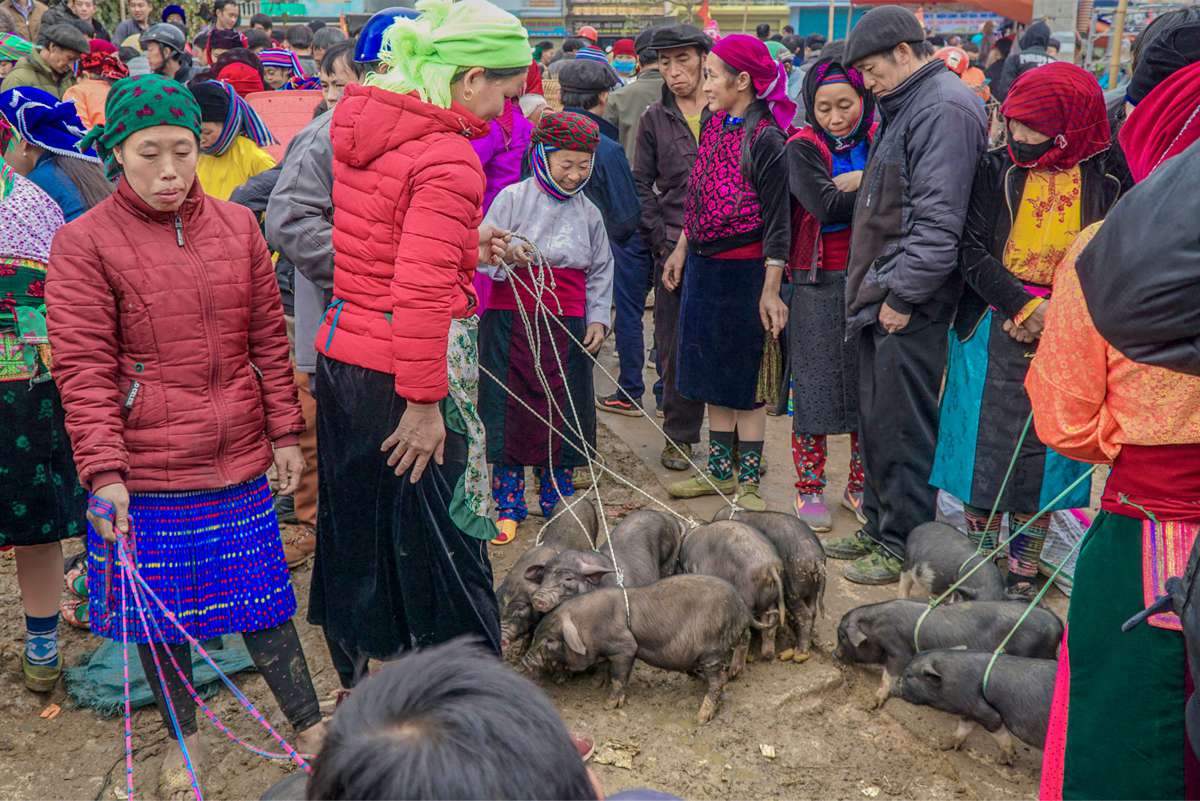 After having breakfast, you'll begin your journey towards the Chinese border, but not without first admiring some of the most stunning mountain views along the way. These views are part of the Dong Van Karst Plateau Geopark, which has been recognized as a UNESCO World Heritage Site.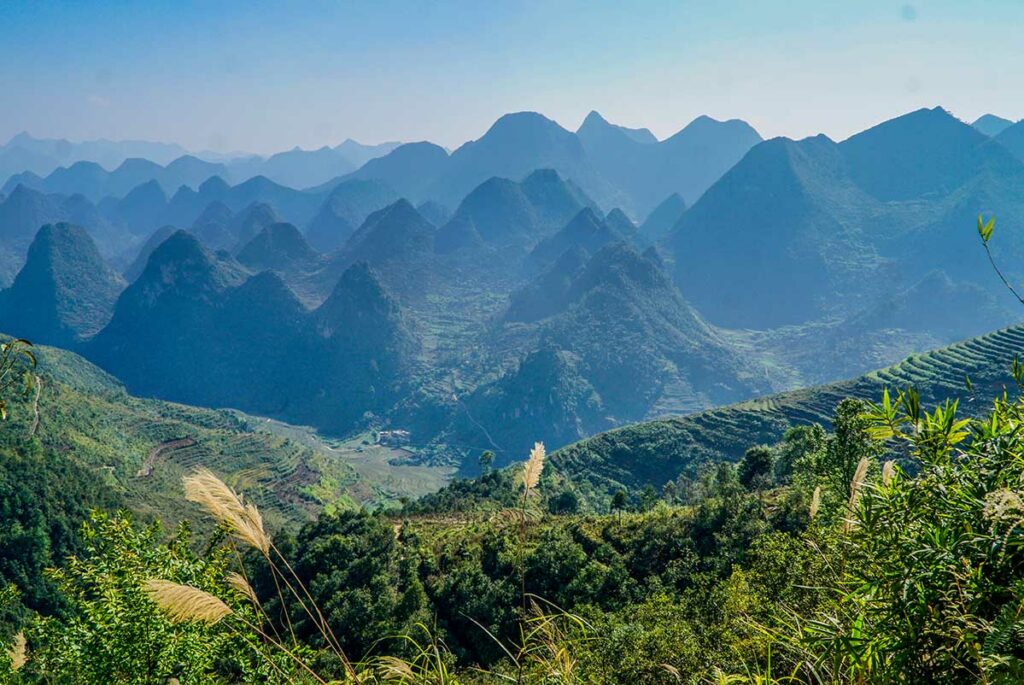 Eventually, you'll reach the town of Lung Cu, which is marked by a towering flagpole atop a mountain, indicating the northernmost point of Vietnam. You'll have the opportunity to ascend the mountain and witness a 360-degree view of both Vietnam and China.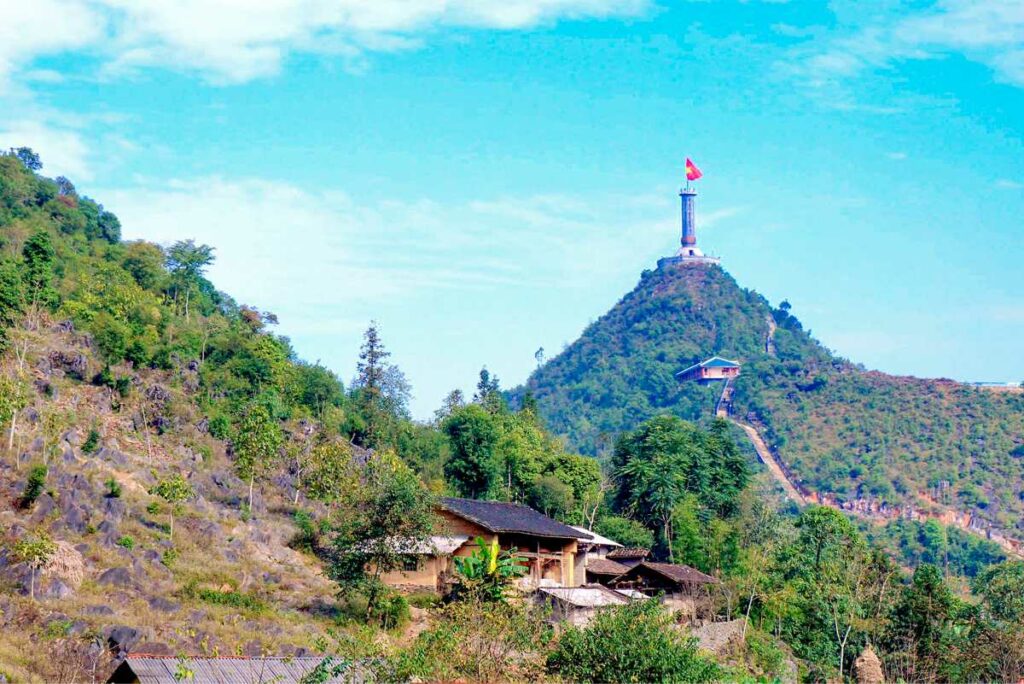 You'll stop for lunch at a nearby local restaurant.
Following your meal, your next destination is Meo Vac, which you'll reach by crossing Ha Giang's most renowned mountain pass, the Ma Pi Leng Pass. The scenic views you'll encounter on this route are among the most spectacular in Vietnam. Be prepared to be awed by the towering mountains, steep cliffs, and the winding zigzag road that snakes through the mountains.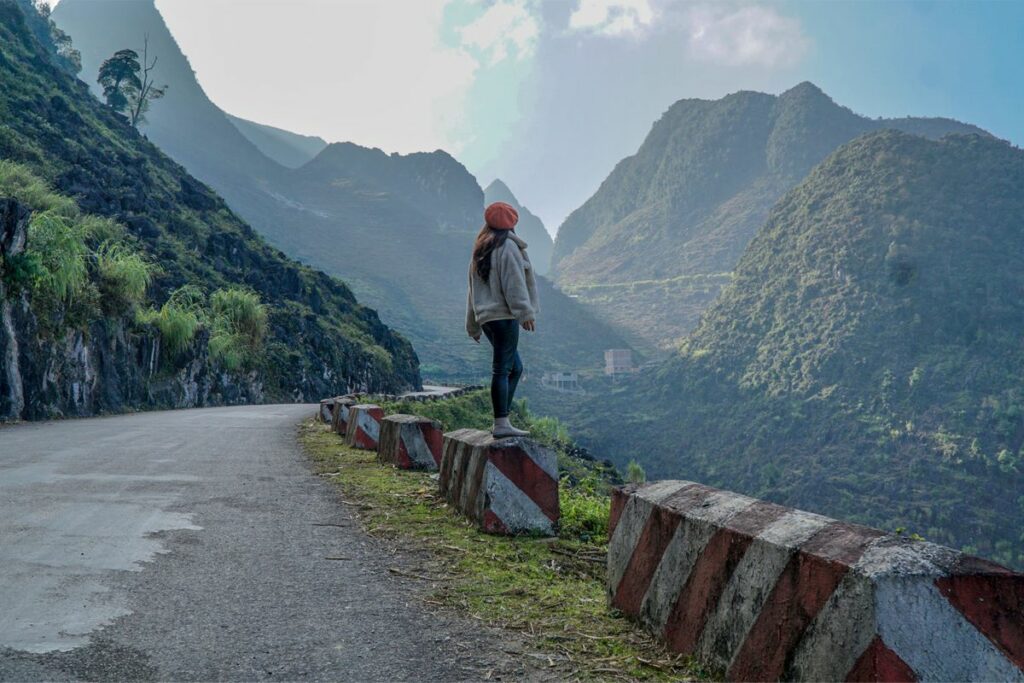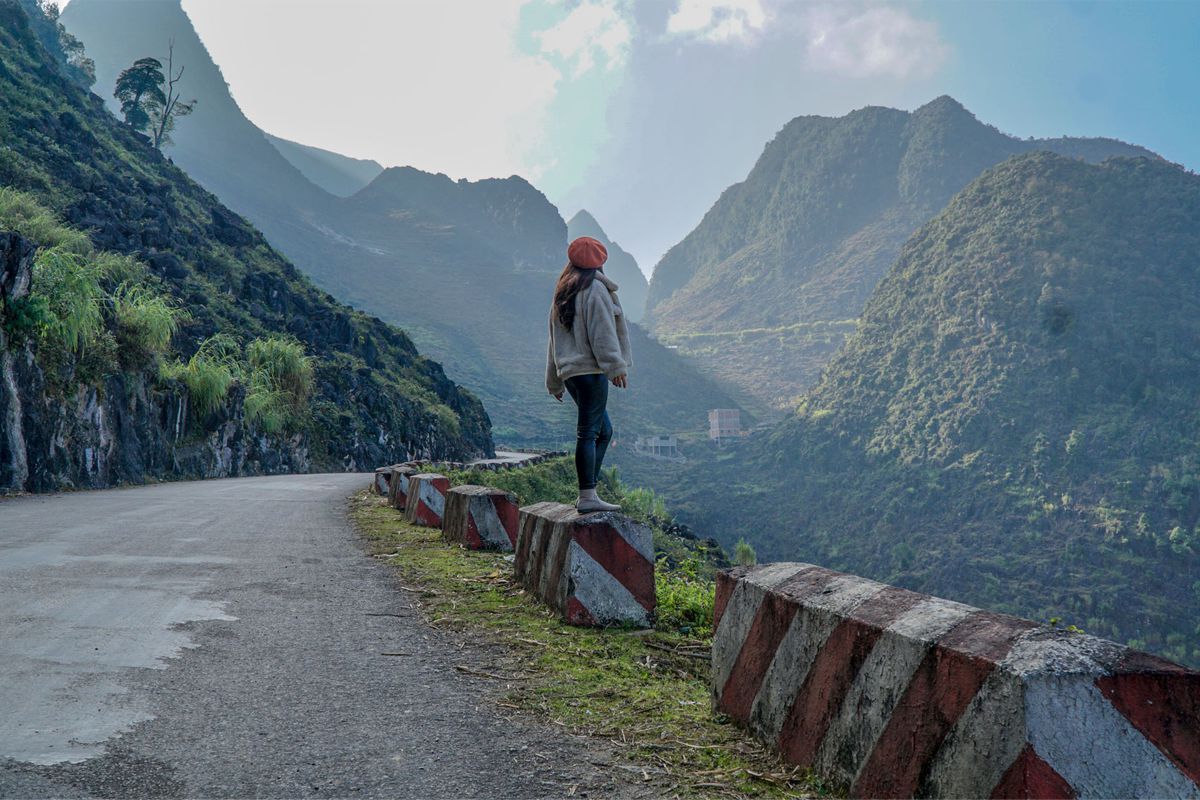 Along the way, there are numerous spots to pause and capture some breathtaking photographs.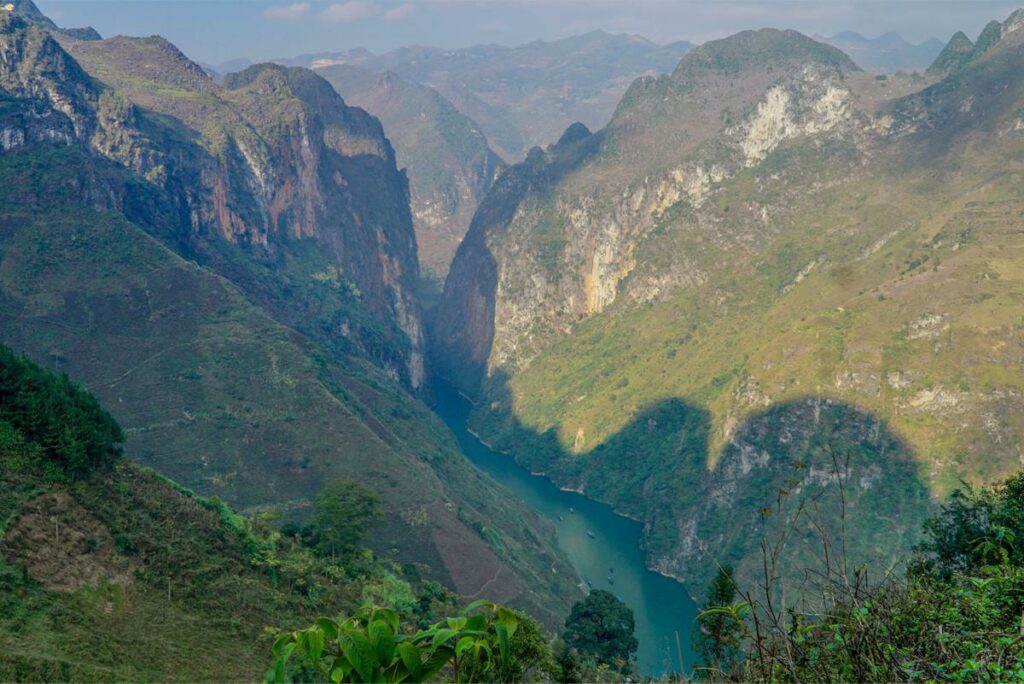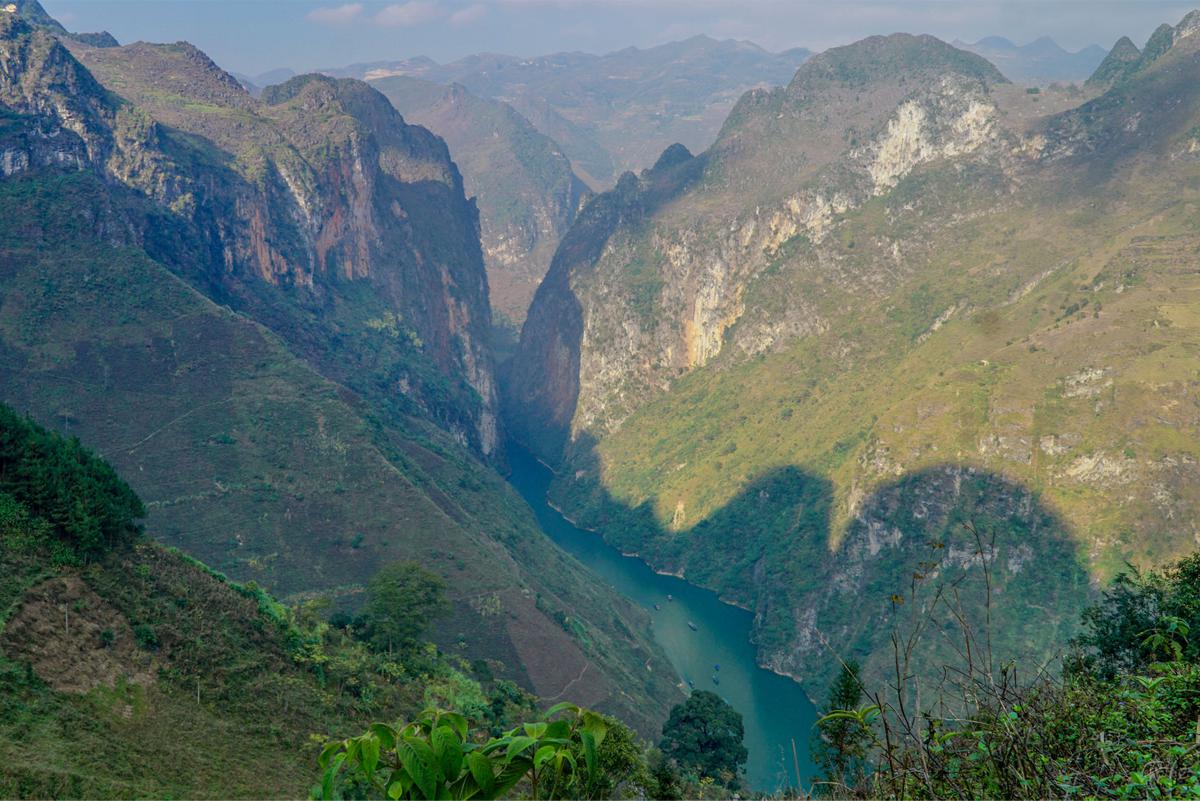 Arriving at 5pm you will stay in Meo vac.
Day 3: Ha Giang - Cao Bang
Today's journey will take you through even more remote regions of Northern Vietnam, covering a longer distance.
En route, you'll pass by small villages inhabited by various ethnic minorities and towering mountains.
Around halfway through the trip, you'll reach Cao Bang, where you'll begin to observe a noticeable shift in the landscape. You'll be greeted with picturesque valleys, adorned with rice fields and meandering rivers. Few other travelers venture to these remote areas, making it a truly unique and tranquil experience.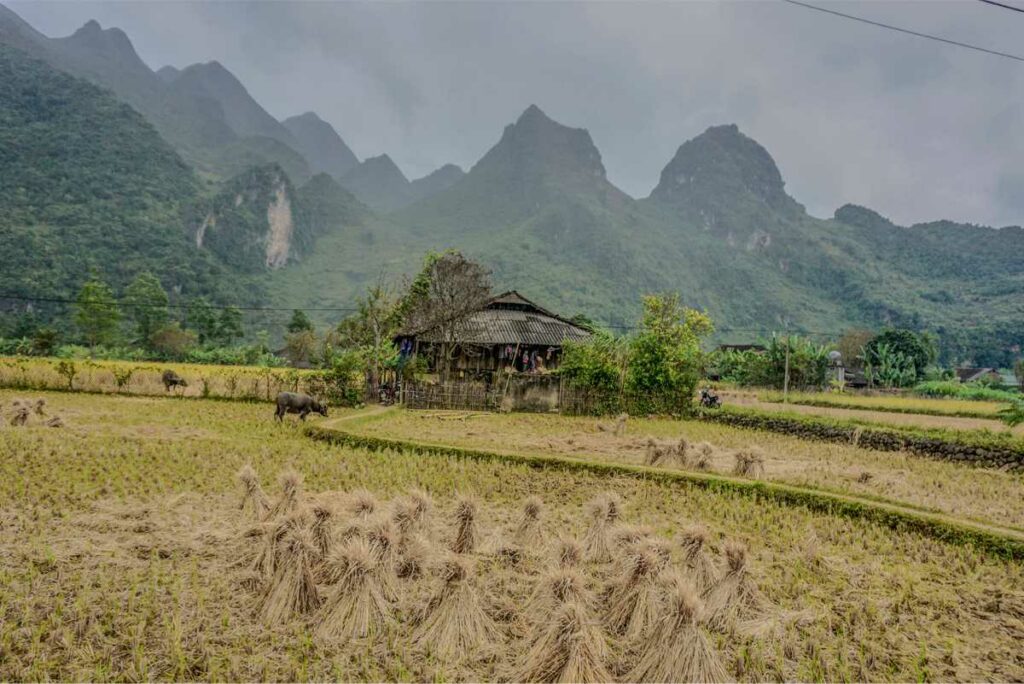 You can expect to reach the city of Cao Bang at approximately 5 PM.
Ha Giang – Ban Gioc Waterfall & Ba Be Lake tours
The best Cao Bang tours will of course take you to the Ban Gioc Waterfall, the most impressive waterfall in Vietnam. But don't forget to visit the beautiful landscapes far from the beaten track.
The best Ha Giang – Ban Gioc Waterfall & Ba Be Lake tours & local experiences
Start our Cao Bang tours from Hanoi, Ha Giang or Sapa!
About Ha Giang – Ban Gioc Waterfall & Ba Be Lake
The mountainous province of Cao Bang is one of the most beautiful regions in Vietnam. The town itself is not that spectacular, but it is a handy base from which to explore the area. An environment surrounded by beautiful nature. The great thing about Cao Bang is that tourism is not yet at its peak like in Sapa or Halong Bay. You can really enjoy the peace and quiet here.
Frequently asked questions about Ha Giang – Ban Gioc Waterfall & Ba Be Lake tours
The Ban Gioc waterfall is the most impressive waterfall in Vietnam, only about a 7-hour drive from Hanoi. For that reason, you can doubt whether it is worth a visit. However, many travelers forget that there is so much more to do and see in Cao Bang. In fact, it is one of the most beautiful provicines in the country, which is hardly visited by tourists. For that reason, combine Ban Gioc with a drive through this amazing province and it will be more than worth a Cao Bang tour.
You can visit Cao Bang all year round. However, the beautiful nature with forests, mountains and waterfalls is best visited in the spring, from February to April. It rains a little less.
It is possible to combine a Cao Bang tour with Ha Giang and even with Sapa. View our tours for the possibilities.
10 Ha Giang – Ban Gioc Waterfall & Ba Be Lake tours highlight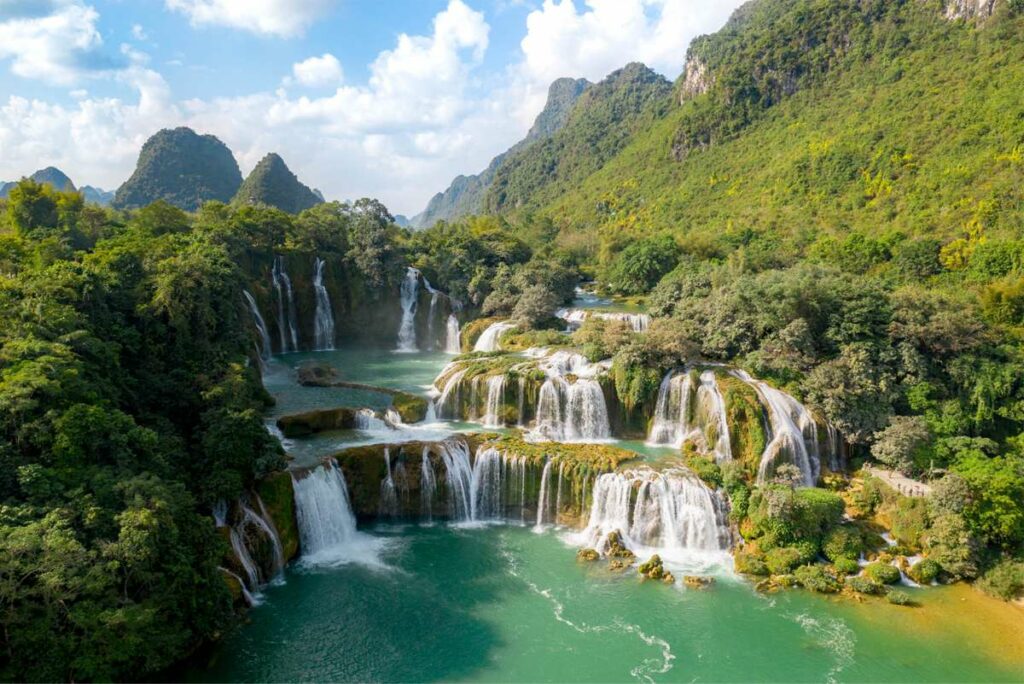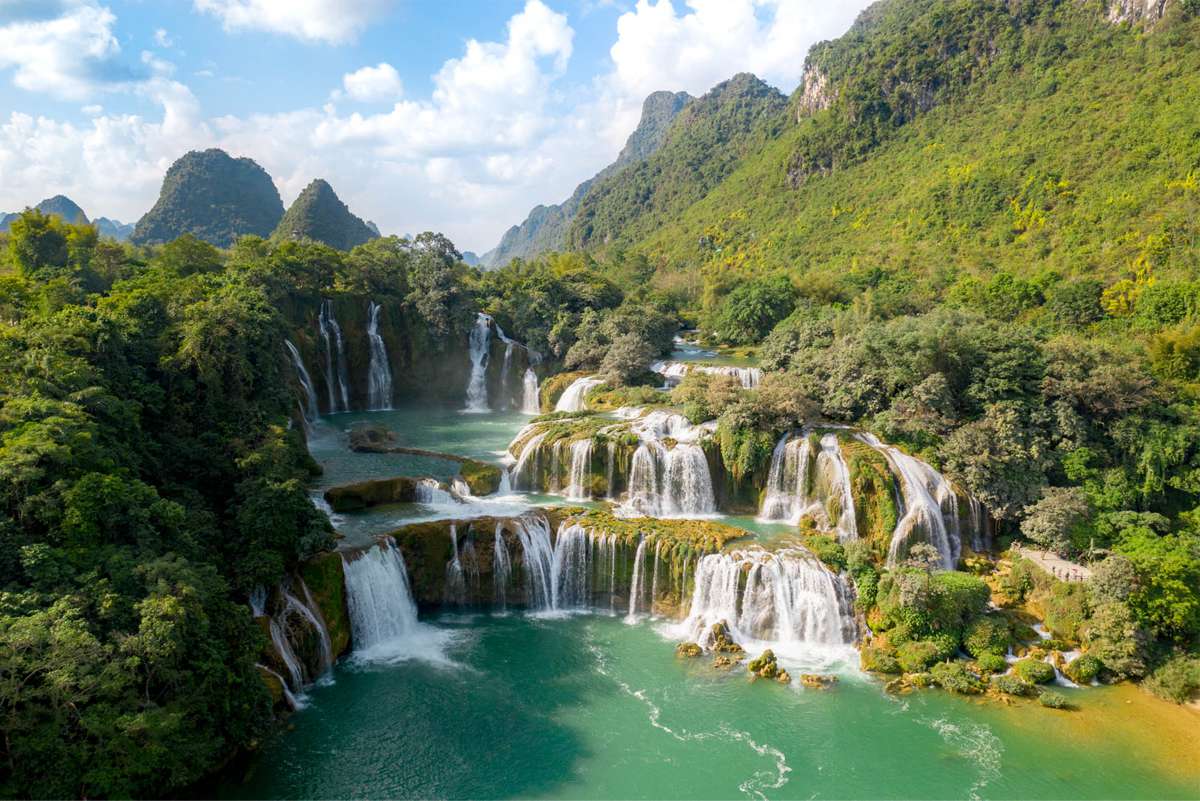 1. Ban Gioc waterfall
The Ban Gioc waterfall is the most impressive waterfall in Vietnam and should therefore be part of every Cao Bang tour.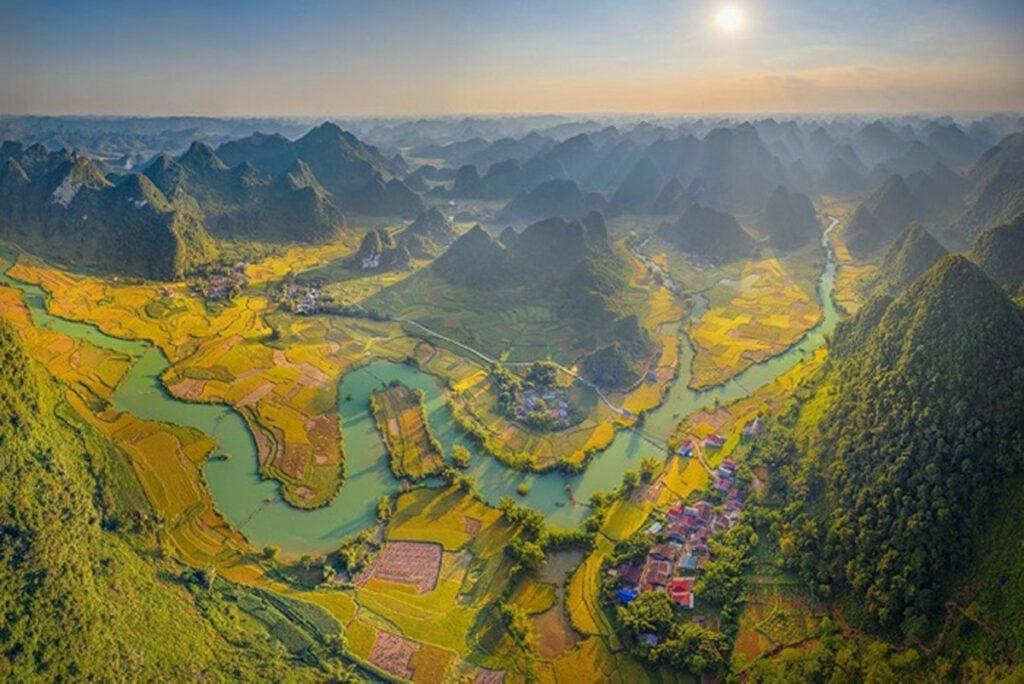 2. Phong Nam valley
The Phong Nam valley is a hidden and above all very impressive valley not far from Ban Gioc, with rice fields and small villages.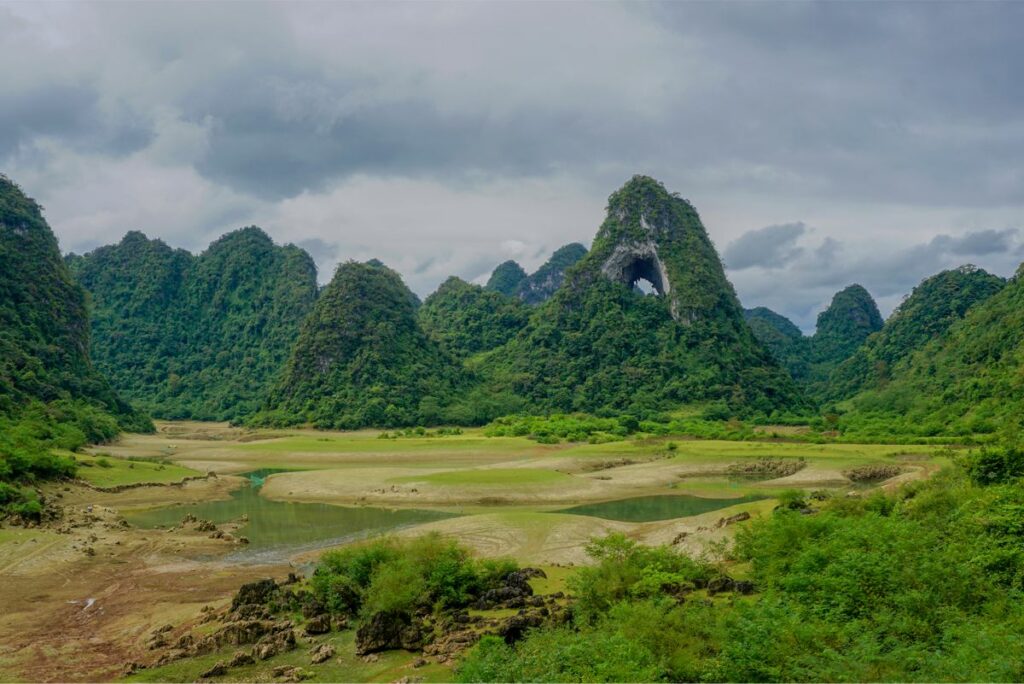 3. Nui Thung mountain
Nui Thung mountain, a mountain with the hole in the middle, is another hidden place that you should not miss in your Cao bang tour.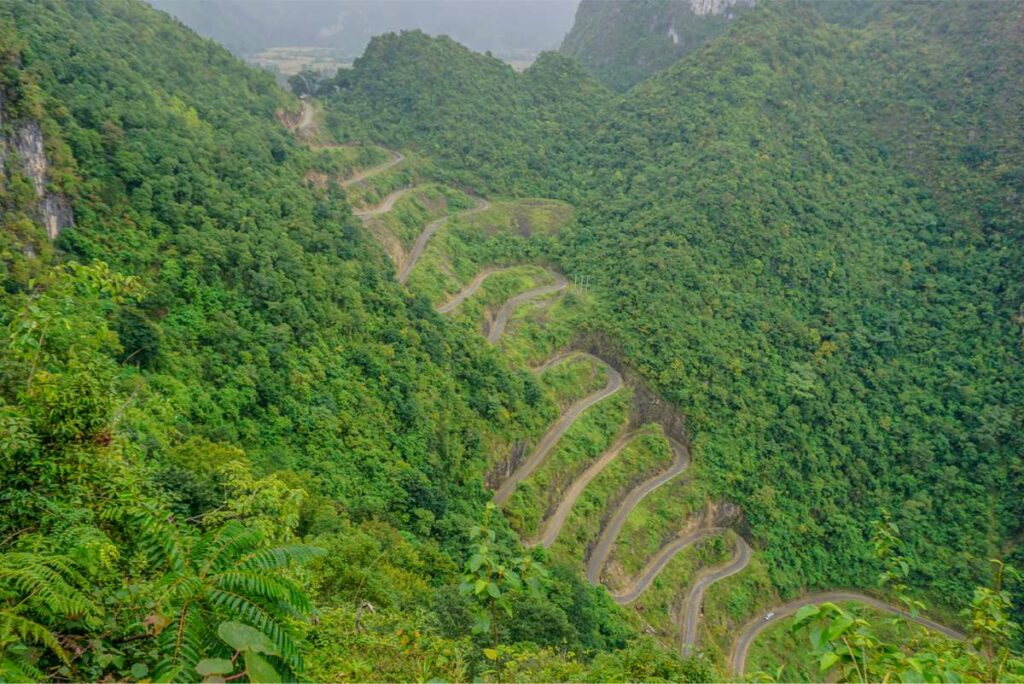 4. Me Pja Pass
Me Pja Pass is the most impressive mountain pass in the province. There is a vantage point from which you can count the many turns of the pass.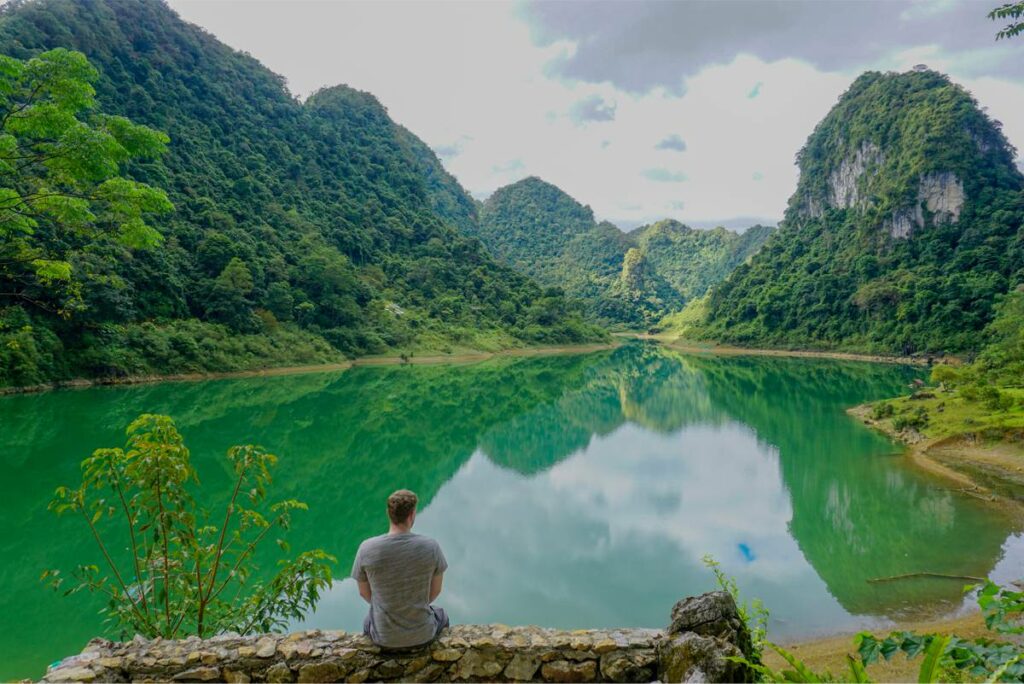 5. Thang Hen Lakes
Thang Hen Lakes are beautiful lakes that you can visit in combination with the Nui Thung Mountain.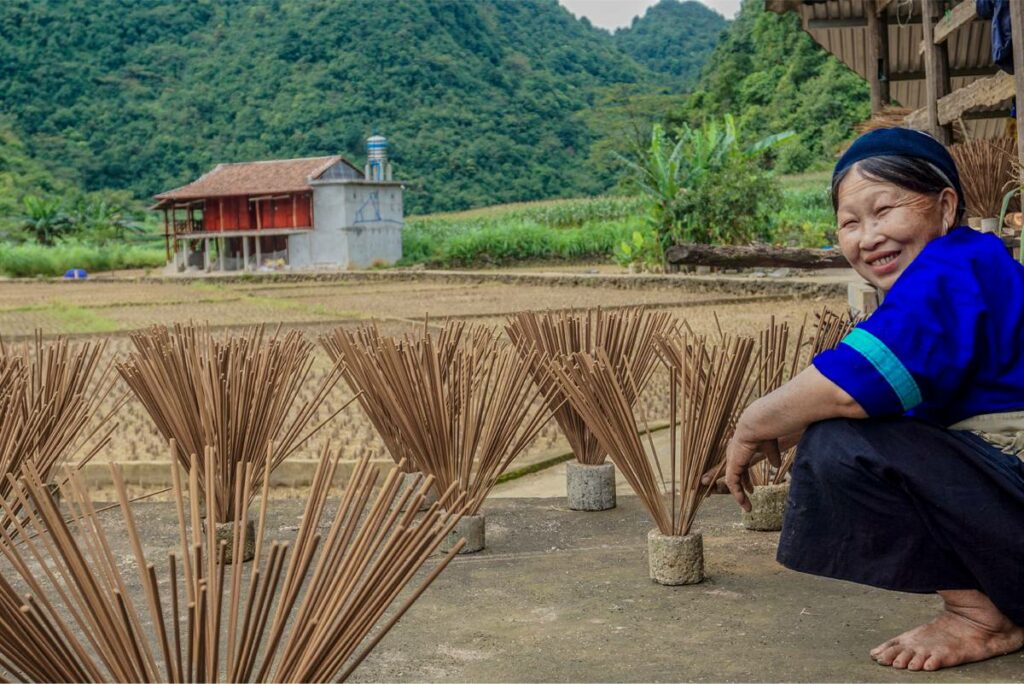 6. Visit local village
Also in this province there are many villages of ethnic minorities. Visit some to learn more about their culture.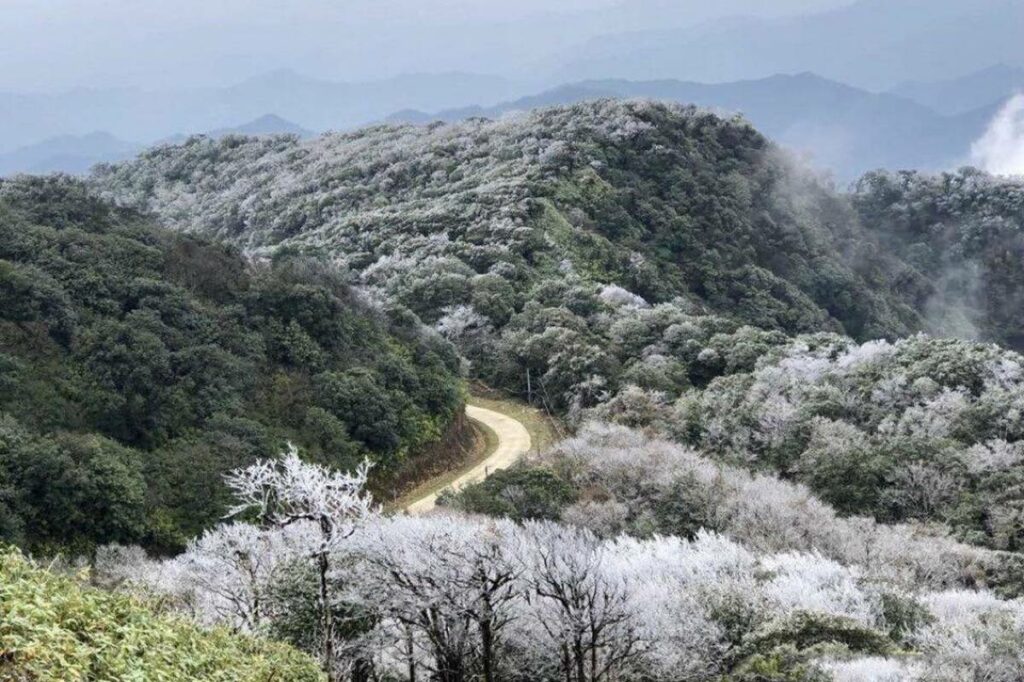 7. Phia Oac National Park
The Phia Oac National Park is known for its high peaks where snow can fall even in winter. You will also find extensive tea plantations here.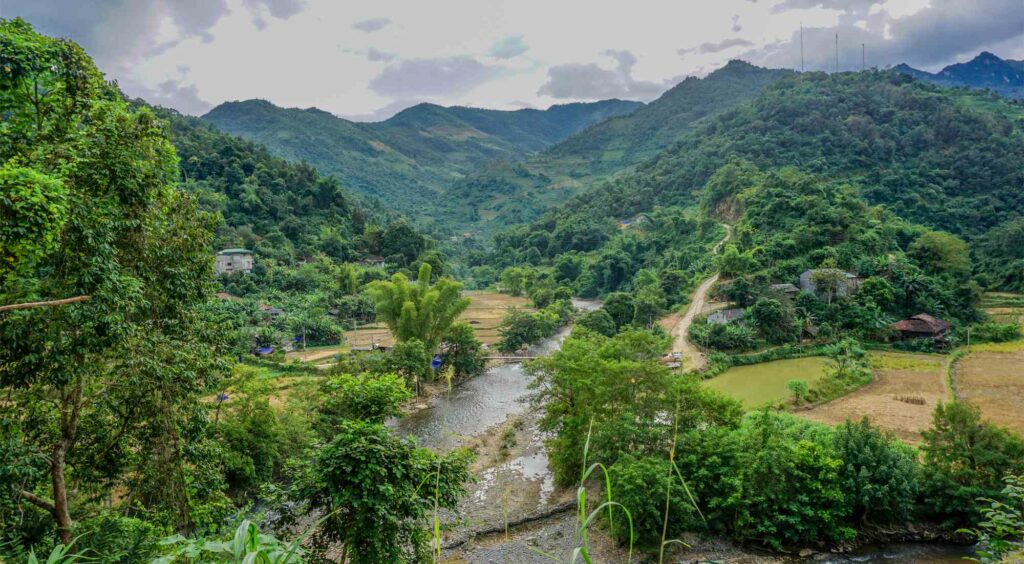 8. Driving through west Cao Bang
In the west of Cao Bang you will find a similar impressive mountain landscape as what you find in Ha Giang.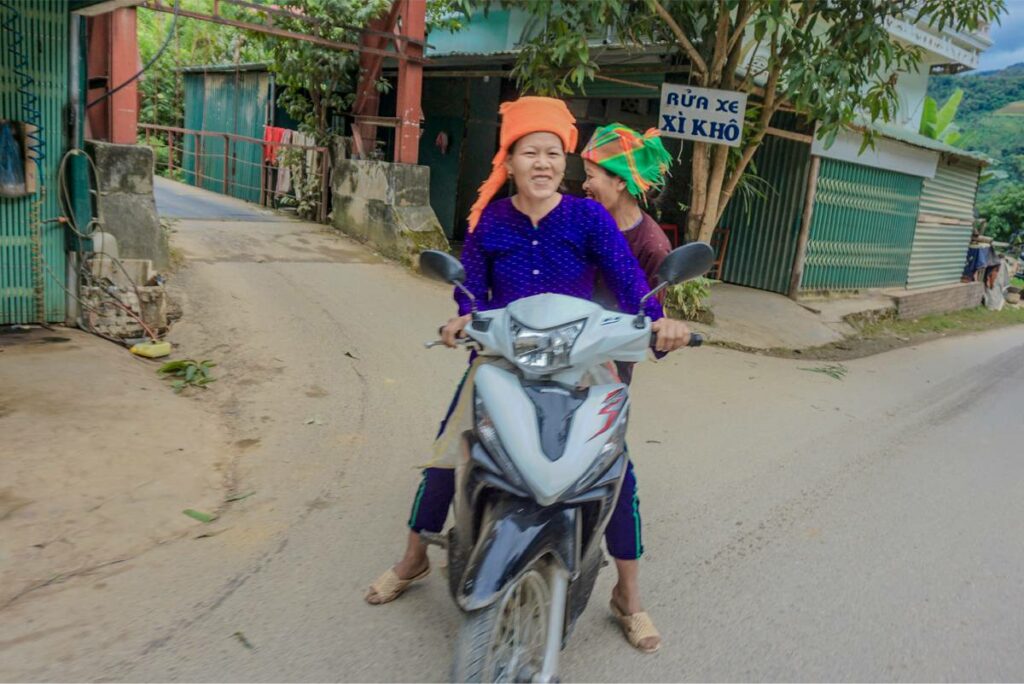 9. Local minority cultures
Learn about the ethnic cultures that live here. Go to a villages, stay in a homestay and visit local markets to get a picture.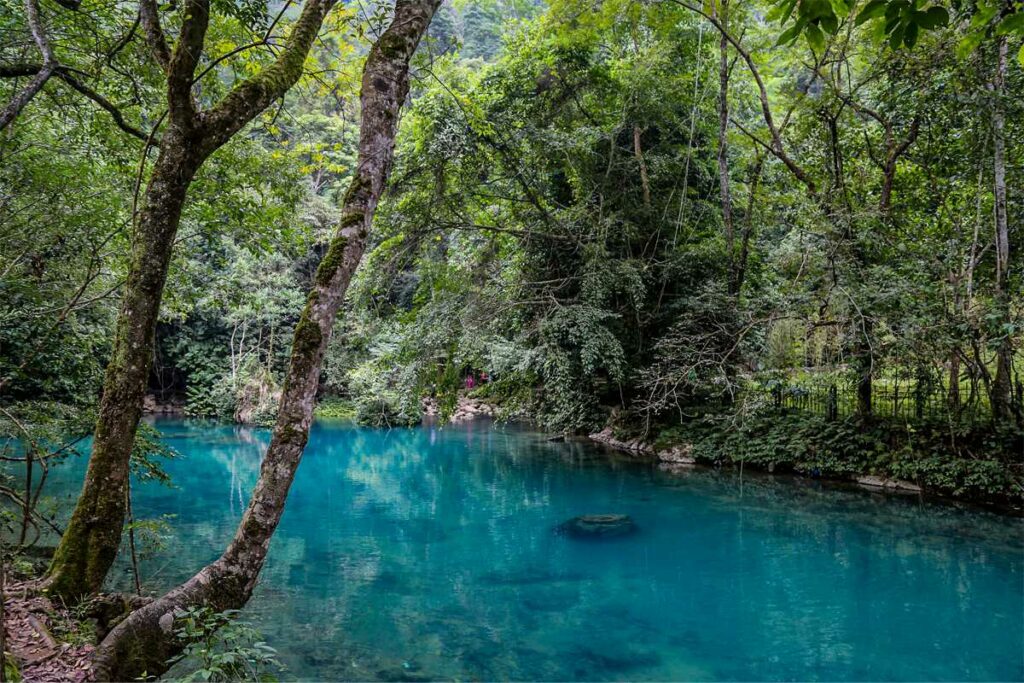 10. Pac Po Relic
Pac Po Relic is where Ho Chi Minh came back to Vietnam after many years abroad to build his resistance against the French settlers.
Day 4: Cao Bang - Ba Be Lake
Ban Gioc Waterfall - Nguom Ngao Cave - Ba Be Lake
Following breakfast, you'll embark on a journey further north. Upon arriving at the Chinese border, you'll visit the breathtaking Ban Gioc Waterfall. This waterfall's sheer size and picturesque surroundings, which include rice fields, forests, and mountains, make it appear as if it has been plucked straight out of a fairy tale.
You're free to take your time here, capturing photos or simply savoring the incredible view and the sound of the water cascading down.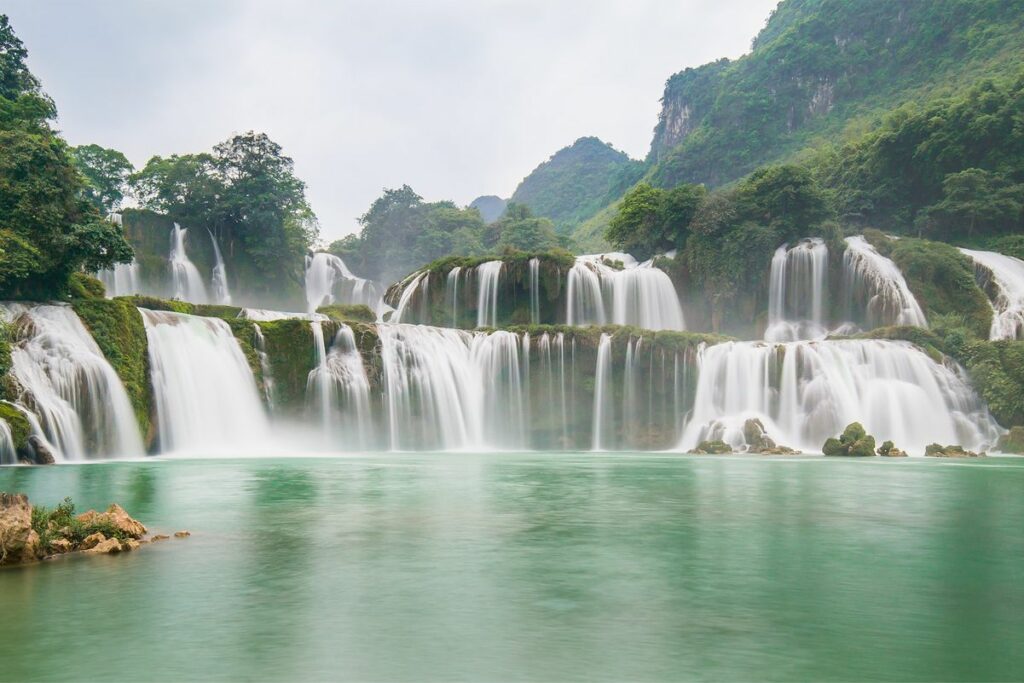 After leaving the Ban Gioc Waterfall, you'll make another stop not too far away at the Nguom Ngao Cave. Here, you can take a path leading to a portion of the cave, where you'll witness awe-inspiring stalactites and stalagmites.
Following this, you'll begin your return journey to Cao Bang before heading to Ba Be National Park. You'll spend the night at a homestay situated close to the serene lake.
Day 5: Ba Be Lake - Hanoi
Boat trip over Ba Be Lake and transfer back to Hanoi
In the morning, you'll have the opportunity to explore Ba Be Lake by boat. This natural wonder is the largest lake in Vietnam and is enveloped by local minority villages and the lush jungle of Ba Be National Park.
During the boat ride, you can unwind and take in the scenic views. Additionally, you'll make a stop at a vast cave opening, through which part of the lake flows.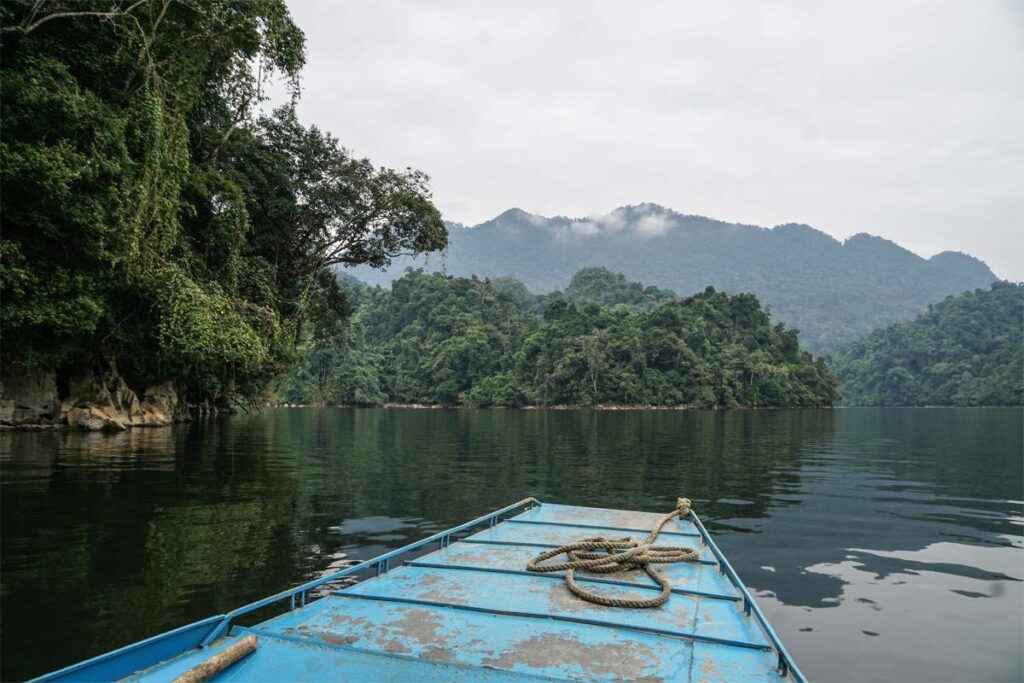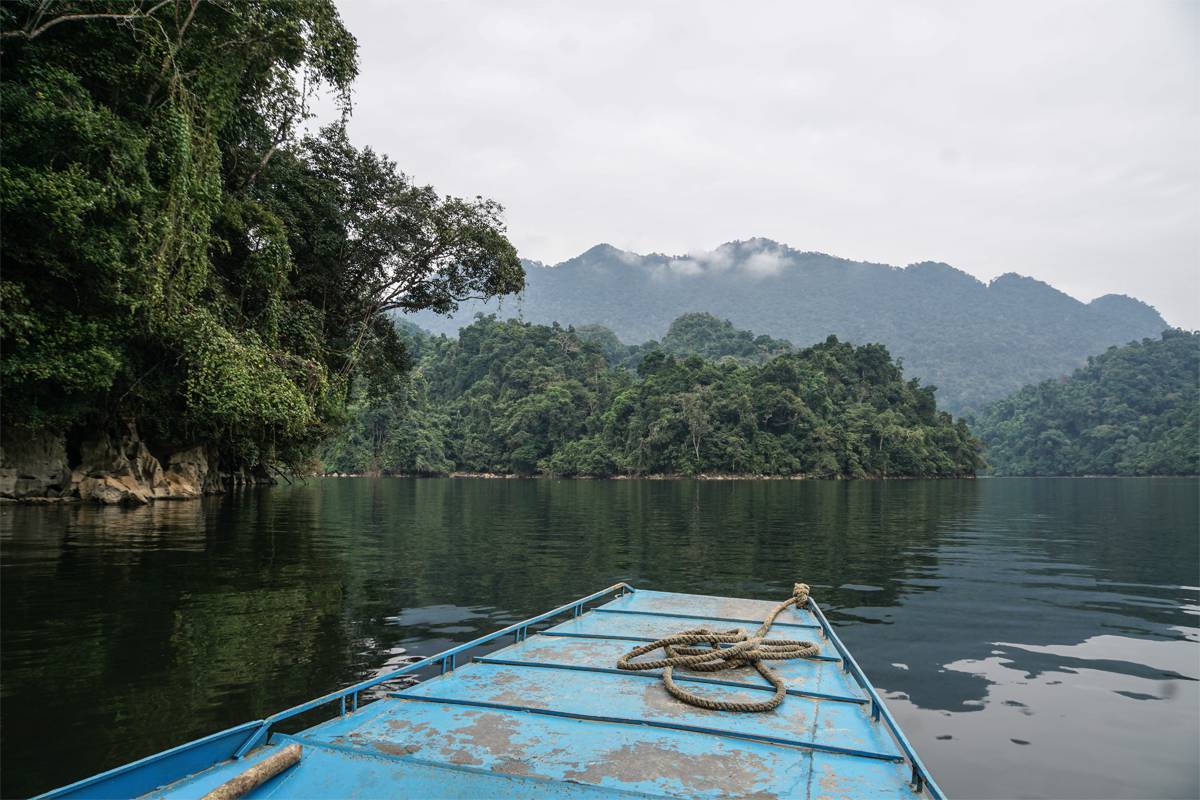 Before heading back to Hanoi, enjoy a delicious lunch. You will then be transported back to your hotel, arriving at approximately 6:30 PM.
Tour options
Getting to Ha Giang
Limousine bus by day including 1 extra night in minority village in homestay
VIP limousine sleeper bus
Private transfer
Transportation
Full tour by car/jeep
Full tour by motorbike (on the back)
Ha Giang by motorbike and Cao Bang + Ba Be Lake by car
Accommodation
Standard option: Homestay. More basic, but local experience and best to meet other travellers.
Comfort option: Hotel, more comfortable, less local. Don't expect too luxury.
Luxury option: Hotel or lodge. Most comfortable experience.
Planning
Start tour: Hanoi
End tour: Hanoi
Duration: 5 – 6 days
Type of tour: Daily private tour
Including
All accommodation described in the itinerary
All meals described in the itinerary
All transfers described in the itinerary
Excluding
Meals and services not describer in the itinerary
Personal expanses
Additional information
Confirmation: You will receive a confirmation immediately after booking. You will receive a voucher by e-mail within 3 working hours. If you have not received your voucher, please check the Spam or notify us via email or chat.
Voucher:Save a digital voucher on your phone. As a sustainable company, we would like to ask you not to print the voucher..
Itinerary: The itinerary is subject to change depending on the weather and other conditions.
Pick-up:Please arrive at the hotel lobby 10 minutes prior to departure. Please be patient on shared / group tours in case of unforeseen delays along the pick-up route.
Cancellation:View the cancellation conditions here.
Yes, it is possible to Ha Giang by motorbike and the other half of the tour (Cao Bang and Ba Be Lake) by car.
We have several options: basic, comfort and luxury/VIP. Depending on your wishes and budget, we put together this combination trip with the best matching accommodations.
If you want to do the entire journey by car, you can take all your luggage with you, including suitcases. If you opt for traveling on the back of the motorcycle, it may be more convenient to leave your large suitcases in Hanoi. A (large) backpack is no problem to take with you on the back of the motorcycle.
We offer this tour all year round. These areas are impressive in every season. It is possible that there is more rain in the summer months and it can be chilly in the winter months with temperatures from 7-20°C (45-68°F), although that will only be unpleasant if you choose the motor option and cannot tolerate the cold.
Booking & Information request
Ask for booking, availability, pricing or general questions about this tour.