Sapa – Ha Giang – Ban Gioc Waterfall & Ba Be lake – 8 days
Visit the best of the very best; 4 incredible and unmissable destinations for an unforgettable trip
Enjoy a trekking through the rice fields of Sapa
In Ha Giang you will explore the most stunning mountains of Southeast Asia and visit different villages of ethnic minorities
Behold the largest and most impressive waterfall in Vietnam: The Ban Gioc Waterfall
Take a relaxing boat trip on Ba Be Lake, surrounded with the jungle of Ba Be National Park
Sleeper train from Hanoi to Sapa
To save you some hours traveling during the day and for the unique experience, you travel from Hanoi to Sapa by sleeper train.
You go with the comfortable tourist train: Dream Train Express. In this option with a berth in a 4-berth cabin, each of you will have your own sleeper berth. All bedding is provided. The train cabin is air-conditioned and has Sapa local style, your luggage can be stored under the berth.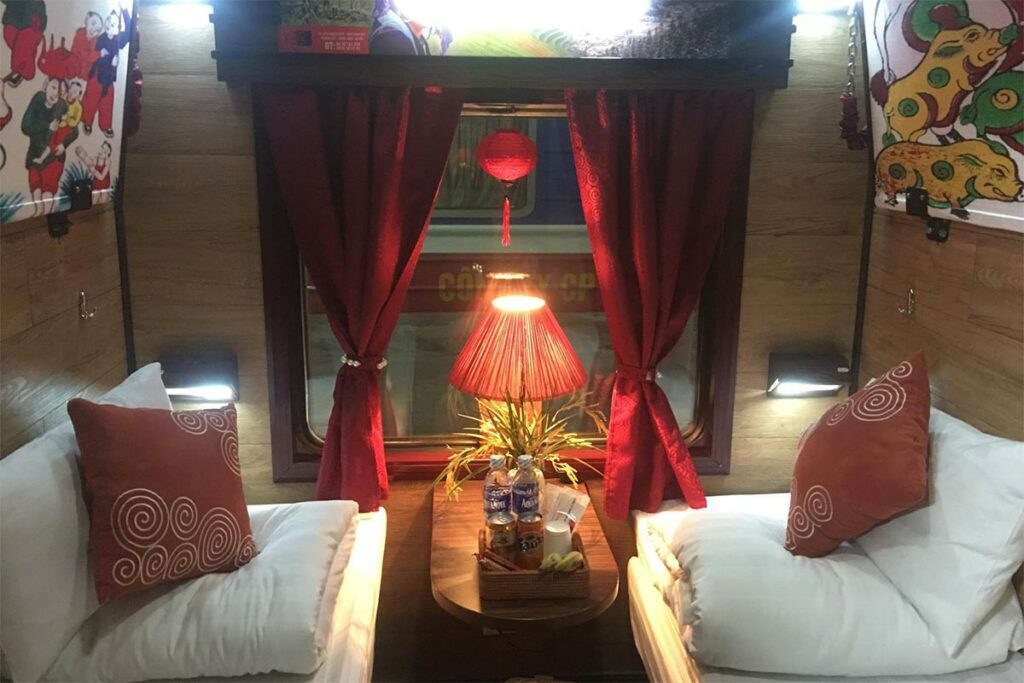 SP3: Depart Hanoi – Lao Cai: (22:00 – 05:55)
The bunk berths are pretty comfortable, but if you're over 6 foot (1.83cm) you won't be able to fully stretch out, if you are over 6 foot or (1.85cm) you might pull your legs a bit, however the ride is comfortable but it can be noisy of the train track is a bit bumpy ride.
If you like to have a snack during the night, it is best to bring your own.
Sapa trekking: Y Linh Ho – Lao Chai – Ta Va
You will arrive at Lao Cai train station, where a minibus will be waiting to take you to Sapa for the last stretch.
In Sapa we have a place to shower and store your luggage.
Then it's time for breakfast.
A local guide will pick you up for the absolute must-do in Sapa, which is of course a trekking through the beautiful rice fields.
The hike takes you via Cat Cat's road to a village. From here you will continue to a hanging bridge over the Muong Hoa river and continue uphill into the mountains and through a bamboo forest. 
From here you will see the famous and huge terraced rice fields of Sapa, carved in the high mountains. The road will give you plenty of opportunities to make stunning photos of the rice fields, local minorities and water buffaloes.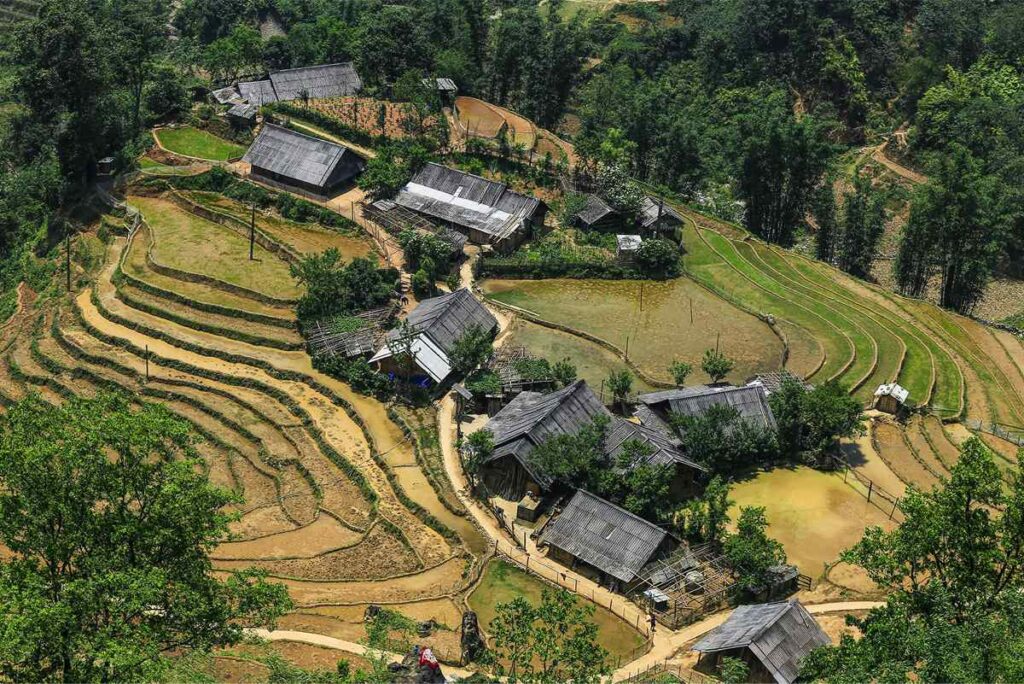 You will then head down to Y Linh Ho village and have lunch at a small, traditional restaurant run by a local Hmong family.
After this break, you will make your way to Lao Chai, a village of Black Hmong minority.
This Sapa trekking continues to Ta Van village where you will meet another minority calles the Giay.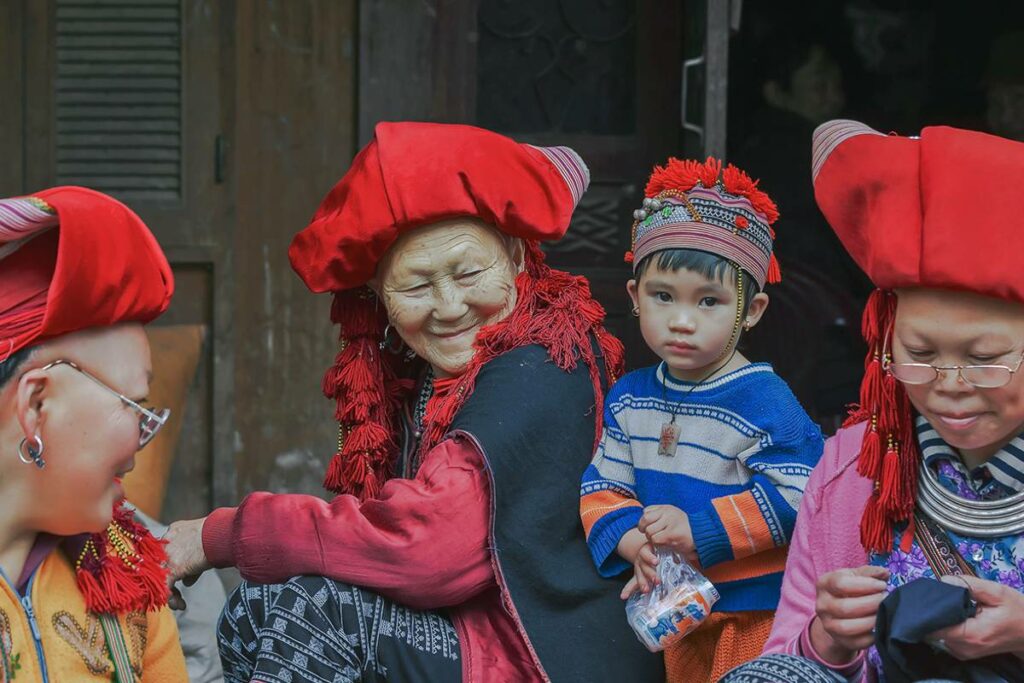 You will probably soon be able to tell the differences in the unique costumes of these people, but your guide will teach you more about the ethnic minorities that live around Sapa.
At the end of the trek, a car will be waiting to take you back to Sapa.
Sapa waterfalls & Tram Ton Pass
The tour starts at 9:00, so make sure you had your breakfast in the hotel before. Your guide of the day will pick you up to go around to see some of the highlights of Sapa.
The first stop in the Love Waterfall, around 14 km from the center of Sapa. The water from this waterfall comes directly from Fansipan mountain. 
To get to the waterfall, it takes around a 30 minute walk, along the Golder River and through the forest. Because of the hike, many travelers skip this waterfall, so you often have the place all to yourself.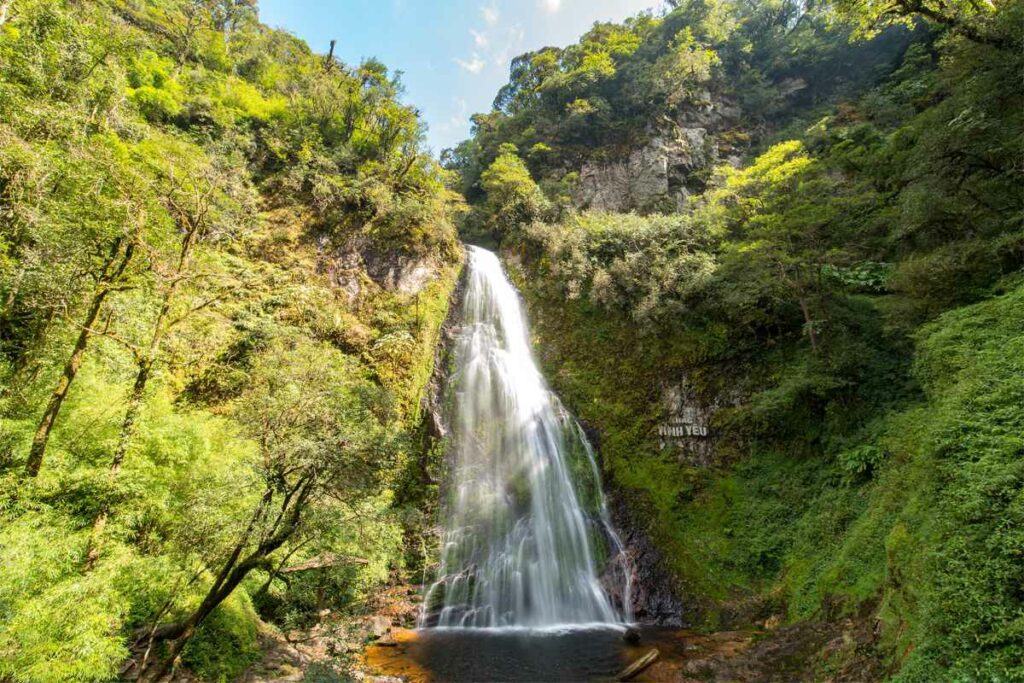 Next you will go back to the car and continue the driver over the Tram Ton Pass, the highest mountain pass in Vietnam. From the road you have some spectacular views.
Along the road we make stop at another waterfall.  The Silver Waterfall is almost 200 meter high.
After visiting this waterfall for a bit, we will return to the car and drive over the Tram Ton Pass back to Sapa.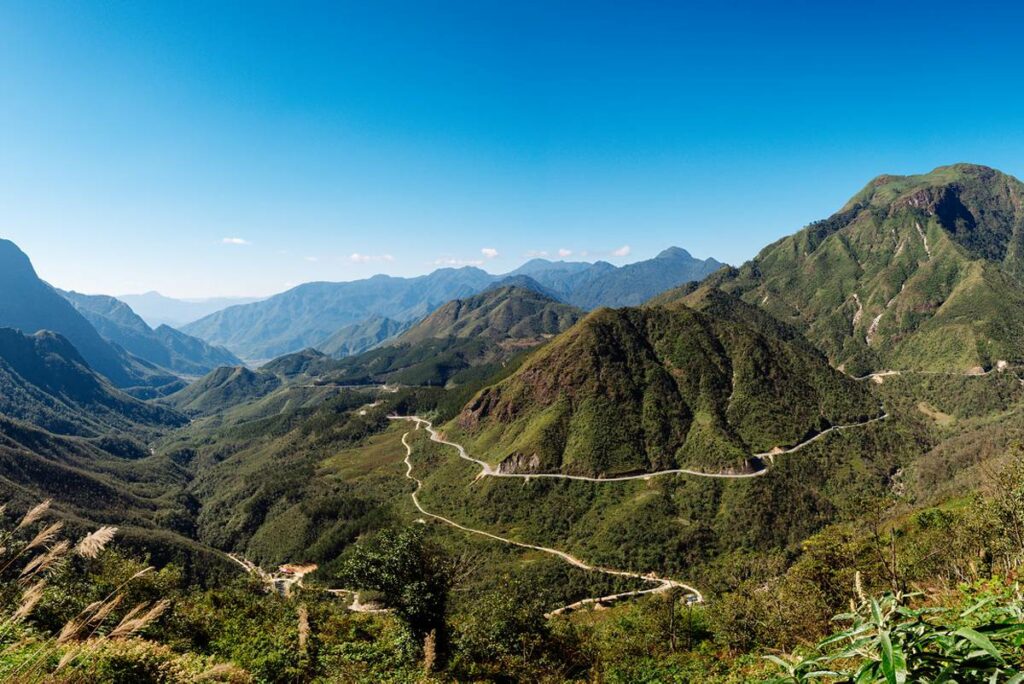 Free time at your leisure. You could visit the local Sapa market or take the cable car up Fansipan (the highest mountain in Vietnam).
Transfer to Ha Giang & Minority village stay
A limousine bus will pick you up from the meeting point in Sapa town and brings you to Ha Giang. 
The complete trips takes 6 hours, with 1 or 2 stops on the way for a toilet visit and food and drinks. Make sure to bring some snacks with you on the way.
Arrive in Ha Giang and have lunch.
After lunch a car will bring you to your homestay in Thon Tha Village, a picturesque rural village, where you will be welcomed by your local Tay ethnic family.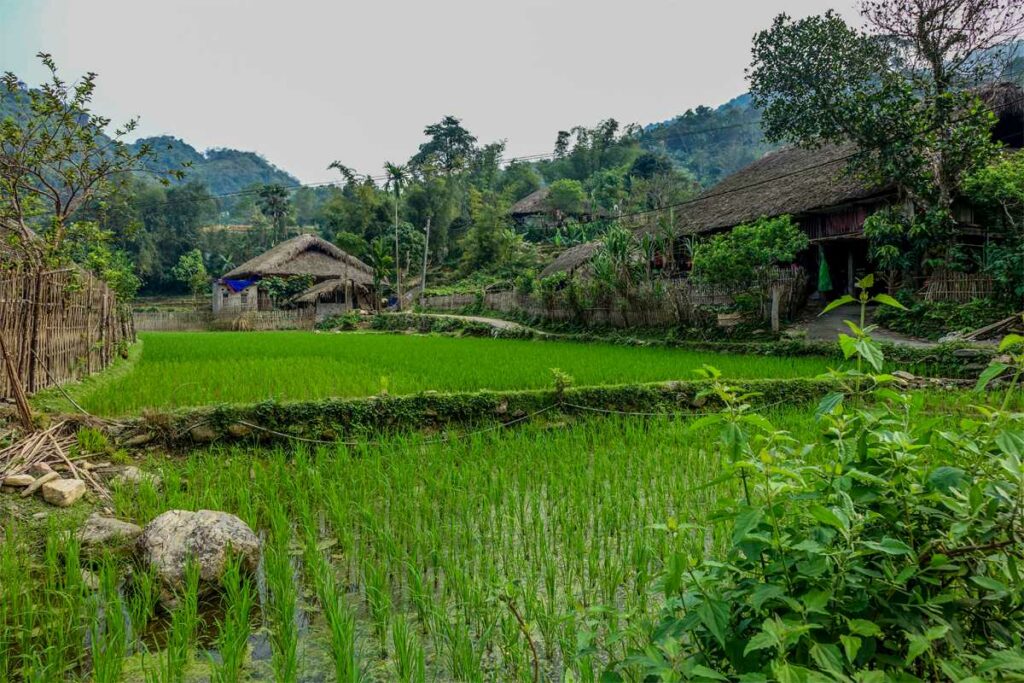 Free time to explore the authentic minority village and area. You can see that all the houses in the village are built on stilts. Surrounding the village are rice fields that you can explore. You can walk up the hill to a viewpoint and in the summer you could even walk to a small nearby waterfall. 
Make sure to be back at 7 to enjoy a delicious traditional meal with your host family and fellow travelers. 
Unique experience in staying in a beautiful local village of ethnic minorities
Stunning area with rice fields
Private bungalow style room for the comfort option
Clean and specious dorm room for the standard option
Ha Giang - Quan Ba - Yen Minh - Dong Van
After breakfast at your homestay, it's time to start your journey through the most epic mountain landscape of Southeast Asia.
One of your first impressive stops will be at Heaven's Gate, a 1500m high mountain pass with great views. When you head down the pass there is another stop with a viewpoint over the Twin Mountains.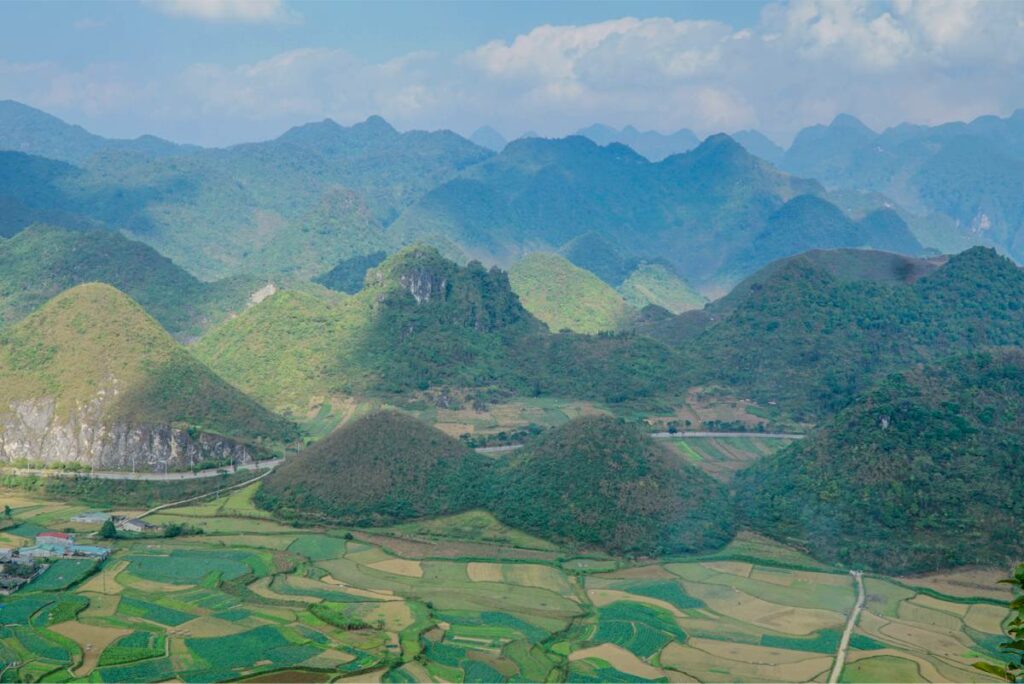 Down at the bottom of the pass is a small village where you will have lunch. After lunch, you continue your drive over another stunning pass called Tham Ma Pass.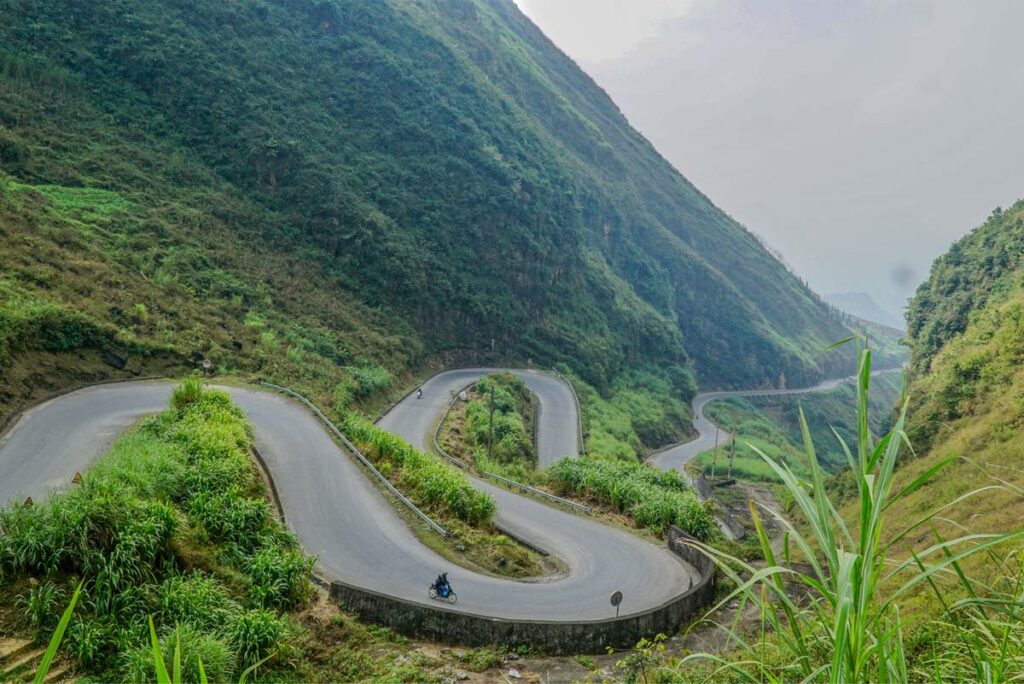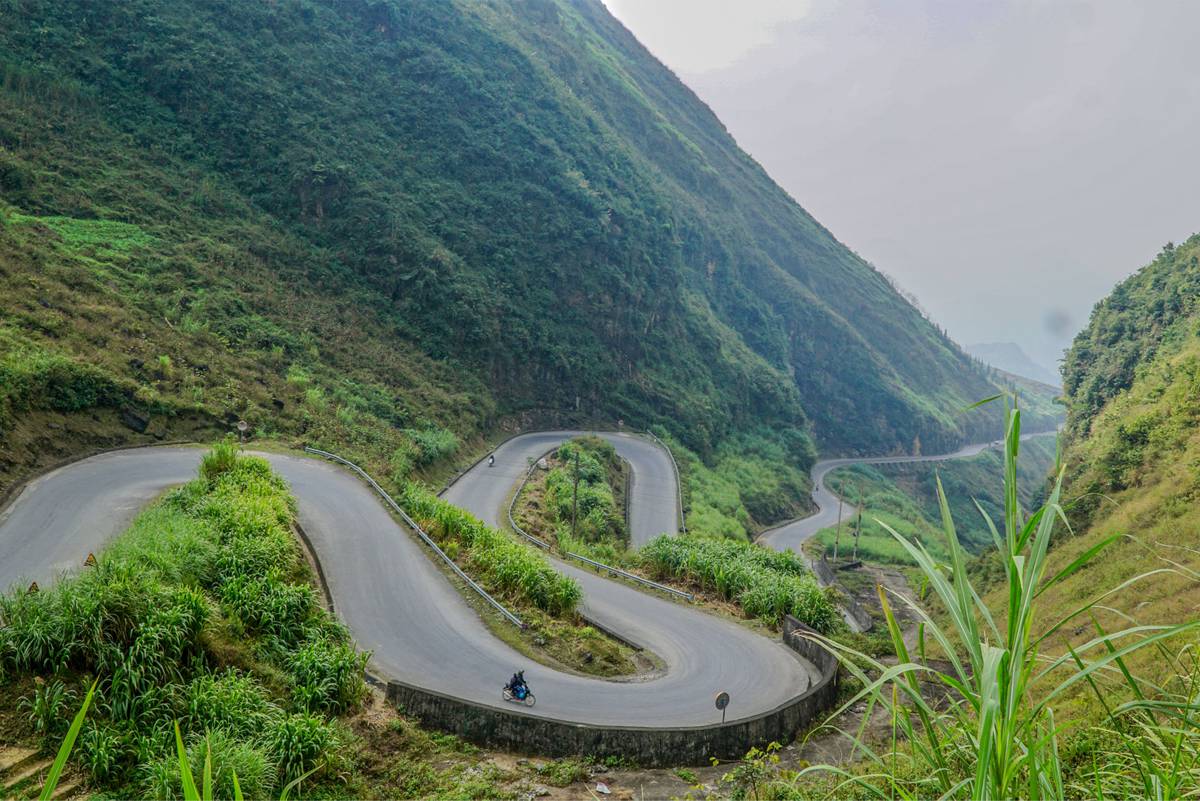 Next you will visit Vuong Palace which the Mong minority built for their own king and where the last H'mong king ruled his people.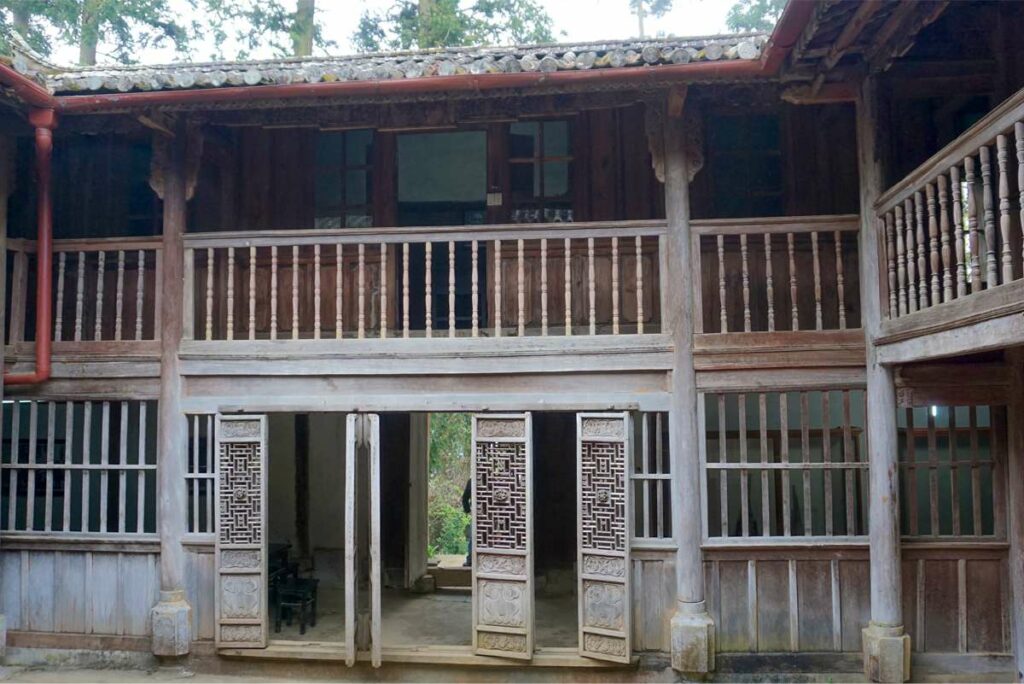 After that the drive goes through Sung La Valley with another stunning mountain pass. In this valley there is also a village you can visit, Lung Cam Village, with very old houses. One of them is famous for Vietnamese, as it was used for a movie.
After a long, but above all a very impressive ride you arrive in Dong Van. Depending on your wishes and the time of year, you will stay in a hotel or homestay with dinner included.
If you want you can explore Dong Van by yourself, it has a small but beautiful Old Quarter.
Nice local homestay surrounded by the beautiful mountains of Ha Giang
Good  atmosphere, often full of other travelers
Both private rooms with ensuite and dorm rooms available
Stay overnight with a local family
This hotel is located right in the center of Dong Van. You can easily walk to Dong Van Old Quarter and the big Sunday market. Lots of restaurants nearby.
The hotel is for Ha Giang standards very good, with clean rooms, private bathroom, air conditioning and all the basics you need for a short overnight stay
Dong Van - Ma Pi Leng - Meo Vac
If this day happen to be on a Sunday, you are in for a treat! Every Sunday morning there is a huge minority market on the square. It is very colorful due to all the different traditional clothes the minority are wearing. You can see them selling from food and simple house hold items to cows, buffaloes and pigs.
After breakfast you are going to explore Dong Van Plateau, an UNESCO Global Geopark. Some of the most beautiful mountain scenery along the Ha Giang loop can be found here.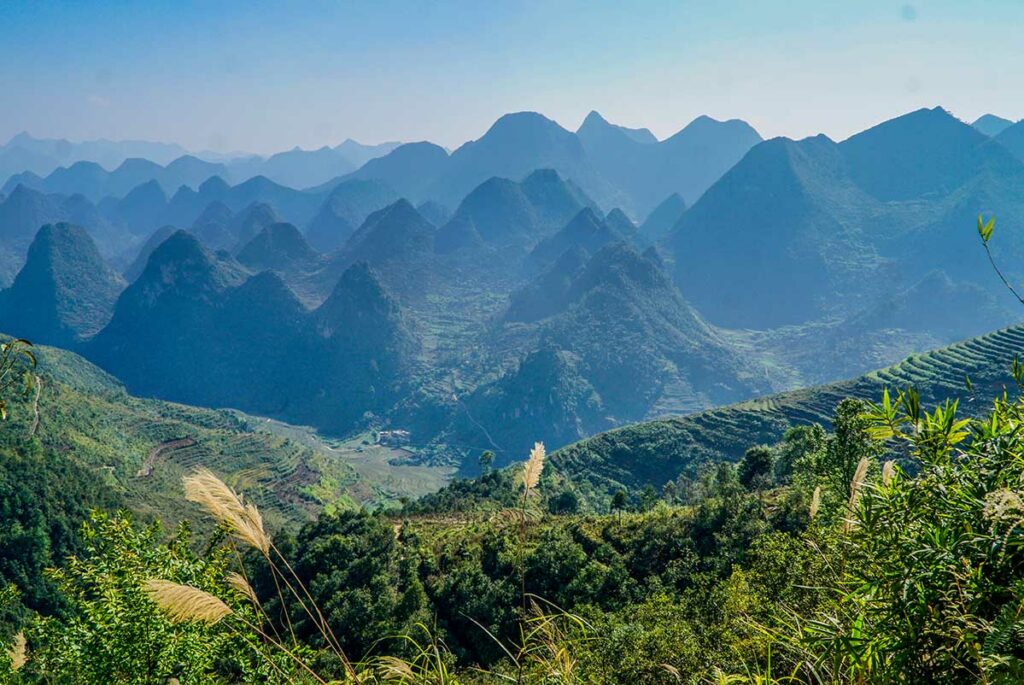 Then the absolute highlight for most travelers, Ma Pi Leng Pass, the king of mountain passes.
This pass is arguably one of the most beautiful mountain passes in the world. If your head isn't completely dizzy from the heights you can stop for many pictures along the way. 
Optionally, you can enjoy a boat trip along Nho Que River at your own expense.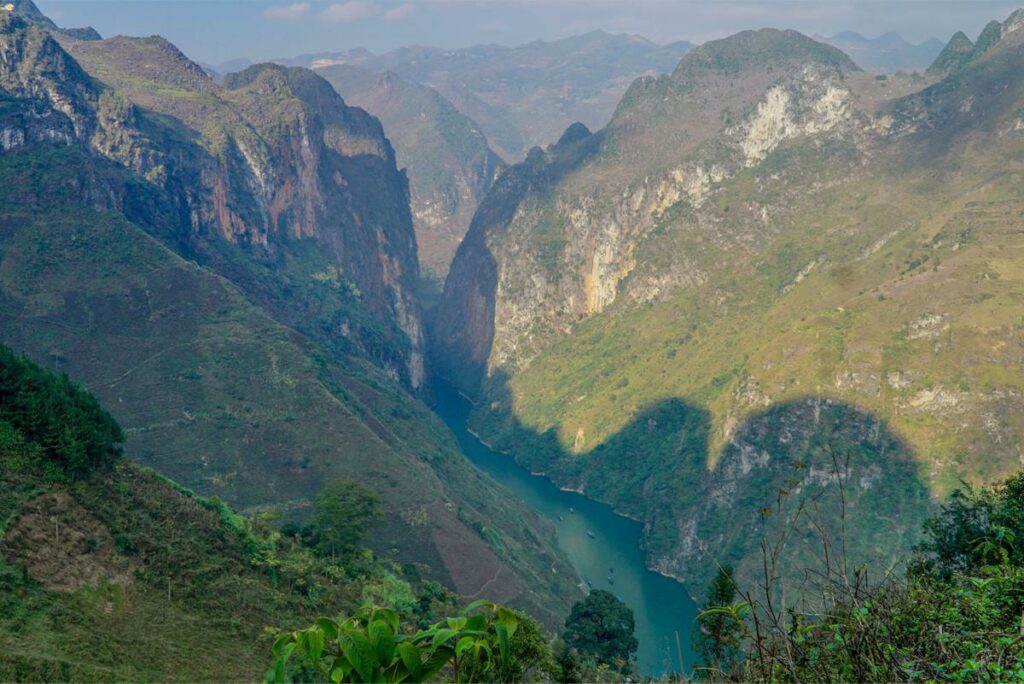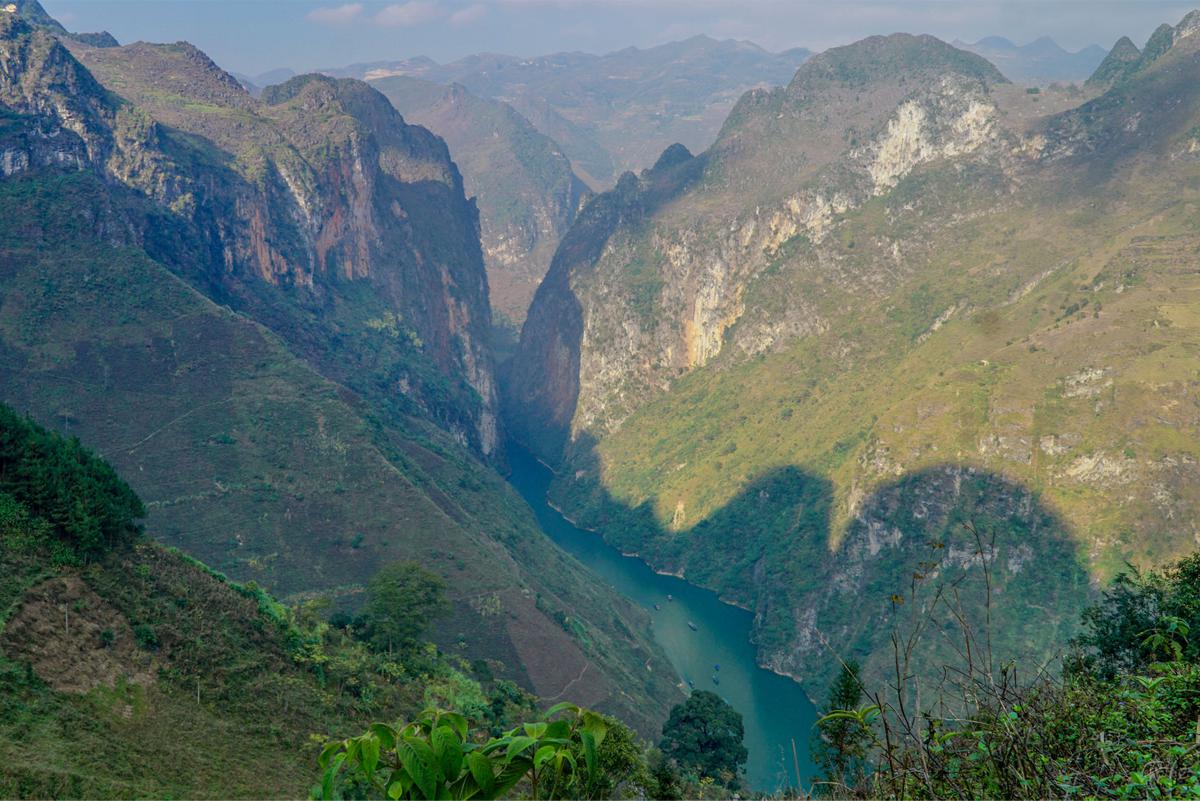 It's time to stretch your legs as you follow a local guide and visit some of the minority villages. Here you can see how the local Hmong people live in harmony in this mountainous landscape.
After that we go to your homestay in Meo Vac.
Day 6: Ha Giang - Cao Bang
Today is a longer drive through even more remote areas of nortern Vietnam. 
On the way you will see local villages of ethnic minorities and high mountains. 
Halfway in Cao Bang you will see that the scenery is changing with more rice fields and rivers situated in beautiful valleys where few other travelers come.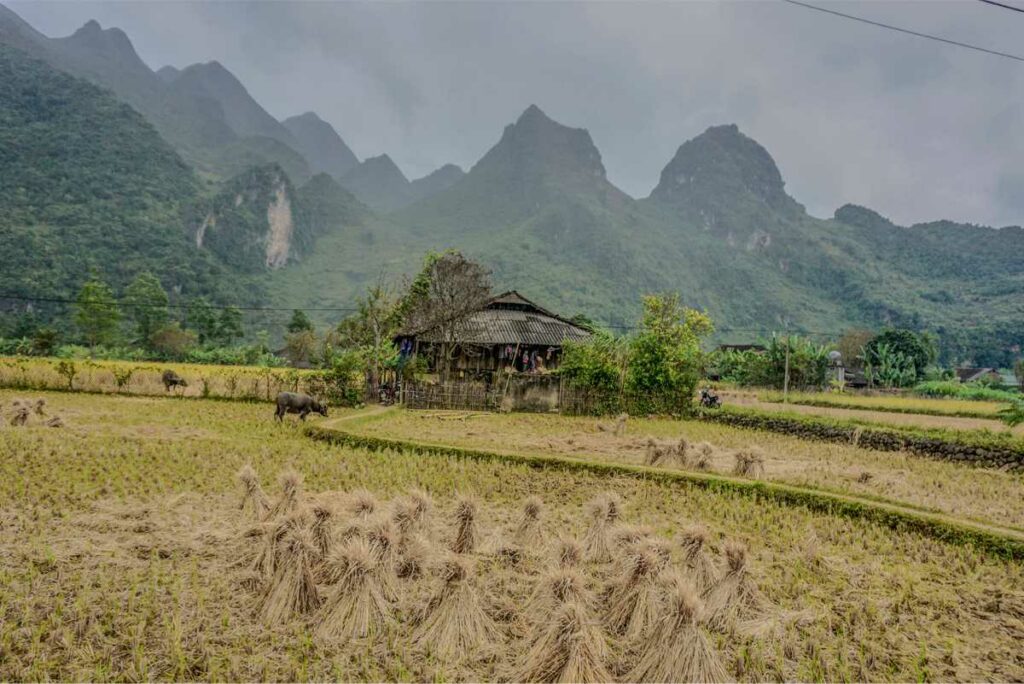 At around 5 PM you will arrive in Cao Bang city.
Sapa – Ha Giang – Ban Gioc Waterfall & Ba Be lake – 8 days tours
The best Cao Bang tours will of course take you to the Ban Gioc Waterfall, the most impressive waterfall in Vietnam. But don't forget to visit the beautiful landscapes far from the beaten track.
The best Sapa – Ha Giang – Ban Gioc Waterfall & Ba Be lake – 8 days tours & local experiences
Start our Cao Bang tours from Hanoi, Ha Giang or Sapa!
About Sapa – Ha Giang – Ban Gioc Waterfall & Ba Be lake – 8 days
The mountainous province of Cao Bang is one of the most beautiful regions in Vietnam. The town itself is not that spectacular, but it is a handy base from which to explore the area. An environment surrounded by beautiful nature. The great thing about Cao Bang is that tourism is not yet at its peak like in Sapa or Halong Bay. You can really enjoy the peace and quiet here.
Frequently asked questions about Sapa – Ha Giang – Ban Gioc Waterfall & Ba Be lake – 8 days tours
The Ban Gioc waterfall is the most impressive waterfall in Vietnam, only about a 7-hour drive from Hanoi. For that reason, you can doubt whether it is worth a visit. However, many travelers forget that there is so much more to do and see in Cao Bang. In fact, it is one of the most beautiful provicines in the country, which is hardly visited by tourists. For that reason, combine Ban Gioc with a drive through this amazing province and it will be more than worth a Cao Bang tour.
You can visit Cao Bang all year round. However, the beautiful nature with forests, mountains and waterfalls is best visited in the spring, from February to April. It rains a little less.
It is possible to combine a Cao Bang tour with Ha Giang and even with Sapa. View our tours for the possibilities.
10 Sapa – Ha Giang – Ban Gioc Waterfall & Ba Be lake – 8 days tours highlight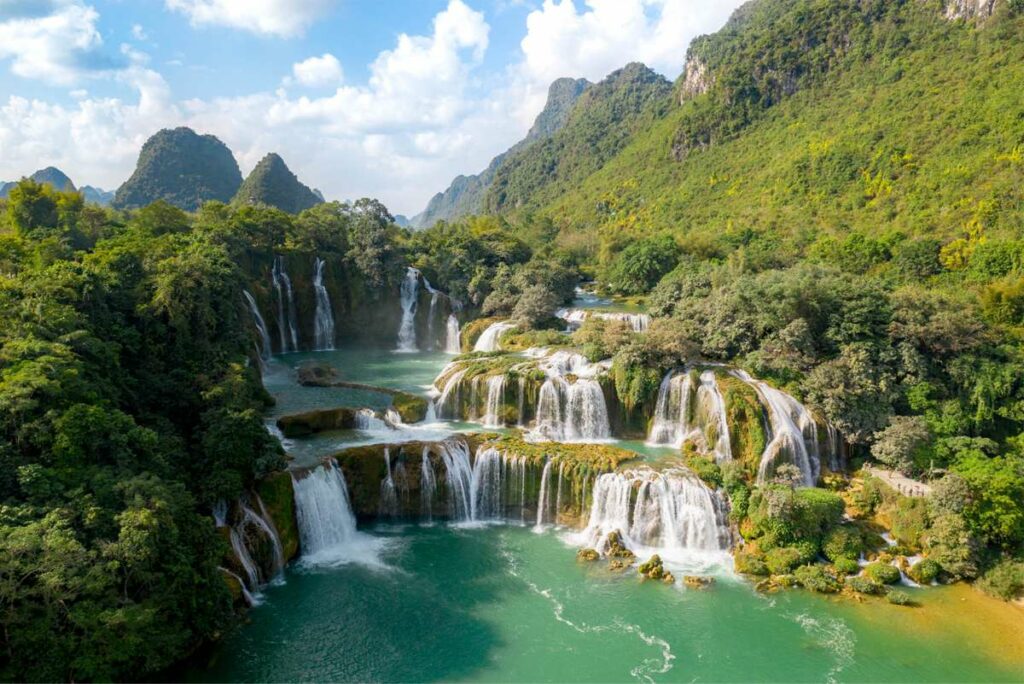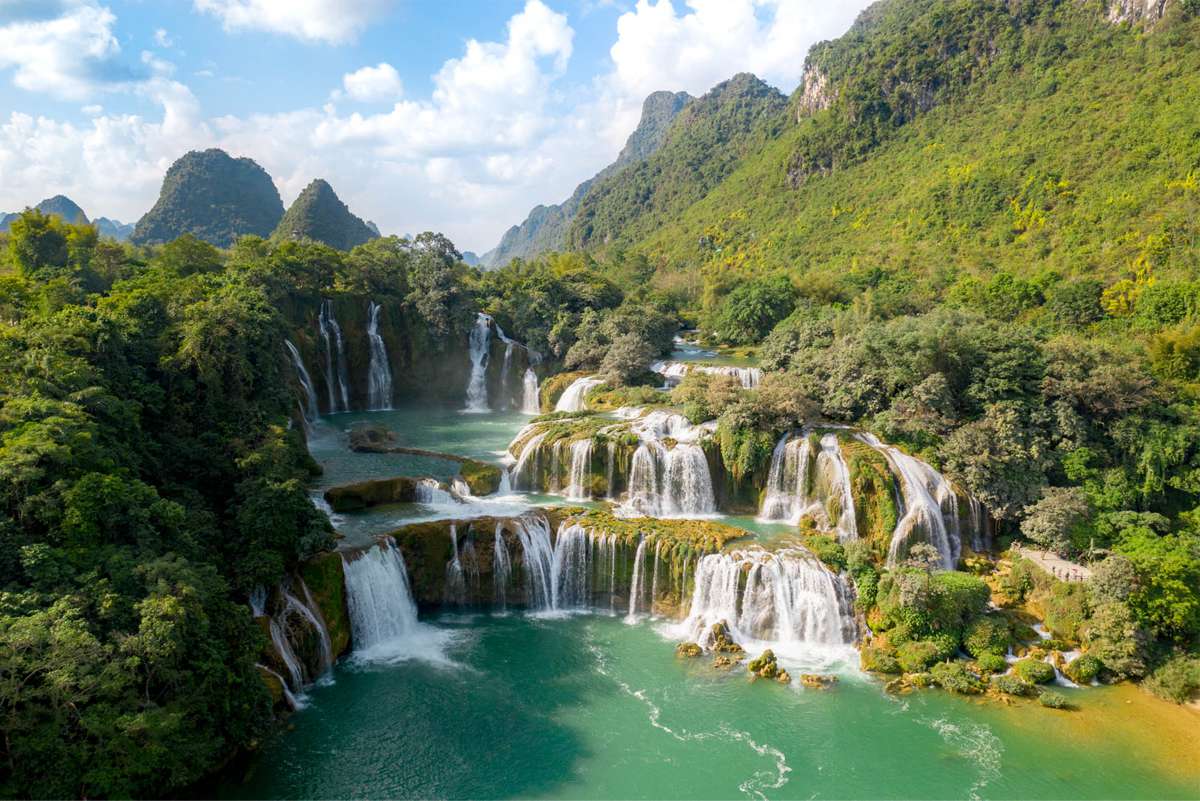 1. Ban Gioc waterfall
The Ban Gioc waterfall is the most impressive waterfall in Vietnam and should therefore be part of every Cao Bang tour.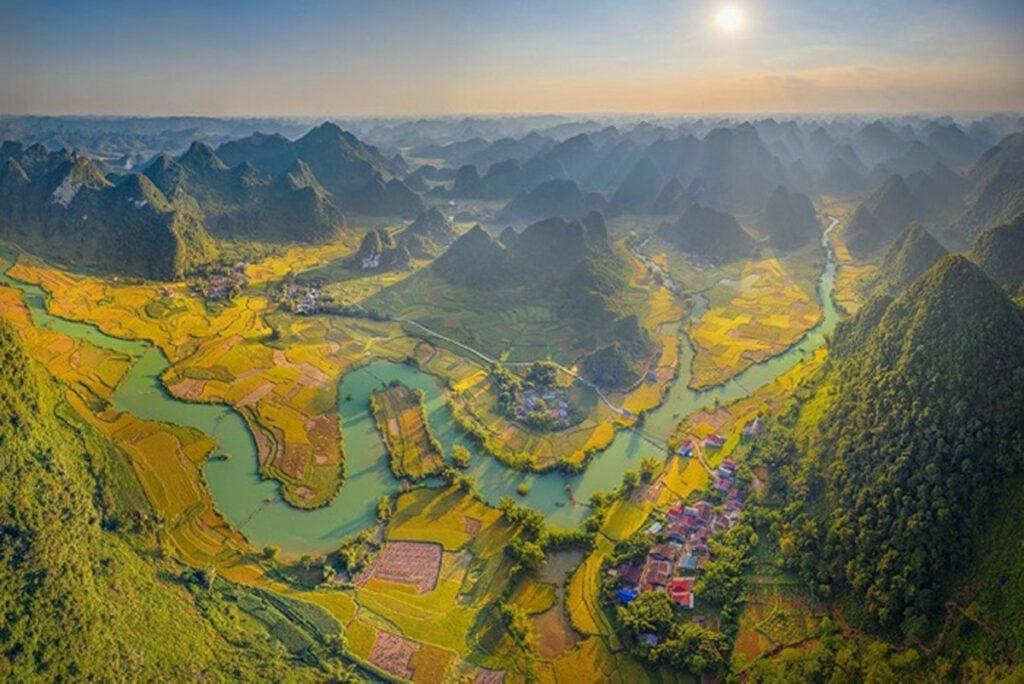 2. Phong Nam valley
The Phong Nam valley is a hidden and above all very impressive valley not far from Ban Gioc, with rice fields and small villages.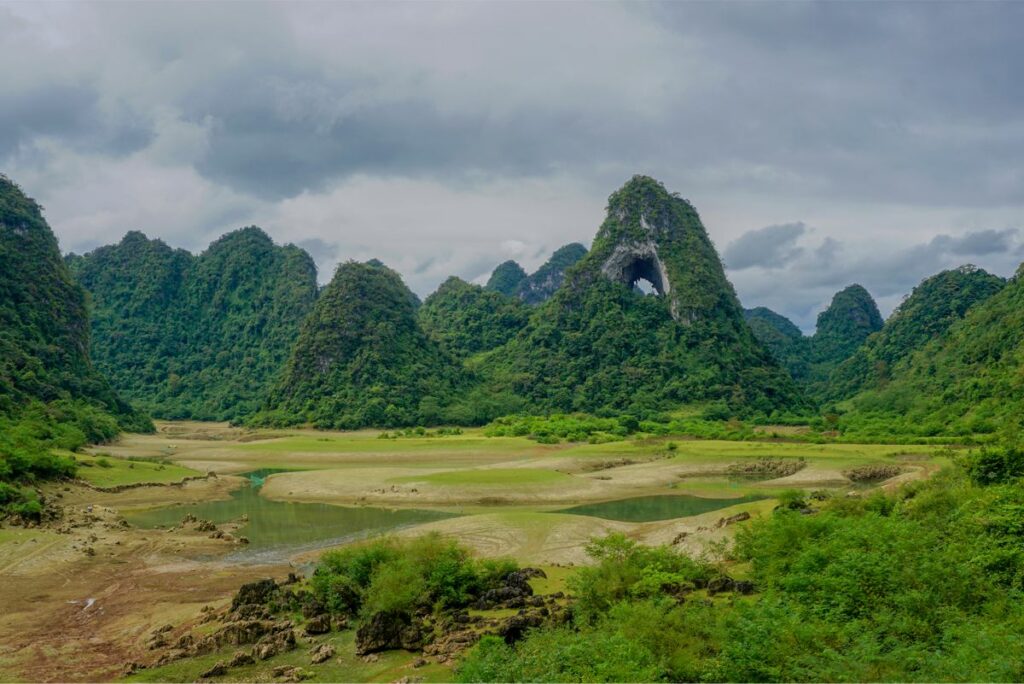 3. Nui Thung mountain
Nui Thung mountain, a mountain with the hole in the middle, is another hidden place that you should not miss in your Cao bang tour.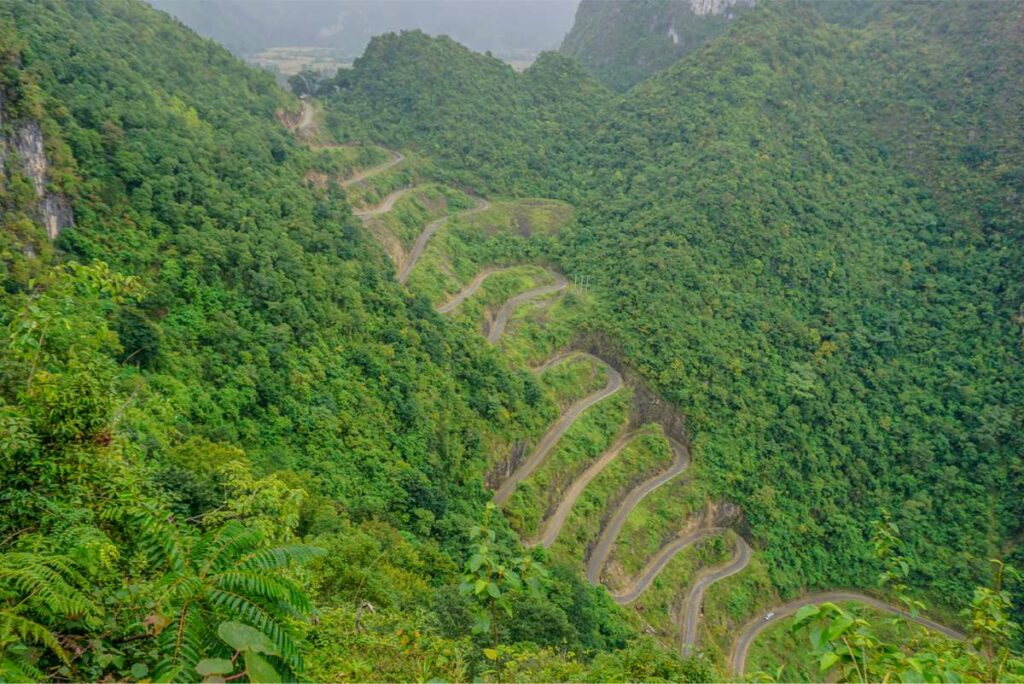 4. Me Pja Pass
Me Pja Pass is the most impressive mountain pass in the province. There is a vantage point from which you can count the many turns of the pass.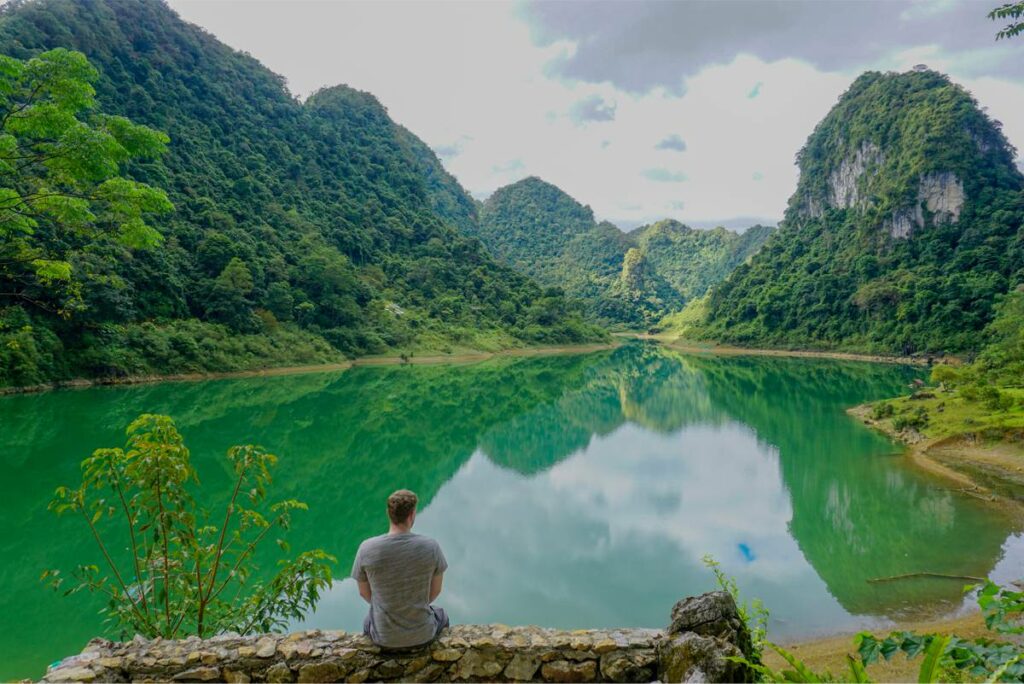 5. Thang Hen Lakes
Thang Hen Lakes are beautiful lakes that you can visit in combination with the Nui Thung Mountain.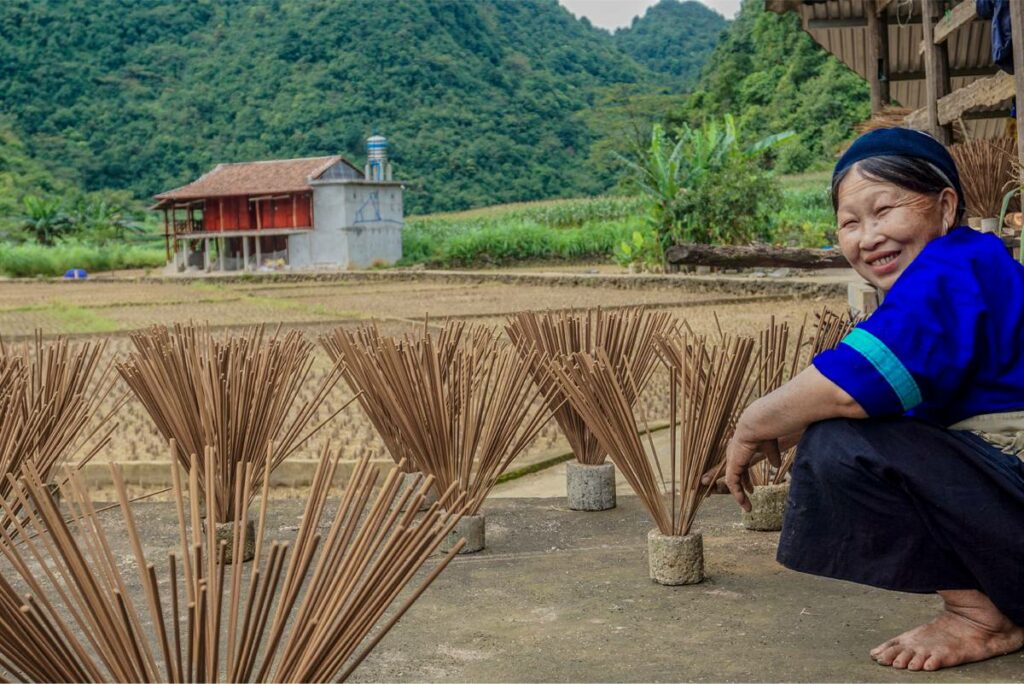 6. Visit local village
Also in this province there are many villages of ethnic minorities. Visit some to learn more about their culture.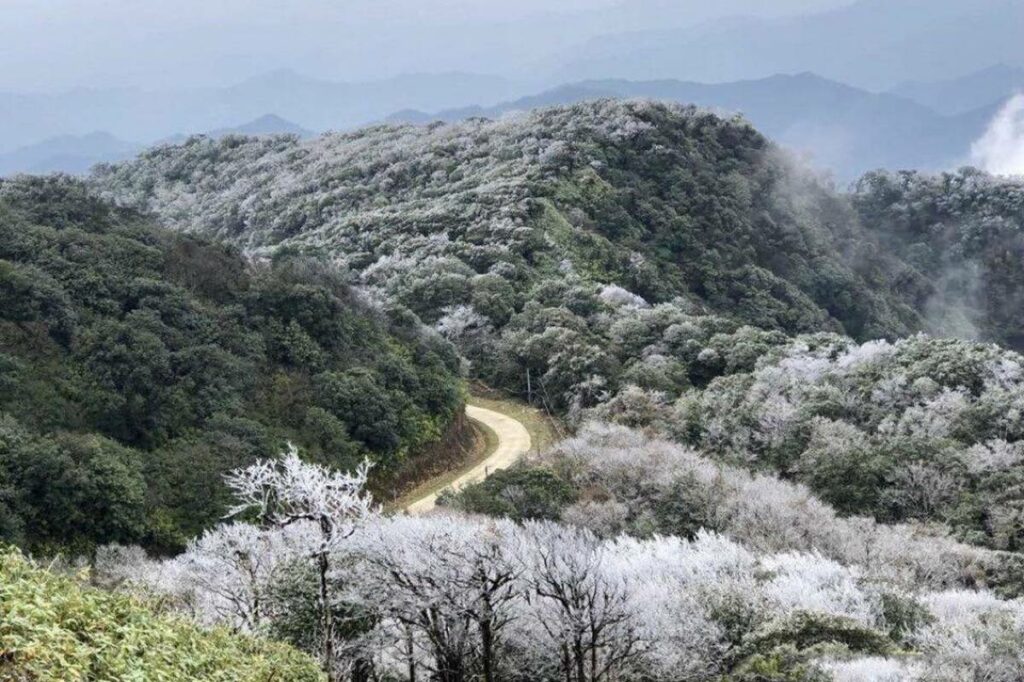 7. Phia Oac National Park
The Phia Oac National Park is known for its high peaks where snow can fall even in winter. You will also find extensive tea plantations here.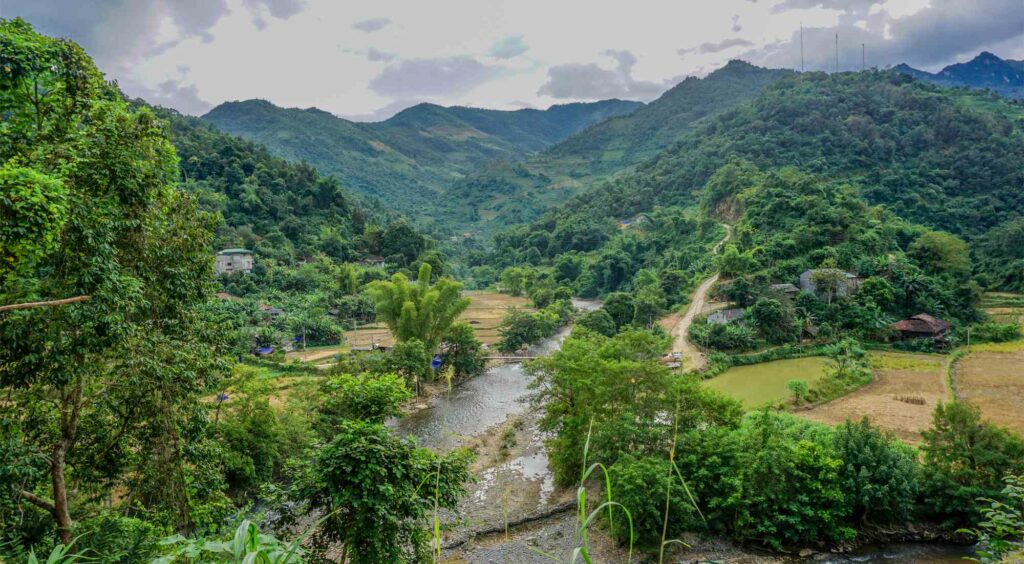 8. Driving through west Cao Bang
In the west of Cao Bang you will find a similar impressive mountain landscape as what you find in Ha Giang.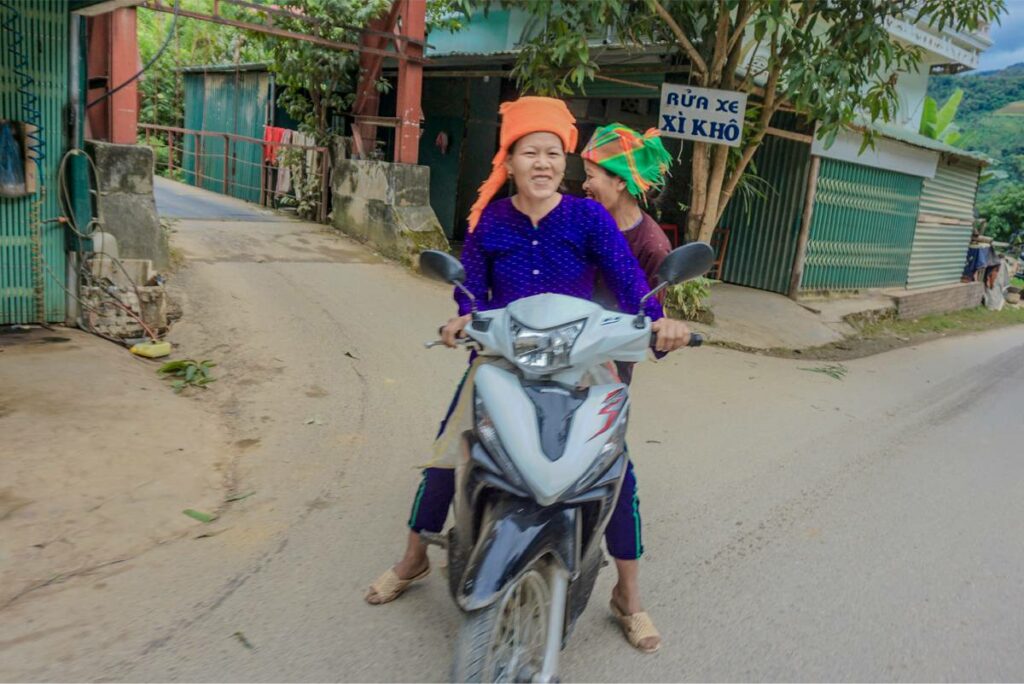 9. Local minority cultures
Learn about the ethnic cultures that live here. Go to a villages, stay in a homestay and visit local markets to get a picture.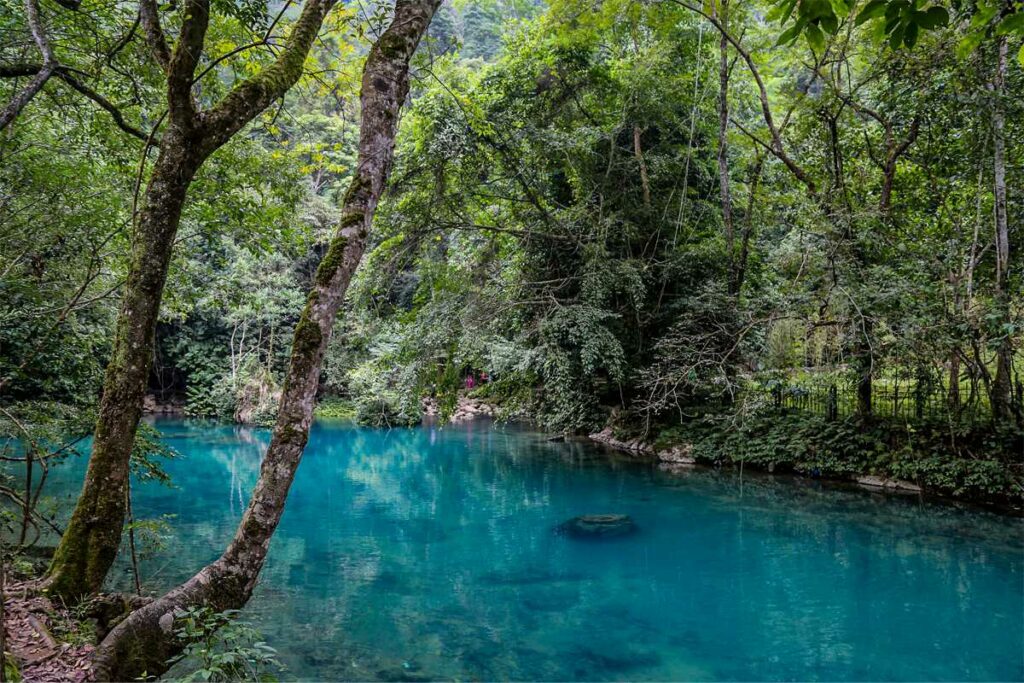 10. Pac Po Relic
Pac Po Relic is where Ho Chi Minh came back to Vietnam after many years abroad to build his resistance against the French settlers.
Day 7: Cao Bang - Ba Be Lake
Ban Gioc Waterfall - Nguom Ngao Cave - Ba Be Lake
After breakfast we drive all the way north. Right at the border with China you will visit the Ban Gioc Waterfall.
Because of its enormous size and surrounded by rice fields, forests and mountains, it looks like this waterfall comes right from a fairy tale.
Take your time to make photos or or just enjoy the view and the sound of the water splashing down.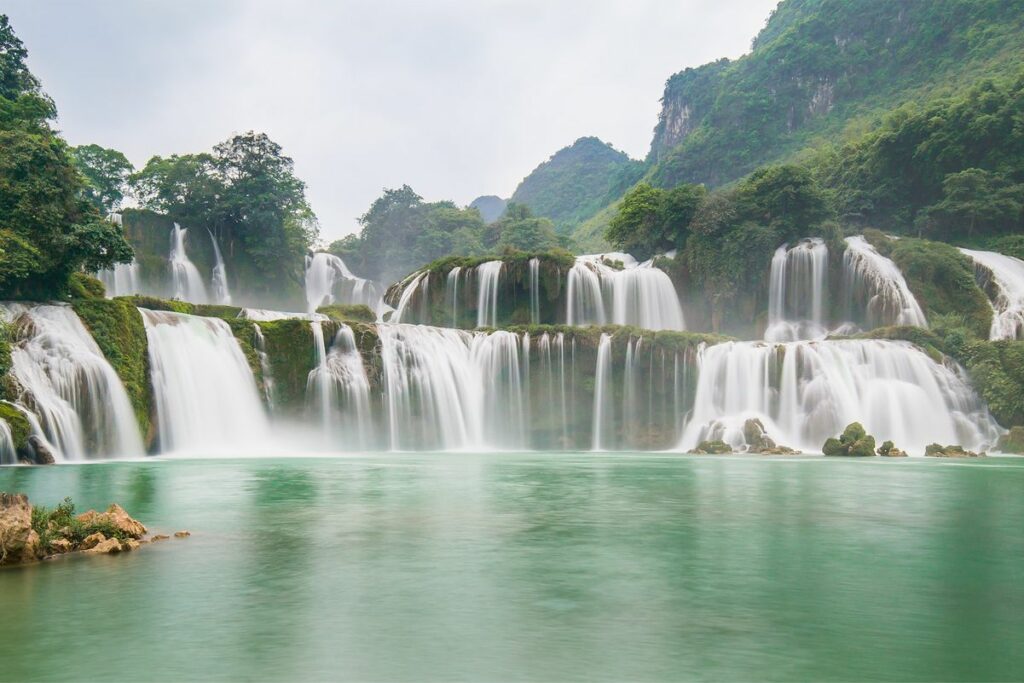 You make another stop not too far from the waterfall at Nguom Ngao Cave.
There is a path going to part of the cave  where you can see incredible stalactites and stalagmites.
Driving back to Cao Bang and heading to Ba Be national park where you will be staying in a homestay near the lake.
Day 8: Ba Be Lake - Hanoi
Boat trip over Ba Be Lake and transfer back to Hanoi
You are going to spend the morning to explore the lake by boat. 
Ba Be Lake is the biggest natural lake in Vietnam and is surrounded by local minority villages and jungle of Ba Be National Park. 
You can relax during the boat trip on the lake. There is also a stop at a huge cave opening through which part of the lake runs.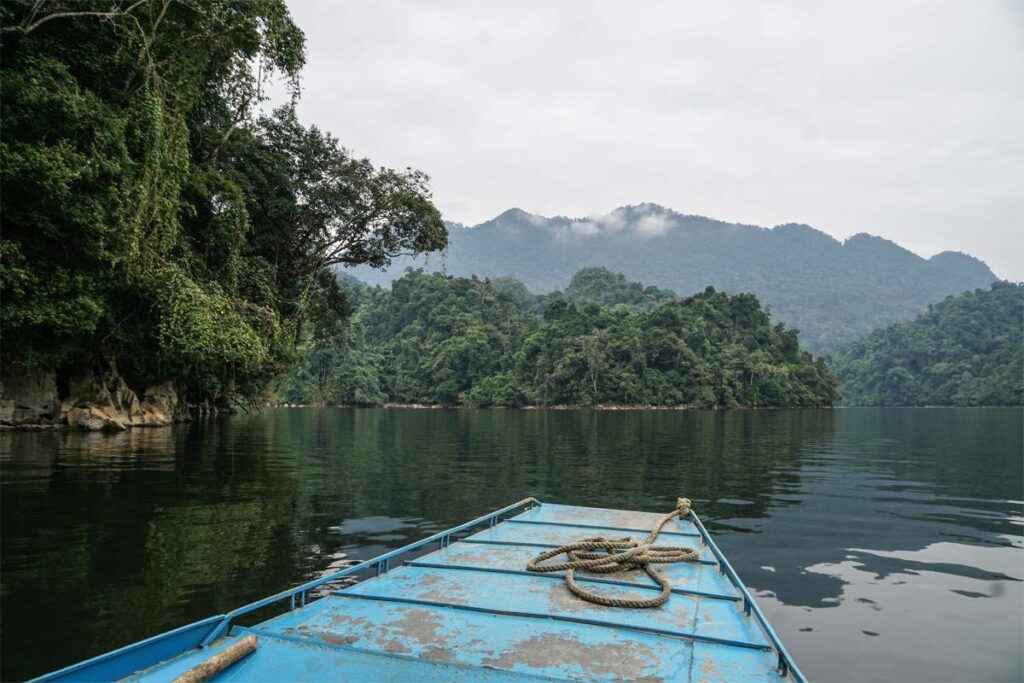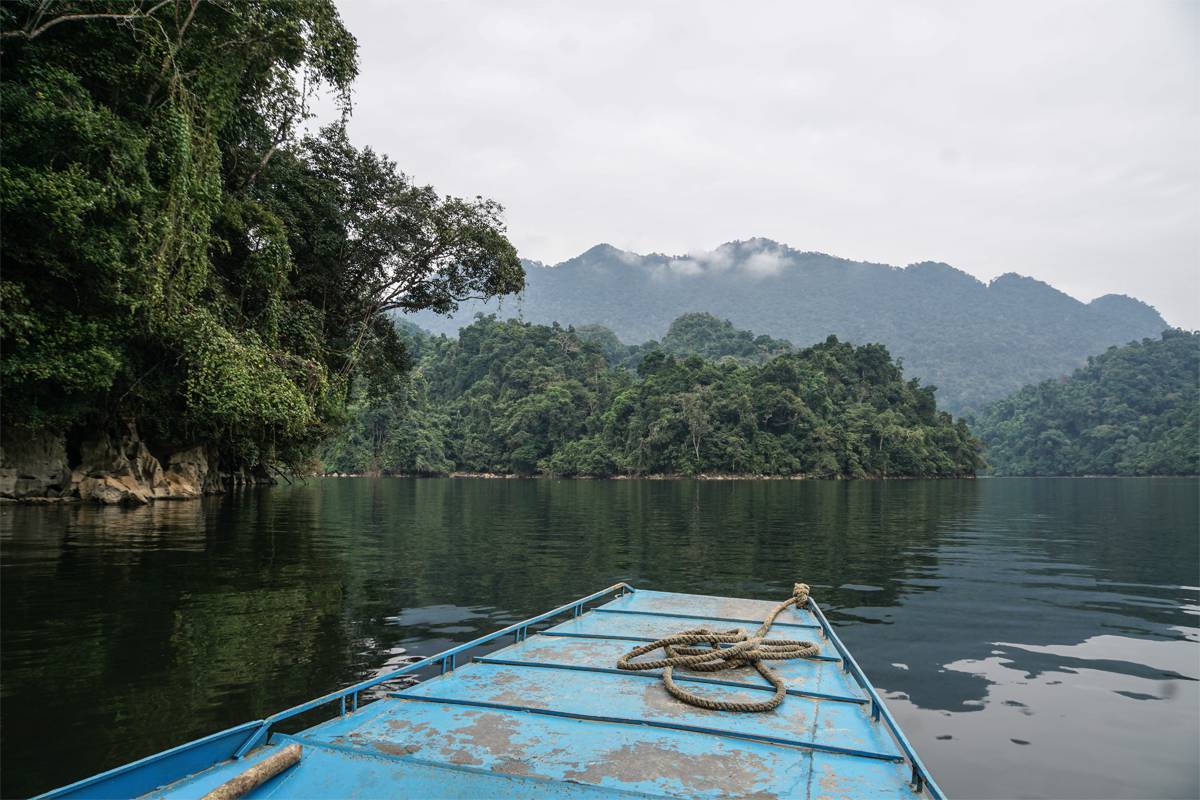 Have lunch before heading back to Hanoi where you will be dropped off at your hotel at around 18:30 (6:30 PM).
Planning
Start tour: Daily at 22:00 (10 PM) from Hanoi train station
End tour: Hanoi Old Quarter at 18:30 (6:30 PM)
Duration: 8 days
Tour options
Ha Giang Loop transportation
Behind on the motorbike (Most recommended)
By car (most comfortable)
Drive motorbike yourself (only allowed with valid motorbike license and IDP)
Cao Bang transportation
Behind on the motorbike
By car
Ha Giang optional activities
Day or multiple day trekking tours available
Including
All accommodation described in the itinerary
All meals described in the itinerary (B = Breakfast, L = Lunch, D = Diner)
All transfers described in the itinerary
Excluding
Meals and services not describer in the itinerary
Personal expanses
Additional information
Confirmation: You will receive a confirmation immediately after booking. You will receive a voucher by e-mail within 3 working hours. If you have not received your voucher, please check the Spam or notify us via email or chat.
Voucher:Save a digital voucher on your phone. As a sustainable company, we would like to ask you not to print the voucher..
Itinerary: The itinerary is subject to change depending on the weather and other conditions.
Pick-up:Please arrive at the hotel lobby 10 minutes prior to departure. Please be patient on shared / group tours in case of unforeseen delays along the pick-up route.
Cancellation:View the cancellation conditions here.
Yes, it is possible to change accommodation to your wishes. We are flexible and can adjust the planning according to your wishes.
Yes. You can choose to do Ha Giang Loop on the back of the motorbike (or by car). We only allow driving yourself if you have a motorcycle license with IDP. Ha Giang is not a place to drive yourself with little experience and you also have a good chance that the police will not let you pass without the correct papers.
But we can assure you that on the back of the bike is probably even more fun, because you don't have to stress and pay attention to dangerous roads, traffic and police, giving you more time to enjoy the amazing views.
It is possible to travel with a suitcase. Most transfers are door to door. However, you stay in a different place almost every day, which may make traveling with a bag more convenient. We also recommend that if you choose to do Ha Giang on the back of the motorcycle, it is more convenient to travel with a backpack.
The weather in the mountains is difficult to predict. It can be cool in the morning, very warm in the afternoon and hot again in the evening. Also, activities such as trekking can quickly make you feel warmer. For that reason, we recommend not to bring very thick clothing, but to use layers that you can easily put on and take off. Good walking shoes are also recommended.
Booking & Information request
Ask for booking, availability, pricing or general questions about this tour.