Army jeep tour Hai Van Pass – Transfer Hoi An, Hue & Da Nang
Ride in a classic military jeep over the Hai Van Pass; an amazing experience
Also visit a fishing village, Lap An Lagoon and the Marble Mountains
Cool off with a swim in the Elephant Springs or at Lang Co Beach
Your thrilling Hai Van Pass jeep tour begins with a convenient pick-up from your Hoi An hotel. Please note that jeeps are unfortunately not allowed within the city limits of Da Nang due to new regulations, the first leg of your tour will be done by private car with driver.
Note: We can start this tour from Hue or Da Nang as well, but for your convenience, the itinerary has been written starting from Hoi An.
Itinerary from Hue is reversed, but there will be no other changes
Itinerary from Da Nang is the same as starting from Hoi An 
Drive past My Khe Beach and a village with impressive handmade marble statues.
Your first stop will be at the Marble Mountains, a complex of temples partly built inside caves. Here, you can explore the cave systems and enjoy panoramic views of the surrounding areas from the mountain top.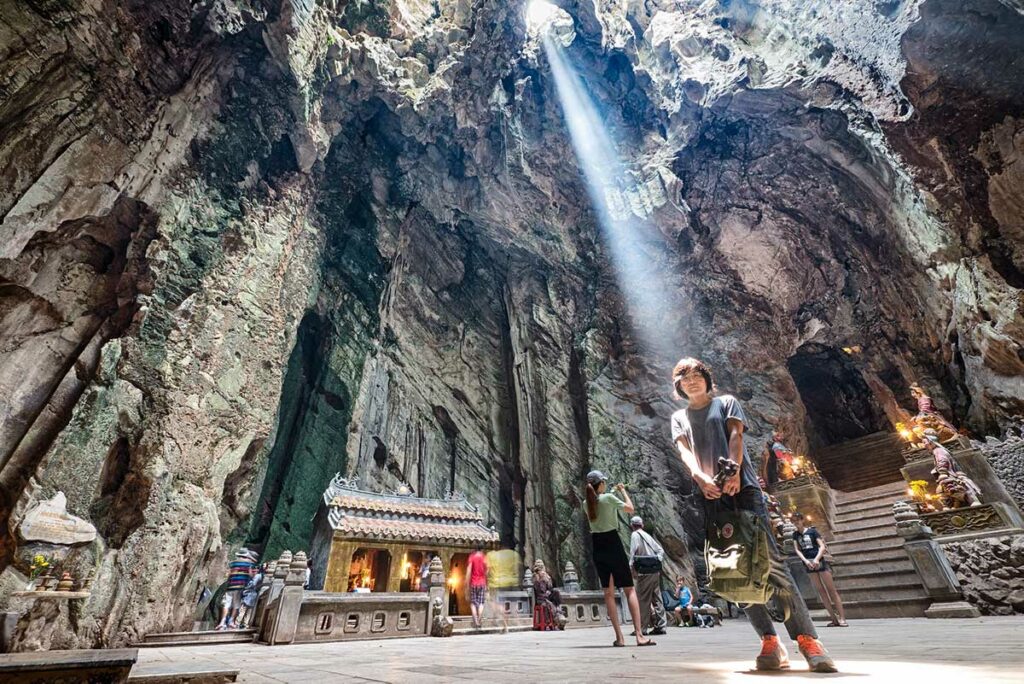 Ride to the beginning of the Hai Van Pass. Here you will transfer to the military army jeep to continue the rest of your journey. If you luggage does not fit in the jeep, it will be transferred by car for no additional cost. 
Now it is time to start on the absolute highlight of the jeep tour from Hoi An to Hue, the Hai Van Pass. Prepare to be captivated by the awe-inspiring views of the ocean, mountains, and quite possibly the most picturesque coastal road in Vietnam as you journey along the pass.
As we journey along, we'll make multiple stops to relish the scenic views and capture lasting memories through photographs. Although we have planned some standard stops, feel free to request your guide for unplanned stops anywhere on the way to appreciate the surroundings or take pictures.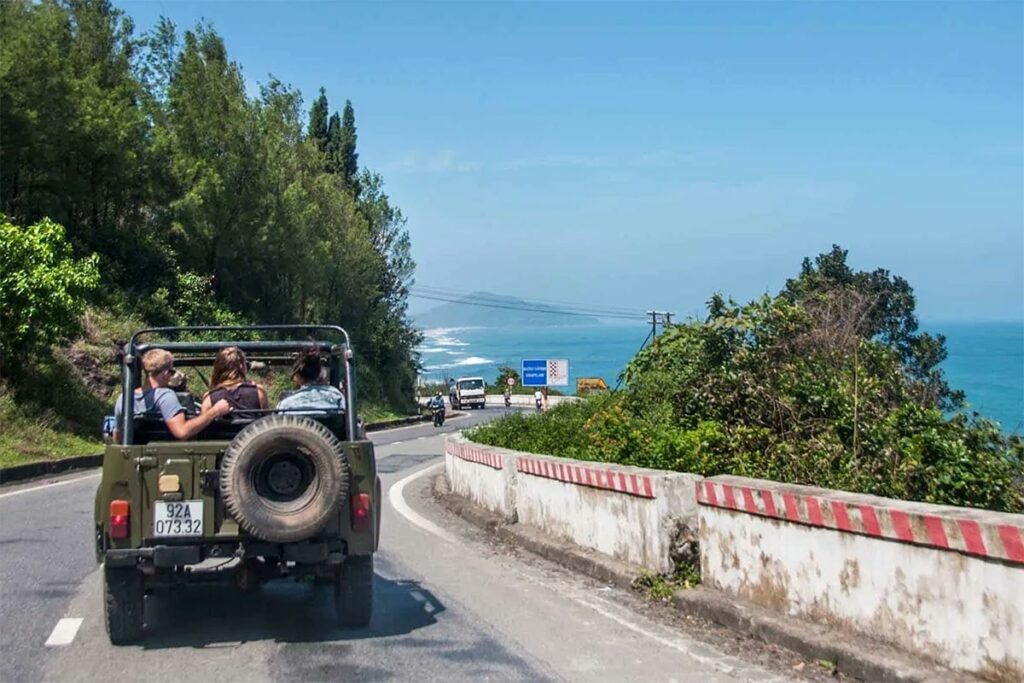 At the pinnacle of the Hai Van Pass, you'll come across the Hai Van Gate, a stronghold built during the French colonial era in the early 1900s. You can also explore various bunkers constructed during the Vietnam War.
From the summit, soak in mesmerizing views of the nearby mountains and the coastline.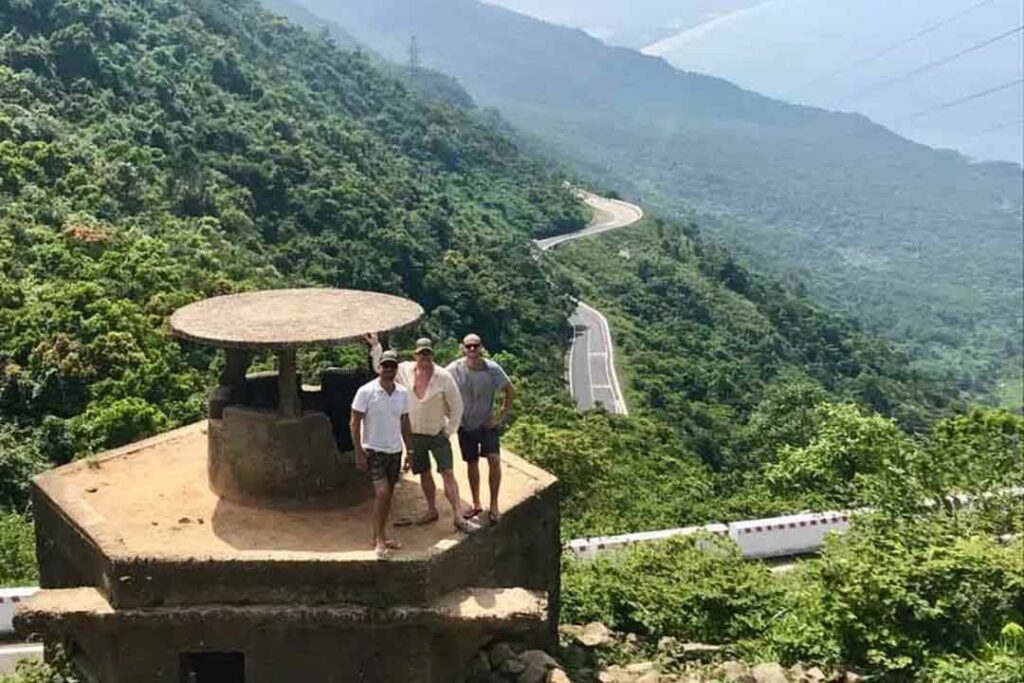 As part of your Hai Van Pass Jeep tour adventure, one of the great viewpoints where you will stop is the stunning view over Lang Co Beach. Marvel at the breathtaking scenery and capture some amazing photos before continuing on your journey.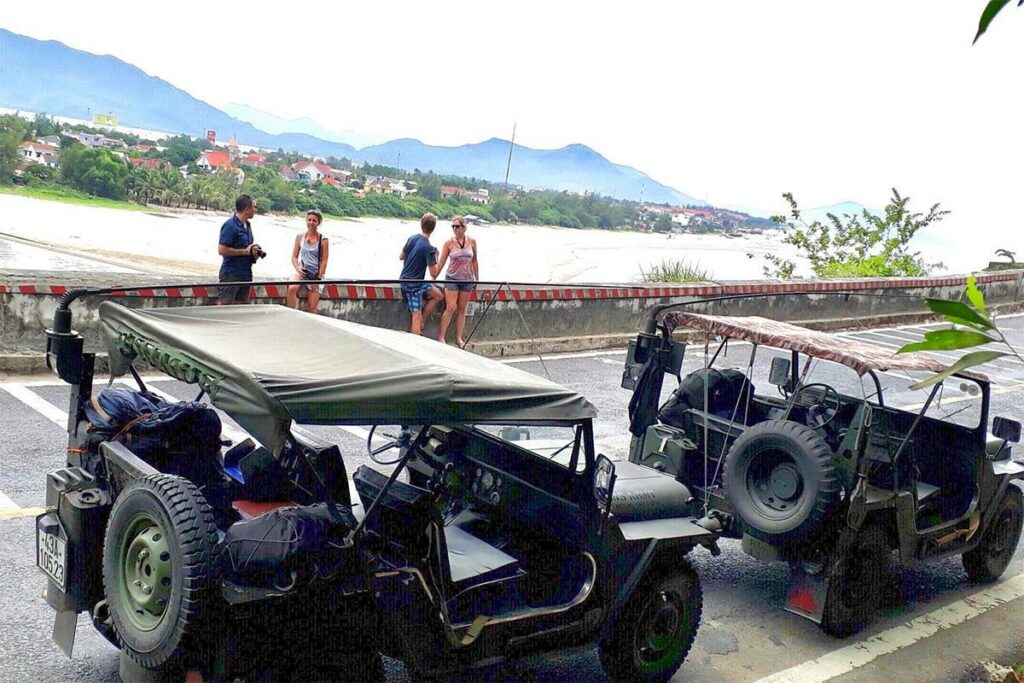 Take some time to visit Lang Co Beach, where you can admire the crystal-clear blue sea and pristine white sand. Relax and soak up the fresh ocean breeze or take a swim. During the tour, you'll also enjoy lunch at Lang Co Beach.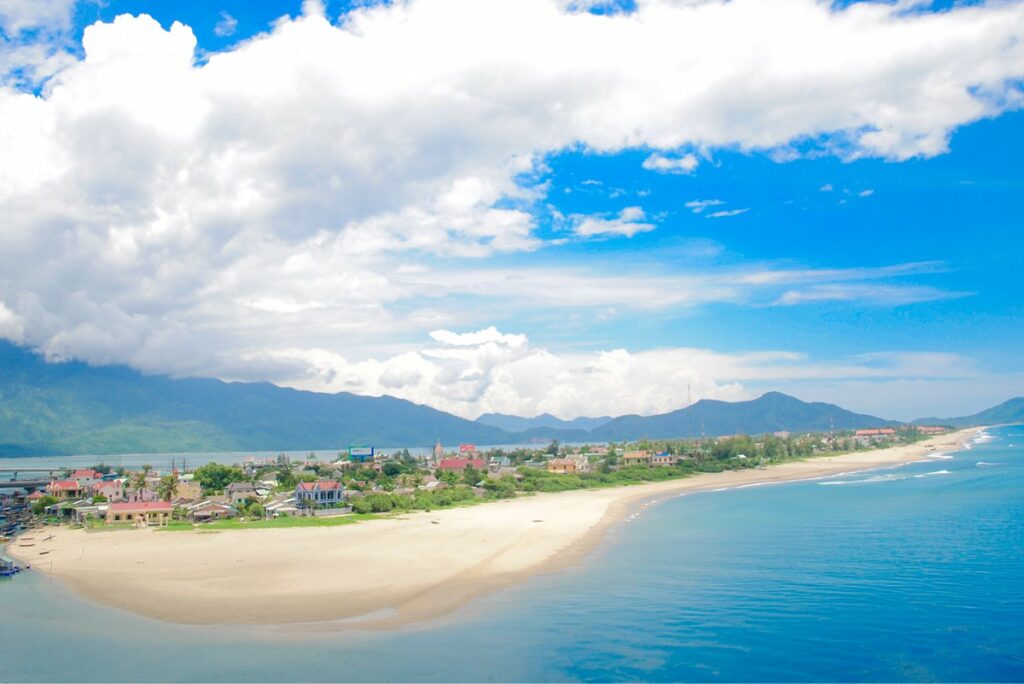 You can either choose to go swimming at Lang Co Beach or at a local spring located in the forest.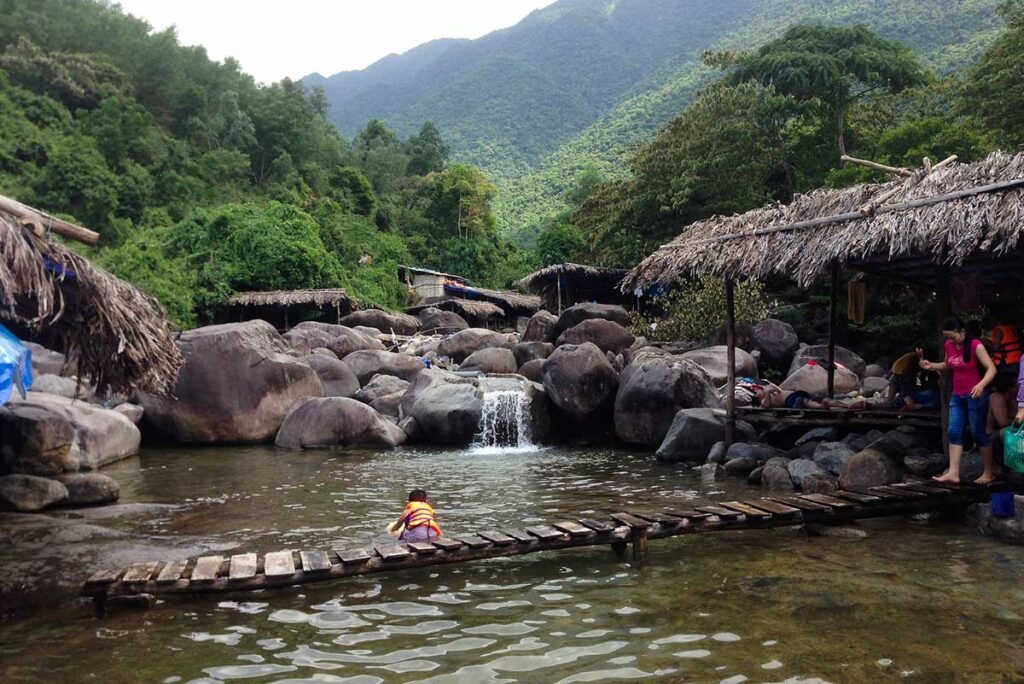 Continue you jeep tour from Hoi An to Hue after swimming. Next is Lap An lagoon and see a traditional fishing village, followed by Thanh Toan Village.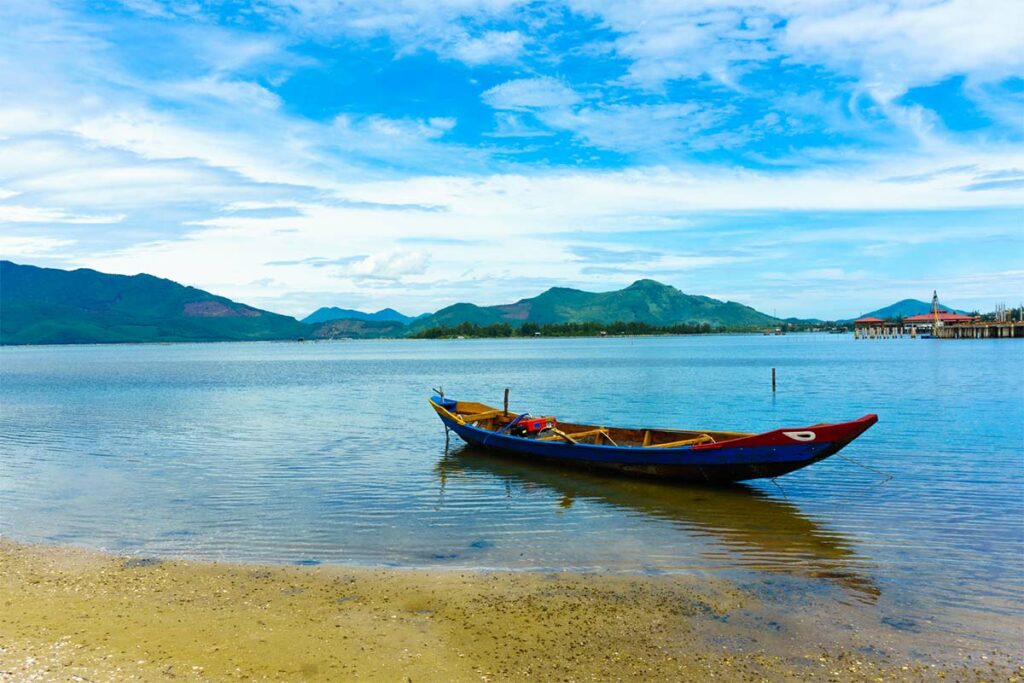 Your jeep tour ends with a drop off at your hotel in Hue.
Tour options
1) Start and end destination
This tour can be done from both direction:
From Hoi An to Hue
From Hue to Hoi An
Also possible to start or end in Da Nang.
2) Luggage transfer
If 1-2 pax/ Jeep, your luggage can be put in the jeep
If 3-4pax / Jeep, your luggage will be transferred to your hotel by another car (included)
Planning
Start tour: 8:00 AM with a pick up from your hotel in Hoi An / Hue / Da Nang
End tour: Drop off at your hotel in Hoi An / Hue / Da Nang
Duration: 7 – 8 hours
Including
Jeep & Car
Pick up and drop off at city center
English speaking driver
1 Bottle of water in Jeep/pax
Petrol, Road tolls, Parking fees
Lunch
Entrance fees
Excluding
Meals not mentioned and beverage
Tour guide
Others services not mentioned
What to bring
Swimwear
Sun cream
Sunglasses
Cameras
Warm clothes in winter time
Luggage that cannot be taken on the military jeep will be transferred by a car to the final destination (Hoi An or Hue) at no extra cost.
Certainly, as this is a private tour, we are able to accommodate changes to the pick-up time upon request. However, please bear in mind the duration of the tour, as it will need to fit within the allotted time for the day.
Booking & Information request
Ask for booking, availability, pricing or general questions about this tour.