There is plenty to do in Hanoi to stay for a week. The old and proudly preserved Vietnamese culture can be found in the sights in Hanoi. The city is more than 1000 years old, so it's rich in history with temples, ancient citadels, unique theater and breathtaking wilderness just outside the city. Make sure you visit as many of these sights in Hanoi as they all offer entertainment, beauty and education in a unique way. Here is the list of top 10 things to do in Hanoi.
1. Old Quarter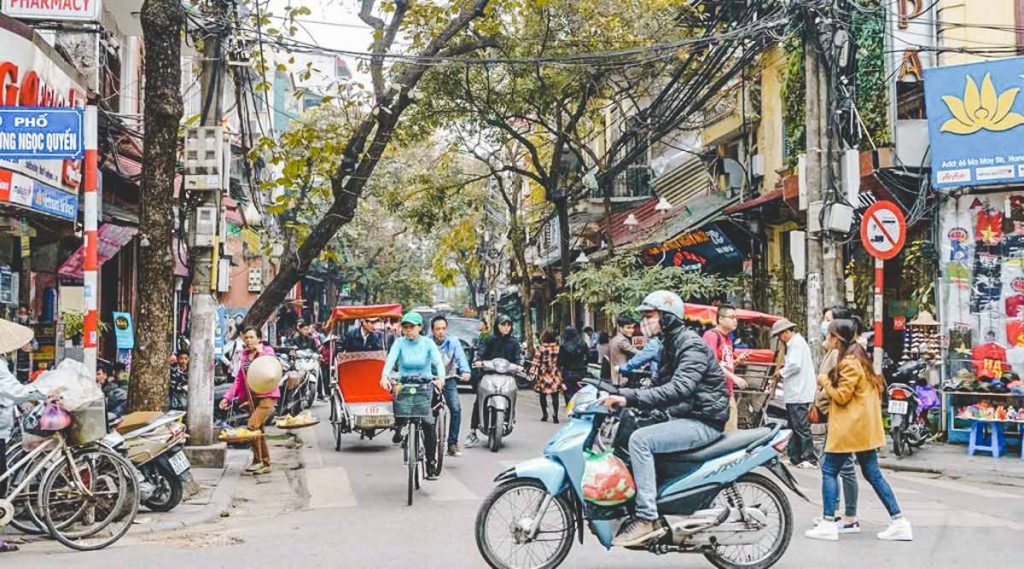 The Old Quarter of Hanoi (Hanoi Old Quarter) is the most famous landmark in Hanoi. It is a fascinating part of the city where you can enjoy many beautiful examples of colonial architecture that is packed along narrow streets. Endless traffic of scooters, motorcycles, bicycles and cars zigzag around traders who sell fruit and souvenirs and narrow shops with delicious Vietnamese dishes. Hanoi Old Quarter brings to life what many people imagine what Hanoi is. Exploring this area on foot is one of the best things to do in Hanoi. You can also rent bicycles or go through the streets with a cyclo.
2. Water puppet show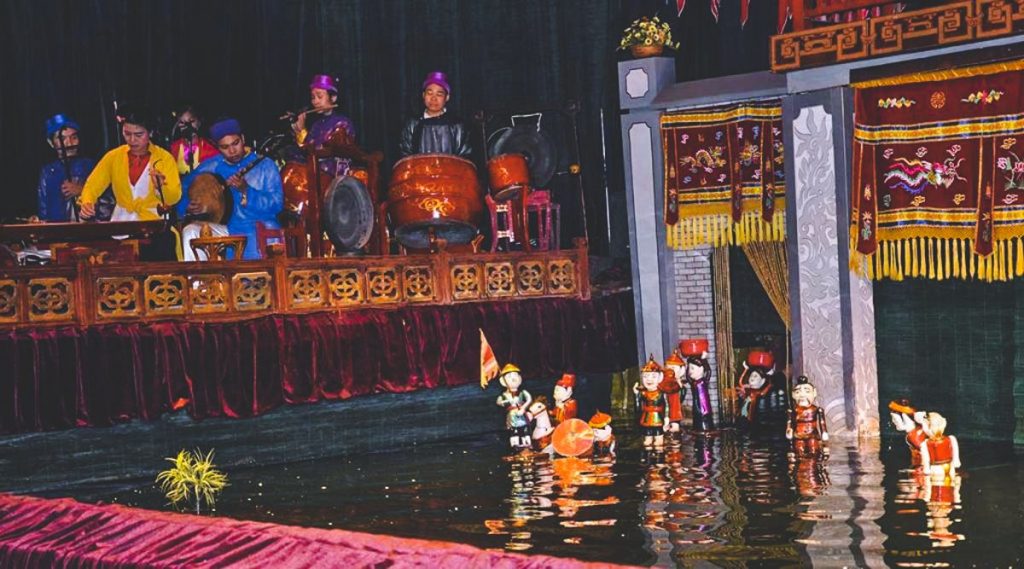 The old art form of the water puppet show in Hanoi is certainly one of the nicest things to see. There are several theaters where you can enjoy this unique Vietnamese take on Asian puppetry tradition. The original and generally regarded as the best theater in the city is the Thang Long Puppet Theater. Dolls dance and glide elegantly across the stage of water, controlled by a whole group of dolls of masters hiding behind a screen.
3. Hoan Kiem Lake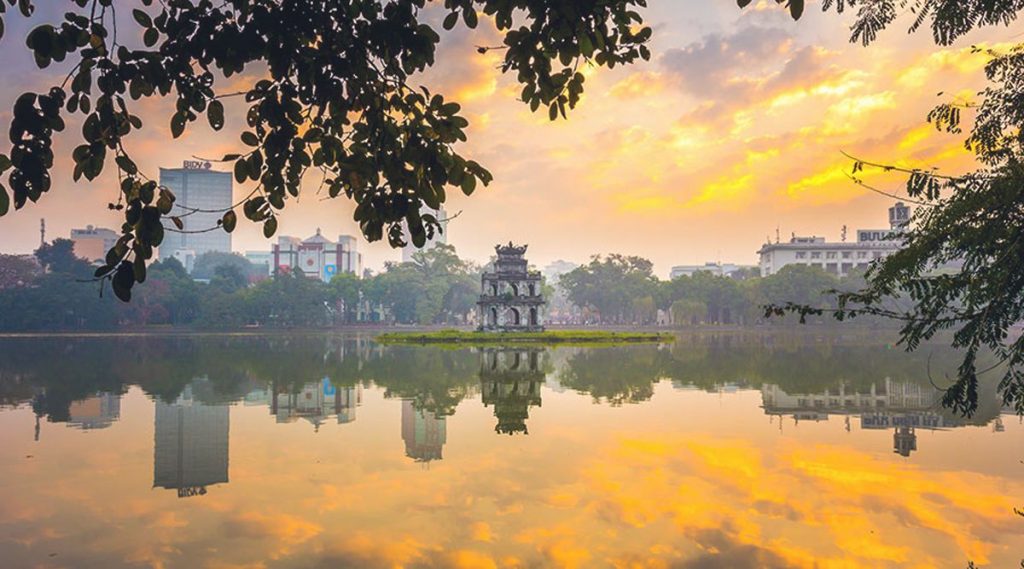 Hoan Kiem Lake is a central point in Hanoi and is a popular meeting place for locals and tourists all day long. Ngoc Son Temple is located on a small island in the middle of the lake and is connected by a bridge and forms a beautiful backdrop for a few photos. Around sunrise and sunset this area becomes especially busy with joggers, couples enjoying the relaxing view of the lake, and elderly people practicing Tai Chi and line dancing.
4. Drinking beer at Bia Hoi Junction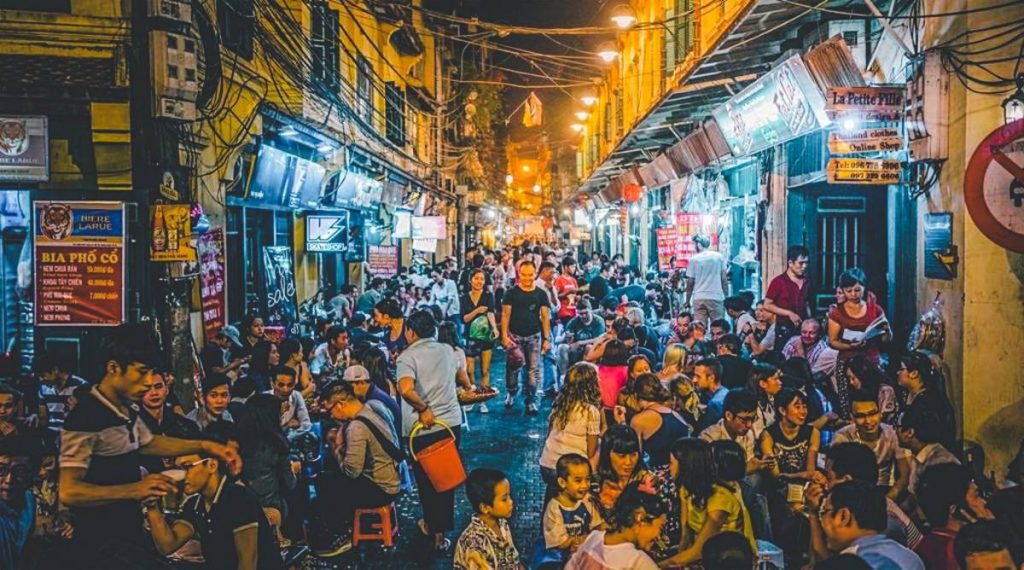 Located in the center of the old quarter, the Bia Hoi Junction is the absolute classic night activity in Hanoi. Here you will find various shops that have converted their entrances into bars on the street side with plastic tables and stools that open onto the sidewalk. They serve fresh beer for just 0.30 cents. If you travel alone, you will make friends here. This place is almost always busy, both by tourists and by the locals. The best evening thing to do in Hanoi!
5. Visit the museum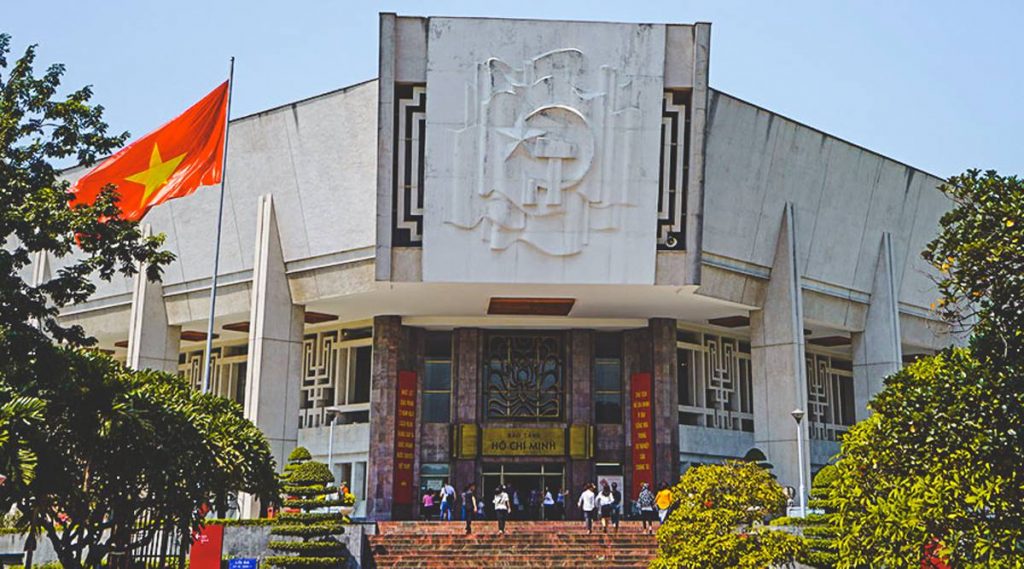 Hanoi has enough high-quality museums that you can visit. Hoa Lo Prison Museum are the remains of an old prison used during the French colonial era and the Vietnam War. The Ho Chi Minh museum shows the life of Ho Chi Minh, Vietnam's greatest leader. Vietnamese Women's Museum shows about the many ethnic minorities of Vietnam and a tough exhibition about the role of women in wartime. Other good museums in Hanoi are Vietnam Museum of Ethnology and Vietnam Fine Arts Museum.
6. Ho Chi Minh's Mausoleum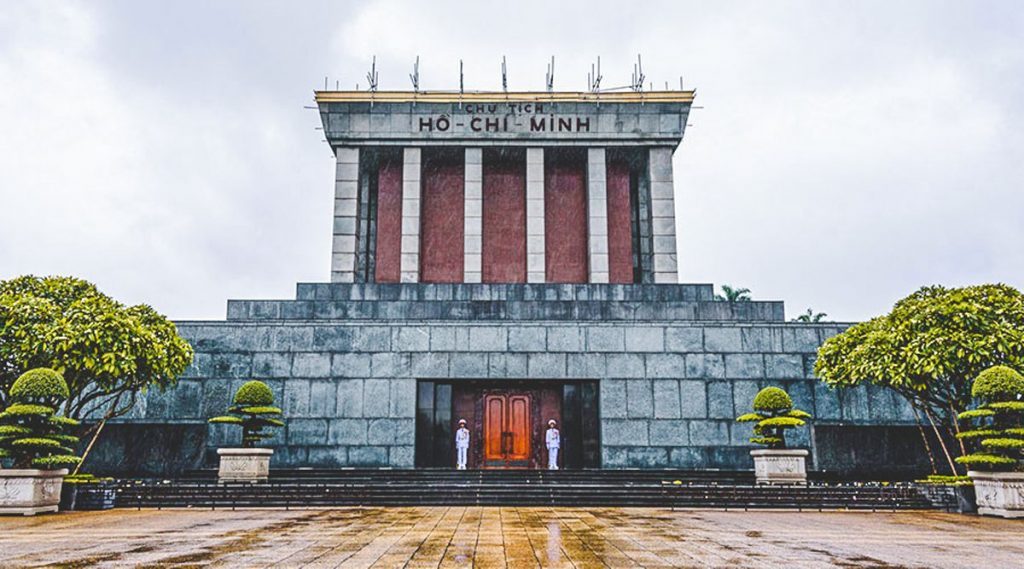 Ho Chi Minh has left an indelible mark on Vietnamese history and he is honored in Hanoi as the country's greatest leader. Nicknamed "Uncle Ho" by the locals, his preserved body is now laid to rest in a glass box in the Ho Chi Minh's Mausoleum. This is more than a tourist attraction, it is a part of living history and a visit here remains in memory for a long time.
7. Food tours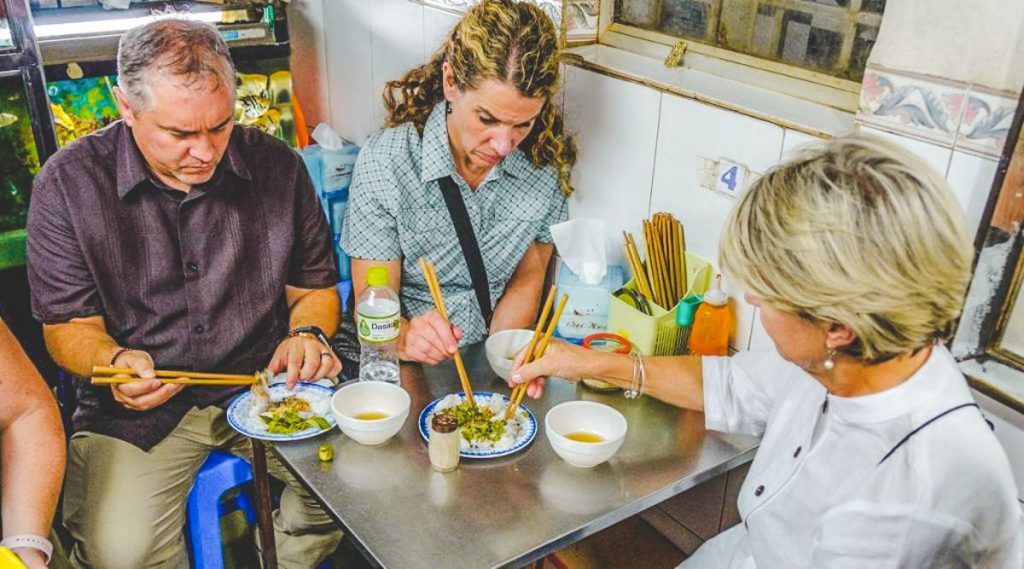 Vietnamese are the most proud of their food. You'll see street food everywhere in Hanoi; stalls on the sidewalk along the side of the road with often plastic blue stools around where they sell local food. You can go exploring yourself, but a much nicer way is with a food tour. A guide takes you to the best local spots that you would never discover yourself. It explains what you eat and you can try out the best and most unique food.
8. Imperial Citadel or Thang Long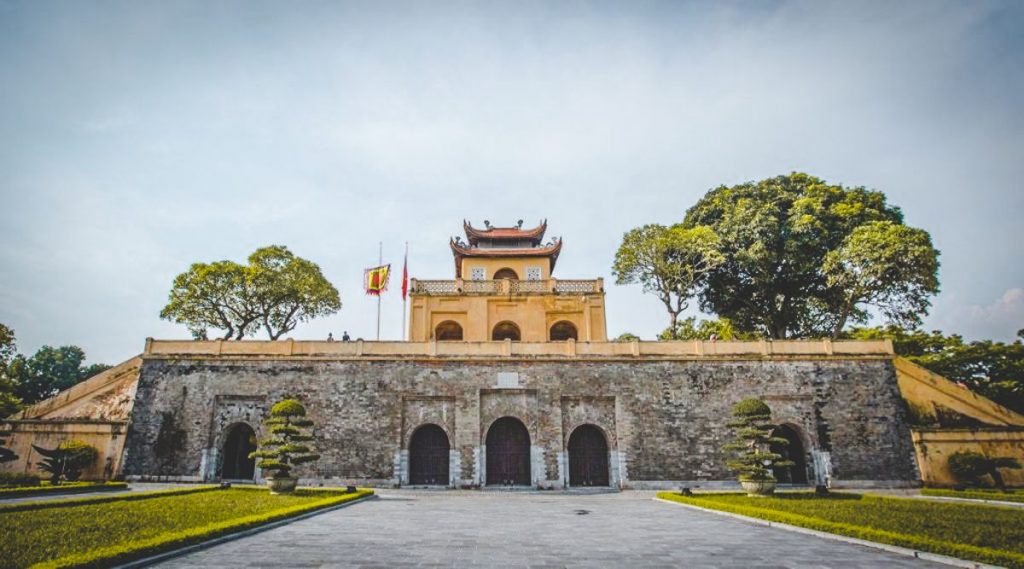 The imperial citadel of Thang Long is one of the oldest sights in Hanoi and a beautiful remnant of Vietnam's history and, as a sign of its historical and cultural importance, is now a UNESCO World Heritage Site. The central flag tower, 40 meters high, is the most recognizable of the imperial citadel and is often used as a symbol of Hanoi. This was the center of old Hanoi and served as the political center for eight centuries. The Imperial Citadel of is located in Ba Dinh, close to many other sights in Hanoi.
9. Markets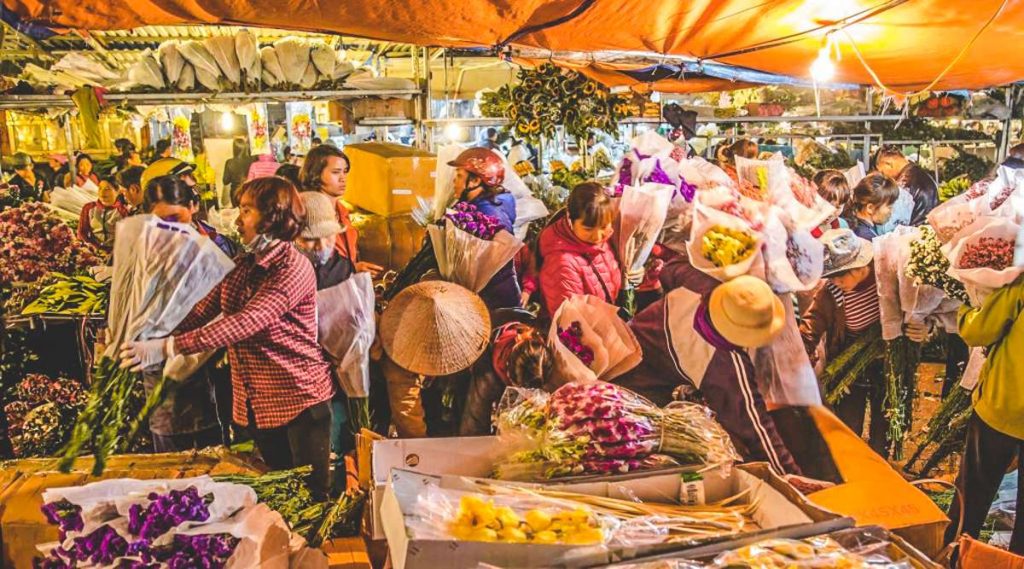 The best local markets in Hanoi are always busy with hundreds of stalls selling fresh produce, quality fabrics and household supplies that often start very early in the morning. These markets in Hanoi are popular places for tourists who want to experience the daily life of the city's locals. Dong Xuan Market is known as the largest covered market in Hanoi. You can find Hanoi Weekend Night Market every weekend in the Old Quarter with stalls everywhere on the street. The Quang Ba flower market starts very early, where you can find flowers from all over Vietnam.
10. Hanoi Train Street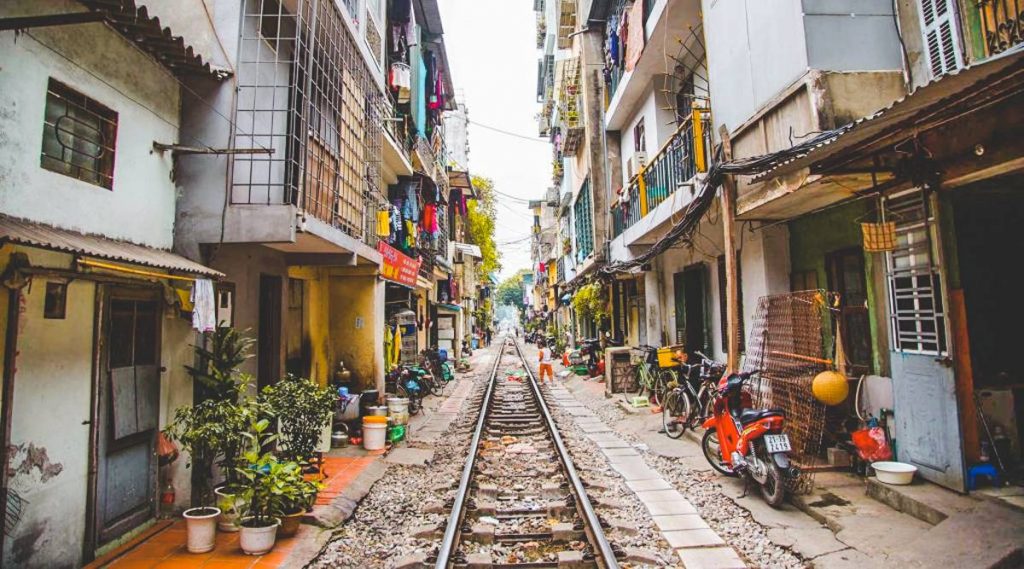 Another awesome thing to do in Hanoi is a visiting Hanoi Train Street. The photos and videos are world famous, in which shop owners, café owners and residents, as if it were the most normal thing in the world, put away their things to let a train pass through the narrow, busy street.
Tip: Take a day trip
What makes the city so nice are not only the sights in Hanoi, but it is also a good basis for doing fun things in the region. Trips to Sapa and Halong Bay are advisable to do at least one overnight stay. Other day trips are to the Perfume Pagoda, Tam Coc, Hoa Lu, Trang An, various craft villages and Ba Vi National Park.