Cycling in Vietnam is perhaps the best way to see the country up close. From place to place you see students cruising between cars and motorcycles on their way to school and sellers stack racks of goods on their way to the market. Whether you want to cycle on quiet country roads to see rice fields, ride between ancient temples or zigzag between market stalls, it is certainly an adventure to explore Vietnam by bike.
1. Mekong Delta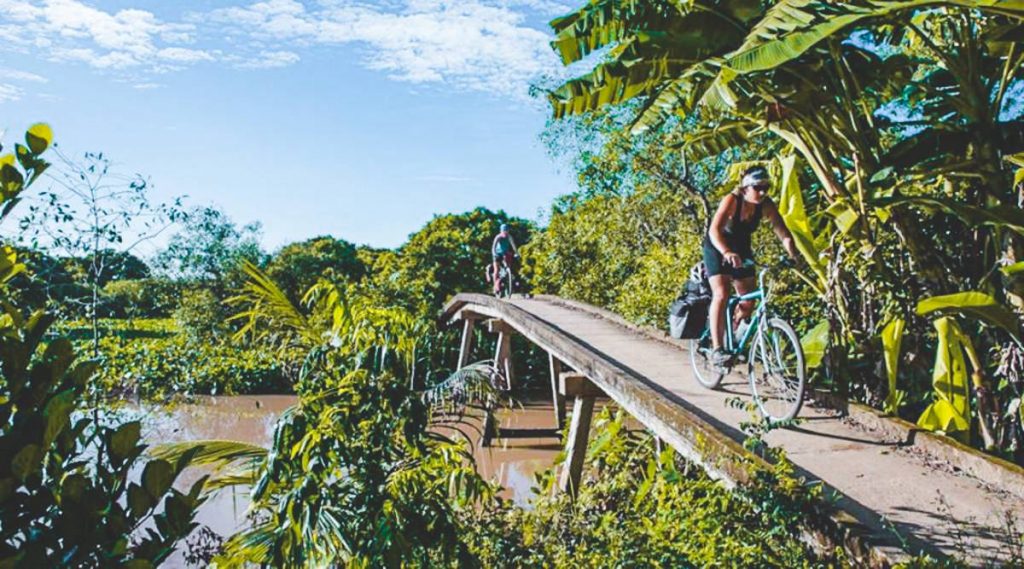 Thanks to the many hiking trails through the flat landscape along rice fields, fruit orchards, forests, the Mekong Delta is a fantastic location to enjoy an ecological and sustainable journey. The Mekong Delta is as flat as a pancake, so cyclists of different levels can participate in cycling tours without any worries. It is also the most user-friendly destination for cycling in Vietnam.
2. Hoi An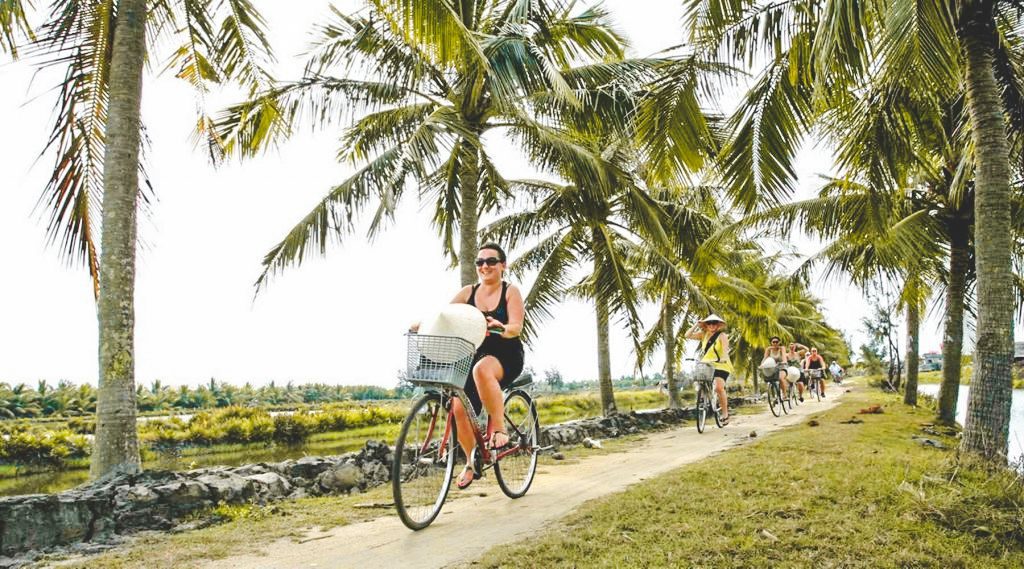 Hoi An is a small town that won't take you much time to explore. Use the time you have to explore the countryside around Hoi An by bike. Bicycle rental in Hoi An is very popular and affordable and often even free to borrow at your accommodation. The streets of the old town are closed for motorized traffic for much of the day, so you can explore the old bridges and heritage houses at your leisure. The good roads around the city make it easy and fun to explore the countryside and cycle to various craft villages.
3. Mai Chau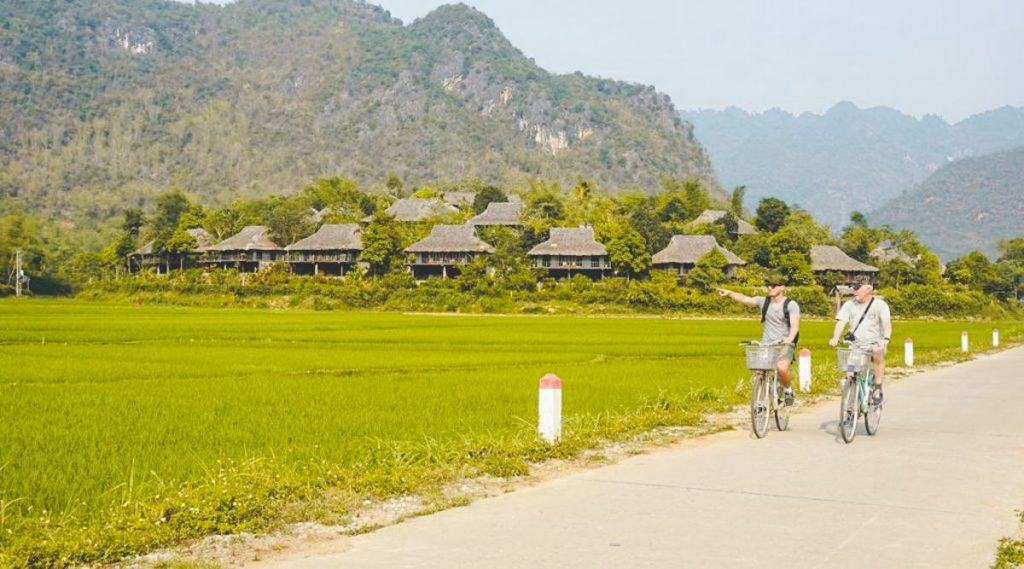 Mai Chau is tucked away in an idyllic valley northwest of Hanoi, far from the busy. Lush rice fields surround picturesque villages and offer spectacular landscapes of rural life. With minimal traffic, this is a great area for cycling in Vietnam. Choose a bike tour or borrow bikes from your accommodation to explore the trails around Mai Chau, it's not only a great way to practice, but also great for sightseeing.
4. Hue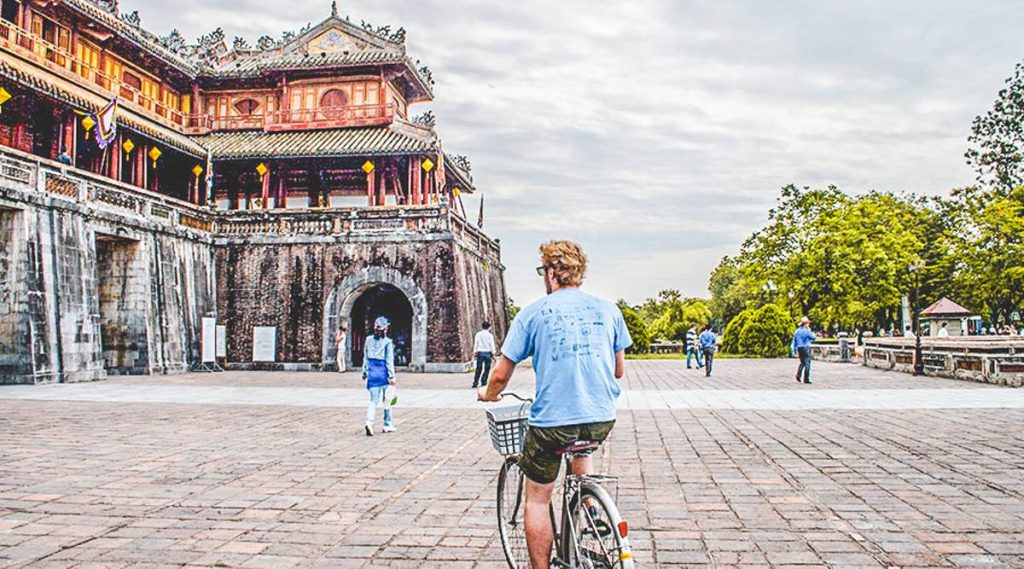 Hue is a great place for cycling in Vietnam. In Hue and around the city you will find beautiful and impressive palaces, tombs and pagodas of former rulers of Vietnam. You can cycle between these ancient sights and along the Perfume River or through the countryside and along the beaches.
5. Dalat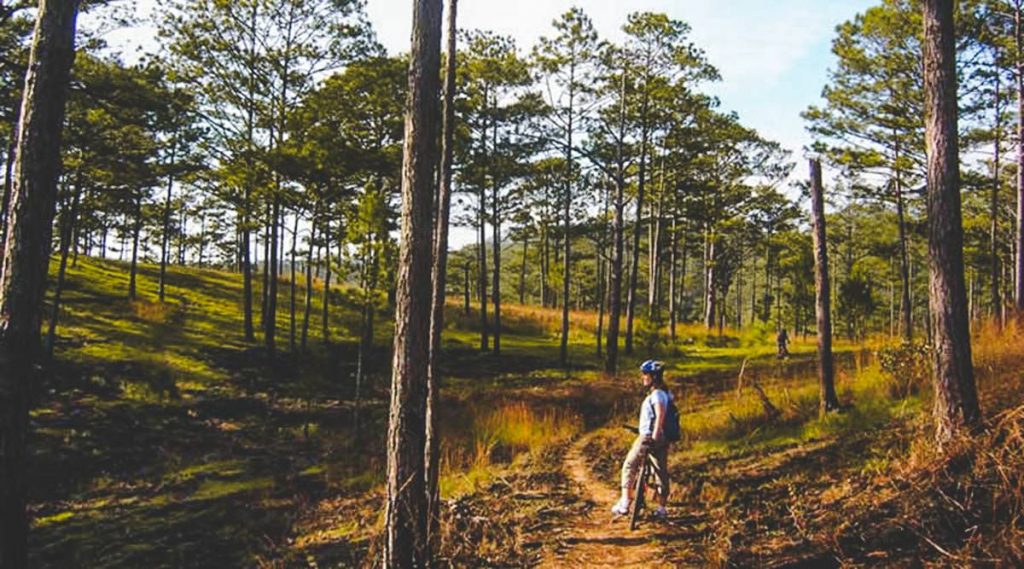 Cool mountain air, great views and beautiful forest trails make Dalat a paradise for mountain bikers. This city perched on the top of a hill has always been a favorite retreat for French people during the colonial period and now also for couples, adventurers and mountain bike enthusiasts. A mix of climbs, descents and individual tracks leads you through spectacular pine forests, fields, past coffee plantations and up and down mountains.
6. Ninh Binh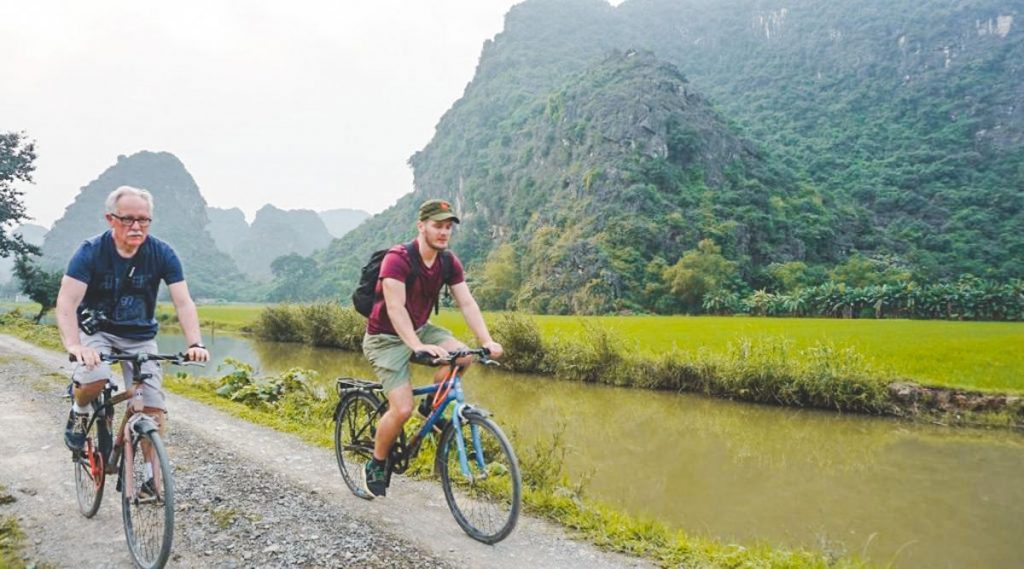 Ninh Binh is also called the Halong Bay on land. This means that you will find large limestone mountains and rocks here, but it is completely flat between these mountains; a paradise for cyclists. Here you get the chance to gain insight into the rural life of Vietnam by bicycle. The countryside is a living museum that offers you the opportunity to take beautiful pictures of villagers catching fish, children swimming in the pond or women working on the land among the rice fields.
7. Cat Tien National Park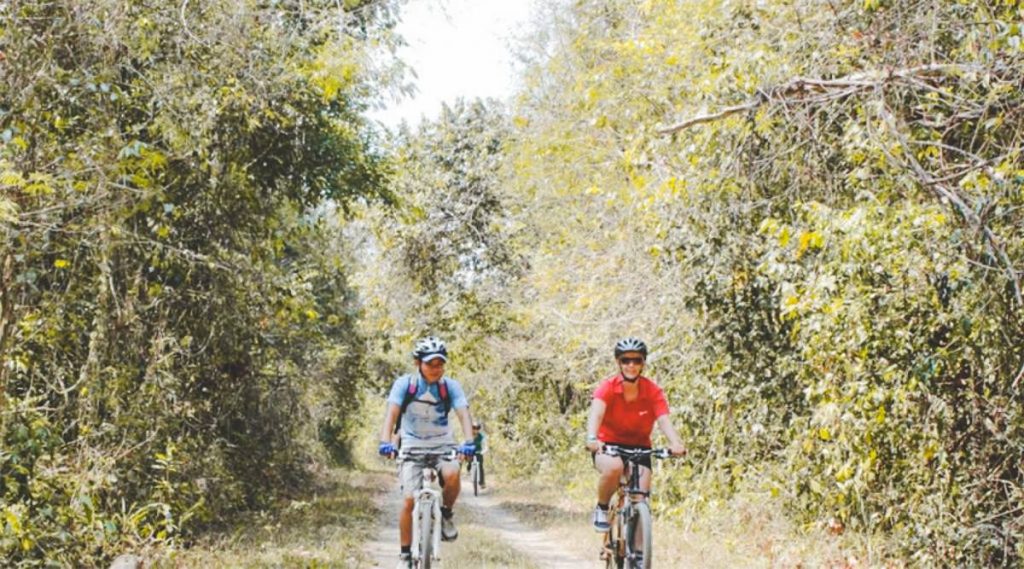 Cat Tien National Park is located in the south of Vietnam, about 150 km north of Ho Chi Minh. It has a rich biodiversity of swamp and tropical rain forest. It has many routes, botanical gardens and decades-old trees. That is why Cat Tien is the perfect place for mountain biking and ecotourism.
8. Hanoi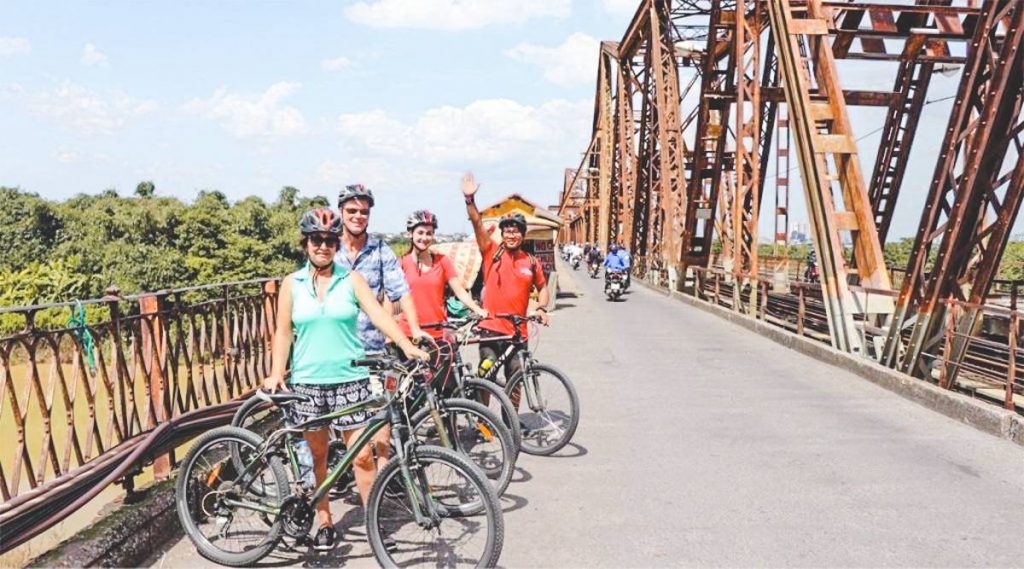 The capital of Vietnam is dotted with parks, lakes and promenades on the river, with French, Chinese and Southeast Asian influences that can be found in the buildings in Hanoi. You can see various of these sights with a bike ride through the city. Another option is cycling half or full day to villages just outside of Hanoi, where you get the chance to see the peaceful countryside.
9. Sapa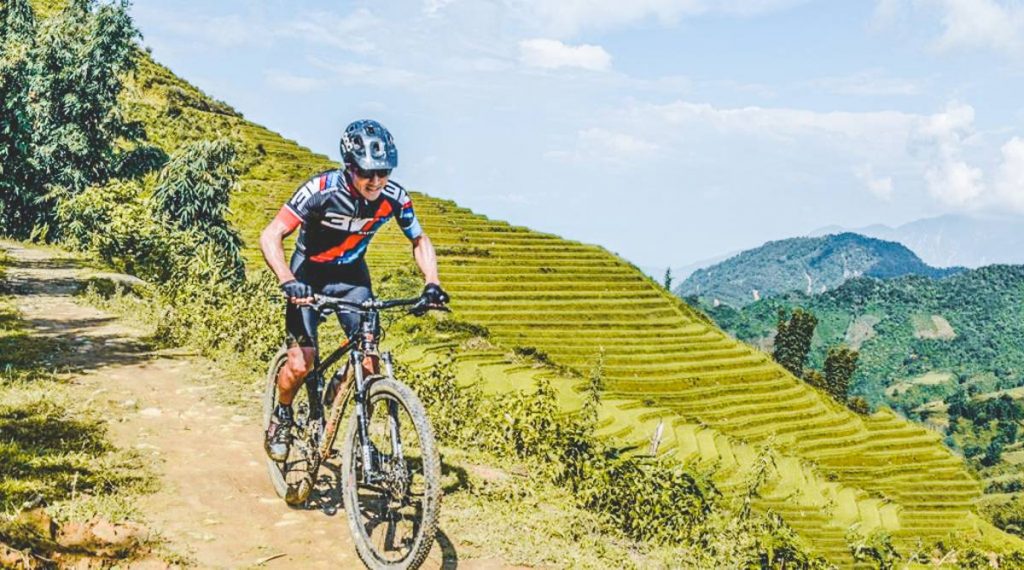 Cycle across the hills in mountainous northwestern Vietnam for a glorious mountain bike tour where endless green valleys, beautiful vistas and traditional clothing from the local tribes are mixed. Take the time to discover the interesting culture and history of this beautiful and hospitable indigenous population before you take your bike and cross the challenging terrain.
10. Ba Be Lake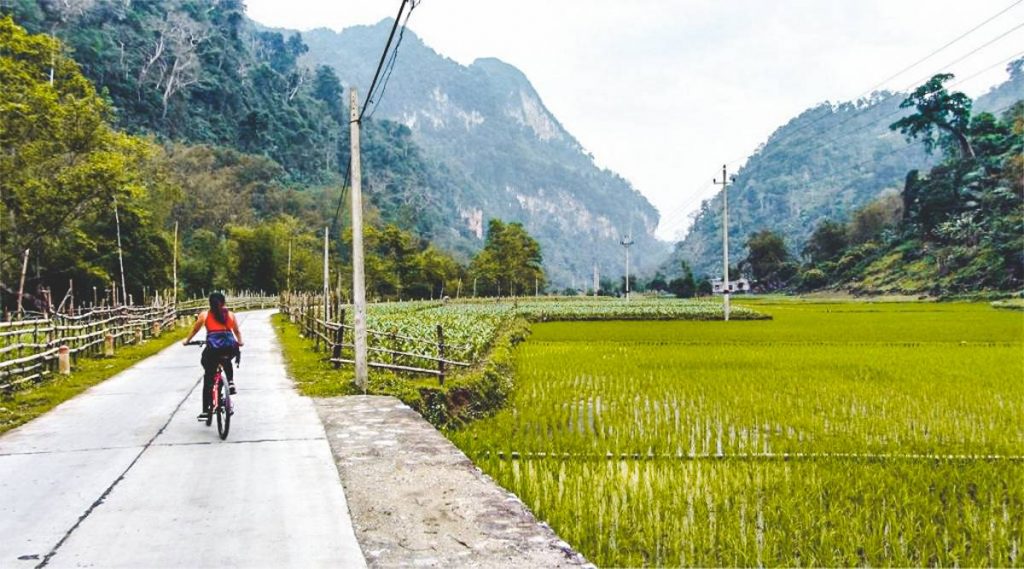 The last in best destinations for cycling in Vietnam is the unknown Ba Be Lake. The lake and the national park are located in the north of Vietnam and are surrounded by a beautiful landscape with towering limestone mountains, lakes, caves, waterfalls, dense forests and deep valleys. Moreover, this national park is rich in hundreds of species of animals and plants. You can cycle wonderfully through the area and encounter local ethnic minorities.