Bach Ma National Park is located in a mountainous area exactly on the border between the former North and South Vietnam. Here you can see a mix of both landscapes, making Bach Ma much more varied than the other national parks. With waterfalls, cool forests and flowering rhododendrons, this area is absolutely beautiful.
The slightly richer French citizens settled here in the early twentieth century because they appreciated the view over these valleys and the Hai Van Pass. So don't be surprised if you suddenly come across large colonial villas in the middle of these dense forests.
About the National Park
The park has an area of approximately 22,000 square kilometers and is 1,200 meters above sea level. Mount Bach Ma has the highest peak with 1,448 meters. This makes the temperatures much cooler and more pleasant. The name Bach Ma means 'white horse', names after the white cloud around the mountain top. The landscape at the foot of the mountain is less woody, but nice with grasslands, shrubs, countless rivers and lagoons. The higher you go, the denser the forests become.
Unfortunately, this beautiful landscape had a hard time during the Vietnam War. The Hai Van Pass was used by the Americans as a sort of fortress from which the helicopters flew out. From here they could monitor the coastline and the entire area between Hué and Da Nang. There was fierce fighting in the lower parts, while the park was actually declared a protected area in 1962.
The Viet Minh dug 140 meter long tunnels in the National Park, now called the Bach Ma tunnels. They were used during the Vietnam war from December 1973 to April 1975. It is not recommended to enter the tunnels, as venomous insects and snakes seek shelter in there.
Best time to visit
Bach Ma National Park is a forest with a great collection of animal species, therefore, the best time to explore is from December to April (dry season). This period has low rainfall offering the perfect stretch of jungle walk.
How to get to Bach Ma National Park?
Bach Ma National Park is halfway between Da Nang and Hue, therefore it is easily accessible from both cities. Most popular is taking a tour to Bach Ma National Park, because there is no hassle of getting there and it include a guide that can you you the best trails. If you like riding motorbike, you can rent one, which is a good way to explore the area. If you are staying in Hue, you may consider finding those rental shops along Hung Vuong Street. Another option is going by tour.
Location: Phu Loc, Thua Thien Hue
Entrance fee: 40,000 VND per person.
Tours to Bach Ma National Park
The easiest way to get there is by tour. Most tours depart from Hue and include transfer directly from you hotel to the national park, lunch and a guide.
Get to Bach Ma National Park from Hue
Heading to Da Nang over National Highway 1A, heading to Phu Loc. Continuing the ride and pay attention to your right, you will find a blue sign showing the way to Bach Ma National Park. Follow the sign and go straight until you reach Bach Ma national park.
How to get to Bach Ma National Park from Da Nang
Crossing Hai van pass, you will be heading to National Highway 1A. Then, you will need to ask the local people to know more detail or using Google map to reach the destination.
Getting around Bach Ma National Park
You can rent a 4WD at the entrance if you do not have your own transport. Motorbikes and cyclists are not allowed to ride the entire route. If you are on foot you must inform well in advance how long a certain hike will last. Always bring enough water.
Best things to do and see in Bach Ma National Park
Always bear in mind that Bach Ma National Park is not like going to any other tourist attractions. If you travel alone, you'd better bring along a map to locate the main path as well as the best significant spots.
Animals in Bach Ma
Tigers and bears use to live in the jungles of the national park, but unfortunately they are not here any more. You can still find deer, and ninety other mammal species in these forests. They are accompanied by thirty species of reptiles. In addition, around twenty different frogs jumping around. But the amount of birds is absolutely overwhelming. You don't always see them as well because of the dens vegetation, but you hear them all the better. As many as 358 bird species flit through the forest here. That is more than a third of the total Vietnamese bird species.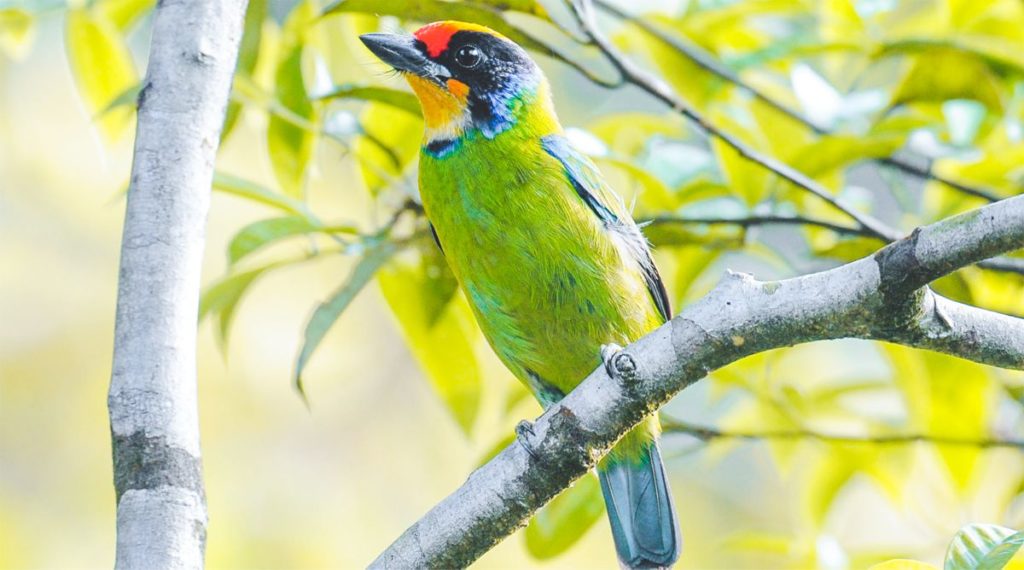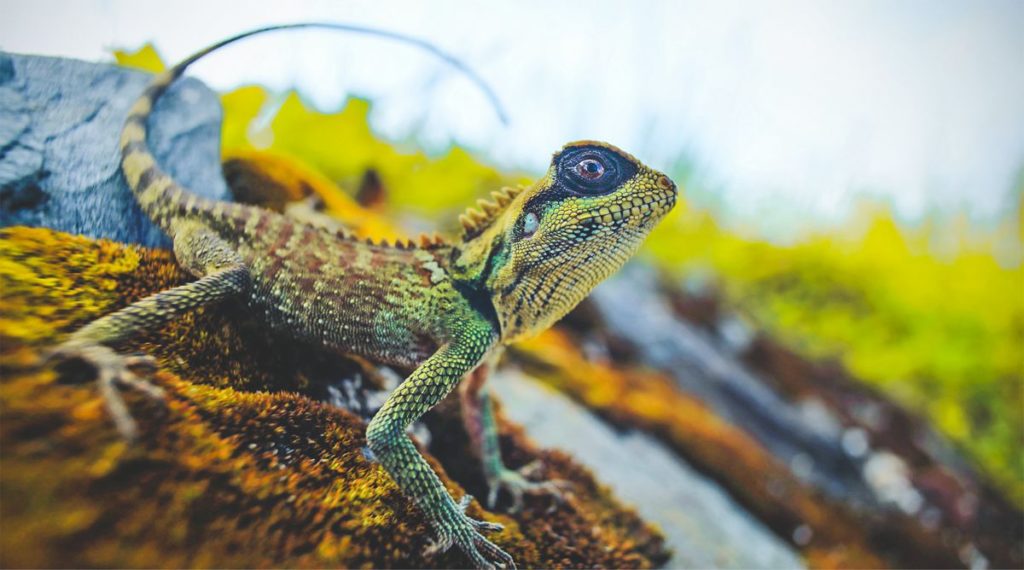 Trekking trails
Summit hike: There is a short and a long hike to the summit, depending on where you start. On the way you see some French villas an on the top of the summit you have stunning views of the complete national park.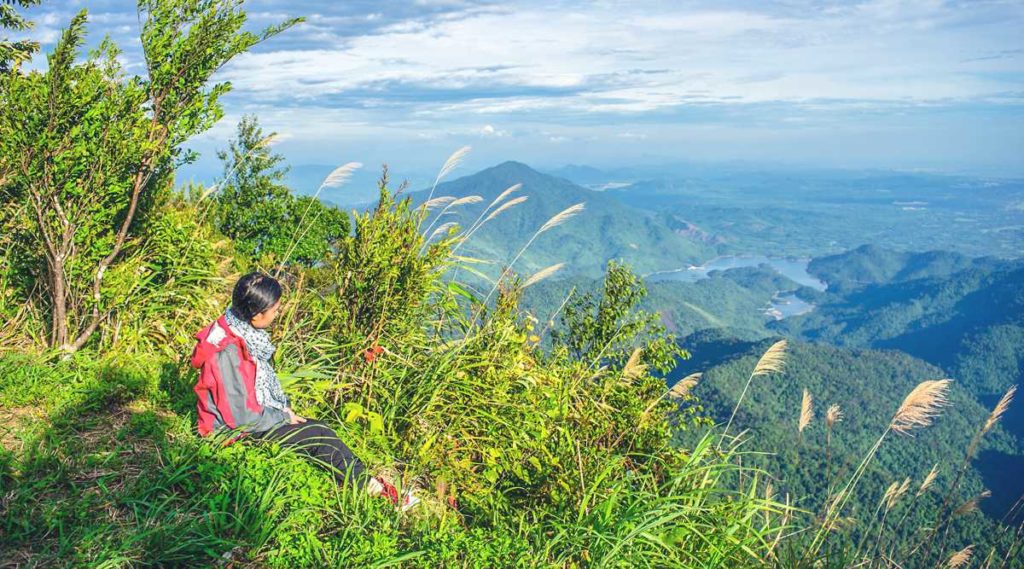 Five Lakes Trail: This trail brings you to all the 5 lakes of Ngu Ho Lake, by following the stream. There are some beautiful waterfalls and if you want you can go swimming.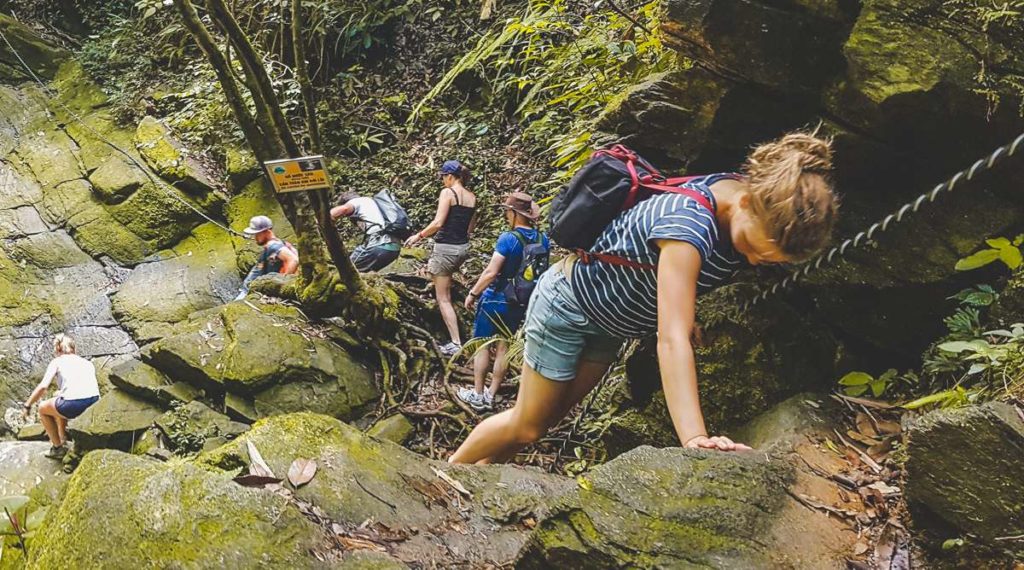 Rhododendron trail: This trekking trail brings you through the jungle from the 10 km mark and goes to the beautiful Do Quyen Waterfall. It is possible to go all the way down to the base of the waterfall.
Pheasant Trail: If you are a big bird lover then the Pheasant Trail is an absolute must. This pleasant 2.5-kilometer route runs along a number of rivers and lakes where, with a little luck, you will come across the extremely rare Crested Argus Pheasant and Edward's Pheasant.
Bach Ma peak: Hai Vong Dai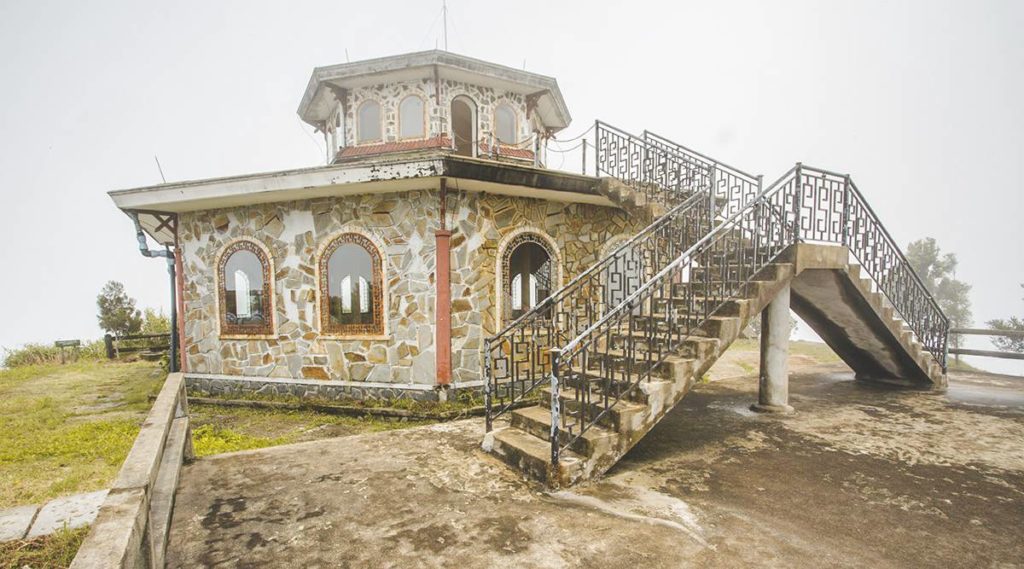 The highest point of Bach Ma National Park, Bach Ma peak or officially called Hai Vong Dai, is 1,448 meters high. There is an observation point here with a great view of the valley and mountains of the national park, Hue city and Lang Co beach.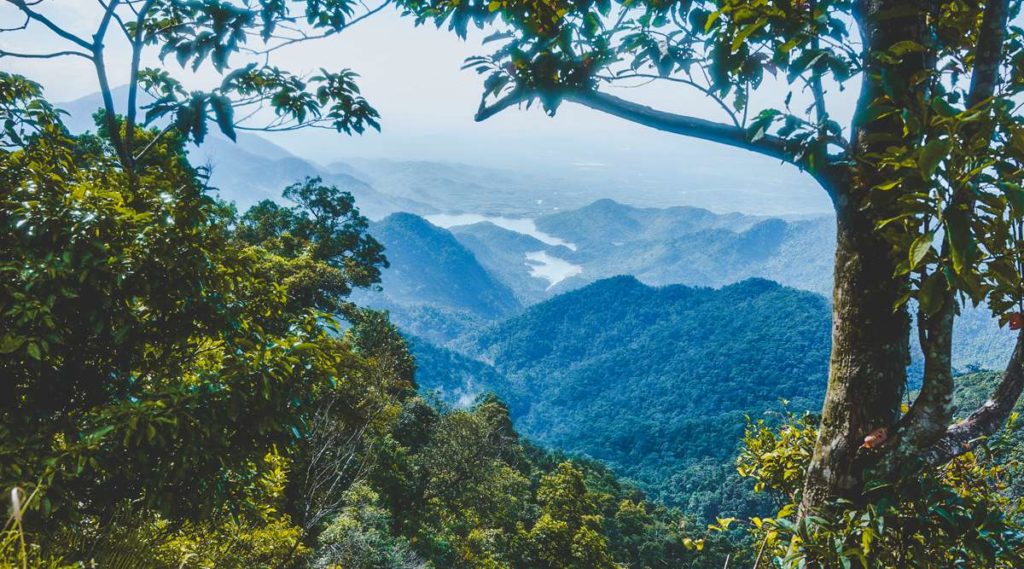 There are only 2 ways to get to the peak of Bach Ma:
Option 1: It offers a hiking trail to reach the peak, however, it is quite challenging.
Option 2: There is a road (summit road) going almost all the way up to the peak.
Ngu Ho Lake
Ngu Ho Lake consists of 5 different lakes at different levels. All the lakes are very nice, but specially the third one is known as the most beautiful lake. In addition, there are also waterfall around the lake, creating a stunning scenery. It it possible to have a swim in the lake to cool of during your trekking.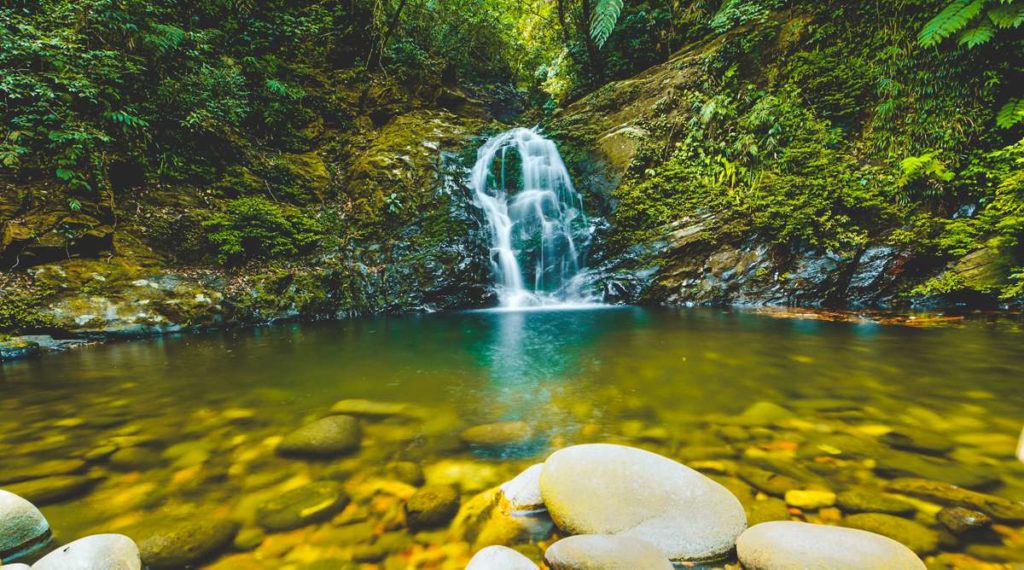 Do Quyen Waterfall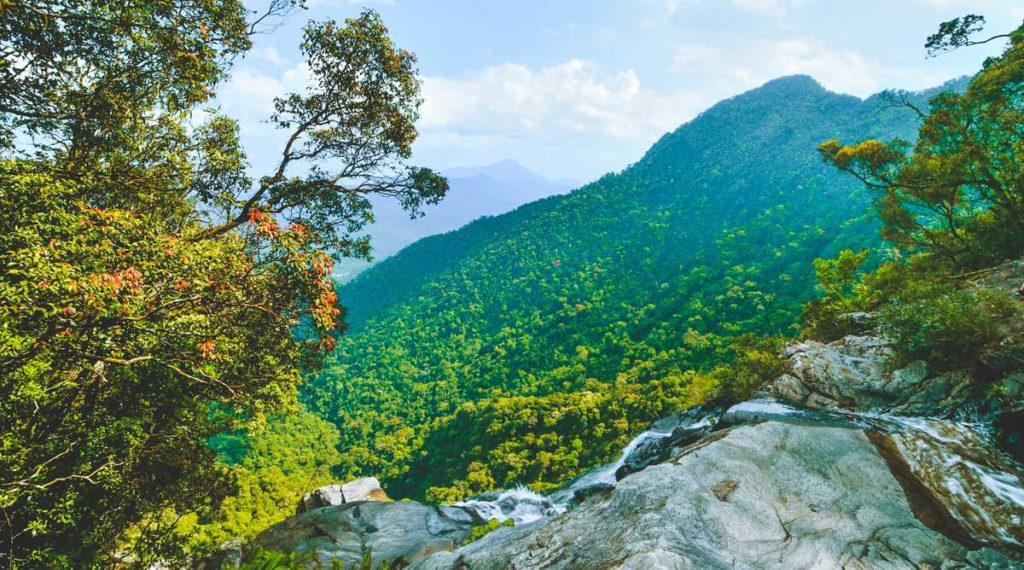 The most impressive waterfall of Bach Ma National Park is Do Quyen waterfall. "Do Quyen" is the name of the beautiful flower blooming in March. If you are visiting the national park during this period, don't forget to explore this waterfall. Although this hikes takes roughly 1 hour, it's total worth it. This trip requires not only physical strength but also some preparation. You can go to the base of the waterfall by climbing down the more than 600 steps
Truc Lam Zen Monastery
At the foot of Bach Ha mountain you find Truc Lam Monastery, situated next to a lake. The structure exist out of several buildings and Buddha statues. You can reach it by 15 minute boat tide across the lake and walking the stairs up to the monastery.
Where to stay at Bach Ma national Park
Camping
Don't hesitate to take a trip into the wild with your tent and supplies here if you are a fan of the wilderness. Choose the flat ground where you can fully embrace yourself with nature and easily pitch a tent.
Homestay
To save energy and your expenses, you can get back to the foothill of Bach Ma mountain and find a reasonable accommodation to spend your night .
Guesthouse or hotel
Depending on your budget, you can choose either luxury hotel or budget guesthouse in the surrounding area.
Tips
It is wise to wear clothes with long sleeves and long pants to protect you against leaches and insects
If you plan to do trekking in the national park, wear good and comfortable hiking shoes. Paths can sometimes be slippery.
Bring anti insect spray.
Bring some water and snacks for longer hikes.
It is possible to go swimming at the lakes, so take swimming clothes with you.
Protect you against the weather. Sun cream for the sun and rain jacket against the rain.
Before you go trekking, inform yourself well about the trails and how long they take. There are maps available.