Yok Don National Park is a deciduous forest and the largest national park in Vietnam, with parts of it along the Cambodian border. Yok Don national park was founded in 1992 and has more than 850 tree species, 300 bird species, many reptiles, insects and 89 animal species, unfortunately there are 32 on the Red List. Due to illegal wildlife trade, deforestation and hunting, animals like wild bulls, deer, elephants and herds of gaurs that lived in Dak Lak province have almost got extinct.
Yok Don National Park
Yok Don National Park was established in 1992. It is the second largest national park and it is the only national park that has dry deciduous forests in Vietnam. This forest is a unique type of forest ecosystem with a wide variety of important and endemic species. The trees here lose their leaves every year in the dry season, which lasts from November to April. When the wet season (May – October) is accompanied by heavy rainfall, everything quickly comes to life.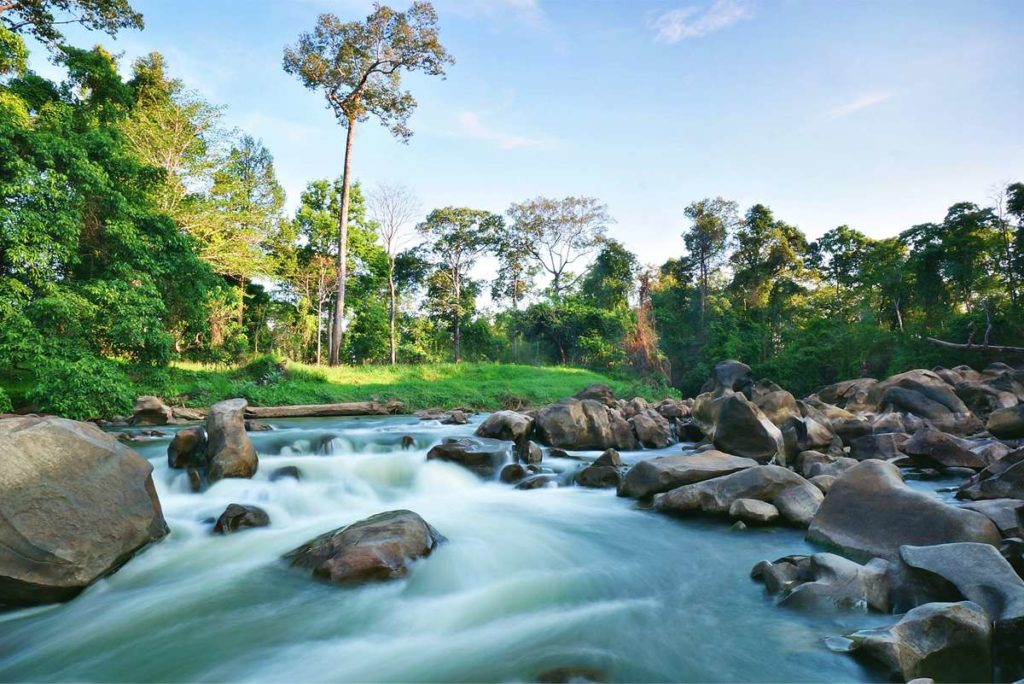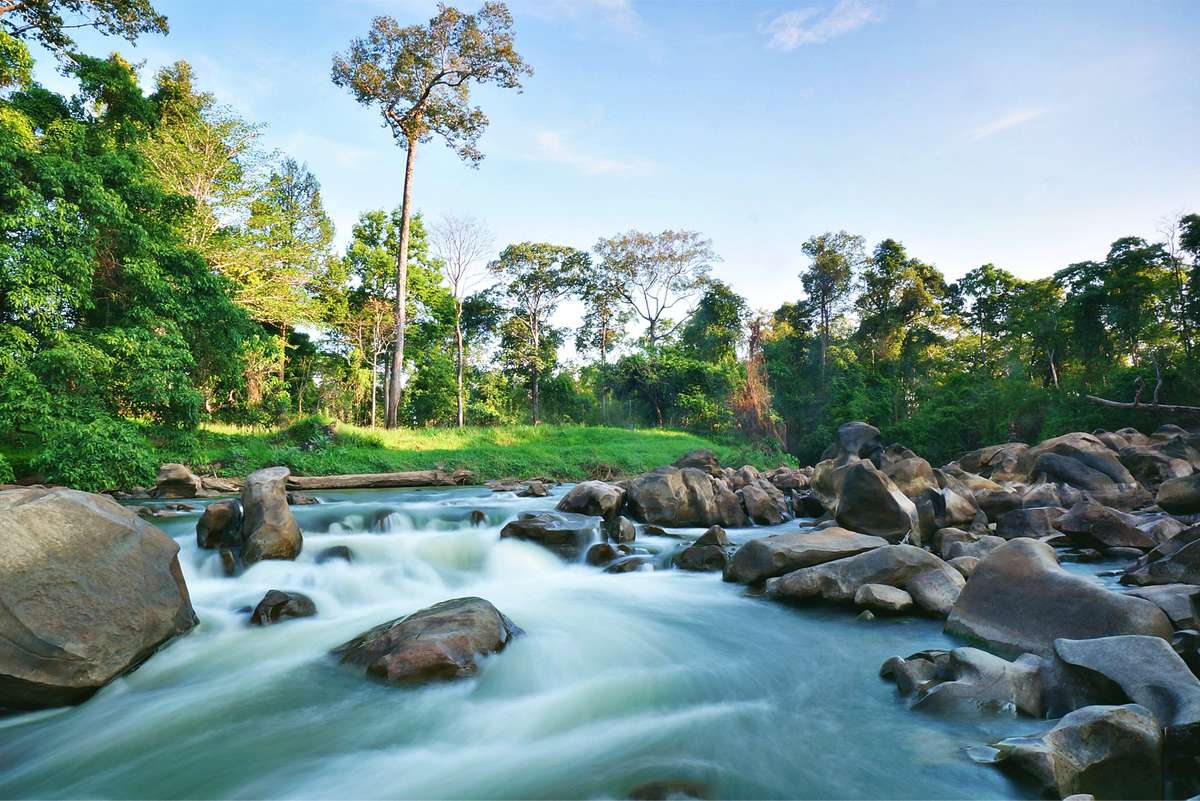 Yok Don National Park is home to a wealth of wildlife, including 89 mammal species, 305 bird species, 16 amphibian species, 48 ​​reptile species, and 858 plant species, hundreds of freshwater fish species, and thousands of insect species. Many of these species are listed in IUCN Redbook. Wild elephants, wild water buffalo and gaurs roam quite deep in the forest. Yok Don is spread over two provinces, including Dak Lak and Dak Nong. In addition, it connects to a large part of the protected forests in Cambodia. That is why animals often migrate across borders.
Vietnam's first ethical elephant experience
Elephants in Vietnam
While there were once thousands of wild elephants in Vietnam, Animals Asia experts say there are only 114 left in the country. In the Central Highlands of Vietnam, ethnic minorities such as the Ede and M'nong have long taken elephants from the wild and trained them to transport heavy loads. When modern means of transport arrived in Dak Lak, elephant owners turned their attention to tourist activities, such as elephant riding and elephant bathing. Now Yok Don National Park has started a different type of tour, where – for the first time – the elephant has priority over the tourist.
Elephants in Yok Don National Park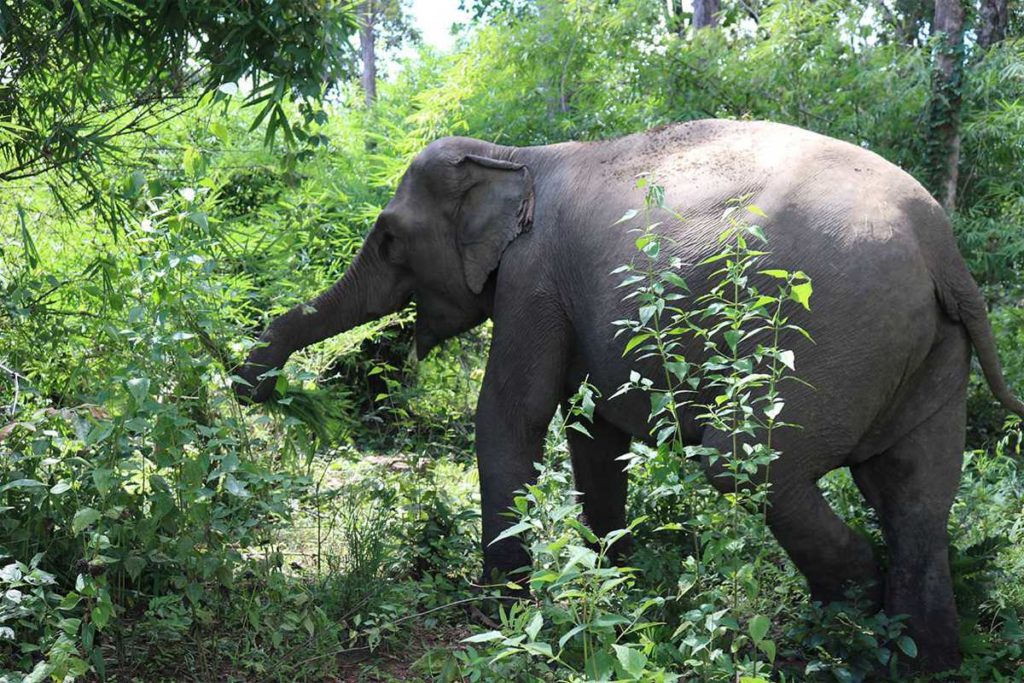 The elephant tour in Yok Don National park is created with the help of Animals Asia, a charity that wants to end cruelty to animals in Asia. In October 2018, the park stopped providing elephants for tourists. Four elephants, one male and three females, were free of restrictions and could walk free under the supervision of their mahouts. All four elephants have their own mahout that stays around all day to keep the elephant safe and to make sure it stays in the national park. Fortunately, these elephants who used to transport building materials, tents and tourists can now live in freedom.
Activities in Yok Don National Park
1. Elephant tour
You have two different elephant tours; half day and full day tour. This guided forest trek brings you to the site where the elephant with his mahout were last spotted. The park rangers and guides will tell you more about the life of the elephants and show how they track down the elephants by means of the tracks left behind. When you find them, it is a unique moment when you first encounter the elephants in the jungle.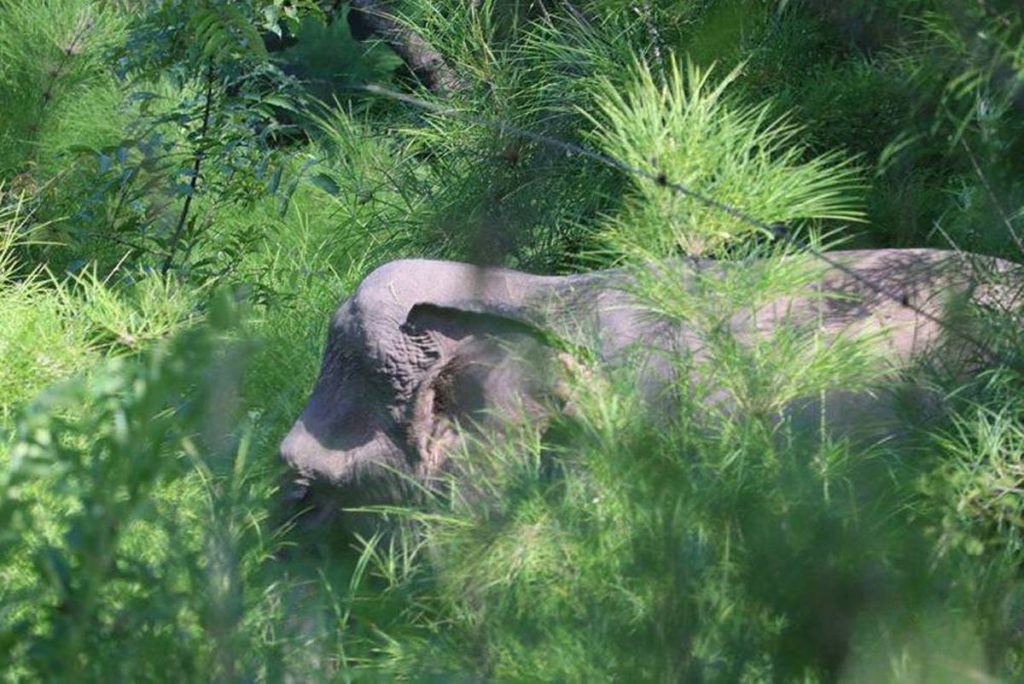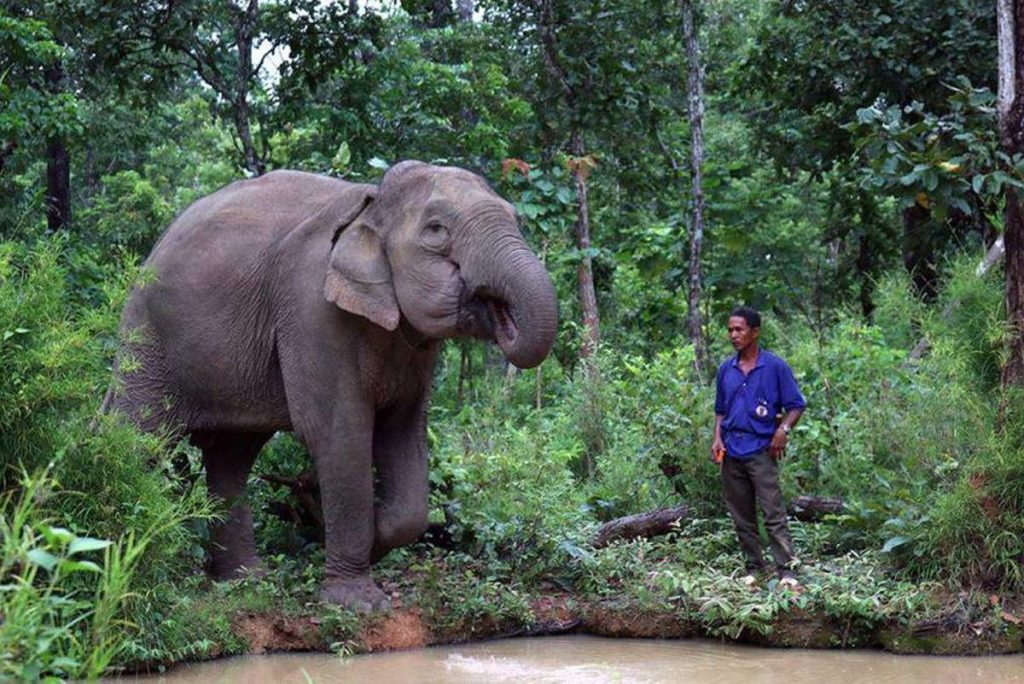 2. Trekking
Explore the stunning natural beauty of Yok Don National Park and learn about the mysteries of the precious flora and fauna that exist in this unique ecosystem. Tailor-made walking tours take you to waterfalls and streams where you can swim, while a guide can point out medicinal plants and decipher the various bird sounds that reverberate in the forest. Whether you opt for a day hike or an overnight trek, a park guide is mandatory as the Cambodian border cuts through the park.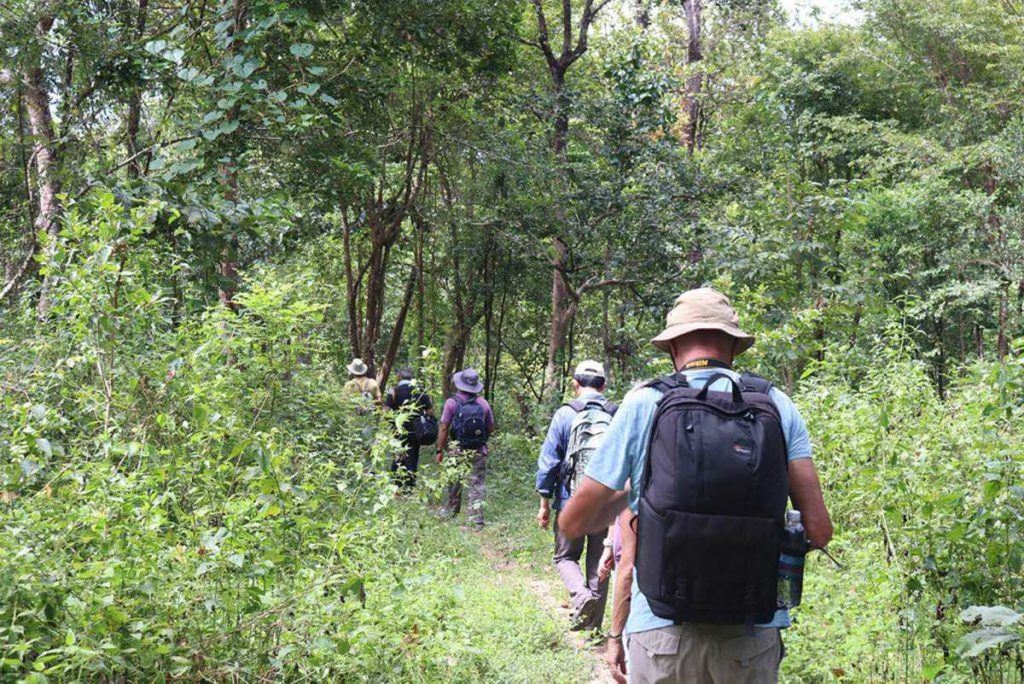 3. Camping
You can also combine a trekking tour with camping in the national park.
4. Boat trips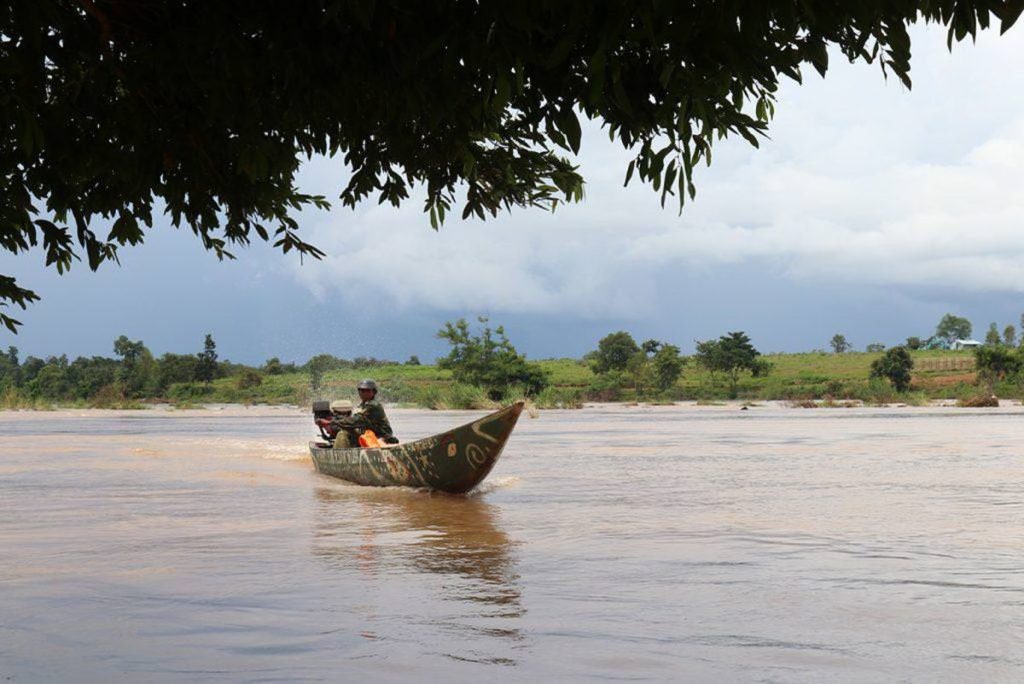 The mighty Serepok River runs 332 km through Yok Don and then flows to Cambodia where it joins the Mekong River. Cruise along this majestic waterway for an hour to take in the splendor of the river and combine the cruise with bird watching, sunset tours or any time of day to soak up the beauty of the river.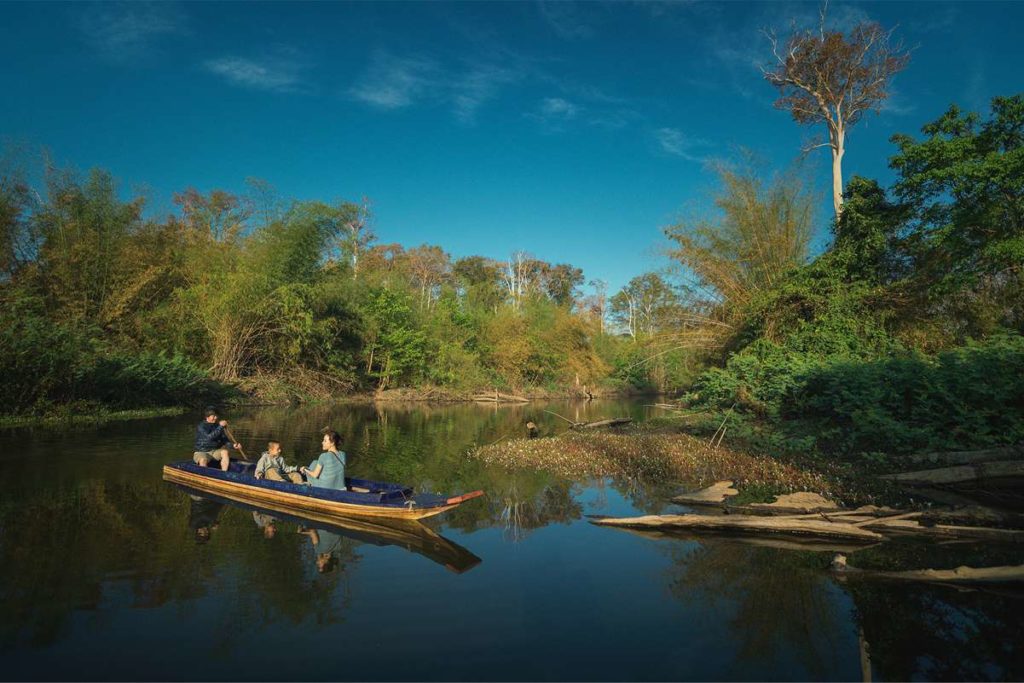 5. Bird watching
Yok Don National Park is home to over 300 bird species, many of which are endemic to Vietnam and Indochina. On a tour, a guide will take you to the best bird watching spots in the National Park, where you will see a wide variety of colorful woodpeckers, drongos and kingfishers. If you are lucky you can see rarer species such as the Eastern Pied Hornbill, Bee-eaters, Rufous Treepie, Yellow-Footed Pigeon and the Green Peacock.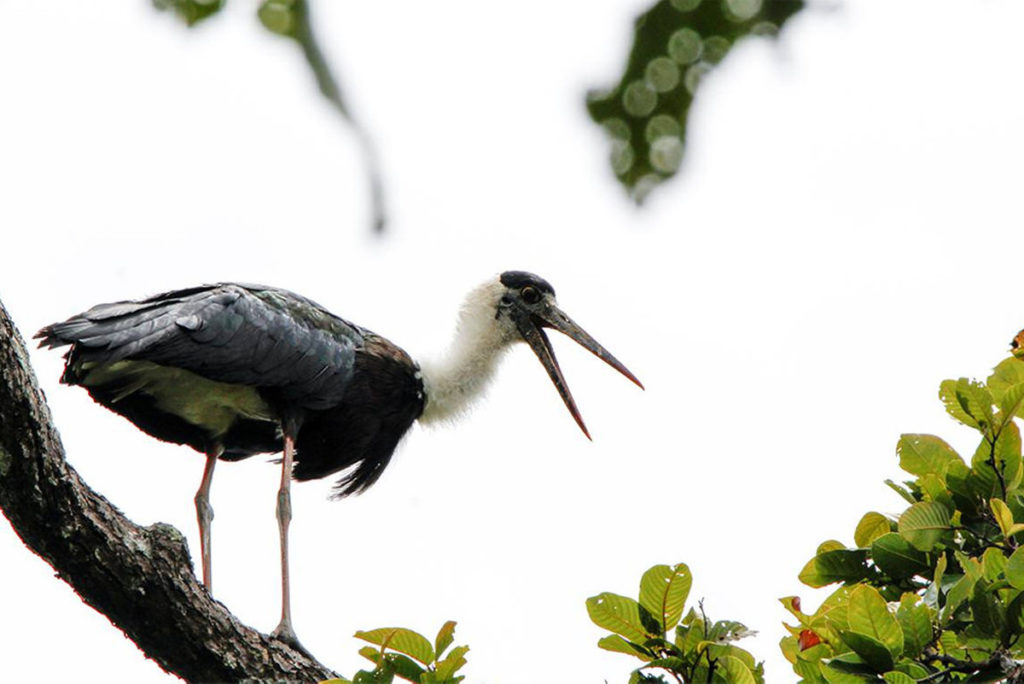 6. Cycling
Yok Don National Park has more than 200 km of trails, tracks and roads to explore. By bike you travel independently to the Buddha Waterfall, Seven Rapids, Drang Phok lake or Yok Don mountain. Get a free map from reception before heading out for a day of exploring by bike.
7. Cooking classes
Many ethnic minorities live around Dak Lak. Curious about their local food habits? Join a lunch or dinner cooking session with a family of Ede minority in Jang Lanh village, 700 meters from Yok Don National Park. An English-speaking guide is on hand to ensure that you learn all the family secrets of an Ede kitchen. You will be asked to participate and help prepare under the guidance of the host. When you have finished cooking, you can enjoy your homemade meal with the family.
Best time to visit
The best time to go hiking is the dry season from October to April, the optimum time is at the beginning, from October to December, when the temperatures are pleasant. Then it starts to get very hot until the rain starts. It is still possible to trek in the rainy season, but expect a lot of mud and high water to cut the routes, making distances shorter (but no easier).
How to get there
Yok Don National Park is located 40 km away from the town of Buon Ma Thuot (Dak Lak province in the Central Highlands of Vietnam) in the northwest.
To Buon Ma Thuot
Buon Ma Thuot is the capital of Dak Lak province and is the closest city to the national park.
Bus
Direct buses run from Ho Chi Minh City (8-9 hours), Dalat (5-6 hours), Pleiku (3 hours), Nha Trang (3.5 hours) and Da Nang (12 hours) to Buon Ma Thuot.
Flights
Buon Ma Thuot has direct flights from Hanoi (1.45 hours) and Ho Chi Minh City (1.00 hours)
From Buon Ma Thuot to Yok Don
Taxi from Buon Ma Thuot to Yok Don
The easiest and most comfortable way is by taxi. The price from the city is approximately 500,000 VND (22 USD) and from the airport 650,000 (27 USD). Reliable taxis are Mai Linh, Vinasun and Quyet Tien Taxi.
Alternatively, you can also rent a car with a driver:
Motorbike from Buon Ma Thuot to Yok Don
You can rent a scooter from some hotels or travel agents. The rental price is approximately 120,000 VND – 200,000 VND / scooter / day (5 to 9 USD).
Bus from Buon Ma Thuot to Yok Don
The bus driving past Yok Don is pink and green. Buses run every 30 minutes and it takes approximately 1 – 1.5 hours to get to the gate of Yok Don National Park depending on your starting point.
The bus fare is 22,000 VND / ticket (~ 1 USD / ticket). The bus runs from 06:00 AM to 05:00 PM from:
At the Provincial Bus Station (71 Nguyen Chi Thanh St. Tan An Ward, BMT City)
For CO.OPMART (71 Nguyen Tat Thanh St., Tan An Ward, BMT City)
On Le Hong Phong Street, near the museum of Dak Lak province
Accommodation in Yok Don National Park
Many travelers choose to stay in a hotel in Buon Ma Thuot as the park itself has no accommodations. You can, however, camp in the park via a guided tour. You can find homestays in villages around the park.