Ba Na Hills & Golden Bridge day tour from Hoi An
Visit the Golden Bridge: This iconic attraction is a must-see, with its unique design and stunning views
Ride the longest cable car in the world, offering breathtaking views of the surrounding scenery
Explore the French Village that offers you a chance to experience a different atmosphere than other places in Vietnam.
We will pick you up from your hotel in Hoi An around 7:30 AM and Da Nang between 8:00 and 8:30 AM. Your guide and car will be waiting for you to begin the trip to Ba Na Hills and Golden Bridge.
Upon arrival at Ba Na Hills at 9:30 AM, you will board the Cable Car which holds four world records, including the longest single-wire cable car system (5,771.61 meters), the highest difference between departure and arrival terminals (1,368.93 meters), the longest non-stop cable (11,587 meters), and the heaviest cable roll (141.24 tons).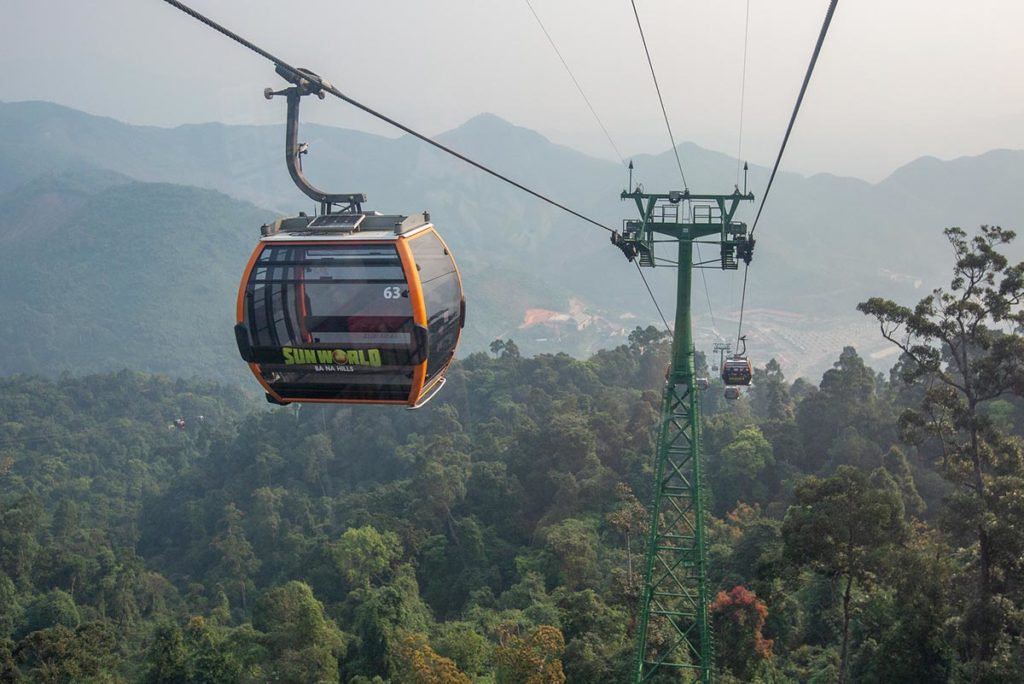 While riding the cable car, you can enjoy the breathtaking views of the expansive forests, the Mo stream, and the Toc Tien waterfall.
Upon arrival at Station 2, situated at a height of 1,138 m, your guide will lead you to explore the attractions, including the Debay Wine Cellar which dates back to 1923, the Le Jardin D'Amour Flower Garden boasting a vast variety of flowers, including rare ones, and a 100-year-old grapefruit tree beside the first funicular in Vietnam.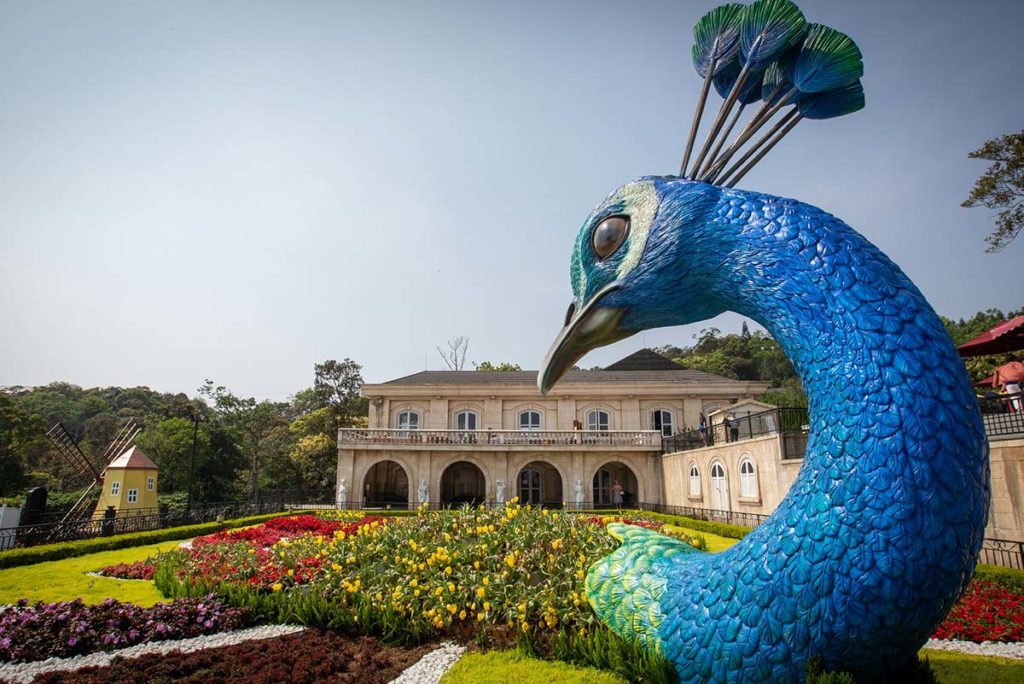 One of the most highly anticipated highlights of this tour is the Golden Bridge (Hands of God), which offers a picturesque location to capture some stunning photographs.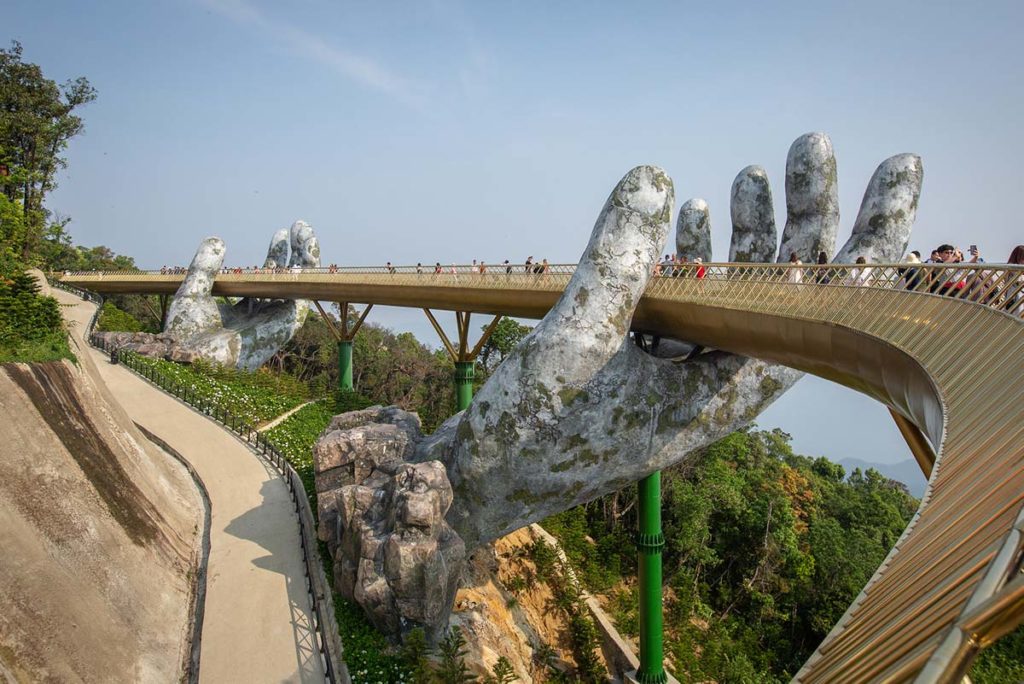 Continuing the tour, you will visit Linh Ung Pagoda, which houses a tall Buddha statue.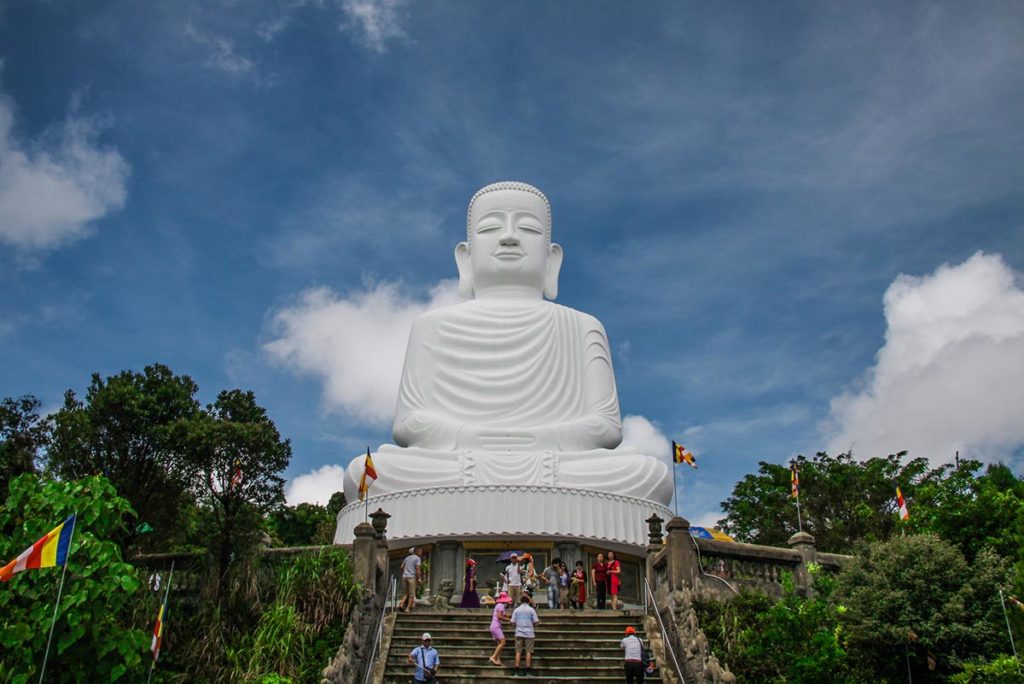 At 11:30 AM, enjoy a delicious lunch at a local restaurant and take a short break to recharge
At 12:30 PM, you will ascent to the peak of Chua Mountain, which stands at a height of 1487 m, making it the highest peak in Ba Na Hills. After conquering the summit, you will have the opportunity to visit the serene and peaceful Linh Chua Linh Tu Temple.
Continuing on, you'll have the chance to explore the French Square and indulge in some fun at Fantasy Park – one of Vietnam's largest indoor amusement parks featuring a variety of exciting games such as the Freefall Tower, 4-5D cinema, Skiver, Death Race, and Dinosaur Park.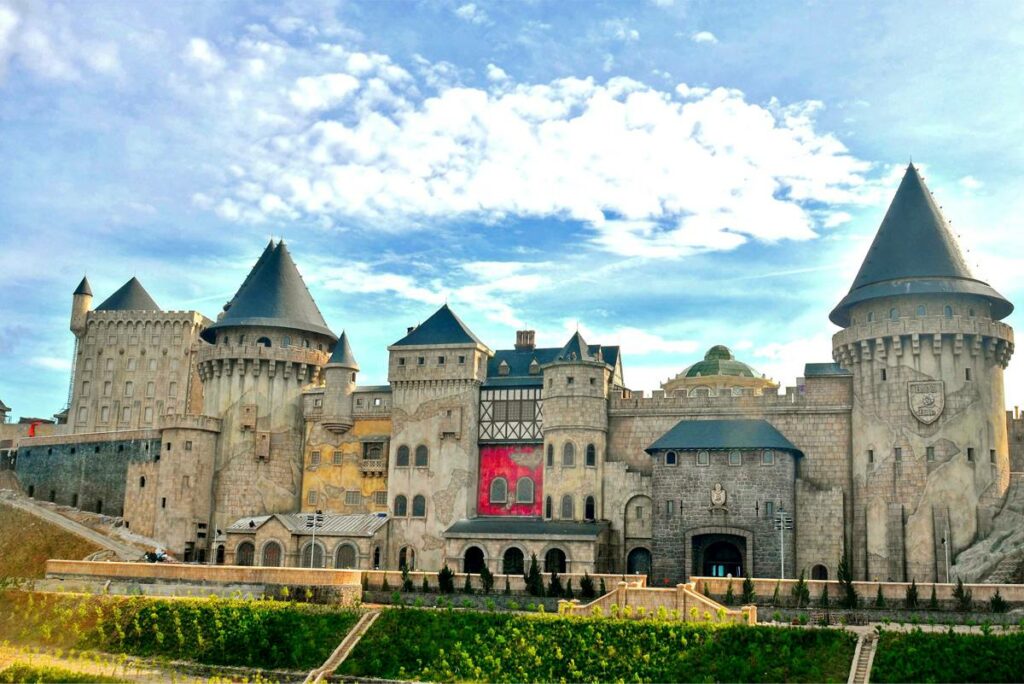 At 14:00, you will descend the mountain by cable car. The car will then drive you back to your hotel in Hoi An or Da Nang, marking the end of the Golden Hands and Ba Na Hills tour. You should arrive at your hotel around 3 or 4 pm.
Planning
Start tour: Pick up from hotel at Hoi An (7:30 AM) or Da Nang (8:00 AM)
End tour: Drop off at hotel in Hoi An (4:00 PM) or Da Nang (3:00 PM)
Duration: Full day
Including
High quality vehicle with air conditioner
English speaking Guide during the trip
Entrance fee
Buffet Lunch
Cable Car 2 ways
Water, Cold tissues
Excluding
Meals and services not describer in the itinerary
Wax Museum (100,000 vnd/pax)
Personal expanses
Ba Na Hills is a resort and theme park located on a mountain in Da Nang, Vietnam. It features various attractions such as amusement rides, a wax museum, a French village replica, and gardens. One of its most popular attractions is the Golden Bridge, a pedestrian bridge that appears to be held up by two giant stone hands.
Yes, the Golden Bridge is part of the Ba Na Hills complex in Da Nang, Vietnam.
Ba Na Hills is most suitable for those who enjoy theme parks, amusement rides, and spectacular views, and don't mind crowds. It's also a good choice for families with children looking for a fun day out.
Ba Na Hills is not an authentic Vietnamese destination and is closer to a theme park. Although the Golden Hands can be crowded and covered in clouds at times, it can still be worth visiting for a fun day with the various attractions of Ba Na Hills. However, if you're seeking a genuine Vietnamese experience and natural surroundings, we do not recommend visiting Ba Na Hills.
Booking & Information request
Ask for booking, availability, pricing or general questions about this tour.