Sightseeing transfer Hoi An – Hue via Hai Van pass by private car
Travel in comfort in a modern private car with a driver
Drive over the famous Hai Van pass
Visit a number of points of interest along the way, such as villages, lagoons and the Marble Mountains
Your private transfer by car with driver from Hoi An to Hue via Hai Van Pass will begin with a pick up from your hotel at approximately 8:30 AM.
Please note that this tour can also start from Hue or Da Nang, but we have designed the itinerary to begin from Hoi An for your convenience. If you choose to start from Hue, the itinerary will be reversed, but there will be no other changes. If you start from Da Nang, the itinerary will be the same as starting from Hoi An.
While cruising along the breathtaking coastline, you'll come across the picturesque My Khe Beach and an enchanting village renowned for their exceptional marble statues, built entirely by hand.
The first destination on your list is the magnificent Marble Mountains – a complex of temples, partially nestled inside caves. Explore the cave systems and enjoy the views from the top of the mountain of the surrounding areas.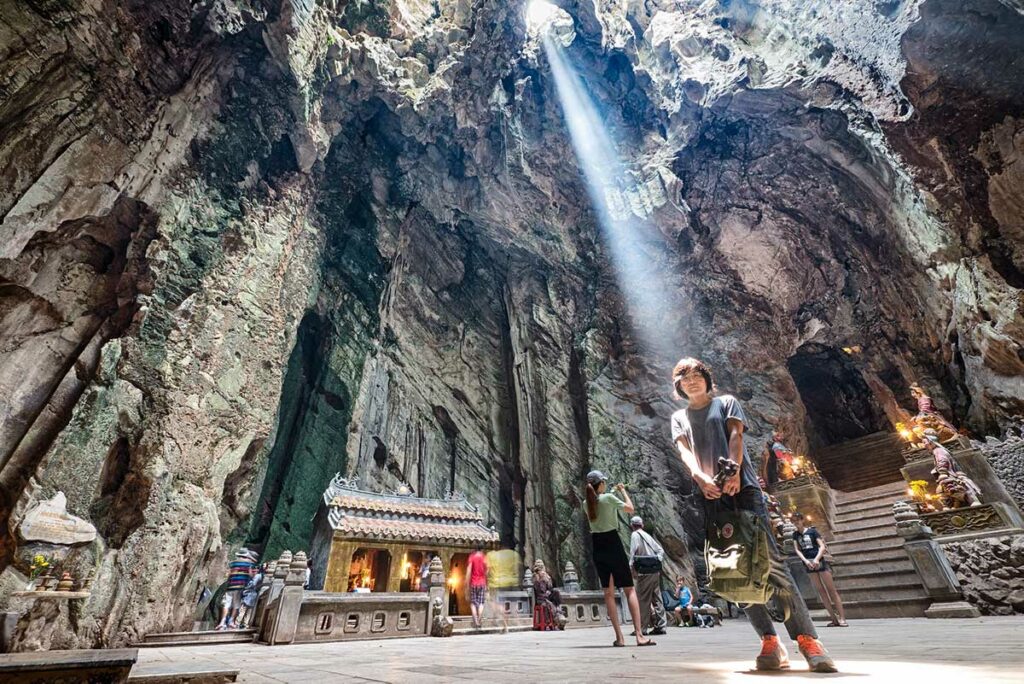 As you proceed with your private transfer, brace yourself for the tour's highlight – the awe-inspiring Hai Van Pass. As your car traverses along the pass, be enchanted by the breathtaking views of the ocean, mountains, and quite possibly the most picturesque coastal road in Vietnam.
Throughout the ride, we'll make several stops for you to relish the views and snap unforgettable photos. Although there are predetermined stops, you're welcome to request your driver to make unscheduled stops at any location along the way to appreciate the scenery or take pictures.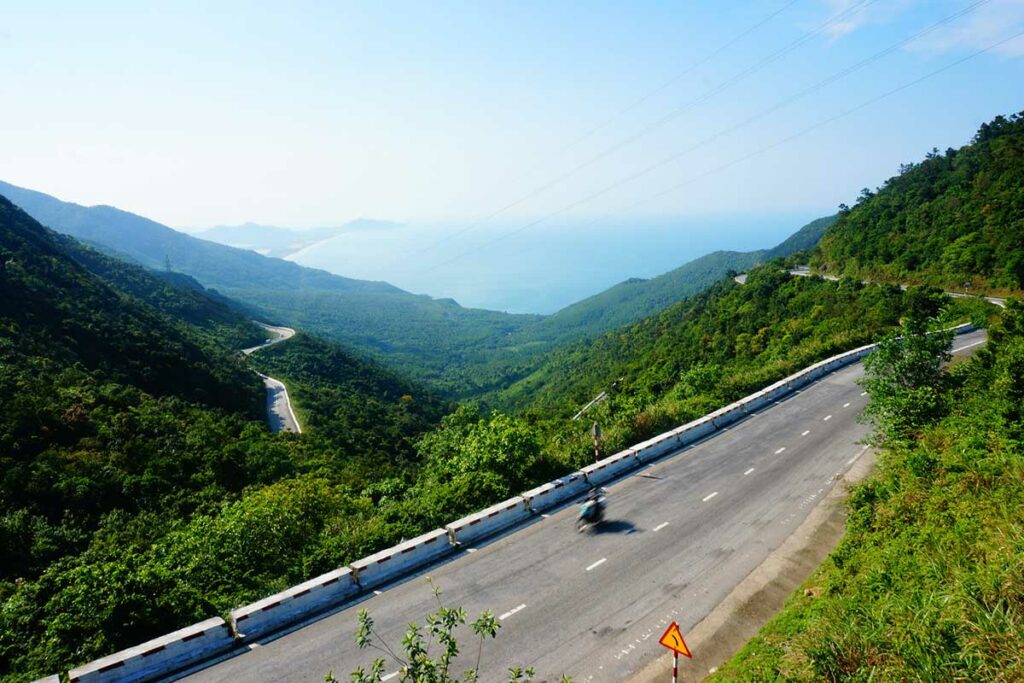 At the summit of the Hai Van Pass, you'll find the Hai Van Gate, a fortification erected during the French colonial era in the early 1900s. Additionally, there are several bunkers constructed during the Vietnam War that you can explore.
From the peak, you can enjoy mesmerizing views of the nearby mountains and the coastline.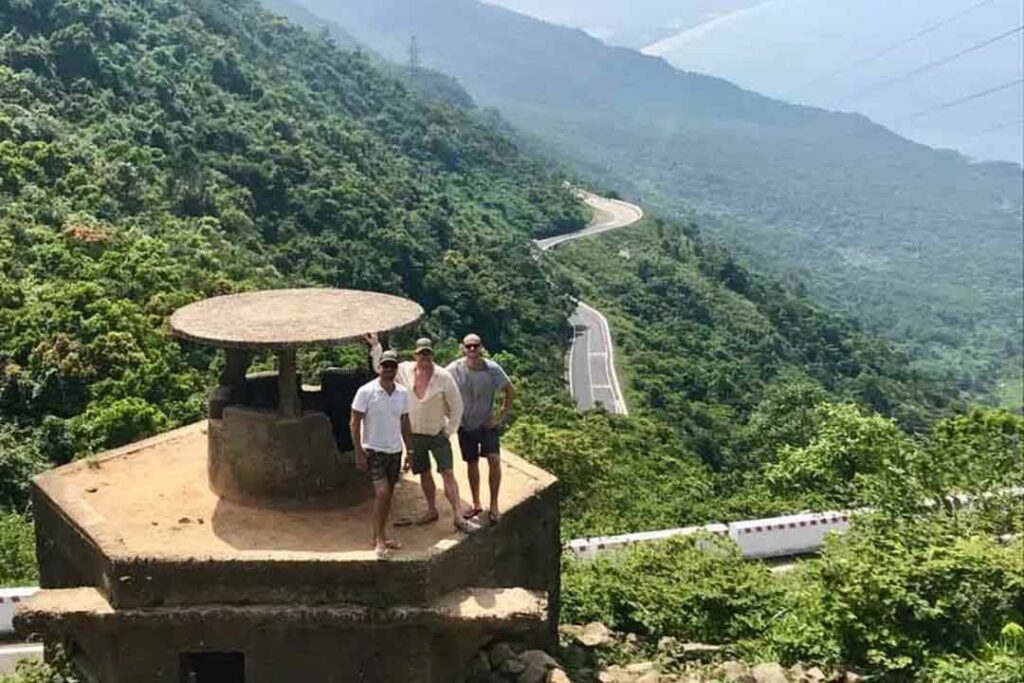 One of the fantastic viewpoints you'll visit during the transfer is the breathtaking overlook of Lang Co Beach.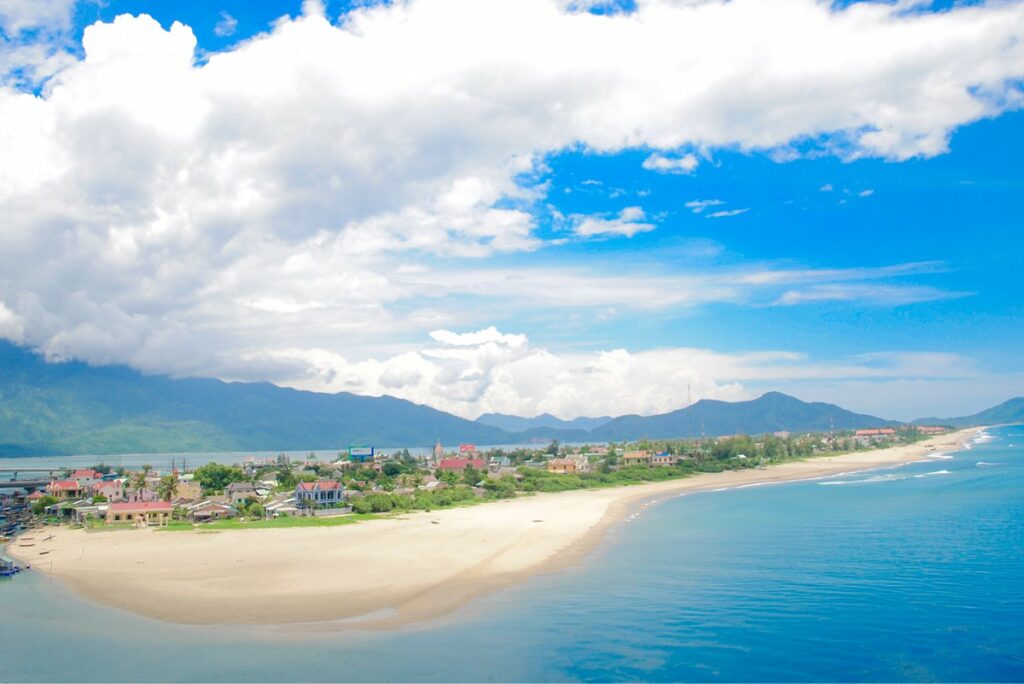 Visit Lang Co beach to admire the blue sea and white sand. Enjoy the fresh breeze and swim or relax. There is also lunch time at Lang Co Beach (additional cost).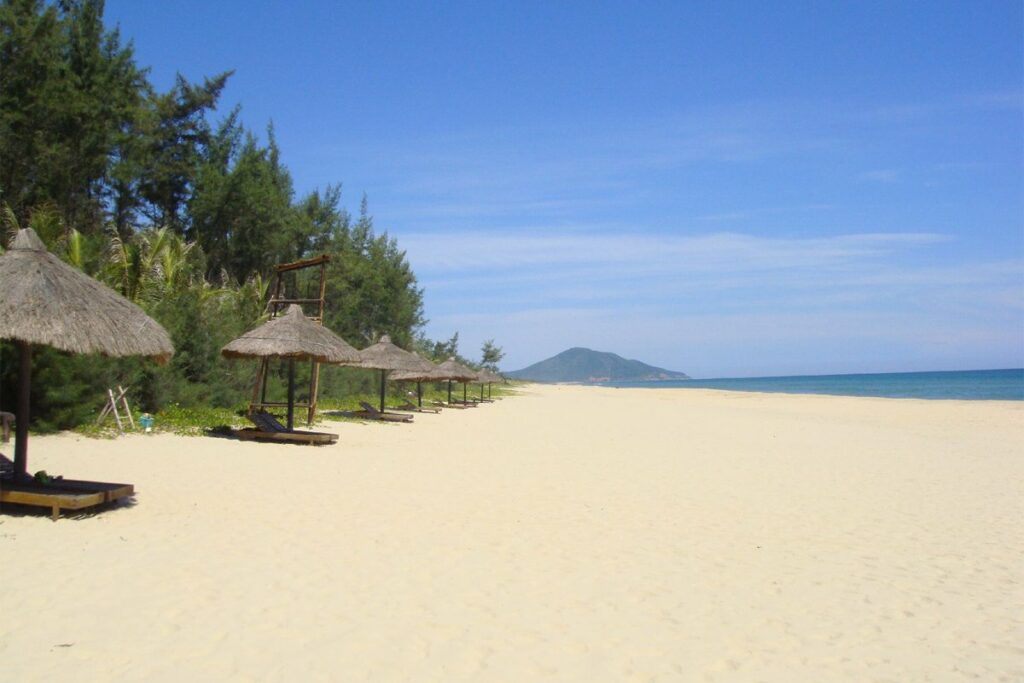 After that, we'll head to Lap An lagoon where you can explore a traditional fishing village and get a glimpse of the daily lives of the local fishermen.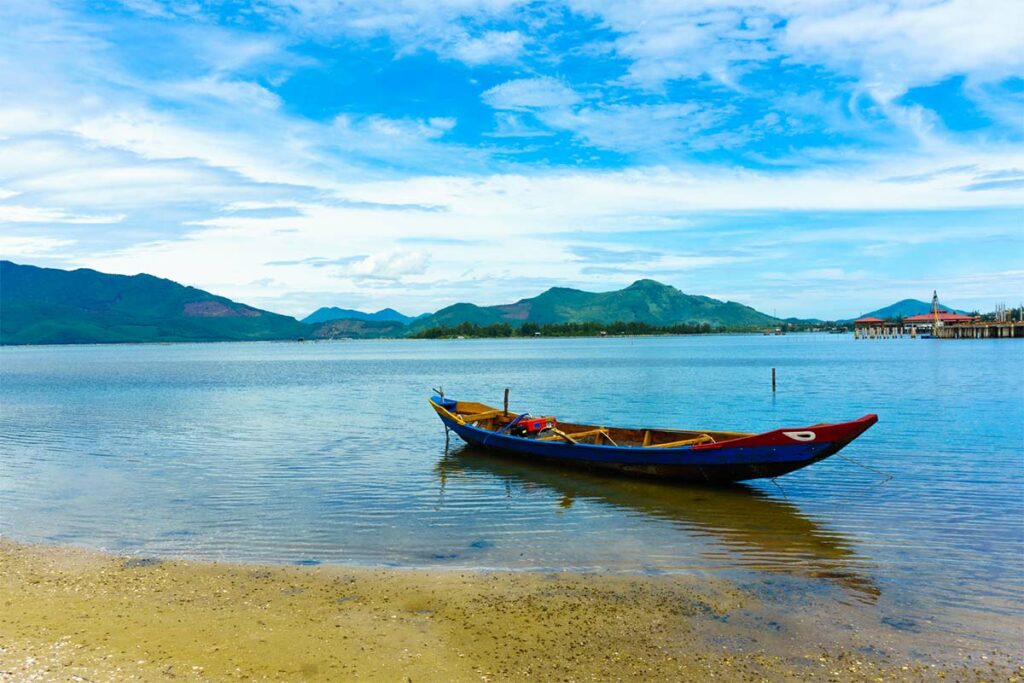 During your private transfer from Hoi An to Hue, you'll make a stop at Tam Giang Lagoon, one of the largest lagoons in the area.
Your sightseeing transfer ends with a drop off at your hotel.
Tour options
1) Start and end destination
This tour can be done from both direction:
From Hoi An to Hue
From Hue to Hoi An
Also possible to start or end in Da Nang.
2) Car options
4 seater – 3 guest seats
7 seater – 6 guest seats (recommended maximum 5 people)
3) Additional stop options
Add extra stops on the way at for an additional fee.
Son Tra peninsula & Lady Buddha
Ba Na Hills & The Golden Hand Bridge (Keep in mind that this can take a lot of time. Unless you only want to visit the Golden Hand Bridge,  consider doing Ba Na Hills on a separate day)
Planning
Start activity: Hoi An or Hue
End of activity: Hoi An or Hue
Duration: 5-7 hours for transfer with sightseeing
Including
New modern private car with English speaking driver (not guide)
Petrol, toll roads, parking costs
Baby chair (contact us when needed)
Excluding
Entrance fees
Meals and drink
This is a sightseeing transfer only. The price is per car and stopping at sights along the way during 5 to 7 hours. If you would like a tour with everything included, please contact us.
This is not a tour, but rather a sightseeing transfer. One advantage of this is that you have more flexibility and can choose where and what to eat. Additionally, this option is more cost-effective since you only pay for the car, not per person. If you prefer a guided tour with all-inclusive amenities, please feel free to contact us.
We recommended two options to travel over the Hai Van Pass between Hoi An and Hue. The most adventurous way is going by easyrider tour. You will sit on the back of the motorbike with an experience guide. Easy to look around, you can make quick stops for photos, but the best part is the adventure of being on a motorbike.
Our second recommendation is going by military jeep. The jeep is also very open, so great to look around and see the scenery and military jeep is just a cool way to get around.
If you don't like the idea of being on the back of a motorbike and military jeep might not fit in your travel budget, this sightseeing transfer is your best option. It is the most comfortable way, while you are protected against the rain, sun and wind., with comfortable seats.
Booking & Information request
Ask for booking, availability, pricing or general questions about this tour.