In the high mountains in the north of Vietnam and in the central highlands you will find many villages that are scattered here. Many mountain passes have been built in Vietnam, because all these towns and hamlets must be connected to each other. Several of these mountain passes in Vietnam are not only an important road connection, but also offer immensely impressive views. Many travelers therefore dream of driving a motorbike themselves or sit on the back and go with an experienced guide to drive over these passes.
Many of these mountain passes are well off the beaten track, but can be combined with multi-day trips where you can visit the villages of local minorities and learn more about their culture, take walks through beautiful rice fields and enjoy the beautiful nature . If you prefer not to ride a motorcycle, there are often options to rent a car in Vietnam, including a driver.
1. Ma Pi Leng pass (Ha Giang)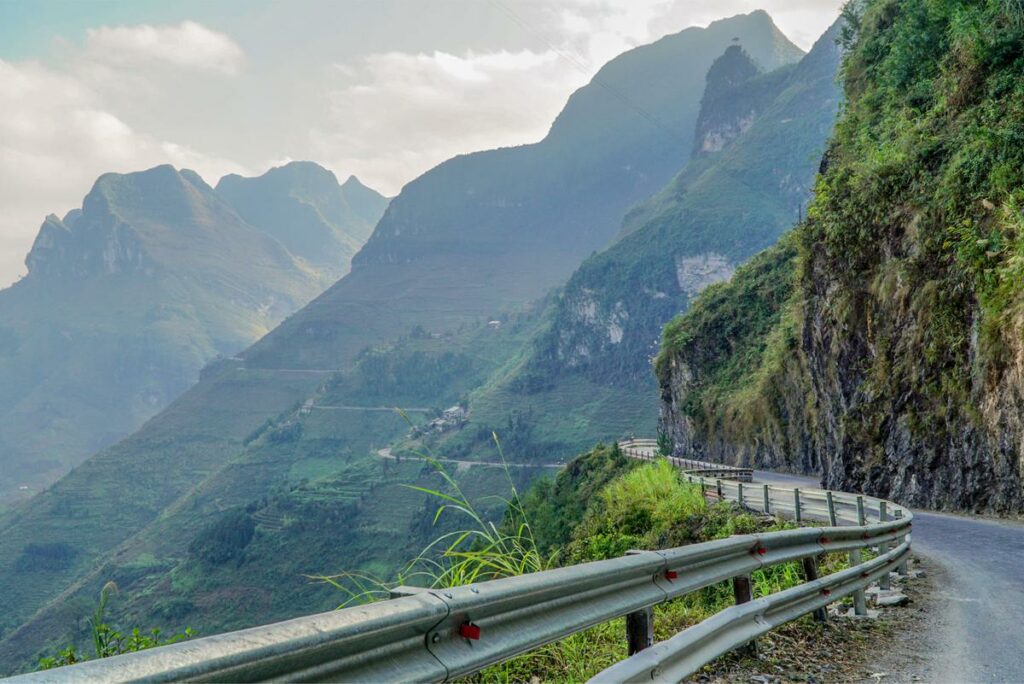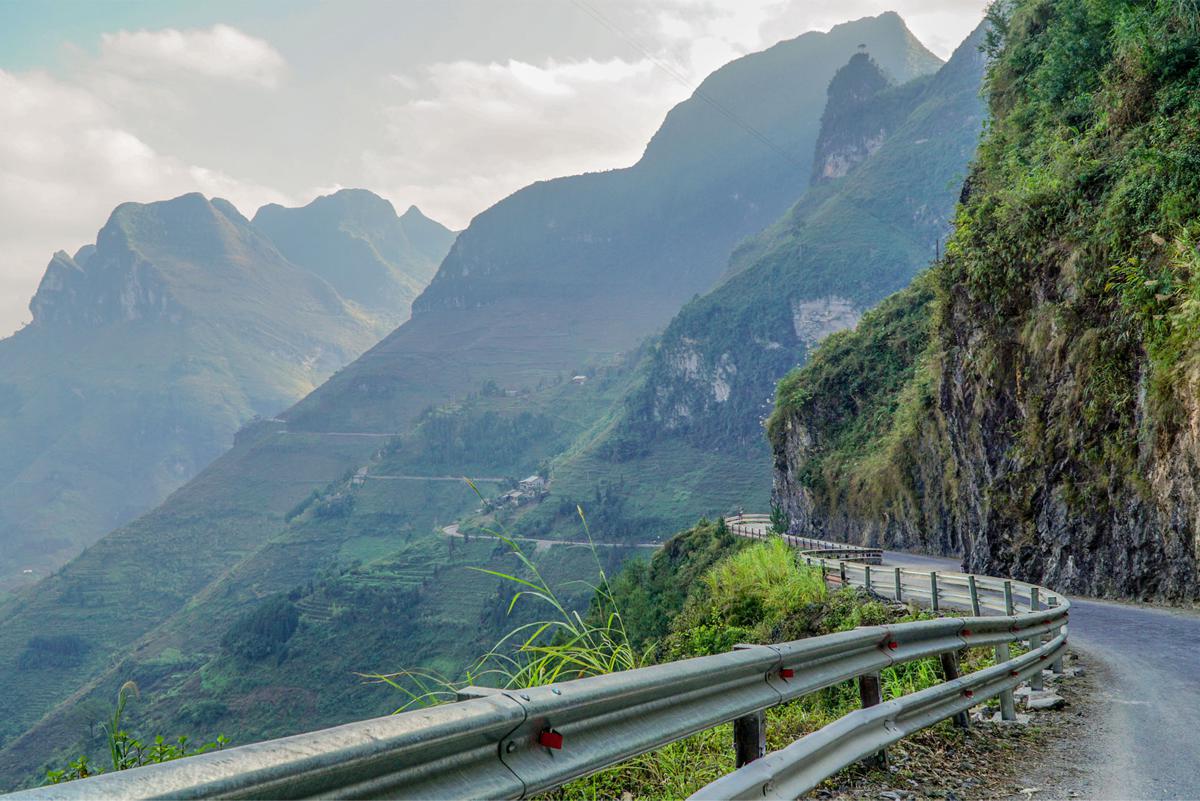 The Ma Pi Leng Pass is also called the king of mountain passes of Vietnam and for a very good reason. Also known as the Happiness Road, this road from Dong Van to Meo Vac has some of the most impressive views Vietnam has to offer. Steep mountains with a zigzagging road and a river flowing through the valley far below rewards you in unbelievable views. Drive over this impressive Vietnamese mountain pass during the Ha Giang loop, where you sit on your own motorbike or on the back with a experienced guide to drive through the most beautiful mountain area in Vietnam with local ethnic minority villages .
2. Tram Ton Pass (Sapa)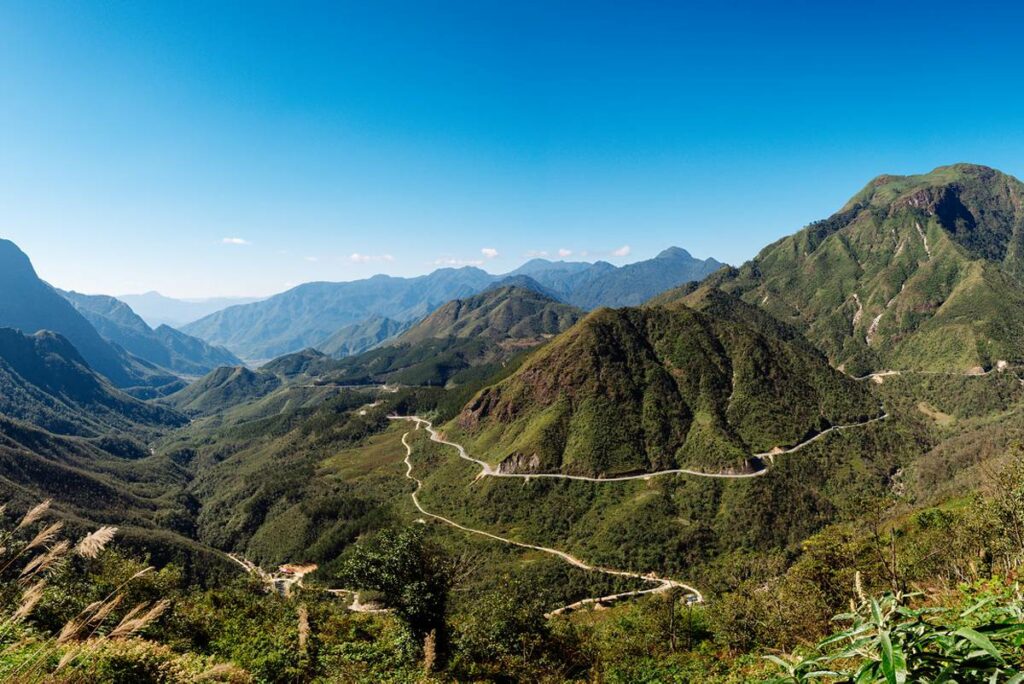 The Tram Ton Pass is the highest mountain pass in Vietnam, located near Sapa, which is best known for its beautiful terraced rice fields. You can therefore perfectly combine a visit to this mountain pass with epic views over the rice fields and there are also two waterfalls directly on the mountain pass. This highest mountain pass is located against Fansipan, the highest mountain in Vietnam.
3. Me Pja pass (Cao Bang)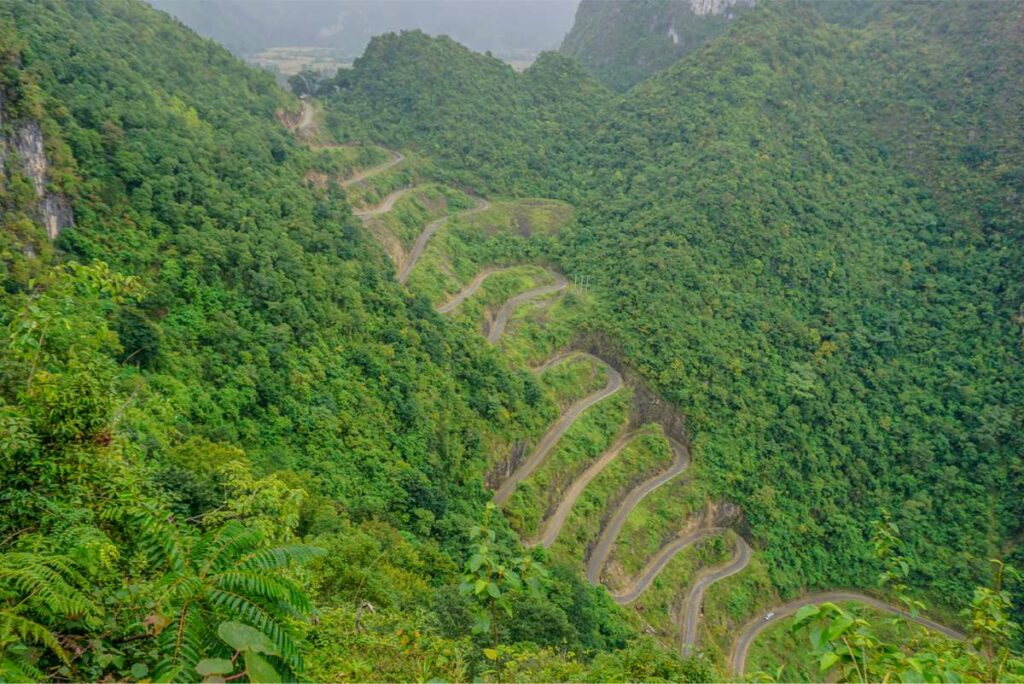 The Me Pja pass is off the beaten track in Cao Bang province, which most travelers only know from the Ban Gioc Waterfall. This mountain pass in Vietnam has 14 turns that are all close together. This can be especially good seen from the viewpoint which you can reach by a 45 minute hike from the top of the pass. The walk is exhausting, but the view is impressive.
4. Tham Ma pass (Ha Giang)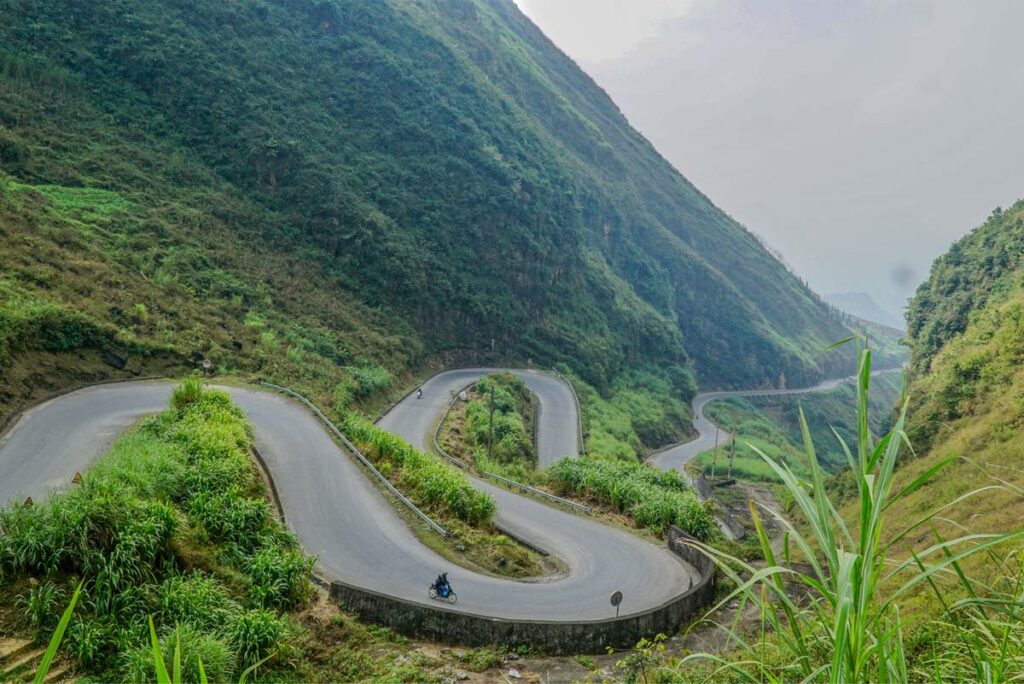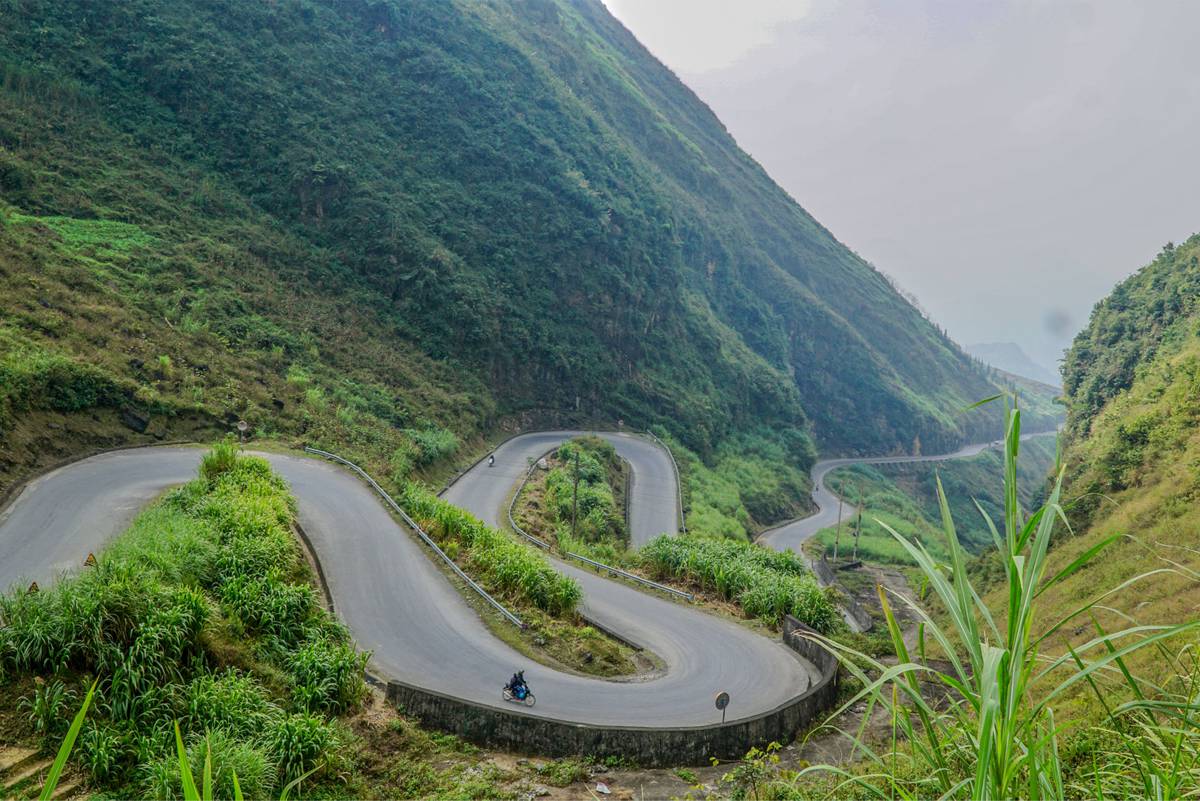 Ha Giang is the most impressive mountain area of Vietnam, with many mountain passes. It is therefore not surprising that there are more than 1 from Ha Giang in this list of most impressive mountain passes in Vietnam. The Tham Ma Pass has a perfect curl and therefore very photogenic. At the top of the pass you can take beautiful pictures and you will see many children from ethnic minorities.
5. Hai Van Pass (Da Nang)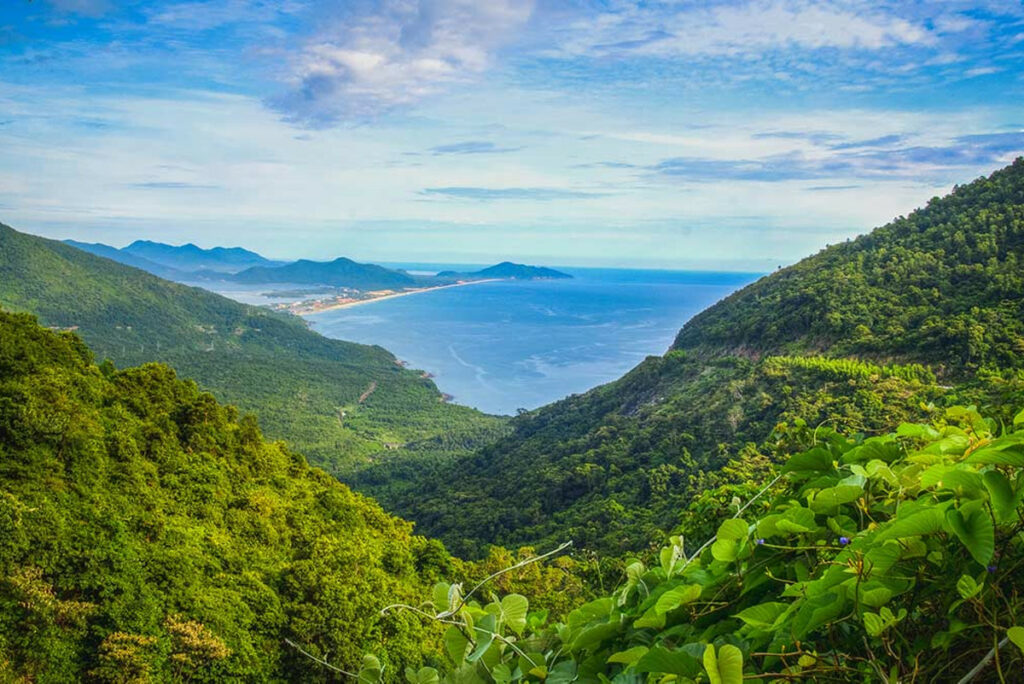 The Hai Van Pass that runs from Da Nang to Hue is probably the most famous mountain pass in Vietnam. This is mainly because the TV program Top Gear made a show here, where they drove over the mountain pass with a motorcycle. Jeremy Clarkson said this is one of the most beautiful coastal routes in the world. Now travelers flock here to drive the route themselves by motorbike or on the back of motorbike with an Easy Rider. Along the way you will see beautiful green mountains on one side, with beaches, the ocean and islands in the distance on the other.
6. Khau Pha Pass (Mu Cang Chai)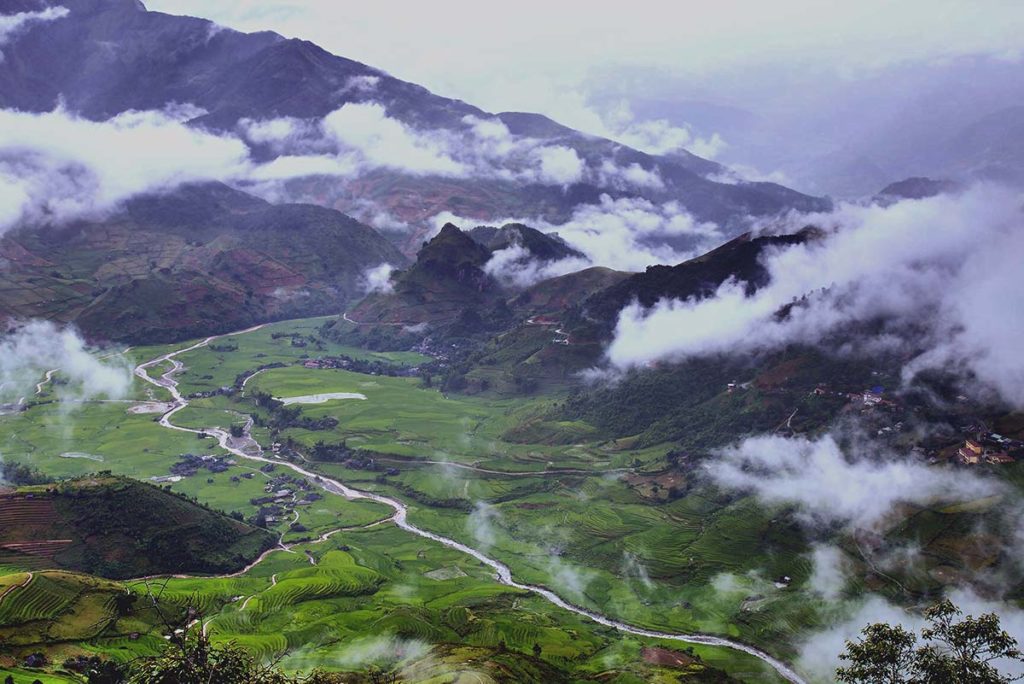 The Khau Pha Pass is one of the most dangerous mountain passes in Vietnam. You will drive over the mountain pass if you want to visit Mu Cang Chai, a far from the beaten destination in the middle of a mountain area known for having the most beautiful rice fields in Vietnam. When you drive over the pass you can already see several terraced rice fields and when you are in the right season it seems as if you have ended up in a fairy tale.
7. Thung Khe Pass (Mai Chau)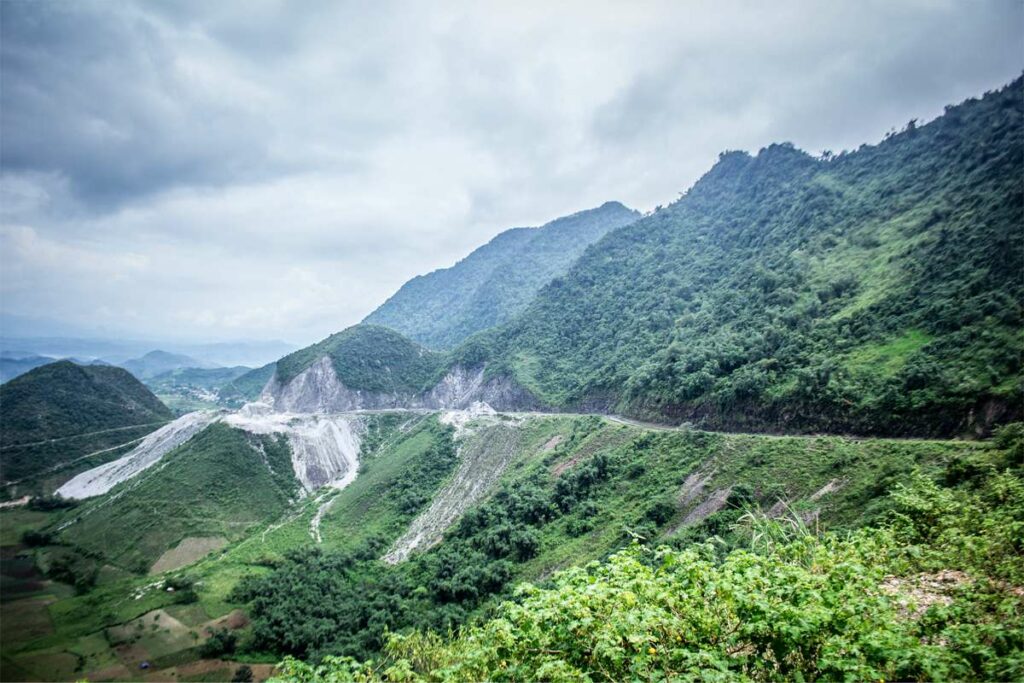 The Thung Khe Pass is not one of the longest or highest mountain passes in Vietnam, but it does offer beautiful views over the green surroundings. Especially at the end of the pass, just before you drive down into the valley, you have an impressive viewpoint where you can look over the entire valley of Mai Chau, full of rice fields and villages of ethnic minorities. You can also combine the pass with the nearby Go Lao waterfall and Hoa Binh Lake.
8. Pha Din Pass (Son La)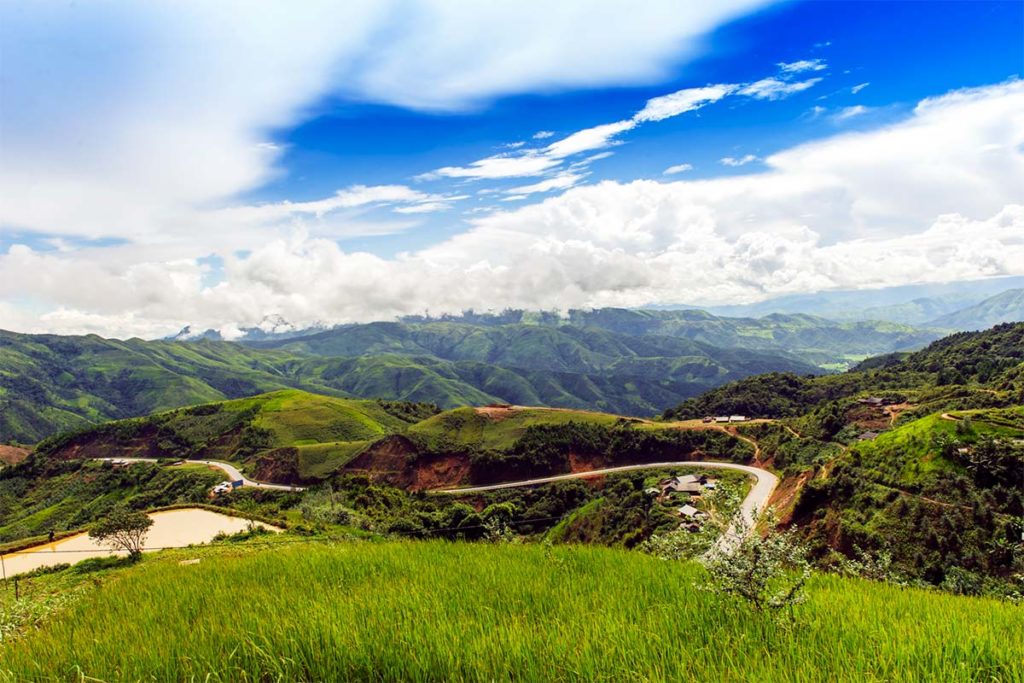 Pha Din Pass is another quite dangerous pass. This is mainly because this mountain pass is very remote, in a fairly uninhabited corner of Vietnam, high between the mountains. It is for the same reason a very impressive pass. It is also a unique route historically, with the Viet Minh carrying their heavy artillery over the mountains by hand to defeat the French colonists at the Battle of Dien Bien Phu.
9. Hon Giao Pass (Dalat)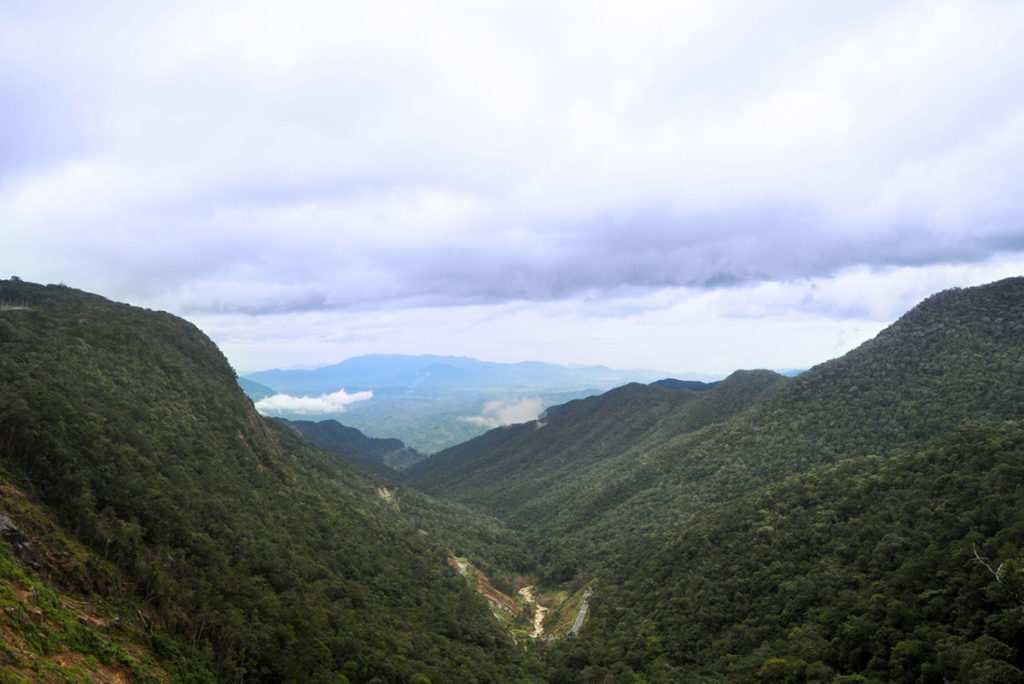 The Hon Giao Pass runs from Dalat to Nha Trang and is a popular route to take with an Easy Rider, where you can travel this beautiful route on the back of an experienced guide's motorbike. Alternatively, you can even take this route by bike, which is mostly downhill. What makes this mountain pass in Vietnam so unique is that you start in the forests of Dalat with mountains and waterfalls and end on the beautiful coast of Nha Trang. The impressive views along the way are amazing.
10. Mang Den Pass (Kon Tum)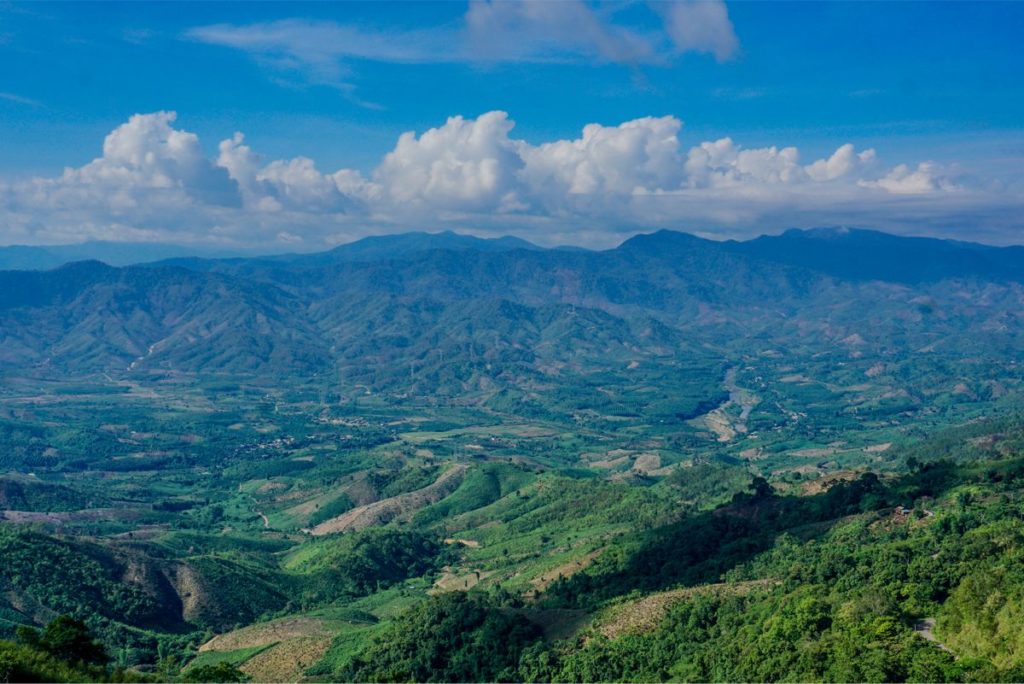 Mang Den is far off the beaten track for foreign travelers and on the rise among domestic tourists. It is also called mini Dalat, because here you also have forests, mountains and waterfalls in a cool climate. Just before entering Mang Den as you come from the town of Kon Tum, you will drive over a beautiful mountain pass with distant views of the high mountains and green forests of the central highlands. You will also see many plantations and villages of ethnic minorities.