In this 3 day Ba Be Lake tour you have an amazing local experience. Explore the lake by boat and kayak. Make a trekking through the beautiful national park and stay overnight in a homestay,
Highlights
Make a trekking through the national park with amazing views and visiting local villages
Enjoy a boat trip over Ba Be Lake and visit a impressive cave
For a true local experience your stay overnight a homestay
Itinerary
Day 1: Hanoi – Ba Be Lake (L, D)
Your 3 day tour to Ba Be Lake starts with a pick up at your hotel in Hanoi by your guide at around 7:30 – 8:00 AM.
On the way to Ba Be National Park, there is a stop in a local village were you can enjoy lunch in a restaurant.
After that the road gets even more scenic through the mountains and tea plantations.
Arriving at Ba Be lake You will go to the Tay village of Coc Toc, with stilt houses built in traditional Tay way. The local Tay minority is very friendly to visitors and love to explain you more about their culture. This is where you will spend the night in a homestay, to really get an good experience in the local Tay culture..
After checking in at the homestay, your guide takes you to Hua Ma Cave, with thousands of stalactites and stalagmites.
The rest of the afternoon is free to spend as you wish, although it is recommend to go for a walk to explore the village and beautiful area. Optional activities are guided walks/bike rides around Coc Toc Village and kayaking trips on the lake. But you can also spend the the rest of the afternoon to relax and enjoy the scenery.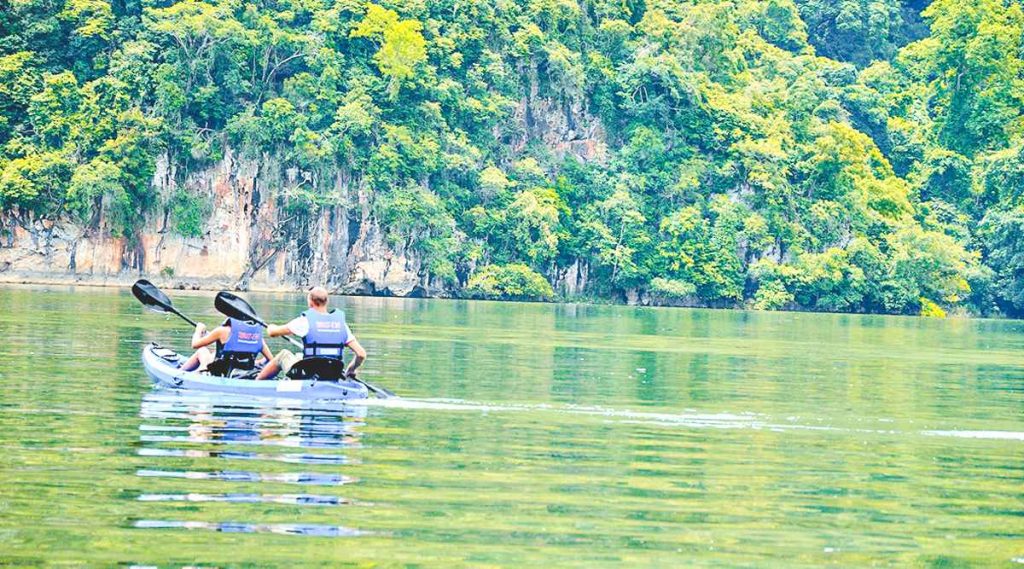 Day 2: Trekking In Ba Be National Park (B, L, D)
Your second day at Ba Be lake starts with breakfast before it is time to explore the diverse and beautiful landscapes during a trekking tour through Ba Be National Park.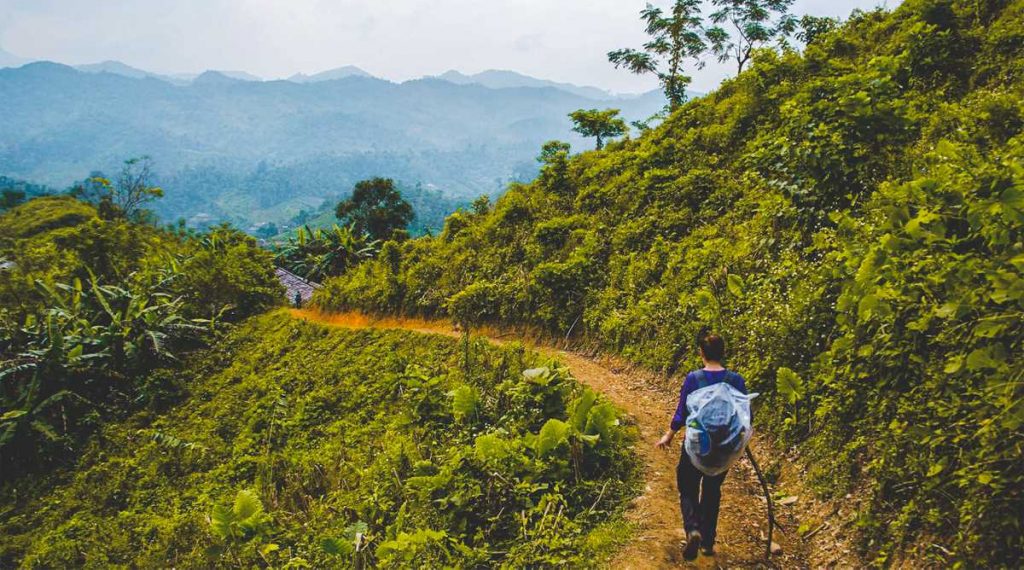 Your guide will start off by taking you to Coc Toc Village, visiting a local Tay fishermen who live there, before crossing Pelu Stream and navigating some steep terrain. You are greatly rewarded for the effort, as once you reach a higher altitude you will have stunning views of the mountains.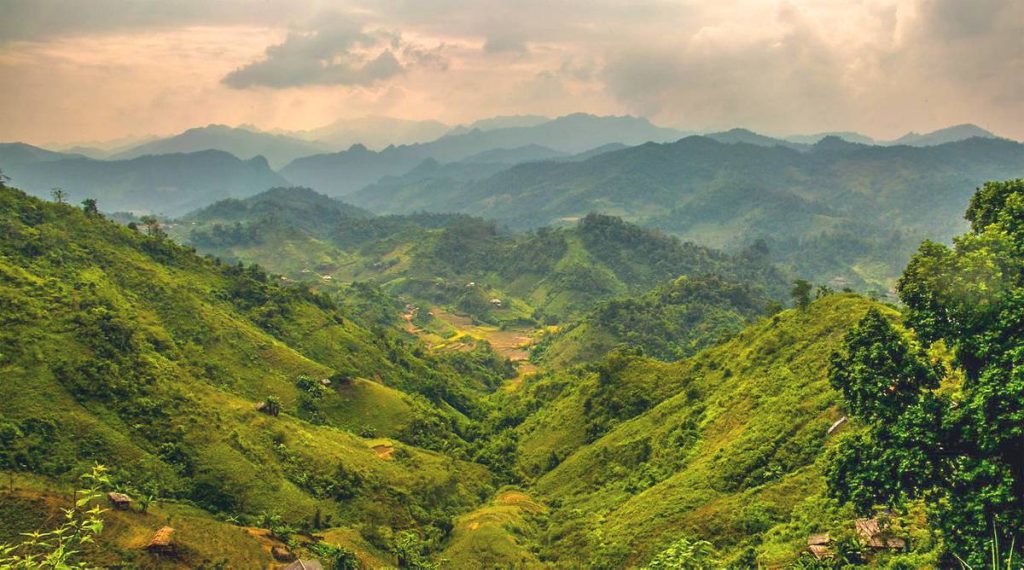 Going higher up you will stop in a H'mong village, where a picnic lunch is served.
After lunch and break, you will continue through the vast mountain ranges and valleys to see stilt houses of the Dzao minority and visit one of their local schools before going to another H'mong Village and ending your trekking through Ba Be National Park back at the homestay by the lake.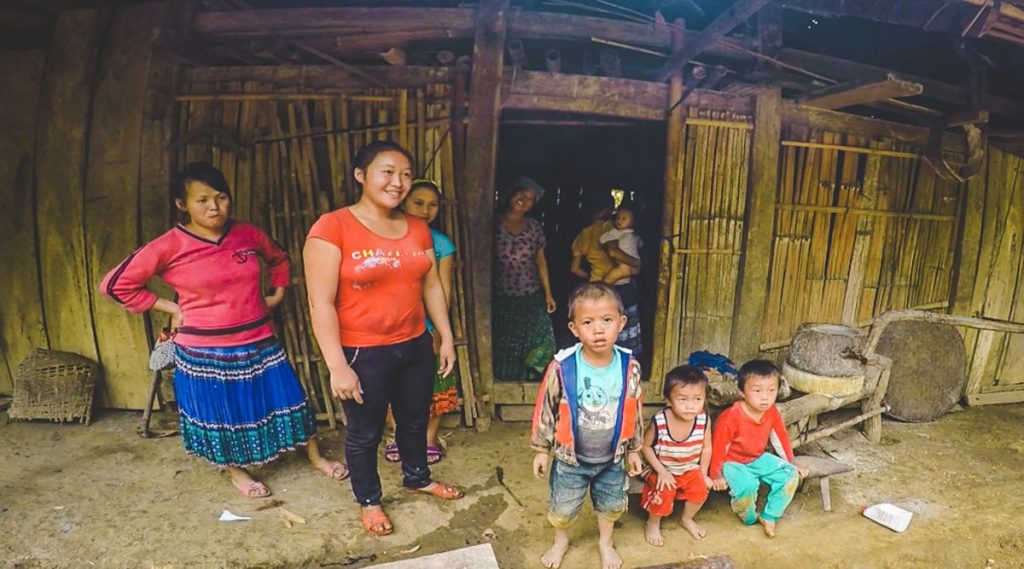 Day 3: Ba Be Lake – Hanoi (B, L)
Have breakfast in the morning before boarding a boat to explore Ba Be Lake.
Enjoy the stunning views of the lake with mountains and jungle or go swimming.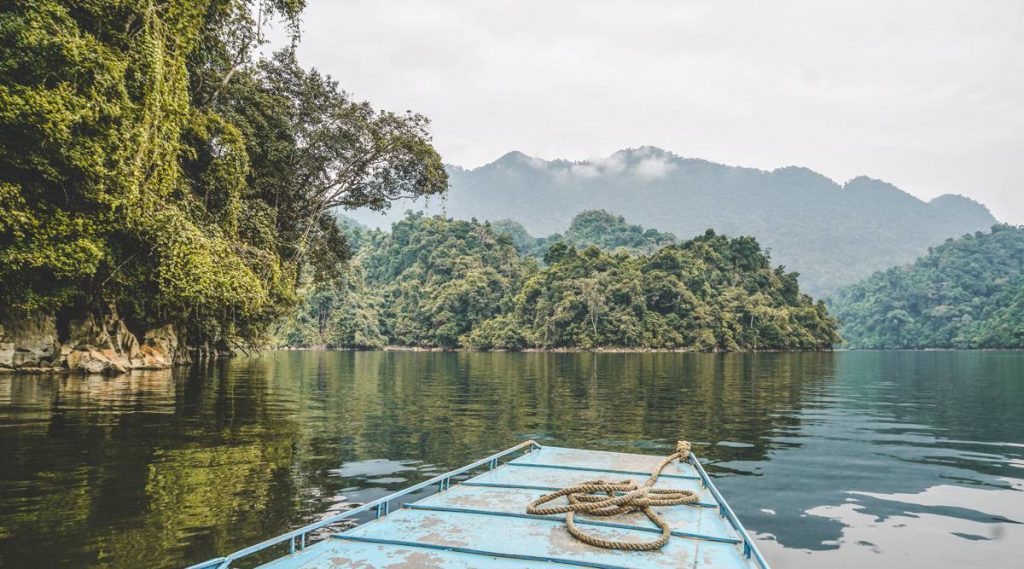 Going over the Nang River you end up at Puong cave. This huge cave as thousands of bats and lots of stalactites and stalagmites created by the erosion of the river.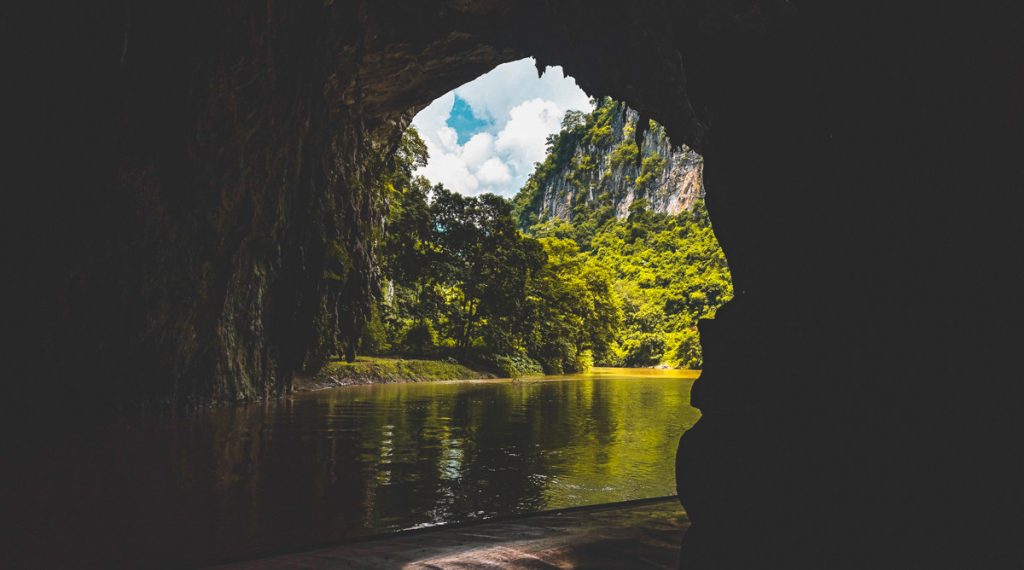 After your boat tour over Ba Be lake you head back to Hanoi. Driving through beautiful scenery at stopping at a local restaurant for lunch.
Your Ba Be lake tour ends back in Hanoi, with a drop off at your hotel.
Booking & Information request
Ask for booking, availability, pricing or general questions about this tour.