Located 40 km from the town of Moc Chau, is the Pha Luong mountain, the roof of Moc Chau. At an altitude of almost 2,000 meters, Pha Luong is an attractive destination for young people. Overcoming this mountain requires endurance and power from true adventurers. At the top you have a breathtaking view of the forests and villages of both Vietnam and Laos.
How to get there?
To get to Pha Luong from the city of Moc Chau, you have to travel 30 km on a good road to the border checkpoint in Loong Sap. Once arrived at Pha Luong Village (from the Black Hmong), you have to travel 10 km further to the foot of the mountain on a bad path, either by foot or good motorbike. If it rains, it is best to postpone your adventure to Pha Luong because the road is too slippery and dangerous.
Trekking to Pha Luong peak
Pha Luong is located between the border of Vietnam and Laos and therefore tourists (including Vietnamese) must climb the mountain on condition that they leave their passport with the border police before you climb and you must arrive at the border police station before noon before you start the walk .
You have to walk three to four hours from the border office to Pha Luong at the foot of the mountain to the top. The first half hour is along the mountainside surrounded by rice terraces. There is no coverage in this section, so it is handy to take protect you against the sun.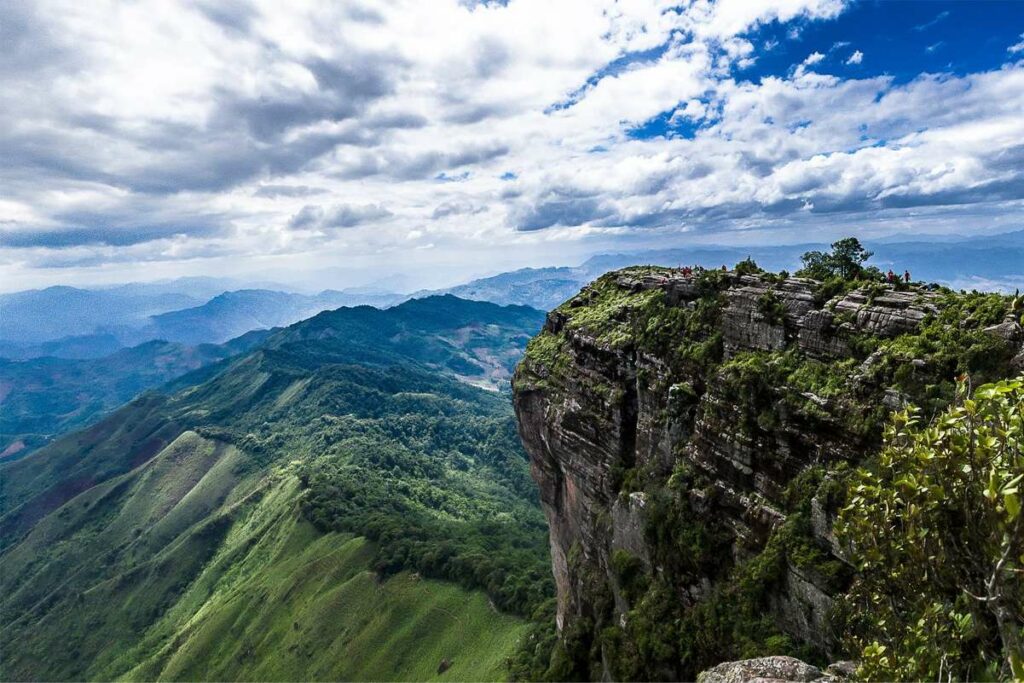 Then you enter the forest and follow a small path that goes up through dense forests. On route there are huge rocks covered with moss. You will see that there are many huge boulders in the Pha Luong area. Make sure you have enough drinking water and food during the walk.
Once you are at the top, you have a beautiful view of the beautiful mountains around. The wind is often extremely strong on the mountain top, don't try to get to the edge of the upper part, even though you can take beautiful pictures from there.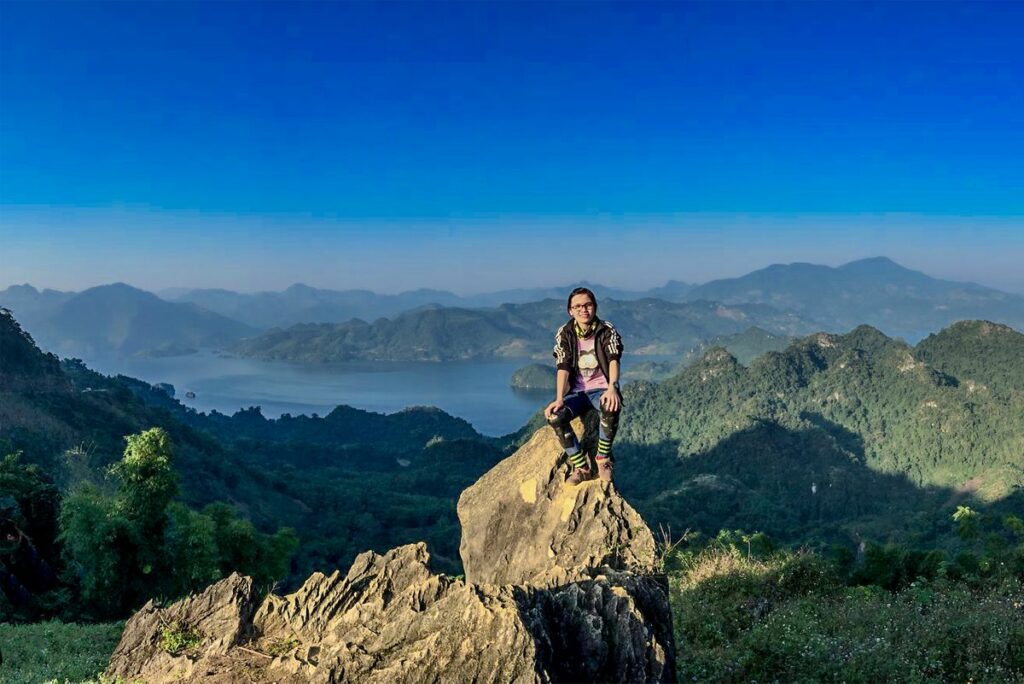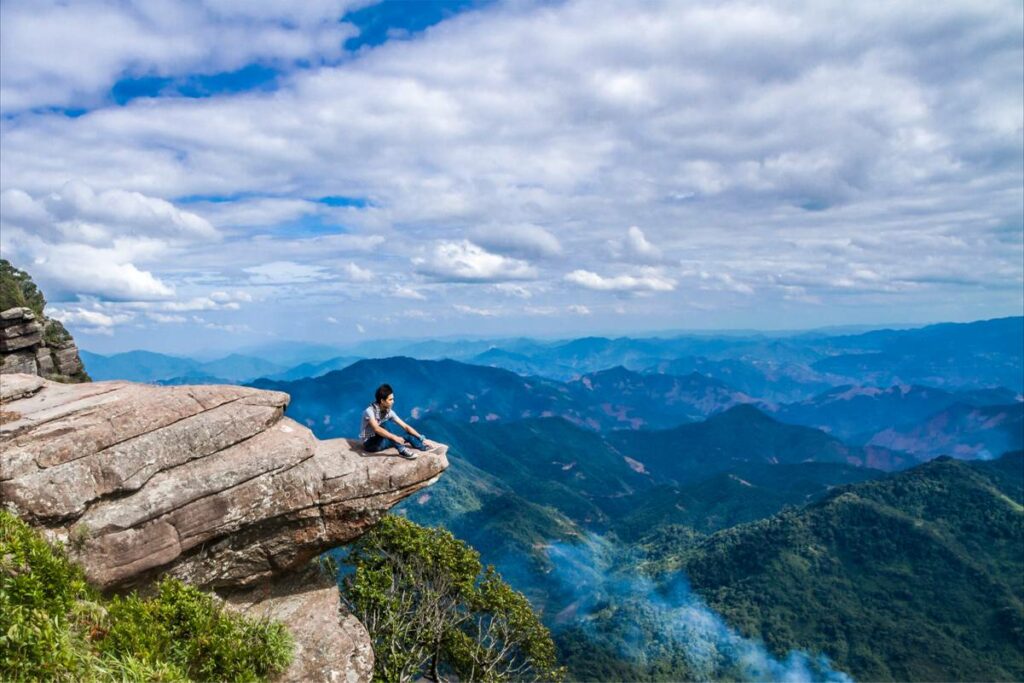 From the top you can see the forests and villages of both Vietnam and Laos.
The descent takes at least an hour and a half. Don't forget to pick up your passport at the border police before you leave.
Best travel time
The best time to climb Mount Pha Luong is in the dry season from December to April. It can be cool during this period and bringing warm clothing is recommended. The forest at Pha Luong changes to beautiful red and yellow colors around September and October, but there may be typhoons during this period and it is always wise to check the weather before departure.
What to bring
Passport; for leaving at the border control
Dress warm; wear many layers.
Good hiking shoes; can be slippery, so make sure you have shoes with good grip.
Food & water; bring enough with you, there are no restaurants
Protection against the sun; sun block, hat
Protection against the rain; raincoat
Camera