Would you like to bring a souvenir from Vietnam for your family, friends or for yourself as a reminder of your Vietnam tour? Then it can be difficult to determine what is nice as a gift and at the same time something typically Vietnamese. So check out this list of the top 10 best souvenirs from Vietnam and tips on what to buy to make sure you bring something nice back.
Tip: Before you buy anything, make sure to check what goods you can import back to your home country. Some stuff that is legal in Vietnam, might not be legal in your country.
1. Colonial hat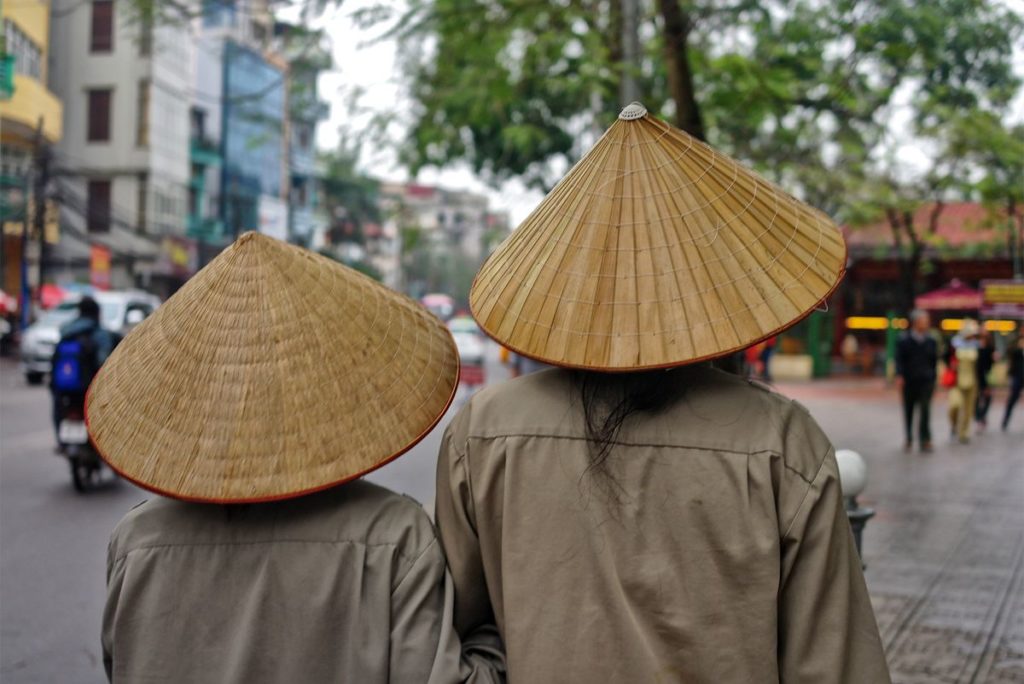 Perhaps the most iconic item from Vietnam, the colonial hat or also called the Vietnamese hat. Buying this hat may not be the most original, but it is the most practical souvenir from Vietnam for travelling, especially during Vietnam's torrential rains and scorching summers. Also known as non la, these hats have been around since the 18th century and are mostly hand woven using bamboo, palm fronds and the bark of Moc trees.
Price: Depending on the quality, colonial hats are sold at souvenir shops for between VND 30,000 and VND 100,000 and in local markets for less than VND 10,000.
2. Coffee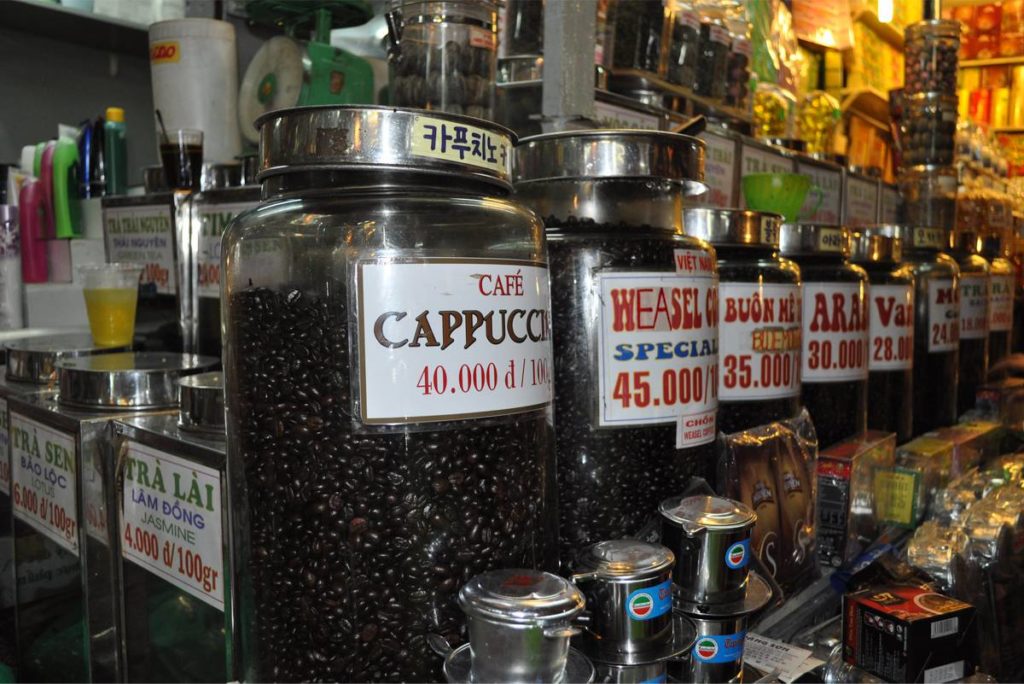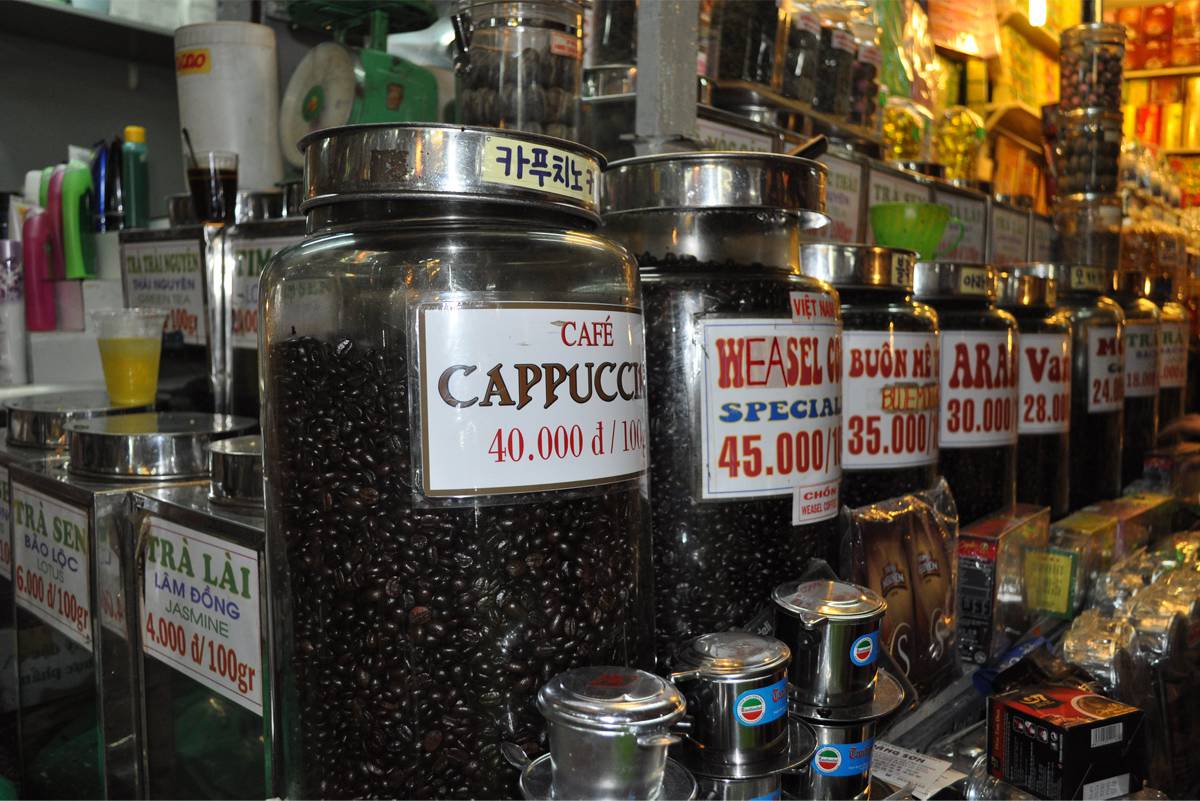 Coffee in Vietnam is huge! It is the second biggest exporter of coffee in the world and the largest producer of Robusta coffee. Vietnamese coffee beans can be found almost everywhere, from major shopping centers and international airports to small cafes and local markets. The central highlands is the epicenter where the coffee comes from. Around Buon Ma Thuot, Dalat and Pleiku you will find endless coffee plantations, because this is the ideal climate. The largest and most popular coffee brand in Vietnam is Trung Nguyen, with locations in Ho Chi Minh City, Hanoi and Hoi An.
Tip: Also buy a Vietnamese coffee filter
3. Tea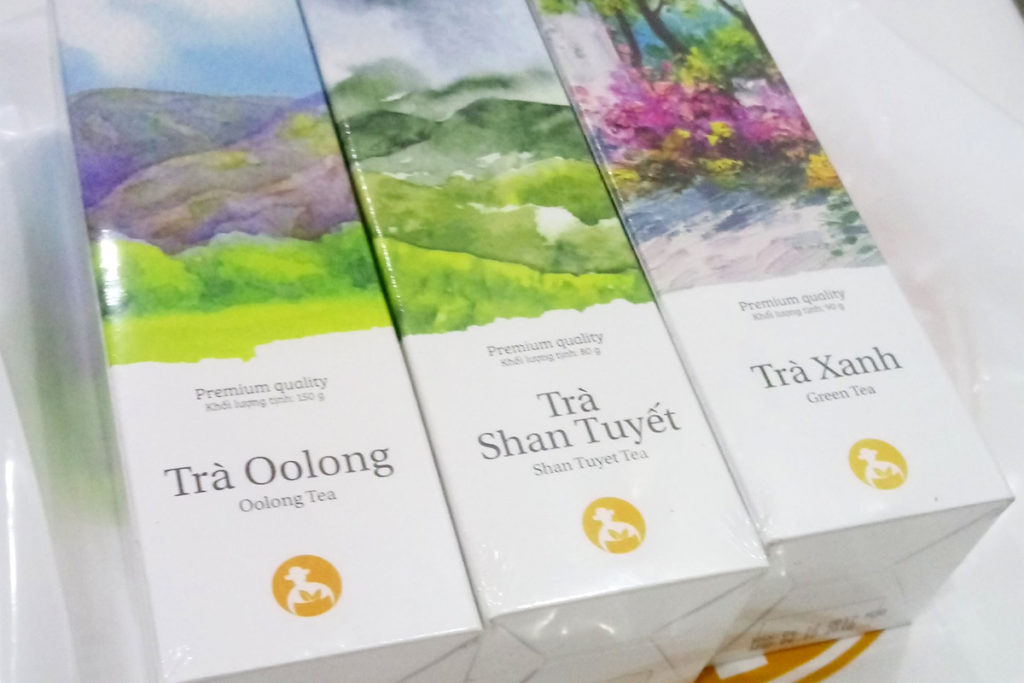 Tea in Vietnam may not even come close to coffee exports, but it is extremely popular to drink in this country. There is a real tea culture in Vietnam. When you visit someone, there is always a teapot ready with which your glass is immediately refilled every time it is empty.
Vietnamese like to mix their tea with flowers to make the taste more aromatic, like lotus tea. This is from the time when this type of tea was only for the kings. In addition, in Vietnam you will also find beautiful tea plantations in central Vietnam and in the north of the country.
4. Tailor-made clothing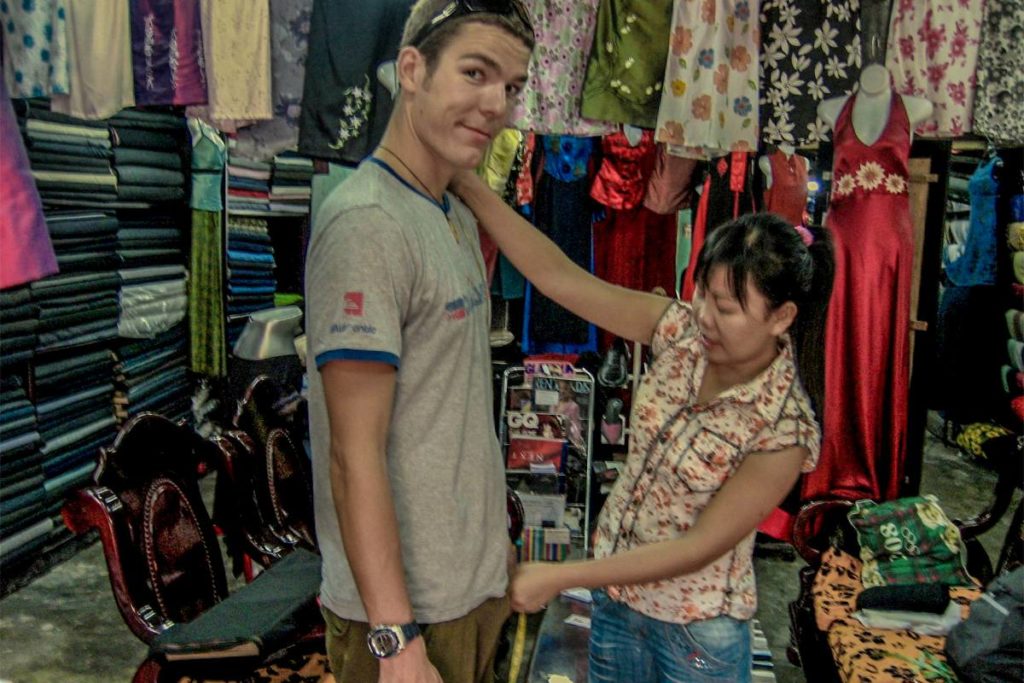 Hoi An is arguably the capital of the world when it comes to tailor-made clothing. So what is a nicer souvenir for yourself then clothing that is completely personalized with your wishes and fits perfectly. You can have dresses, coats, shoes, suits and much more custom made. Read all about tailoring in Hoi An here.
5. Ethnic minority products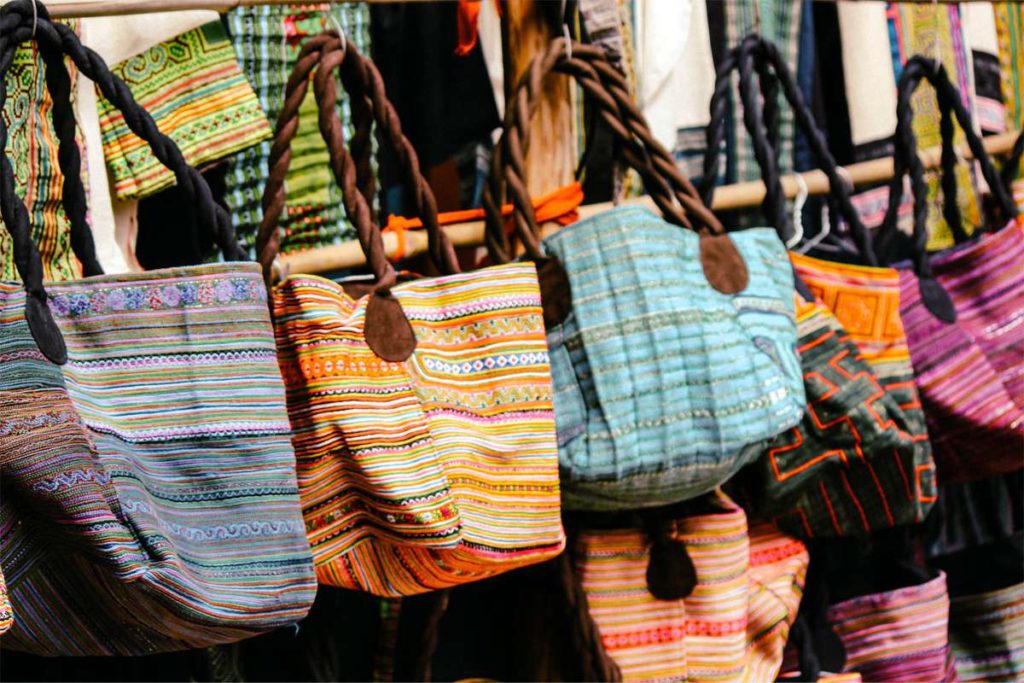 Products from ethnic minorities can not only be a wonderful souvenir from Vietnam, but you also directly support the local population. There are over 50 different ethnic groups in Vietnam here with their own distinctive culture, which is reflected in their clothing styles and equipment. For that reason, the product of ethnic minorities often comes with their own different patterns, colors and designs.
Many of these ethnic groups are specialized in certain techniques, such as weaving and gold working. They make clothing, bags, bracelets, brocades, jewelry, among other things. Many of these items can be found at local mountain markets in Vietnam, where you can also hunt for souvenirs as a tourist.
Where do you buy items from ethnic minorities?
Sapa
Ha Giang
Mai Chau
Moc Chau
6. Hand fans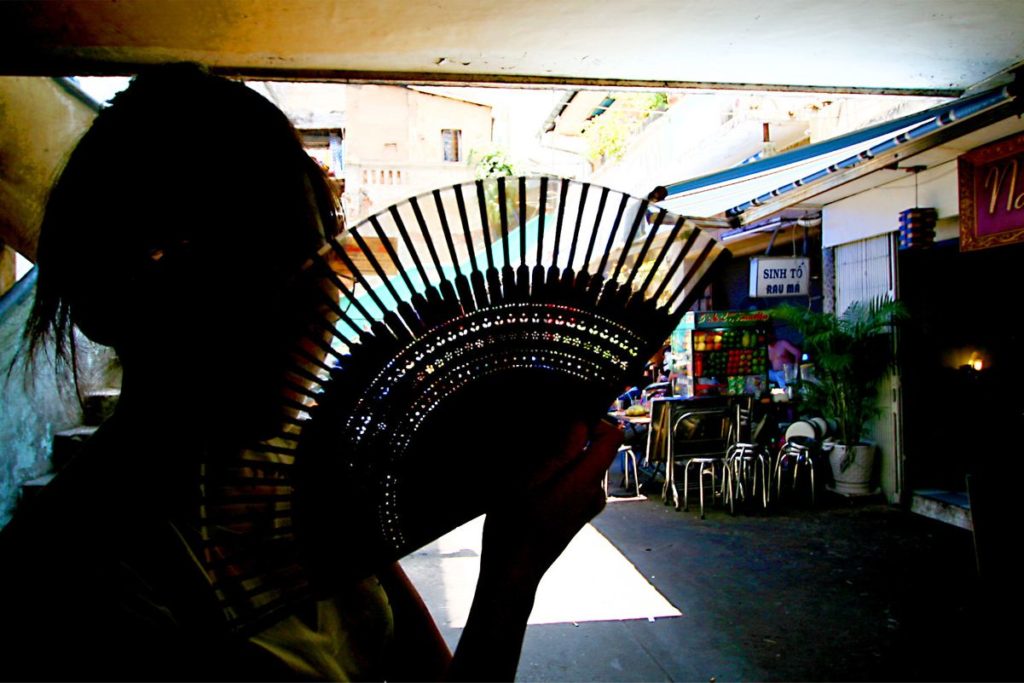 Hand fans are made of sturdy bamboo and paper or silk. They can be used for cooling or decoratively in the home. The dimensions of the hand fans are diverse, it can be hand-sized or a lot bigger. They are usually decorated with drawing of Vietnam. These hand fans have played a big role in the country's rich culture and can be seen in traditional Vietnamese dance today.
7. Ao Dai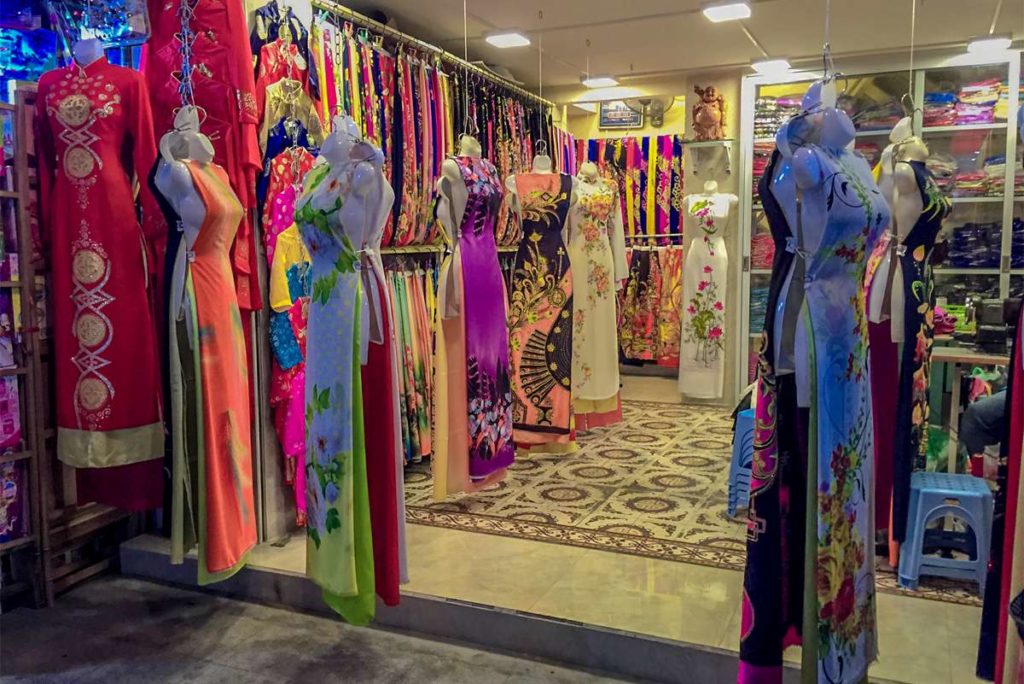 Widely regarded as the national garment for women in Vietnam, Ao Dai consists of a long, tight dress worn over trousers in contrasting colors. While ready-made ao dai can be found in tourist markets and fashion boutiques, some travelers may require the service of a local tailor to have an Ao Dai made according to their body type.
8. Hand Embroidered Stuff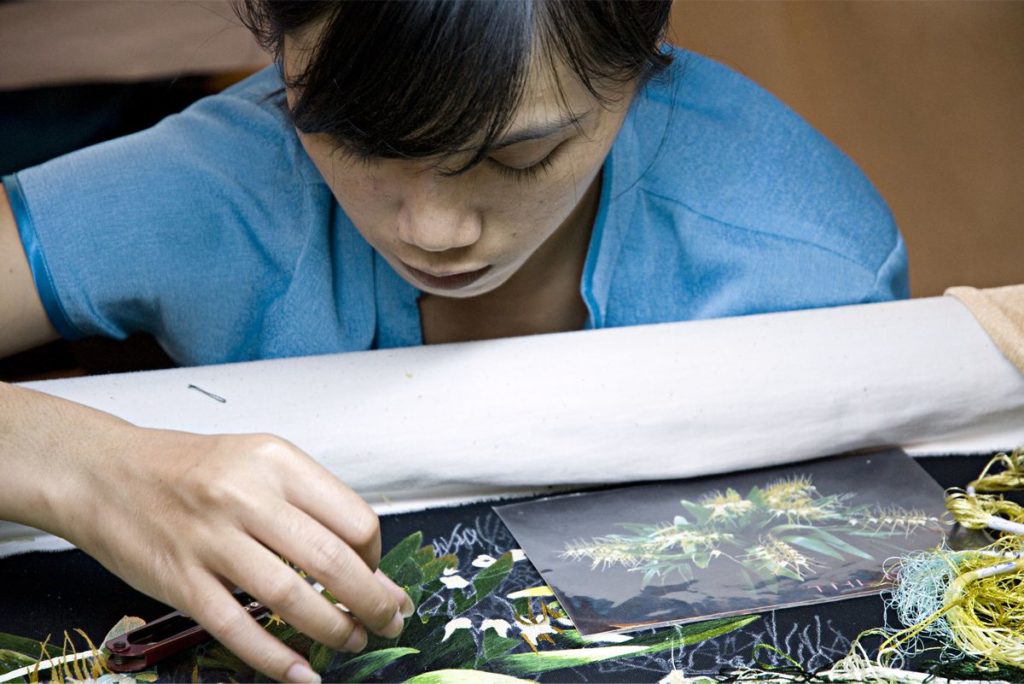 The art of hand-embroidered garments and items is an old handicraft tradition in Vietnam. You will especially encounter scenic nature scenes, such as flowers, trees, animals and birds. In some stores you can even exchange or sketch your ideas with an artist, who will make a personalized gift for friends and family. You have clothing, scarves, small bags, make-up bags, pillowcases, tablecloths and handkerchiefs.
Where do you buy hand embroidered stuff?
In Hanoi: In the Old Quarter district
In HCMC: SH Vietnam, XQ Hand Embroidery
9. Bamboo and wooden items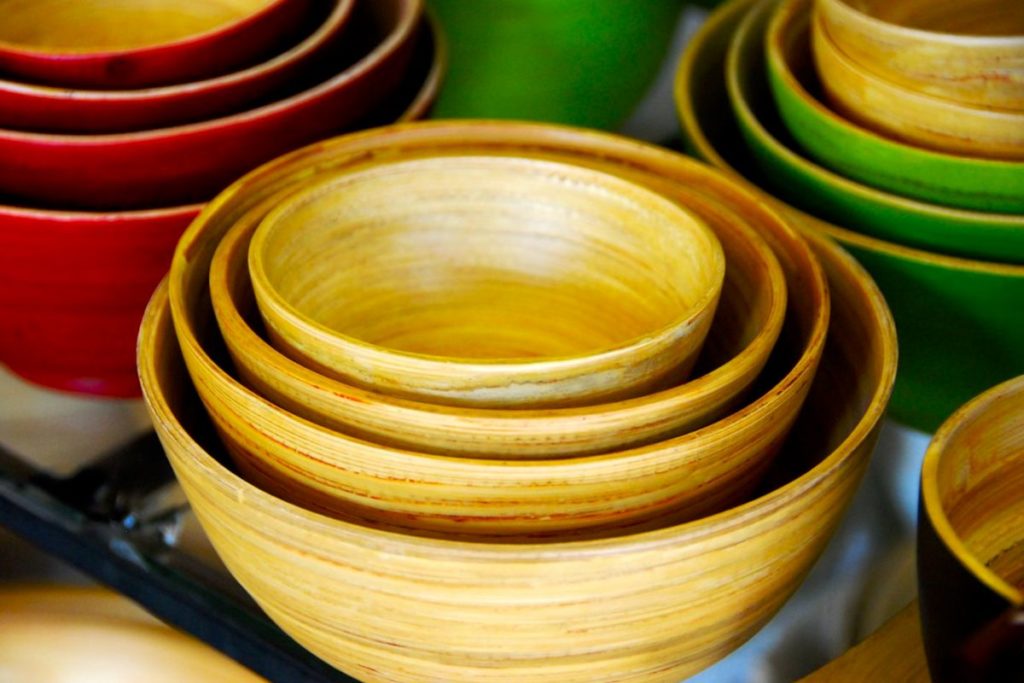 Bamboo and wood products in Vietnam are all handmade and available in a wide variety of colors. You have salad bowls, trays, baskets, a bamboo bubble or handmade musical instruments such as bamboo flutes. Aside from being cheaper alternatives, they are also environmentally friendly in nature.
10. Propaganda Posters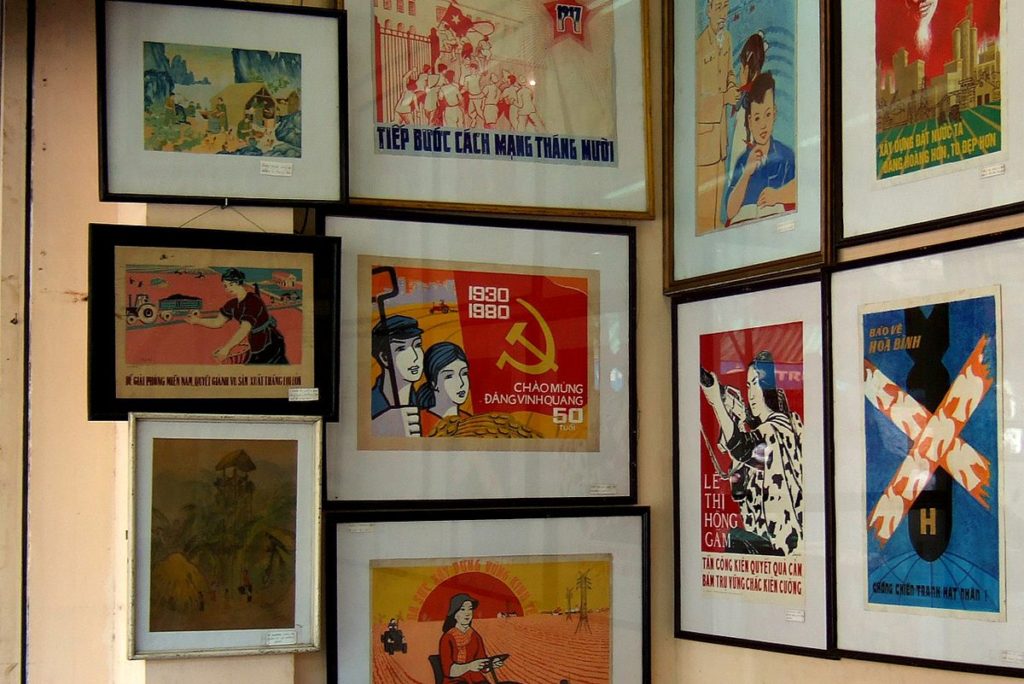 Propaganda posters were used by Ho Chi Minh and the North Vietnamese government in attempts to rally the troops and raise the spirits of the local population. Often painted on walls, trees and large vehicles during the Vietnam War, these works of art feature colorful images and bold slogans. You can easily find propaganda poster reproductions in various art galleries along Hang Bac Street in Hanoi, between VND 500,000 and VND 800,000.
11. Snake wine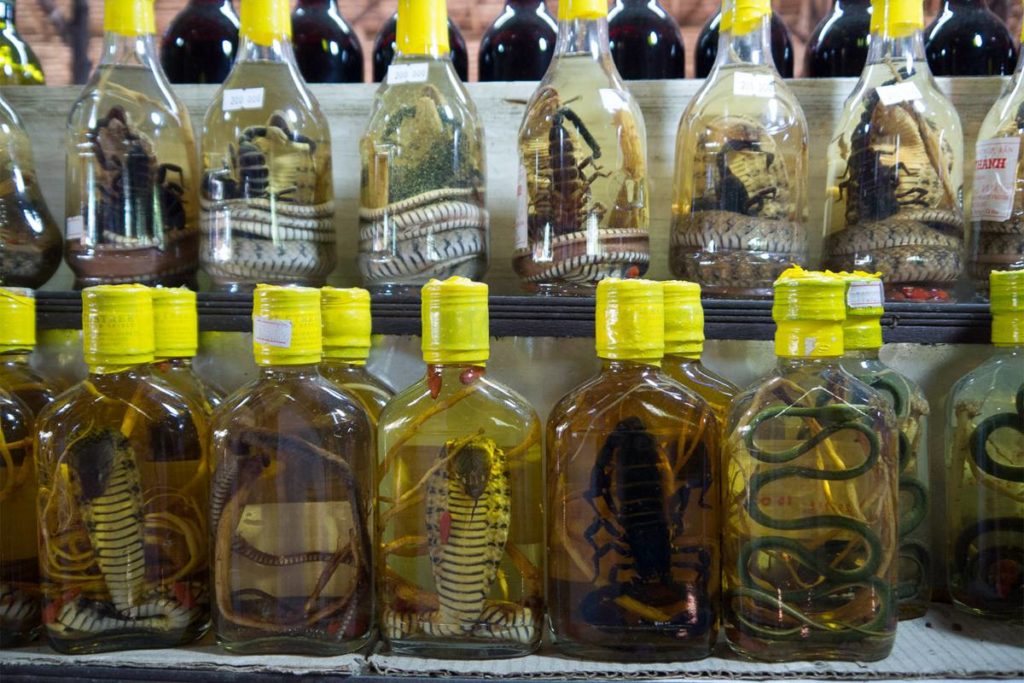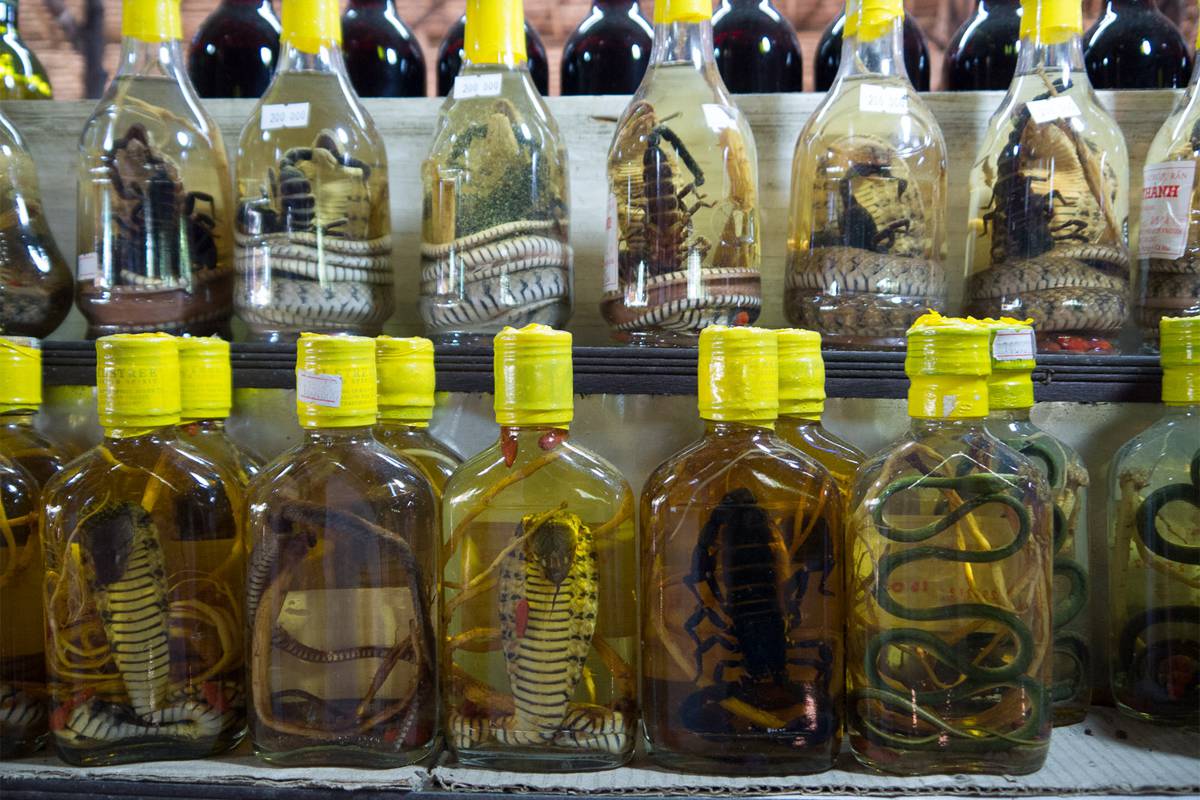 Snake wine (or snake liqueur) is a bottle of medicinal rice wine with a dead cobra, scorpion or lizard. Opinions differ on this product regarding animal cruelty and that is perfectly understandable. However, it is still an aspect of Vietnamese culture as Vietnam is a developing country with superstitions here and there. According to wisdom, this drink increases masculinity. It seems bizarre to drink, but it is guaranteed to be a unique souvenir from Vietnam. Make sure you cover and protect it well so it doesn't leak from your suitcase.
Where can you buy snake wine / snake liqueur in Vietnam?
In Hanoi: On Trieu Viet Vuong or Mai Hac De or Pho Hue street
In HCMC: Ben Thanh Market
12. Cooking skills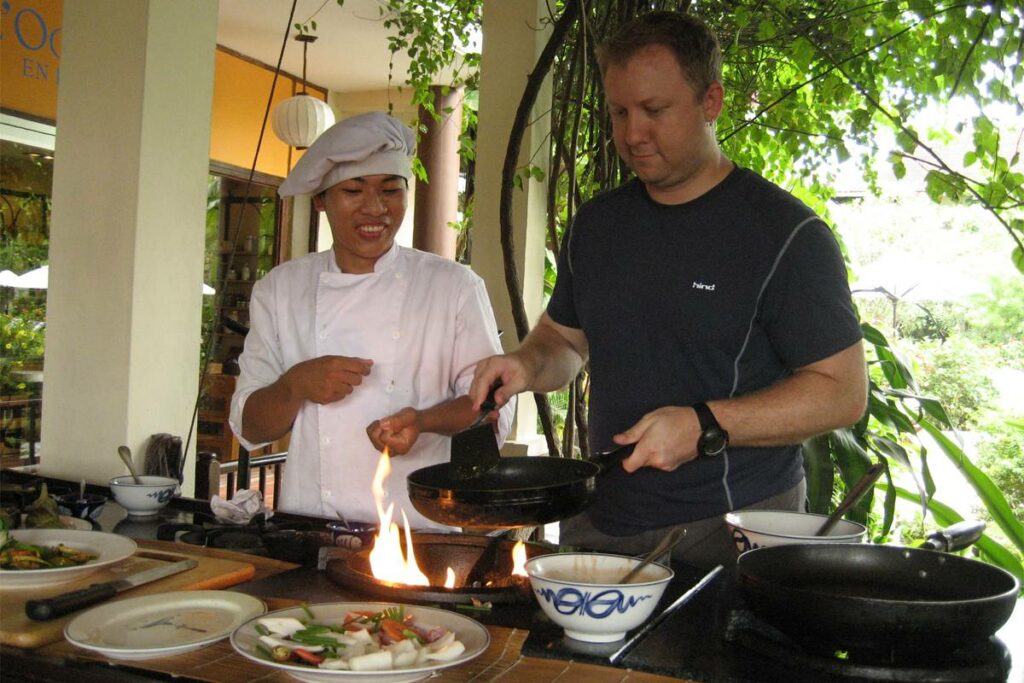 Why does a souvenir always have to be something physical? Perhaps one of the best souvenirs in Vietnam is the art of cooking Vietnamese food. There are hundreds of different dishes in Vietnam and it is what the Vietnamese are most proud of in their culture. There are several places where you can take a cooking class in Vietnam. During this cooking introduction you will learn to make a number of dishes and you will get to know a number of commonly used ingredients from the Vietnamese kitchen. How wonderful it is when you get home that you can cook Vietnamese for your friends and family!
13. Vietnamese lanterns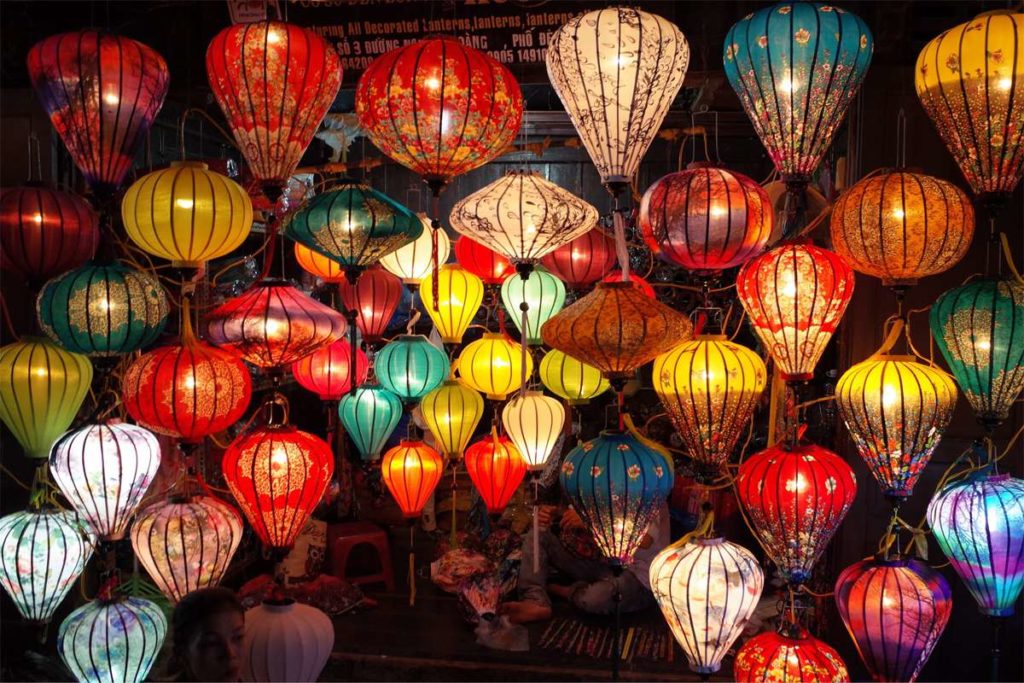 Vietnamese lanterns are originally due to the trade and colonial past with China. The lantern is used for luck and love. Vietnamese believe that lighting lanterns and floating lanterns on the river can bring health and good luck. The most famous place to see and buy lanterns is Hoi An.
14. Pearl jewelry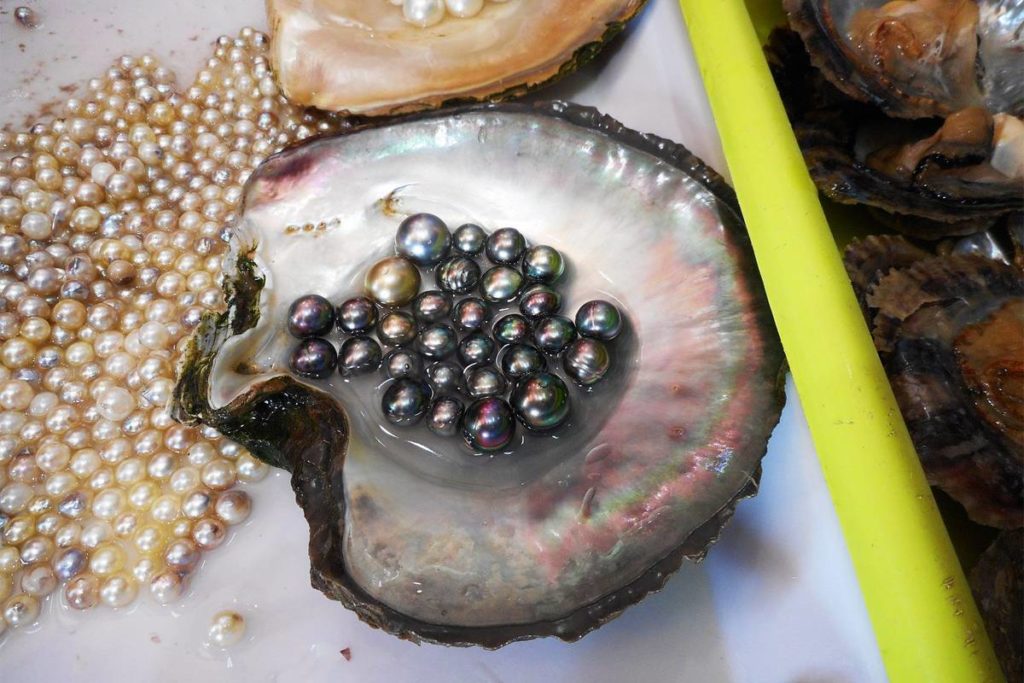 When you take a cruise through Halong Bay, there is a good chance that you will see floating villages. These villages are used for farming marine animals such as shrimp, fish, but also pearls. These pearls are then used to make jewelry, such as bracelets, necklaces, earrings, rings and pendants. Popular places where this is sold include Ho Chi Minh City and Nha Trang.
15. Vietnamese cash money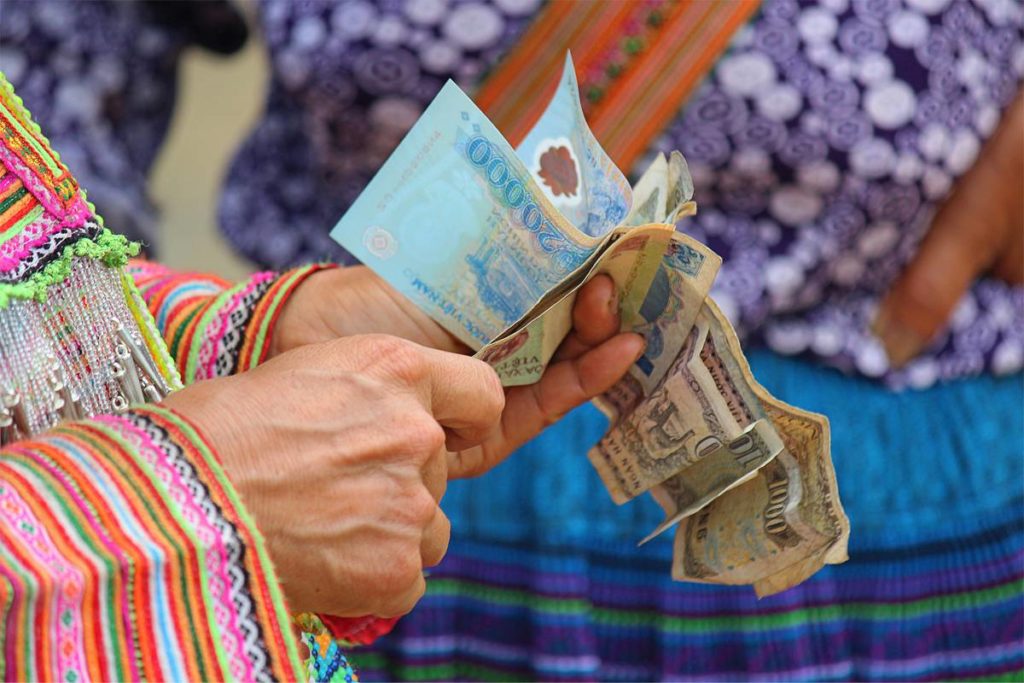 Do you have any money left at the end of your trip through Vietnam? Why would you exchange all the money? Money is a nice reminder and souvenir from Vietnam and easy to bring with you if you have already a lot of luggage. In addition, many Vietnamese banknotes are worth very little, such as 5000 (0.2 USD), 10000 (0.45 USD), 20000 (1 USD) and 50000 (2 USD) and are small to keep