Vietnamese coffee (café sua or café den) is becoming increasingly popular with international travelers visiting Vietnam. Like beer and baguettes, coffee can also trace its origins back to the French during colonial times. But it soon became a habit among Vietnamese, who came up with creative variations of their own, such as coffee with eggs, yogurt or even fruit. Today, Vietnam is even the second largest coffee exporter in the world and the largest exporter of Robusta.
An introduction to Vietnamese coffee
Vietnamese coffee actually means two things; the way it is brewed and the style of traditional Vietnamese roast. For example, you can brew Italian-style roasted beans in a Vietnamese way with a phin-drip filter. But you can also brew traditional Vietnamese roast with a foreign coffee machine.
In Vietnam, according to traditions, Robusta coffee beans are roasted very dark, and elements such as salt, rice liqueur, butter, whiskey or even fish sauce and sugar can be added. An addition can make the bitter and hard Robusta beans taste and taste better. Flavors and scents are added regularly, such as hazelnut and vanilla.
Fillers such as soybeans, red beans, and roasted corn are common. They ensure that the darker coffee is slightly sweeter and thicker and that more can be earned on it.
What is Vietnamese coffee
1. Filter coffee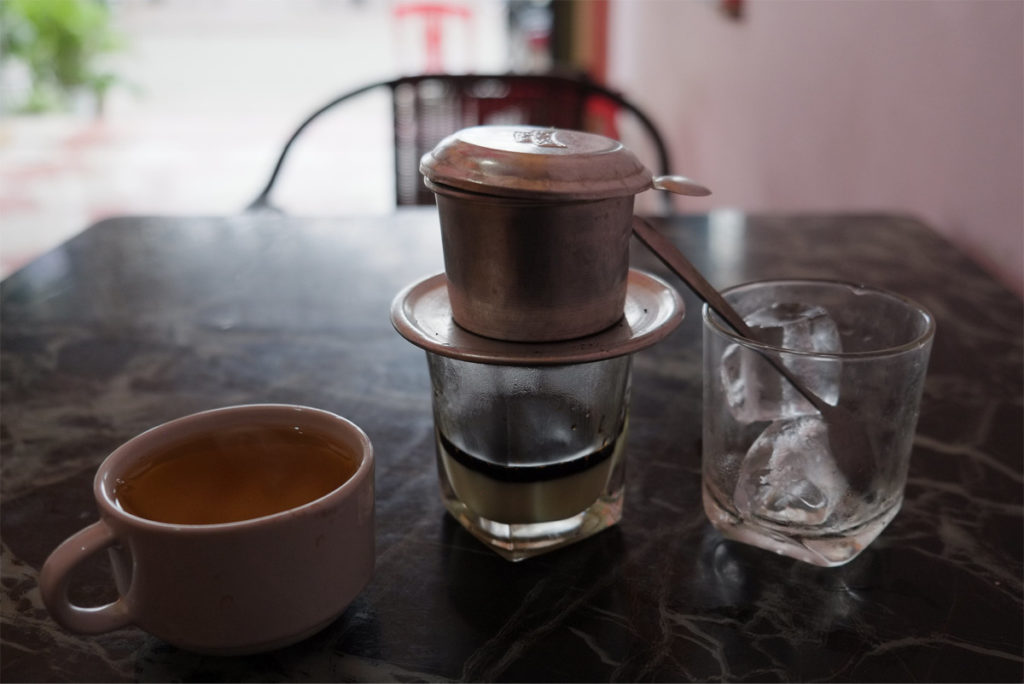 Vietnamese: Ca Phe Sua Nong (coffee with milk) Ca Phe Den Nong (black coffee)
When you go to drink coffee somewhere in Vietnam, you will probably have seen those metal coffee filters (Phin Filter). The ground coffee beans are usually roasted in butter and then put in this filter along with hot water. Then the coffee drips from the filter into the glass below. Waiting for your coffee to finally be brewed is part of the entire coffee drinking experience. Read more about how to make Vietnamese coffee here.
2. Ice Coffee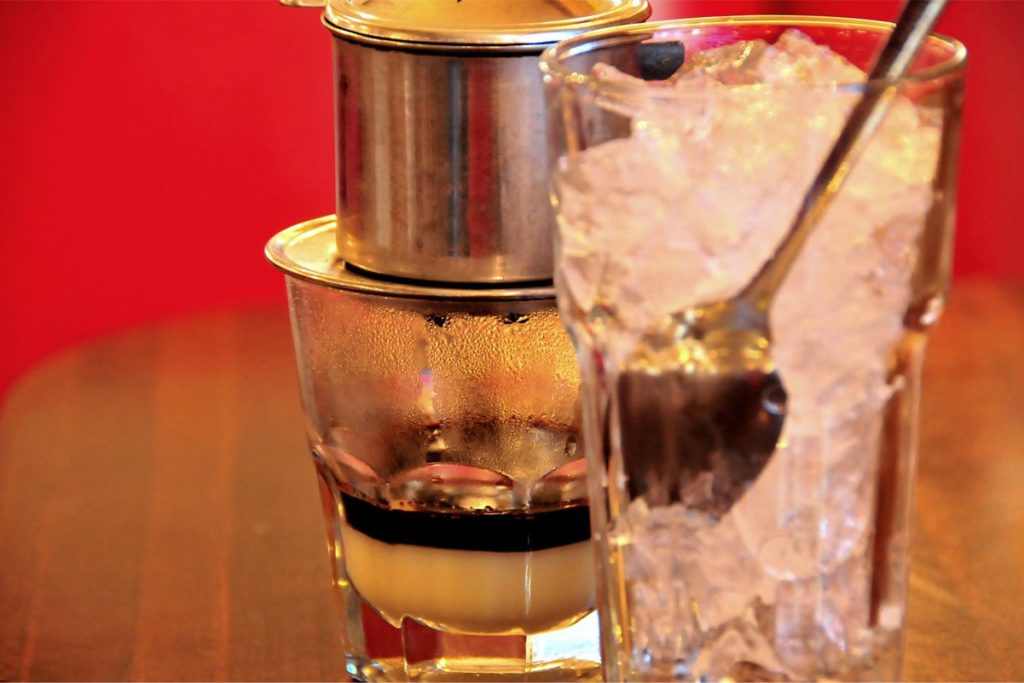 Vietnamese: Ca Phe Sua Da (Iced Coffee with Milk) Ca phe da (Iced Black Coffee)
Another very popular Vietnamese coffee is iced coffee. The iced coffee is first made in the same way with a drip coffee filter. When the coffee is brewed, stir the milk and coffee together before pouring it into a tall glass with ice.
3. Egg coffee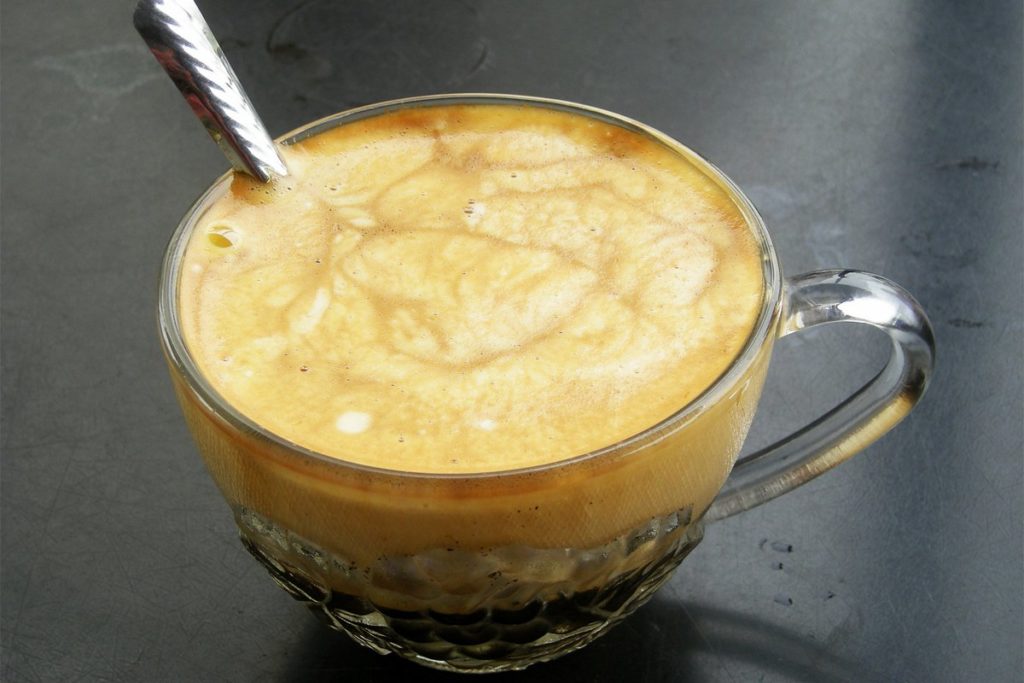 Vietnamese: Ca Phe Trung
No, it's not coffee with an egg on it. Beaten egg yolk with condensed milk to an airy foam made with dark coffee: you can see it as a Vietnamese version of tiramisu. Egg coffee, an invention from Hanoi, was first created in the 1940s, in the time that milk was scarce and egg yolks were an easy replacement.
4. Coconut coffee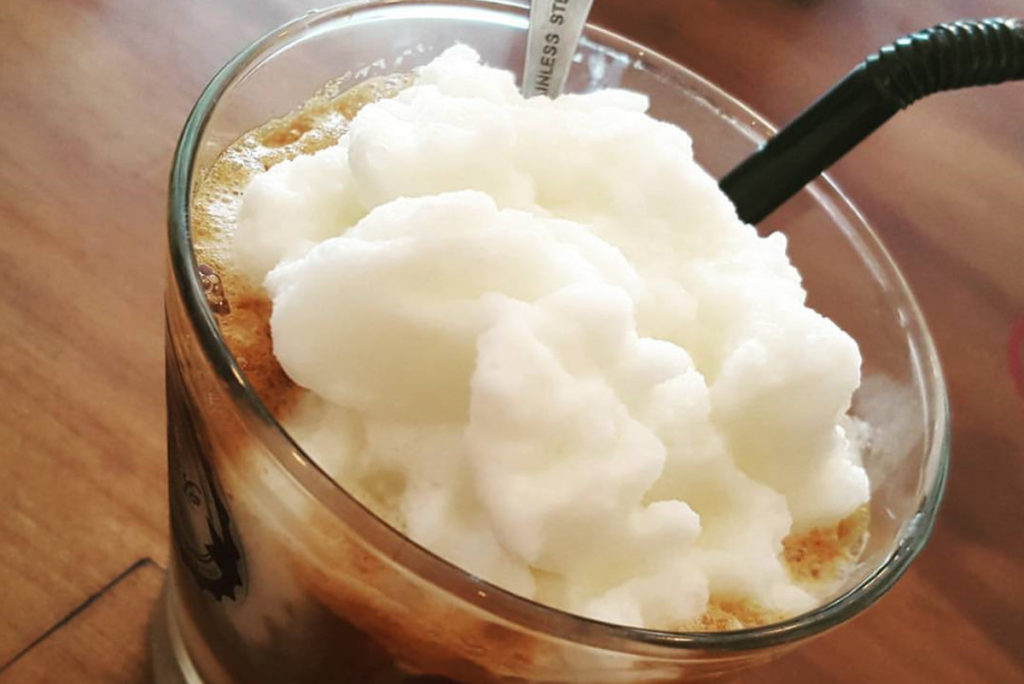 Vietnamese: Ca phe cot dua
Not sure if this is a traditional coffee recipe. What is certain is that it has become a favorite among young people in Vietnam in recent years. Vietnamese coconut coffee is made with a splash of condensed milk mixed with ice and coconut milk in a kind of shake. Some shops make it from brown coffee mixed with fresh milk and coconut milk.
5. Yogurt coffee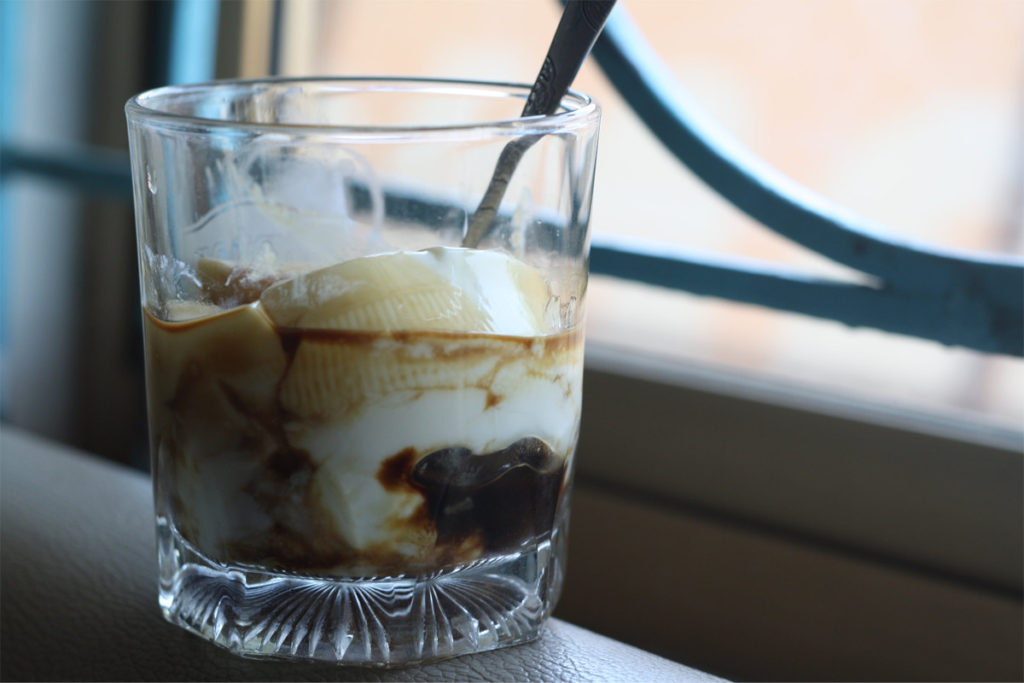 Vietnamese: Sua chua ca phe
Yogurt, like coffee, was brought to Vietnam by the French in colonial times and incorporated into their local cuisine by the Vietnamese. Two products of French origin were combined, resulting in yogurt coffee. This drink is creamy and rich and can be served with various toppings such as fresh fruit to fermented rice. While these combinations may sound weird, they taste amazingly good with a glass of black coffee.
6. Weasel coffee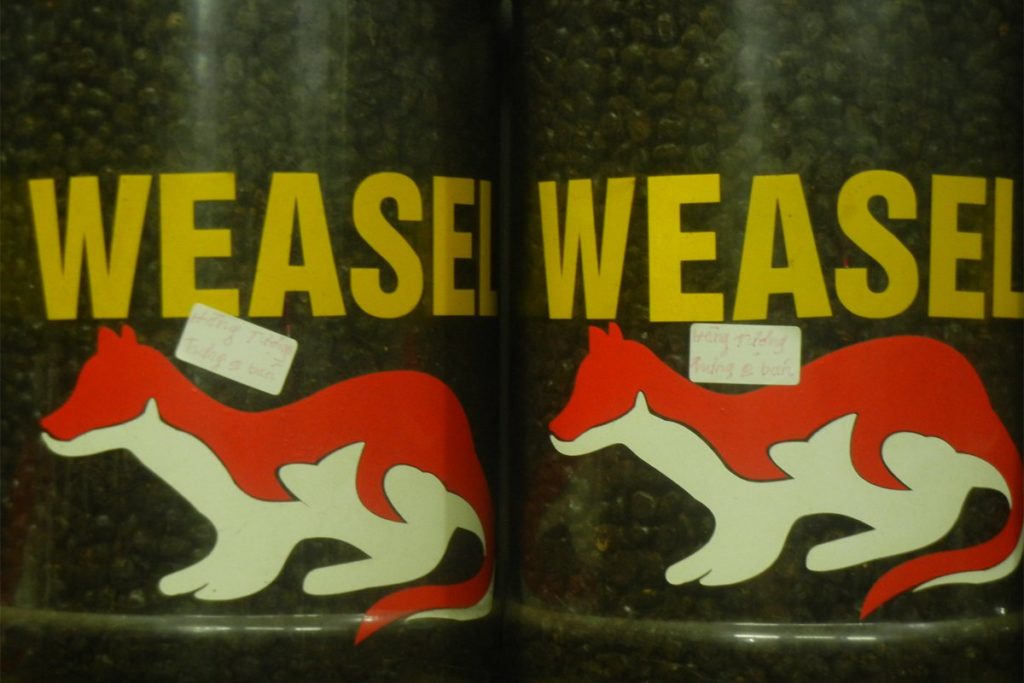 Vietnamese: Ca phe chon
Weasel coffee is also known as civet coffee, kopi luwak or even cat poo coffee. It is one of the most luxurious coffees in the world. The coffee beans are fed to the weasels and later removed from the excrement, for cleaning and processing. So you don't have to worry about poop in your coffee, which is important if you're considering trying it. The main difference is that the fermentation and flesh removal processes are done by the weasel in its organs rather than by a machine.
This way of processing coffee beans for weasel coffee is also very controversial. This is because the living conditions of these animals are not guaranteed everywhere. On some poorly managed farms they are kept in small cages made of wire mesh, they are poorly fed with almost nothing but coffee cherries instead of other food such as insects and they live in a dirty environment.
How to make Vietnamese coffee?
1. Preheat Phin Filter
This simple and easy step plays an important role in creating the perfect cup of coffee. Pour hot water into the Phin filter to warm it up.
2: Add the right amount of coffee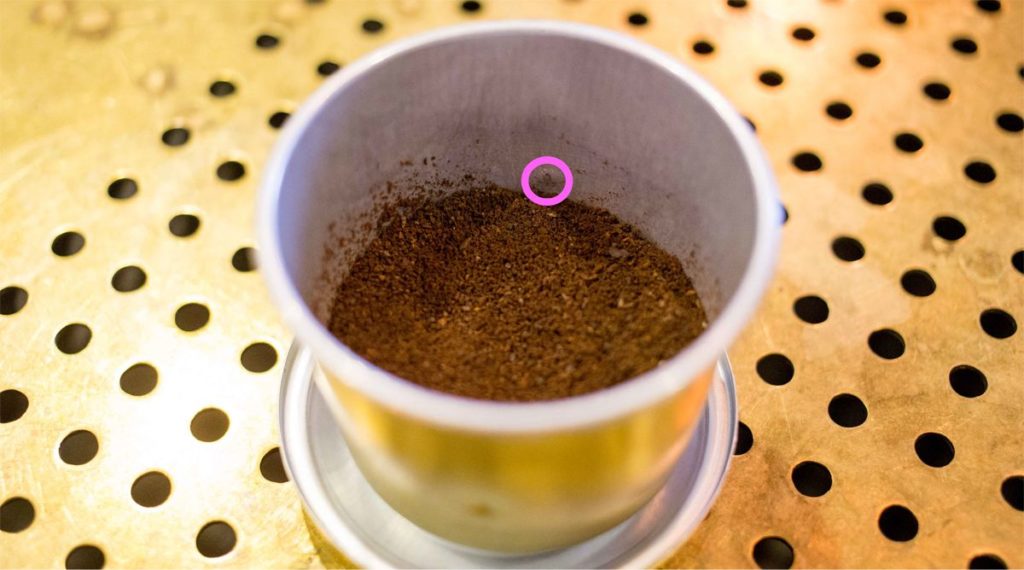 Remove the top filter, then add a round tablespoon of ground coffee or more. The trick here is to add coffee until you reach the mark in the filter (see image above).
3: Cover with top filter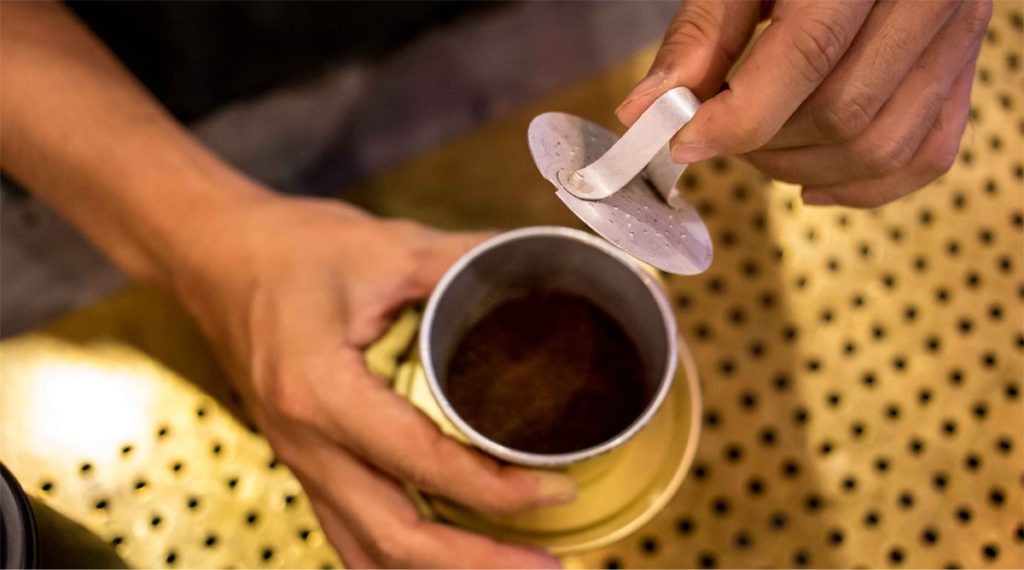 Insert the top filter until it is snug. How tightly the filter is placed is very important. If you're using a coarse grind, you may need to go a little tighter.
4: Preheat the coffee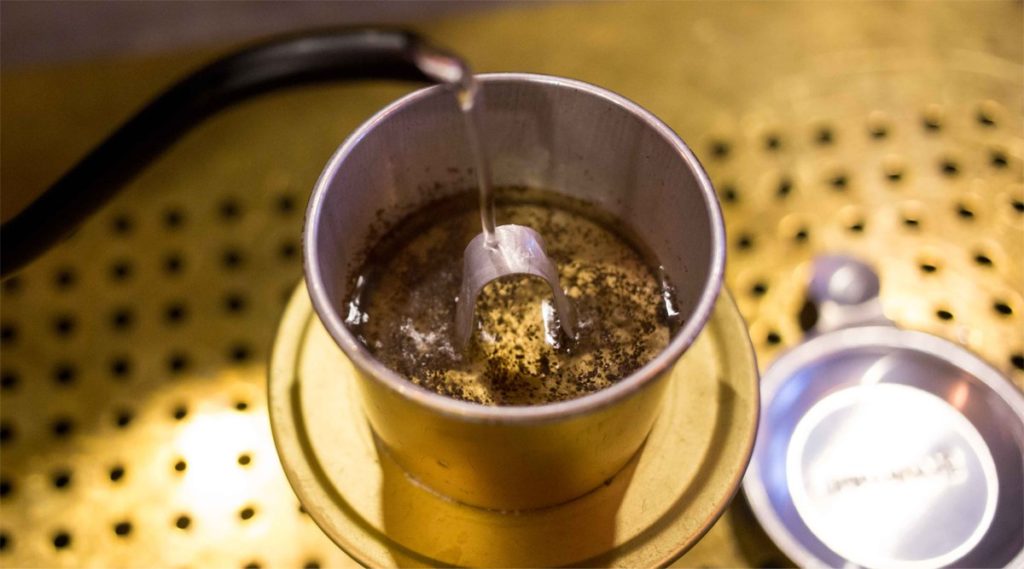 Place your Phin filter over a glass. The advantage of brewing in a glass instead of a mug is that you can see how the brewing takes place.
Slowly pour hot water into the Phin filter. You only need to fill in enough water to cover the ground coffee (see picture above). Wait 60 seconds before moving on to the next step.
Tips: You need to bring the water to a boil and then let it cool for about 15-20 seconds before pouring.
5: Fill water in Phin until it is full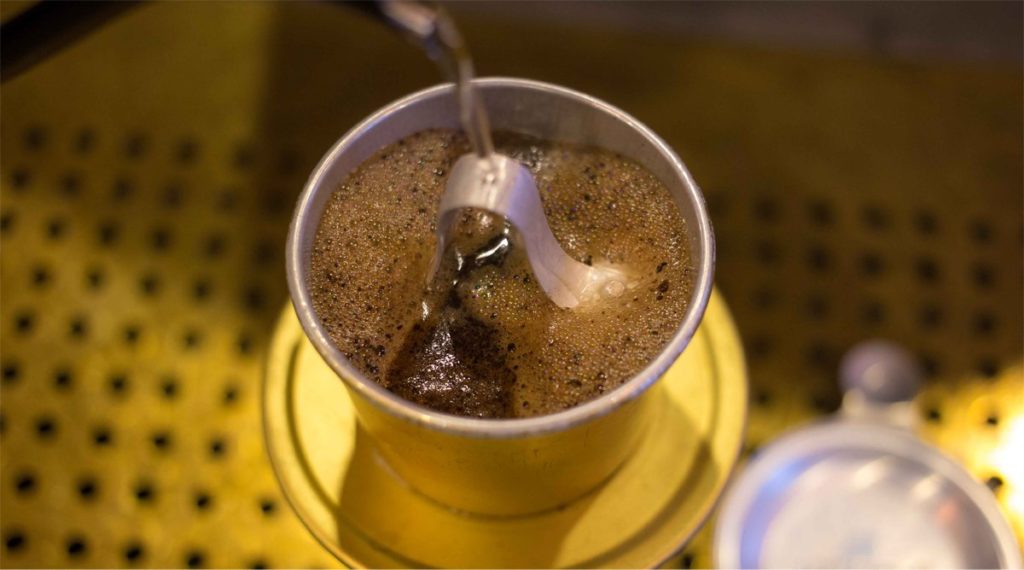 Now your coffee is ready to be brewed. Fill the Phin with hot water. The water should flow through the filter for between 8 and 10 minutes. If it goes too fast, you can tighten the top filter or use a less coarse grind. If it's too slow, the grind is too fine or the filter is screwed in too tight.
6: Wait for the brew to complete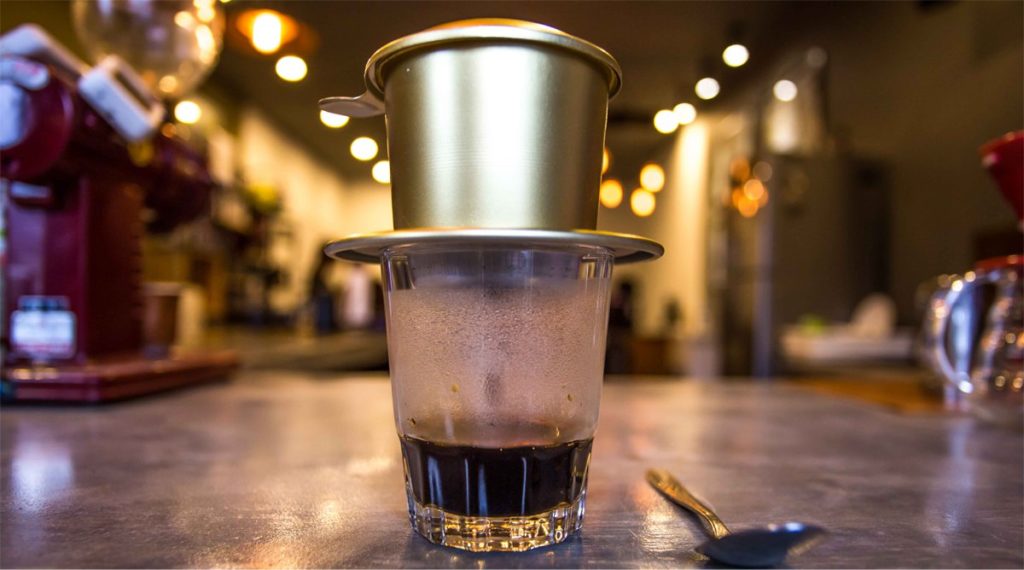 This is the relaxing part. Grab a newspaper or a book and wait for the brew to finish. Brewing takes about 8 to 10 minutes.
7: Keep it dark or mix with condensed milk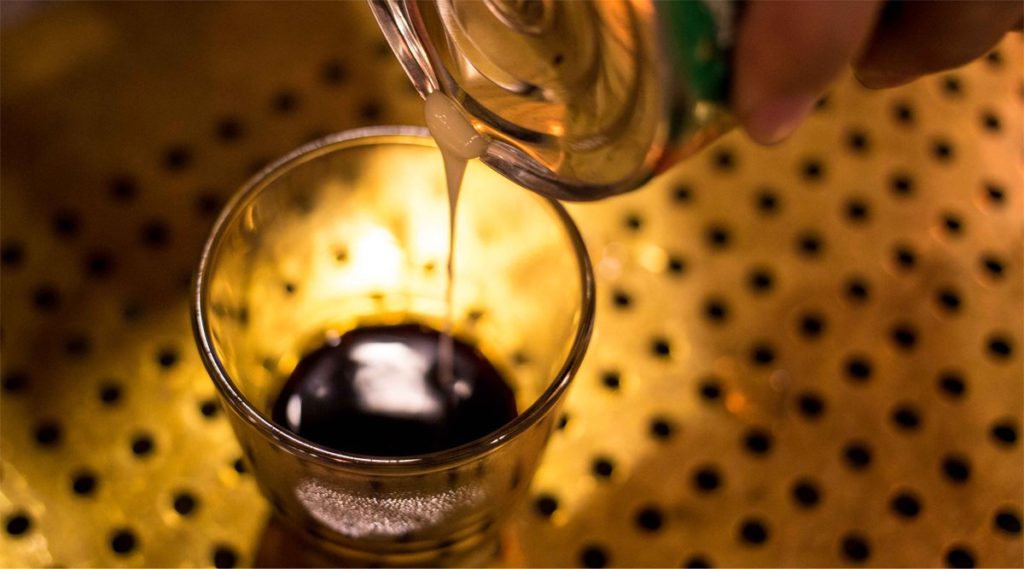 If you prefer a strong and bold head, keep it dark (café den). You can also add condensed milk if you like a cup of sweetness (café sua). Serve it with ice or keep it warm.
Vietnamese coffee brands
1. Trung Nguyen
The largest and most famous coffee brand in Vietnam is Trung Nguyen coffee. It is exported to more than 70 different countries around the world. They offer a number of different coffees, each of which is processed in a different way or blend of coffee beans. The three main types are roasted coffee, instant coffee and distinctive coffee such as weasel coffee.
G7 Instant Coffee – Despite being an instant coffee, the G7 Instant Coffee still has a very strong taste. Unlike freeze-dried, the coffee power is dry-extracted directly from the bean. Doing it this way will give you a much stronger flavor and authentic aroma. The G7 is known in many Asian countries as the best and highest quality instant coffee.
Trung Nguyen Roasted Coffee – This ground coffee powder is the real traditional coffee that you also find on the streets in Vietnam, with rich flavor and aroma. The best way to make these is with a drip filter and add some condensed meld for flavor.
Premium Blend and Gourmet Blend – These coffees in particular have made Trung Nguyen famous around the world and are also their best-selling coffee products. You can also find this coffee a lot in coffee shops in Vietnam and other countries.
2. Long Thang Coffee
Lang Thang Coffee's coffee beans also come from the central highlands and are processed into coffee products in Ho Chi Minh City. Their signature blend features a blend of Robusta, Peaberry, Arabica and Soybeans.
3. Vincafe
Vina Cafe is another well-known Vietnamese coffee brand that focuses more on the mild side. It is one of the better choices when looking for instant blended coffee. This brand is best known for its creamy hazelnut flavour. The most popular coffee products from Vina Cafe are Wake-up Cafe with Weasel Flavor and VinaCafe 3-in-1.
4. Heirloom Coffee
The Peaberry Robusta beans of Heirloom Coffee's are grown in the Central Highlands around Dalat. The Robusta that are grown on higher altitudes makes a very tasty alternative to the that are grown on lower altitude Robusta beans. These beans are more chocolate like, creamy and rich with very low acidity. These coffee beans regular win awards in Italian espresso blends. So, if you like espresso and rich, bold brews, Dalat Peaberry is definitely worth trying.
5. Chest brew
With Moon Bear premium, Chestbrew specializes in especially authentic Vietnamese coffee beans that are dark roasted. The Moon Bear beans are very strong in taste and therefore perfect for Vietnamese iced coffee.
Where to buy Vietnamese coffee?
Coffee is a popular souvenir in Vietnam and for that reason you will find it in many tourist spots. In Hanoi you will find plenty of shops in the tourist center, the Hanoi old quarter, and also in Ho Chi Minh City, for example in the Ben Thanh Market. Keep in mind that you negotiate the price at tourist markets first. You will also find many unknown brands here and prices are often a lot higher than those at regular stores.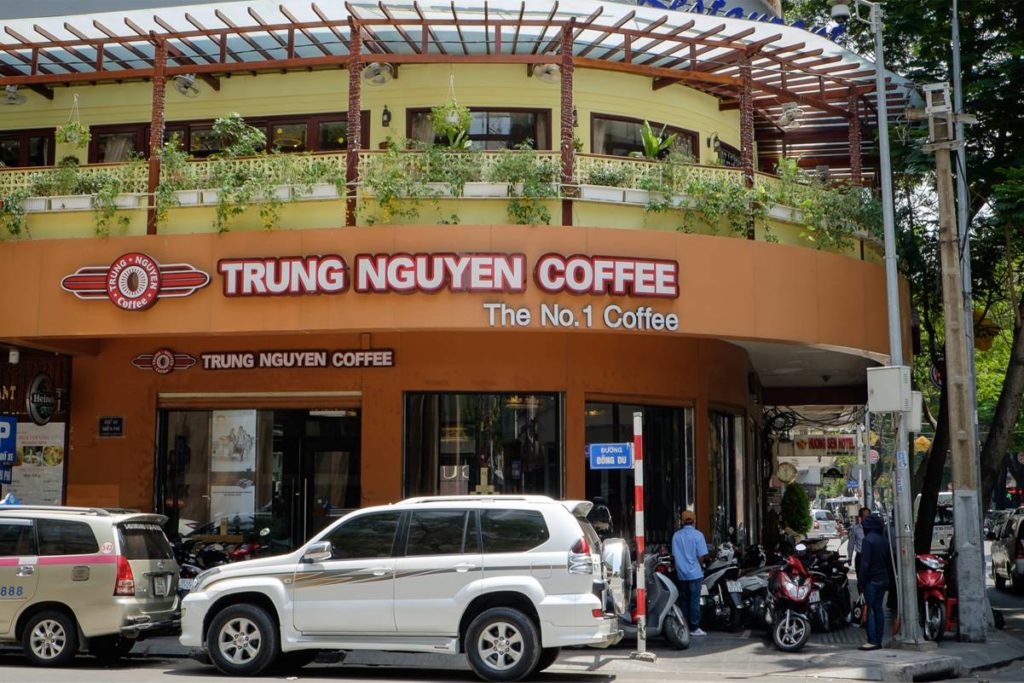 To avoid this, you can buy Vietnamese coffee at the stores below:
Trung Nguyen Legend Coffee – Trung Nguyen has its own coffee shops in addition to a coffee brand. You can get a cup of coffee here, but you can also buy coffee beans or coffee mix separately.
Highland Coffee – Besides Trung Nguyen, Highland Coffee has dozens of coffee shops in all major cities. Besides drinking coffee, you can also buy Vietnamese coffee beans here.
L'angfarm – L'angfarm is originally from Dalat, but shops can be found in several towns.
Tip: In the touristic city centers you will find many specialty coffee shops.
Where does Vietnamese coffee come from?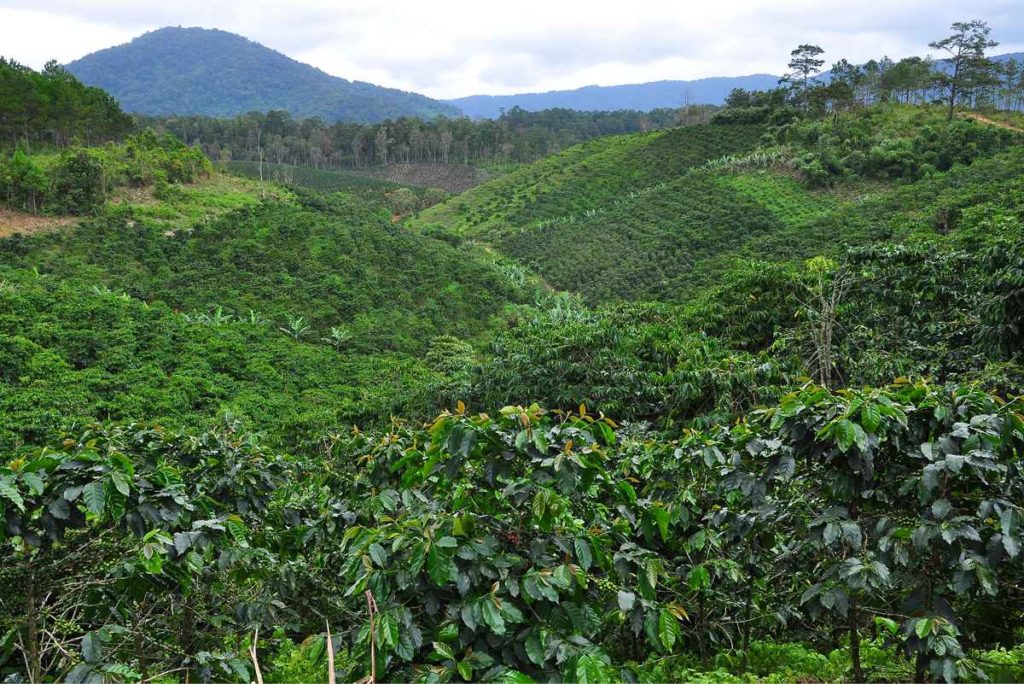 During the colonial era in 1857, the French introduced coffee to Vietnam. From that time on till today, Vietnam grew into the second largest coffee producer in the world and the largest in robusta coffee. This was not without a struggle, because coffee is more difficult to grow than other crops such as lowland rice. In the 1920s, the French decided to open colonization zones in the highlands, mainly in areas around Buan Mu Thuot in the province of Dak Lak in the central highlands. The Vietnam War disrupted coffee production in the central highlands, the area on which the industry was focused.
Even after the war ended, coffee production was limited due to government regulations restricting private enterprise. It was not until 1986 that private companies were allowed again. After that decision, coffee production flourished. Today, Vietnam exports nearly 1 million tons of coffee. After rice, coffee is the second leading agricultural product to come from Vietnam. Plantations are extensive and now scattered throughout the central highlands such as Dak Lak, Pleiku, Dalat and Kon Tum.