If you love travelling by train, then this is something you have to do when you are in Central Vietnam. The train route between the cities Hue and Da Nang is a unforgettable trip. This beautiful 4-hour journey takes you along side the famous Hai Van pass and on the other side magisterial views over the South China Sea.
Since a motorbike trip over the Hai Van Pass is not for everyone, the train offers an excellent alternative. Some find the train trip even more beautiful and the spacious seats and air conditioning are a welcome comfort on a hot day.
The train journey from Hue to Da Nang
If you do the route from Hue try to get places on the left side of the train so you have the best view of the sea. If you are on the right, you can easily walk to the sleeping compartment to view open windows from the aisle. The first part of the journey goes largely through large plains with a lot of small villages and rice fields. The real magic begins just after you have passed the coastal town of Lang Co and the train is slowly passing the pass. This is the moment to get up from your comfortable chair and walk to a compartment where the windows can open.

Along the train journey there will be people coming by with food and drinks, but it is wise to bring some water and snacks in case you get hungry.
The train
There are four daily trains between the two cities with the SE1 and SE3 from Hue and the SE2 and SE4 from Da Nang. It is advisable to buy the tickets at least one day in advance. You can do this at the station but do not forget to bring your passport. The alternative is to have this done by your hotel or to book online on the website of 12GoAsia.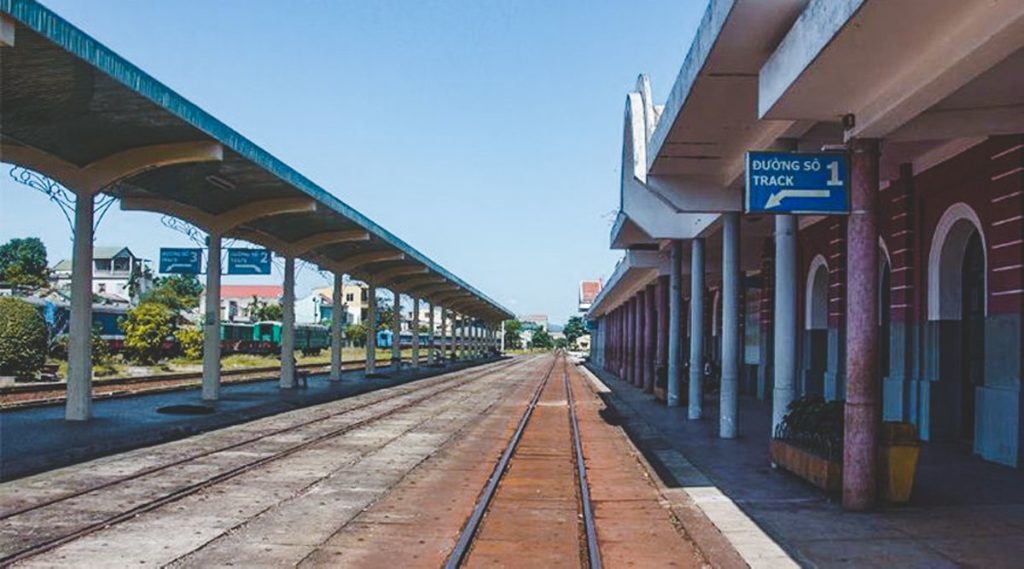 If you come from Hue and want to drive straight from Da Nang to the nearby Hoi An, you can take a taxi from the station that will take you there in less than 40 minutes for a flat rate of VND 400,000.
This train journey is unique and an absolute must for anyone visiting the central region of Vietnam.