Khau Vai Love Market is perhaps the most unique market in Vietnam, but is only held once a year. If you want to visit this market, you have to plan it well. You need to know this if you want to visit the market in 2022 or 2023.
Where is the market about?
On the 26th of the third lunar month (often April / May), local ethnic women and men put on their best traditional costumes to go to the market, where they are free to meet their former lovers in public. Men and women come together in the market where they look for their former partners in the crowd. Spouses do not get angry or jealous because the meeting on the market is only a temporary moment and has no influence on their daily life or relationship.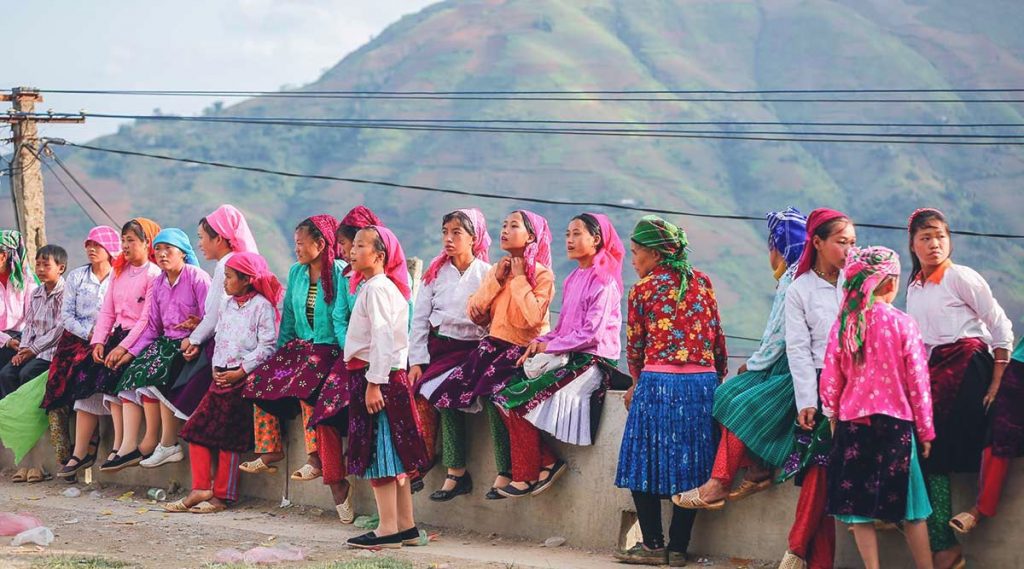 This is also a place for new couples to start something romantic together. This event also has various board games, competitions, and festivities and is a place where people just have fun.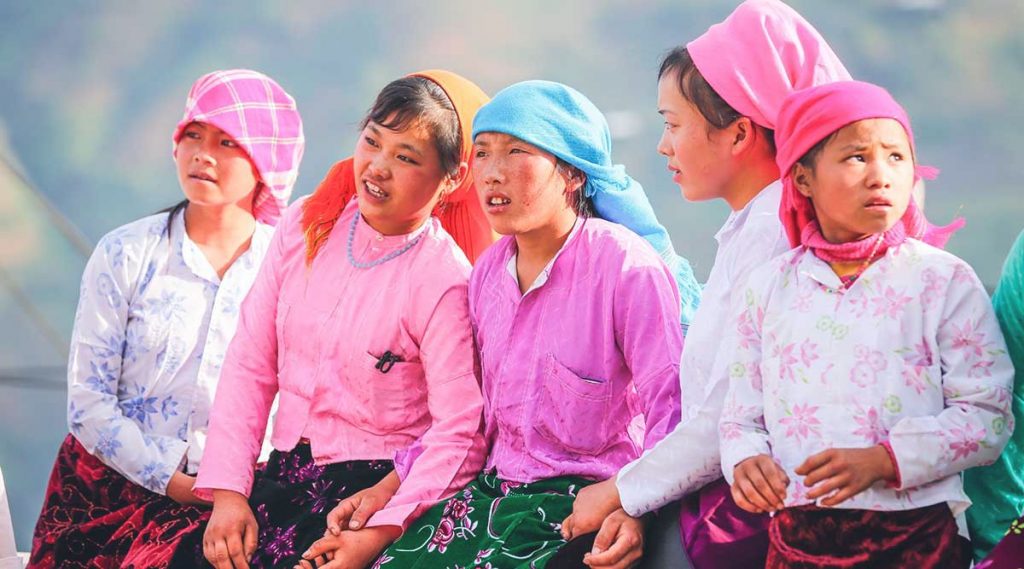 The story behind the Khau Vai Love Market
In the market area there are two temples called Ong and Ba (sir and madam). There are various stories and legends that explain the origins of this love market.
A story tells that there was once a boy and a girl in two different places in Ha Gaing who love each other very much. Because their families prevented their marriage, they came together to Khau Vai, a prosperous country with rich plants that they could live on.
Another story is similar, but has a less successful ending. Khau Vai was the place where two loved ones saw each other for the last time because their families did not want them to marry each other. However, they made plans to meet once a year on that day.
That is why all couples who have broken off relationships have the opportunity to meet in Khau Vai Love Market to express their feelings again. With the help of the local government and the Khau Vai commune, this traditional love market of Khau Vai is held instant to promote the cultural identity of ethnic minority groups.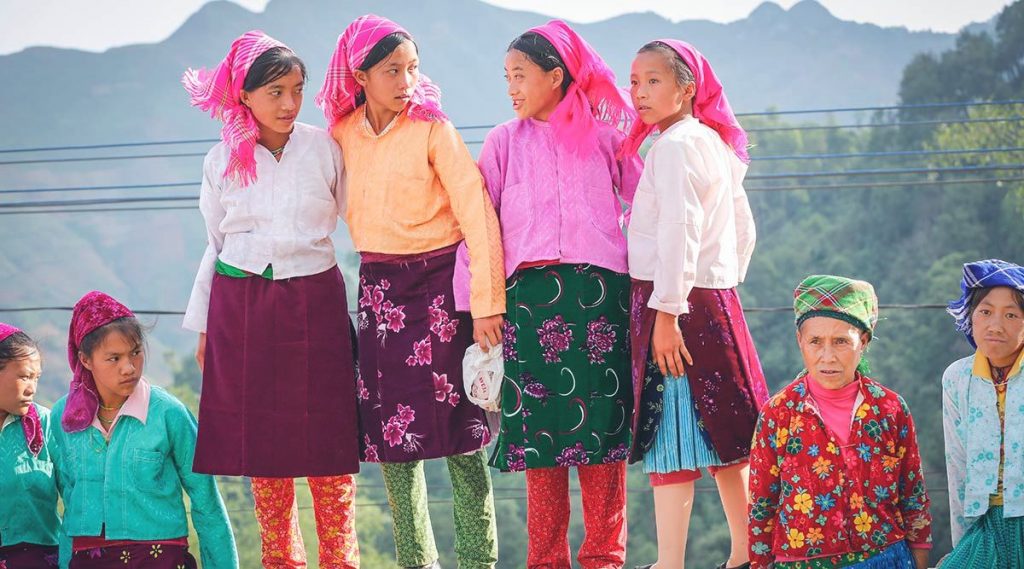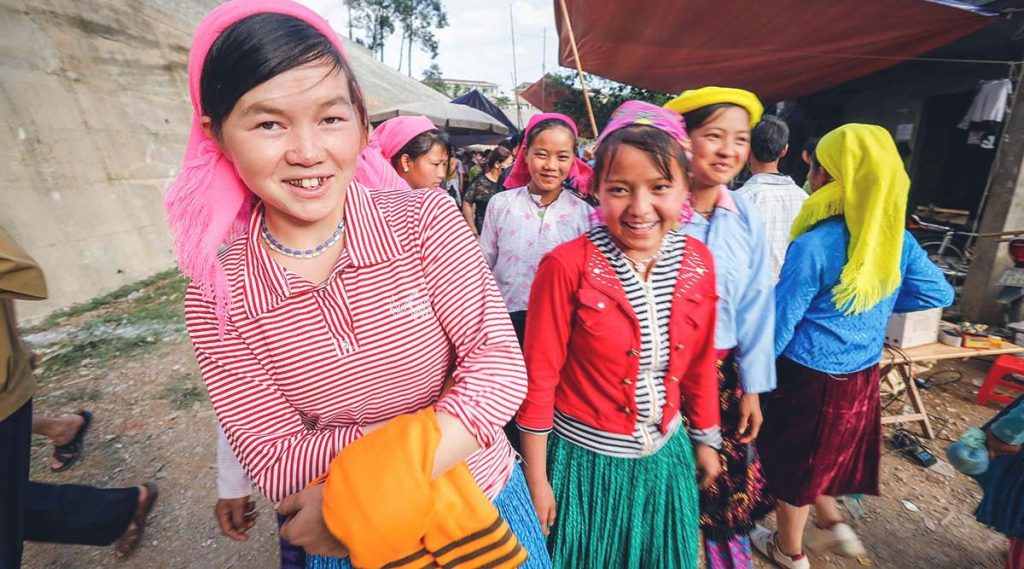 Location of the Khau Vai Love Market
Dates of the Khau Vai Love Market
2020: Saturday, April 18
2019: Tuesday, April 30
2018: Friday, May 11
2017: Saturday, April 22
2016: Monday, May 2
2015: Thursday, May 14
The khau Vai Love Market is held once a year near Meo Vac in Ha Giang.