Moc Chau is a large, mountainous district of the Son La province, about 200 kilometers west of Hanoi. It makes for a great stopover between Hanoi and Mai Chau. Thanks to the cool climate, it is home to around 3,000 hectares of tea plantations. These vast green tea plantations extend as far as the eye can see and spread over many green hills. There are not a lot of things to do in Moc Chau, but there is plenty for 2 full days.
1. Tea plantations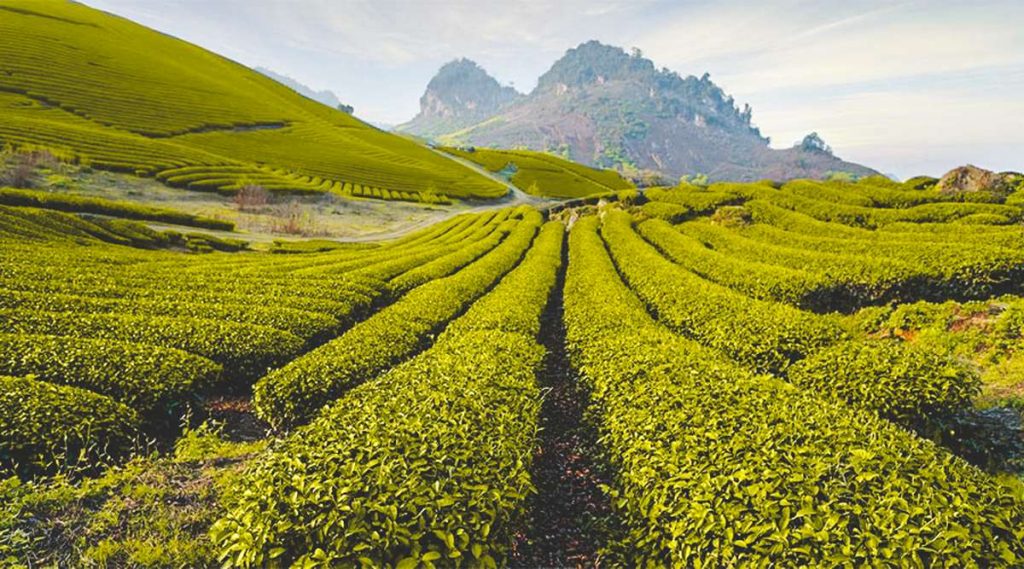 One of the highlights that you can do is visit a tea plantations in Moc Chau. Tea plantations can be seen almost immediately upon arrival in the city from the east. Some large tea plantations can be found in Chi Lon Village, Doi Che Trai Tim, about 20 km north of the city. There is a nice vantage point here. The most famous tea plantations in Moc Chau can be found in the Dai-loan area and the Tan-Lap area. Search among other things for "Doi Che Tra Tim".
2. Flower fields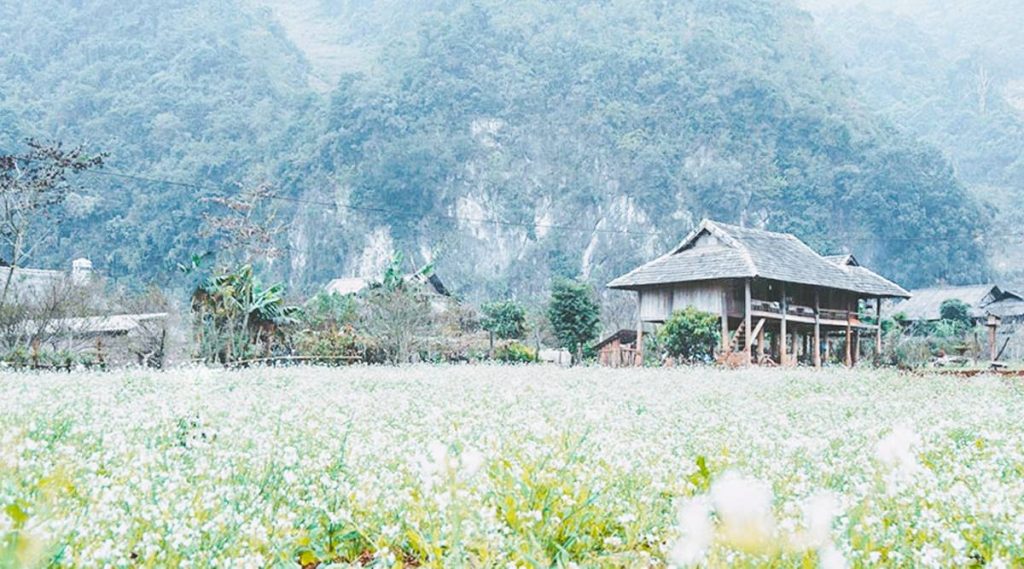 Many travelers are familiar with images of terraced rice fields in the mountainous region of North West Vietnam. But in Moc Chau you come for the flower season. From the end of October to the beginning of November, the early winter of Moc Chau is the time when white mustard flowers gradually bloom. It seems that the entire mountainous area is covered by mustard carpets and a few other colored flowers, making it look like a wonderland. The most famous places where you can see this are Ba Phach Village, Thong Cuong Village and Pipe Hill in Ang Village.
3. Pha Luong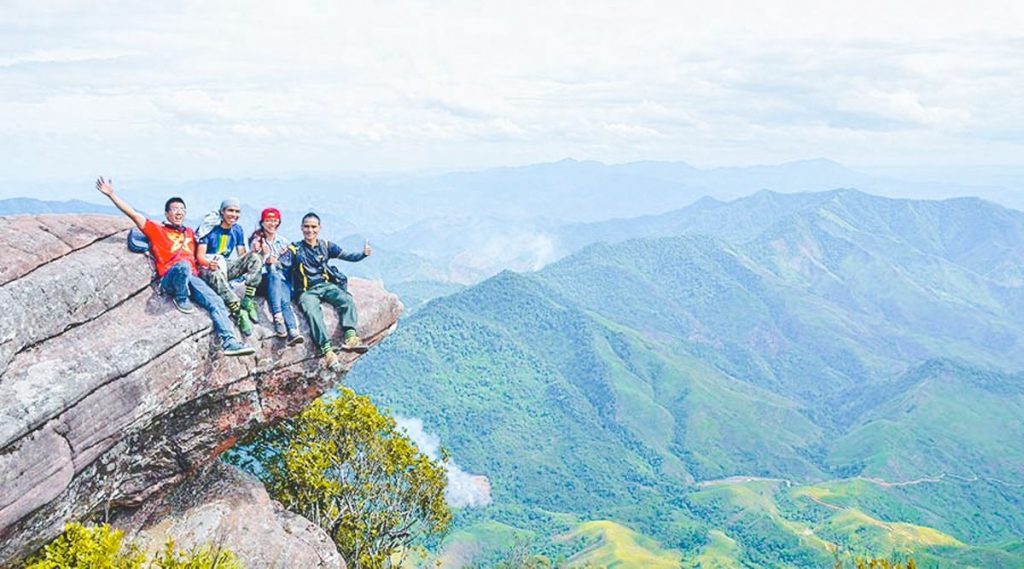 Pha Luong is one of the highlights of Moc Chau, both literally and figuratively. This 2000 meter high mountain is the roof of region and a much photographed place. The trek to the top of Pha Luong is one of the best things to do in this region and a beautiful walk, but especially for the adventurous traveler.
4. Ta Xua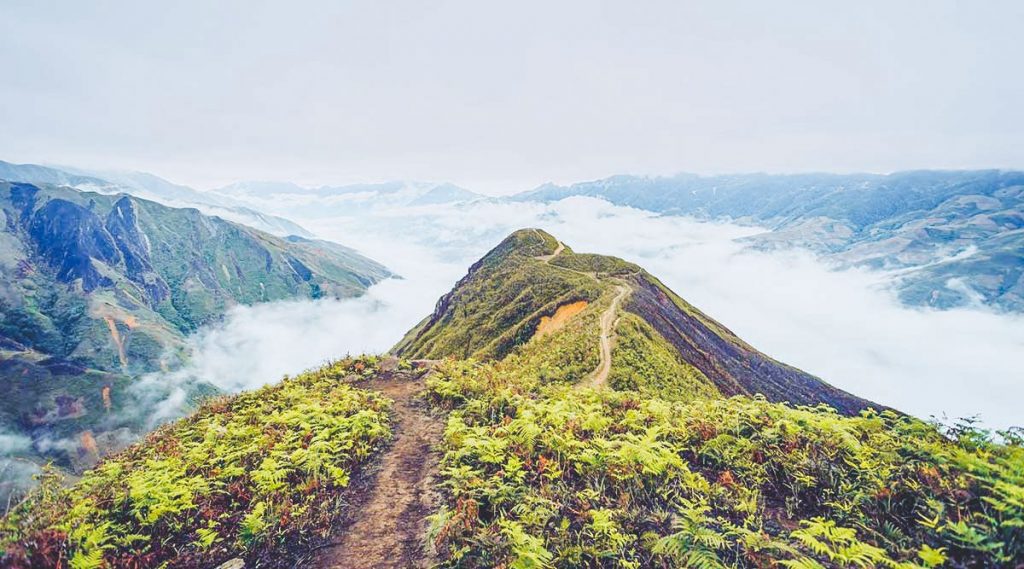 Ta Xua Nature Reserve is a mountain area in Son La. It is hardly visited by foreign tourists, mainly a handful of Vietnamese travelers. Ta Xua is particularly known for a special phenomenon around the mountains: the formation of thick clouds, which gives you the feeling that you are in heaven. Ta Xua is a real off the beaten track destination.
5. Dai Yem waterfall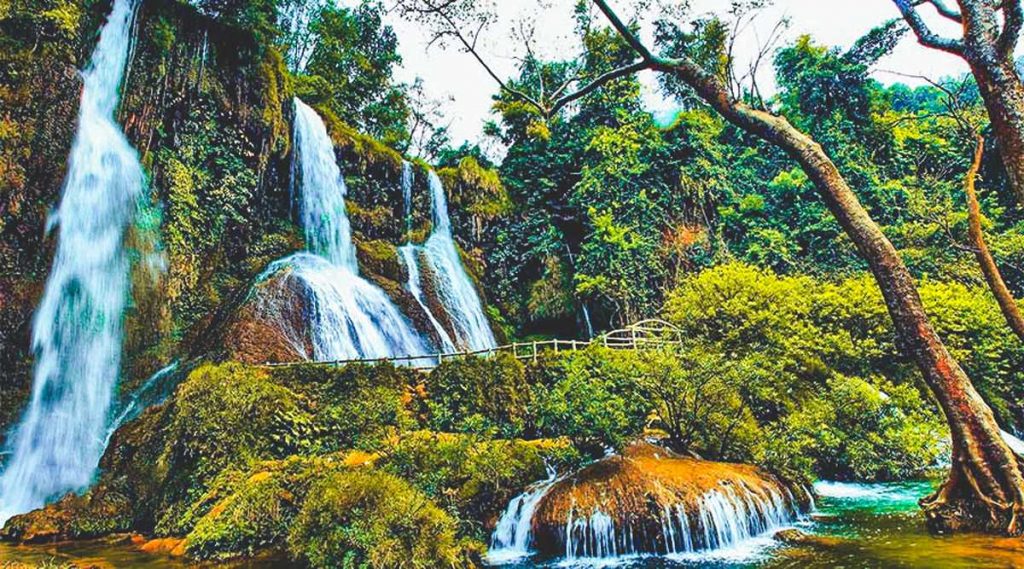 The falls are one of the few known sights in Moc Chau. Dai Yem Waterfall is the most beautiful from April to September. In the rainy season a large amount of water flows into the waterfall, making the landscape majestic and poetic with the white color of foamy water. The waterfall consists of two parts. The upper waterfall is 70 meters wide and there is a distance of 270 meters between the upper and lower waterfall. The vegetation at the top of the waterfall is rich and beautiful.
6. Ban Ang pine forest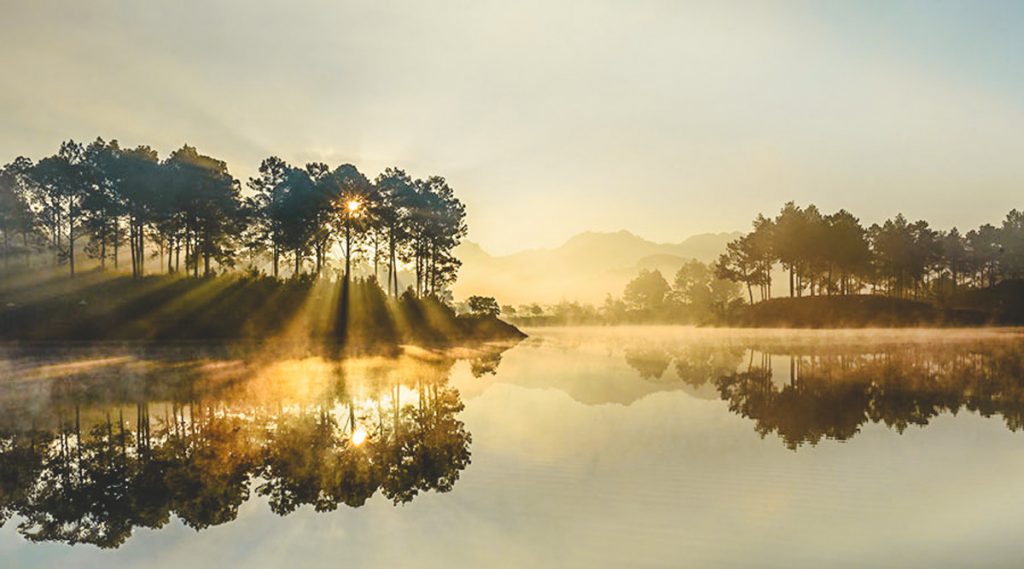 The Ban Ang forest has a natural lake with an area of ​​five hectares, surrounded by green pine forests. In the distance is the landscape of the Moc Chau plateau with the tea slopes and colorful flowers. Ban Ang is home to the Thai people who mainly live in the fields of agriculture, animal husbandry and handicrafts. In the village of Ban Ang you have the opportunity to see daily life with the villagers.
7. Hang Doi (Bat Cave)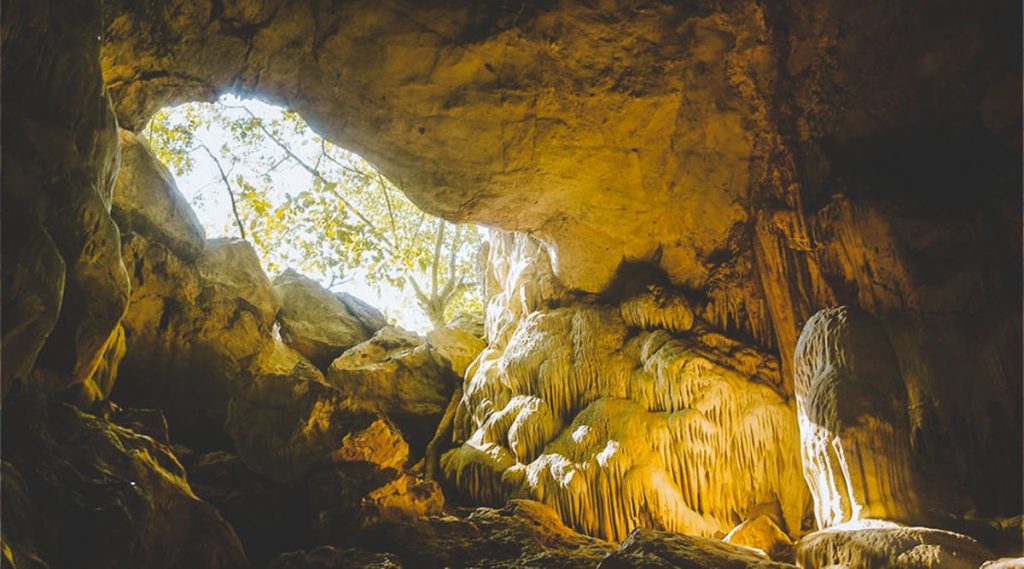 Son Moc Huong Cave is also known as Hang Doi, Bat Cave in English. Located northeast of the city of Moc Chau with an area of ​​6,915 square meters, the cave is remarkable with strange stalactites and a winding path that leads to it. From Highway 6 you have to climb 240 steps to reach the cave.
8. Stay in a homestay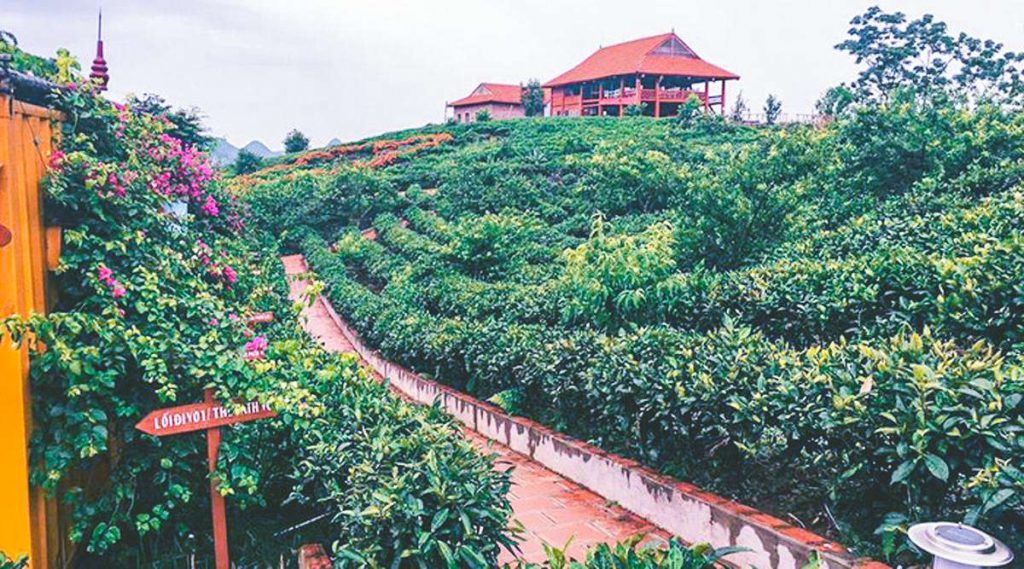 One of the best things to do in Moc Chau if you want a real local experience is staying in a homestay. You have several options, you can stay in a homestay from a local ethnic minority, but you can also choose to stay in a modern homestay in a beautiful location or one that is uniquely and creatively decorated.
9. Visit local villages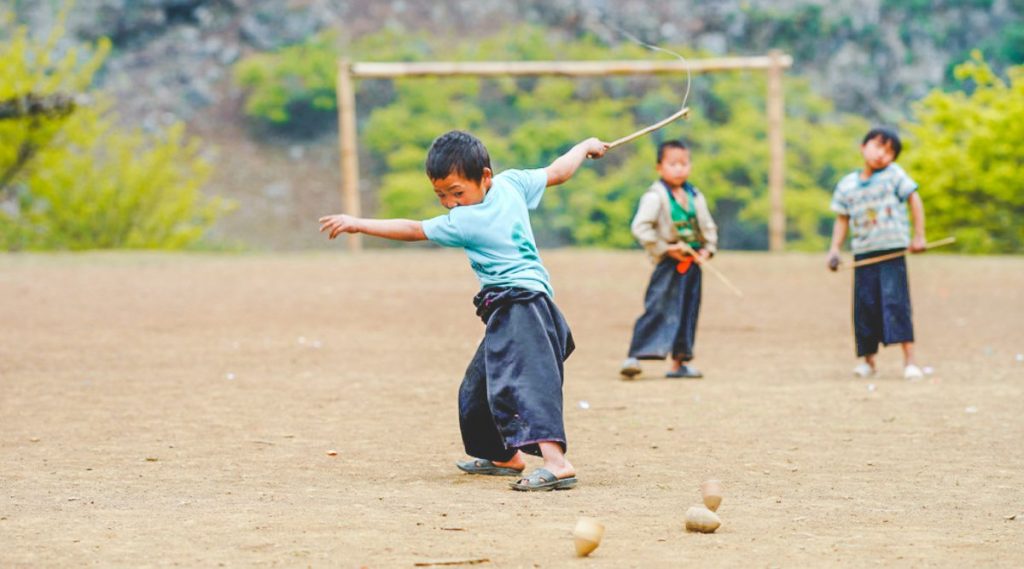 Moc Chau has a unique culture of ethnic minorities, mainly Hmong and Thai. They also have their own festivals. The Cha festival, from 23 to 26 March every year, mainly celebrates the new harvest season. The best thing you can do is rent a motorbike or scooter and drive to different villages or alternatively with a taxi or motorcycle taxi (Xe Om). Recommended places are Long Luong, Pa Phach Village, Thung Cuong Village and Na Ka Plum Valley.
10. Chieng Khoa waterfall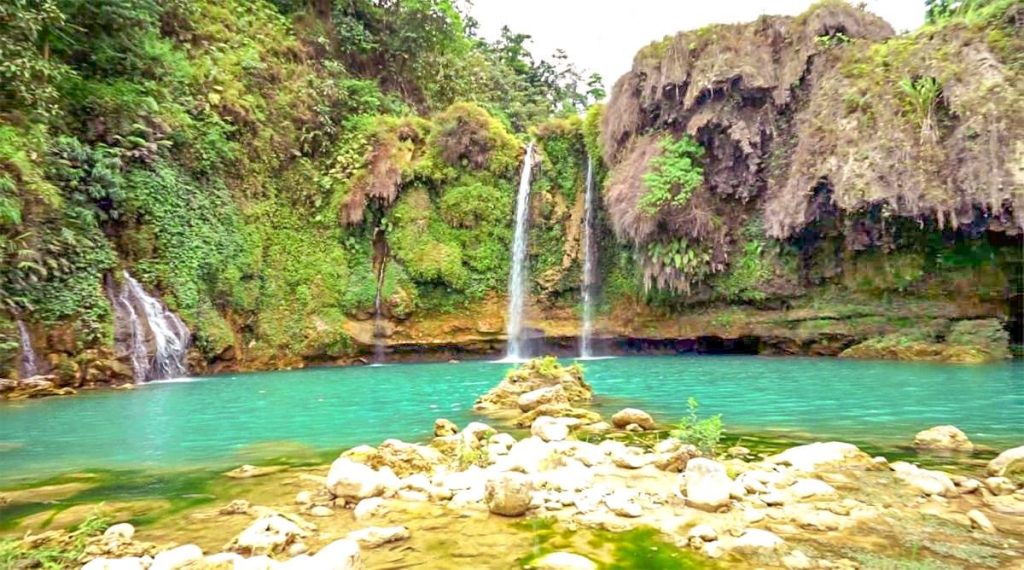 Chieng Khoa Waterfall, also known as the Cloud Falls, is a small waterfall that has not yet been put into tourist activities, so it is quite wild and natural. That is why discovering this waterfall from Moc Chau is a sort of exploration. If you want you can also swim here.