The best sights in Hue are the remains of royal tombs and ornate pagodas, most of which are easily reached on foot or by bike. Once the capital of Vietnam between 1802 and 1945, Hue was ruled by emperors. For anyone interested in the cultural history of Vietnam, Hue is a gold mine of tombs, pagodas, castles and ruins. The vast majority of these ancient buildings overlook the vast Perfume River and over the years have survived violent wars, which led to UNESCO placing them on the World Heritage List.
1. Hue Imperial City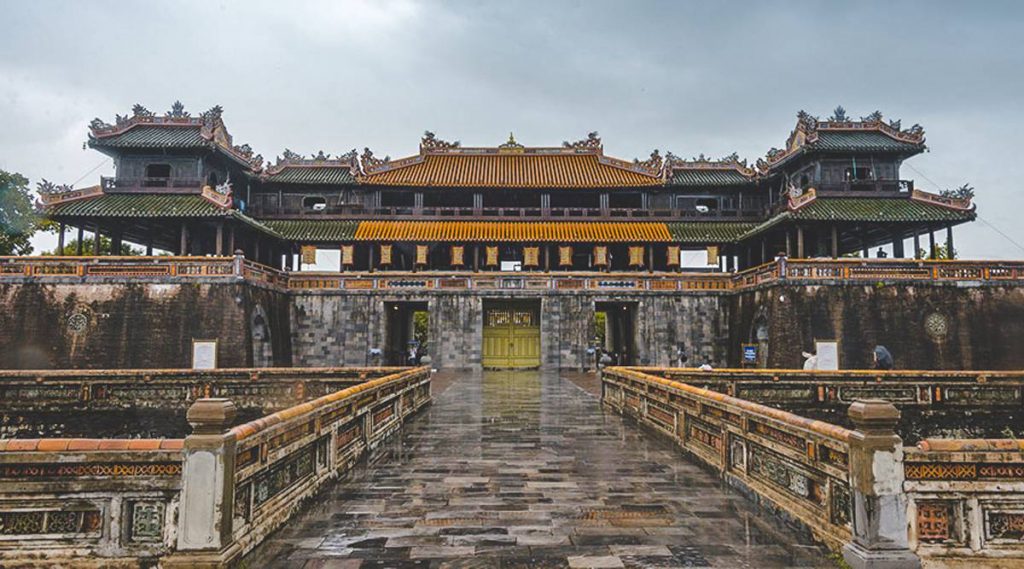 In the imperial city, also known as the Citadel, you can start seeing sights in Hue. You will find here the Forbidden Purple City, dozens of royal tombs, pagodas, temples, royal rooms, a library and a museum. This imperial city is a walled city where the emperors of Vietnam lived. It has been damaged by wars but the restoration is underway.
2. Lang Co beach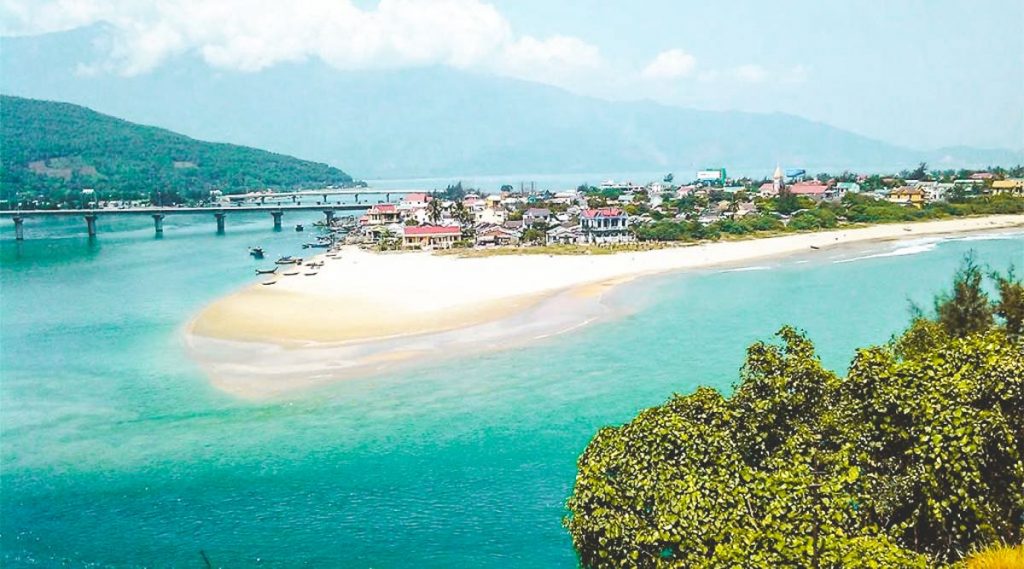 Lang Co Beach is one of the most beautiful beaches in Vietnam. You can combine a visit to this beach with your trip from Hoi An to Hue, where you drive along the coast over the Hai Van Pass. The beach is 10 kilometers long with palm trees, clear water and a number of good resorts.
3. Tombs and temples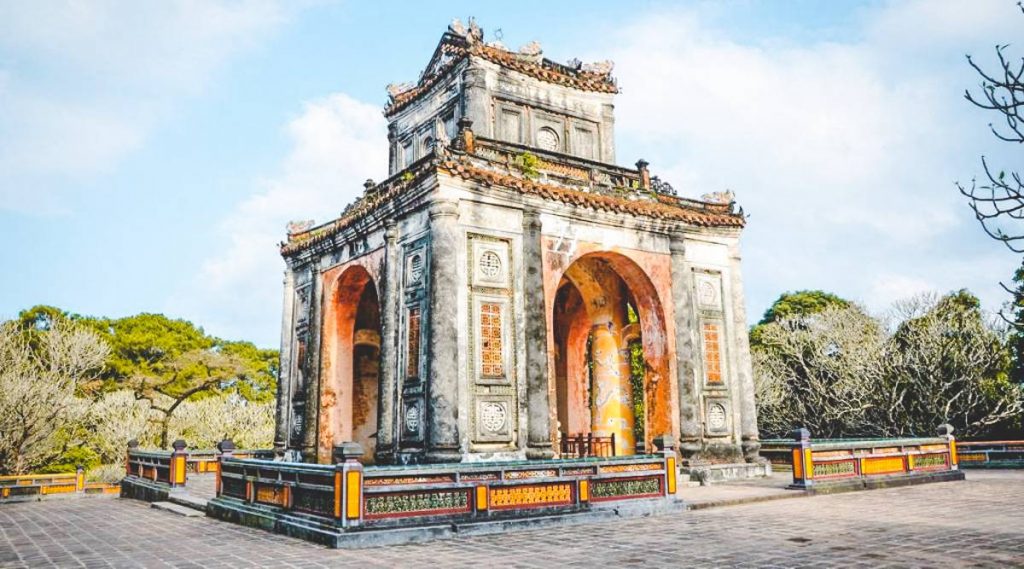 You will find tombs and temples not only inside the imperial city in Hue, but also outside. The best known and most impressive are the Minh Mang Tomb, Tu Duc Tomb, Hon Chen Temple and The To Mieu Temple.
4. Hai Van Pass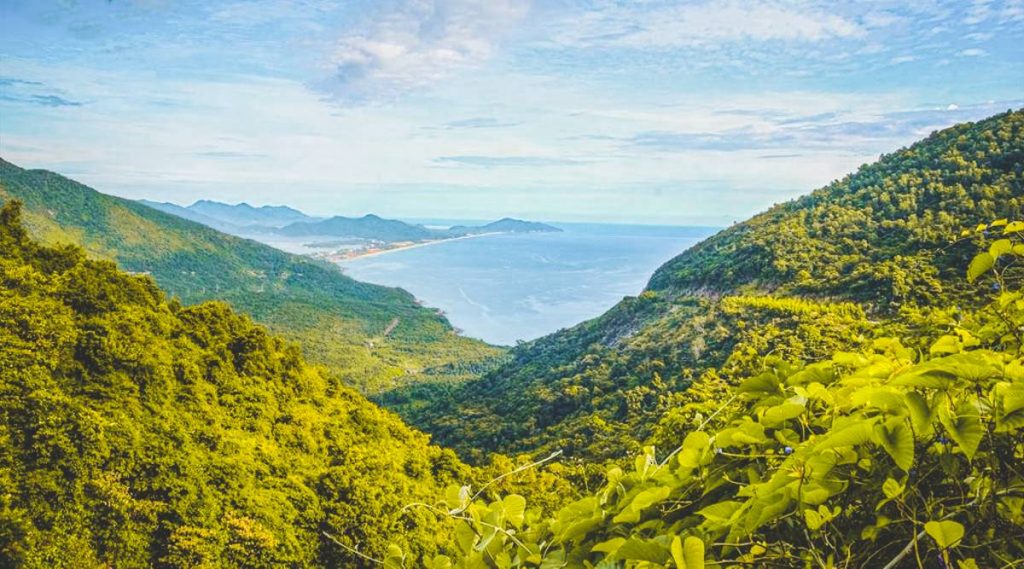 Hai Van Pass is on the route from Hue to Da Nang and Hoi An and is a mountain road that takes you along the coastline. The views are spectacular, and this is a route that is incredibly popular with people traveling by motorbike in the area. It is one of the best things to do in Hue and it is incredibly popular because of its incredible views of the coast. Combine your visit to this mountain pass with a cooling dip in the Elephant Springs.
5. Bach Ma National Park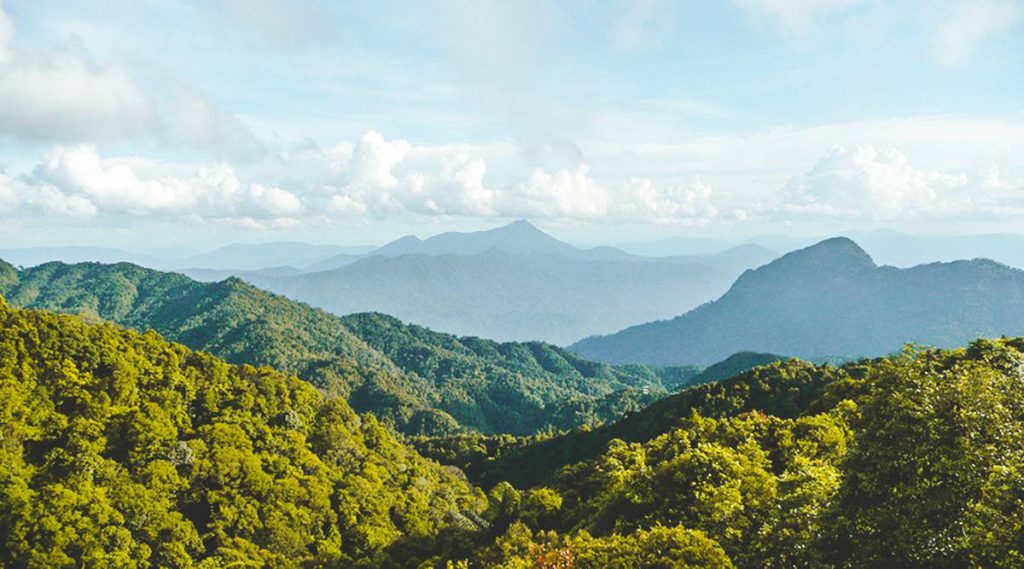 Bach Ma National Park is an old French hill station that extends over 40,000 hectares and offers great hiking trails, dilapidated French villas, waterfalls, a campsite and lots of wildlife. It is one of the most stunning expansive jungle walks and mountain ranges in central Vietnam and it is easily accessible. It is halfway between Da Nang and Hue with cheap tourist buses that commute.
6. Dong Ba market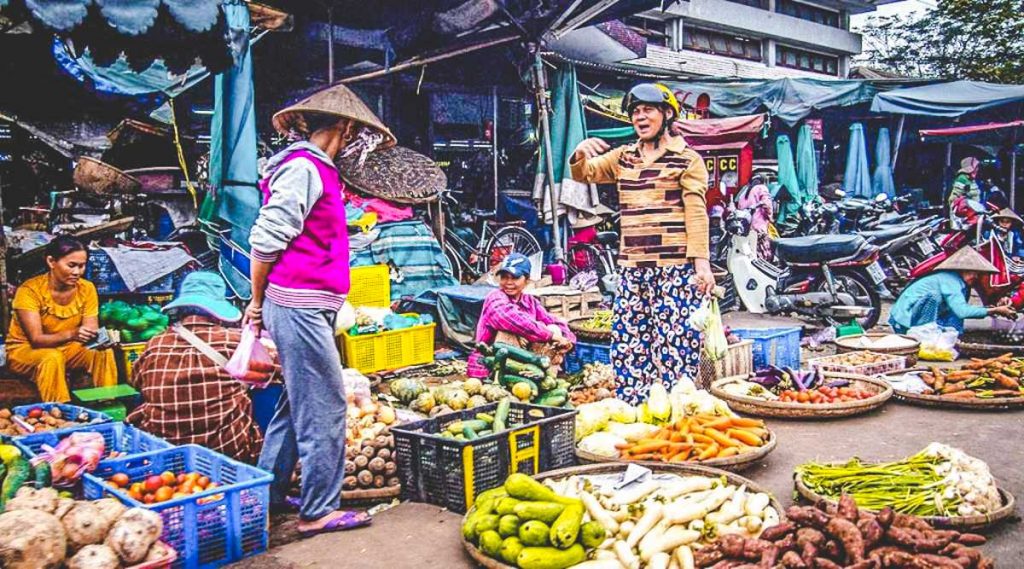 Dong Ba market is the largest market in Central Vietnam and is the perfect place to see the local life. At the market you will find a large selection of items that vary from jewelry to food, typical souvenirs and more. There are food courts where you can have lunch.
7. Perfume river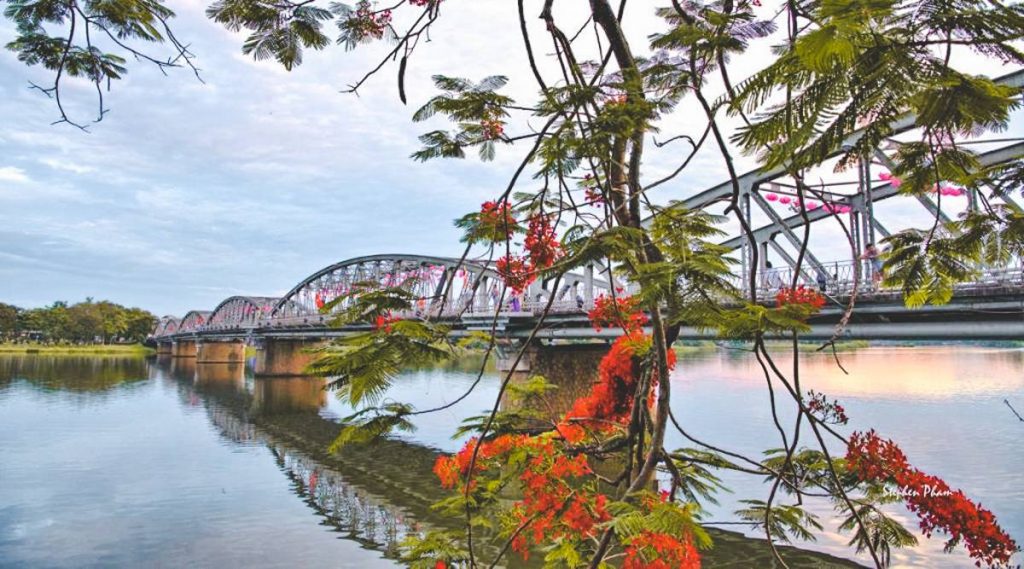 The perfume river runs through the middle of Hue and can be a relaxing break from city life. Some of the sights in Hue such as, temples and local villages lie along the Perfume River. Boat trips, pedalos and dinner cruises are available to take you across the river and explore these sights in Hue. Or just take a walk along the river at night to see shops with lanterns.
8. Cycling
Hue is a good city for cycling, because there is little traffic compared to other large cities in Vietnam and with less rushed people. Many travelers choose to rent bicycles and cycle along the perfume river and visit different sights in Hue, such as the temples, pagodas and tombs. Some hotels have free bikes to borrow and otherwise you can rent a cheap bike somewhere.
9. DMZ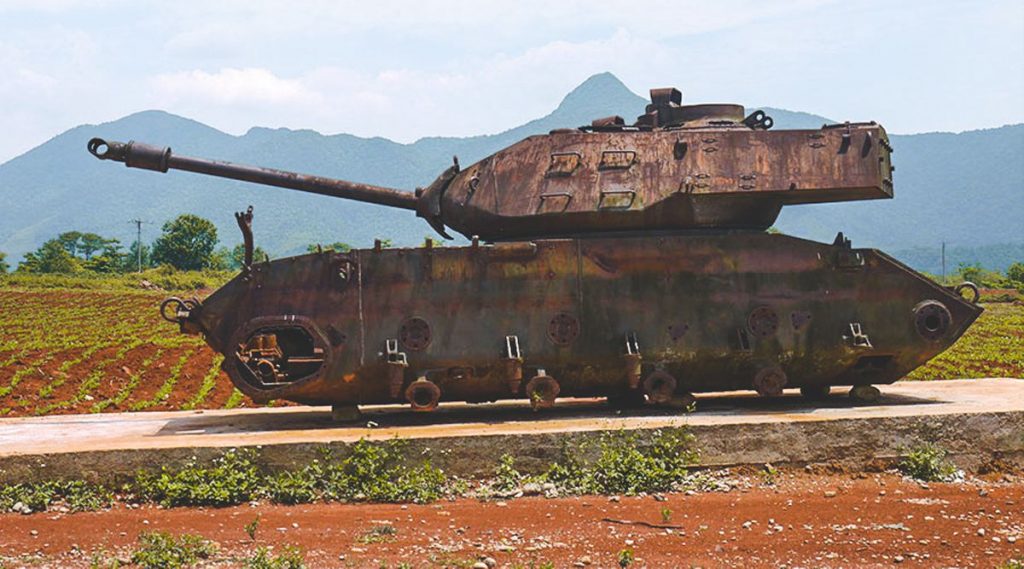 The Vietnam War has left deep scars and everyone knows a number of stories. But if you really want to learn more about the atrocities of the war, you can visit the DMZ at Hue. In this demoralized zone you will find the Hien Luong Bridge, which was the border between north and south Vietnam. There is an abandoned American army base, Khe Sanh Combat Base, where you can see tanks, helicopters and planes. You also have Vinh Moc Tunnels, an underground tunnel system that was used by a complete door to hide from the bomb rain. You can visit the DMZ with a day trip from Hue.
10. Hue abandoned water park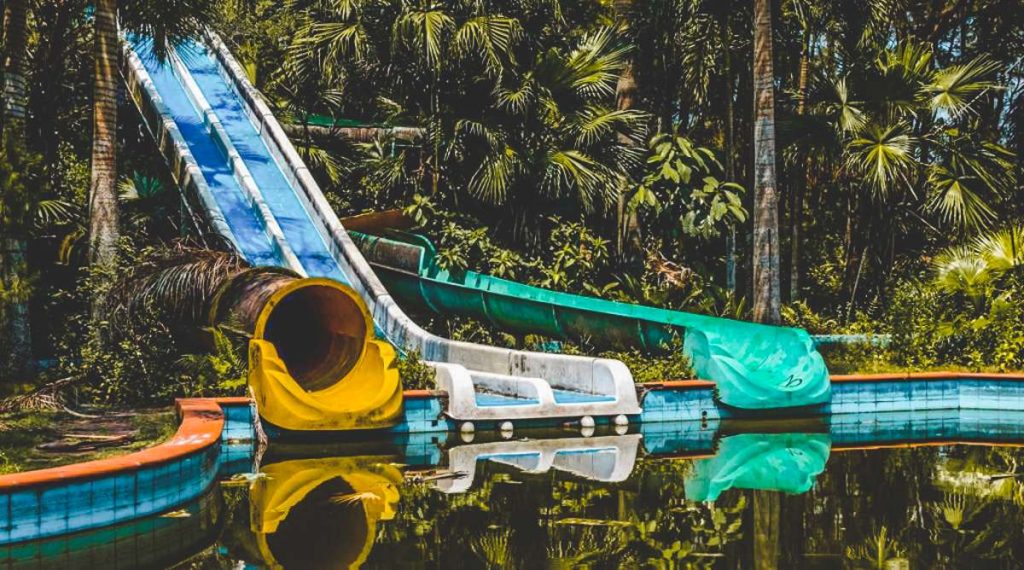 Photography enthusiasts and explorers will want to go here. Ho Thuy Tien is a small lake with an abandoned water park. It was abandoned in 2004, but you can still go inside, even though some people are denied access. It is quite unique with a large dragon around a dome shape that used to be an aquarium. You can look around and explore the glass tunnel where once there were fish and crocodiles and take some really cool urban photos.