One of the best things around Dalat is enjoying the views at the panoramic viewpoints on the hills and mountains around the city. In the early morning, Dalat city is covered by fog, look like you are in heaven. At nights, you will be impressed by the magic lights from the greenhouses and the milky way. We show you the 7 best viewpoints in Dalat and how to get there.
1. Pinhatt viewpoint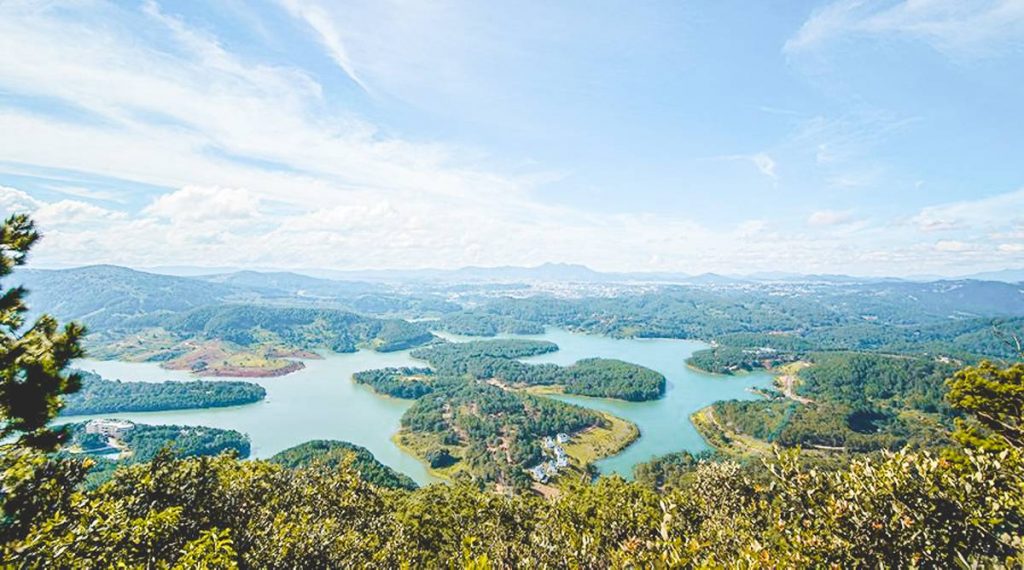 This is the highest mountain in the south of Dalat city. The Pinhatt peak is a lot easier to conquer than Langbiang, and the view from Pinhatt Mountain is much more beautiful than any other mountain in Dalat.
From the top of Pinhatt, you can see the panoramic view of Tuyen Lam Lake and the city of Dalat, Langbiang Mountain and Truc Lam Meditation Hall. This is considered an unforgettable experience with your trip to Dalat.
Best time for hiking to Pinhatt viewpoint: Day time special early morning to see Dalat in the cloud
How to get to Pinhatt viewpoint: By motorbike: you can drive motorbike toward Tuyen Lam lake and Da Tien tourist spot, you will see the small path lead to the Pinhatt viewpoint.
By tour: so much easier, no hassle or dealing with being lost. The tour will pick you up at the hotel and guide you to Pinhatt peak, it will be perfect combination if you hike to Pinhatt mountain and do ruber kayak around the Tuyen Lam lake then end up camping next to the lake.
2. Robin hill viewpoint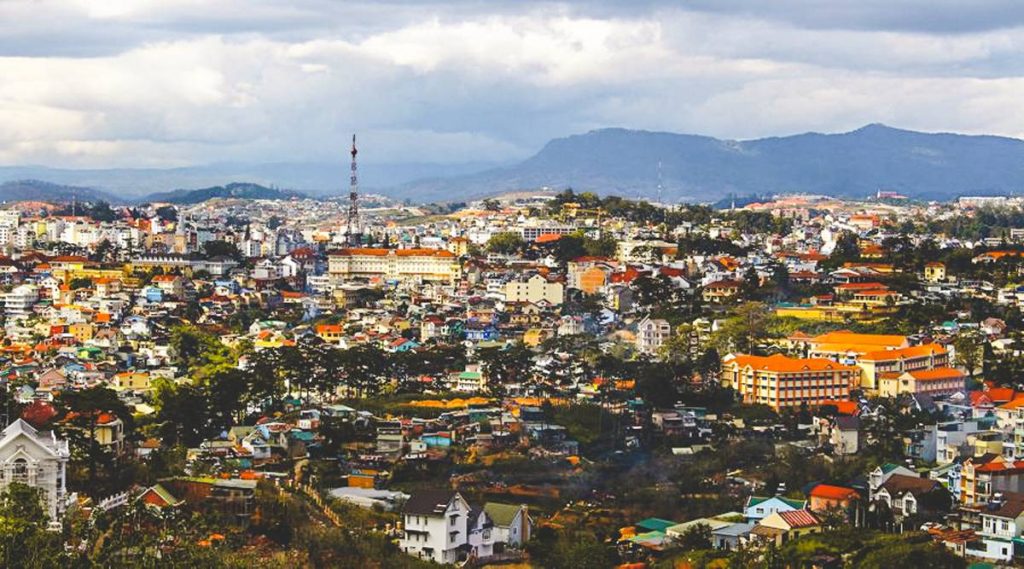 Robin hill is the starting point of the cable car connecting between Da Lat City and Truc Lam Zen Monastery. This is one of the most beautiful viewpoints in Dalat, the city of thousand flowers. In Robin viewpoint, you can enjoy panoramic view of Da Lat city and Langbiang mountain from above.
Beside that, visitors can buy a cable car return ticket for 70,000 VND to see the pine forest, flower field and romantic lake Tuyen Lam lake from the cabin. It's s definitely a wonderful experience.
How to get there: Robin hill is only 3km away from Dalat city center. You can easily get here by driving motorbike, taxi, motorbike taxi or by tour.
3. Radar hill viewpoint – Langbiang mountain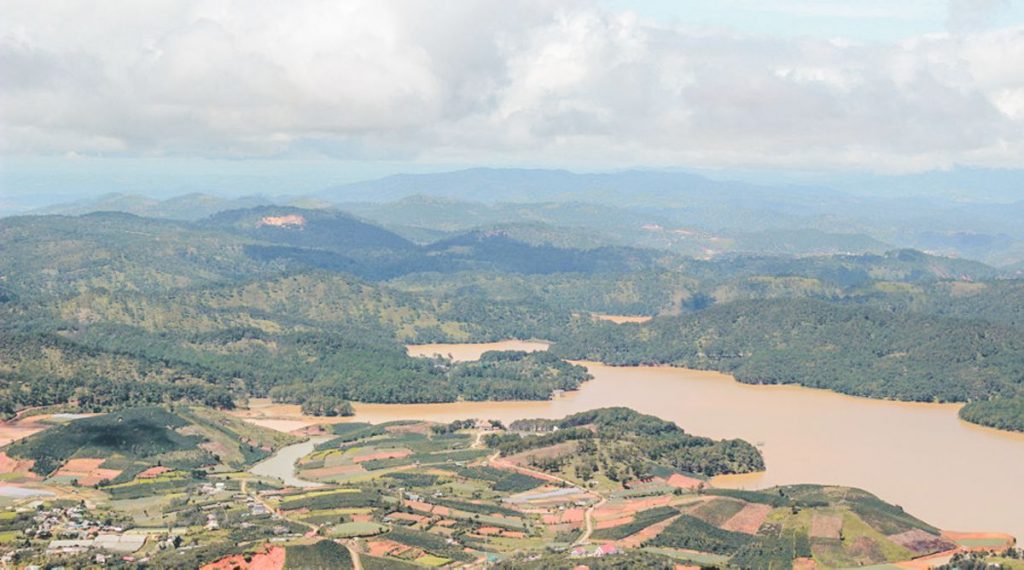 Radar hill is one of the lowest peak in Langbiang mountain but it provide the breathtaking view to the pine forest, Lac Duong town, Dalat city and Suoi Vang lake (Dankia lake).
Even though Radar hill is quite touristics but it's also great experience to do when traveling to Dalat
How to get there: It's so easy to get to Radar hill, easiest way is by cool jeep. The ticket is only 50.000đ/person.
You can hike 6km to Radar hill and enjoy beautiful scenery on the way.
4. Langbiang peak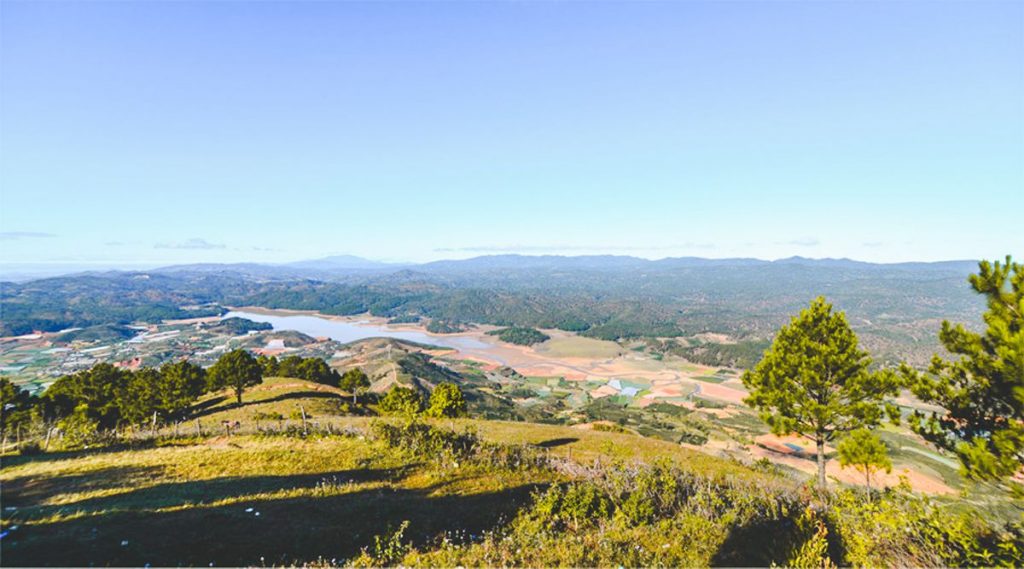 Langbiang is one of the three highest peaks of the Southern of Vietnam. This is also the highest peak of the majestic Langbiang Range, about 12km north of Da Lat City and 2167m high above sea level.
Langbiang Peak is challenging the patience of any traveler who wishes to conquer it. To reach the summit of Langbiang, you have to hike 3.5km through pine forest, a journey is not easy for any traveler. From the top of Mt. Langbiang, you will be able to see almost all of dreamy Dalat from above, enjoying the beauty of Golden Stream, Silver Spring and the panoramic view of Da Lat.
To conquer the summit of Langbiang, you should consider about your own physical strength, preparation of drinking water.
How to get there: It's better to hire a local guide or book the Langbiang hiking tour with camping at night to ensure that the group does not get lost and does not have any problems along the way.
5. Da Phu hill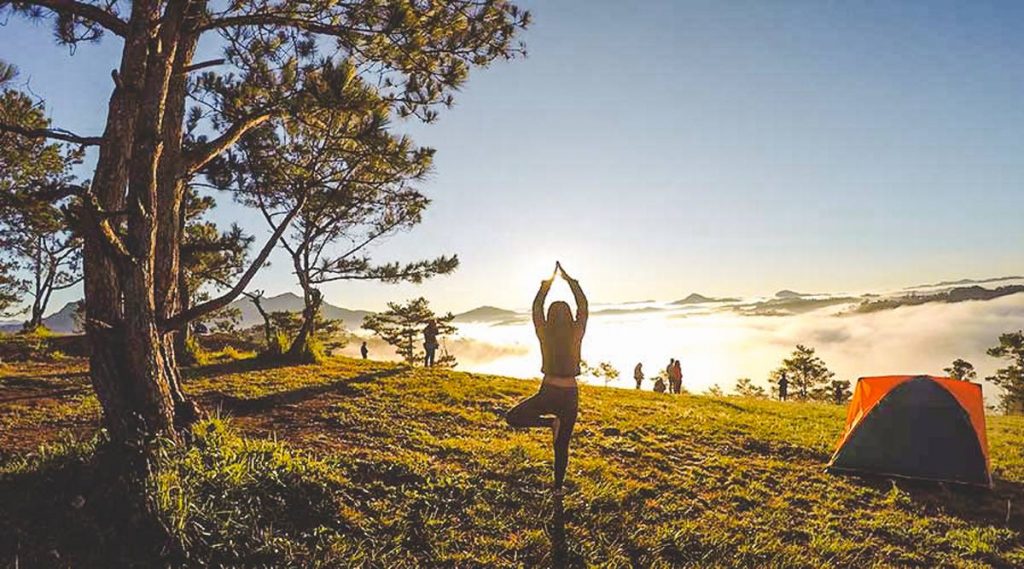 Only 12km away from Dalat, it's one of best viewpoint I have seen in Dalat and also a perfect place for camping. At night, you can see milky way and stars very clear from this hill and Dalat in the cloud in the early morning.
How to get there: It's easy to get here by taxi (200K vnđ), or driving motorbike. You must do a very easy hike 10-15 minutes to the top of the hill.
6. The end of Hung Vuong road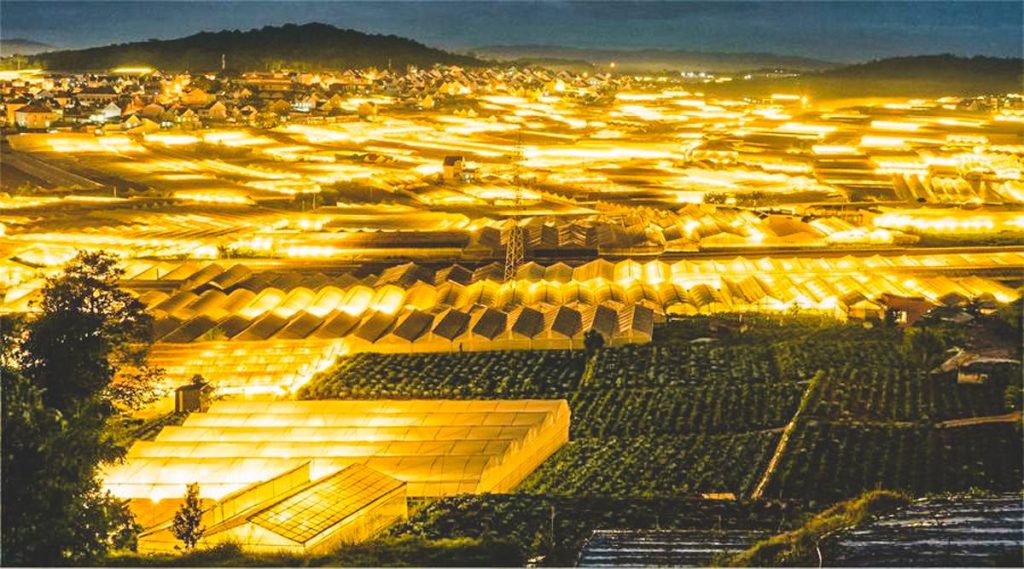 This viewpoint is on highway 723 from Da Lat to Nha Trang. It is the best viewpoint to see Dalat at night. From this viewpoint , you will have a panoramic view of Thai Phien flower village. When night falls, a whole paradise of light will appear in front of you with thousands of flowering houses. Also from here, if you look at the panorama of Da Lat city, Langbiang mountain and Thai Phien flower village from above.
Dont forget to check out Sunny Farm Dalat, it's a very nice coffee shop with incredible view.
How to get there: Best way is renting the motorbike and follow google map to get there.
7. 4th floor of Da Lat Pedagogy College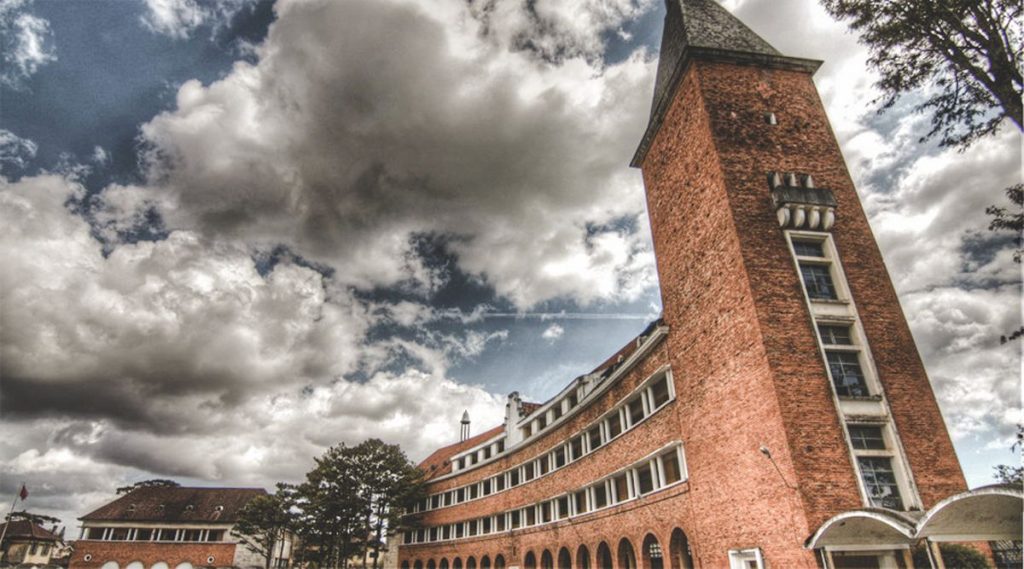 Dalat Pedagogy College is one of the most attractive architectural attractions in Da Lat city. Built in 1926, almost a century, decorated brick walls has become an endless photography inspiration for art lovers. From a distance, the college appears with an array of brick-built arcades with an orange-pink bell tower.
In addition to the attraction of architecture and ancient, the 4th floor of the building is also a beautiful location for those who want to see the city of Dalat from above. From here, you can enjoy the panoramic view of the quiet, Xuan Huong lakes, far from the center of Dalat city with its colorful, peaceful houses and enjoy the endless green of the city.
In order to enter, you should go around 16 pm because this time the students finished school, When visiting, remember to bring identification such as your identity card, driver's license … to present for security.