Description
This Hanoi bike tour is unique, as you will be taking to both the highlights of the city as to some hidden gems that not many tourist experience. You get to see two sides of Hanoi; the wealthy part who live in the city, and the poor part living in rural villages just outside the village on islands of the Red River. This Hanoi bike tour is the perfect opportunity to experience off the beaten track and some small alleys of the city.
Highlights
Discover the hidden charms of Hanoi by a fun bike adventure with local guide
Explore the rural untouched areas of the capital
Itinerary
Your Hanoi bike tour starts at 8:00 AM in the Old Quarter, were you will start biking to the Opera House.
From here you start cycling along the Ceramic Road to the Long Bien Bridge. At the bridge you get some insight information, how the bridge survived the war after numerous of bombings.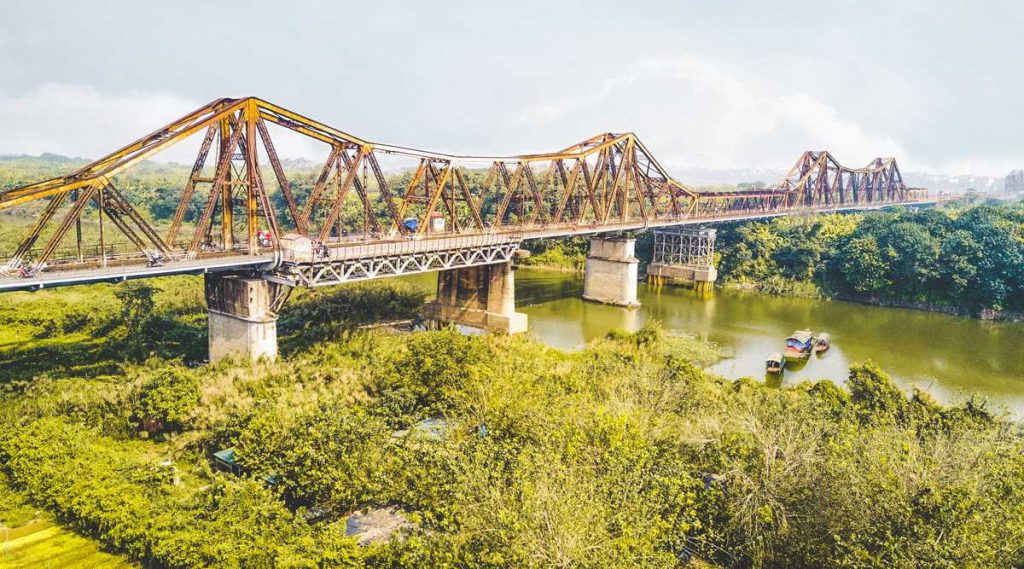 Then the Hanoi bike tour brings you to the countryside. Bike down to the Red River Island to explore the stunning green rice fields, local farms and rural villages.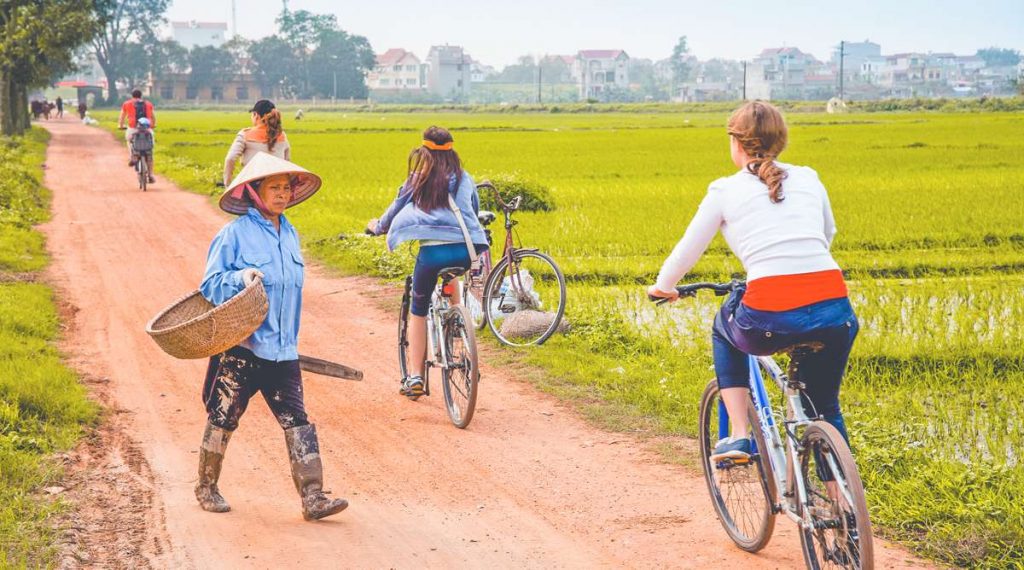 Cycle through banana and corn farms along the riverside, with a view on a floating village.It is a great opportunity to interact with the locals and learn about their daily lives.
Next you start biking through a small alley were you will visit a local market. Here, you see people selling fresh vegetables, fruit, meat and other products. Your guide will let you taste some tropical fruit from the region.
After the market, you bike to the biggest lake of Hanoi; West Lake. There is a stop at a beautiful viewpoint to see Hanoi, before going to Tran Quoc Pagoda.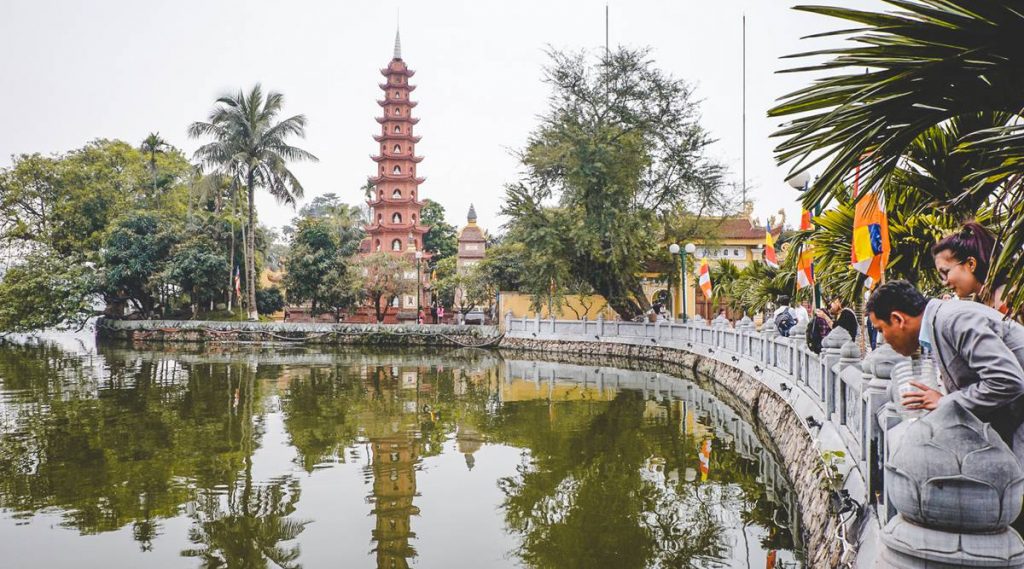 Your Hanoi bike tour continues to B52 lake. The lake is named after the B52, an American bomber plane fell down in the lake during a bombing raid in 1972.
Before your bike tour finishes, there is another stop at a cosy local café at Hanoi train street, were you will enjoy the famous Vietnamese egg coffee.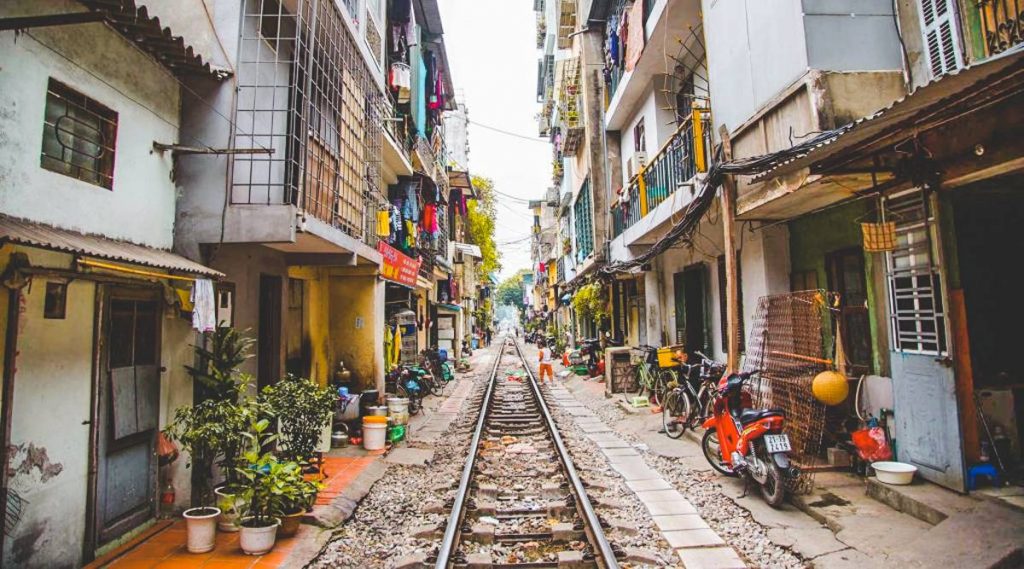 Your biking trip through Hanoi ends at around 1:00 PM, depending on the biking speed.