What to expect
In this day trip to Ninh Binh from Hanoi you enjoy a boat trip through the impressive mountains of Trang An, visit the best viewpoint of Ninh Binh at Mua Cave and walk around a peaceful lake.
Highlights
Enjoy an amazing boat trip in Trang An
Visit the most impressive viewpoint of Ninh Binh: Mua Cave
Walk around the peaceful lake of Tuyet Tinh Coc pagoda
Have lunch at local restaurant
Itinerary
Between 8:00 AM and 8:30 AM your guide and comfortable limousine bus will pick you up from your hotel in Hanoi. The trip to Ninh Binh takes just about 1,5 hour with beautiful scenery outside.
Your first stop is Mua Cave. Walk along the rice fields and buffalo's to the stairs that will take you up to an amazing viewpoint. From the top of the mountain you have epic views over the area with rice fields, mountains and rivers.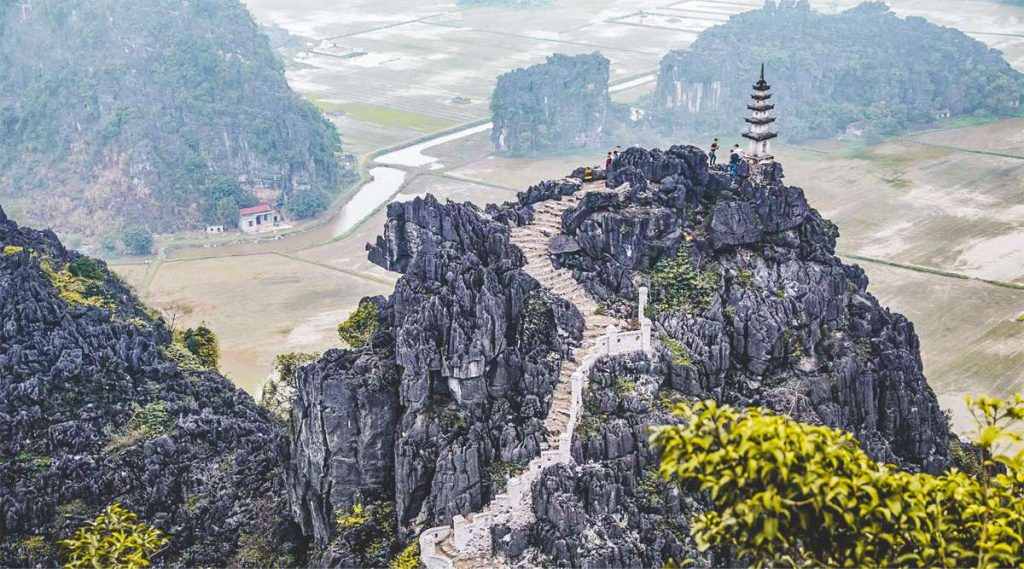 Next you go to Tuyet Tinh Coc pagoda. This is a peaceful lake hidden between mountains. You can walk around the lake and visit the pagoda on the end. From here you have a great view over the peaceful lake with mountains and jungle on either side.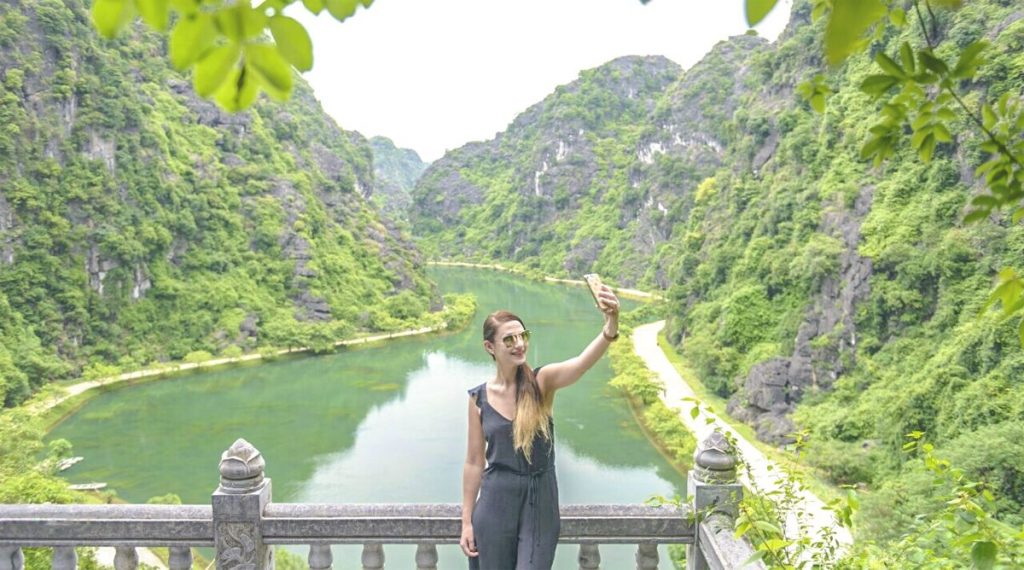 Enjoy a buffet lunch of Vietnamese Cuisines in a restaurant. After eating you have some time to hang around or swimming.
After lunch the van will bring you to Trang An, were you take a rowing sampan through the impressive kart mountains and countless of water caves. This area is also used as movie decor of King Kong: Skull Island.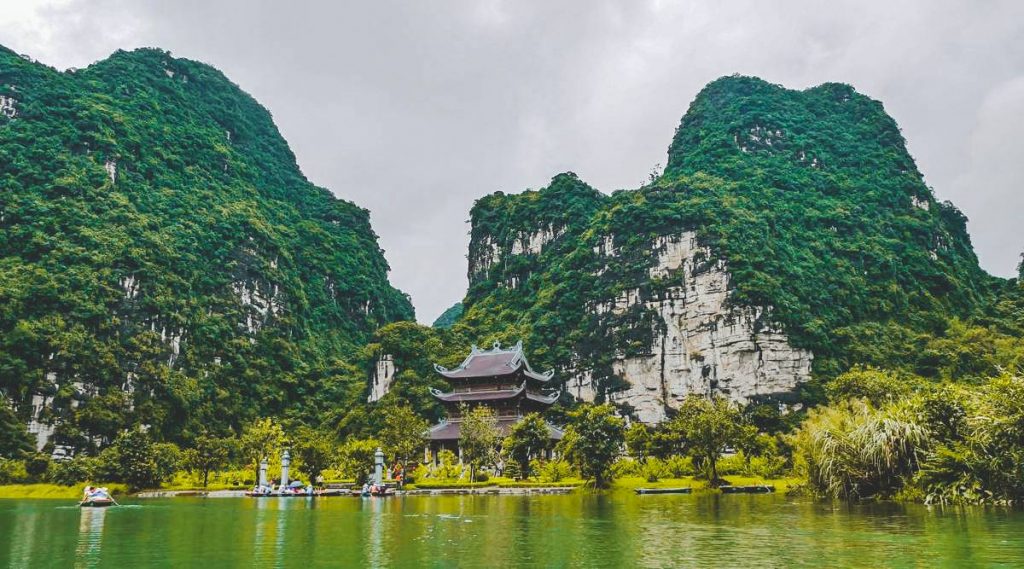 Your Ninh Binh day trips ends with a ride back to Hanoi; arriving around 7:00 PM back at your hotel.