A three-hour drive from Hanoi transforms the landscape from overcrowded terraced houses into wide open rice fields, karst mountains and picturesque wood and bamboo villages. Mai Chau is a rural valley with towering cliffs, a unique culture and a relaxed atmosphere. Spend a few days here, and you will forget which century you live in. There are not many sights in Mai Chau, but there is plenty to do!
1. Pu Luong Nature Reserve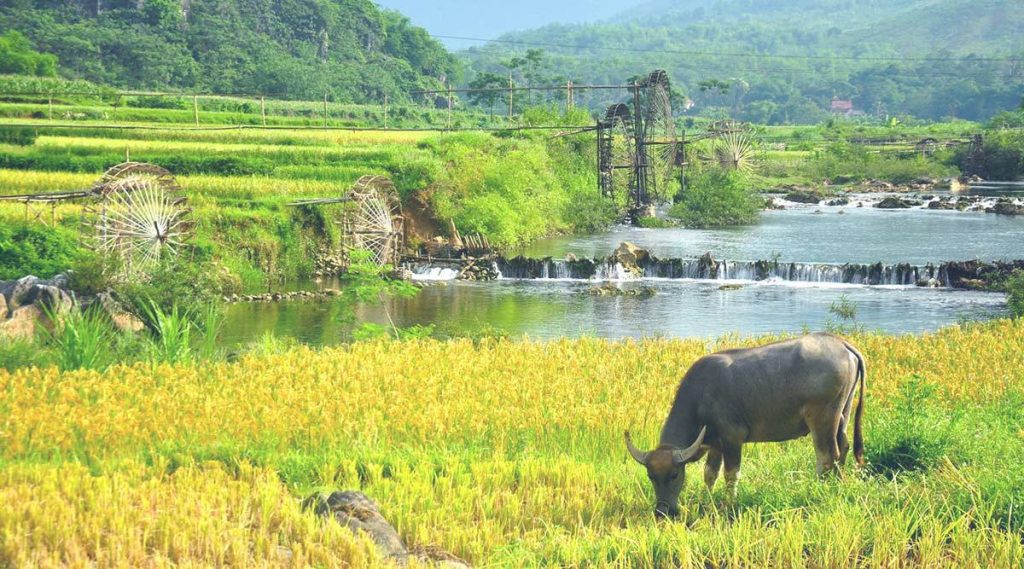 Pu Luong Nature Reserve is not only a top attraction in Mai Chau, but also one of the largest must-do's in Vietnam. In this beautiful landscape you will find very beautiful rice terraces that are immersed in water boards made with bamboo. There are local villages of ethnic minorities where you can see how they live. Pu long is one of the hidden jewels of Vietnam.
2. Thung Khe pass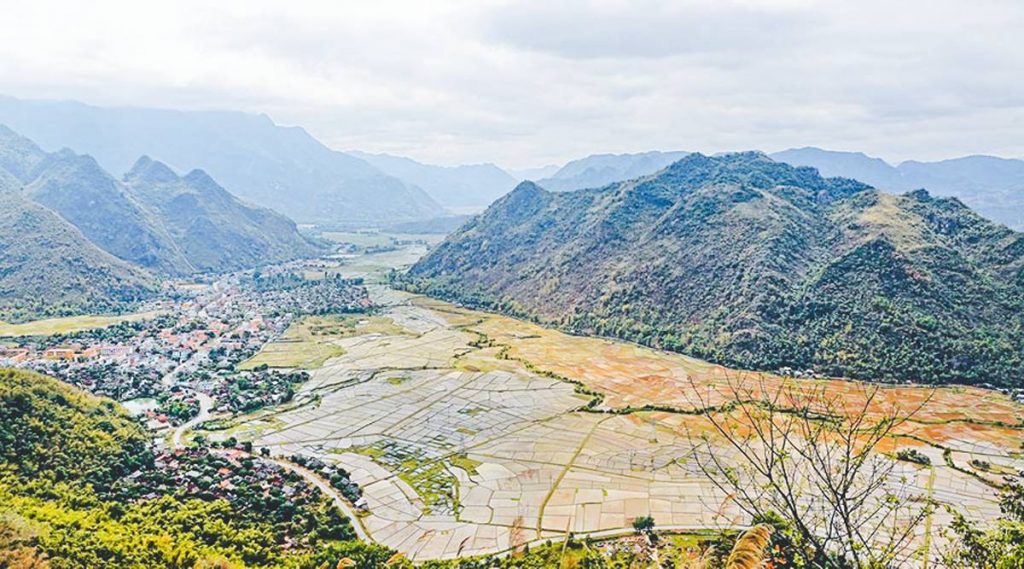 When you take the bus from Hanoi, you already drive a bit over the Thung Khe Pass. From this mountain pass you have a great view over the Mai Chau valley. You can rent a scooter yourself and ride this pass, but be very careful here.
3. Cycling through the valley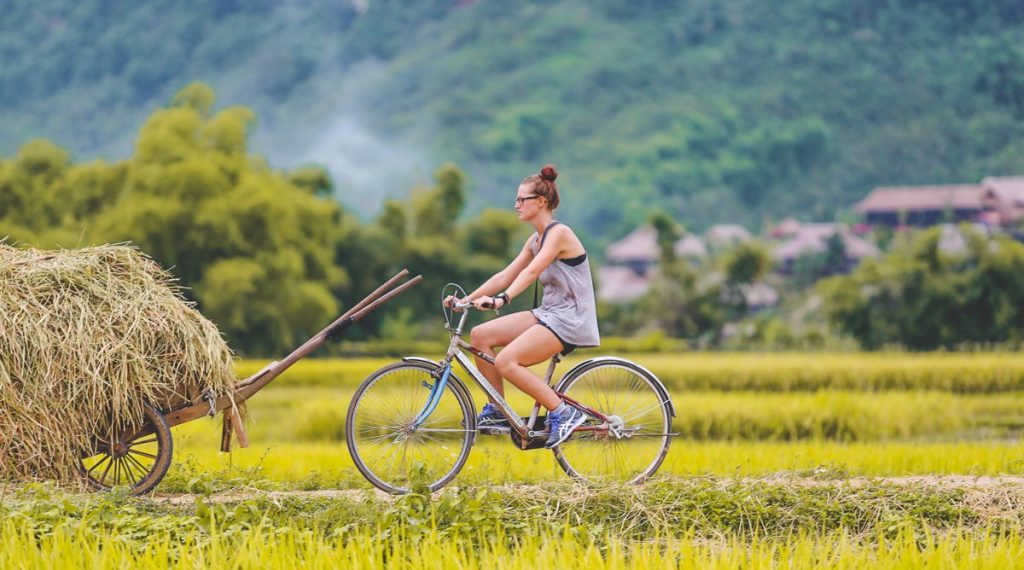 Mai Chau has a beautiful landscape with rice fields in a mountain setting with local villages of ethnic minorities. The flat valley is best explored by bicycle. As you cycle along the roads of Mai Chau, the landscape changes. You can go with a guide or rent bikes yourself at your hotel or homestay. These are often free or for a small fee.
4. Explore villages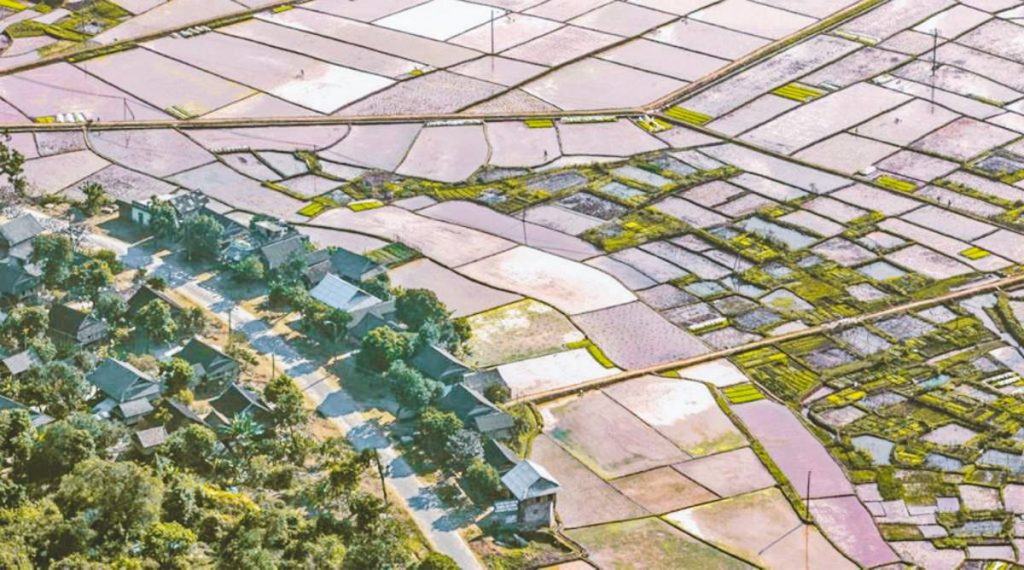 With stilt houses and lush, green rice fields, Ban Lac and Pom Coong are quaint and serene, ethnic Thai villages with very hospitable inhabitants. During the day you see the local population working on the land and moving cattle. In the evening, you are invited to relax and enjoy traditional alcoholic beverages and participate in traditional songs and dances of Thai ethnicity. The best way to explore villages in the Mai Chau valley are by bike or a trekking.
5. Hoa Binh Lake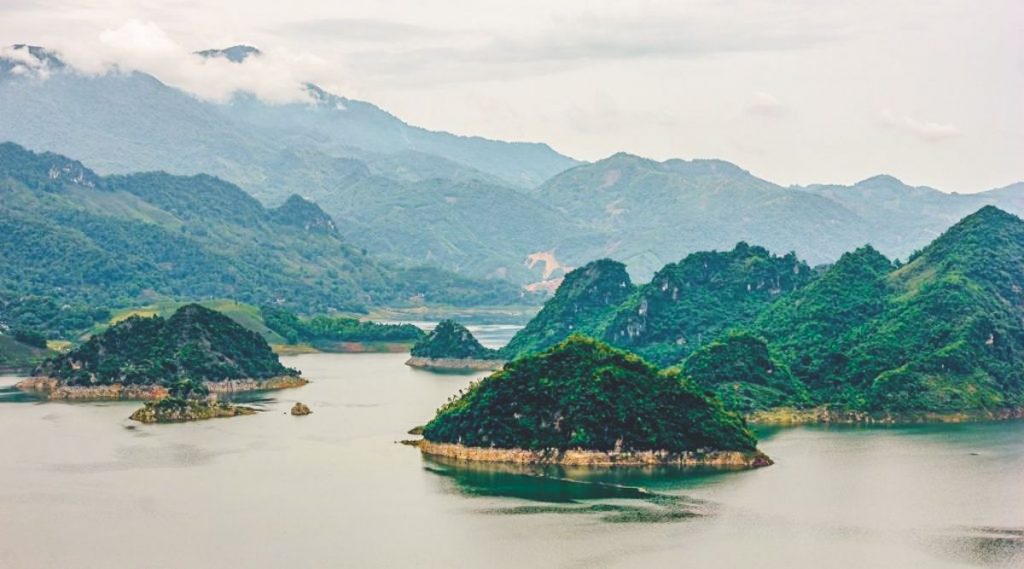 Lake Hoa Binh was created after the construction of Hoa Binh hydroelectric power station. It is the largest lake in Vietnam, with 47 large and small islands. You can rent a boat to explore the lake for around VND 50,000 – 70,000.
6. Climbing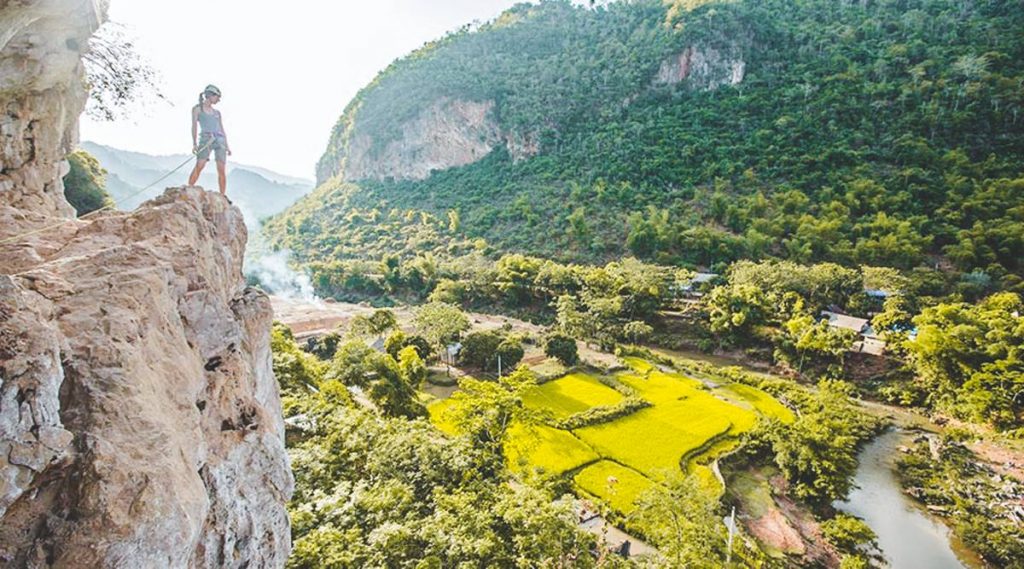 The most sporting activity you can do in Mau Chau is rock climbing. Climb up to have a beautiful view of the Mai Chau valley. There are several possible routes for rock climbing to choose from, something for everyone, regardless of age, athletic ability or level of experience.
7. Stay in a homestay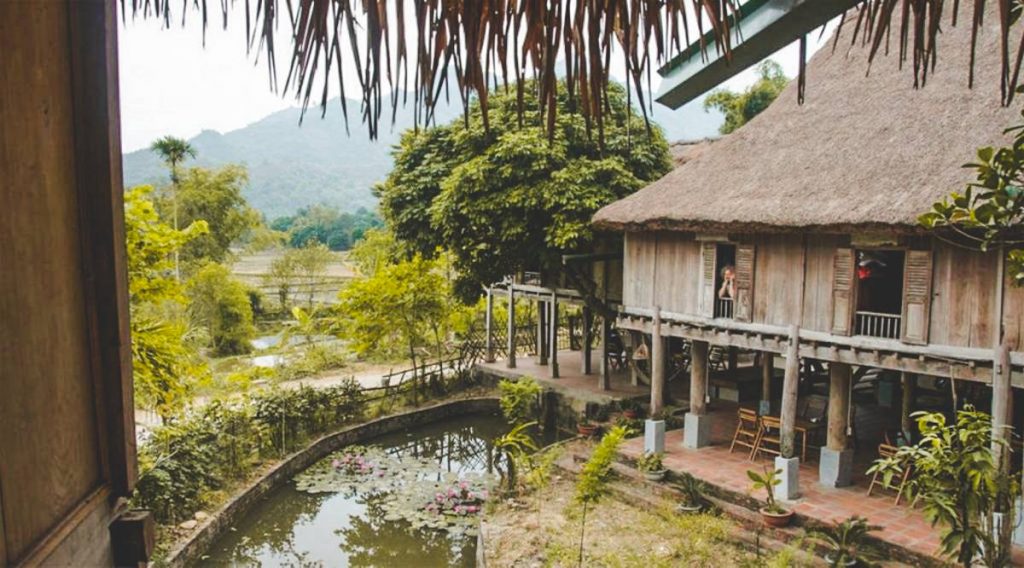 One of the nicest things you can do in Mai Chau is stay in a homestay of a local ethnic minority. You learn more about their culture and traditions here. You can find homestays in one of the two largest villages in Mai Chau; Poom Coong and Lac. The houses here are usually built on stilts. Life is simple: you wake up to the sound of roosters crowing and farmers going to work, you sleep on a mattress lying on the creaking bamboo floor and you spend your evenings drinking the local wine and watching a cultural show.
8. Go Lao Waterfall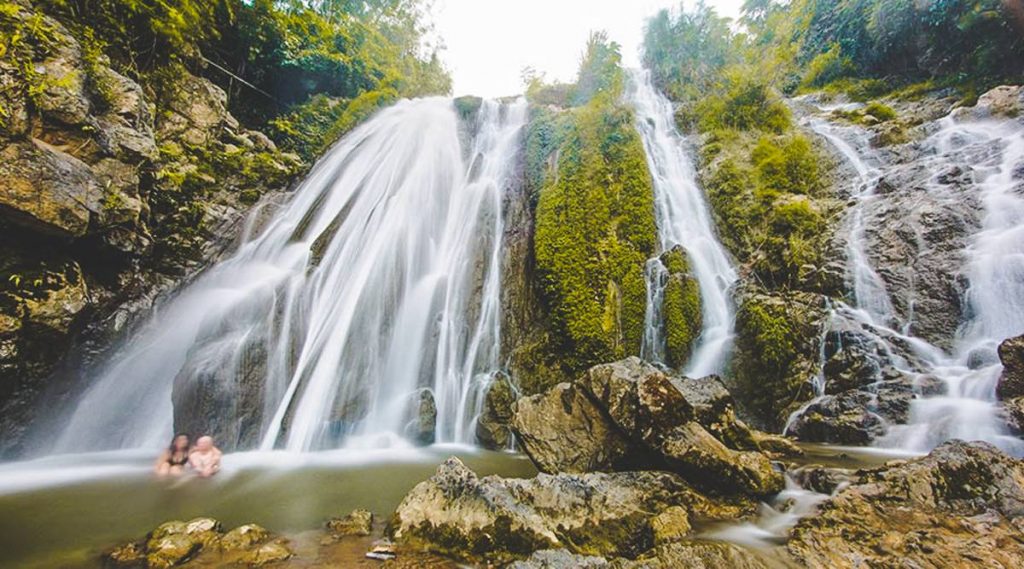 One of the most beautiful sights in Mai Chau is the Go Lao waterfall. About 20 meters high and located in a beautiful setting. After descending the unpaved stairs, you stand next to the waterfall. In the dry season there is little water, but you can take a dip in the cool water.
9. Explore the caves of Mai Chau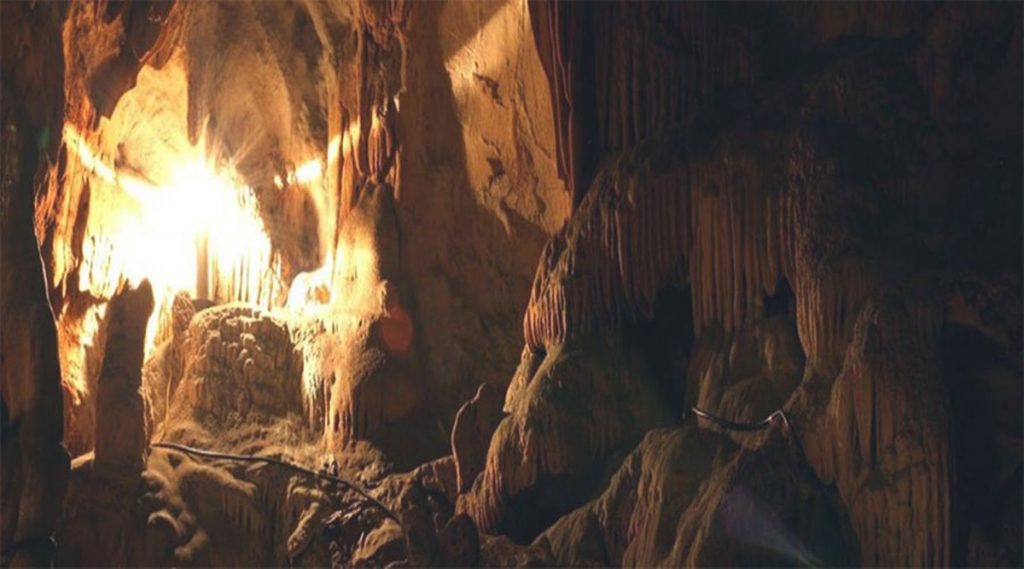 The shape of the mountains of Mai Chau come from limestone bottoms of karst, the same type of geological formations that Ha Long Bay has created. Where there is karst, you will find caves and Mai Chau is no exception. The two largest caves in Mai Chau are Mo Luong Cave and Chieu Cave.
10. Pa Co Sunday Market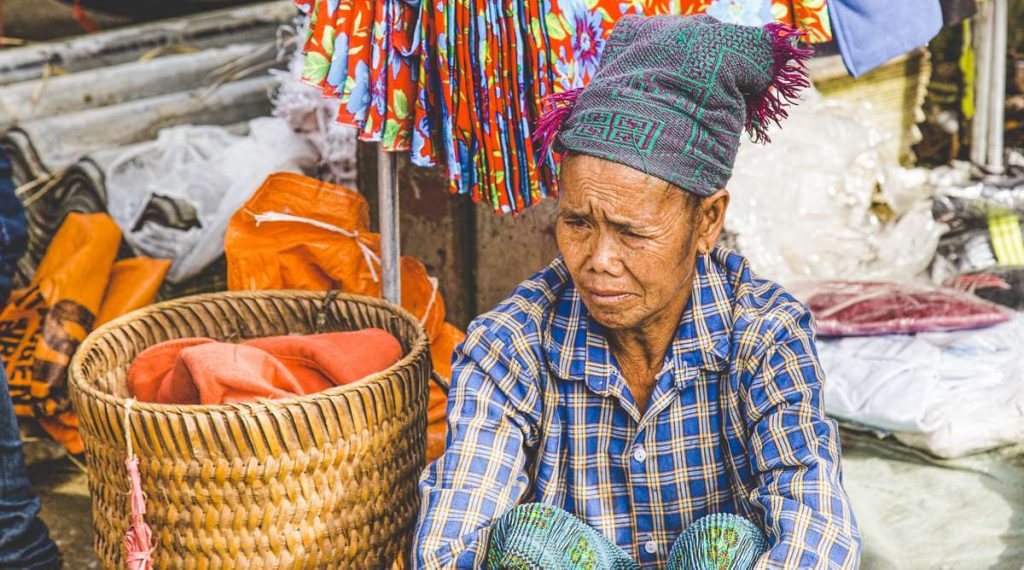 The Pa Co Sunday Market is a market of the local minorities in the Mai Chau region. The first impression you get from market is that it is very colourful, with all the different colours of clothing. The market is used for trading, but it is also an important place for socialising . Boys and girls can make an appointment at the market to express their feelings for each other.